update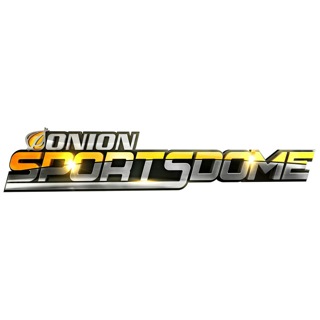 Season 1
Tuesday, January 11th, 2011

1: Episode 1

In the premiere of a satirical series that skewers the wide world of sports, Alex Reiser returns from suspension to reunite with fellow anchor Mark Shepard to present highlights that include the Miami Heat's new rules; Albert Pujols' key to St. Louis; missing NFL veterans; and an ostracized MMA fighter.

Tuesday, January 18th, 2011

2: Episode 2

Highlights include Tom Brady's tragic injury, inflicted by his coach; NHL commissioner Gary Bettman's kidnapping; the junior-tennis circuit; body surfing; the cost of baseball memories; and a teen's quest to break a record.

Tuesday, January 25th, 2011

3: Episode 3

Highlights include a boxing match in Las Vegas that could renew interest in the sport.

Tuesday, February 1st, 2011

4: Episode 4

Highlights include rumors of a delayed Super Bowl; John Daly's new book; and a report on youth mixed martial arts.

Tuesday, February 8th, 2011

5: Episode 5

Highlights include a preview of Olympic mascots; reports of a Shaquille O'Neal trade to Dallas; and an accident involving a rental truck carrying the Chicago Blackhawks.

Tuesday, February 15th, 2011

6: Episode 6

Highlights includes the tragic story of a retired racehorse at stud.

Tuesday, February 22nd, 2011

7: Episode 7

Highlights include a Daytona 500 scandal in which a NASCAR driver was caught with a prostitute in his car during the race.

Tuesday, March 1st, 2011

8: Episode 8

Highlights include the NFL's war on counterfeiters; and Connecticut men's basketball coach Jim Calhoun in trouble with the NCAA.

Tuesday, March 8th, 2011

9: Episode 9

Highlights include a Supreme Court ruling on the limits of fan behavior.

Tuesday, March 15th, 2011

10: Episode 10

The first season ends with coverage of the 2011 OSNY Awards.