update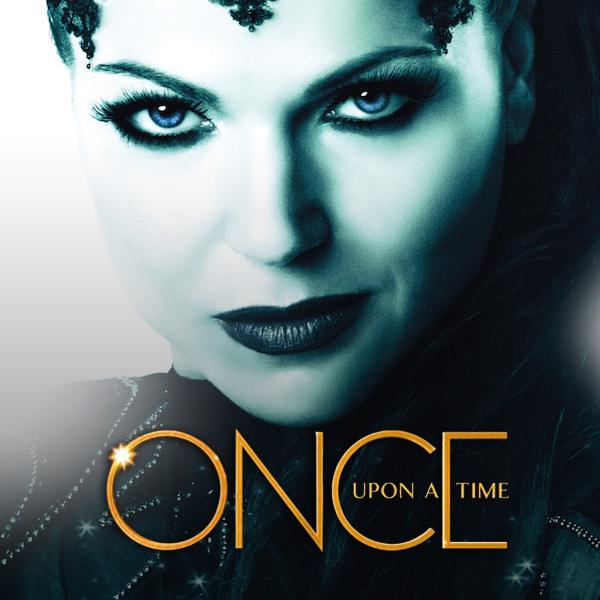 Season 0
Saturday, September 29th, 2012

1: Magic Is Coming

The special will take a look at Emma Swan's journey into Storybrooke and her destiny to break the Evil Queen's curse, which sent the fairytale characters into our world with no memory of who they once were. Backstories and secrets of Snow White, Prince Charming, Rumplestiltskin, Red Riding Hood and others will also be revealed. In addition, the special will give a glimpse into what's upcoming for Season 2.

Sunday, April 14th, 2013

2: The Price of Magic

How Storybrooke's residents have fared since their fairytale memories were restored; the mythology of the show; a preview of the season's final four episodes.

Sunday, September 29th, 2013

3: Journey to Neverland

A series recap includes Mary Margaret and Emma's separation from their new-found family, Regina's plan to become The Dark One and Henry's kidnapping.

Sunday, March 9th, 2014

4: Wicked Is Coming

A look at the series so far; interview with the cast and executive producers Eddy Kitsis and Adam Horowitz.

Sunday, September 28th, 2014

5: Storybrooke Has Frozen Over

ABC invites new and devoted "Once Upon a Time" viewers to take another look at this popular fantasy series in anticipation of the exciting fourth season premiere. The special will take a look at the role that family plays in the show, our heroes' journey from breaking the curse to the ramifications of magic in our world, travelling to Neverland to save Henry from an evil Peter Pan, their battle with The Wicked Witch of the West, and the upcoming presence of Elsa, the Ice Queen from Arendelle, in Storybrooke.

Sunday, March 1st, 2015

6: Secrets of Storybrooke

Viewers are presented with an exclusive, behind-the-scenes look at some of the characters that reside in Storybrooke, and the recent happenings in the town.

Sunday, September 27th, 2015

7: Dark Swan Rises: A Once Upon a Time Fan Celebration

ABC invites new and loyal "Once Upon a Time" fans to celebrate the magical fifth season premiere with an in-depth look at the series in the unique special, "Dark Swan Rises: A Once Upon a Time Fan Celebration," which will explore what will happen next as Emma Swan becomes the Dark One and will highlight the characters fans love, including the incredible stories that have created an extraordinarily passionate fan base. Cast members will answer fan-submitted questions and discuss favorite moments as voted on by fans, giving viewers an authentic perspective as they dish on various characters, relationships and backstories. The special also features interviews with executive producers Edward Kitsis and Adam Horowitz with exclusive insights about the season fans won't want to miss.

Sunday, September 25th, 2016

8: Evil Reigns Once More

The special looks at the role family plays in the show and our heroes' journey through the past 5 seasons, featuring interviews with executive producers Edward Kitsis and Adam Horowitz.

Sunday, May 14th, 2017

9: The Final Battle Begins

Join our talented cast and executive producers as they identify some of their favorite moments over the past six seasons, as well as take a look back at their characters' journeys. They will discuss what the show has meant to them personally and to the millions of fans who made "Once Upon a Time" a hit show on ABC. Additionally in this special, "Oncers" get to ask the cast and producers their most burning questions about the series. Take a look back at the origins, the love and romance, and all the adventures along that way that fans have cherished these past six seasons.
Season 1
Sunday, October 23rd, 2011

1: Pilot

Emma does not believe in Henry's stories, and she brings him back to Storybrooke, where she is captivated by an unusual boy. Concerned for the boy, she decides to stay for a while, but soon discovers that Storybrooke is more than a simple town. It's a place where magic has been forgotten, but it's still there, where fairytale characters come alive, even though if they do not remember who they once were, and the Evil Queen, is now Henry's foster mother. An epic battle is beginning, and for the good side to win, Emma will have to accept her destiny and fight for it.

Sunday, October 30th, 2011

2: The Thing You Love Most

Regina tries to force Emma out of Storybrooke and out of her and Henry's lives permanently. Meanwhile, it is revealed how the Evil Queen released the curse upon the fairytale world.

Sunday, November 6th, 2011

3: Snow Falls

Mary Margaret is astonished at the outcome after she reads to John Doe from the storybook while visiting him at the hospital. Back in fairytale world, Snow White and Prince Charming meet up for the first time.

Sunday, November 13th, 2011

4: The Price of Gold

A pregnant woman enlists Emma's help to escape from Storybrooke - and from the enigmatic Mr. Gold - while a secret deal made between Cinderella and Rumpelstiltskin is revealed.

Sunday, November 27th, 2011

5: That Still Small Voice

As Sheriff Graham deputizes Emma, the ground shakes and a giant sinkhole mysteriously appears at the edge of town. But a curious Henry's life is placed in danger when he decides to explore the innards of the sinkhole to see if its contents can link the inhabitants of Storybrooke to the fairytale world. Meanwhile, back in the fairytale world, Jiminy Cricket yearns to leave the family business and transform into the person he wants to be.

Sunday, December 4th, 2011

6: The Shepherd

David - aka John Doe - must choose between staying with Kathryn or leaving her to be with Mary Margaret, with whom he's fallen deeply, and inexplicably, in love; and Emma catches Sheriff Graham in a lie. Meanwhile, back in the fairytale world that was, Prince Charming is about to encounter a life-changing event that will forever alter his destiny.

Sunday, December 11th, 2011

7: The Heart is a Lonely Hunter

One of the town's residents begins to remember their fairytale past, and Storybrooke mourns the loss of one of their own. Meanwhile, in the fairytale world that was, the Evil Queen attempts to find a heartless assassin to murder Snow White.

Sunday, January 8th, 2012

8: Desperate Souls

Regina and Mr. Gold play dirty politics and take opposite sides when Emma runs for a coveted Storybrooke public office against Sidney. Meanwhile, back in the fairytale world that was, Rumplestiltskin tries to track down the ultimate power source in order to help his son avert the horrors of a meaningless war.

Sunday, January 15th, 2012

9: True North

Feeling their pain from having lived through the same experience, Emma desperately tries to help two homeless children find their birth father before they're separated and put into the foster care system. Meanwhile, back in the fairytale world that was, the Evil Queen coerces Hansel and Gretel into stealing an important artifact from a blind witch.

Sunday, January 22nd, 2012

10: 7:15 A.M.

Mary Margaret and David continue to grapple with their unrequited love, and Emma and Regina grow suspicious over a mysterious new stranger in town. Meanwhile, in the fairytale land that was, Snow White yearns to ease her breaking heart as Prince Charming's wedding to King Midas's daughter approaches.

Sunday, January 29th, 2012

11: Fruit of the Poisonous Tree

A dejected Sidney enlists the aid of Emma to help uncover evidence that could expose Mayor Regina as the corrupt person she really is to the townspeople of Storybrooke. Mary Margaret and David continue their secret rendezvous while trying to figure out a way to unleash their forbidden love.

Sunday, February 12th, 2012

12: Skin Deep

After Mr. Gold's house is robbed, Emma keeps a close eye on him when it looks like he wants to track down the criminal and dole out some vigilante justice as payback, and Valentine's Day finds Mary Margaret, Ruby and Ashley having a girls' night out. Meanwhile, in the fairytale land that was, Belle agrees to a fateful deal to give up her freedom in order to save her town from the horrors of the Ogre war.

Sunday, February 19th, 2012

13: What Happened to Frederick

With their love for each other growing stronger, David finally agrees to tell Kathryn about his relationship with Mary Margaret and put an end to his loveless marriage. Meanwhile, in the fairytale land that was, while runaway groom Prince Charming searches for Snow White, he agrees to aid Abigail on a dangerous mission to recover something precious that was lost to her.

Sunday, March 4th, 2012

14: Dreamy

Unlikely allies Mary Margaret and Leroy team together for a good cause to help the Storybrooke nuns sell their candles during the town's Miner's Day festival. But Leroy makes a promise to a nun, Astrid, that he may not be able to keep; and Emma looks into the mysterious disappearance of David's wife, Kathryn. Meanwhile, in the fairytale land that was, Grumpy finds forbidden love with beautiful but clumsy fairy Nova.

Sunday, March 11th, 2012

15: Red-Handed

After Ruby quits Granny's diner and with her self-esteem at an all-time low, Emma hires her as an assistant in order to help Ruby discover what it is in life that she's good at; and Emma continues questioning David about the disappearance - and possible murder - of Kathryn. Meanwhile, in the fairytale land that was, Red Riding Hood yearns to run away with her true love. But she, along with her fellow townspeople, are virtual prisoners when a bloodthirsty wolf continues on its relentless killing spree.

Sunday, March 18th, 2012

16: Heart of Darkness

Mary Margaret hires Mr. Gold as her attorney when Emma is forced to arrest her for the suspected murder of David's wife, Kathryn. Meanwhile, back in the fairytale land that was, Prince Charming sets out to stop a determined and unhinged Snow White, whose memory is still clouded by Rumplestiltskin's potion, from assassinating the Evil Queen.

Sunday, March 25th, 2012

17: Hat Trick

While searching for a missing Mary Margaret, Emma is kidnapped by a man whose affinity for hats has him teetering on the edge of madness. Meanwhile, viewers will be transported outside of the fairytale land that was for the first time when the Evil Queen persuades a skillful man of magic to come work for her one last time and travel to Wonderland in order to help steal something from the Queen of Hearts.

Sunday, April 1st, 2012

18: The Stable Boy

Emma continues her exhaustive search for evidence that will prove Mary Margaret's innocence in the murder of David's wife, Kathryn. Meanwhile, in the fairytale land that was and before evil blackened her soul, Regina must choose between betraying her mother, Cora, and marrying for true love, or betrothing royalty and living a regal - but loveless - life; and the event that caused the Evil Queen to loathe Snow White is revealed.

Sunday, April 22nd, 2012

19: The Return

Mr. Gold attempts to uncover the true identity of August, Emma confronts Regina about her involvement in Kathryn's disappearance, and David tries to apologize and reconcile with Mary Margaret. Meanwhile, in the fairytale land that was, Rumplestiltskin agrees to comply and do whatever it takes if his son can find a way for him to safely give up his powers and turn back into the loving man he used to be.

Sunday, April 29th, 2012

20: The Stranger

August tells Emma how to beat Regina and how she can get custody of Henry, while Regina hatches a plot to seduce David now that Mary Margaret is back at work. In the fairy-tale world, a plan to save Snow White and Prince Charming's daughter unfolds and is agreed to by Geppetto, who has his own child's safety in mind.

Sunday, May 6th, 2012

21: An Apple Red As Blood

Henry pleads with Emma to stay in Storybrooke and continue her quest as the savior of the fairytale dwellers, and Regina concocts a plan that could rid her of Emma forever. Meanwhile, back in the fairytale land that was, Snow White enlists the aid of her fellow fairytale cohorts to attack the Evil Queen and save Prince Charming's life.

Sunday, May 13th, 2012

22: A Land Without Magic

Emma and Regina team together in order to find a way to save Henry's life. Meanwhile, in the fairytale land that was, Prince Charming attempts to escape from the Evil Queen's clutches in order to reunite with Snow White who, unbeknownst to him, has already taken a bite of the Queen's poison apple.
Season 2
Sunday, September 30th, 2012

1: Broken

As fairytale characters awaken from Queen Regina's curse, they are not transported back to their home; Prince Phillip and his traveling companion realize they will be facing a deadly foe.

Sunday, October 7th, 2012

2: We Are Both

Regina continues to seek a way to regain her powers; David continues his quest to find Mary Margaret and Emma; the seven dwarves discover what happens when one of the townspeople tries to leave Storybrooke's city limits.

Sunday, October 14th, 2012

3: Lady of the Lake

Emma and Mary Margaret try to find a portal that would bring them back to Storybrooke; Henry tries to talk Jefferson into reuniting with his daughter; on the eve of meeting Prince Charming's mother, King George poisons Snow White.

Sunday, October 21st, 2012

4: The Crocodile

Belle threatens to leave Mr. Gold if he doesn't change his ways; the dwarves try to find fairy dust in the Storybrooke mine; Rumplestilskin tries to save his wife from a band of pirates.

Sunday, October 28th, 2012

5: The Doctor

As Regina tries to refrain from using her magic in order to regain Henry's trust, she starts seeing a ghost from her past; Mary Margaret and Emma find a survivor from an Ogre massacre; Regina struggles to learn the dark arts.

Sunday, November 4th, 2012

6: Tallahassee

Emma follows Capt. Hook up a beanstalk in hope of finding a magical compass; a fellow thief wants to make an honest woman out of Emma.

Sunday, November 11th, 2012

7: Child of the Moon

Ruby's fear about turning into a wolf is confirmed when she becomes the prime suspect for a vicious murder; Leroy finds treasure in a Storybrooke mine that could help Emma and Mary Margaret.

Sunday, November 25th, 2012

8: Into the Deep

Cora tries to steal the compass from Emma and Mary Margaret; Regina and Mr. Gold must put David's life in danger in the hope that he will be able contact Mary Margaret.

Sunday, December 2nd, 2012

9: Queen of Hearts

Hook and Cora face off with Emma and Mary Margaret in a race for the compass; Mr. Gold and Regina plan to kill anyone who enters the portal.

Sunday, January 6th, 2013

10: The Cricket Game

When Regina is accused of murdering a beloved fairy-tale character, Emma thinks she is innocent; Prince Charming and Snow White plan the evil queen's execution.

Sunday, January 13th, 2013

11: The Outsider

Mr. Gold tries to use an unwilling test subject to see if his spell works; Belle runs into vengeful Capt. Hook; David and Mary Margaret look for a bigger house.

Sunday, January 20th, 2013

12: In the Name of the Brother

A stranger may be a threat to the true identity of the townspeople; Cora tries to reunite with Regina.

Sunday, February 10th, 2013

13: Tiny

Cora brings the giant to Storybrooke, where he unleashes vengeance on the town; Emma and Henry go with Mr. Gold to search for his son; Greg asks Belle what she saw on the night of his accident; Anton the Giant befriends humans.

Sunday, February 17th, 2013

14: Manhattan

Emma, Henry and Mr. Gold search for Gold's son in New York; Hook, Cora and Regina look for one of Rumplestiltskin's most precious possessions.

Sunday, March 3rd, 2013

15: The Queen Is Dead

When Mary Margaret learns of Cora and Regina's plan for the dagger, she resolves to find it first; Mr. Gold continues his search for Bae; the Blue Fairy offers Snow White an enchantment to save her mother.

Sunday, March 10th, 2013

16: The Miller's Daughter

Cora and Regina try to overpower Mr. Gold; dark magic tempts Mary Margaret; Rumplestiltskin offers his services to Cora.

Sunday, March 17th, 2013

17: Welcome to Storybrooke

David, Emma and Mr. Gold try to protect Mary Margaret from a vengeful Regina; a man and his son find their way into Storybrooke.

Sunday, March 24th, 2013

18: Selfless, Brave and True

While off on her own to deal with what happened with Cora, Mary Margaret comes across an entirely wooden August; Neal invites his fiancee to Storybrooke.

Sunday, April 21st, 2013

19: Lacey

Mr. Gold asks David for help jogging Belle's memory; Anton's magic beans begin to grow; Rumpelstiltskin goes after a thief.

Sunday, April 28th, 2013

20: The Evil Queen

Hook helps Regina with a plan to transport her and Henry back to Fairytale land; Emma grows increasingly suspicious of Tamara; the queen asks Rumpelstiltskin to transform her so that she can kill Snow White.

Sunday, May 5th, 2013

21: Second Star to the Right

Mary Margaret, David and Emma embark on a search when Regina and some magic beans go missing; Mr. Gold considers revealing the truth to Lacey; Bae winds up in 19th century London.

Sunday, May 12th, 2013

22: And Straight on 'Til Morning

Storybrooke's inhabitants brace themselves as Greg and Tamara activate the trigger within the curse; Mr. Gold mourns; Hook rescues Bae, who is being pursued by the Lost Boys.
Season 3
Sunday, September 29th, 2013

1: The Heart of the Truest Believer

Unfriendly mermaids threaten those searching for Henry in Neverland; Henry and another escapee from Peter Pan's encampment go on the run; a still-recovering Neal travels the enchanted forest with Mulan in search of Emma's and Henry's fates.

Sunday, October 6th, 2013

2: Lost Girl

Peter Pan offers Emma a map that will help her find Henry, but she must come to terms with who she is in order to use it; Mr. Gold gets unexpected advice; Charming works to stop Snow from accepting a deal from the Evil Queen.

Sunday, October 13th, 2013

3: Quite a Common Fairy

Hook suggests finding Tinker Bell and following her to Peter Pan's hideout; Pan tells Henry why he brought him to Neverland; Neal comes up with a plan that could transport him to Emma; Tinker Bell offers to help Regina.

Sunday, October 20th, 2013

4: Nasty Habits

Mr. Gold decides to confront Pan; one of Pan's most loyal Lost Boys holds Neal captive; David fights against the poison; Rumpelstiltskin searches for Bae.

Sunday, October 27th, 2013

5: Good Form

Hook brings ailing David with him to find the sextant that may help them decipher a map that shows the way out of Neverland; Killian Jones and his brother sail off to find a plant in an uncharted land.

Sunday, November 3rd, 2013

6: Ariel

To repay Ariel for saving her life, Snow White helps her get acquainted with Prince Eric; Mr. Gold and Regina begrudgingly agree to work together to take down Pan.

Sunday, November 10th, 2013

7: Dark Hollow

Ariel is sent back to Storybrooke with an item that will help Belle find a hidden artifact; Hook, Neal and Emma set out to capture Peter Pan's shadow; Mary Margaret is upset that David concealed his poisoning.

Sunday, November 17th, 2013

8: Think Lovely Thoughts

Pan tries to convince Henry that he can save magic and Neverland; a young Rumplestiltskin receives a magical item that could give him a fresh start with his father.

Sunday, December 1st, 2013

9: Save Henry

While Henry's life hangs in the balance, the race is on to stop Pan from gaining full magical powers from the heart of the truest believer. Meanwhile, in Storybrooke of the past, Regina decides to fill a void in her life and, with Mr. Gold's help, sets out to adopt a baby.

Sunday, December 8th, 2013

10: The New Neverland

The residents of Storybrooke are overjoyed upon the return of Henry and our heroes from Neverland. But unbeknownst to them, a plan is secretly being put into place by a well-hidden Pan that will shake up the very lives of the townspeople. Meanwhile, in the Fairy Tale Land that was, Snow White and Prince Charming's honeymoon turns out to be anything but romantic when they go in search of a mythical being that could stop Regina cold in her tracks.

Sunday, December 15th, 2013

11: Going Home

The race is on to stop Pan from enacting another curse on the residents of Storybrooke, which could kill every living soul in town.

Sunday, March 9th, 2014

12: New York City Serenade

After Rumplestiltskin sacrificed his life to stop Pan from enacting another curse, Regina obliterated her original curse, which erased Storybrooke from existence and whisked its residents back to Fairy Tale Land – leaving Emma and Henry back in our world with no memories of Storybrooke. But all is not well back in the Enchanted Forest when Hook comes calling on Emma in New York City in an attempt to jog her memory so that she can once again help her fairy tale family and friends out of a desperate situation.

Sunday, March 16th, 2014

13: Witch Hunt

Emma arrives in Storybrooke with Henry and reunites with her friends and family, only to discover that no one remembers how they were transported back – or the past year they had spent back in Fairy Tale Land. But Emma is sure that someone in town is responsible for this new curse and teams up with Regina in an attempt to uncover their identity. Meanwhile, in the Fairy Tale Land that was during the past year, Regina, with the aid of Robin Hood, attempts to break into her castle.

Sunday, March 23rd, 2014

14: The Tower

While Emma, David, Regina and Hook continue their search for the Wicked Witch, she, in turn, is planning a dark surprise for David, and Zelena's prisoner is powerless under her watch as she plots her next course of action against the townspeople. Meanwhile, in the Fairy Tale Land that was in the previous year, Prince Charming stumbles upon Rapunzel, who is trapped inside a tower, and must help her confront her fears in order for her to be free.

Sunday, March 30th, 2014

15: Quiet Minds

Neal finds himself back in Storybrooke and yearns for a way to reconnect with his son Henry, whose memories of his father are gone, while also trying to find his own father, Rumplestiltskin, whom he has just learned is alive but missing, and Regina discovers a possible connection with Robin Hood. Meanwhile, in the Fairy Tale Land that was over the past year, agonizing over the death of his father, Neal - with the help of Belle and enchanted candelabra Lumiere - attempts to find a magical solution to bring back Rumplestiltskin from the dead.

Sunday, April 6th, 2014

16: It's Not Easy Being Green

With Rumplestiltskin as her slave, Zelena challenges Regina to a fight to the death and shocks the Evil queen with the reveal of their familial connection, and the town lays Neal to rest. Meanwhile, back in the past in the land of Oz, a jealous Zelena asks the Wizard to send her to Fairy Tale Land after discovering that she has a sister, Regina, and that Rumplestiltskin is training her to become a powerful force to be reckoned with.

Sunday, April 13th, 2014

17: The Jolly Roger

Ariel returns to Storybrooke and pleads with Hook to help her find Prince Eric, who never returned to the town when the new curse was invoked. Emma agrees to let Regina teach her how to use magic so that she can help defeat Zelena, and Mary Margaret and David try to prove that they can be just as much fun as Hook is with Henry -- who thinks they are boring. Meanwhile, in Fairy Tale Land during the past year, an angry Ariel confronts Hook over her missing Prince Eric, who she assumes was kidnapped and possibly killed by the swarthy pirate. But when Hook confesses that the Jolly Roger has been stolen and Eric is most likely the thief's prisoner, Ariel unknowingly provides him with a clue as to who the culprit is, and Hook – with Ariel in tow - goes off in search of his ship.

Sunday, April 20th, 2014

18: Bleeding Through

After Zelena steals Regina's heart, Regina casts a spell so that she can speak across the realms to her dead mother, Cora, to discover the truth about why she abandoned Zelena, and Belle stumbles across what Zelena's ultimate end game is. Meanwhile, in the Fairy Tale Land that was, young Cora is duped by a man claiming to be a prince and finds herself alone and pregnant. But a chance meeting with a real prince could lead Cora to the royal life she's always craved, but she must keep her pregnancy a secret or risk losing everything.

Sunday, April 27th, 2014

19: A Curious Thing

Zelena threatens to kill Henry if Hook - whose lips have been cursed by the Wicked Witch -- doesn't proceed with kissing Emma, which will drain all of her magical powers away, and things begin to heat up between Regina and Robin Hood. Meanwhile, back in the Fairy Tale Land that was during the past year, Snow and Charming go in search of Glinda, The Good Witch of the South, to see if she can help them defeat Zelena, and the curse that will ultimately send the Fairy Tale characters back to Storybrooke is cast -- but from an unlikely source.

Sunday, May 4th, 2014

20: Kansas

With Mary Margaret in labor and due to give birth at any moment, the residents of Storybrooke go on high alert in an attempt to ensure that Zelena doesn't try to steal her newborn baby for use in her ultimate game plan to turn back time and change her destiny -- while obliterating Regina's existence. Meanwhile, in the land of Oz of the past, Glinda tries to convince Zelena to fight her evil tendencies and join her and her sister witches as a protector of Oz. But the appearance of a young girl from Kansas could turn out to be her undoing.

Sunday, May 11th, 2014

21: Snow Drifts

While Mary Margaret and David celebrate the naming of their son at a coronation in Granny's Diner, Emma and Hook are pulled into Zelena's time portal and find themselves in the Enchanted Forest of the past. But in their quest to discover a way back, they must be careful not to change anything or risk altering the lives of their friends and family - as well as their very own existence.

Sunday, May 11th, 2014

22: There's No Place Like Home

In the conclusion of two-part episode that serves as the season three finale, Emma and Hook must find a way to return to Storybrooke, but in their quest to return, they have to find a way not to interfere or tamper with the events that lead up to the first curse, or else they risk altering the entire timeline, and could end up warping the future existence of everyone involved, including Emma, Hook, as well as Emma's family back in present-day Storybrooke.
Season 4
Sunday, September 28th, 2014

1: A Tale of Two Sisters

A scared and confused Elsa from Arendelle finds herself in Storybrooke and creates a powerful snow monster for protection. Regina wonders if her relationship with Robin Hood has been completely quashed now that Marian's back in the picture. Elsa's sister wants to complete their parent's fateful journey and discover if their quest may have held the secret to containing Elsa's out of control ice powers.

Sunday, October 5th, 2014

2: White Out

While desperately trying to find her sister Anna, Elsa accidentally traps them both inside an ice cave. Regina secludes herself from the town and Henry. With the townspeople considering Mary Margaret their leader, she faces her first leadership task in trying to re-start a generator and restore the town's electricity after Elsa freezes and damages the power lines. Anna tries to teach a meek David to fight Bo Peep.

Sunday, October 12th, 2014

3: Rocky Road

When an icy spell is cast on Marian, the Storybrooke residents place the blame on Elsa. Emma and David find former Merry Men member Will Scarlet rummaging through Robin Hood's tent. Regina teams up with Henry to try and discover the identity of the author of the fairy tale book. Mary Margaret has trouble balancing her duties as leader of Storybrooke and mother to young Prince Neal. Hook begins to suspect that Mr. Gold is still in control of the dagger that calls upon him to be the Dark One. Elsa and Kristoff set off to stop Hans from attempting to take control of the kingdom.

Sunday, October 19th, 2014

4: The Apprentice

After Emma asks Hook out on a real first date, Hook visits Mr. Gold and asks for his hand to be reattached so that he can embrace her with both hands. Henry and Mary Margaret try to offer hope to Regina when she becomes frustrated over not being able to find a cure to save a frozen Marian. Will Scarlet attempts to break into the Storybrooke library to find a special book. Rumplestiltskin seeks a magical box that the Sorcerer's apprentice is guarding.

Sunday, October 26th, 2014

5: Breaking Glass

Regina reluctantly teams up with Emma to search for the Snow Queen after Sidney, who is once again Regina's prisoner in the mirror, discovers her whereabouts and agrees to lead her to the location. With Belle babysitting baby Neal, a nervous Mary Margaret and David prepare for their first date night away from their child and find themselves on a mission to track down Will Scarlet, who has escaped from the town jail. Elsa sees Anna in the Storybrooke woods. Young Emma finds herself a kindred spirit when she befriends a girl who, like her, is a runaway orphan.

Sunday, November 2nd, 2014

6: Family Business

The race is on to track down the elusive Snow Queen in order to discover her ultimate end-game. Unaware that she does not possess the real blade that controls The Dark One, Belle attempts to use it to get her reluctant husband to show her where the Snow Queen is hiding. Belle travels to Arendelle and seeks out Grand Pabbie to help her regain her lost memories.

Sunday, November 9th, 2014

7: The Snow Queen

Emma captures the Snow Queen and interrogates her at the sheriff's station. Regina and Robin Hood's relationship grows increasingly complex as they struggle to find a way to save his dying wife. Emma begins to see what she missed out on by not growing up and being a family with Snow and Charming. Henry begins his after-school job in Gold's shop while trying to help Regina find a clue to the identity of the author of the storybook. The history of the Snow Queen is revealed.

Sunday, November 16th, 2014

8: Smash the Mirror (1)

In Arendelle, the Snow Queen tries to pit Elsa and Anna against each other, but it proves more difficult than she anticipated.

Sunday, November 16th, 2014

9: Smash the Mirror (2)

Robin Hood has a clue that could point Regina to the author of the fairy-tale book, and Regina teams up with David and Mary to find Emma.

Sunday, November 30th, 2014

10: Fall

As the Spell of Shattered Sight approaches Storybrooke, Mary Margaret and David rally the residents to prepare for the curse while Belle and the fairies work together on an antidote. Gold, with Hook as his reluctant servant, sets about an exit strategy of his own. Regina and Robin Hood ready themselves for the worst while, with the help of a locator spell, Emma and Elsa search desperately for Anna. In Arendelle, Anna and Kristoff awaken to find that their kingdom is once again in danger.

Sunday, December 7th, 2014

11: Shattered Sight

Storybrooke is in a state of chaos with all the residents under the Snow Queen's Spell of Shattered Sight at each other's throats. Emma and Elsa race against the clock to free themselves of the ribbons and take down the Snow Queen and her curse. David can only watch when Regina clashes with Mary Margaret in an epic battle. Meanwhile, Gold gathers Belle and Henry as he prepares to leave town forever, and Will Scarlet looks to square his tab with Hook. Kristoff's thick-headedness leads Anna to a heartwarming discovery.

Sunday, December 14th, 2014

12: Heroes and Villains

In the aftermath of the Snow Queen's spell, our heroes try to pick up the pieces and Regina has to make a difficult choice. Hook's fate hangs in the balance as Gold's quest for power threatens everything he holds dear. And, in the Enchanted Forest flashback, an intrusion during Belle's stay at Rumplestiltskin's dark castle will wreak havoc in both the past and the future.

Sunday, March 1st, 2015

13: Darkness on the Edge of Town

With Gold banished from town, the residents of Storybrooke attempt to resume their normal lives. Hook and Belle search for a way to release the fairies from the Sorcerer's hat, while Emma, Henry and Regina continue to look for clues that could lead them to the Author. But when a terrifying darkness descends on the town, Emma and Regina are forced to confront the true nature of evil. Meanwhile, in New York, Gold and Ursula enlist Cruella De Vil to join their cause.

Sunday, March 8th, 2015

14: Unforgiven

David and Mary Margaret suspect Cruella and Ursula have come to Storybrooke looking for something more than their own happy endings - something that threatens to reveal a secret they thought was long buried. Emma begins her own investigation of Cruella and Ursula, but she can't shake the feeling that her friends and family are keeping something from her. Regina and Henry continue their search for the Author, turning to Pinocchio and Marco in the hope Pinocchio might remember a clue that will help them. Meanwhile, in a flashback to Fairy Tale Land, Snow and Charming cross paths with the Queens of Darkness as the threat of the Evil Queen's Dark Curse hangs over all of them.

Sunday, March 15th, 2015

15: Enter the Dragon

In order to infiltrate the Queens of Darkness as a spy for the heroes, Regina must prove she's still willing to get her hands dirty. Meanwhile, Emma, David and Mary Margaret scramble to keep tabs on their undercover operative. Hook requests an unusual favor from Belle as Henry makes progress on his search for the Author. In a Fairy Tale Land flashback, Regina befriends Maleficent and helps her to rekindle her lost spark.

Sunday, March 22nd, 2015

16: Poor Unfortunate Soul

Hook leverages his complicated history with Ursula to find out what she knows about Gold's endgame. Gold and the Queens of Darkness torture August for information about the Author as Emma, Mary Margaret and David race to find them. Regina grows concerned for Robin Hood's safety while she struggles to maintain her cover with the villains. In a Fairy Tale Land flashback, when a restless young Ursula enlists Hook's help to run away from home, she soon learns it isn't wise to trust a pirate.

Sunday, March 29th, 2015

17: Best Laid Plans

Hook tells Emma that her fate is at stake in Gold's plan while Regina leads the villains on a wild goose chase. Henry makes a breakthrough in his search to find the Author, but Mary Margaret and David need a moment to reconsider the best course of action. In a Fairy Tale Land flashback, Snow and Charming search for a way to ensure their child will grow-up to be a hero. When a traveling peddler directs them to visit a kindly old hermit, Snow and Charming are presented with a choice that could secure their child's goodness, but at a price that will haunt them for years to come on.

Sunday, April 12th, 2015

18: Heart of Gold

Emma is still reeling after learning the truth of her parents' history with Maleficent, but she must focus on finding the Author, who is running loose in Storybrooke, before Gold does. When Gold's quest for his happy ending grows more urgent, he blackmails Regina into helping him. In a Fairy Tale Land flashback, Robin Hood learns what it means to be an honorable thief when he accepts a proposition by Rumpelstiltskin to travel to Oz to steal a valuable magic elixir from the Wicked Witch.

Sunday, April 19th, 2015

19: Sympathy for the De Vil

In fictional 1920s England, viewers meet a young Cruella, whose oppressive mother uses her Dalmatians to terrorize her daughter. Cruella is confined to her mother's attic until a mysterious stranger arrives and empowers her to challenge her captor. In Storybrooke, Regina gains leverage to keep Gold from interfering with her plan to rescue Robin, but her trip to New York takes the backseat when she and Emma learn that Cruella has kidnapped Henry.

Sunday, April 26th, 2015

20: Lily

Emma's potential for darkness is looming over everyone, but when Emma realizes Maleficent's daughter Lily is in fact her closest friend from her foster care days, she resolves to find Lily and reunite her with her mother. Regina joins forces with Emma and together they set out to track down Lily and to warn Robin about Zelena. However, neither of them is prepared for the harsh realities they'll encounter in the outside world. Meanwhile, in Storybrooke, Gold faces a crisis involving Belle. In a foster care flashback, things are looking up for young Emma with her new family until Lily's appearance threatens to destabilize everything.

Sunday, May 3rd, 2015

21: Mother

Emma returns to Storybrooke to reunite Lily with Maleficent while Regina and Robin struggle to cope with the implications of Zelena's pregnancy. When Gold's health takes a turn for the worse, Isaac looks to a new ally for help procuring the magic ink he needs to re-write history. In a Fairy Tale Land flashback, Cora returns from Wonderland to beg Regina's forgiveness on the anniversary of Daniel's murder. Cora vows to help her daughter find true love, but Regina remains suspicious of her mother's intentions.

Sunday, May 10th, 2015

22: Operation Mongoose (1)

The Author proves to be a formidable wild card, and as Emma, her parents, Hook and Regina try to thwart him, he forges an alliance with Gold.

Sunday, May 10th, 2015

23: Operation Mongoose (2)

As Emma, her parents, Hook and Regina scramble to stop them, the Author and Gold raise the stakes by turning the tables on heroes and villains alike.
Season 5
Sunday, September 27th, 2015

1: The Dark Swan

Immediately after becoming the Dark One, Emma disappears and the heroes must band together to save her, but first they have to find her, which will require the help of an unlikely ally. Meanwhile, in the Enchanted Forest, Emma struggles to resist her dark urges as she searches for Merlin in the hope that he can stop her transformation. Along the way to Camelot, she gets help from the plucky and brave warrior princess Merida, as well as King Arthur and his Knights of the Round Table.

Sunday, October 4th, 2015

2: The Price

In an effort to protect Emma, Regina steps up in a surprising way that will test her mettle as a force for good. King Arthur and Queen Guinevere throw a royal ball to welcome the heroes to Camelot, but when the celebration takes a deadly turn, David and Robin must leap into action or lose a crucial asset in the fight to save Emma. Back in Storybrooke, Hook deploys a tried-and-true technique in hopes of bringing Emma back to the light while the heroes discover that some unexpected baggage has followed them home from Camelot.

Sunday, October 11th, 2015

3: Siege Perilous

In Camelot, the heroes feverishly work to free Merlin. Determined to help Emma, David embarks on a quest to retrieve a magical relic that Regina could use to communicate with the imprisoned sorcerer, but, when David leaves, Arthur insists on joining him because the dangers ahead are greater than he can imagine. Meanwhile, Mary Margaret discovers the fate of her old friend Lancelot. Back in Storybrooke, Arthur seeks David's help to catch a thief who threatens the safety of the citizens of Camelot. Across town, Emma reaches out to a conflicted Hook as she sets about her plan to draw Excalibur from the stone.

Sunday, October 18th, 2015

4: The Broken Kingdom

After receiving a cryptic warning from Lancelot about Arthur's intentions, Mary Margaret realizes Arthur may be the heroes' biggest threat, but when she is unable to convince David of the danger, she takes matters into her own hands. Meanwhile, Hook's unwavering love for Emma provides a glimmer of hope in her struggle against the unrelenting voice of Rumplestiltskin. In a Camelot flashback, Guinevere senses that Arthur is losing his way, consumed by his obsession with making Excalibur whole, so she sets out with Lancelot on her own quest into the heart of darkness. In Storybrooke, Dark Emma unleashes a secret weapon in the next phase of her plan to find the brave soul she needs to draw Excalibur from the stone.

Sunday, October 25th, 2015

5: Dreamcatcher

In Camelot, as Mary Margaret and David attempt to retrieve the Dark One dagger, Emma uses a Dreamcatcher to look into the past to see how Merlin was transformed into a tree. Together, Emma and Regina figure out the critical ingredient they must acquire to free Merlin, but it's a race against Arthur, who does not want Merlin released. Meanwhile, with encouragement from his moms, Henry musters up the courage to ask Violet on a date. Back in Storybrooke, the heroes break into Emma's house hoping to locate Gold, but what they find will give them a glimpse of Emma's end game. Far from prying eyes, Merida sets about the mission Emma has tasked her with and begins molding Gold into the hero they need to draw Excalibur.

Sunday, November 1st, 2015

6: The Bear and the Bow

In a Camelot flashback, a chance encounter with Merlin, David, Hook, and Belle gives Merida new hope in her quest to save her brothers from the usurping clans of DunBroch. Unwilling to leave anything up to fate, Merida takes Belle along on a dangerous journey that culminates with an invaluable lesson in bravery. In Storybrooke, Regina, Mary Margaret, and David discover the spell that would allow one of Merlin's chosen to communicate with him, but when Arthur fails to reach the missing sorcerer, the heroes grow suspicious. Meanwhile, Emma commands Merida to kill Belle in hopes of forcing Mr. Gold's heroic transformation. With Merida unable to disobey Emma's orders, Gold must find the courage to fight for Belle's life or risk losing her forever.

Sunday, November 8th, 2015

7: Nimue

In Camelot, Merlin spearheads a mission to reunite the dagger with Excalibur so he can use the weapon to save Emma from the darkness threatening her soul. With Zelena in tow, Hook, Mary Margaret, David, Regina and Robin steal into Arthur's castle to take the broken sword from the maniacal king. Meanwhile, Merlin brings Emma along on a journey to confront his ancient nemesis and retrieve the sacred spark he'll need to reforge Excalibur. Both parties are tested, but one suffers a blow that could derail the entire operation. In a flashback to long before the Age of Arthur, young Merlin finds purpose after he is blessed with magic and immortality, but when he falls in love with a young refugee named Nimue, everything changes for Merlin, as their romance starts a chain of events that touches every one of our present day heroes.

Sunday, November 15th, 2015

9: The Bear King

Zelena and Arthur journey to DunBroch on a mission to retrieve an enchanted relic that will provide the advantage they need to vanquish Emma and our heroes. Their path will cross with Merida's, who is on a journey of her own to pay a debt that her father, King Fergus, owed to the Witch when he died. Merida enlists the help of two friends, Mulan and Ruby, but, in order to satisfy the Witch and save DunBroch, she first must discover the identity of the knight who killed her father. In flashbacks, Merida learns about bravery and honor as she trains for combat and rides alongside Fergus into the infamous battle that claims his life.

Sunday, November 15th, 2015

8: Birth

Tensions in Camelot come to a head when Merlin, now under Arthur's control, delivers an ultimatum to Emma: hand over the Dark One dagger and the Promethean spark or he will kill her entire family. Refusing to give in, Emma and our heroes face off against Arthur, Merlin and Zelena in an epic battle of magic and will. Just when the end is in sight, Emma is forced to make a gut-wrenching choice that no one saw coming. Back in Storybrooke, Zelena's pregnancy mysteriously accelerates and Hook goes to new and desperate lengths to get answers from the Dark Swan.

Sunday, November 29th, 2015

10: Broken Heart

In a Camelot flashback, Hook becomes a Dark One and his lust for revenge against Rumplestilskin is re-ignited. When Emma and Hook disagree about their best course of action, the final pieces of the puzzle are revealed as events in Camelot catch up to the present and we witness a charged confrontation between the forces of light and dark that sends our heroes on a collision course with destiny. Meanwhile, in Storybrooke, Hook's centuries old lust for revenge against Gold puts both of their fates in jeopardy while Emma's love faces the ultimate test as she tries to convince Hook to turn away from the darkness before she, Mary-Margaret, David and Regina embark on a new mission as an unexpected evil is released.

Sunday, December 6th, 2015

11: Swan Song

The dark siege of Storybrooke is underway as all of the resurrected Dark Ones target a living soul for sacrifice so that they can return to the realm of the living. With doom imminent, Gold advises Mary Margaret, David and the rest of the heroes to spend their last fleeting moments enjoying the company of their loved ones. Emma, however, refuses to give up, knowing that she is responsible for righting all the poor choices she made as Dark One - there's only one problem, Dark Hook. When they face-off with the fate of Storybrooke at stake, Hook's actions will devastate Emma in a way no one saw coming. In a Fairy Tale Land flashback, the Evil Queen tests Hook's mettle by forcing him to confront a demon from his past before contracting him to dispatch one from hers.

Sunday, March 6th, 2016

12: Souls of the Departed

Emma, Regina, Mary Margaret, David, Robin, Henry and Gold arrive in the Underworld, on a mission to rescue Hook, only to discover that their search will be more difficult than they had anticipated. The inhabitants of the Underworld — all souls with unfinished business and many with quite personal vendettas — hound our heroes at every turn. Meanwhile, in an Enchanted Forest flashback, a familiar face from the Evil Queen's past returns to present Regina with the perfect birthday gift.

Sunday, March 13th, 2016

13: Labor of Love

In the Underworld, an escapee from Hades' prison informs the heroes that Hook is being held captive. But before the heroes can rescue Hook, they must face a terrifying beast that guards the prison. Mary Margaret searches for an old childhood friend who knows how to defeat the monster. However, once reunited, she discovers that her friend is no longer the hero he once was. Meanwhile, in an Enchanted Forest flashback, a young Snow White struggles to preserve peace in her kingdom and must learn how to be a true hero if she wants to one day become queen.

Sunday, March 20th, 2016

14: Devil's Due

Hook's captivity takes a dark turn when Hades threatens to condemn him to the River of Lost Souls after Hook refuses to choose which three of his friends will have to remain in the Underworld. Meanwhile, Gold is suddenly eager to help Emma, Snow, David, Regina, Robin, and Henry find Hook so he can return home to Belle; but in order to do so, he must find his ex-wife Milah in the Underworld and ask for her help. In Fairy Tale Land flashbacks, Rumple and Milah face a life-or-death crisis concerning their son, Baelfire, that forces Rumple to make a deal that will haunt him.

Sunday, March 27th, 2016

15: The Brothers Jones

Finally reunited, Hook and Emma must find a way to defeat Hades so that they can return to Storybrooke with Snow, David, Regina, Robin, Henry and Gold. A surprise visit from Hook's departed brother Liam just might provide the lead they were looking for — others who have tried to overthrow Hades spoke of a book that contained the key to his downfall. Tired of watching from the sidelines, Henry secretly takes matters into his own hands while the others search for the book. Meanwhile, Hades redoubles his efforts to trap the heroes in the Underworld by playing them against one another. In flashbacks, the bond between the two young Jones brothers is tested and strengthened on a merchant ship heading into a dangerous storm.

Sunday, April 3rd, 2016

16: Our Decay

Emma, Snow, David, Regina, Robin, Henry and Hook continue to search for a way to free everyone from the Underworld. At the mercy of Hades, Gold creates a portal to Storybrooke, which transports Belle, Zelena and Baby Hood to the Underworld. While Zelena and Regina get into a sibling squabble, Belle is reunited with Rumple only to learn some tremendously shocking news that will change her life forever. Meanwhile, Snow and David hopelessly attempt to send a message from the Underworld to their son, Neal. In flashbacks, Hades learns about Zelena's very special spell and pays her a visit in Oz with the intention of striking an alliance, but finds himself with more than just a partner in crime.

Sunday, April 10th, 2016

17: Her Handsome Hero

Belle turns to Rumplestiltskin with hope of finding a way to protect their child from Hades. However, they disagree over whether to use dark magic, as Belle forbids Rumplestiltskin from using his powers for evil. Meanwhile, Hades secretly meets with Gaston in the Underworld and encourages him to seek revenge on Rumplestiltskin. As the heroes try to find a way to defeat Hades, Emma has a terrifying nightmare that she realizes is beginning to come true. And in flashbacks, Belle and Gaston meet for the first time, but their blossoming romance comes to a halt on the eve of the Ogre wars.

Sunday, April 17th, 2016

18: Ruby Slippers

In flashbacks, Ruby and Mulan find themselves in Oz, where they meet Dorothy. After the three witness Zelena's return to Oz, they look for a way to defeat her once and for all. However, Dorothy mysteriously disappears, and Ruby's search for her new friend lands her in the Underworld. Reunited with the heroes, Ruby teams up with Emma, Regina and Snow to continue looking for Dorothy. Meanwhile, Snow and David struggle with not being able to be with their son, Neal, and devise a plan so that one of them can escape the Underworld.

Sunday, April 24th, 2016

19: Sisters

Now that Hades and Zelena are reunited, Hades tells Zelena that he wants a future with her outside of the Underworld. All she needs to do is heal his heart with True Love's Kiss so they can leave the Underworld and trap the heroes there for eternity. When Regina overhears of this plan, she enlists Cora's help to find a way to separate Zelena from Hades. However, Cora reveals a family secret that could change Regina and Zelena's lives forever. Meanwhile, David finally meets James, only to realize that his twin is determined to seek revenge on him for stealing the life he could have had.

Sunday, May 1st, 2016

20: Firebird

Hades turns to the heroes to ask for help with getting Zelena back from Rumplestiltskin and Peter Pan. In return, he offers to take all their names off their tombstones. However, when Hook is still unable to leave, he and Emma must journey into the depths of the Underworld. Meanwhile, Cruella De Vil is determined to keep the heroes trapped in the Underworld. In flashbacks, Emma searches for answers about her family and makes an unexpected friendship.

Sunday, May 8th, 2016

21: Last Rites

Emma, David, Regina, Robin and Henry are finally back home in Storybrooke and reunited with Snow, but, unfortunately, they still have to contend with Hades, who continues to deceive Zelena as he lays out his plan to use the all-powerful Olympian Crystal to take over the town. The heroes desperately search for a way to defeat Hades while Hook does the same in the Underworld, looking for those missing storybook pages. Regina and Robin take a more direct approach, which culminates in an epic showdown that will leave our heroes forever changed.

Sunday, May 15th, 2016

23: An Untold Story

With the possibility of magic being destroyed and the fate of Storybrooke hanging in the balance, it's a race for Emma and Regina to track down Henry before Gold can find him first. Regina continues to struggle with her frustrations over her former evil-self and, elsewhere, Snow, David, Hook, and Zelena are imprisoned and must contend with two very disturbed individuals that may give Gold a run for his money.

Sunday, May 15th, 2016

22: Only You

Regina reels from the death of Robin Hood, and everyone tries to give her room to grieve, but when the heroes discover Gold has stolen Hades' Olympian Crystal and tethered all of Storybrooke's magic to it, they set out to stop him. Henry decides he no longer can stand all the pain magic has caused his family, so he goes rogue, with Violet in tow, to destroy magic once and for all. Meanwhile, Zelena, Snow, David, and Hook attempt to open a portal that will return Merida and the other Storybrooke guests to their homes, but things go awry, and the group winds up in a deranged new world.
Season 6
Sunday, September 25th, 2016

1: The Savior

Our heroes set out to stop Hyde, Emma develops a mysterious side effect, and Storybrooke becomes a haven for refugees from the Land of Untold Stories. Meanwhile, Regina and Zelena embrace their newfound sisterhood by becoming roommates, while Rumple tries to free Belle from the sleeping Curse with the help of a stranger. In flashback, Jafar confronts an afflicted Aladdin in Agrabah, and a secret about the Savior is revealed.

Sunday, October 2nd, 2016

2: A Bitter Draught

When a mysterious man from the Land of Untold Stories, who has a past with the Evil Queen, arrives in Storybrooke, David and Snow work together with Regina to neutralize the threat. Belle seeks Hook's help finding a safe place to hide away from her husband, Mr. Gold. The Evil Queen continues to try to win Zelena over to her side, while Emma resumes her therapy sessions with Archie and shares her terrifying vision of the future.

Sunday, October 9th, 2016

3: The Other Shoe

As Storybrooke continues to welcome the new arrivals from the Land of Untold Stories, families, friends and even long-lost enemies are reunited once again. When Ashley (Cinderella) searches for her step-family, intent on settling their unfinished business, Emma, Hook and Henry scramble to help her before it's too late. Meanwhile, Regina attempts to bribe Mr. Hyde for information about how to defeat the Evil Queen and Snow helps Dr. Jekyll find a suitable laboratory for his work. David makes a deal with Gold and delivers a message to Belle in exchange for new information about his father. In a flashback, Cinderella attends a ball and meets her prince

Sunday, October 16th, 2016

4: Strange Case

The Evil Queen and Hyde continue on their quest to steal Dr. Jekyll's serum; Snow looks forward to her first day back as a school teacher; and while Emma looks forward to Hook moving in with her, Hook finds himself trying to protect Belle from Mr. Gold, who has made sure she can't leave the confines of the pirate ship. Meanwhile, back in the past, Rumplestiltskin helps Dr. Jekyll complete his serum to separate a man's personality into two – good and evil – but his help comes with a hefty price.

Sunday, October 23rd, 2016

5: Street Rats

In a flashback to Agrabah, Princess Jasmine recruits Aladdin to help her recover a secret weapon capable of breaking Jafar's hold on the Sultan and saving the city from ruin. Their quest takes them to the Cave of Wonders where Aladdin's fate is revealed. In Storybrooke, the Evil Queen tricks Hook and the Charmings and forces Emma to reveal her secret in an effort to divide the family. While the Evil Queen pampers Zelena, elsewhere in town, Regina and our heroes scramble to learn what became of Aladdin.

Sunday, October 30th, 2016

6: Dark Waters

Emma tries to convince Aladdin to work with Jasmine to help Agrabah, while Regina teams up with Snow and David to free Archie from Zelena. The Evil Queen sows suspicion between Henry and Hook, even as Mr. Gold reminds her of his most important lesson. Meanwhile, in the past, Hook finds himself kidnapped by the mysterious Captain Nemo and held captive inside his legendary submarine, the Nautilus.

Sunday, November 6th, 2016

7: Heartless

In a flashback to the Enchanted Forest, Bandit Snow dodges a bounty hunter known as the Woodcutter while shepherd David goes on a fateful journey to sell his family's farm. In Storybrooke, the Evil Queen threatens to destroy the town and everyone in it unless Snow and David surrender their hearts. As Emma, Hook and Henry prepare to defend Storybrooke, Snow, David and Regina search for a magical sapling created by the first spark of true love. Regina uses Gold's and the Evil Queen's burgeoning romance against them, and Zelena offers Belle some friendly advice.

Sunday, November 13th, 2016

8: I'll Be Your Mirror

Emma and Regina formulate a plan to trap the Evil Queen in a prison of their own making, while Snow and David adjust to life without each other. As Henry nervously prepares to take Violet to the school dance, the Evil Queen impersonates Regina to give him some advice that could lead him down a dark path. Meanwhile, Zelena agrees to help Belle, and together they enlist Aladdin to steal a magical object from Mr. Gold that could protect Belle and her unborn child from him forever.

Sunday, November 27th, 2016

9: Changelings

In a Fairy Tale Land flashback, Rumple collects Jack and Jill's son as bait to lure a powerful being to him. Back in Storybrooke, Gold tells the Evil Queen that she must kill Zelena, and the EQ makes a decision that will change her relationship with her sister forever. When Belle discovers Gold's plans for their son, she convinces Hook and Emma to help her steal squid ink that can immobilize him, and, as a result, Belle is left to make a sacrifice that will affect the lives of everyone in Storybrooke. Meanwhile, Jasmine finds a genie-less lamp that she hopes to use to save Agrabah, and Aladdin finds a way to be her hero.

Sunday, December 4th, 2016

10: Wish You Were Here

When she learns that our heroes possess a weapon capable of defeating her, the Evil Queen steals Aladdin's magic lamp from Jasmine and makes a wish that could sideline the Savior forever. Unwilling to wake Snow while Emma is missing, David works with Hook and Henry to hold the Evil Queen at bay in Storybrooke, as Regina goes on a rogue rescue mission. Meanwhile, Gold and Belle face a surprising danger to their newborn son.

Sunday, March 5th, 2017

11: Tougher Than the Rest

With Snow still asleep in Storybrooke, David and Hook race to stop Gideon before he can confront Emma. Gideon makes a startling confession to Belle and Gold about his whereabouts while he was missing. Meanwhile, Regina struggles with the realization that everyone, perhaps even Robin, is better off in the alternate world where the Evil Queen was defeated. And when Emma inspires a familiar face to help her and Regina return home, she discovers the power to change her fate.

Sunday, March 12th, 2017

12: Murder Most Foul

Before Hook takes the next step in his relationship with Emma, he wants to make sure David sees him as more than just a pirate. So when David asks Hook to help him uncover the truth about his father's death, Hook agrees. Meanwhile, Regina works to acclimate Robin to life in Storybrooke, but soon discovers he has a dark side that makes the task much more complicated than she anticipated.

Sunday, March 19th, 2017

13: Ill-Boding Patterns

When Gideon resumes his mission to kill Emma and become the Savior, Mr. Gold steps in to ensure that the use of dark magic does not poison his son. Meanwhile, Robin proves willing to ally himself with anyone offering the possibility of escape from Regina and Storybrooke. Hook gathers the courage to come clean to Emma, but not before she discovers he's been keeping a secret. And in a flashback to Fairy Tale Land, the legendary folk hero Beowulf sets his sights on Rumplestiltskin after the Dark One uses his powers to defeat the ogres and win the war for humanity.

Sunday, March 26th, 2017

14: Page 23

Believing there isn't room in Storybrooke for both her and Regina, the Evil Queen sets out to eliminate her other half using Robin to bait the trap. Hook, determined to make things work with Emma, turns to his old friend Capt. Nemo for advice, but Gideon torpedoes his plan before he's able to set things right. In a flashback to the Enchanted Forest, the Evil Queen learns a surprising lesson about the true source of her misery.

Sunday, April 2nd, 2017

15: A Wondrous Place

When Hook finds himself trapped in another realm along with the Nautilus and her crew, he races to return to Emma before Gideon can execute the rest of his plan. In Storybrooke, Regina and Snow take Emma out to get her mind off Hook's disappearance. And in a flashback to Agrabah, Jasmine befriends Ariel, and together they set out to locate Prince Eric as the threat from Jafar intensifies.

Sunday, April 9th, 2017

16: Mother's Little Helper

Gold and Belle convince Emma to help Gideon, explaining that together they can stop the Black Fairy. Henry experiences a disorienting shift in his powers that forces Regina to seek counsel from the previous Author. Meanwhile, in Fairy Tale Land, Hook attempts to win the assistance of an old adversary by betting his most prized possession on a game of cards. And, in a flashback, the Black Fairy tortures young Gideon in hopes of molding him into the perfect apprentice.

Sunday, April 16th, 2017

17: Awake

Still trapped in Neverland, Hook aligns himself with Tiger Lily, hoping to find a way back to Emma. Back in Storybrooke, Regina works to break the sleeping curse that David and Snow are under, and Gold denies The Black Fairy, which brings the two of them to a fearsome impasse. In flashbacks, we learn what Snow and Charming sacrificed in order for Emma to fulfill her destiny as the Savior.

Sunday, April 23rd, 2017

18: Where Bluebirds Fly

In flashback, Zelena befriends a young woodcutter who has been cursed and turns to her for help finding a new heart. Zelena is forced to choose between keeping her powers and her friendship with him. Meanwhile, in Storybrooke, Zelena decides to take on the Black Fairy and put a stop to her, once and for all, against Regina's wishes, and the Charmings disagree over Emma and Hook's wedding plans.

Sunday, April 30th, 2017

19: The Black Fairy

In flashback, after Rumple's mother, Fiona, learns from his fairy godmother that his destiny is prophesized, she does everything in her power to keep it from happening. Ultimately, Fiona will have to make a decision that will change the course of both their lives forever. Meanwhile in Storybrooke, Rumple faces a similar dilemma.

Sunday, May 7th, 2017

20: The Song in Your Heart

In flashback, Snow and Charming make a special wish that Emma will be protected. The result of their wish has the whole kingdom bursting into song which infuriates the Evil Queen. Meanwhile in Storybrooke, the Black Fairy announces her plans to unleash another curse on the town while Emma and Hook prepare for their wedding.

Sunday, May 14th, 2017

22: The Final Battle (2)

With Fairy Tale Land crumbling around them, the characters race to save their stories, and Gold and Fiona face off in a fateful confrontation.

Sunday, May 14th, 2017

21: The Final Battle (1)

In the wake of the Black Fairy's curse, the town of Storybrooke is forever changed... and the Final Battle begins to take shape.
Season 7
Friday, October 6th, 2017

1: Hyperion Heights

Henry leaves Storybrooke in search of his own story. Years later in another realm, he encounters a troubled Cinderella, changing the trajectory of his quest forever. When Cinderella's evil step-mother, Lady Tremaine, poses a threat, Henry discovers that following his heart will require him to make more difficult choices than he ever could have imagined. Years later, a young Lucy finds a disillusioned Henry at his home in Seattle, determined to make him remember his true self in order to defeat the curse afflicting the fairytale characters of "Hyperion Heights."

Friday, October 13th, 2017

2: A Pirate's Life

When Henry finds himself in trouble, he calls upon his Storybrooke family for help, and together they set off on a mission to find Cinderella. Along the way, Hook is confronted by an unexpected foe who threatens the group's success. In Hyperion Heights, Jacinda searches for a way to see Lucy with some unwelcome assistance from Henry, while Victoria Belfrey enlists the help of Gold and Weaver to push Henry out of the neighborhood.

Friday, October 20th, 2017

3: The Garden of Forking Paths

When Cinderella finds herself staring danger in the eye, she receives help from an unlikely source. Her rescue leads to an alliance that could aid in the defeat of Lady Tremaine's rule and reveals a dark secret from Cinderella's past. In Hyperion Heights, Jacinda goes to extreme measures to stop Victoria Belfrey from destroying Lucy's beloved community garden, while Lucy tries to convince Henry that Victoria is after more than just a plot of land. Meanwhile, Victoria makes a discovery that could alter everyone's fate.

Friday, October 27th, 2017

4: Beauty

It's Halloween in Hyperion Heights and Victoria forces Ivy to take Lucy trick-or-treating. Meanwhile, Tilly appears to be waking up from the curse and is intent on leading Weaver to the truth – but not if Victoria can help it. In a flashback, Rumple and Belle seek the answer to a prophecy that could cement their happy ending.

Friday, November 3rd, 2017

5: Greenbacks

Tiana seeks help from a traveling soothsayer, the iconic Dr. Facilier, in an attempt to save her kingdom. But when it's revealed that he has an ulterior motive she's forced to take matters into her own hands. In Hyperion Heights, Sabine and Jacinda take on a risky business venture, but the strength of their friendship is tested when Victoria interferes with their plans. Meanwhile, Ivy recruits Henry to investigate Victoria, and Roni makes a discovery that could change her relationship with Henry forever. Rogers uncovers a crucial clue in his search for Eloise Gardener.

Friday, November 10th, 2017

6: Wake-Up Call

Feeling like a third wheel as Henry and Cinderella's relationship strengthens, Regina is surprised to find herself needed by Drizella, who is searching for magic. But when a brutal truth is revealed, it could lead Drizella down a dangerous path. In Hyperion Heights, Roni seeks Weaver's help in finding answers, and Tilly offers Rogers some intriguing advice concerning Eloise Gardener.

Friday, November 17th, 2017

7: Eloise Gardener

In pursuit of revenge, Hook seeks a dark and powerful magic, but an encounter with Rapunzel could alter his fate forever. Meanwhile, in Hyperion Heights, Ivy's plot to take down Victoria intensifies and has unexpected consequences for Jacinda and Lucy. Rogers enlists Henry and Tilly's help in his ongoing quest to find the missing Eloise Gardner, but what he discovers isn't what meets the eye.

Friday, November 17th, 2017

8: Pretty in Blue

In an attempt to prevent a distressed Alice from running away, Henry and Ella follow her into Wonderland. Once there, Henry realizes that Ella has a surprising connection to this strange world. In Hyperion Heights, Jacinda reconnects with an old friend in a last ditch effort to regain custody of Lucy, but her decision to enlist outside help could put a strain on her burgeoning relationship with Henry.

Friday, December 8th, 2017

9: One Little Tear

Victoria strikes a deal with Weaver in an attempt to free herself from jail and wake Anastasia, but the cost of saving one life could mean the loss of another. In a flashback, we learn Lady Tremaine's surprising connection to another classic fairytale when Mother Gothel offers to help her family. Meanwhile, Jacinda and Nick share an exchange that could alter her future with Henry.

Friday, December 15th, 2017

10: The Eighth Witch

When Drizella threatens the realm with a dark curse, Henry and Ella take extreme actions to protect Lucy and the others; and Regina is forced into making an unimaginable choice. In Hyperion Heights, Roni recruits Henry to travel to San Francisco to search for her sister, but when he learns Lucy has fallen unconscious, Henry rushes to be by her side. Meanwhile, Gothel earns the trust of Anastasia and the consequences of their budding relationship could prove to be fatal.

Friday, March 2nd, 2018

11: Secret Garden

Eager to harness her burgeoning magical skills, Robin engages in a risky relationship with Mother Gothel. Meanwhile in Hyperion Heights, Roni and Kelly strike a deal with Eloise, desperate to save Lucy from her mysterious illness. But nothing comes without a price. As things finally come to a head between Victoria and Ivy, someone may have to pay with their life.

Friday, March 9th, 2018

12: A Taste of the Heights

On the day of Tiana's coronation, a confrontation with Dr. Facilier compels her to take a trip through the Bayou, where a surprising encounter changes her life and the hunt for an alligator takes a dark turn. In Hyperion Heights, Sabine reconnects with an old friend whose plans could jeopardize her culinary dreams. Meanwhile, Rogers and Weaver investigate a Blind Witch, leading them to a shocking discovery about The Coven.

Friday, March 16th, 2018

13: Knightfall

Rogers strikes a deal with Eloise despite Tilly's fair warning. Ivy struggles to find herself after Victoria's death. Hook confronts Captain Ahab over a legendary magical talisman which can free Alice, only to learn that his quest may have unintended consequences.

Friday, March 23rd, 2018

14: The Girl in the Tower

Rogers works to prove Tilly's innocence in the case of the Blind Baker's death, while Ivy attempts to make amends with Anastasia, and Samdi makes a revealing confession to Roni. Meanwhile, in a faraway realm, Alice forms an unbreakable bond.

Friday, March 30th, 2018

15: Sisterhood

When the Candy Killer attacks, Ivy will have to risk what remains of her family, while Jacinda and Henry grow closer and Roni questions her relationship with Samdi. Meanwhile, Drizella faces an unthinkable challenge in her attempt to join the Witch's Coven.

Friday, April 6th, 2018

16: Breadcrumbs

Henry grapples with an important decision when a job prospect in New York threatens to take him away from Jacinda and Lucy, but a revelation in the case of The Candy Killer could make it even harder to leave Hyperion Heights. Meanwhile, Margot confides in Tilly, and in a flashback, Hook helps Henry find a way to prove himself to Ella.

Friday, April 13th, 2018

17: Chosen

Kelly comes face-to-face with The Candy Killer after someone she loves is taken hostage. Meanwhile, Samdi uses Drew to execute a deadly plan. In a flashback, Zelena learns a harsh lesson after an encounter with Hansel and Gretel goes awry.

Friday, April 20th, 2018

18: The Guardian

Following Nick's death, Weaver discovers the Dark One Dagger has been taken and sets out to get it back, even if it means betraying Roni's trust. Meanwhile, Margot takes Tilly on a date, but their time together takes an unexpected twist. In a flashback, Rumple, desperate to be reunited with Belle, pays Alice a visit.

Friday, April 27th, 2018

19: Flower Child

Tilly and Rogers find themselves in danger after an encounter with Eloise, forcing Tilly to make a life-altering decision when Rogers' life is threatened. Meanwhile, Henry and Jacinda's relationship takes a step forward, but despite Lucy's efforts, their union doesn't provide the answers she's seeking. In a flashback, young Gothel seeks revenge after her home is destroyed.

Friday, May 4th, 2018

20: Is This Henry Mills?

Roni enlists Lucy's help to wake Henry, but things don't go as planned. Meanwhile, Rogers and Weaver go to Margot in hopes of getting through to Tilly. In a flashback, Young Henry struggles to decide what path to follow until a mysterious phone call helps put him on track.

Friday, May 11th, 2018

21: Homecoming

As the residents of Hyperion Heights celebrate the breaking of the curse, Henry is visited by Wish Rumple, who's hatched an evil plan to use Ella and Lucy to keep Weaver from destroying the Dark One powers. In order to stop him, Henry, Roni, Weaver and Rogers must travel to the Wish Realm, home to versions of some of our most beloved and fearsome characters. In a flashback, a discouraged Young Henry is visited by Wish Rumple and offered a deal that could have tragic consequences.

Friday, May 18th, 2018

22: Leaving Storybrooke

Wish Rumple's evil plan is revealed and Regina realizes the only hope to stop him is by turning Wish Henry from his path for vengeance. Meanwhile, Tilly and Margot try to get help in Storybrooke. With his hope of ever being reunited with Belle fading, Weaver struggles to find a way to defeat his evil alter ego; and when Rogers' life is threatened, he is faced with the ultimate sacrifice. Series Finale.