update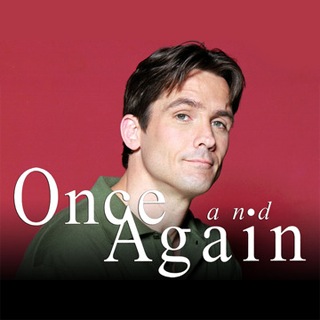 Season 1
Tuesday, September 21st, 1999

1: Pilot

Lily Manning, separated from her husband, and Rick Sammler, divorced for 3 years, meet by chance when her daughter, Grace, injures her ankle in a soccer game. They go out on a date, and are instantly attracted to each other.

Tuesday, September 28th, 1999

2: Let's Spend The Night Together

Rick and Lily ponder taking their relationship to the next level.

Tuesday, October 5th, 1999

3: The Scarlet Letter Jacket

Rick and Lily's families gather at the school carnival. Lily and Karen, who don't know of each other at this point, are paired to work together in a booth there.

Tuesday, October 12th, 1999

4: Liars and Other Strangers

After meeting Rick, Judy expresses to Lily her misgivings about Lily's blossoming relationship with him.

Tuesday, October 19th, 1999

5: There Be Dragons

Rick introduces Lily to his kids under awkward circumstances.

Tuesday, October 26th, 1999

6: A Dream Deferred

Lily faces the reality of being on her own and Judy begins to pull away from her Lily. This happens after Rick offers to remodel the bookstore and Judy feels like the ""odd man out"" because Lily and Rick's relationship, she feels, leaves her little time to spend with Lily.

Tuesday, November 2nd, 1999

7: The Ex-Files

Being divorced means Karen and Rick must both go to Eli's weekend basketball tournament, creating some awkward moments for them.

Tuesday, November 9th, 1999

8: The Past is Prologue

Lily and Rick deal with the ghosts of their failed marriages. Rick's becoming consumed with a project at work triggers Lily's memories of Jake doing the same thing in their marriage, causing its downfall. Meanwhile, Eli's frustration with his schoolwork reaches new depths.

Tuesday, November 16th, 1999

9: Outside Hearts

While Lily is at a convention, Judy allows Grace (and Rick and Karen allow Eli), to go to a party that ends up with bad consequences.

Tuesday, November 23rd, 1999

10: Thanksgiving

Lily's father decides to invite Jake to Thanksgiving at Lily's house against her wishes. Her father has difficulty in deciding whose side of the divorce to support.

Tuesday, December 7th, 1999

11: Where There's Smoke

Jake gets into trouble with his business. A small fire at Lily's house causes a lot of worry. Karen struggles with Eli's moving into the basement.

Tuesday, December 21st, 1999

12: The Gingerbread House

Lily tells Jake she wants a divorce, and tells Rick about her one-night stand with Jake. Rick can't forgive her, putting their future in jeopardy.

Monday, January 24th, 2000

13: Mediation

Jake and Lily begin mediating their divorce, and the future of the house hangs in the balance. Meanwhile, Rick struggles with a demanding client, complicating his partnership with David. At Jennifer's insistence, Grace fills in as an English tutor for Eli, and the two discuss Lily and Rick's recent breakup. Rick arrives at a decision regarding his future with Lily.

Monday, January 31st, 2000

14: Sneaky Feelings

Eli feels tempted to cheat on Jennifer. Karen feels attracted to a younger co-worker.

Monday, February 7th, 2000

15: The Mystery Dance

Rick and Lily begin to mend their relationship. Judy meets a man who might fulfill her dreams.

Monday, February 14th, 2000

16: Daddy's Girl

Lily hires a divorce attorney. The last straw is after Jake reneges on his promise not to max out their credit card. She finds this out after it's rejected at a store. Grace meets a boy who seems to think like her.

Monday, March 6th, 2000

17: Unfinished Business

Lily and her family cope with a life-altering accident.

Monday, March 13th, 2000

18: Strangers and Brothers

Aaron proves to be a source of comfort and renewal for the Manning family; Lily gains ground in the divorce proceedings.

Monday, April 3rd, 2000

19: Cat-In-Hat

Karen pushes herself far beyond her comfort zone when her involvement with Leo becomes more serious. Eli plays his parents against each other in order to get into a bar to see his friends' band play. He gets in trouble when he sees his mother, and she sees him, there. Rick finds out that Karen said no and Eli didn't tell him that, getting Eli in trouble with Rick as well.

Monday, April 10th, 2000

20: My Brilliant Career

Lily's new job helps her put her priorities in order. While talking to Grace, Tiffany lets it slip that her relationship with Jake started BEFORE Lily and Jake split up, possibly altering her relationship with her father forever.

Monday, April 17th, 2000

21: Letting Go

When Judy's continuing affair with Sam is discovered, she takes steps to prevent any more pain from entering her life. Lily realizes just how much she's taken Rick for granted when he's sick in the hospital. Grace continues to have difficulty with accepting her father's past infidelity.

Thursday, April 27th, 2000

22: A Door, About to Open

Lily says that the kids in the two families should meet. So they schedule a night for that. Zoe is concerned about the environment. Grace again has conflicting feelings about Eli. Jennifer reveals to Grace that Cassidy is cheating on Eli. Grace is hesitant about telling Eli this information. Two of Cassidy's friends, Rachel and Lisa, warn Grace not to tell Eli what's going on (or else!). Naomi starts a book group and invites Karen, instead of Lily to be in the group because she feels that she and Lily have been drifting apart. Miles lets it be known to Rick that he doesn't want David involved on his project. Work pressures threaten to unravel Lily's plans for the meeting and they leave Rick on edge. Judy and Karen have a heart-to-heart in the bookstore about their two families. Eli finds out for himself that Cassidy's been cheating on him. Pressure from Miles forces Rick to cancel the dinner. A passage from the book the group is reading makes everything clear to Lily and Rick and Karen
Season 2
Tuesday, October 24th, 2000

1: Wake Up, Little Susie

Lily and Rick try to blend their families together, but it doesn't go smoothly. Jesse has trouble adjusting to high school.

Tuesday, October 31st, 2000

2: Booklovers

Judy turns the bookstore into a ""book club for singles."" This attracts an interesting clientele, including Jake (who's tiring of his girlfriend Tiffany) and Lily's boss Christie. Judy isn't sure of her attraction to the handyman who's fixing up the store.

Tuesday, November 14th, 2000

3: I Can't Stand Up For Falling Down

Parental pressure bears down on Eli to get his act together for college. However, Eli wants to form a music group.

Tuesday, November 21st, 2000

4: Feast or Famine

It's Thanksgiving and that means both the Sammler's and Manning's get together for dinner, whether they want to be there or not. It turns out that the two mothers get along quite well. It's Rick and his mom that have issues. She questions whether Rick knows that his children aren't doing as well as he would like to think. Barbara sees her son Aaron for the first time since Phil's funeral.

Tuesday, November 28th, 2000

5: Ozymandias 2.0

Changes in the design of Miles' building that Rick's firm are designing means a dinner meeting for Rick - and a reluctant Lily -- with Miles and important clients. When Lily puts her two cents worth in at the dinner, it makes for an awkward evening for Rick.

Tuesday, December 5th, 2000

6: Food for Thought

Jesse is taken to a psychiatrist to find out why she isn't eating. Karen's firm is hired to oppose the building of Miles' building -- the one Rick is designing.

Tuesday, December 19th, 2000

7: Learner's Permit

Grace gets her learner's permit. She has a crush on Pace, a boy from her driver's education class, who seems oblivious to her feelings. So she goes out with Paces' annoying friend, Spencer, in an attempt to maybe make Pace jealous enough and have him ask her out. The date is a disaster. Tiffany breaks up with Jake when it becomes clear to her that their relationship wasn't going to go beyond the physical attraction.

Sunday, January 7th, 2001

12: Suspicion

Jesse doesn't want to go to a dance by herself, which frustrates Karen because they bought a dress for it. Christie and Graham continue to clash at work. Karen's worried that her relationship with Leo isn't building towards something. Lily is uncomfortable with Graham's flirting and when she goes to establish that their relationship is purely a working one, he confesses his feelings for her. Rick interrupts him before anything else can happen. When she tells Christie, Christie basically tells her it's no big deal. Later, Graham kisses Lily unexpectedly. When Leo shows up late for a museum trip with Jesse, Karen is really upset with Leo because she knows that Leo means a lot to Jesse. She finally decides to break up with him. Lily angrily confronts Graham about it, with Christie present.

Wednesday, January 10th, 2001

8: Life Out Of Balance

Lily thinks she might be pregnant, and the reaction she gets from Rick wasn't what she was hoping for. She begins to think that he's not who she thought he was. Grace has an accident in Rick's vehicle after being distracted spotting Carla and Eli together. So Grace starts to rethink her opinion of Carla. The episode ends with Rick and Lily making up, and Eli and Carla in the back seat of a car...

Wednesday, January 17th, 2001

9: Scribbling Rivalry

Layoffs at her workplace make Lily even uneasier there. But the new management consultant reverses those firings, putting Christie on edge and making Lily look foolish for speaking up at a staff meeting. Christie fires Lily for meeting with Graham behind her back. Judy accuses Lily of taking her BookLovers idea and using it for the magazine at work. Zoe feels abandoned because Grace doesn't want to baby-sit and stay home all of the time. In the end, the investors liked Graham's presentation, and Grace and Zoe (and Lily and Judy) make peace with each other.

Wednesday, January 24th, 2001

10: Love's Laborers' Lost

Judy finds herself drawn between two men: the intellectually stimulating Paul, and the physically stimulating Will. Eli grows tired of Carla always wanting to get into trouble.

Wednesday, January 31st, 2001

11: Thieves Like Us

Jessie's glitter is missing, and Grace and Carla are the prime suspects. Rick discovers some unsettling news about both sides of his project with Miles. Evidence is discovered concerning Jessie's progress in therapy.

Wednesday, February 14th, 2001

13: Edifice Wrecked

Rick and David are served with a notice to get an injunction to stop the Atlantor project - and the hearing is on Valentine's Day. Grace is troubled by the fact that a building that is helping those who need help is being torn down to build Miles' (and therefore Rick's) project. David is frustrated that no one but him thinks that they have a serious problem with the project and the injunction to stop its construction. Rick sees Grace protesting and they have an argument. David quits the firm because of his opposition to the project. The court's decision makes no one happy, with the possible exception on Miles. Rick proposes to Lily, but she feels it's not the right time.

Wednesday, March 7th, 2001

14: The Other End of the Telescope

Tensions between Benny (a busboy) and Giancarlo (the chef) at Jake's restaurant boil over. Jake separates the two and tells Benny to go home. He returns with a gun to confront Giancarlo. But he isn't there and can't be reached, so Benny holds everybody hostage. Over the course of the night, Tiffany hands Jake some surprising news, Grace and Spencer (who's there for his grandma's 75th birthday) become closer, and Lily realizes her feelings for Rick and accepts his proposal. At the restaurant, at the end of the night, Benny lets everyone go... and then puts the gun to his head...

Wednesday, March 14th, 2001

15: Standing Room Only

Rick and Lily celebrate their engagement. Tiffany reveals to Grace that she's pregnant, but Grace pretty much had that figured out when she heard Tiffany throwing up in the bathroom. Lily and Rick tell their kids about the engagement, and Rick and his kids moving into Lily's house. Lily finds out Tiffany is pregnant. When Rick tells Karen about his engagement and move, she seems less than thrilled. When the rooming arrangements are discussed, not everyone is happy with the decisions. Disagreements about where to put things come up also. Rick and Jake put a hole in the wall for a possible bay window, Lily gets upset at Rick for ""making all of the decisions,"" assuming she'll just go along with them. A family meeting at the end of the episode resolves a few issues.

Wednesday, March 21st, 2001

16: Aaron's Gettin' Better

Aaron returns for an extended stay and impresses everyone with his improvement. Grace and Spencer go back to the restaurant to write about their experience there, but Spencer gets nervous (because he was scared then) and goes home. The voices that have haunted Aaron for so long return at dinner and he freaks out. Shelley returns and says that despite the dinner outburst, he is getting better.

Wednesday, March 28th, 2001

17: Forgive Us Our Trespasses

Will returns to repair ice damage to Lily's house, making for awkward moments for Judy. Judy runs into Paul (the guy who went off on her when she broke it off with him), creating more awkwardness for Judy. Lily grows agitated with Graham's constant flirting with the office women. Judy tells Karen that she thinks that Paul is the one calling her late at night. When Jake finds out that part of the repair might include a workspace for Rick in the attic, he says that he won't pay for the repairs. Judy hears noises outside her store and calls Jake. Jake confronts Paul and tells him to stay away from Judy and assaults him in the restaurant's kitchen. Lily angrily tells Graham that he has a real problem when dealing with women. Lily was going to give Tiffany Grace and Zoe's old baby clothes, but decides to save them for Judy's (future?) kids. Will reveals to Judy that it was he who was doing the calling and the noises. He angrily tells her she was wrong to dump him, among other things, which

Wednesday, April 4th, 2001

18: Best of Enemies

Lily and Rick begin their wedding plans and want Judy to help, but Judy seems hesitant. Jesse faints and falls in the girls' locker room. Grace learns of it and voices her concern to Judy. Judy tells Karen, who tells Jesse, and argument ensues. Dr. Rosenfeld tells Rick and Karen to put restrictions on Jesse's activities until she eats what Rick and Karen ask her to. Jesse, of course, doesn't like this either. Judy reveals to Jesse that she was bulimic when she was younger. Judy finally blurts out that she doesn't trust Rick enough to watch Lily get married to him. Karen makes the decision not to let Jesse go on the ski trip with her classmates. This makes Jesse even more upset. Judy and Rick settle, somewhat, their differences. Dr. Rosenfeld makes Karen realize that she can't control every possible aspect of her and Jesse's life. Lily and Judy make up, and Karen lets go enough to allow Jesse to go on the ski trip.

Wednesday, April 11th, 2001

19: Armageddon (1)

Karen finds out that a grand jury is being impaneled to investigate the Atlantor project. The District Attorney wants Karen to help them, but she is reluctant. She acts nervously around Rick and refuses to discuss the investigation with him. Rick is subpoenaed to appear before the grand jury investigation of Atlantor. Allegations of bribery and arrests are floated about. Lily forces Christie not to print an unsubstantiated story concerning the grand jury. Rick fills his kids in on the situation. He finally talks to Miles, but Miles doesn't give him any assurances or definite answers. However, he does reveal that he has cancer, and it's advancing throughout his body rapidly, so he might not be around if the case goes to trial. Rick undergoes five hours of questioning by the grand jury. The episode ends with the Cook County sheriff arriving with a search warrant to search Rick's apartment...

Wednesday, April 18th, 2001

20: Won't Someone Please Help George Bailey Tonight (2)

Miles gets indicted and work on the Atlantor project is indefinitely suspended. Rick is invited to appear on a local talk show to tell his side of the story. But instead, he gets ambushed by the host on the air and leaves in the middle of the interview. The DA working on the case does everything but say that he is interested in Karen. They steal a ""moment"" at an awards dinner they both attended. After drinking a lot a a bar with co-workers, Rick comes home and get into an argument with Lily. Rick goes to Miles' suite and angrily confronts an obviously dying Miles. Rick rambles on to Lily about why she shouldn't marry him, but Lily tells him that she does want to marry him - faults and all.

Wednesday, April 25th, 2001

21: Moving On

Rick and his kids start to move their stuff to Lily's and Lily gets a call to sign the divorce papers. Carla tells Eli that she's not going back home because she's convinced that her parents hate her. So Eli asks Grace to ask Lily about staying at Lily's house. Eli gets his reply from the University of Illinois about admittance, and it's not good. Lily's hesitant about Carla staying with them. Eil tells his dad about the letter, at the dinner table, and neither one of them is happy now. Carla is worried that her plans to travel in Europe in the summer might not happen. Lily discovers medicine missing from her cabinet. Suspecting Carla, she goes to Carla's bag and finds them. Carla confesses to Rick about the pills. Lily goes to visit with Carla's stepmother and finds out some reasons for her problems. Carla tells Eli, in the middle of school, that she is leaving town immediately for Portland, Oregon. Eli says he wants to go with her. They plan to meet at the bus station that night. Ric

Wednesday, May 2nd, 2001

22: The Second Time Around

As the wedding approaches, hardly anything is finalized. Lily's father appears to her in her dreams. He asks her to ask Jake ""what's been lost"". Grace gets a letter from Carla, who's living with her brother, saying that she misses Grace, but not Eli. Grace lies to Eli and says Carla does miss him. Rick finds out that he's really low on cash and his attorney asks about scaling back the wedding plans. ""What's been lost"" is Jake's restaurant. He tells Lily this when she goes to pick up the cocktail napkins. Judy finds out details about Will's past through Tiffany, like that he has a daughter he gave up for adoption. Disagreements about who's staying where and who's paying for what prompt Lily and Rick to call off the wedding. Eli finds Carla's letter. Jesse calls Karen to tell her that the wedding is back on, and Karen sheds a tear. Jesse knew that her mother was secretly hoping that Rick wouldn't go through with the wedding. Lily's mother surprises everyone by showing up. Lily sees her a
Season 3
Friday, September 28th, 2001

1: Busted

As the two families merge into one house, disagreements over Jesse and Zoe's room decorations dominate the breakfast discussion. Lily's employer, Pages Alive, shuts down, so she's out of a job. Eli's busted for marijuana possession following a car accident. The officer finds Coop's marijuana in the car. This renews Karen's demands that Eli get a job and give up music. Lily, however, has a different opinion. Karen also talks with Rick about Eli living with her for a while. Predictably, Rick gets caught in the middle. Rick finally stands up to Karen and says that Eli will be okay. In the end, Eli ignores his mother's wishes and gets a job in a recording studio and continues to live with Rick and Lily.

Friday, October 5th, 2001

2: The Awful Truth

Grace doesn't know what to make of her new teacher. Judy asks Lily to work at her planned bookstore/cafe. Lily also interviews at a radio station. Karen brings up the idea of hiring Jake to work on the bookstore/cafe. Lily isn't sure about that idea or where she wants to work. She gets hired at the radio station, so she has a decision to make. Jessie becomes increasingly annoyed by Grace and Eli's behavior when they're around each other. Judy and Lily argue about working together. Judy and Jake resolve the dispute they had the day before and Jake agrees to work on the bookstore/cafe. Will tells Judy that he found his daughter in Florida and that he's moving there to get to know her again. Eli becomes the subject of Grace's journal entries. Judy finally realizes that she has to do the bookstore/cafe without Lily.

Friday, October 12th, 2001

3: Kind of Blue

Sam returns to town, further complicating the lives of Judy, Lily, and Rick. Sam wants to hire Rick to be the architect for a project he has. Judy, however, wants to hire Rick to redo her bookstore. Colin is agitated over Sam's inability to produce any sketches. Jake grows increasingly worried with the impending arrival of his and Tiffany's baby. Fearing he's having an anxiety attack, Judy tells him to go see her doctor. Colin gives Rick an ultimatum: Sam better produce some sketches, or else Rick and Sam will be fired. So Rick lets Sam know how serious the situation is. Jake's test results are clean and Sam comes through. Sam and Judy agree that now isn't the right time for them to be together.

Friday, October 19th, 2001

4: Acting Out

Jessie and Grace both audition for the same role in a school production of ""As You Like It."" Mr. Dimitri throws them a curve when he announces that he is planning a musical version of the play. Judy and Sam Blue spend the night together and Lily suspects there is something going on. Judy would like a real commitment from Sam, but he's not quite ready yet. Grace tells Mr. Dimitri that Jessie can't handle the stress of the play because of her eating disorder and eventually lands the lead role.

Friday, November 2nd, 2001

5: Destiny Turns On The Radio

A boy in the play school play asks Jesse out. Grace is less than happy with the news, because she thought that the boy was flirting with her during rehearsal. Karen is upset that Rick didn't left her out of the loop on this. Les takes over a talk show after the host leaves following an argument between the two. He asks for Lily's opinion on a call (while on the air), which leads to her taking over the show that night, and a once-a-week gig after that. Rick and Lily argue about her discussing Jesse's ""date"" when it hasn't been decided if he'll let her go. Grace thinks about quitting the play (over her sorta-feelings for Tad and the whole Tad-Jesse thing), but that's not what she tells Mr. Dmitri. He convinces her to stay. Grace is irate that Lily offered to loan Jesse Lily's pearl necklace when she wouldn't let Grace borrow it earlier. Grace is starting to think that Lily likes her stepdaughter Jesse more than her. Karen accuses Lily of using Jesse's personal life for radio ""mat

Friday, November 9th, 2001

6: Jake and the Women

The women (and Grace and Zoe) want to hold a baby shower for Tiffany. This doesn't excite Jake. He doesn't want Grace - and especially Zoe - to have expectations about him and Tiffany. So Jake discourages the idea of having Zoe at the shower. So she calls Lily to cancel the shower, which upsets Zoe. Jake tells Tiffany that she shouldn't go home to have the baby just because of him and Zoe. Lily convinces Tiffany to have the baby in Chicago and to have the shower also. Jake wants Lily to butt out of ""his business"", but because the kids are involved, he relents. Judy goes to her doctor to see how many ""baby years"" she has left. She even tells Lily that she's considering in-vitro fertilization. Zoe is upset over Jake's seeming indifference about his upcoming baby. Jake goes ballistic in front of all the women and kids when he and Zoe get home and the ladies discover that he didn't get a gift. Lily reassures Jake that he is still a good father despite his outburst. Jake does g

Friday, November 23rd, 2001

7: Chaos Theory

Lily and Karen both have unrealistic expectations for Thanksgiving celebrations. So naturally, nothing goes as planned. The lighting board at the theater goes out, so rehearsal is postponed. Lily does all the cooking herself after the kids are all busy. The pipes underneath the sink rust out, so that messes things up further. Judy doesn't want to be at dinner if Sam is coming (via Rick's invitation). Disagreement over building plans leads to Rick and Sam working on Thanksgiving, which upsets Lily even more. Karen is depressed about not having anyone to celebrate Thanksgiving with. She cancels her dinner plans with friends and stays at home in her nightgown all day. In a moment of reflection, she wonders if she's ever been happy, or just making sure everyone else is happy. The theater janitor kicks them out, so the play rehearsal is moved to Lily's house. She even fills in for one of the students. Jesse ends up walking home from the theater. Not realizing his mom was still ho

Friday, November 30th, 2001

8: The Sex Show

Grace finds an ""adult magazine"" in their home recycling bin. This leads to a whole ""will you talk to Eli about this?"" talk coming from Lily to Rick. Rick is amazed at Sam's continued inability to be with only one woman at a time. Judy and Sam have yet another awkward conversation, this time at a newsstand. Judy later confesses to Sam while having lunch that she can't kiss him because she wouldn't stop once she started. Lily worries that Rick isn't as interested in her now that they're married. Rick confides to Sam that he thinks the same thing about Lily. Karen and Judy go out to a bar/club. Karen isn't sure she wants to be there in the first place. She meets a man there, and feels guilty when she ends up spending the night at his place. Tad makes Jesse uncomfortable at his party. Lily tells Rick that she doesn't necessarily WANT sex, but rather just to BE with him and not have his mind a million miles away. Judy and Sam have their usual ""we can't be together but we have to

Friday, December 7th, 2001

9: Tough Love

When Eli loses his job and Grace's teacher questions her acting, they both learn the hard way that real self-confidence can be one of life's toughest accomplishments. Both learn that tough love can be a powerful motivator.

Friday, December 14th, 2001

10: Pictures

Amid complete chaos, a surprise Christmas Eve delivery of Tiffany and Jake's baby unites the Manning and Sammler families like never before. Meanwhile, Judy's first encounter with Sam's eleven-year-old son doesn't go very smoothly.

Friday, January 4th, 2002

11: Taking Sides

Flashbacks in the series' interview style recall a telling incident in the lives of Rick, Karen, Sam Blue's estranged wife Jeannine, and Sam himself, who rues another dalliance. Also, when Sam and Judy's relationship becomes the talk of the whole family, Sam finally realizes he wants Judy to be more than just a friend. Meanwhile Karen's loneliness and discomfort is compounded when Jessie cancels plans with her mom to stay at Lily's house.

Friday, January 11th, 2002

12: Gardenia

A tragic accident shakes Karen from her deep depression and sets her up for the toughest battle of her life. This makes Eli and Jessie learn the hard way that their parents are more fragile than they'd thought.

Monday, March 4th, 2002

13: Falling in Place

Jessie's anxiety and guilt about her mom's slow recovery causes tension with every member of the family, especially Lily. Meanwhile, Eli is in denial about the seriousness of his mother's condition.

Monday, March 11th, 2002

14: The Gay-Straight Alliance

Grace pursues her teacher and Jessie develops an attraction for her friend Katie.

Monday, March 18th, 2002

15: One Step (Parent) Backward

Sam places his dream of committing to Judy and having a family squarely on the shoulders of his ten-year-old son. Meanwhile, Jake finally realizes his feelings for Tiffany and his new baby daughter.

Monday, March 25th, 2002

16: Aaron's List of Dreams

When Lily's brother Aaron expresses a desire to move out on his own with a young woman who is also mentally disabled, she finds it emotionally impossible to let him go.

Monday, April 1st, 2002

17: Experience Is the Teacher

The prospect that Grace may be romantically involved with her creative-writing teacher troubles Lily, infuriates Jake, and imperils the career of the instructor.

Monday, April 8th, 2002

18: Losing You

Just when Lily thinks life can't get any more complicated, her mother begins to show early signs of Alzheimer's disease.

Monday, April 15th, 2002

19: Chance of a Lifetime

Rick and Lily face more life-altering decisions when he is offered a major architectural position in Australia and she is offered a chance to take her Chicago-based radio show into national syndication. The Series Finale Episode concludes with this show's traditionaly black and white breaking of the fourth wall but this time, its the actors and not the characters as they speak about the realtionships formed amid the cast and what the show has meant to them.