update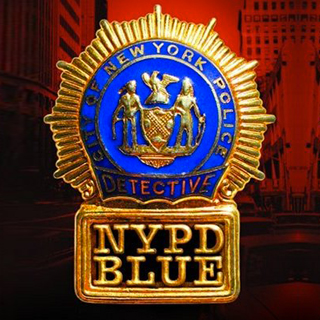 Season 0
not specified

3: The Making of Season 1

not specified

4: Love on NYPD Blue

not specified

5: Cast Blotter

not specified

6: Season 2: A Season Of Change

not specified

7: Wedding Bell Blues

not specified

8: The Music Of Mike Post

not specified

9: Life In The 15th Precinct

not specified

10: Father And Son

not specified

11: Women Of NYPD Blue

not specified

12: Through the Lens: The Look of Blue

Documents the cinematrophy and asthetics of the show.

not specified

13: In With the New

Describes the changes in the show.

Tuesday, September 24th, 2002

1: Inside NYPD Blue: A Decade on the Job

Joe Mantegna, goes behind the scenes with writers, producers, cast and crew for an exclusive look at their personal evolution and that of the show.

Tuesday, March 1st, 2005

2: A Final Tribute
Season 1
Tuesday, September 21st, 1993

1: Pilot

Sipowicz's continual harassment of Giardella winds up getting him in trouble. Fancy tells Kelly it may be time for a new partner. Sipowicz is brought up before IAB. Laura wants to process their divorce and the neighbor in apartment 4B, where a mugging has recently happened, is doing the paperwork. Sipowicz gets drunk and meets his lady friend and is shot by Giardella in the process. Kelly begins to apply pressure on the local Mafia to try to get them to give Giardella up. Janice and John begin to have a relationship. "4B" is mugged in the laundry room. Marino wants Janice to kill Kelly.

Tuesday, September 28th, 1993

2: 4B or Not 4B

Lastarza of the Organized Crime Unit tells Fancy & Kelly that they better stop applying pressure on the mob. Sipowicz regains consciousness but has no memory of the shooting. Laura and John become officially separated. "4B" begins to do his laundry every night with his gun in hopes of catching the attacker. Laura decides to join a private law firm. Angelo Marino puts pressure on Janice to kill Kelly; however, she kills him and his driver instead. Sipowicz returns to "active" desk duty and Lois turns up and helps to nail Giardella. Alfonse offers to give up all sorts of proof that will put him on easy street. A father takes a judge hostage, when he feels justice wasn't done for his dead son, Kelly talks him out of it. John and Janice talk about their relationship and Angelo Marino's death. "4B" shoots his mugger.

Tuesday, October 5th, 1993

3: Brown Appetit

Janice's father comes to visit and warn her about his pending corruption indictment. Sipowicz makes some appearances at the hotel where Giardella is being held. Kelly and Martinez are assigned a case involving the robbery and brutal murder of a woman. 4B comes to the precinct in search of his gun. Fancy and Sipowicz meet man to man and air their differences. Kelly begins moonlighting as a security guard for a wealthy woman who's married to an abusive husband. Sipowicz is put back on the job and Janice's father takes the easy way out.

Tuesday, October 12th, 1993

4: True Confessions

Kelly quits his security job and warns the abusive husband to watch out. A man is arrested for a robbery and double-homicide when Det. Walker is convinced he is guilty, though Sipowicz feels differently. Laura quits her job and plans to move into a position with the District Attorney's office, prosecuting narcotics. Kelly winds up at the scene of the abusive husband's murder. "4B" has Kelly come and appear before the tenant's readiness group, later the edgy "4B" is shot on a subway platform trying to save an elderly woman.

Tuesday, October 19th, 1993

5: Emission Accomplished

James goes to visit his brother but finds the super at the building is a cop who is on the take and slowly forcing tenants out. Det. Stillwell's pranks become a nuisance for everyone. Martinez's brother's building is the scene of an "accidental" death that convinces him the cop is bad. James' father comes down on him for not keeping an eye on his brother. John contacts an old friend who's in IAB about Martinez's theories, but to protect Martinez from IAB, John takes a tape recorder in and gets Hanlon to talk. Laura's new job as an ADA takes a twist as she is assigned a case that involves Giardella.

Tuesday, October 26th, 1993

6: Personal Foul

A minor skirmish on the basketball court leaves one of Kelly's friends dead and the other in jail for murder. Laura feels as though she's being dangled in front of Giardella. John's buddy has trouble dealing with being locked up and makes the whole situation worse. Sipowicz is convinced that a man knows more about his wife's death than he is letting on so he stirs him up. Janice warns Kelly and saves his life during a drug raid and the event seems to bring them back together.

Tuesday, November 2nd, 1993

7: NYPD Lou

A man thinks he is a werewolf and demands to be locked into a cell before he kills someone. Sipowicz discovers that his estranged son's future wife has been sleeping around. A homeless man is suspected in the death of a nine-year-old. Giardella is killed before he can testify and Laura is the only witness to the crime.

Tuesday, November 16th, 1993

8: Tempest in a C-Cup

Kelly suspects a man of murder but tries to get him to confess to the robbery of four taxicabs, so later they can link him to the murder. Sipowicz arrests a topless dancer for prostitution and she offers to help him get at the owner of the bar who is laundering money for the mob. Laura's partner has questionable ethics and she tries to protect her professional reputation. The squad room gets a new detective's administrative aide, named Miss Abandando. Sipowicz goes on a date with the ADA who he once called a "pissy little bitch."

Tuesday, November 30th, 1993

9: Ice Follies

Janice is asked by the mob to start doing favors for them again or they will expose her past activities. James' father wants to kill the pusher who's responsible for his son's overdose. Medavoy celebrates his 40th birthday and later goes ice-skating with Donna.

Tuesday, December 7th, 1993

10: Oscar, Meyer, Weiner

The detectives investigate the brutal murder of an upper class family. Lastarza orders Janice to cooperate with the mob though it results in the death of the person whose plates she ran through the computer. Kelly deals with his relationship with Janice as she tries to keep him out of her current situation. Sipowicz takes the statement of a gay writer whose Academy Award was stolen.

Tuesday, December 14th, 1993

11: From Hare to Eternity

Borough Commander Haverill starts to come down on Fancy. Kelly and Sipowicz investigate the kidnapping of a doctor's daughter. A woman claims to have no knowledge of the robbery the man they were riding with committed in North Carolina. Janice must pass some more information to the mob, but wonders how she'll ever get out of this situation. Sipowicz threatens to reveal some incriminating evidence about Haverill to get him to lay off Fancy, he later plays Santa Claus to underprivileged children. Kelly stops to visit his mother in her rest home. Martinez receives his new badge, making him a detective.

Tuesday, January 4th, 1994

12: Up on the Roof

Martinez works his first case, which involves a fake ATM. A foster child that Fancy and his wife had been caring for is ordered back into the custody of his real mother who's just been released from a detox program. Sipowicz and Kelly investigate a mob shooting that turns up the notebook that Marino kept Janice's name in. Later the triggerman who nailed Giardella, and that Laura can identify, is trapped on a roof with a hostage.

Tuesday, January 11th, 1994

13: Abandando Abandoned

Medavoy leaves his wife and tells Donna about his feelings for her, which it turns out are mutual. An academy classmate of Kelly's joins the squad; then Sipowicz and Kelly investigate the death of her husband, whom was an ex-cop trying to stop a robbery on her first day at the 15th precinct. An alcoholic woman keeps lodging complaints with Kelly against her husband that she never follows through with, later she confesses to killing him.

Tuesday, January 18th, 1994

14: Jumpin' Jack Fleishman

Medavoy and Martinez work a strangulation murder case that appears to be the work of a cross-dresser. Andy has a bad tooth, hates needles, and tries to prevent a dentist from jumping off a 28th floor ledge; he fails. LaSalle's first case involves a woman who was raped and she, John, Andy, Janice and Licalsi's hot-headed new partner try to catch the most probable suspect; however the hot-head blows the bust. Lois tries to reconcile her relationship with Andy.

Tuesday, February 8th, 1994

15: Steroid Roy

Sylvia still has trouble-getting Andy to get their relationship going. One of Det. Roberts' snitches comes to the precinct and causes trouble for him, especially when she later turns up dead. Laura appeals to John to re-examine the alleged murder of the abusive man by his wife; Martinez and Medavoy take on the chore when Robert's snitch is found dead. Roy is sent to take a drug test that he fails, is fired and vows to not let it die. Sylvia makes it into Andy's apartment.

Tuesday, February 15th, 1994

16: A Sudden Fish

Medavoy suffers a stress-related anxiety attack after making into the station. Sipowicz looks into the robbery of a Vietnam veteran, who's confined to a wheelchair. Andy rejects a gift from Sylvia. John starts moonlighting as a bodyguard for his rich friend's girlfriend, but he catches her in the act of being unfaithful. When he confronts her, she tells him that she's being blackmailed, so Kelly meets the blackmailer and advises him not to do it again. Medavoy doesn't want to tell his wife about his problem, which displeases Donna, and he thinks he still may want a divorce. The wheelchair-bound veteran takes his mugger's hostage. Laura invites John out to dinner and tells him about her serious relationship. John is best man at an impromptu wedding.

Tuesday, March 1st, 1994

17: Black Men Can Jump

LaSalle has a chance to move out of the precinct and into a more regular routine of detective work. A thirteen-year-old boy is shot. Sipowicz suspects a private investigator of bilking a father, for the past six months, in a scheme to find the man's daughter. Andy's also was looking for her for the past 2 1/2 years. The father of the murdered boy apprehends the killer, after he discovers the killer (whose injured LaSalle) has escaped from the precinct.

Tuesday, March 22nd, 1994

18: Zeppo Marks Brothers

Roberts meets with Kelly in search of getting some bodyguard work. A woman whose boyfriend was a material witness is afraid to identify the hit man because she's afraid she'll be next. Laura feels as though she's being stalked and while checking it out John gets to meet her new boyfriend. The hit man is identified, wired and sent to Riker's to get incriminating evidence against the brothers who hired him. While listening in, John hears that Laura was also an intended target. None of the detectives are too excited when Haverill sends them down to Times Square for uniform detail at a parade.

Tuesday, March 29th, 1994

19: Serge the Concierge

Robin's husband dies, later she is angry when her husband's will seems to stipulate that Kelly should resume his duties as her bodyguard. Sipowicz must clear his son of a drug pushing charge. The detectives check a garbage dump for a female body but turn up a male. Looking into the male body's murder, Kelly suspects a concierge and the hotelier of conspiring to murder the hotelier's husband.

Tuesday, May 3rd, 1994

20: Good Time Charlie

Janice gets promoted and will be working with the other detectives until she can be transferred to the re-organizing intelligence division. Kelly suspects that his friend is being framed for the murder of his mistress, even after his behavior in the squad room. Arthur's wife lets him know she is pregnant again; he is less than enthusiastic considering the complications of her previous pregnancy. Andy takes a sip of a drink at a birthday party for Sylvia's father and later he has more and then he throws her out of his apartment.

Tuesday, May 10th, 1994

21: Guns 'n Rosaries

Medavoy tells Donna that he's caught his wife in the act of being unfaithful, so he is moving out. Racial hostilities flare up after Martinez shoots a belligerent black motorist who draws a gun on Medavoy, but the gun is missing. Distressed by recent events, Licalsi searches for direction, John points her to his friend, Father Downey. After talking with him, she then confesses to Fancy that she killed Angelo Marino and his chauffeur and then the circus begins. Sipowicz tries to attend an open meeting.

Tuesday, May 17th, 1994

22: Rockin' Robin

Kelly gets a high priced attorney to defend Janice and helps out with her bail. Andy tries to make amends with Sylvia who's been attending Alanon meetings. Kelly investigates the murder of a priest. While helping his son look for a car, Andy comes across a lead in the disappearance case that has frustrated him for 2 1/2 years. John and Robin meet for lunch and then again later that night.
Season 2
Tuesday, October 11th, 1994

1: Trials & Tribulations

Kelly risks the consequences when he testifies on Licalsi's behalf and IAB begins to investigate him. Sipowicz works with an abused woman who's reluctant to testify against her husband. The detectives investigate robberies of drug dealers in their apartments. John tells Robin about the feelings he still carries for Janice. Sipowicz's AA sponsor wants him to agree to abide by a contract before he lets him try to restart his relationship with Sylvia. Donna tries to give Greg advice about dealing with his divorce.

Tuesday, October 18th, 1994

2: From Whom the Skell Rolls

IAB begins to investigate Kelly and Sipowicz's busting of the officers they caught robbing drug dealer's apartments, then they begin looking into Kelly's handling of the notebook, that was part of Medavoy's case. Roberts drops by the station with a gift for Kelly. Sipowicz & Kelly investigate a double murder. Licalsi takes the stand in her trial and the verdict comes back. Andy tries to have dinner with Sylvia, but things keep coming up; eventually they get together.

Tuesday, October 25th, 1994

3: Cop Suey

Fancy catches Donna & Greg in an embrace. The abused woman Andy helped a couple of weeks ago, turns into a homicide. A new female detective, Lesniak, transfers into the squad, because of a relationship at her former precinct, and begins to work with Andy on a case. Kelly works with a Chinese detective in the investigation of the murder of an off-duty cop in Chinatown. Lesniak's ex-lover drops by and causes trouble for her. Fancy gives Greg a friendly warning about relationships in the workplace.

Tuesday, November 1st, 1994

4: Dead and Gone

A baby in a car is the innocent victim of an apparent drive-by shooting. Lois contacts Andy because a cop she was entertaining died in a compromising position. Andy moves the body to a less conspicuous location. Lesniak's ex-lover keeps harassing her. Kelly's future with the police department is decided as IAB comes to the precinct to reinvestigate some of his old cases. Haverill has Kelly transferred to borough dispatch duty. Kelly's reaction is to quit.

Tuesday, November 15th, 1994

5: Simone Says

An over-the-edge Abruzzo threatens Lesniak in the squad room. Bobby Simone, a widower & racing homing pigeon breeder, joins the precinct. His first assignment is to help Sipowicz in the investigation of the hit on a mobster's son, where a stray bullet also strikes an elderly woman in her apartment. Lesniak tries to help a woman who's worried that her husband is molesting their daughter.

Tuesday, November 22nd, 1994

6: The Final Adjustment

After looking into it, Simone and Sipowicz suspect a chiropractor of murdering his wife. A woman, whom Bobby knows, finds her 11-year-old son in possession of a gun. Medavoy changes to a high-fiber diet. While moonlighting as a security guard for Roberts, Martinez becomes attracted to the college student he's been assigned to protect and she's worried about her father. Next week, Andy and Sylvia will move in together, but first they take a shower.

Tuesday, November 29th, 1994

7: Double Abandando

Donna's sister Dana moves in with her and Greg; later she tries to move in on Greg. Shots are fired at the school across the street, but Bobby doubts the confession of his friend's son, the 11-year-old murder suspect in a gang related shooting. A lothario appears to be targeted by a woman he's infected with HIV, Lesniak and Martinez try to bring him down for reckless endangerment.

Tuesday, December 6th, 1994

8: You Bet Your Life

Andy's AA sponsor is beaten up by his estranged son. Simone and Sipowicz investigate the murder of a pregnant woman whose charred body leaves few clues. Martinez and Medavoy check out the story of a man who might have information about a pawn shop robbery.

Tuesday, January 3rd, 1995

9: Don We Now Our Gay Apparel

The detectives investigate the murder of a gay bar owner. Fancy's wife is ready to have the baby. Medavoy's neighbor is the victim of a fortuneteller's scam, the resulting curse gives him a rash. Breen breaks his promise to Andy by checking up on his son, he decides to go back to him, a mistake that proves to be fatal.

Tuesday, January 10th, 1995

10: In the Butt, Bob

Lesniak is flashed, brings the perpetrator in and deals with his "high priced lawyer and shrink," especially when he repeats the offense. Another detective uses his pull to take a possible serial killer case away from Bobby after he brings in a possible suspect. One of Fancy's old contacts, Vinnie Greco, brings in a tip about a couple of guys looking for some heavy hardware to do an armored car job; Sipowicz works with him but the guy is really working for someone else against Fancy. Fancy discovers this and has Vinnie wear a wire for him. Andy invites his son over for dinner and finds out Andy Jr. is joining the Air Force; later, Andy proposes to Sylvia; this time she accepts.

Tuesday, January 17th, 1995

11: Vishy-Vashy-Vinny

After discovering a key piece of evidence, Simone gets his chance to question the serial killer suspect. The detectives work on stopping the armored car robbery and then Fancy plays the incriminating tape that he had Vinnie record for him. Haverill is given the choice of retiring or a trial and he elects retirement. Martinez and Lesniak arrest an odd extortionist. James tells Adrianne that he enjoys working with her.

Tuesday, February 7th, 1995

12: Large Mouth Bass

Simone & Sipowicz investigate the brutal murder of the daughter of woman whose ex-husband has made threats against her. Lesniak and Martinez's case involves a con artist who sells a black box to homely women, promising them beautiful skin. The new Borough Commander checks in and lets Fancy know his overtime policy; that doesn't sit well with Sipowicz when it compounds their investigation. Bobby's childhood friend is involved with a nightclub that is frequented by wiseguys.

Tuesday, February 14th, 1995

13: Travels With Andy

Andy disagrees with Sylvia over the wedding arrangements, he wants a quick trip to Maryland and she wants a traditional Greek Orthodox service. An execution-style murder of three people at a fast food restaurant is investigated by Simone & Sipowicz. Lesniak meets an old high school friend, who's now a doctor, while investigating a rape case with Martinez, who develops a case of jealousy. Andy and Bobby travel upstate when a potential suspect is caught there, Bobby uses the trip as a chance to let his pigeons get a workout.

Tuesday, February 21st, 1995

14: A Murder With Teeth in It

Evidence in the death of a pimp points to a cop that once helped Andy out with a problem. Bobby mentions the case to his girlfriend, the reporter, and later regrets it when the story hits the papers. Donna's former lover, Harold, the ex-New York Ranger, returns to the city and meets with Donna and Greg overreacts. James tells Greg about his interest in Adrianne.

Tuesday, February 28th, 1995

15: Bombs Away

Bobby and Andy collide with a Rumanian immigrant who has a woman locked in the trunk of his car, later investigation shows him to be a terrorist. While transporting the serial killer out of the station house, the Webster serial killer is shot and his last victim's father is on the premises. Bobby begins to investigate the father and another member of a victim's support group. Greg tries to talk with Dana about his relationship with Donna, but she takes advantage of the situation. James asks Adrianne out for dinner; however, she rejects him because she does not want to be involved in relationship with someone she works with, given her previous history.

Tuesday, March 14th, 1995

16: UnAmerican Grafitti

Simone and Sipowicz investigate the murder of a Puerto Rican teen because he used to make some paintings in Little Italy. Greg meets Donna's former lover and she makes a decision about her relationship with him. Sylvia is mugged and later tells Andy a secret from her past.

Tuesday, March 21st, 1995

17: Dirty Socks

Bobby's emotionally fragile witness for a double-murder keeps changing her story, she is really only interested in him. A family run business, that Andy used to work in, is held up and the owner's wife is killed, he participates in the investigation that involves some of his old friends. Donna's temporary replacement is gay. James enters in a department boxing tournament.

Tuesday, April 4th, 1995

18: Innuendo

The detective's search for a killer following a shooting spree, where a rookie cop's missed shot also kills a bystander. Fancy's brother, a cop in the 8th precinct has racial troubles with his commanding officer and Arthur intercedes on his behalf and his own boss covers for him during their crisis. Andy goes to the doctor and finds out that he has an enlarged prostate, Sylvia thought their lack of sexual activity was because of the incident from her past that she had told Andy about. When Andy and Bobby go back to the apartment where the shooter lived, they discover he has returned, resulting in Bobby saving Andy's life.

Tuesday, May 2nd, 1995

19: Boxer Rebellion

Fancy works with James to help him get ready for the boxing tournament. Simone is attracted to an undercover cop that works with him on an arson sting. A woman that Sipowicz gets to testify in a case is murdered by the men she was going to testify against.

Tuesday, May 9th, 1995

20: The Bookie and the Kooky Cookie

The detectives search for the killer of a bookie. Donna returns ready to resume her position. Bobby's head case witness tries to end his career, when he won't give her what she wants. John gives all of the detectives farewell greeting cards; later, Fancy proposes that he move upstairs to anti-crime where there is an opportunity. Andy and Sylvia meet with the priest and later Sylvia hears a story about what has contributed to Andy's loss of faith. Andy smells something familiar on Russell.

Tuesday, May 16th, 1995

21: The Bank Dick

A witness smells alcohol on Russell's breath. Officers in another precinct bash John and his lover, so he asks Bobby for some help. A terminally ill infant helps the detectives locate a serial rapist. Bobby confronts Russell about her drinking. Greg meets with his wife who would like them to get back together for the kids and Donna tells him where their relationship stands. When Kelly can't get back for it, Andy asks Bobby to be his best man.

Tuesday, May 23rd, 1995

22: A.D.A. Sipowicz

Two years ago he called her a "pissy little bitch," tomorrow he will call her "Mrs. Sipowicz," pre-wedding jitters put Andy in rare form. Russell's problem makes her miss getting a gun off a suspect and Bobby isn't happy about it; later she admits to having a problem. Fancy's brother, still having trouble with his sergeant and he is being investigated by the IAB, Bobby and the squad work to help clear his name. James goes out with Adrianne. Greg brings his wife to the wedding. Andy Jr. makes it to the ceremony.
Season 3
Tuesday, October 24th, 1995

1: E.R.

Russell, on the road to recovery, wants Andy to let Bobby know she's doing okay now. James is shot and may be paralyzed for life. His assailant, a government witness, will probably go free. Donna expresses her interest in Bobby to him. Bobby contacts Benita to use her to help put pressure on the DA and their protected witness and they talk about their time together. Everyone wants Bobby, but he has still feelings for Diane. Sylvia has some news for Andy.

Tuesday, October 31st, 1995

2: Torah! Torah! Torah!

A father suspects his retarded son of killing his daughter. Simone and Sipowicz get the case. Lesniak keeps reporting on James' condition. Morrisey's tactics with a suspect in a murder don't sit well with Fancy; however, the facts in this case match Andy & Bobby's case. While Simone and Morrisey work out the details of their combined case, Andy and Greg pose as Hasidic Jews to recover a stolen Torah. Sylvia takes another test (results positive) and asks Andy to be discrete. Later she discovers his level of discretion.

Tuesday, November 7th, 1995

3: One Big Happy Family

Medavoy and Lesniak pair up to identify who's launched a series of vicious attacks on a man. James returns to duty. Simone spots a possible suspect in a series of rapes. Russell tries to maintain her sobriety and it is tested when her parent's domestic problems get out of hand. Lesniak makes it clear to Medavoy she likes James as a friend only, and tells him she is gay, which he tells to James.

Tuesday, November 14th, 1995

4: Heavin' Can Wait

Lesniak's preference gets around the precinct. Sylvia's morning sickness, Russell falling off the wagon & calling Bobby, not him, and the senseless murder of two kids makes it a really bad day for Andy. Bobby and Andy clash throughout their investigation.

Tuesday, November 21st, 1995

5: Dirty Laundry

Fancy is less than enthused when a detective under surveillance by IAB is assigned to the squad. Bobby is asked to keep an eye on him. They pull a case where an elderly man has been accused of exposing himself. Later the man is found hanging out in his apartment on the door. The murder of a pimp in a Laundromat is witnessed by a young woman who helped the detectives out on a previous case. Andy debates about whether to let John cut his hair, when he does John asks him about whether he should approach Lesniak. When he does, she finds out that gay people don't listen either. The IAB plans to apprehend Drucker in the squad room.

Tuesday, November 28th, 1995

6: Curt Russell

An Indian woman is found dead in a car and Andy is full of theories about who and why. Donna is off at a computer course and her temporary replacement is a real character who clashes with Andy. James and Greg are nearby when a drug crazed man tries to rob a couple of stores of credit card slips. Russell and Lesniak work a case involving a man who was left to die of a drug overdose, that leads to a chance to nail a fence. Simone and Russell have words when she doesn't want him to provide the backup that she and Lesniak will require. Fancy has a couple of words for Bobby.

Tuesday, December 12th, 1995

7: Aging Bull

Sipowicz is annoyed when federal agents take over their investigation of the disappearance of a millionaire. Simone aids an old prizefighter friend, the guy who started him with birds, and who doesn't think he needs any help. A petty criminal from the past surfaces with information about the kidnapping, Sipowicz decides to act on it.

Tuesday, December 19th, 1995

8: Cold Heaters

Simone and IAB share the suspect after Bobby gets some information from his incarcerated friend, Ray, about a case that Mike Roberts once worked. Fancy and Sipowicz both work the case of a self-confessed gunman in a neighborhood shooting, once they get the story they help the shooter out. Medavoy investigates the assault case of an actor who was injured in staged fight that went awry.

Tuesday, January 9th, 1996

9: Sorry, Wong Suspect

Greg and Marie split up again and she comes down to the station and sees Donna for the first time. Andy is also in the doghouse with Sylvia when he chooses not to accompany her for one of her tests that involves a large needle. Simone and Sipowicz probe the death of a Chinese girl whose leg has a strange marking on it. Martinez and Lesniak look into a robbery case where a woman in a wheelchair lets a man in who claims to be a policeman. Working together on this case gives James an opportunity to find out where Adrianne really stands in her sexuality.

Tuesday, January 16th, 1996

10: The Backboard Jungle

A basketball game, held in the memory of a young boy, erupts into violence. 2 dead, 7 wounded. Andy has a race relation's problem with the organizer of the event that was witnessed by a reporter. Fancy and Sipowicz's relationship is on shaky ground as details of this event come to light and Andy is removed from the case.

Tuesday, January 30th, 1996

11: Burnin' Love

Simone and Sipowicz look into the death of a young woman whose body is found burned well beyond recognition, except for a tattoo on her back. Gotelli puts his two cents in, much to Andy's delight. One of the victim's temporary roommates becomes the prime suspect. Medavoy pulls double duty (things still aren't good at home) and is assigned to watch an informant who has a penchant for playing poker with his friends. Unfortunately he might be put in a compromising position, when another "player" joins the game.

Tuesday, February 6th, 1996

12: These Old Bones

A woman comes into the precinct and gives Andy some information about a murder that may have occurred 8 years ago. Greg and Andy look into the situation, but question a lot of people who don't care that the victim is missing. Meanwhile a domestic violence situation in Russell's parent's apartment leads to tragedy. Bobby presses to get the truth and finds out what really happened to Diane's father.

Tuesday, February 13th, 1996

13: A Tushful of Dollars

Diane worries about her mother's pending grand jury trial. Andy and Bobby search for the killer of a mobster's son, which reveals a family affair. The lawyer of a suspect in a murder impedes Greg and Diane's investigation. The erratic son of the victim doesn't help much either and he has a thing for Diane. James and Adrianne get another shooting case that involves Andy and Bobby's suspect. The bullets are flying in NYC during sweeps' month.

Tuesday, February 20th, 1996

14: The Nutty Confessor

Donna and Bobby give Adrianne and James advice, respectively, on their plans for their first night "together." Simone and Sipowicz investigate the death of a young woman who was brutally murdered. A surgeon's wife wants to press charges against her husband's mistress when her husband is shot. James and Adrianne spend the night together. Bobby and James go to Atlantic City to apprehend their suspect; Adrianne wants to know when he'll be back. Andy acts like a psycho in holding to get their suspect to drop his crazy story. James might be having second thoughts about his relationship with Adrianne.

Tuesday, February 27th, 1996

15: Head Case

A mild mannered professor is found decapitated in his apartment. James helps out a former porn star, who is getting harassing phone calls. I wonder what Adrianne thinks about that? Andy Jr. is in town with some surprising news, but he can't tell Andy about until dinner later that night. Andy worries about it all afternoon. Adrianne was not amused. Andy Jr., discharged from the Air Force, is joining the police department in Hackensack.

Tuesday, March 19th, 1996

16: Girl Talk

A rapist-murderer is throwing small children from the tops of buildings and a cop from another precinct joins Simone and Sipowicz with their investigation. The only thing Andy knows about this cop is "she got her 1st grade money, the year I got screwed out of mine." Martinez and Russell investigate an alleged case of date rape, but the women of the squad and Sylvia, have major disagreement with James' decisions regarding the suspect. Andy shows his son some of the ropes of being a cop.

Tuesday, March 26th, 1996

17: Hollie and the Blowfish

Simone makes contact with old snitch. Martinez and Medavoy catch a murder case involving "white magic." Russell is paired up with a "blow hard" (who also knows Andy) from the federal anti-drug unit, who's more interested in collecting overtime, than catching dealers. Simone's snitch helps to capture the drug dealers who killed a young girl with their crossfire. The "blow hard" mentions where they got their information to their suspect. Andy and Bobby both have conversations with the "blow hard" about his use of his mouth.

Tuesday, April 2nd, 1996

18: We Was Robbed

Simone and Sipowicz are forced to commit robbery while working with an FBI agent to place a bug in a mob hangout. The wiseguys come to the precinct to file a robbery complaint; Diane and Greg catch the complaint. Andy Jr. learns more about being a beat cop. Donna's hairdresser has a problem with her ex-boyfriend wanting to hijack the truck of her current boyfriend. James goes undercover as her current boyfriend; Adrianne doesn't appreciate the competition. James and Adrianne have a talk.

Tuesday, April 30th, 1996

19: Auntie Maimed

Sylvia is close to giving birth and Andy is on edge. When isn't he? Donna contemplates a California job offer. The nephew of the victim of a robbery-homicide is found holding the stolen goods. Andy and Bobby (with observations from Andy Jr.) work that case. Greg, James, Adrianne and Diane all work the robbery-homicide of a bouncer. James and Adrianne have another talk. Sylvia gives birth with only a little trouble. It is a boy and they name him Theo.

Tuesday, May 7th, 1996

20: A Death in the Family

A robbery-homicide sends Bobby and Andy to the hospital; however the victim is Andy Jr. Andy wants Bobby to lead the case and he also wants the opportunity for restitution. Diane doesn't like the way Bobby is handling the case. They turn up the weapon, but the suspects don't pan out. In the midst of all this turmoil, Donna makes the decision and quits her job. Andy goes for a walk and makes a stop.

Tuesday, May 14th, 1996

21: Closing Time

Sylvia confronts Andy about his "late night walks." The new administrative assistant arrives to take Donna's place. Andy's return to drinking affects him at home and on the job, where Fancy sends him home. Bobby fulfills Andy's vendetta. A drunk Andy tackles some street punks, who get the better of him and his gun. Bobby and Officer Shannon work to locate the punks; Fancy gets the gun back; the rest is up to Andy.

Tuesday, May 21st, 1996

22: He's Not Guilty, He's My Brother

Andy meets with Father Kankarides. Andy, Bobby and Diane investigate a holdup turned homicide. The new PAA isn't working out. Greg's on the verge of getting a new apartment. Upstairs John passes out farewell notices; he is going back to 1PP. Greg, James and Adrianne work a drug related double murder. Greg makes a new friend, Anne McGuire in anti-crime. Theo gets his introduction to God and Andy gets reacquainted. Bobby and Diane plan a trip to the shore.
Season 4
Tuesday, October 15th, 1996

1: Moby Greg

Greg needs to lose weight, Andy's baby is sick again, Bobby plans to propose to Diane, the new PAA arrives and a body in a trunk is moved from the 13th precinct into the 15th's jurisdiction. Andy is shot at while chasing a perp, he's not hit, but he stops the chase and the suspect gets away. Andy worries about the baby's health, getting shot Sylvia's return to work and the uncertainty of the future. Bobby pops the question, but Diane is hesitant to give him an answer. Greg worries about his weight as James expresses his interest in the new PAA for Anti-Crime. The new PAA for our squad adjusts Andy's collar for him. I think James needs to worry about his weight! Bobby inherits a building and Henry, the son of the deceased woman, is a little upset.

Tuesday, October 22nd, 1996

2: Thick Stu

Greg and Andy start the weight bet. Bobby and Andy help out Morrisey on his investigation in the case of a missing baby; he suspects the father. James campaigns to become the elected delegate for the squad. Bobby strikes a deal with Henry, son of the woman whose building he inherited. Greg starts working out. The baby is found. Bobby and Diane make a decision about the current direction of their relationship. Later, a girl that Bobby talked with outside his building is killed in manner described the previous by Henry.

Tuesday, October 29th, 1996

3: Yes, We Have No Cannolis

An ex-con that put away year ago, meets him on the street and tells him about a prisoner who's been serving time for a crime he didn't commit. James wins the election by three votes, much to Gotelli's dismay. Savino stops by and gives Bobby the status on the murder in his building and asks that he talk with Henry. Fancy's root canal and other dental work make him a little edgy. Andy and Bobby do some investigating and decide to reopen the case. That angers the retired detective that closed the case five years ago. James doesn't like the way Cohen interrupts his conversation with Gina. Bobby makes some of his own inquiries in the murder in his building, but he's afraid he might be stepping on Savino's toes. Especially when after talking with Henry, he finds out something that might lead to the actual killer. Bobby and Diane discuss their relationship, but still don't come to any conclusions. The diet contest continues; Medavoy has lost 1 more pound than Andy. Andy reminds Geri that he i

Tuesday, November 12th, 1996

4: Where's 'Swaldo?

Community activist Kwasi is murdered. Simone and Sipowicz investigate with Fancy keeping an eye on them, especially Sipowicz, who's real popular with community involved in the investigation. The pressures and outcome of the investigation get Andy to reveal a part of his past. James and Greg catch a case with a homicide at a bodega that is tough to crack. They have one "witness" who refuses to make an ID.

Tuesday, November 19th, 1996

5: Where'd the Van Gogh?

A prince and princess are assaulted and she is now in a coma. Andy suspects the prince might be involved. James gets his first situation as the newly elected delegate. Turns out a member of the department might be married to two women. Organized crime wants Diane to help them with an old case she is familiar with. Mike Roberts provides Andy and Bobby with some information about the prince's contacts. Geri shows Andy what she is wearing and Andy tells her to back off. James' first delegate situation gets a resolution that keeps Ortiz out of trouble with the department. doesn't quite work out as planned. James makes a date with Gina. Greg feels good about his weight reduction. Diane begins her undercover work that involves her getting into a relationship that might require her to start drinking again.

Tuesday, November 26th, 1996

6: Yes Sir, That's My Baby

Andy and Bobby look into the death of a limo driver. A new detective joins the squad and her first case involves a man whose life is being threatened. Bobby gets the go ahead from Savino to pursue the further questioning of Henry. Diane puts it an appearance in the squad room and she can't figure how to talk to Bobby about her current assignment. Andy lodges a complaint against Geri that gets her moved upstairs and Gina downstairs. Bobby "interviews" Henry and gets the real story.

Tuesday, December 3rd, 1996

7: Ted and Carey's Bogus Adventure

Simone and Sipowicz investigate the sexual assault of schoolgirl. Gina comes downstairs and Geri goes upstairs. A strange man that Andy had committed to Bellevue four years ago appears in the squad room and makes a minor scene. Diane watches Jimmy turn violent for a minor mishap that occurred while rollerblading. Jimmy sees that Greg has recognized Diane on the street; she plays it off and may have been successful. The strange man returns and Andy thinks that he might be trying to communicate something about his mother. The schoolgirl commits suicide in front of Andy, Bobby, her mother and numerous witnesses. Diane talks with her former and now temporary boss about undercover work, Bobby and things in general. Andy takes the strange man to his building and finds his mother in a dumpster, dead from a heart attack. Despite the fact that no legal recourse can be taken against them, Sylvia reads the schoolboys the riot act. The man that Jimmy beat up comes to the squad to file a complaint.

Tuesday, December 10th, 1996

8: Unembraceable You

Diane stops by Bobby's apartment where they make up for lost time. Some female impersonators witness a homicide that they say was committed by a perp who's supposed to be doing hard time for a previous crime. Fancy's former foster son is charged with possession of a kilogram of heroin. After doing their daily lunchtime jog, Greg asks Abby if she would like to have dinner sometime. Unsure of where he might be going with the request, she informs him that she is gay. Fancy tries to get a deal worked with the "blow hard" from the DEA who worked out of the squad room last year. A deal is made and Fancy is able to help out his former foster son he is also able to get some revenge on the real mother who's a junkie. Liery's malevolence puts Diane's life in danger when he puts a pill in her ginger ale.

Tuesday, December 17th, 1996

9: Caulksmanship

Diane wakes up the following morning in Jimmy's apartment not remembering anything that happened that night. She goes into the squad, where everyone comments on her appearance. She catches a case where a man with muscular dystrophy was killed in a very tight knit community. Witnesses are very reluctant to come forward. Meanwhile, Bobby and Andy work on a case that may have been "masterminded" by a married couple whom Fancy wrestles with Bass and knowledge of the fact that Bobby is going to be promoted to detective first grade and Andy is not. Diane confronts Jimmy with her gun (which she fires) about what had happened last night. He claims nothing.

Tuesday, January 7th, 1997

10: My Wild Irish Nose

A woman comes in to report that there is a bullet hole in her wall, from a gun fired in James Liery's apartment. Bobby takes the case on the day of his promotion to detective 1st grade. Meanwhile, Andy is thinks that Fancy held up his promotion. An artist wants to get his paintings returned from some mob guys that he is a witness against. He offers to wear a wire. Greg and James investigate a murder that a young runaway boy. Bobby visits Liery at his apartment and brings him in. Later, Andy and Bobby stir things up at the bar Liery frequents. Liery must be let go, with no charges filed; however, the subsequent consequences are fatal for him. Diane is angered about it at first, but gets over it when she goes to Bobby's apartment.

Tuesday, January 14th, 1997

11: Alice Doesn't Fit Here Anymore

Diane gives her final report to Wallace and Bobby makes dinner plans with Jill. A diamond dealer and his partner report that one of the dealer's sister is missing with a bag of diamonds worth over a million dollars. The broker suspects that his sister's boyfriend is responsible. Andy and Bobby investigate and discover that it is true and then some. Gina is attacked, nearly raped and her face is slashed on her way to work. James, Greg and Diane begin an investigation. James is anxious to find the perp. Greg and Diane wisely advise James to go and stay with Gina, because if he stays it is a "recipe for disaster." They find the perp, who lawyers up right away. Fancy suggests that Andy conduct a re-interview of the skel so that Gina won't have to see him again. That decision makes Greg doubt his career choice. Andy worries about Diane's current state of mind. Bobby and Jill go to dinner as Diane goes back undercover to resolve some personal issues; when that doesn't seem to work, she calls

Tuesday, January 21st, 1997

12: Upstairs, Downstairs

Andy and Diane start to talk, however, they both get paged for the job. Andy and Bobby begin to investigate a murder, but the procedures they must follow (because a cop might have been involved) make them unpopular at the precinct. Greg and Jill investigate the murder of a young girl where the only clue is videotape that starred her crushing worms. As Andy and Bobby's investigation reveals more clues, tension mounts between the squad and the uniforms. Diane goes missing and turns up at Bobby's apartment where she suffers a breakdown. One of the items she recall's is that her father molested her as a child.

Tuesday, January 28th, 1997

13: Tom and Geri

Diane and Bobby wake up in his chair the next morning and he suggests that she seek some professional help. Andy, Bobby, Greg and James conduct an investigation into the death of a worker at a construction site, where more than a building is being framed. Geri reports to Andy about a finding a friend of hers who's hung himself. Fancy suggests that Diane and Jill conduct the investigation, which reveals the man died from kinky sex, likely with Geri Turner. James accompanies Gina to get her stitches removed. Geri makes an interesting interview, she demands that Andy conduct the interview or she is "going to lawyer up." Geri opens up to Andy. James offers to stay the night with Gina, who doesn't mind at all.

Tuesday, February 11th, 1997

14: A Remington Original

Simone and Sipowicz investigate the murder of a woman whose body was found naked in the trunk of a car in a junkyard. Gina returns to work. A man's body is found with a severe blow to his head. James and Greg eventually discover that the murder weapon was a typewriter. But how and who delivered the blow? Bobby hires Henry to take care of a painting job in the tenement building; Henry comes in complaining about the difficult tenant. Diane is working through her issues with her family and a counselor. Bobby and Henry talk with the difficult tenant.

Tuesday, February 18th, 1997

15: Taillight's Last Gleaming

Fancy (with his wife) is pulled over for a burned out taillight. He and the uniform don't see eye-to-eye on the procedures followed during the stop. Andy has some unresolved issues to work out with Andy Jr.'s death. Bobby works the night tour and gets a case that involving a bar robbery. Another detective working a similar case comes to share information, though Bobby discovers the information the detective has given him is wrong. They have words when their paths cross later in the investigation. James helps a woman, who's wheelchair bound, find the criminals who pulled a scam on her. Diane has a woman with a similar story. Together they set up a sting operation. Fancy discusses with Bass a course of action for the officer who pulled him over. Abby makes dinner arrangements with Greg.

Tuesday, February 25th, 1997

16: What a Dump!

Andy and Bobby investigate the murder of a woman whose body was found dumped in an alley. They interview a strange suspect but other information tells them the woman was a mail order bride who was looking to divorce her husband. That makes him the prime suspect. Greg and James look into the drive by shooting at a bus. One of the passengers mouths of at Abby and that gets Greg's ire up. Throughout the rest of the day, Greg gets tough. He is nervous about his dinner with Abby later the evening. Andy works his part-time job for the US Marshall by doing "dump detail" at the airport.

Tuesday, April 15th, 1997

17: A Wrenching Experience

Bobby and Andy investigate a shooting that is related to the victim trying to leave a gang. Greg waits with anticipation of his dinner with Abby and her significant other. Jill and Diane investigate the death of a baby who appears to have been shaken to death by the baby-sitter. Greg and James look into a murder where they have a suspect who looks guilty despite the fact he claims to have an alibi. They try a get-tough philosophy for their interview but sometimes "TLC" is all you need to get a confession. Greg meets with Abby and her lover Kathy. Bobby and Diane go out for a movie and later Diane wants him to "show me the ring."

Tuesday, April 22nd, 1997

18: I Love Lucy

Two female impersonators come into the squad room; one of them is seeking protection from a man who's beaten him/her. Arthur's wife asks him to let the squad know about some products she is selling. Jill pursues the investigation of the theft of some small items by an old friend's parents. Her old friend is drug user. The transvestite is murdered; Andy, Bobby and Diane investigate and eventually receive help from an old friend. Medavoy calls in sick and Arthur worries that it might be related to Lillian's products. Jill's old friend turns up at her apartment strung out on drugs; while her parents dropped their charges, Jill is filing her own. Bobby and Diane try to make plans for their wedding, but while at a restaurant they encounter an old acquaintance of Bobby's who is an "independent" stick-up man.

Tuesday, April 29th, 1997

19: Bad Rap

Simone and Sipowicz catch a very early morning case involving a shooting with a rap artist who refuses to cooperate in identification of the perp. His lack of cooperation and a very tired (and a sometimes slaphappy) Andy makes for a very interesting investigation. Abby tells Greg what was on her and Kathy's mind; they are looking for a donation that will get Abby pregnant. Off. Szymanski implies that Fancy was one of the ones responsible for his being set-up and caught in the alleged theft of a drug dealer's money. Fancy conducts his own investigation. Later, Bobby is propositioned by the Feds to help them with their ongoing investigation into the affairs of Joey Salvo. Greg tells Abby his decision concerning her proposal.

Tuesday, May 6th, 1997

20: Emission Impossible

Five Ecuadorians are killed and Bobby, Andy and James work the case and it doesn't go to well, until a waiter comes forward. Just before they find out they have to go on "garbage detail," Bobby tells Andy he has to meet someone. The "someone" he is meeting is Joe Salvo and he has little favor to ask of Bobby. Greg nervous about meeting his commitment to Abby and the results of their initial investigation hampers Russell's interview with their suspect in a spousal abuse and child molestation. While Greg is trying to take care of his commitment, he finds out who is stealing his quarters. Upon completion of his first little job, Joe asks Bobby if he can do one more thing.

Tuesday, May 13th, 1997

21: Is Paris Burning?

A bus is "hijacked" and wrecked by an inebriated Vince Gotelli, the cop with medical problems and who's a mere 2 months from having 30 years on the job. However, Fancy meets with the bus driver's boss to work out an arrangement about their investigation of the bus incident and he suggests that Vince take a medical retirement. Bobby has regrets about his participation in the FBI investigation into Salvo when the "Rat Squad" begins investigating him for the license plate number he ran. Especially after he discovers no one, Fancy or the FBI will stand up for him. Andy resents that Bobby will not tell him what's going on. Meanwhile, they must investigate the rape and beating (and eventual death) of a woman in her apartment. Their witness identifies the perp, despite his misgivings about doing the right thing. In the end the witness pays the price for his cooperation. With IAB breathing down his neck and the necks of everyone in the squad, Bobby asks Diane to stay somewhere else while he tr

Tuesday, May 20th, 1997

22: A Draining Experience

Bobby tells the FBI that he will talk to the lieutenant from IAB, if he does what they expect he might do, then Bobby is through with his part. Or so he thinks. After his interview, he begins to help Andy and Diane with their investigation of a homicide. The victim's psychiatrist thinks the father is the one they should be looking at. They think differently. A man from a magazine that wrote a bad story on the cops in New York, needs their help when his mugged trying to help someone in trouble. Greg and James help him out. Meanwhile, IAB brings Bobby up on charges and they suspend him from active duty. Later, Martens reports that he has also been suspended. Knowing that he was suspended from duty, Joey Salvo asks Bobby to do him another favor. Bobby goes out to meet Salvo, in the midst of their discussion there is gunfire and Salvo hits the ground. Andy tells Bobby he'd better get the hell out of there.
Season 5
Tuesday, September 30th, 1997

1: As Flies to Careless Boys...

Four months have passed since the death of Jimmy Salvo. Bobby's working odd jobs while he's been suspended pending IAB's investigation. Bobby stops by the station to talk to Andy, while there he notices that Gina's showing signs of pregnancy. She hasn't formally announced it and is reluctant to let James do the right thing. Bobby tells Andy about the FBI seeing him the other night, he wants to set up a plan to make things right. Meanwhile the detectives investigate a couple of routine homicides. Bobby tells Lt. Shannon about Andy's presence. Jill works her source, Leo Cohen, to try and get information out about the pending indictments against Andy and Bobby. The FBI tells Bobby he is on his own. They had other plans for Lt. Shannon, after Andy had given his testimony. When the squad is called to a scene, where the suspect in Andy's case is holed-up, a shot is fired in Andy's direction. Shannon is identified as the shooter. The whole mess gets unraveled; it is revealed that the 15th squ

Tuesday, October 7th, 1997

2: All's Wells That Ends Well

Things are back to "normal" at the squad when Bobby returns to work. Gina still hasn't officially announced anything; however, after thinking it over she accepts James' proposal for marriage. Bobby and Andy look into a shooting death that occurred during a robbery at a bar. The suspect that the patrons point to is a man whom Bobby and Andy discover is dying and was on a mixture of drugs and alcohol at the time that he shot his gun at someone. Meanwhile, the rest of the squad stakes out the hotel where a serial rapist has been committing his crimes. Gina, now anxious to get married, gets James to make arrangements for a quick ceremony. They'll have a family type ceremony later. Bobby is glad to be back on the job.

Tuesday, October 14th, 1997

3: Three Girls and a Baby

Greg receives a disturbing call, Abby's been shot and Kathy is dead. The investigation puts a strain on Greg's relationship with Abby as he must ask the hard questions about what happened. Eventually Abby points to an obsessive bitter ex-lover as the mastermind behind the break-in. On the other pregnancy front, Gina develops complications that will take her off the job for a few weeks. A young woman's charred body, complete with a bullet wound, is found in an abandoned vehicle; Bobby, Diane and Andy investigate. They miss a chance at getting their prime suspect when the night watch falls asleep while on their stakeout of the suspect's home. When he is apprehended, the suspect claims it was an "accident."

Tuesday, October 28th, 1997

4: The Truth is Out There

Andy and Bobby investigate the murder of man where the only witness is woman who's a little off the deep end. Meanwhile, Andy also contemplates the meaning of "Pop Goes the Weasel." A cab driver reports a robbery that is just another in a string of cab robberies that Greg and James begin to investigate. A replacement PAA named Naomi, with a lot of initiative, arrives to sub for Gina who will be off work for at least four weeks. Greg and James' investigation makes the brother of a gypsy cab driver as the perp; the gypsy cab driver can't deal with the dishonor his brother has brought upon the family. The life of Andy and Bobby's witness is in jeopardy when their suspect's lawyer has her kidnapped. When they get some incriminating evidence on the lawyer, Cohen uses his influence to help find the location of the woman. When Cohen wants to keep his word to the incriminated lawyer, it doesn't sit well with Andy; however, Jill supports him. Naomi obtains some library research for Andy's quest

Tuesday, November 4th, 1997

5: It Takes a Village

A son is bitter about his father's death and offers $5000 in cash to anyone who can produce the killer. Andy avoids getting the eye surgery he needs. Simone and Kirkendall try to work the case, despite the impedance to the investigation caused by the reward. A drug-addicted pregnant mother gives up her kids up for the reward. Sipowicz and Russell investigate the rape of a 9-year-old girl. The victim's mother is convinced that the perp may be a retarded youth from their building who's going through adolescence. Later the girl is able to recall more details that get them on a lead on the real perp, a man who says he was rehabilitated. The outcomes of their investigations have different effects on each of the detectives. Diane and Bobby engage in some intense activities that cause them to believe they've made a baby.

Tuesday, November 11th, 1997

6: Dead Man Talking

A family's home is broken into it, the wife and baby are shot in the head and the father only has a belly wound. Simone and Sipowicz like the father for the crime, theorizing he may have done it for insurance money. Retired detective Vince Gotelli is the insurance investigator. An old friend of Arthur's shows up at the precinct. He is dying and has a story about a 15-year-old murder. Russell, Martinez and Medavoy investigate the murder of a record company executive who wasn't very popular.

Tuesday, November 18th, 1997

7: Sheedy Dealings

Simone and Sipowicz investigate the murder of two roommates. A guy that Medavoy knows comes in with story about a man wanting to hire a hit man. Medavoy wants to play the part of the hit man when they go to arrest him; since nobody thinks he looks the part, Martinez gets the role. Kirkendall and Russell investigate the claim of a wealthy woman that her maid did not accidentally donate the diamond necklace that the woman kept in a safe place disguised as a soup can. Diane reports to Bobby that she is 4 days late.

Tuesday, November 25th, 1997

8: Lost Israel (1)

A young boy is reported missing by his parents. Simone and Sipowicz agree to look for the young boy, when the father tells them it may have been his fault for letting him talk to a homeless man. Instincts tell Andy that the father is guilty. They locate the homeless man, named Israel; however, communication is difficult because he is a mute. Unfortunately, the boy's body is found and the detectives now must determine if Israel is responsible or perhaps the boy's father. Andy may have tipped his hand to the boy's father that he likes him for the murder. So for a while Andy bows out of the case and Diane steps in. Meanwhile, a Hasidic Jewish girl is murdered and the other detectives have to juggle the need for their investigation against the needs of her faith for a quick burial. Israel is brought in for further "questioning" to let father think suspicion has been removed from him. The father watches the interrogation of Israel with interest. The father has set-up all the evidence to poi

Tuesday, December 9th, 1997

9: Lost Israel (2)

Andy begins to make sense of the Bible passage that Israel pointed out to him; only to discover that Israel has hung himself. The detectives aren't sure how to proceed with the parents now that Israel is dead; Fancy is out of the office because his daughter Jennifer has had an appendicitis. The detectives decide to let the parents know about Israel's death, but lead the parents to believe they have a witness that saw the father plant the shirt in Israel's "home." Diane begins to reach the mother. Bobby senses the father is jealous of all the attention. The detectives decide to lie low and wait for the father to make a move. It doesn't take long and the father contacts Bobby, who tries to connect with him like Diane is doing with the mother. Emotions run high until a confession is finally delivered. Meanwhile, the other detectives find a doctor who is helping out the homeless by getting them a job with insurance benefits that he helps them collect.

Tuesday, December 16th, 1997

10: Remembrance of Humps Past

Bobby isn't quite sure, but he thinks he overheard Naomi speaking with an Australian accent. An old friend from his school days stops by to ask Andy to talk to his daughter about the company she is keeping. The daughter is living with a woman who's looking to eventually change her sex, but that isn't the issue, it's her boyfriend is an unstable element. So unstable, that despite Andy's visit the next morning the daughter's roommate is murdered. Another of Andy's old schoolmates might be the key to unraveling the mystery. Also for some unexplained reason, Sipowicz seems unusually agitated with Fancy. Meanwhile, Greg and James look into where a man is getting a lot of teeth that contain gold fillings and uncover a small grave robbing operation. Later, Naomi confesses to Bobby about her Australian origins and her desire to become a police woman.

Tuesday, January 6th, 1998

11: You're Under a Rasta

Diane tells Bobby that she is pregnant. The detectives are called to the scene where two women are murdered. Everyone seems to point to the drug-dealing husband. They go to raid the house where some dealers are held up and Diane gets involved in a shooting situation that makes Bobby angry. Meanwhile, Greg and James look into the murder of a prostitute, despite James' complaints about a back problem that will later get him taken out of the squad on a stretcher. Naomi tells Bobby about her problems with her landlord turning her into INS.

Tuesday, January 13th, 1998

12: A Box of Wendy

A man finds an interesting looking box, only it is oozing a liquid that turns out to be the blood from a woman's body that is stuffed inside. Simone and Sipowicz investigate the crime and meet the victim's brother, a man who is more concerned with drinking a particular brand of soft drink. Russell investigates the death of a child whose parents do not seem fit to raise a child. Kirkendall and Medavoy look into the death of a young boy, whose parents later suggest that person who killed their son can be forgiven, after all the Lord has forgiven him. Jill tells Diane that she knows that she is pregnant.

Tuesday, February 10th, 1998

13: Twin Petes

Bobby, Diane (and later Andy) investigate two stickup murders held at ATMs. When they get a line on a possible suspect, they use Jill to appeal to his mother to help them reach out to him. Meanwhile, Greg attempts to sort out a case where he can't determine if there really is a twin, when a man comes in to report that his twin brother has threatened violence against his former girlfriend. All along, Andy contends with a medical problem involving his prostate and he is less than forthcoming with what the doctor has told him about his condition. Sylvia tells Andy that she is ready to get back to work.

Tuesday, February 17th, 1998

14: Weaver of Hate

A drugs for guns deal gone bad, results in the death of a white youth in a black neighborhood. Diane begins feeling ill and takes some lost time. The father of the victim comes to the squad and blows up screaming racial slurs when he finds out where his boy was killed. Simone and Sipowicz try to conduct their investigation in the midst of the racial turmoil that has been created in the squad room, between Fancy and the father. Medavoy and Kirkendall investigate the strangulation and dismemberment of the mother of young boy, who's discovered his mother's body in the refrigerator. Bobby worried about Diane finds her at the apartment only to find out that she has lost the baby.

Tuesday, February 24th, 1998

15: Don't Kill the Messenger

Bobby and Andy investigate the murder of a nurse. Suspects include an actor, a crazy man and eventually a uniform, Tommy Richardson, from the 15th precinct. During their investigation, Andy's doctor comes to the squad to see Andy, who won't return his calls. He wants to help Andy confront what's happening to him; however, Andy goes off him because he would rather not deal with the situation. Meanwhile, Greg and Jill look into the death of a bicycle messenger who was just trying to help a man whose backpack was stolen. They determine that the backpack contained drugs. When they get a suspect in custody who won't talk, Jill figures out a clever way to get an ID. At the end of the day, Andy and Bobby's investigation points toward Richardson.

Tuesday, March 3rd, 1998

16: The One That Got Away

Richardson confronts Sipowicz and Simone about their impending questioning of his wife. The questioning reveals nothing, except that Richardson is a real bastard. Greg goes upstate to Abby's side when she goes into labor. Sylvia returns the job. Kirkendall and Russell look into the theft of a graduate film student's camera. Only the graduate student seems more interested in dispensing his own justice. "Upstairs" John Irvin stops by to tell the detectives about the new graphics art business he started near by; only no one is there but Dolores; Fancy is on the phone. Medavoy returns, from Abby's false alarm. They have a hard time making a case that will stick, without a murder weapon. Sylvia finds out about Andy's medical condition from his doctor. He agrees to go for further test and the surgery he is going to need.

Tuesday, March 24th, 1998

17: Speak For Yourself, Bruce Clayton

Simone and Sipowicz look into the shooting of two women (one was killed) who were raped by a group of men in an apartment owned by a former crack dealer named Jamal who was crippled in a previous shooting incident. Caught by his doctor at the hospital, Andy tells Bobby about his prostate trouble. Meanwhile, Kirkendall, Russell and Medavoy investigate a shooting at a clinic. When they get their female suspect into custody, a security guard from the clinic who was her secret admirer comes to the precinct demanding she get a second chance. Medavoy takes him down.

Tuesday, March 31st, 1998

18: I Don't Wanna Dye

Tommy Richardson's wife, Laurie, stops by to pick up his time records as Tommy has transferred to another precinct. Laurie expresses some concerns about his behavior, especially after she catches him in a phone conversation with another woman; she also shows Bobby and Diane signs of physical abuse. Bobby and Diane contact the woman that Laurie caught Tommy having a phone conversation and interview her, but it leads to nothing but more trouble for Tommy's wife. Meanwhile, Greg and Jill look into death of a man who was shot and found in the bathtub of his former girlfriend. The ex-girlfriend's father is also on the scene and suffering from the electric shock he received while trying to use an electric chain saw in the bathtub. Sylvia accompanies Andy to the hospital where he is scheduled for his CAT scan. Unfortunately, the test starts to go bad when Andy begins to experience chest pains. Tommy comes to the squad and lets Bobby know that no matter what they do, they haven't got any physi

Tuesday, April 28th, 1998

19: Prostrate Before the Law

Andy prepares for his prostate surgery. James has recovered from his back problems and returns to duty; 3 weeks earlier it is reporteds that Gina has given birth to James Jr. Greg is also celebrating Abby's birth and is more than eager to show the videotaped highlights of the birth to anyone who'll watch. As Andy goes under the knife the rest of the squad get involved with a case of reuniting Army buddies, where one of the buddies is found dead. The four survivors try to keep their story straight as the detectives' try to figure out their involvement. The army buddies are revealed to be a group that was planning a big event for the year 2000 that involved an act of terrorism. Andy's surgery goes well.

Tuesday, May 5th, 1998

20: Hammer Time

Sipowicz returns to active duty, but perhaps a bit too soon as his system hasn't quite adjusted and he has an accident when later interrogating a suspect. He begins to work a case with Russell and Simone, investigating the murder of a woman's boyfriend by her ex-husband. Before the investigation gets going, Simone is called upon by Det. Savino to help investigate a missing persons report that is being filed by the nephew of one his building's tenants. The missing woman had run-ins in the past with Simone's partner and building manager, Henry Coffield, so he is suspected and the other tenants support that theory. Interrogation of the ex-husband reveals that he was searching for his daughter who's missing. Despite an agreement keeping her immune from prosecution, the detectives' work to find another means to prove the crack addict mother and her dead boyfriend were responsible for the girl's disappearance. Meanwhile, former PAA Naomi Reynolds stops by hoping to see Bobby and tell him tha

Tuesday, May 12th, 1998

21: Seminal Thinking

Bobby and Diane talk about making a long-term commitment to each other. At a murder scene a couple of bodies are found and Medavoy is disgusted by the amount of semen found on one of the corpses. One body belongs to a car salesman and the other to a prostitute. Simone and Sipowicz look into the car salesman's death. The other detectives look into the prostitute's death. While Andy seems to be fully recovered from his surgery, the results of a recent blood test are not entirely favorable and he is nervous about telling Sylvia. The MO of the suspected perp in the prostitute's murder is to buy used condoms from a prostitute and then mix the spent semen with his own to cover his crime. However, Medavoy gets tough and is clever with the perp during the interview. Meanwhile, the uniforms bring a man into Simone and Sipowicz. They can tie the man to their victim, but are convinced that the man's honest account of the event leading to the shooting is true. Realizing that the man wasn't capable

Tuesday, May 19th, 1998

22: Honeymoon at Viagra Falls

Simone and Sipowicz work with Cohen to investigate the death of one of Cohen's witnesses and her son. Evidence points to the opposing attorney having some involvement with the arrangement of the homicide. Bobby and Diane plan to get married on their lunch break. Russell and Kirkendall help a man locate his missing daughter. Medavoy and Martinez look into a corporation dealing in fake sports memorabilia. Medavoy is taken with the blonde who was named as the front of the corporation, she reminds him of Donna. Andy's doctor stops by with the results of his latest blood test, the results are good. When the doctor inquires about Andy's sexual functions, Andy is less than forthcoming and the doctor's prescribes him the new wonder drug, Viagra. Just as the time for the lunchtime wedding grows near, both Bobby and Diane's cases break wide open. Bobby & Diane just make into the office, find a witness and get married. Greg calls upon the blonde. Andy gets his prescription filled and is able to t
Season 6
Tuesday, October 20th, 1998

1: Top Gum

Bobby dreams and later he visits his dentist. Besides the checkup, the dentist asks him to check on his daughter, whose boyfriend deals and uses drugs. However, Simone also seems to be showing signs of a health problem that he thinks is a chest cold, as he joins the other detectives at a crime scene, where they are beginning to investigate a stabbing death. The victim's father, who shows up at the scene with Mike Roberts as a bodyguard, asks the detectives to "make it right." Russell and Kirkendall get redirected to check into a possible rape case, but it turns out to be a false alarm. Sipowicz's opinion of Roberts hasn't changed and reluctantly takes the lead that he offers for the case. John Irvin returns upstairs in a temp job, the computer graphics business just didn't work for him. Russell and Kirkendall's false alarm turns up at the squad. She eventually points to her mother's boyfriend as being the rapist. The suspect in their case cuts Simone while they are grabbing him up. It'

Tuesday, October 27th, 1998

2: Cop in a Bottle

The detectives arrive on the scene of a shooting, where the shooter is Det. Walsh, from the 27, who was having a late night out with a few drinks and hooker. Simone arrives on the scene, but his difficulty breathing causes his so much discomfort, he is taken to the hospital. It appears as though Bobby has some heart trouble, its enlarged, cause unknown. Later, back at the squad room, Sipowicz begins questioning alcoholic Det. Walsh. Walsh's lieutenant arrives, ready to crucify him, Fancy steps in and ask him wait until their investigation is over. The investigation concludes and the detective's actions are vindicated, although Andy offers him some advice about his drinking. Bobby's condition may be caused by an infection; however, more tests are needed to know for sure.

Tuesday, November 10th, 1998

3: Numb & Number

Bobby isn't doing much better the following morning; the doctor recommends they do the test he recommended, earlier than planned. When Andy hears about these tests it puts him on edge and makes him more difficult to work with than usual. While Jill waits with Diane, the other detectives investigate the death of a man who was murdered in the park. The tests reveal that Bobby's heart is damaged; the only long-term option is a heart transplant. Meanwhile, back on the case, the detectives interview a suspect who initially gives them misleading information because she is trying to protect herself from the actual perpetrator, a man with ties to the mob.

Tuesday, November 17th, 1998

4: Brother's Keeper

The word goes out to the uniforms to look out for any possible donors for a heart for Simone. Sipowicz, Medavoy and Martinez investigate the homicide of an elderly woman whose hands and feet were cut off of her body. Bobby is transferred over to the surgical staff, where his new doctor recommends that waiting for the heart transplant is his best option. The woman's two sons are probable suspects, one son, Arnold Struel, shows no remorse over her death, the other, Stanley an alcoholic junkie, who didn't like her, at least shows some compassion. Sipowicz finally gets Arnold to give it up. Later, when he returns to the interview room, he sees that Arnold is hanging himself. He debates about waiting until he is dead, to provide a donor for Bobby, but circumstances (Medavoy) prevent him from waiting. By chance, an off-duty cop is shot in the head and for all practical purposes is dead; Fancy makes a pleas with the widow, for a directed donation. Eventually she consents and Bobby is prepped

Tuesday, November 24th, 1998

5: Hearts and Souls

It is ten days after Bobbie's surgery and the detectives wait with anticipation as Bobby is set to be released from the hospital. A minor complication arises with a possible infection. Andy's ex-wife shows up at the squad, she's getting ready to defend herself against a DWI. She slips out while Andy is trying to reach out to help her. Bobby takes a turn for the worse and the entire squad is put on edge. Diane insists on seeing Dr. Carreras. He lays the hard news on Diane; it would be better overall for Bobby is he was kept from suffering any further. Dr. Carreras and Dr. Swan have differing opinions on the prognosis for Bobby's future. Carreras feels that Swan wants Bobby's inevitable condition to be on another department's record. Andy gets Katie to agree to begin attending meetings, as a way meet the terms of her. Diane calls the squad to advise them that after the shift is over, it might be a good idea to stop by the hospital to see Bobby. Bobby receives last rites. Au revoir Robert

Tuesday, December 1st, 1998

6: Danny Boy

Bon jour Danny Sorenson. Diane returns to work. Sorenson catches his first case, a drive-by shooting, which then gets mixed in with the case Russell has caught, the shooting death of the drive-by shooters. Russell is annoyed when Sorenson takes over both cases. Sylvia stops by the squad to ask Andy's help in checking out whether a man, Suarez, who was put into prison may have really been innocent. So he tries to reach out to cop who made that arrest, but Dornan has a better memory of the way he's seen Sipowicz act in the past.

Tuesday, December 8th, 1998

7: Czech Bouncer

An elderly couple that Sorenson is familiar with is brutally attacked and the woman dies. Dolores hasn't shown up for work, so John Irvin fills in as the PAA. There is a homicide at a strip club and Russell and Kirkendall catch the case. When trying to round up their witnesses for interviews, they discover a familiar face, Dolores, who isn't implicated in the case. Their other interviews lead to the identification and capture of a suspect (a client) who readily confesses to the female detectives. Meanwhile, Sorenson and Sipowicz begin their investigation, which leads to the interview of a suspect, where Sorenson shows Sipowicz some of what he's got in the interview room. Sorenson regrets his action. Later in the day, Sgt. Dornan returns to the squad to talk with Sipowicz about the Suarez case. He now believes the case should be reopened. When Andy gets home to tell Sylvia, she tells him it has become a moot point, Suarez was just murdered in the laundry room at Rikers. Danny and his gi

Tuesday, December 15th, 1998

8: Raging Bulls

The cop that stopped Fancy for a broken taillight a couple of years ago is involved in the shooting of a black undercover officer. Tensions rise between Sipowicz and Fancy when the black and white issue comes up and later Fancy interviews Szymanski. Sipowicz and Sorenson's evidence from their interviews, points to the fact that Szymanski's story is good. Sipowicz tells Fancy that he can't jam up Szymanski for this. The tension in the squad rises so high, that Fancy and Sipowicz come to blows with each other. Shannon stops Russell and Kirkendall to tell them that Dolores was caught shoplifting. They reach out to help her and then try talking with her; however, Dolores only seems interested in knowing whether she still has a job. Sylvia returns home, disheartened by the Suarez story; Andy offers to help her get him justice.

Tuesday, January 5th, 1999

9: Grime Scene

Kirkendall's son, Kyle, is the only known witness to a stabbing. Russell, Sorenson and Sipowicz begin work to find another witness or a confession from a suspect (when they find one) to help keep Kyle from having to keep reliving this event in a courtroom. Sylvia begins working with Sgt. Dornan on investigating the Suarez case. They interview a man inside who points them to the person responsible for putting Suarez in jail and his subsequent murder. Meanwhile, Medavoy and Martinez investigate a homicide where an informant on an old case may be the key suspect. Dolores implores John to help her find out her status with Fancy, she doesn't seem to want to face him or the detectives. With Sipowicz meeting with Sylvia and Dornan about the Suarez matter, Russell and Sorenson find a suspect in the stabbing. With their cases down, Russell joins Sorenson, Medavoy and Martinez after work in a bar. Sorenson expresses curiosity on whether Russell drinks or not, after she almost takes a beer that M

Tuesday, January 12th, 1999

10: Show and Tell

Diane contacts Jill for help. Greg gets an offer of free Chinese food from a shop owner who he and James helped out on a previous case. Sylvia, Andy and Sgt. Dornan meet with someone who will help them nail the man who had Suarez framed and killed. IAB and the FBI are interested in the burglary case that Sorenson and Sipowicz are working. When the Feds leave the room, IAB reveals the information they have about two retired cops who pulled the job. When the retired cops are collared, the FBI reveals their information which points to the nephews of the retired cops. Greg panics when he gets the impression that IAB is there about the free Chinese food. Sorenson talks with one his informants who he recognized from one of the robbery's surveillance tapes. With this evidence they are able to put down the case, at least as far as the FBI will let them. Sylvia, Andy and Dornan interview try to make a deal with the Suarez killer, but he won't deal, with the leukemia he has, he has nothing to lo

Tuesday, February 9th, 1999

11: Big Bang Theory

A woman is murder in her apartment and a woman (who only wants to talk to Sorenson) keeps pointing to the building's gigolo as the culprit. Meanwhile, Sorenson has problems of his own. He takes lost time to help his Army buddy deal with some emotional problems, but calls in Sipowicz for support when the situation gets out of hand. They get the situation under control, but later in the day Sorenson gets a message from Joey that he's leaving town.

Tuesday, February 16th, 1999

12: What's Up, Chuck?

The detectives are called to scene of a homicide of man whose body was dumped, Medavoy and Martinez take the case as Russell and Kirkendall stop to offer advice to a family whose daughter may have gone missing and Sipowicz and Sorenson are held up in traffic. John Irvin reports to Sorenson and Sipowicz that he fears Dolores is in trouble, because she's turned to hooking. He knows that she was last seen with a well to do man named Malcolm Cullinan. His attempt to help her out only gets him into trouble, starting with a visit from James Sinclair, the high profile criminal defense attorney who is representing his wealthy client and one of Sipowicz's favorite people. The family Russell and Kirkendall stopped to help, bring a suspect to the station, a man with head problems confesses to dreaming about killing the girl. A man is beaten by the brothers of the victim in Medavoy and Martinez's homicide, but this man's story leads back to the one of the brothers. Sinclair shows up set to negotia

Tuesday, February 23rd, 1999

13: Dead Girl Walking

A woman's body is discovered in a ditch and the detectives begin their investigation when Fancy calls Sipowicz and Sorenson back to the squad. Back at the squad, Dornan (who was demoted back to Detective) is there with his Lieutenant. They are looking to raid a supply of weapons that are located in the 15th precinct. The raid turns up the weapons, but no suspects. Meanwhile, the ditch victim's mother positively ID's her daughter's body, but her daughter is actually alive and knows who killed the woman who had her ID. Kirkendall and Russell suspect the mother was looking to commit fraud with an insurance company. A stakeout is begun with the weapons store, then suddenly Fancy is shot at with an automatic weapon, his vest protects most of his body, but he is grazed in the arm. For Sipowicz's sake, Sorenson finds out from IAB's Martens, why Dornan was busted, it wasn't because of the Suarez case. Russell must deal with Bobby's old tenant, Henry Coffield, Bobby left him his pigeons.

Tuesday, March 2nd, 1999

14: Raphael's Inferno

Sorenson's sister, Lori comes to town and spends the day in the city trying to hook up with him. However, he and Sipowicz are investigating the murder of a nine-year-old girl who was found murdered in the basement of the building where she lived. The building's superintendent is only interested in getting his tools back. Sipowicz and Sorenson find the tools in the possession of a tenant of the building who has his own passageway into the basement. Meanwhile, Medavoy and Martinez investigate the case of an elderly man who comes to the precinct claiming he's been embezzled by his young girlfriend through influence by a friend of hers. The detectives debate about how to tell the old man about the nature of "girl" who's been giving him great pleasure. Dolores Mayo's long estranged father comes looking to visit her, Diane and Jill give him the news of her death.

Tuesday, April 6th, 1999

15: I Have a Dream

Sipowicz is having a recurring dream involving his father and Sgt. Dornan. In the dream Sipowicz's father claims that Dornan was responsible for putting his eye out. One of Sorenson's informants helps the detectives with their investigation into the shooting death of a drug dealer by a police officer. The officer might just not be cut out for police work, but the shooting is proved right. Vince Gotelli comes to the squad looking for help with one of his insurance company's chronic complainants, a man with mob connections. The complainant alleges that his downstairs neighbor is constantly vandalizing his car; Vince wants the detectives (Sorenson and Kirkendall) to tell him his options. None of their advice is heeded as the complainant is beaten to death by his neighbor. Sipowicz meets with Dornan to tell him what he thinks his dream meant. Dornan, who's been drinking during the time before Sipowicz arrived, doesn't offer him any support, which sends Sipowicz running from the bar, intent

Tuesday, April 13th, 1999

16: Tain't Misbehavin

Sorenson's girlfriend Nadine comes by to give him some news about the lateness of her period, but she feels that he doesn't seem to be ready for this, when he can't remember her last name. The situation puts Sorenson out of sorts for the shift and the squad's curiosity raised as they try to figure out what is going on, keeping them all from focusing on their case of a body found in dumpster. The victim is ID'd and a dim-witted man, Ted, who the detectives pick up, used his credit card. After interrogation, Ted points to the man who gave him the card as the one who had him move the dumpster. Later that evening Danny lets Nadine know that he will take care of his responsibility. The detectives try wiring Ted, to get a confession out of his boss. When the wire doesn't work the first time, Sipowicz poses as his brother. Nadine stops by to tell Danny about the results of her doctor's test, negative.

Tuesday, April 20th, 1999

17: Don't Meth With Me

Sipowicz and Sorenson investigate the death of a woman who was killed for her valuable coin collection. Evidence points them towards her son who might be supporting his drug habit. Meanwhile, Russell and Kirkendall are investigating the robbery of a courier truck; the courier that secures the truck car is the company that Mike Roberts now works for. So Roberts comes to the squad to give them information about who probably have pulled the job. In addition he needs to talk with Sipowicz about his something that is on his conscience, but isn't able to get to the particulars that are bothering him. Robert's tip to the squad about the dispatcher, who leads them to the perpetrators whom, are going to use the same M.O. and commit another robbery. Although, the tip doesn't look good in the eyes of Roberts' boss, since Roberts had greenlighted the background check of the dispatcher. Mike Roberts warns John Irvin that rich people who've been humiliated will take their revenge. Later, John realiz

Tuesday, April 27th, 1999

18: Mister Roberts

Mike Roberts is dead. His body was found on top of a car after being thrown out of the window of his office building. John Irvin approaches Sipowicz and tells him what Roberts warned him about. So the detectives begin to see if they can build a case around Cullinan, the rich man that John punched out. Medavoy looks into a book that Roberts was writing for clues. Kirkendall volunteers to become the bait for the trap they lay for and catch Cullinan in. Cohen isn't delighted with her performing this task, which she feels is just a part of her job. She tells Russell that she isn't going take the crap from him, so they are through. As the squad waits for the lawyers to work out the details of the Cullinan bust, Medavoy reads more of the notes of Mike Roberts, featuring Donna Abandando.

Tuesday, May 4th, 1999

19: Judas Priest

Katie Sipowicz seems on the road to recovery, but Dornan is in desperate need of it. Cohen brings news to the squad that they are going to need more evidence to make any case against Cullinan that will stick and his broken relationship with Kirkendall seems to be beyond repair. Meantime, Sipowicz appeals to Fancy to reach out on Dornan's behalf. James Mayo comes to the squad, it seems that John Irvin has been keeping him informed about the pending investigation into Dolores' death, and he demands that they do something or he will. Fancy lets John Irvin know where he stands in the squad and later tries to do the same for Dornan. Sorenson and Sipowicz interview the women who obtained the drugs for Roberts and she points to a Wall St. courier who is the supplier. Sorenson offers to take Kirkendall's boys to a baseball game; he'll even let her come along, even though he really still has an eye for Russell. Cohen asks Russell about the possibility of making up with Kirkendall. Katie comes t

Tuesday, May 11th, 1999

20: I'll Draw You a Mapp

Sylvia decides that Danny would be a much better witness than Andy would in the pending trial of Cullinan. Sipowicz seems to still have unresolved issues with Sinclair that would jeopardize the case. She works with Sorenson and Kenny, the drug courier, to ready them for the trial. John Irvin tells Sipowicz that he is still in contact with Dolores' father, although he says he is not providing him with any more information pertaining to the case. Meanwhile, the other detectives investigate the death of a woman's husband. They believe she may have done it for the insurance money and her son gives them evidence that coaberating evidence. Although the woman and another person they interview during their investigation keep reminding them about the Diallo case, something they'd all rather not be reminded about. Sinclair promises Sipowicz that he will get him on the stand, even if the DA won't let him. Sipowicz tells Sorenson that he will be taking the stand. Sylvia disagrees with him, but whe

Tuesday, May 18th, 1999

21: Voir Dire This

Andy prepares for his confrontation with Sinclair. John Irvin meets with Jimmy Mayo, but Mayo seems focused elsewhere. Officer Shannon brings a 13-year-old boy to the attention of Sorenson; Shannon (and later Sorenson) feels the boy is upset about something that he won't talk about. When he does tell his story, what he reveals disturbs Sorenson. Sorenson is so worked up; Fancy calls Medavoy and Martinez in early to accompany him in his questioning of the suspected pervert. The pervert freely confesses to his crime, and the detectives try to locate a relative for the boy, to keep him out of the system. At an awkward moment, Danny kisses Diane on the lips. Meanwhile, the hearing has begun, Kirkendall testifies, evidence is admitted (subject to connection) and Jimmy Mayo arrives in court just in time for a recess. Next on the stand is Kenny, the drug courier. During another recess, Sylvia gives Andy some words of encouragement. Then he takes the stand and Andy holds his own, with just a l

Tuesday, May 25th, 1999

22: Safe Home

As a result of her injuries, Sylvia has died. The squad worries about Andy's state, will he start drinking again. Andy is staying in his apartment, only making sure that Theo makes it to and from school. He is only accepting a minimal amount of help from his ex-wife Katie. Medavoy and Martinez interview a man who claims that he was hired to murder Kenny Priest at the Cullinan trial. He points to his sister, Lurleen as the one who set him up with the job; she also had something to do with Cullinan's murder of Mike Roberts. Sorenson goes to seek Sipowicz's help, when they get Cullinan to drop his high priced attorney. John Irvin is hard on himself and feels that he can never face Andy again. Danny gets Andy to help with the interview of Cullinan and the very subdued interview gets Cullinan to crack. John Irvin and Andy silently pass each other on the stairwell. A few moments later, Andy reappears and assures John he doesn't hold him responsible for Sylvia's death. Andy debates about how
Season 7
Tuesday, January 11th, 2000

1: Loogie Nights

The 15th precinct "reopens for business" a little later than anticipated this season, but Sipowicz took advantage of the extra time to grieve Sylvia, raise Theo and lose some weight. Yes, Andy has shed a few pounds. Sipowicz and Sorenson begin an investigation into the death of man who was beaten to death by a pair of cops. One of the cops, Sorenson had helped out in last season's case involving the shooting of a black police officer. Medavoy gets a dirty uniform working a parade detail. Jill seeks Diane's opinion about restarting a relationship (for the sixth time) with her ex-husband Don, who's been real helpful lately, as their son Kyle gets ready for his first communion. Sipowicz, Sorenson and Franco with some reluctant help from Laughlin uncover the truth about the beating. Which officer performed the beating death, will be left for the jury to decide. Sipowicz goes home to Theo and later that night at the bar, Sorenson wants to discuss the outcome of their investigation with Laug

Tuesday, January 18th, 2000

2: A Hole in Juan

Kyle Kirkendall receives his first communion and just outside the church, Sipowicz and Sorenson spot a surveillance van. At the squad Danny talks with Mary Franco who is about to see the captain about her possibly being transferred to the anti-crime unit. Sipowicz is informed that the surveillance team is watching Don Kirkendall who's been delivering packages from Peru. He tells Diane who feels compelled to tell Jill, who isn't receptive to the information and feels that Diane has that "I told you so" air about her. Sipowicz and Sorenson help a probation officer get one of his clients to give himself some protection against some his former running buddies who've harassed him. It looks bad for him when later that morning one of his old buddies is found dead and he is convinced that he is going to be convicted of the crime. A woman at the scene of the crime later comes to the squad in a search of a reward for her information. Meanwhile, Russell and Kirkendall reluctantly work together to

Tuesday, January 25th, 2000

3: The Man with Two Right Shoes

Danny and Mary spend the night together. Andy seeks advice from Katie about some trouble he is having with Theo. She tries to give him some advice, but he misses her point. Sipowicz, Sorenson and Medavoy look into the murder of a man who assailant fled the scene wearing two right shoes. There is also a question of theft at the crime scene, when it is discovered that the jewelry the victim was wearing disappears just after the fire department has left the crime scene. Meanwhile, Russell, Kirkendall and Martinez investigate a mother's concerns that her son has become a thief. In reality he is receiving gifts from a teacher who claims she is looking out for his interests, or rather is it just her interest in him?

Tuesday, February 1st, 2000

4: The Naked are the Dead

Sipowicz, Sorenson, Russell and Kirkendall begin investigating a homicide where the bodies of seven naked men are found. Medavoy and Martinez investigate a victim whose body might have been dumped near a sweatshop, but Greg is more interested in the female paramedic on the scene. Sipowicz and Sorenson get assistance from a department profiler that Sipowicz doesn't like and Morrison from the Organized Crime Bureau. After returning from a canvas, Jill gets a message that her ex-husband Don has been arrested. She goes to see him and he plans to use her giving the heads up to help save his ass. Never mind that that her losing her job will affect the kids. When she returns, Fancy finds out about her indiscretion and works to save her job. Meanwhile, Sipowicz and Sorenson work with Morrison to sit on a suspect that Morrison likes for the crime, which doesn't pan out, but a cab driver who picked up some suspicious characters comes forward. Later, Mary makes dinner for Danny.

Tuesday, February 8th, 2000

5: These Shoots are Made for Joaquin

Jill seeks advice from Diane about her current situation with Don. The detectives investigate the death of a man who was shot in front of his wife and the victim's brother, Joaquin is happy to help the detectives know about his brother's background. Martinez tells Medavoy that he's passed the sergeant's exam and since he scored well he expects to get the promotion. Preston Ross (from Latent Prints) is impressed enough with his work in getting prints off the gun used in the murder, so much so, that he delivers the results in person, much to Andy's delight. Medavoy allows Martinez's pending promotion to distract him. An officer from narcotics questions Russell in an attempt to get information that will help them with their case against Don Kirkendall. Mary Franco comes downstairs from anti-crime, causing Sorenson to become a little flustered evidently she got her promotion. After talking with Jill, Diane agrees to meet with Denby to get a better feeling for him. During her meeting with h

Tuesday, February 15th, 2000

6: Brothers Under Arms

Martinez arrives at the squad for his last day. Diane tells Jill the results of her conversation with Denby. Sorenson and Sipowicz look into a murder, where the gun used was involved in a shooting 2 years earlier. With help from the gun owner's mother, they get the gun and the name of the party who last had the gun. That party points to the gun owner's brother as the one who really wanted the gun to accompany him on a visit to his girlfriend's ex-boyfriend. Denby tells Russell that Don Kirkendall escaped from his supervision last night (after his night of drinking with Russell) and if Don contacts Jill, Russell should let him know, so he can save his own ass. Jill gives into Don's continual calls and asks Diane for the use of her apartment, knowing that her own apartment is probably under surveillance by Denby. Jill gives Don some money and tells him to leave, but before he goes he swipes Bobby's wedding ring from the mantel. The squad gathers to celebrate the promotion of James Martin

Tuesday, February 22nd, 2000

7: Along Came Jones

An off-duty cop is found dead. Diane has yet to tell Jill about Don's fate. Det. Baldwin Jones (formerly of the Bias unit and who prefers to be called "D") reports to his new assignment at the 15 Squad. Sorenson's street contact "J.B." tries to bring them information for their case but Danny isn't buying. The dead cop's partner comes in for questioning and Sipowicz's style gets her to reveal that she had a relationship with her partner, which doesn't lead to anything. All the while the new guy and the other detectives canvas the neighborhood and find someone who can point out a probable suspect for the shooting. Fancy tries to find out why Jones was transferred into his unit, without any notice and it turns out it was just someone wanting to remind him about the fact that Fancy still lets Sipowicz do his job. Russell talks with Sipowicz about what she should do with the information that she knows and he suggests that she should tell; otherwise it would destroy their partnership. Meanwh

Wednesday, February 23rd, 2000

8: Everybody Plays the Mule

Danny wakes up after having a dream about his sisters being in a fire with his mother who doesn't do anything to help save his sisters. He becomes angry with Mary. Kirkendall and Russell investigate the death of a woman who was thrown out of a van under the wheels of a bus. The contents of her body were removed before she was pushed under the bus, because one of the hazards of her occupation as a drug mule killed her. Her boyfriend's complaints of the stomach flu make it seem as though he might know more than what he is letting on. Eventually the contents of his digestive system and his story make themselves present. Meanwhile, Jones catches his first case. He and the other detectives investigate the disappearance of a Russian couple's two children. The husband is convinced that the boys are with his sister; however, his wife doesn't share that conviction. The husband also hears voices in his head, which eventually say enough that the detectives figure out that he knows where the boys

Tuesday, February 29th, 2000

9: Jackass

An old friend of Andy's stops by to ask Andy if he would take his niece out on a date. Andy asks for a couple of hours to make a decision, seek advice and find a babysitter if one is needed. Meanwhile the detectives are sent out to investigate a homicide where the victim is a little ripe. Fancy asks Jones to call his old boss at the Bias unit, when the crime looks as though it might have been gang related. Andy asks Danny if he thinks it would be all right if he went out on a date. Danny encourages him to give it a try. Abner and Fancy have words and Jones isn't sure what to make of the situation. The investigation concludes when the mother gives up her son as their suspect and Jones conducts the interview (with Abner watching). Andy goes on his date as Katie watches Theo. The date goes well, but when Andy returns Katie lets her feelings be known; that is that she wished he had dated her.

Tuesday, March 7th, 2000

10: Who Murders Sleep

Danny has another bad dream about his sisters and Mary witnesses his plea for relief. He goes out for an early morning walk, but loses track of time. Sipowicz is called to the scene where an 8-year-old girl's skeletal remains are found. A dog's nose contains a bullet that might be the key to Medavoy's case; only the dog's owner won't authorize the surgery that would remove the bullet. Sorenson arrives to work late but Sipowicz covers for him. They go to the house of retired detective that handled the missing girl's case. Only the old detective brain is a little scrambled and he isn't keen on letting Sipowicz and Sorenson handle his case file, without him being there. Jones comes up with a solution to the problem they have when the dog owner can't identify the man who shot her dog. A canceled check in the case file and a tenant list, lead Sipowicz and Sorenson to suspect's for girl's murder, meanwhile the senile old detective has wandered of and got lost. Sorenson goes off on the suspec

Tuesday, March 14th, 2000

11: Little Abner

Fancy meets Abner, who wants to say his goodbyes and wants that same message conveyed to Jones. Sipowicz and Sorenson (with Medavoy and Jones) investigate the murder of a nightclub owner's partner. The nightclub owner, Dave Lorenz and one of the bartenders believes that his partner may have been the victim of a hit ordered from inside prison, since the partner was known to be sticking it to a mob informant's former girlfriend. Russell and Kirkendall work with a woman (Shanice) who claims that her boyfriend raped her. Fancy believes there might be something more to Abner's message, so he passes the message along to Jones and asks that Jones give Abner a call in return. When Abner doesn't answer any phone calls, Fancy takes some lost time to go to Abner's apartment and finds Abner dead in his bathtub from a gunshot to the head. Shanice's boyfriend is brought in, but will not talk with female detectives, he requests a brother detective. So Jones conducts an interview and the boyfriend pre

Tuesday, March 21st, 2000

12: Welcome to New York

Sorenson, Sipowicz and Medavoy with help from John Irvin, investigate the disappearance of a gay man (with evidence of foul play), whose nephew indicates that his uncle's former lover might be their man. The lover is brought in for questioning, but their questioning reveals that the lover's new roommate might be someone worth questioning as he's referred to the victim as "Satan incarnate." Meanwhile, Russell, Kirkendall and Jones help the meek victim of a gang rape. The victim at least had the presence of mind to keep track of where the gang took her to be raped, despite the fact they wouldn't let her see where they were taking her. Retracing her steps leads the detectives to the apartment where the raped occurred and to "the fifth man in," which will eventually lead them to the other four.

Tuesday, March 28th, 2000

13: The Irvin Files

Sorenson and Sipowicz start looking into the disappearance of snooty art dealer, Noel Beller's collection. Medavoy and Jones interview a man who's reporting his wife as missing. During their interview with him, the man never looks them in the eye. A woman, Nikki Cameron, who's trying to write her first article for an art magazine about Beller, returns to the squad to give the detectives additional information about the art dealer's cousin, who had a set of keys and has returned to New York. There also is a hint of mutual interest between Nikki and Danny. A man comes in with information about the missing woman, causing Medavoy and Jones to revisit the strange husband and confirm their suspicion that he had killed his wife. After meeting Beller and his cousin, Sorenson and Sipowicz return to Beller's apartment, where they are nearly ambushed by Nikki Cameron's accomplice who's carrying a gun. Both Nikki and her accomplice are brought into the squad and Sorenson lets her know that it will

Tuesday, April 4th, 2000

14: Sleep Over

Sipowicz and Sorenson investigate a robbery that's turned into a murder. A former traffic cop, who is now working as a security guard for the daughter of the victims, makes their investigation. Sorenson's street informant J.B. has info about the case and Sorenson is still disappointed by J.B.'s continued drug use. A wealthy woman, Kathleen Gallagher, comes to the squad to report to Medavoy and Jones that her former housekeeper has been evasive about the circumstances regarding her baby's death. With Russell and Kirkendall they interview the housekeeper who claims that she and her husband don't know where the baby is buried. The husband says that he doesn't know where the baby is and it didn't matter to him as the baby wasn't his, but rather the baby was the son of his wife's boss. J.B.'s information is good and the case is easily put down. Later, Danny takes J.B. to stay in his apartment in an attempt to help him get clean again; however, Mary, who was waiting in Danny's apartment for

Tuesday, April 11th, 2000

15: Stressed for Success

Danny is disappointed and annoyed when he discovers J.B. left his apartment during the night. Later a junkie named Leslie comes into the squad to report to Sorenson that J.B.'s might be in trouble. A woman reports to Medavoy and Jones that she thinks she's bought some old dresses that are actually stolen property. Kirkendall brings in a woman named Lucy, who Laughlin from Anti-Crime recognizes as a repeat offender. According to Laughlin, Lucy's husband sends her out to do the crimes. The husband claims she is a "friggin' kleptomaniac". Sorenson arrives at the scene of a fire, only to discover a body that is J.B.'s. He returns to the squad and hopes to seek some comfort from Mary, but she gives him the realities of the situation, but he isn't prepared to listen. Meanwhile, Sipowicz is annoyed because he was taken out of rotation. Sorenson breaks down in the squad and Russell seems to be the only one who will comfort him. A woman comes to the squad to claim the stolen property that Jones

Tuesday, April 18th, 2000

16: Goodbye Charlie

Andy tells Katie that he doesn't know how to handle Danny, who told him that last night he was planning to get a load on. Katie tells Andy about how Danny reminds her of Andy Jr. and they both discuss the fact that they have seen visions of Andy Jr. Danny wakes up in Diane's apartment after his night of drinking. An old friend of Medavoy's, Charlie Sung stops by hoping that Medavoy can help him out with a problem; but Medavoy can't help him without more to go on. A young interracial couple comes in to report that they've found his parents murdered. Sipowicz looks toward their son as their most likely suspect. Jones interviews the suspect's girlfriend and makes a connection with her that they might be able to exploit against her boyfriend. Sipowicz is still distracted with his concerns about Sorenson's recent behavior and lets it get in the way, until they finally discuss it. That aside, Jones brings the girl over to their side and Sipowicz brings the suspect down. When Sung brings him

Tuesday, April 25th, 2000

17: Roll Out the Barrel

A body is found in a barrel in the basement of a home that was formerly owned by mobster, Pete Mangrini. Medavoy and Jones begin a stakeout of Mangrini's current home, but they encounter a female reporter, Nicole Graf, who's following the same lead as the detectives. When Jones tries to persuade the woman to leave, he winds up accompanying her while they tail Mangrini to a restaurant. While at the restaurant Jones confronts Mangrini who's been abusing his wife; meanwhile Medavoy gets into an accident with Jones' Blazer. Sipowicz and Sorenson arranged to get Dino "The Rat" Ferrara back to the squad to build a case against Mangrini. Dr. Kroft, the medical examiner, whose wife is dying of cancer, seems to have an issue with Sipowicz's ability to have moved on past his wife's death. Ferrara is questioned, but doesn't reveal anything useful. Then Ferrara and Mangrini meet in the hallway and exchange a few choice words. The body is finally identified, but it is not Magrini's missing wife, bu

Tuesday, May 2nd, 2000

18: Lucky Luciano

A woman reports to Russell and Kirkendall that her twin sister is missing and the body is found in the trunk of a car an hour later. The car only reveals one fingerprint, that of Marcus Potter. Sipowicz, Sorenson, Medavoy and Jones meet Anthony a boy-looking man who lives across the hall who has a few opinions for the detectives regarding their investigation into the murder of a man's wife. The woman's son comes into the squad and establishes his alibi with Fancy. The son was at a convention for the vitamin company that Fancy's wife was working for a few years ago and Sipowicz still has an issue with why Fancy wouldn't sell him any of those vitamins. Meanwhile, the husband and his cousin are brought in for questioning and Sipowicz doubts the husband is really Italian. Russell and Kirkendall get Marcus Potter brought in so they can question him about the body in the trunk. With help from Medavoy and Jones, Potter reveals what he knows about the trunk. Sipowicz and Sorenson eventually ge

Tuesday, May 9th, 2000

19: Tea and Sympathy

The reporter that Jones gave the story about Magrini's dead wife 2 weeks earlier, Nicole, approaches him about the possibility of the two of them getting together for sex. He'd rather try the possibility of dinner first. A retired English cop, Jimmy Cheatham, comes to the Squad with information about a possible suspect that might help with the homicide case that they are working. Since Simpkins from the 25th precinct wasn't listen He takes Sipowicz into confidence that he is suffering with a condition that might be related to jet lag. Russell and Kirkendall question the employer of the suspect and get him to let them put his mortuary under the surveillance. Meanwhile, Jimmy Cheatham's ex-partner who's on vacation in NYC arrives to offer her assistance. The surveillance begins and ends the following evening with the suspect being taken into custody. Since Jones wasn't able to meet Nicole for dinner, he asks for another chance, which she gives him; however, when dinner ends they get busy

Tuesday, May 16th, 2000

20: This Old Spouse

A man comes into the squad reporting that his wife's houseguest might be responsible for a series of gas station robberies where the perp cuts the attendants, even after they give him the money. A gas station attendant positively IDs the houseguest and the man's wife as being guilty of the robbery; Sorenson and Sipowicz only have to bring them in for a little questioning and put them away. Russell spots Denby across the street and she believes he is talking with Don Kirkendall. She takes Sipowicz into her confidence, while she waits to see if Denby reaches out to her. An elderly man believes he may be being duped and Russell and Kirkendall investigate. They believe the man is being duped by a band of gypsies that they plan on catching using video surveillance, which they later do with help from Medavoy's "anchor takedown". Meanwhile, Denby reaches out and Russell asks Jones to do her a solid, by following Denby, to see if he meets a man who resembles a photo she's given to Jones. A pho

Tuesday, May 23rd, 2000

21: Bats Off to Larry

Andy takes Theo to the doctor to get a something Andy noticed about the color of Theo's mouth checked out. Jill meets with Don, so she's known all along. She asks him if someone is all right; who does she refer to we ask. Andy gets the results of Theo's blood test, he goes to pick up Theo, meet Katie and then the doctor, where the doctor tells them that Theo isn't making red blood cells the way he should. Medavoy and Jones look into the beating death of a man who was killed by the brother and the father of the girl the man was attacking. Russell and Sorenson wonder how they should help Jill. Medavoy and Jones' attack victim was actually raped by the victim four days earlier. Andy returns to the squad, but is beside himself, not knowing what to do. He doesn't feel he has the strength needed to help Theo through this medical problem. Medavoy and Jones interview the person who was seen fleeing the scene of the rape and he reveals that his friend was allowed to come over for sex, with veng

Tuesday, May 23rd, 2000

22: The Last Round Up

Sorenson stops by the hospital waiting room and tells Sipowicz that the Kirkendall situation is heating up. Fancy talks with Russell about Kirkendall's situation. He tells her that the job knows. Medavoy has an accident in the kitchen with the refrigerator door. Diane and Jill have a loud discussion and Diane tells her that she is out of time. Jill leaves, taking her last "lost time" ever. Theo undergoes his bone marrow test while Medavoy and Jones commiserate about the fact that they sometimes don't feel included in all the activity going on around the squad. Sorenson meets with Sipowicz at the hospital, to find out how Theo is doing and to ask advice about the mechanics of disposing of a body if the need arose, not that he is looking for that solution to the Don Kirkendall situation. Russell meets with Denby and she spots that IAB is following him. Theo results come in; he may have leukemia or his bone marrow may just have shut down temporarily as a result of a virus. Sorenson meets
Season 8
Tuesday, January 9th, 2001

1: Daveless in New York

It's 5 days until Theo's final blood test and Andy feels the need for this health situation to just be over. So he tries to get Theo's final test pulled up. Diane asks Danny about his relationship with Mary; but he expresses that he still has an interest in her. Leo Cohen has become a defense attorney and is he preparing to represent members of the 15th Squad in IAB's investigation of the Kirkendall situation. Don Kirkendall is trying to make a deal for himself that may jam up the members of the 15th squad. The investigation of a multiple homicide at a fast-food restaurant takes a twist when an accomplice in the crime is worried about his daughter, who he used as collateral to his drug dealer. The squad goes after the dealer. Meanwhile, when Medavoy gives his statement to IAB, Martens informs him that "the good cops" need to find someone who will back up their story. They realize to do this they will need to find Denby who might be their only connection to the woman who was "holding" F

Tuesday, January 16th, 2001

2: Waking Up is Hard to Do

It's the morning after and Danny and Diane talk about not talking about it at work. Gee, hasn't Diane been here before? The results of Theo's blood test are positive, they're not perfect but it is enough to put Andy in an unnaturally good mood. Andy and Danny catch a homicide involving a cab driver, part of wave of attacks on cab drivers. Since their shooting resulted in a homicide, Bass creates a task force and takes over Fancy's office. DiSalvo reaches out to Russell from Rikers and Sipowicz reminds that he was the guy that jammed Bobby up with IAB. Danny follows up at Rikers and the meeting with Denby. Andy, Baldwin and Diane follow leads in the cab shootings. DiSalvo offers Danny a hit on Don Kirkendall, and Denby provides a lead on the whereabouts of Lauren. A lead in the cab shootings results in a stakeout, which leads to the capture of a suspect. Diane finds Lauren, but she has little memory of the incident, but she will be glad to say whatever they want. Without her as a witn

Tuesday, January 23rd, 2001

3: Franco, My Dear, I Don't Give a Damn

Andy is bonding with Theo (who mentions he wants to be a cop) at the park, when he hears on his radio that all the emergency vehicles rushing by are going to the scene of a cop shooting. The cop's partner is worried that he is going to be jammed up as his wounded partner's husband is a captain in the NYPD and he was pursuing another suspect at the time (and not backing his partner up). When the 15th Squad is ready to break into the apartment of a possible suspect, Danny gives Diane something else to do, thus keeping her out of harm's way. She later calls him on it, when he tries to do the same thing when they are set to take another suspect. When they return to the house, Danny stops off to break off his relationship with Mary. The Captain stops by to see how the investigation is proceeding into his (now dead) wife's shooting. Knowing they have a suspect in custody, he watches some of the interview and then breaks into to assault the suspect, jeopardizing the investigation. The s

Tuesday, January 30th, 2001

4: Family Ties

A tourist is raped in her hotel room on the 4th floor and the detectives begin their investigation in a hotel filled with swingers. The following morning Jones and Medavoy catch a homicide in that same hotel on the 8th floor. Are the crimes related? The head of security at the hotel is a retired cop that Sipowicz knows. Danny tells Andy about the relationship that Andy already suspected. Danny wants to make sure that Andy doesn't have a problem with it and later Diane asks him the same thing (although she doesn't seem as sure as Danny). Andy just wants to know if everyone's happy. The last number dialed by the homicide victim was to Stella Kensington; she's a prostitute who also happens to be a little person. It turns out the victim was a pimp who was able to furnish talent for unusual needs. And some of that talent leads the detectives to a witness of the homicide. Meanwhile, the hotel's lawyer offers the rape victim a $500,000 settlement. The rape victim's brother gets it raised to $

Tuesday, February 6th, 2001

5: Fools Russian

Diane consults with a member of the survivor's network over her mixed feelings about her relationship with Danny, while she continually thinks about Bobby. The body of a Russian is found floating in the river. The detectives begin their task of figuring out who he is and why he was found there. The floating victim's wife Ivgenia comes into the squad and shows reservations about talking with Baldwin, she feels more comfortable when Diane is in the room. In the meantime, her black gardener says that he and Ivgenia are having a relationship and that she shot her husband. A bit suspect, given the impression of racism she's given to Baldwin and she later says that he shot her husband. ADA Valerie Haywood suggests that they go after the gardener because in this "he said/she said" situation they've got, the case will be easier to prosecute. The detectives disagree and arrest the wife. Meanwhile, Greg spends the day dealing with two Chinese men who've been brought into the squad. They are only

Tuesday, February 13th, 2001

6: Writing Wrongs

Alyssa, a 15-year-old schoolgirl is strangled and Russell, Jones and Medavoy investigate. Two of Alyssa's friends are brought in to help gather some background information, but one of them seems reticent to talk. Some essays that Alyssa wrote point to her having had sexual encounters. Her teacher can offer no assistance except a name cited in her last essay. The name mentioned leads the detectives to a suspect who is a registered sex-offender, but his alibi checks out. Later the reticent girl comes forward and reveals there was a relationship between Alyssa and her teacher. His story to the detectives reveals that he was trying to stop Alyssa's obsession with him, which he says started because of the encounters cited in her essays. Meanwhile, Sipowicz and Sorenson investigate the death of a man, where the only witness to the crime is a slightly crazy homeless guy with a TV and a microwave. Their investigation doesn't lead to a conclusive suspect, so they decide to keep their key witnes

Tuesday, February 20th, 2001

7: In-Laws, Outlaws

A body is found in an alley. The victim is Nicholas, the homeless guy that was supposed to be in lockup overnight. Sorenson has some words with the desk sergeant when he returns to the house. Fancy negotiates a deal with the desk sergeant, to keep the peace and to keep Sorenson out of trouble. All Sorenson has to do is apologize, given his current state of mind it might not be too easy. Mauricio is brought back in from Rikers' to get him to give up the location of Diego who is still their prime suspect in the Jefe homicide and now perhaps Nicholas's murder. Nicholas's family comes in and it is revealed that with the money he had he probably could have had a Park Avenue address. They later return when it is discovered that Nicholas made a phone call to them shortly before his death and Nicholas's brother-in-law admits to taking the call. While on a stakeout for Diego Medavoy asks Jones is he's ever thought about asking ADA Haywood out. Jones doesn't want to discuss the topic. They captu

Tuesday, February 27th, 2001

8: Russellmania

Fancy comes down on Russell and Sorenson for yesterday's display in the squad room. He assigns Sorenson to work with Medavoy and Jones on a subway double homicide and Russell is to get assistance on her apparent murder-suicide case from Sipowicz. Russell runs into Denby while canvassing some of the employees at the courier company, she indicates to him that the relationship with Danny didn't work out and that piques his interest. Further investigation into the murder-suicide reveals that the murder victim was operating a drug distribution network using the courier service, and it now appears as though Harry Denby has taken it over. Det. Olivo, an old friend of Sorenson's from narcotics, meets Sorenson to inform him that the case that is being worked in their squad may jeopardize a case their task force is building. He has to refer Olivo to Russell and Sipowicz, since he is working another case; however his knowledge of Russell getting involved with this case, puts him on edge. The susp

Tuesday, March 6th, 2001

9: Oh Golly Goth

Sorenson is given modified duty which lets him sit as his desk and catch up on paperwork, he has a chance to be reinstated if the DA's office decides they have enough information to press charges against Sid Thompson. Det. Connie McDowell reports to the precinct for temporary duty and is partnered with Diane. They begin to investigate the stabbing of man in hotel room who claims he was attacked in his room. It is revealed that he was in the company of a trio of Goths. The one Goth left in the hotel room is brought in, but cites one of the others as the probable stabber as he was passed out at the time. The other two are eventually found, one a runaway teenager from Minnesota, the other her mentor and eventually proven to be the stabber. Meanwhile, the father of one of the victim's of Sid Thompson's attack, the case that Sorenson blew, comes in asking about the investigation and the whereabouts of the son's crucifix. So Sipowicz takes a "vacation day" and follows up on the necklace, hop

Tuesday, March 13th, 2001

10: In the Still of the Night

A small scuffle breaks out in the precinct lobby when the man who enters is identified as the one responsible for the vehicular homicide death of a cop's cousin. This is the second scuffle that the driver has gotten into with the surviving relatives. Sipowicz and Sorenson are able to negotiate to keep charges from being filed against all parties and everyone is satisfied. Captain Bass's wife is stabbed and Russell goes to speak with her, while Jones and Medavoy investigate the crime scene. Bass tells Fancy he wants a full court press to get the guy who did this. In the interim, with a little push from Medavoy, Jones and Haywood make a date for a night of doo-wop. Russell mentions to Fancy that is was suspected but never proven that Bass's wife might have set a fire she was involved in 10 years ago. John Irvin meets an antique toy dealer who is interested in seeing his lead soldier. Danny speaks with Diane about his plans to leave if he gets out of line again making her uncomfortable.

Tuesday, March 20th, 2001

11: Peeping Tommy

Sipowicz spots something going down. He saves the victim and then pursues the suspects. Seeing one of the perps holding a gun he fires on their car shooting out the rear window, but the car gets away. When he returns to his own car, the victim (now his witness to the shooting) has disappeared. Russell and Sorenson begin an investigation into this shooting, as Sipowicz is required to stay back in the house when doubts are raised as to whether he shot at the right car. Meanwhile, Jones and Medavoy work a robbery and rape case and are joined by McDowell; Medavoy suspects that McDowell might be from IAB, since she only seems to show up when one of them is in a jam. Speaking of IAB, Martens stops by to see Fancy about the Sipowicz story, pressure from 1PP mounts and Sipowicz is asked to see the department shrink. Haywood and Jones discuss their date and the Sipowicz case, Haywood with some doubts and Jones in Sipowicz's corner. A wallet is found that leads to the witness in the shooting

Tuesday, March 27th, 2001

12: Thumb Enchanted Evening

A body is found in a trunk, which Sipowicz and Sorenson believe might be a message to the members of the Scarpelli crime family, since the car was found in their neighborhood. Russell and McDowell interview a man whose member (penis) was sliced off and later found two blocks away by a woman at an ATM. Fancy gets his promotion to Captain. Sipowicz suspects that Fancy knows who his replacement is, only he doesn't know why Fancy's holding onto the information. He has lunch with Cynthia have lunch and discuss what they may or may not be looking for. They concede to see how it goes. Sipowicz finds out that Fancy's replacement is a female lieutenant from the rat squad. John Irvin knows her from GOAL, Gay Officer's Action League, and he describes her as a real ball-buster. The other detectives search for a suspect in the dismemberment as Sipowicz and Sorenson collar a member of the Marino crime family. Their suspect wants a deal with the US and district attorneys, promising that and h

Tuesday, April 3rd, 2001

13: Flight of Fancy

While digging up old cases, to avoid the being around the squad for the arrival of Dalto, Sipowicz and Sorenson encounter a man carrying a cash register named Freddy. Fancy is moving out and Dalto is moving in and she starts making waves. McDowell asks Fancy if the ink is dry on her transfer. The general feeling in the squad is tense. Fancy meets with Capt. Bass to see if anything can be done to get Dalto removed from taking over his old squad. Meanwhile, Freddy takes Sipowicz and Sorenson to the places that he's robbed, but for a chance to get out of his jam, he tells them where he's seen a dead body. The body's been there at least a year and it seems Freddy knows something about it. They find the dead girl's relatives and learn that despite her young age of 14, she was an experienced crack-whore. Gibson stops Andy to ask about his niece, as to the status of their relationship; it seems Cynthia may have an opportunity with someone else, but she hasn't heard from Andy in a while and G

Tuesday, April 10th, 2001

14: Nariz a Nariz

The daughter of an ex-cop is found strangled in the apartment, the evidence points toward the ex-cop, who is an abusive alcoholic. Eddie Gibson confesses to Andy that he mislead Andy last week, so he could find out where he stood with his niece. When the ex-cop comes to and can finally answer some questions, he puts Sipowicz and Sorenson onto a lead involving his daughter's ex-boyfriend or pimp, since his daughter had also been hooking. It turns out to be nothing, but a pattern of other homicides is found. Something of Rodriguez's past comes up; it is revealed he was a hero cop in narcotics. Cynthia comes to the squad to talk with Andy. They talk and determine that relationship is over. Members of Brooklyn Homicide join the investigation at the 15th, to determine if this homicide matches the pattern that they've found. At initial look it does and Lt. Rodriguez lets the Brooklyn commander know that while they are in his precinct, he and his guys are in charge. While canvassing, Russell

Tuesday, April 17th, 2001

15: Love Hurts

A cop, allegedly working a second job gets shot, allegedly in a carjacking. The cop's story begins to unravel when during the course of the investigation the detectives find out about his mistress and her ex-boyfriend. Meanwhile, Medavoy and Jones investigate a shooting at a small business where he knows the owner. The owner fired shots with an unregistered gun, so Medavoy tries to help him out by telling him that his story should be that the gun he fired was carried by the suspects who robbed him. That story doesn't last long, when it is discovered that one of the storeowners' gunshots hit an innocent victim. Diane runs into Dr. Carreras, Bobby's doctor, and they make plans to have dinner that evening. The shot cop tells Sipowicz and Sorenson that he was with a hooker that morning. A suspect is brought in and after Rodriguez interrupts the interrogation and brings it to a close, Sipowicz has a few words for him out in the hall. Then Sipowicz and Sorenson go to the hospital to tell th

Tuesday, April 24th, 2001

16: Everyone Into the Poole

A Chinese man is murdered after making a delivery, which Jones, McDowell, Medavoy and Russell investigate. Sipowicz and Sorenson interview Victor Poole, a man who was brought in claiming that he had been kidnapped for the past three days. Given Poole's job with the IRS, the FBI has also been called in on the case. Diane receives a large bouquet of flowers from Dr. Carreras; later Andy asks Danny if he is okay with that situation and Danny tells him that he is. Medavoy and Jones investigate a lead involving the cell phone used to place the last order to the Chinese restaurant. A young girl is brought in, who eventually lets it out that a friend of hers used her phone. Sipowicz and Sorenson interview a transvestite prostitute that is caught using Poole's cell phone and they discover the location where Poole claims to have been held. The place is raided and the operators are brought in, one creating his own story about Poole and the other coming clean on the story, when Sipowicz and Sore

Tuesday, May 1st, 2001

17: Dying to Testify

Sipowicz, Sorenson, Medavoy and Jones begin investigating the death of the man shot in the robbery at a clothing store. They eventually get a lead on their suspected perp and wait for him to return from Atlantic City. Haywood comes into the squad looking for help in tracking down a witness named Tisha who is needed to testify in a retrial case. Tisha's sister (who is on the job) is reluctant to help Russell and McDowell in locating her sister. They eventually track Tisha down and agree to stay with her for the night, ensuring that she can testify the following morning. Tisha's comment about Diane still having Bobby's picture up and living in the same apartment gets Diane thinking. Meanwhile, Danny tells Andy that he hasn't got Diane out of his system, he plans on putting in for a transfer and he admits to having been outside her apartment the previous evening. The following morning, Tisha is turned over to Haywood and the murder suspect fresh from Atlantic City. Danny talks to R

Tuesday, May 8th, 2001

18: Lost Time

Diane decides to take a leave of absence, instead of a transfer. She tries to leave just before the other detectives arrive, but is able talk with Andy and tells him to tell the others she will call each of them. Danny doesn't take the news well, especially throughout the day when hears the other getting their call. As the day begins, Sipowicz, Sorenson and McDowell investigate a homicide of a stripper who sold jewelry on the side. Jones and Medavoy also investigate the murder of a man (while in the company of his wife) who was killed because he wouldn't give up his ring, a memento from World War II. Cynthia Bunin drops by the precinct and he tells her about his plan to remarry Katie, she tells him to make sure that what he is doing is right for him as well as Theo. Sipowicz helps Jones and Medavoy in their case by going undercover to find their perps. Meanwhile another DOA is found, and McDowell and Sorenson investigate to discover it is the missing boyfriend of the murdered str

Tuesday, May 15th, 2001

19: Under Covers

Sorenson visits the strip club where Kristen works and encounters an obsessed fan of hers. They have a minor exchange that doesn't get too confrontational, at least for now. He leaves with Kristen and she stays the night, telling Danny in the morning that the next time he comes into the club the owners want to talk with him. Sorenson arrives late to the scene of a homicide that Sipowicz and McDowell are investigating. Sipowicz bust his balls for showing up with the smell of alcohol on his breath. Meanwhile, Medavoy and Jones work another drug related homicide where someone who was in search of a dealer invades a couple's home. Later that morning, Katie stops by the squad to tell Andy that she's taken the initiative on getting them a new apartment, she's made a deposit on a place, which doesn't immediately sit well with him, because he's rejected the last "two hundred" she's found. Andy appears to have some misgivings about his decision from a couple of weeks ago, which is exempli

Tuesday, May 22nd, 2001

20: In the Wind

Sorenson hasn't shown up for work yet and when Sipowicz and McDowell go to his apartment they find a dead body. The body is Kristen the stripper. In light of all that information Medavoy and Jones try to work another homicide while Sipowicz and McDowell try to find Sorenson. Sipowicz finds out from Rodriguez about Sorenson beginning to work undercover and he and McDowell go to the strip club where Sipowicz uses some excessive force to Joey Schulman to give them information they can use to find Sorenson. It turns out that the Feds have been watching the strip club and besides Sorenson's disappearance, their man on the scene, Pete the bartender has also gone missing. Sipowicz and McDowell visit Sorenson's aunt to find out that Danny has started dealing with some personal issues. When Sorenson's credit card is used in Jersey City, Sipowicz and McDowell go and find a janitor from the strip club has used the card, claiming to have found it at the club. Meanwhile, the stress of the So
Season 9
Tuesday, November 6th, 2001

1: Lie Like a Rug (1)

The detectives begin investigating the deaths of 4 girls, but stress levels are running high around the precinct, with the recent events of September 11th and the fact that nothing has been found regarding Sorenson in the past 5 months. Sipowicz and McDowell are joined by narcotics officer John Clark Jr. (a second generation cop) to investigate a lead when a woman brought in for questioning points them to a possible suspect. Medavoy and Jones interview a shooting victim, who is later revealed to have been at the scene of the robbery/homicide and was caught in the crossfire. Interviewing the dealer reveals nothing for Sipowicz and McDowell, but when Medavoy and Jones another suspect, he offers them information on where a body is buried, but only when he gets a deal. With the information he gives them, they believe the body might be Danny Sorenson's. Sipowicz takes over the interrogation and gets a location for the body, where he and Rodriguez go to see what they will find; meanwhile

Tuesday, November 6th, 2001

2: Johnny Got His Gold (2)

The wearing of the wire goes bad, Clark gets shot on the street and Sipowicz kills the perp. Clark's father, a detective that Sipowicz has a history with (Sipowicz calls him "Dutch Boy"), arrives on the scene wanting to know what went wrong. McDowell, Medavoy and Jones begin investigating a shooting at a restaurant and see the news, which shows a picture of Sipowicz and mention his involvement in the morning's shootout. Sipowicz thanks McDowell for her intervention at the bar last night. After hearing about the TV coverage Andy, worried about Theo, decides to go home early; only Rodriguez gets a call from the 83rd, that his mother's apartment was invaded. Sipowicz and McDowell begin interviewing a woman who was having an affair with the restaurant victim, a faculty member at NYU. Det. Olivera tells Rodriguez that most probable suspect in his mother's break-in is a guy out on parole, whom Rodriguez had put in jail 8 years earlier. Rodriguez and Olivera go to where he suspects that

Tuesday, November 13th, 2001

3: Two Clarks in a Bar

Det. Daniel Eric Sorenson is laid to rest and the squad returns to work, catching two cases from night watch. Rodriguez wants Sipowicz to partner with Clark, but Sipowicz declines citing just burying his previous partner and having a previous partner named John. He suggest for now he partner McDowell and Junior can tag along. Medavoy and Jones look into a DOA found in a fire, where they meet a "whack job", the victim's roommate, Sally and a friend, Candy. Sipowicz, McDowell and Clark meet Gibson at the scene of a woman's stabbing. When the victim's husband, Phil Carlson, returns home he feels harassed by the detectives, who make him a prime suspect when his alibi doesn't check out. On his day off, Clark's father stops by the squad to find out how his son is doing on his first day. Clark Sr. exchanges a few words with Sipowicz who again calls him by his nickname "Dutch Boy". Clark Sr. asks Clark Jr. to tell him about his first case. After Clark Sr. leaves, Clark asks to about t

Tuesday, November 20th, 2001

4: Hit the Road, Clark

Sipowicz and Clark Jr. come to a working agreement. Clark Jr. promises that his father won't interfere anymore, but Sipowicz is reluctant to believe that. Eddie Gibson moves from night watch to the dayshift and is partnered with McDowell on a DOA. Medavoy and Jones help Sipowicz and Clark Jr. in looking into the death of a corrections officer from Rikers. Gibbons puts to rest any fears McDowell might have, having a man as a partner, while she just tries to adjust having him as a partner. Sipowicz and Clark Jr. interview their victim's ex-boyfriend, but until they find her car they don't find any concrete leads. A receipt from last night leads to a drugstore. McDowell and Clark interview their victim's mother and then her ex-husband, whom they find and bring in, but neither leads to anything. The stakeout of the drugstore gets the other detectives a man who was last seen with the corrections officer, but in his interview he points to his friend Darrell who was with him and the vi

Tuesday, November 27th, 2001

5: Cops and Robber

Vehicles in the precinct's parking lot are broken into, including Clark Jr.'s, and since he was just thrown out of his father's home, it contained all his possessions, including his detective shield. McDowell and Gibson work a homicide case, meanwhile the other detectives scramble to help cover Clark Jr.'s ass. If the problem doesn't get resolved by the end of the day, Rodriguez wants to know the whole story, until then he'll ask no more questions. A robbery victim reports that a cop ripped him off and Sipowicz and Clark Jr. follow a few leads. McDowell's interview of their homicide victim's pregnant girlfriend goes bad when the girl flips out after Gibson tells her that her boyfriend didn't make it. Sipowicz and Clark Jr. go to a pawn shop where someone flashing a shield was pawning items taken from the lot. They find out that Anti-crime is on the case, when they all hear that a shield bearing perp was captured by some uniforms. McDowell and Gibson interview their victim's boss

Tuesday, December 4th, 2001

6: Baby Love

Valerie stops by Baldwin's apartment for some spontaneity. Sipowicz gets a page from Gibson's niece Cynthia, and agrees to have lunch with her. A baby is taken from hospital and all of the detectives move on the case, until Jones and Medavoy are diverted to an arson investigation. One of the Arab owners of the firebombed shop keeps pointing towards a man who has been hassling them a lot. Jones and Medavoy interview this man who's been holding a grudge since 11 Sep 2001. McDowell interviews a woman who recently had a stillborn and becomes angry when she realizes that she's a suspect. Cynthia tells Andy about her uncle's colon cancer and the fact that his family wants him at home, getting treatment. He promises her that he will do something, but his focus at the moment is on the missing baby case. Racial tensions erupt at the hospital when one of the store owner's accuses the police of doing nothing. Back at the squad a woman comes forward with info on the firebombing; she overh

Tuesday, December 11th, 2001

7: Mom's Away

Connie still watching her daughter catches her and a friend with a joint. She brings them to the precinct with the intention of getting to know her daughter and her adoptive parents. Sipowicz, Gibson and Clark Jr. investigate a drug related murder, while McDowell begins to help Medavoy and Jones with their homicide at a construction site, but is anxious to return to the squad. Mrs. Murray joins the detectives in the interviewing of her son Michael, who eventually gives them the name of someone they should be looking at for the murder. Upon McDowell's return she begins to interview her daughter, probing to find out information about her parents and how they've raised her. When Sipowicz returns to the house, he recognizes Connie's collar as her daughter. He re-advises her to let it go, but Connie claims that she only wants to talk with the mother, and then she can go. Sipowicz, Gibson and Clark Jr. interview Carter Freeman, but it doesn't lead anywhere. They advise him that they

Tuesday, December 18th, 2001

8: Puppy Love

Gibson stops by to say his goodbyes as he goes out on medical leave to fight his cancer. He offers Sipowicz the opportunity to take a security job for a rich widow two nights a week. Det. Ortiz reports for duty and joins the other detectives on a dump job homicide. Ortiz and McDowell show a picture of the victim to a man who reported his nephew missing. He IDs his nephew, Oscar Molina, but tells them that INS had reportedly picked his nephew up two days earlier. His calls to the INS didn't get results, that why he reported him missing. Jones and Medavoy respond to Ray Maxwell's report of stolen puppies, purebred English bulldogs. Medavoy sees a future business opportunity in dog breeding when he finds out the puppies are worth $3000 a piece. An area pet store owner, Lois Dunbar, is considered as a suspect, when one of the Maxwell's articles cost her some business. INS arrives at the precinct and mentions a couple of their agents that they've had complaints on. The agents are

Tuesday, January 8th, 2002

9: Here Comes the Son

The detectives start investigating a massage parlor rip-off. While their rip-off involves a homicide there are similar rip-offs occurring in the Bronx, Sipowicz and Clark Jr. are going to work the case with detectives from the Bronx, including Clark Sr.; leaving the others to look into the case of an elderly woman being robbed in her home by exterminators. And Mrs. Hornby sends her agent, Beacham, to ask Sipowicz to come back to her apartment and work security. The dollar figure for the job is raised and other perks are offered, but Sipowicz rejects them all. McDowell, Ortiz, Jones and Medavoy look into the exterminator case, through the efforts of two Samaritans; one of the exterminators was captured and subdued at the scene. The other has gotten away, but is quickly grabbed up. While waiting to talk to the victim and one of the perps at the hospital; small talk leads to Ortiz telling McDowell that she and her husband are working on their marriage. In the meantime back at the sq

Tuesday, January 15th, 2002

10: Jealous Hearts

Sipowicz visits Gibson at the hospital to ask him about Mrs. Hornby and her missing jewelry. Harrison starts quizzing his wife about her whereabouts, which starts escalating just as Rodriguez enters. The detectives begin investigating two DOAs at a restaurant robbery, another victim played dead. At the scene McDowell spots a woman pretending to be a cop. The woman claims that she is just trying to help, but McDowell and Ortiz decide to check her out. McDowell mentions she is going on a blind date, with a lawyer, which leads to a couple of comments from Sipowicz. Julian Pisano stops by the squad to offer information on the restaurant robbery/homicide. Pisano tries to strike a deal with Sipowicz before Sipowicz strikes him. He offers them up the name, Gio Deloria. Sipowicz's further comments about McDowell's possible blind date and the relationship that she's building with Theo lead to him telling her "not to put herself out" in regards to making time for Theo. Rodriguez talks w

Tuesday, February 5th, 2002

11: Humpty Dumped

Ortiz gets word from a man that his wife and her husband are having an affair. The man has a copy of an e-mail that his wife and her husband may be rendezvousing later that afternoon. The detectives catch a homicide from the night watch. When Ortiz and McDowell begin question a potential witness, her mother comes along, tells them that her daughter knows nothing and takes her away. The detectives discuss strategy for their case. Sipowicz asks Clark Jr. and McDowell to continue working the case without him; he is going to spend some time working on "nailing this Beacham asshole". Jones and Medavoy are assigned to another homicide, while looking into the case, Jones tells Medavoy about Haywood's condition. Medavoy is a little put out; when he finds out that he wasn't the first to know. Sipowicz tells Beacham about his investigation into Beacham's dealing with Mrs. Hornby's money. McDowell, Clark Jr. and Ortiz have a witness that refuses to give anything up, fearing the recrimina

Tuesday, February 19th, 2002

12: Oh, Mama

Sipowicz and Clark Jr. begin an investigating the death of high school student. McDowell and Ortiz start investigating the death of a 3 year old girl who was shot while sleeping in her crib. Medavoy and Jones interview a girl about death of the student and she mentions a boy nicknamed "Swirly" that had a fight with the victim. McDowell and Ortiz report back to Rodriquez that an engagement party was going on underneath the little girl's window. Rodriquez also asks Ortiz about what her husband may be calling about. She tells him that they are getting a divorce. Sipowicz and Clark Jr. interview "Swirly" and he confesses to the crime. They go to "Swirly"'s home and meet his naked eccentric mother. McDowell and Ortiz question the new fiancée about his engagement party and who might have fired a gun last night. He denies that any shots were fired. Sipowicz and Clark Jr. return and are doubtful that "Swirly" committed the crime. Andy asks John for a quick haircut. Haywood and Jones

Tuesday, February 26th, 2002

13: Safari, So Good

The detectives begin investigating the death of a doctor and at the crime scene Sipowicz tries to avoid having any discussion with McDowell about the kiss from the previous night. Back at the squad, John Irvin introduces the temporary who will be filling in for him during his African safari. The temp PAA is a struggling screenwriter which piques Medavoy's interest. When another case comes up, Sipowicz declines any immediate assistance from McDowell and Ortiz who are going to help out with both investigations. At the crime scene of the second case, Sipowicz and Clark Jr. run into a well meaning rookie cop, who may have made their case harder to solve. One of the deceased doctor's colleagues comes in for some questioning and mentions his colleagues' free charity work. The deceased doctor had a prescription for a patient named Angela Stokes in his pocket; not recognizing that name his colleague suspects that Angela was a patient of the doctor's charity work. The doctor's colleague

Tuesday, March 5th, 2002

14: Hand Job

A safe is stolen and two people are crucified and Ortiz and McDowell catch the case, one victim is alive, but still nailed down, but his stripper girlfriend didn't survive. He tells them that two Russian men committed this crime. Sipowicz, Clark Jr., Medavoy and Jones investigate the shooting of a rap star that was shot (and later dies from his injuries) at his record release party. One of the guys who worked security for the party is named Marcus Hodges and is a cop that Clark Jr. knows from his days back at the police academy. Clark Jr. and Sipowicz talk with Hodges about the shooting, but he didn't see the crime go down. The rap star's brother is questioned and he says that a rival rap star named "Fury" but that they call "Furry" probably did it, since he was seen at the club that night. McDowell and Ortiz run the details of their case by Rodriguez, while the temp PAA listens with great screenwriting interest. Clark Jr. vouches for the conduct of his former classmate to Rodri

Tuesday, March 12th, 2002

15: Guns & Hoses

The detectives begin looking into the fire-bombing of an abortion clinic that killed a security guard. While waiting to talk with the woman in charge of the clinic, Clark Jr. asks Sipowicz if Theo has an interest in blondes, intimating that he is aware that Sipowicz and McDowell appear to spending time together. When they ask the woman in charge of the clinic to open her record books to help them get a lead on who may have committed the crime. Citing the need for patient confidentiality she denies their request. McDowell & Ortiz catch their own case and go off to investigate the homicide; meanwhile Sipowicz and Clark Jr. question the leader of an anti-abortion group that leads them nowhere. Medavoy and Jones look into gun that a guy found in a car he obtained from his late uncle. Ortiz recognizes their homicide victim as the woman her husband Don was having an affair with. This makes them interested in looking into the whereabouts of the victim's husband and Ortiz's husband. The

Tuesday, March 19th, 2002

16: A Little Dad'll Do Ya

McDowell and Ortiz start investigating the rape of a woman in her home. The victim's husband says that he saw his cousin Lenny Gano escaping out their window and they should be looking for him. Clark Jr. goes to visit the James Kilik, the kid that he and Sipowicz had rescued from his bizarre mother a few weeks earlier. Clark Jr. is still looking into ways to try helping the kid out. The other detectives are starting to work the homicide of a young Asian girl. Back at the squad, Sipowicz tells Clark Jr. that Eddie Gibson has done some work with foster children and may be able to help them with James Kilik. McDowell talks with Ortiz about her late husband's funeral and then they collar Lenny Gano. Sipowicz interviews the parents of their victim and they give him a name a boy their daughter knew. John Irvin's sister Delia arrives for a visit. She really wants to talk to him about his father and his pending heart operation. John still isn't interested is resuming his relationship

Tuesday, March 26th, 2002

17: Gypsy Woe's Me

Andy and Theo discuss their upcoming trip to Disney World, but Theo tells him that if Connie's not coming, then he's not going. At the scene of the day's case, the detectives follow up on a report that a cab was seen leaving the scene. When the cab's plates are run, it is revealed to be Ryan Lipe, the cab driver that helped them out on the baby shooting case a few weeks earlier. Also at the scene, Officer Laughlin asks Clark Jr. about Ortiz's dating status, to which he is reminded that Ortiz just buried her husband a week earlier and that he might want to remove his wedding ring before he starts hitting on her. Ryan Lipe is brought in and Sipowicz and Clark Jr. question him; Lipe claims that the shooting was in self defense. After the interview, Sipowicz asks John Irvin about whether he had made any attempt to talk with his father, to which John tells him about his attempt to talk with his father. An old friend of Rodriguez's stops by to ask him for a favor, looking into a situati

Tuesday, April 16th, 2002

18: Less is Morte

Clark Jr. readies himself for next week's fight with Laughlin. Sipowicz meets with Rodriguez and tells him what Martens told him. Sipowicz leaves promising to be in touch. Sipowicz and company start investigating an armored car robbery, where one of the drivers was killed when one of his drivers gets into a shootout with the three criminals. Clark Jr.'s informant, Julian Pisano is brought in to see if he's heard anything about the armored car robbery. Before he tells them anything, he wants them to see if they can recover his video equipment for his "Guys Gone Nuts" videotape. They tell him about the reward and he mentions a guy who was looking for a shotgun. McDowell and Ortiz start looking into the death of a woman whose body was found in a garbage truck. Sipowicz tells Clark Jr. about his upcoming vacation plans and then they talk about his relationship with McDowell. Then they spot Julian seemingly playing on the other side of their case. McDowell reports to their interim

Tuesday, April 30th, 2002

19: Low Blow

Since the Captain has found out about the grudge match, the fight between Laughlin and Clark Jr. is off the card for tonight's fight. McDowell wants to discuss flights to Orlando with Sipowicz, but he doesn't want the whole world (at least the squad) to know about their trip together with Theo. He'll talk to her later; meanwhile Clark Jr. catches a rape case, so they are off to the hospital to begin their investigation. One of the cops at the hospital makes a clucking noise as Clark Jr. is walking away. Back at the squad, Clark Jr. puts a call in that he wants to talk with Laughlin. McDowell decides that she needs to talk to Sipowicz now about her perception of his embarrassment at being on a vacation with her. She tells him she's not going to go. Clark Jr. and Sipowicz interview a registered sex-offender who lived in the area of the rape their investigating. Jones and Medavoy start investigating the shooting of a man who has an ID that indicates he is a doctor; but later it is

Tuesday, May 7th, 2002

20: Oedipus Wrecked

It's the morning after and John and Rita scramble to get ready to leave for work as their pagers go off. Rita must have been gentle, because John isn't showing any signs of suffering from a groin injury. They both join the other detectives at the scene of a double homicide, with an additional victim at the hospital. Medavoy announces that his daughter is going to be getting married, he's going to meet the future bride and groom for dinner tomorrow evening. McDowell and Ortiz respond to a call about a middle-aged woman who's discovered carrying narcotics. Sipowicz and Clark Jr. interview a suspect who was in one of the victim's appointment books. He comes on strong, until he hears about the murder. Ortiz and McDowell interview their middle-aged drug courier, but she denies knowledge about where the drugs came from. Then she has a realization and confesses to being the courier; but her story doesn't sit right with them but they give up pursuing it further. Katie Medavoy stops by

Tuesday, May 14th, 2002

21: Dead Meat in New Deli

The detectives start investigating the robbery of deli, where the owner was killed. Back at the squad, Sipowicz has done some thinking this past week since the hostage situation. He wants McDowell to join him and Theo on their trip to Disneyworld, despite what others in the squad might think. So McDowell puts in her vacation request with Rodriguez. Sipowicz and Clark Jr. interview the son of their victim. Then they meet with Det. Frank Hughes from the robbery squad who tells them that he knows who their perp is, Terence Cates. A man comes to the squad to report that his sister may be in trouble. McDowell and Ortiz interview the man who reports that a priest wants a $1000 to get her out of trouble. Sipowicz and Clark Jr. bring in Terence Cates and Hughes tells them that the victim's son identified Cates from the mug book. They plan to interview Cates to find out for themselves. So there isn't any mystery, Sipowicz announces to the squad that he and McDowell are going to Disney

Tuesday, May 21st, 2002

22: Better Laid Than Never (1)

The morning after his return from Florida with McDowell and his son, Sipowicz picks up a case with a missing child and gets a "thumbs up" from one of the uniforms. He arrives at the scene of the missing child's home, only to meet the mother, Catherine Lowe, gathers a few details of the case and gets a "your my hero" from one of the other uniforms. Back at the squad the father of a friend of the missing boy (Tommy Dwyer, a guy retired off the job) stops by to tell the detectives what he knows. He doesn't believe the boys are together anywhere, since he knows his son was at school. He also mentions the missing boy wasn't thrilled with his homelife; preferring to live with his father over his mother. A man, Ted Munns, who believes he has information about their missing child case. He tells them about his suspicions about a man who's online and lives near where the missing boy lived. Jones and Medavoy talk with him and then they lay out a plan to capture this predator, which they su

Tuesday, May 21st, 2002

23: Better Laid Than Never (2)

McDowell and Ortiz arrive at the scene of their homicide. The victim is an elderly woman who was the victim of a assault. One of the tenants in her building, Larry Tyner, is a self-declared former perpetrator of rape-assaults; he mentions that the victim had a junkie grandson who was always looking for a handout. Ortiz questions the building supervisor and he mentions that Larry Tyner is liked by everyone in the building, including the murder victim. Jones and Medavoy re-question Catherine Lowe about her son's murder. She doesn't like the implication some of their questions and she is put out when the Crime Scene unit has to process her apartment. Back at the squad, McDowell and Ortiz question Tyner, and again he mentions the victim's grandson, a real heartache for the victim. Sipowicz meets with the borough trustee, to make sure that his paperwork is in order, just in case something happens to him. Theo should be taken care of, only Sipowicz needs to identify a guardian. The
Season 10
Tuesday, September 24th, 2002

0: Inside NYPD Blue: A Decade on the Job

Joe Mantegna, goes behind the scenes with writers, producers, cast and crew for an exclusive look at their personal evolution and that of the show.

Tuesday, September 24th, 2002

1: Ho Down

It's a hot morning in NYC as the detectives go to a tenement building to retrieve Lyle Dennison, a suspect in a shooting case they are working. On their suspect's floor Sipowicz gets into a verbal encounter with a woman that winds up with her spitting on him and him helping her to the floor. They find their suspect is one the hallway's onlookers of the incident. They take him out of there and back to the precinct where they start their questioning, but all their suspect can do is wonder what is going to happen to Sipowicz. He tells them that Sipowicz knocked to the floor, the main woman of a big player in the neighborhood named "Money T." Moments later Det. Winslow stops by and tells Clark Jr. that his name was in a dead prostitute's call book. While he doesn't recognize her immediately, Clark Jr. identifies her as one of his CIs (Confidential Informant), although she is unregistered with the department. The detective promises to try and keep him out of the report. Jones and Me

Tuesday, October 1st, 2002

2: You've Got Mail

John Irvin is showing off a picture the new car he plans on buying with his inheritance. Clark Jr. tells Rodriguez that he is fit to catch cases. Rodriguez agrees, but doesn't care or want to know the details of Clark Jr.'s relationship with the dead prostitute. Sipowicz gets a call from the FBI that a bomb may have been forwarded in the mail to the Family Court building. The detectives go to the scene and after dealing with a minor bureaucrat start an evacuation of the building. McDowell and Ortiz respond to the scream of a woman who's opened an envelope that has covered her with white powder. Hazmat sets up do some field testing for anthrax; McDowell and Ortiz need to be checked out. Laughlin takes some time to try breaking Clark Jr.'s balls, he breaks them back. Clark Jr. needs to meet with IAB about his situation. The anthrax test comes back negative, but Sipowicz receives a call that another letter has exploded in white powder. The victim has gone into cardiac arrest. Si

Tuesday, October 8th, 2002

3: One in the Nuts

Sipowicz and Clark Jr. are on the scene of a homicide, where the victim was shot in the groin and the head. The two witnesses on the scene don't offer them much help. Jones and Medavoy look into a robbery where the store owner claims to have shot at a Latino man. Three blocks away, McDowell and Ortiz are on the scene, where a Latino man has been shot. This man claims to have been shot while being robbed just down the street. Back at the squad McDowell finds out that her sister, Michelle, has called her twice. She calls her back and finds out that she been in town for the last three months. She meets with Michelle, who she sees is six months pregnant and has been beaten up. Michelle doesn't want Connie to have her husband arrested or brought in for any kind of talking to; since she doesn't believe it would make anything better. McDowell gives her the key to her apartment and tells her to go and see a doctor. Clark Jr. and Sipowicz find and interview woman named Chloe who was in

Tuesday, October 15th, 2002

4: Meat Me in the Park

Sipowicz and Clark Jr. arrive on the scene at a park, where a 5-year-old girl has gone missing, when her father thought that the girl was being watched while he went to the bathroom. Back at the squad, the detectives are gathering the facts they know about the girl, when her mother, who's just come back from out of town, arrives wondering what they are doing to find her daughter. Sipowicz and Clark Jr. interview the nanny, whom the father thought was watching his daughter when he stepped away. She mentions a street artist in the park that the kids are fond of; Sipowicz and Clark Jr. go to the park to interview him. The other detectives respond to the scene of a homicide, where the pregnant victim was dragged behind the car she was pushed out of off. The victim is revealed to be the former girlfriend of a NBA prospect. Sipowicz and Clark Jr. interview the artist, who tells them that the missing girl's father has even left the girl in his care in the past. Back at the squad they d

Tuesday, October 22nd, 2002

5: Death by Cycle

Clark Jr. and Sipowicz respond the scene of the death a boy who was murdered for his bicycle. Jones and Medavoy join them and start the canvas, while Clark Jr. and Sipowicz deal with the boy's bereaved father who's just arrived on the scene. The father tells them about his boy's bicycle and is angered when they ask if son was involved in any gang activity. McDowell finds out that her brother-in-law has made bail; and she decides she needs to end this situation. A uniform brings up a man caught dumping a bicycle in front of the precinct. The bike is the type owned by their victim; Clark Jr. and Sipowicz question him and he reluctantly gives them a lead on where to find the guy who sold it to him. McDowell questions the clerk at the hotel, where her sister and brother-in-law were staying. She gets him to give her the key and she finds her sister lying injured in her hotel bed, with her husband nowhere to be found. Clark Jr. and Sipowicz find their possible suspect at the pool hal

Tuesday, October 29th, 2002

6: Maya Con Dios

The detectives are on the scene of a shooting where Officer Maya Anderson's partner was shot to death. Clark Jr. and Sipowicz join Ortiz and McDowell on the trail of one of the perps that Anderson wounded during the shooting. They find him dead at the top of a building. Back at the squad, McDowell tells Sipowicz she plans to pick her sister's baby up after the tour; then she is assigned to join Ortiz in looking into a child's abduction. The missing child's parents tell them that they should consider looking at the birth mother for the kidnapping, since she had recent frequent contact with the adoption agency. Clark Jr. who is on a canvas of the area surrounding the crime scene encounters a boy who admits to witnessing the shooting. The boy has told Clark Jr. that the other perp in their shooting was also wounded in his right hand. Sipowicz tells Clark Jr. that they need to keep the kid under raps, so that the boy's father won't disrupt their investigation. McDowell and Ortiz tal

Tuesday, November 12th, 2002

7: Das Boots

Theo tells his father that he misses having Connie around. Andy tells him that Connie has other responsibilities with the new baby but they will get to see her again, eventually. At the squad McDowell is on the phone checking on the baby (again) when they are called out to the scene of homicide in a vacant lot. The victim is a woman that Sipowicz believes is a hooker, based on her wardrobe; but her ID indicates she was a fashion student. Meanwhile, Jones and Medavoy are on the scene of another homicide where a woman was killed in her apartment building's laundry room. Sipowicz and Clark Jr. interview a friend of their student victim, who is offended when they imply her friend may have been prostituting herself. Rodriguez meets his ex-wife for lunch; she is interested in making amends with him for her past indiscretions with drug use that led to their breakup. Rodriguez is wary of their meeting, feeling that she just wants something from him; he's not ready to go through it all a

Tuesday, November 19th, 2002

8: Below the Belt

Angela comes into Tony's office and tells she does want something after all; she wants him to take a look a spot on her inner thigh where she thinks she was injured on the subway this morning. As his office isn't the right place for that sort of activity, he takes her into the observation room for a look and then some. At the scene of a homicide where the detectives have all gathered, one of the uniforms recognizes the victim as one of the precinct's auxiliary cops, her name is Heather Peterson, who is 17-years-old. At the squad they report in on what they know so far and start to go through Heather's affects. McDowell and Ortiz are sent out to a firebombing of car. The owner of the car and his sister isn't very forthcoming with useful information. Sipowicz and Clark Jr. interview their victim's last known boyfriend, who she had an order of protection against. He consents to search of things, which turns up nothing for the detectives. Haywood talks with Jones about her grandmot

Tuesday, November 26th, 2002

9: Half-Ashed

Sipowicz and Clark Jr. are on the scene of the death of a caseworker in child services, it's not clear whether she committed suicide or was the victim of foul play. The uniforms on the scene and back at the house have copped an attitude towards the detectives; it seems that those officers who had admitted to their relations with the auxiliary cop are going to be questioned by IAB. Both Sipowicz and Clark Jr. deny to them that they contacted IAB. With murder a possibility, the detectives receive the dead caseworker's files to begin sorting through. An old member of the squad's widow, Ruth Dwyer comes in to talk with Sipowicz about her husband's last wish, which was to have half of his ashes buried or spread somewhere at the 15th squad. He agrees to try and help her out after he runs it by the boss. Rodriquez isn't comfortable with the notion and plans to run it by building services and in the meantime, Sipowicz is going to talk to Eddie Gibson, who might better remember Dwyer beca

Tuesday, December 10th, 2002

10: Healthy McDowell Movement

The Sipowicz's have moved out of their apartment and Andy has sublet it to John Irvin, which will allow him to keep his same address with the department and avoid any "jackpots" with him and Connie living together. Sipowicz and Clark Jr. are at the scene of a vandalized apartment, where the victim is the father of the perpetrator, a schizophrenic. He doesn't want to press charges, but he'd like them to find his son Michael. McDowell and Ortiz get diverted to help out Jones and Medavoy, but before she leaves McDowell talks with Sipowicz about the layout of their apartment. Sipowicz is not giving up his fish and when he looks for some sympathy from Clark Jr., who's been strangely quiet this morning, he doesn't get any. Back at the squad, Rodriguez is trying to get hold of his ex-wife, who missed her breakfast appointment with him. Sipowicz confronts Clark Jr. about his lack of support and Clark Jr. tells him about his father and IAB. Sipowicz tells him they'll talk to Martens to s

Tuesday, January 7th, 2003

11: I Kid You Not

Officer Laughlin is back on the job when the detectives arrive on the scene of the murder of a carjacker. The carjacker was shot in a struggle with an unknown man who went running off after the shot was fired. The carjacking victim, Denise Woodson is anxious when the detectives have to keep her car to process the crime scene. McDowell and Ortiz go to the last known address of the DOA to see what they can find. What they find is a filthy apartment that has three small children in the bathroom. Crime scene reports to Sipowicz that they found two ounces of cocaine in Woodson's car, they leave to bring Woodson in. Rita is planning a rendezvous for John, and she asks John Irvin to help her with the conspiracy. Rodriguez gets a call from Queens, and they want him to report to a crime scene. Jones and Medavoy go to talk with the social worker who's been handling the welfare of the three children. He asks them what happened to the fourth. He tells them he will get them the file on th

Tuesday, January 14th, 2003

12: Arrested Development

At the Sipowicz/McDowell household all is not right with the world as Theo has wet the bed for the 3rd night in a row and Andy hasn't made the time to pick up the detergent to get the sheets clean from the previous events. The baby is colicky and crying and tensions are mounting as Andy's pager goes off. With the morning off to a great start, Sipowicz and McDowell arrive late to the scene where the other detectives are starting to investigate the death of a woman found bludgeoned to death in her kitchen. Back at the squad, Rodriguez is back from his ex-wife's funeral. Jones and Medavoy are out on a different case where they encounter the relaxed on the job Officer Ed Laughlin. Their victim is dead in his SUV filled with picnic supplies. The homeless man who found the body offers them no help. Sipowicz and Clark Jr. interview the husband of their victim, who can account for all of his time; except for the 4 hours he was sleeping (he and his wife have separate beds). He does give

Tuesday, February 4th, 2003

13: Bottoms Up

Clark Sr. stops by to see his son. He offers to help, but he is denied his request when his son tells him that it is being taken care of in house. Clark Sr. realizes that Sipowicz is probably on the job. Meanwhile out on the street, Sipowicz is on the job, shaking down a drug dealer named Gordo who he tells that he is looking for any information on any cops that may have been shaking down any dealers. Back at the squad, the detectives are mulling over Clark Jr.'s situation when Jones comes in with information about an arrest that Laughlin made the previous week. The individual he busted for pot had a previous record involving heroin. McDowell and Ortiz begin an interview with a mother and daughter who've come in to report that the daughter had been assaulted the night before. When they get the mother to leave the room Annalise, the daughter girl confesses to them what really happened. She and her boyfriend were attacked. Both she and her boyfriend were knocked out with chlorof

Tuesday, February 11th, 2003

14: Laughlin All the Way to the Clink

Sipowicz arrives on the scene of a homicide where Shannon and Laughlin are both present. Sipowicz requests that Laughlin leave the scene and Laughlin informs him that he is documenting all of the mistreatment he has been getting. When Laughlin leaves Shannon indicates to Sipowicz that he might have some information that will help out Clark Jr., but he reluctant to come forward as he is worried for his job. Shannon testifies before IAB about what he saw Laughlin do with the package of heroin. While Fraker wants to wait to further investigation, Haywood insists that he void Clark Jr.'s arrest now. The other detectives are on the scene of a murder of a community activist, who worked with female gang bangers. Jones and Medavoy talk with the victim's downstairs neighbor who has nothing but contempt for what his neighborhood has become. Ortiz encounters a gang banger who tells them her or her friends got nothing for them. Ortiz gives the banger her card anyway, as McDowell comes over

Tuesday, February 18th, 2003

15: Tranny Get Your Gun

The tension that has been building between Andy and Connie almost comes to a head after the babysitter has to cancel and Andy can't stay behind to watch the baby until the replace arrives. They exchange a few words with ends with Andy saying he is leaving. Theo, who must have overheard some of their discussion, asks his father if he will be coming back, after all he said he was leaving. Andy tells him he will never leave him as Connie watches the pair leave their home together. Sipowicz arrives late to the crime scene where Clark Jr., Medavoy and Jones are beginning to investigate the death of an 18-year-old Pakistani woman. McDowell arrives to the squad late, citing babysitter problems, which she assures Sipowicz are taken care of. A man, Gordon Dillit, and his wife come in to report that he was mugged and his wife's antique watch was stolen. As he is still in a good mood from the morning's events, Sipowicz says the man is a "hen pecked slob." Jones and Medavoy interview the m

Tuesday, February 25th, 2003

16: Nude Awakening

Theo walks into bathroom on Connie, who's naked and getting ready to take a shower. Sipowicz and Clark Jr. arrive at crime scene, with Clark Jr. commenting to Sipowicz that he hasn't been able to get in contact with his father. At the crime scene, the detectives encounter Julian Pisano, the snitch who led them to finding Sorenson's body. Julian was shot in the arm, but heard his shooter also cry out in pain. Sipowicz asks him to go alphabetically through the list of people who would want to see him killed. He tells them about "The Dentist" a man he may have recently screwed over in a deal. They tell him to go to the hospital and stay there. Back at the squad, McDowell tells Ortiz about her encounter with Theo, which John Irvin overhears. McDowell asks Sipowicz how Theo was when he dropped him off at school. Sipowicz tells her that Theo insisted that he be dropped off at Hooters. Jones and Medavoy interview "The Dentist" who tells them about the bad deal he had with Julian, bu

Tuesday, April 8th, 2003

17: Off the Wall

The detectives are on the scene of a homicide, when Clark arrives. He was going stir crazy taking time off following his father's death. Ortiz comments to McDowell that she hadn't spoken or heard from him for the past three days. The detectives get a line on a possible suspect, named Todd Grady. Jones and Medavoy go to suspect's apartment to attempt to speak with him. When no one answers they decide to check with the neighbors. Suddenly someone they assume is their possible suspect rounds the corner and doubles back when he realizes they are there to talk with him. He then comes back around the corner with a gun drawn. Jones and Medavoy fire their weapons and after waiting a moment proceed to go around the corner. There they find a boy has been shot by a bullet that went through the wall, from one of their guns. Sipowicz and Clark arrive on the scene as an ambulance is being called. The detectives and Rodriguez are at the hospital, when they find that the 13-year-old boy doe

Tuesday, April 15th, 2003

18: Marine Life

The morning after their breakup and Clark and Ortiz are on the scene of a homicide and there is a hint of tension. Aware of what has transpired, Sipowicz tells McDowell that it is just a matter of time before it hits the fan between Clark and Ortiz. The homicide the detectives have caught involves a victim who was bludgeoned to death. The murder weapon is still at the scene and contains one good fingerprint. Back at the squad they run the case for Rodriguez. Sipowicz gets a call from Theo's teacher, who refers to McDowell as Mrs. Sipowicz, something which appears to make Sipowicz uncomfortable. Jones and Medavoy are sent to the scene of an assault, once the get there the victim (a Russian woman) claims that she is okay and doesn't want to press charges. The woman's husband, Roy Pardee arrives on the scene. Sipowicz and Clark arrive at the office of Carla Whitford, a woman who was doing business with their victim. Sipowicz plays the answering machine message she left for their

Tuesday, April 29th, 2003

19: Meet the Grandparents

Connie prepares for the hearing that will let her obtain custodial rights to Michelle. She mentions the fact that the question of home status came, that is "not being married." Andy wonders if that is something they should talk about, but thinks again and changes the subject. The detectives respond to scene of the death of an African man (the third in 6 months). One of the other residents of the building exchanges a few words with Sipowicz. No one at the scene is cooperative, except a uniform at the scene who tries to help out to much. They get into the victim's apartment, where they find his wife screaming and bleeding from her arm. At the hospital the detectives find out the status of the victim, she will be able to leave the hospital and come down to the squad for questioning. Clark is caught flirting with the attractive doctor who is caring for victim's wife. Both Ortiz and Sipowicz are witness to this event. Clark seems oblivious to the fact that anything happened. Jones

Tuesday, May 6th, 2003

20: Maybe Baby

Sipowicz meets Clark at the scene of a homicide and tells him that his meeting with Frank Colohan gave him no useful information that would help in his and McDowell's defense against Colohan's parents for custody of Michelle. At the scene of the crime they are beginning to investigate, the victim was reported to have stumbled his way to the front of the bodega and died, presumably as a result of what appears to be an injury to his eye. Back at the squad, Jones arrives late after canvassing Jerry Well's building again. Rodriguez tells him that he needs to be a little more subtle in his investigation into Haywood's beating. It seems Wells has been complaining of harassment. The bank card of Sipowicz and Clark's victim is being use at an OTB near their crime scene. They are going to go back out, but first Sipowicz hears what the other detectives have found on Frank Colohan's parents. Medavoy gets a line from the DEA that Frank Colohan's mother once was busted for smuggling a type of

Tuesday, May 13th, 2003

21: Yo, Adrian

Sipowicz (with McDowell watching) works with the lawyer on his testimony in the custody hearing that is going to be held later in the day. The other detectives are on the scene of a woman who was murdered in her own apartment. A neighbor, who had heard some commotion going on in that apartment gives them the name of the victim's boyfriend. Meanwhile, Sipowicz meets with Diane Russell, who is now working in the special victims unit. He tells her about their suspicion that Adrian Caffee was made pregnant by her father when she was a teenager. Sipowicz believes with her experience Russell might be able to talk with Caffee and Russell agrees to try helping out. Clark and Ortiz interview the boyfriend of their victim, whose name is Stan. He tells them his girlfriend was doing her brother-in-law, which is one of the reasons why she was his ex-girlfriend. He appears to be shocked when they tell him about her death, and he gives them an alibi to confirm. He claims to have been returnin

Tuesday, May 20th, 2003

22: 22 Skidoo

It's the morning after for John and Jennifer and they'll both be late for work if John doesn't put the honey bottle away. The detectives respond to the scene of a homicide in grocery, where no money was taken. Ortiz spots Clark getting out of Dr. Devlin's car and is short with him when he says hello. Back at the squad, canvas hasn't turned up anything, but crime scene did get a fingerprint from a similar crime that occurred the night before. That fingerprint belongs to Terry Parkhurst. Medavoy tells the others that he is anticipating receipt of the list that might announce his promotion to detective 2nd grade. McDowell makes plans for a small wedding ceremony that might be able to take place later that evening. Rodriguez calls Sipowicz into his office and tells him that the commissioner will not allow two detectives in the same squad to be married. Sipowicz asks Rodriguez if it will be a problem with him if they go ahead and get married anyway. He tells them it won't, as long a
Season 11
Tuesday, September 23rd, 2003

1: Frickin' Fraker

Fraker is on trial for the attempted murder of Rodriguez. Haywood is for the prosecution and Sipowicz's old "friend" James Sinclair represents Fraker. For Sinclair's part, he lays out a defense that makes it look like Fraker and IAB were getting ready to take down the corrupt 15 Squad. The detectives hear about Fraker's defense plans, but at Sipowicz's direction start to concentrate on the case at hand. Freddie Langford is the brother of murder victim and he reveals himself to the detectives as a convicted sex offender. Rodriguez is back on the job and his detectives run their case for him. Ortiz leaves to testify at the Fraker trial. Langford comes in for questioning. He tells them about the father of one of his alleged victims who has been hassling him. He also tries to tell the detectives how he was setup and wrongfully convicted of his sex crime. Jones and Medavoy talk with one of Langford's brother's co-worker who had once gotten into the fight with the victim. The fact

Tuesday, September 30th, 2003

2: Your Bus, Ted

The detectives are on the scene of a transvestite's murder. They know the victim's friend "Monika" from a case from the previous year and when Sipowicz's charm doesn't work with that friend, McDowell and Ortiz step in and take over the interview and ultimately the case. Haywood has Martens on the stand, where he tells them about the unusual activity that IAB has had with 15th precinct. He also talks about Fraker's state of mind on the day of the Rodriguez shooting. Sipowicz and Clark go to the hospital where a surgeon was knifed. Dr. Devlin asks Clark for special attention on this case, as the surgeon was a great teacher for her. The doctor, has trouble remembering what his attacker looked like, he only remembers the knife. Back at the squad, Rodriguez tells them that the doctor once did some work for someone the mayor knows, so the case is high profile. Jones learns from hospital security that Nathan Dale might be someone worth talking to in the surgeon's stabbing as he had a c

Tuesday, October 7th, 2003

3: Shear Stupidity

Sinclair has brought to the stand Hector Acevedo, the man who Rodriguez roughed up when he found it was Acevedo who broke into his mother's apartment and robbed and beat her. Then he calls Det. Olivera to the stand, the one witness to Rodriguez's treatment of Acevedo. Haywood asks for a sidebar and gets sometime to prepare for this witness, whose testimony might be damaging, but Rodriguez isn't worried. The detectives are on the scene of the assault of Ron Szudarek. They interview the victim's next door neighbor, but the guilt on his face is only caused by the fact he is smoking behind his wife's back. Back at the squad there is discussion about Olivera and the trial as well as what information they've gathered on their case. Medavoy and Jones are reported to be on their way to interview Bob Drazin, an employee of the victim's barber shop. In the meantime, a woman comes into the squad to report that her husband is missing; Sipowicz and Clark agree to look into it for her, even th

Tuesday, October 14th, 2003

4: Porn Free

The detectives are on the scene of a dump job, as always Medavoy wants to talk about the trial, whose outcome is as yet unknown, because it is only 8:00 AM. While Medavoy and Jones examine the body, Sipowicz and Clark talk to the swimmer (in a Speedo) who found the body. Sipowicz tries to get the swimmer covered up, but cries "Uncle" when the swimmer bends over. Back at the squad another dump job comes in, while the detectives run their case by Rodriguez. Though he tries to hide it, Rodriguez is distracted by fact that the jury is still out. McDowell and Ortiz get to the scene of the other dump job, meanwhile the male detectives go to the first victim's apartment and find themselves distracted by their victim's neighbor, who is wearing thong underwear during their interview. In the midst of all that distraction, she tells them they should look for the victim's son, Michael Woodruff, which Sipowicz send Medavoy and Jones off to do. McDowell and Ortiz interview their victim's husba

Tuesday, October 21st, 2003

5: Keeping Abreast

John is surprised by an early morning visit from Jennifer. Sometime later that morning he and the other detectives are on the scene of a homicide when Russell joins them on the scene. The homicide they caught matches a case she had three weeks earlier. When a piece of evidence is found that helps to link their cases, she decides to stay and participate in their investigation. Jones meets with Michael Woodruff and Michael tells him that he has told his father about their get togethers, but he hasn't told him where he is currently living. Back at the squad Russell runs down her case, which matches their homicide almost exactly. The detectives talk with a bartender and the owner of the bar where the victim was last seen. Word had begun leaking out about the similarity of the cases; the press and 1PP are taking an interest, increasing the pressure for the squad to close the case. Russell leaves to take an important call. Jones and Medavoy respond to the scene of a possible arson, t

Tuesday, October 28th, 2003

6: Andy Appleseed

Andy and Connie wake to the call of another possible "Time Bar" homicide. They decide they have nothing further to discuss on the situation with Diane. Besides, Connie has not been feeling good in the morning. The detectives arrive at the scene of the homicide and find a match book that indicates the victim was at another bar that is owned by the Time Bar owner. McDowell accompanies Sipowicz to the Time Bar where they are going to meet Russell. As before, the owner offers them nothing but he does make a comment about what he heard about Russell's behavior the previous evening. After Russell leaves, McDowell comments that if it was only about Russell drinking again, why couldn't he tell her about that? He tells her to drop it. When he enters the squad room, Clark is handed a mysterious message that John Irvin tells him was left for him downstairs. The message smells of Dr. Devlin's perfume. Medavoy and Jones get a call for a homicide at the home of the Ackermans, their recent a

Tuesday, November 4th, 2003

7: It's to Die For

Clark, Ortiz and Russell are on the scene of a woman who's managed to survive an attack by the "Time Bar" killer. Lucy Wenner, the victim, tells them that two men were involved in her attack. She heard one of them mention that "Jimmy is gonna be pissed." The only James involved with the case that the detectives know is the "pain in the ass" owner of the Time Bar, James Carlin. They are going to talk with him, in the meantime Rodriguez reports back to the brass in his continuing effort to keep a task force from being formed. Jones and Medavoy arrive on the scene of the death of a mugger by an off duty cop named Trotter. They are told by Trotter that he was on the scene planning to meet one of his CI's named "Flossy" and that it was a "good shoot." They believe him, but need to ask all the questions. While awaiting the arrival of Carlin, Russell tells Sipowicz that her biopsy is in an hour. He tells her that she should talk with McDowell who wants to help. Sipowicz, Clark and Ru

Tuesday, November 18th, 2003

8: And the Wenner Is...

McDowell and Sipowicz go into Rodriguez's office and tell him about her pregnancy. Of course she'll be assigned to desk duty from this point forward. Back in the squad room, they let the others know that their wedding is back on and Sipowicz asks John Irvin to perform a simple service at their apartment at 8 o'clock that evening. The reality of the job sets back in when a call comes in for another "Time Bar" homicide; McDowell citing the stomach flu stays behind while the other detectives leave for the scene. They meet up with Jones and Medavoy who are already on the scene. The crime scene is very familiar and the victim was a nurse at the hospital where Dr. Devlin works, Clark plans to follow up with her about the nurse. Sipowicz suggest that Russell should go and deal with what she needs to deal with; she tells him that she would prefer to keep working. Back at the squad, McDowell runs a theory past the others that the perpetrator might be an impersonator, since none of the cri

Tuesday, November 25th, 2003

9: Only Schmucks Pay Income Tax

Andy bangs on the neighbor's door at 5:00 AM; the neighbor is practicing his bassoon for a big concert later that evening. He returns to bed, only to receive a call to a crime scene. He arrives with Clark at the scene of a retired cop, Roy Shaughnessy, and his wife who were beaten and robbed in their home. Sipowicz worked with the cop at the 20th precinct. Shaughnessy has been taken to the hospital; his wife tells the detectives what happened. While leaving Clark makes an off-hand comment about "old-timers," or rather as he corrects himself when Sipowicz appears annoyed "all-timers." The neighbor comes across the hall and gives Connie complementary tickets for her and her husband to his recital. Medavoy and Jones are on the scene of arson, where Barry Tytel, the author of a book "Only Schmucks Pay Income Tax," has found that his vehicle has been torched. Medavoy is more interested in the content of the Tytel's book rather than the arson. Michael's foster father comes to talk to

Tuesday, February 10th, 2004

10: You Da Bomb

John and the good doctor have renewed their intimate relationship, but something is wrong; her medication isn't letting her feel anything. She decides that for his benefit they need to end their relationship. The detectives are on the scene of a homicide that looks like a mob hit. The building superintendent (a poet) has a lot of detail for the detectives, including the license plate number of the vehicle driven by Russians. Following up, Sipowicz and Clark go to the address where the car was registered. They find a man, Ilya Antropov, knocking on a nearby door and determine that the door they were at was the door he was really intending on knocking on. They bring him in for questioning and decide to hold him in a cell until they can check out his story about being a busboy. McDowell is planning to go to the doctor for her first ultra-sound. Sipowicz and Clark go to talk the woman, a renowned photographer that their victim worked for. The photographer recently had taken photos

Tuesday, February 17th, 2004

11: Passing the Stone

A Jewish jeweler is gunned down outside of his shop. His widow tells Sipowicz and Clark that a white guy who's recently converted to Islam had been giving her husband some trouble lately. Clark gets the address for Tim Garrity, the recent convert to Islam; just as Jones gets a call that Michael's aunt has been brutally assaulted. Jones and Medavoy go to the aunt's apartment. Jones talks with Michael, who tells Jones that his aunt wasn't seeing anyone, and that his father wasn't around. Sipowicz and Clark talk with the converted Muslim. A uniform is bringing in Michael's dad and Jones is preparing himself for the pending interview. Rodriguez suggests that Medavoy and Ortiz take the interview, that way Jones won't succumb to his desire to beat the crap out of Craig Woodruff and give him what he wants. McDowell interviews an employee of the dead jeweler and she tells her that her boss had an ugly argument over the phone with a rapper named "DJ Drayno." Rodriguez has her get the inf

Tuesday, March 2nd, 2004

12: Chatty Chatty Bang Bang

Sipowicz and Clark are at the scene of a hit and run, where the driver of an SUV has struck down a guy on a bike and killed the young daughter of a known mobster. They move over to the scene, where the suspect's SUV has been found, but the young black men at the scene, who impeded a group of Italian boys who were looking to hold the driver and the vehicle for the police claim to not know the whereabouts or the identity of the driver. Back at the squad they find out the SUV was reported stolen and the others find out about Jones plans to become qualified as a foster parent for Michael Woodruff. Ortiz and Medavoy go to the hospital to interview a woman who was raped in her own apartment. Jones reports back from the canvas that a plate number was obtained from a vehicle leaving the scene, which gives them a lead to start with. Meanwhile an anonymous caller on the hit and run gives the detectives the name Calvin George. They get George's address and go to the home, only to find a car

Tuesday, March 9th, 2004

13: Take My Wife, Please

A jogger who was gunned down in a park manages to contact his wife via his cell phone before he passes. His wife (now at the scene) tells Ortiz about her husband's partner and their business dealings and a British tourist with a camera makes the start of the investigation interesting for Sipowicz and Clark. Meanwhile at another crime scene, Jones and Medavoy are investigating a body found in the trunk of a stolen car. The DOA is the owner of the comedy club. It's Rodriguez's last day and John Irvin passes around a card for everyone to sign for the going away party that will be held later that evening. Sipowicz and Clark interview the dead jogger's business partner. He tells them about the affair his partner was having with another man's wife and gives them her name, Janet. At the "Laff Pit" Jones and Medavoy interview the comedy club owner's wife, Lois Rubicoff. She tells them about some minor problems that her husband was having with some of the talent. Boxes for Rodriguez's r

Tuesday, March 16th, 2004

14: Colonel Knowledge

The detectives are on the scene of what appears to be a gang killing. A new detective arrives at the scene; his name is Stan Hatcher, whose previous accomplishments include saving kids on a school bus. With his contacts he tells the others that he's heard someone made inappropriate comments to a leader of the Latin Kings. Sipowicz tells him to run with what he knows. The detectives return to the squad to find that Gibson has brought his obnoxious African Gray parrot. Hatcher tells the detectives what he's heard about the Latin Kings and leaves with Ortiz to find the leader. A man comes into the squad to report the "kidnapping" of his 15-year-old daughter. He tells them about an older boy that his daughter has been seeing. His attempts to get in touch with the boy (or his parents) Medavoy and Jones agree to look into what they define as more of a "runaway situation." Ortiz and Hatcher find "King Jazz" (Wilmer Lopez) leader of the Latin Kings. Hatcher seems to know the way to

Tuesday, March 23rd, 2004

15: Old Yeller

Sipowicz is in early and sees that his little ploy has worked; Gibson's parrot now only has a one word vocabulary: "douche bag." Sipowicz meets Hatcher and Clark at the scene of an apparent suicide where he finds that Hatcher has already let one of the witnesses go. The victim's suicide note makes reference to man who had kidnapped her last year. The note indicates a partial license plate number and a description of the kidnapper's vehicle. However, other than the victim missing her rent last year for two months, no one can find any other indication that the victim ever told anyone about her kidnapping. An elderly woman comes into the squad to report that something dear to her has been stolen and she thinks she knows who stole it. She thinks her nephew may have stolen her diamond ring; the nephew at one time had some trouble with drugs. Medavoy suggests an approach they can take to begin questioning her nephew. Sipowicz and Clark talk with Paul Grady, the man who owns the van wi

Tuesday, March 30th, 2004

16: On the Fence

Sipowicz and Clark arrive at an early morning scene (so early it's still dark), where Hatcher has been wounded in a shoot out with a man in a window. Hatcher says he was chasing a black male suspect and was looking for him over a fence when a light came on behind him. He turned around and was shot by a guy in the window with a gun. Hatcher returned fire and struck the shooter. Sipowicz and Clark go up to interview the man that Hatcher shot and wounded. He tells them a different story; he says that he saw Hatcher draw his gun, whereas Hatcher says he already had his gun drawn. Sipowicz wants Hatcher to get his story straight, because a shooting involving a civilian is going to get the bosses involved. Sipowicz and Clark tell Gibson what they know about the morning's shooting. Gibson wants to know if they are standing by their fellow detective. Sipowicz responds that they are doing their job and investigating the shooting. Gibson wants to know what he's supposed to tell Hatcher'

Tuesday, April 6th, 2004

17: In Goddess We Trussed

Gibson calls Sipowicz into his office; Sipowicz has been transferred to Missing Persons at the morgue. Sipowicz accuses Gibson of not having the spine that he once told him he would need to have when it came time to do something about Hatcher. Sipowicz grabs an empty box out of Gibson's office and uses it to clear off his desk, while he is telling the others about the supposed man-power redeployments that have caused his transfer. Hatcher doesn't seem as surprised by this turn of events as the others. Sipowicz goes to see the Chief of Personnel and lodges his complaint about the Chief's nephew, who he says doesn't belong on the job. He tells him that he has been protecting a bad cop. The chief doesn't want to listen, so Sipowicz leaves and reports to the morgue, where he meets Det. Wally Dorland, a sixteen year veteran of the morgue assignment. Back in the 15th precinct Clark and the others start to work the homicide of a woman who was purported to be a therapist. They find evid

Tuesday, April 13th, 2004

18: The Brothers Grim

Sipowicz meets with Haywood who has had an old case that was recently reopened dumped upon her. The case against Leonard Peeler has been reopened since the testimony of Earl Bezdek, a man who's found God and is dying of AIDS, has been recanted. This allowed DNA testing to occur that exonerates Peeler. Sipowicz tells her that the case (we later learn his first as a detective) was a good arrest 18 years ago. She asks him to be prepared to offer his assistance if the case does get officially reopened. Sipowicz leaves to join the other detectives on the scene of a homicide where a body was found by a cigarette smoking nursing student who can't handle dead bodies. Gibson introduces a new detective to the squad, Det. Kelly Ronson; she comes from narcotics and is pursuing a law degree in the evening. A woman, Alyssa Huber, comes into the squad looking for help to find her missing baby, who's been missing for maybe a couple of years. She left her daughter in the care of a woman while sh

Tuesday, April 20th, 2004

19: Peeler? I Hardly Knew Her

Clark arrives at the hospital where there is a victim who's lost his memory after being shot in the head. The victim has no recollection of anything from the time before he was shot. In court Sipowicz is on hand as Leonard Peeler's conviction is dismissed "without prejudice", which means that that they still have the right to re-file against Peeler, should the need arise. Sipowicz returns to the squad to find out that the DA squad is looking to take over Sipowicz's case file on the Clifton homicide. Sipowicz and Clark go to see Ann Marie Sullivan, the woman that Peeler said he was with the night of the little girl's death. She continues to stick to the story she told eighteen years ago. Ortiz and Ronson are at the apartment building where the amnesia victim was found. They knock on the door of an apartment that the super tells them is vacant; a young girl answers the door. Another woman pulls her back and tells them that she didn't see the man in their photo and she quickly shut

Tuesday, April 27th, 2004

20: Traylor Trash

Jones and Medavoy arrive on the scene of a shooting; meanwhile back at the squad Sipowicz and Clark are getting ready to leave and interview Cindy Clifton's mother, despite the fact that Cindy's father "lawyered up" the entire family. Clark's departure is delayed by the arrival of Jennifer Devlin, someone he hasn't seen in quite some time and now is sporting a wild streak of color in her hair. She wants to Clark to accompany her to on a trip to Miami. He declines her invitation, offering dinner instead, but more importantly he asks her if she's taken her medication and she responds that she doesn't want to be treated like a child. Clark is confused by her behavior. At the library Sipowicz and Clark try talking with Sharon Clifton. They get her to give them a list of everyone who stayed at her home the Thanksgiving weekend that Cindy Clifton was killed. She relents and gives a list to work with. Medavoy and Jones run down what they know about their shooting victim, Kevin Traylor,

Tuesday, May 4th, 2004

21: What's Your Poison?

Clark comes into the squad and tells Sipowicz he's been trying to find Jennifer Devlin, who walked out of the psych facility last night. Sipowicz tells him about a man who is coming in for an interview, one of Cindy Clifton's teachers, who wrote an unusual note "special, special pal" in her yearbook. The teacher, David Lewis tells them that he did have a support group relationship with Cindy Clifton, which was nothing like the relationship Cindy told him that she had with her half-brother Sam Jeffers. The detectives let him go, but having found him a little strange, Sipowicz gets Lewis' used piece of gum and sends it off for a DNA test. The detectives try to run down information on David Lewis, but they can't seem to find anybody that will say anything bad about him. Jones is leaving for court as today is the day when Michael is supposed to testify against his father. Brockhurst comes in with information on the sex-offenders that lived around Cindy Clifton, but it is Medavoy who c

Tuesday, May 11th, 2004

22: Who's Your Daddy?

John meets Jennifer for breakfast, she appears to be on the road to recovery and he continues to offer her his support. At a crime scene Sipowicz arrives a little out of sorts, earlier that morning Connie gave birth to their son, Matthew Nicholas, 7 lbs. 3 oz. Jones and Medavoy also arrive at the scene, where a woman has been robbed and beaten to death in her apartment. Irma Pacheco, one of Ronson's old contacts from narcotics comes to the squad and tells Ronson and Ortiz some information about a guy she's seeing, Pete Murphy, who is going to be receiving a shipment of arms. Irma wants to know from Ronson what kind of reward she might receive and whether or not it would be enough money for her and Ronson to run off together, a comment which leaves Ortiz speechless. Sipowicz and Clark talk with the dead woman's husband, Andrew Moss. He mentions his wife's ex-husband, Ed Pisarchik, as someone they need to look at. Jones leaves to go to the court; the jury has come back in Craig Woo
Season 12
Tuesday, September 21st, 2004

1: Dress for Success

After another late night out Clark arrives late at a crime scene, wearing the same clothes he wore the day before. Sipowicz comments that his new lifestyle doesn't suit him. Back at the squad, Det. Laura Murphy has joined the detectives as Ortiz's new partner. She comes from a group that did background checks on future cops, no real detective work according to Sipowicz. She assures him that her three years as a uniform have prepared her for working on the street. They are also anticipating the arrival of a new CO. The morning's victim, a Dr. Miller, was reported to be in New York researching a book and he received two phone calls that the detectives are going to follow up. Sipowicz receives a package containing a dead rat and a note "PAB", which Clark laughs off. Out on the street, Ortiz and Murphy go to the scene of another homicide, where Murphy runs into Off. Keogh, someone she went to the academy with. The victim, a homeless man, was observed by a witness to be hanging out

Tuesday, September 28th, 2004

2: Fish Out of Water

Sipowicz arrives at the scene of the homicide of a pregnant 18-year-old. According to a uniform, Clark is already on the scene but asleep in his car waiting for the others to arrive. Ortiz and Murphy arrive, followed by Bale who wants all of the detectives to confer before they begin their canvas. Sipowicz covers for Clark, but then goes to give him a rude awakening. Back at the squad, Sipowicz notices that his fish are listing at the bottom of their tank. Sipowicz and Clark are going off to follow up on lead and Bale reiterates to the detectives that he wants to know everything going on with their cases, "up to the minute." Sipowicz informs him about his fish. Jones and Medavoy go to the scene of a robbery, where the thief stole her grandmother's diamond ring. When asked who else knew about the ring, the victim, Lorraine Stuval, says she was the only one. Her husband, Leon Belkin, an ex-con released six months ago, couldn't have had anything to do with it. The detectives deci

Tuesday, October 12th, 2004

3: Great Balls of Ire

The detectives are on the scene of ex-con Lester Byrd's homicide when Sipowicz receives a call from his wife telling him that Theo didn't arrive at school this morning. Sipowicz leaves the scene and arrives at the school to find that Theo has shown up. He finds out from Theo that he was met by a man who said he was a friend of his dad, the man had a detective shield and exhibited knowledge of recent events in their lives. The man took Theo for a half hour ride. Back at the squad, Bale introduces his new movement log policy and he puts John Irvin in charge. The detectives run the case by Bale. Sipowicz arrives and Bale magnanimously lets him not charge his morning's activity to lost time. Sipowicz asks to be off the case for the day, citing that Jones can work the case with Clark. Sipowicz wants to catch up on his paperwork and Bale allows him to do this, but says that he is not setting a precedent. Theo's guardian Anna comes into the squad and he questions her about what happen

Tuesday, October 19th, 2004

4: Divorce Detective Style

Clark leaves his latest encounter's apartment, hoping to make it to work on time. The other detectives are already on the scene of the blunt force trauma homicide of artist Tracy Gilchrist and Clark (of course) arrives late. Annoyed with this, Sipowicz shuts Clark out of his interview of one of the victim's neighbor. She tells him that the victim worked as a phone sex operator. After the interview Clark tries to address the situation, but Sipowicz isn't listening. Back at the squad room, Sipowicz takes delivery of a package (of kiddie porn). When he signs his name, the FBI agent reveals himself and takes him to the coffee room, where his partner and Lt. Bale are waiting. With the recent pattern of harassment to back him up, Sipowicz and Bale get the FBI to drop their investigation. Clark leaves for court, he is testifying in the case against Steve McClintock. Scott Garvin and his attorney come to the squad to report the probable kidnapping of his son. Garvin has received a ran

Tuesday, October 26th, 2004

5: You're Buggin' Me

Sipowicz receives a late night phone call and he goes to the bar where Clark is drinking and tries to convince him that it is time to go home. He takes Clark's keys and leaves with Clark in pursuit. Outside of the bar three shots are fired in their direction, one of them strikes Sipowicz in the shoulder. At the hospital Sipowicz has been stitched up and is going to work. He tells Medavoy that he thinks the shooting was a random act, or related to Clark and had nothing to do with his stalker. Murphy and Ortiz interview the bartender, who admits to making the call to Sipowicz about Clark's drinking. He also tells them that an off-duty cop works his door, but he had left before the shooting occurred; he also tells them that he isn't giving up that cop's name. They convince him it is in his best interest to do otherwise. In the squad's coffee room, members of Sipowicz's AA support group are there to give him some support. Someone called and told them that he had begun drinking agai

Tuesday, November 9th, 2004

6: The Vision Thing

On a city bus a man was stabbed in the chest in front of his wife and kids. A witness reports to Sipowicz that the victim and his killer were eyeballing each other down before the stabbing occurred. Medavoy tells Jones about his daughter's plans to buy a house. He is going to need to find a part time job to help her out. Jones tells him about a position as a bouncer, but he doesn't think Medavoy can handle that kind of job. Medavoy is a little put out that no one thinks he handle himself. Sipowicz is contemplating the stabbing case when Clark arrives and tries to discuss it with him. Sipowicz is distracted by the effect of the killing on the victim's family; he is also bothered by Clark's feeling for the case. They run the case by Bale and then Bale checks in with Sipowicz's mental state, post shooting and everything else that has recently been going on. Sipowicz tells him that everything is okay. An antiques dealer, Gerard Prosser comes into the squad to go over the details o

Tuesday, November 16th, 2004

7: My Dinner With Andy

Sipowicz and Clark have dinner and a conversation. Clark doesn't want anyone else to get "checked out" of his life and Sipowicz makes a deal that if Clark sticks around, he'll stick around, which reiterates his statement back at the squad locker room that he isn't going anywhere. Clark and Sipowicz arrive on the scene where a woman, Lucy Welker, was beaten by a guy she describes a white homeless guy that looks like a lion. She can't give them any better description than that. Medavoy arrives to work with a black eye, given to him by a woman he describes as 5 foot nothing and Murphy offers him some makeup to help reduce the shine. Bobbi Kingston comes by to tell Jones that Michael's father is applying for visitation rights and probably eventually custody. Jones is surprised to find out that the hearing is this afternoon. Bale arrives at the squad, with a note to give someone a call, he is brought up to speed on the morning's cases and notices Medavoy's shiner, which he asks him ab

Tuesday, November 23rd, 2004

8: I Like Ike

Sipowicz is doing a little studying and Medavoy catches him; he confesses that he is studying for the sergeant's exam. Medavoy quips that Sipowicz's career is on the upswing, while his own is going down; he isn't sure what his future holds for him, Sipowicz reassures him that he is a good cop and he'll get through this. Jones is looking to take some lost time; the final custody determination hearing for Michael is set for this afternoon. Bale grants him the time to do what he needs to do and then Medavoy comes into his office to plead his case, but Bale isn't going to cut him any slack. The jury in the trial against Simon Kerensky is hung and the judge declares a mistrial. It will be necessary for Lucy Welker to testify again, only it probably won't happen until February. Faced with this new burden, Lucy wonders why no one else involved has to deal with this, she blurts out the name Ike, which is the name of Simon Kerensky's brother. Lucy tries to backtrack mentioning that name.

Tuesday, November 30th, 2004

9: The 3-H Club

Sipowicz is still studying for the sergeant's exam. Medavoy's trial is today. Jones is still looking for Michael, he's been in e-mail contact with him, but Michael doesn't want to be found by his real father. Murphy and Ortiz go off to investigate a molestation case. Jones goes to Craig Woodruff's apartment and after breaking into it, finds him there, dead. Sipowicz and Clark arrive on the scene and they need him to account for whereabouts. Bale wants him to voucher his three guns with the desk sergeant. Murphy and Ortiz go to the school and talk to the boy who was molested. The boy tells them that a man wanted his underwear for three DVDs. The man touched him. The boy was smart enough to get a license plate number of the van. Medavoy testifies in his trial, each side quickly presents their case, but Medavoy asks to speak on his own behalf and tells the story about him trying to help his daughter out. Jones comes back to the squad and wants to talk with Sipowicz and Clark.

Tuesday, December 7th, 2004

10: The Dead Donald

Sipowicz reports for the sergeant's exam and finds he is the oldest taker of the test. The detectives are on the scene of a death of the brother of a mentally disabled man. Medavoy makes small talk about the exam, which causes Sipowicz to leave with Clark and go up and talk with victim's brother Martin Schweiss. The interview with Martin doesn't go well; the brother thinks that his brother is with his girlfriend and he asks the detectives if they have any weed. Kathleen Halloran, the woman caring for the brother tells them what she knows about the victim's girlfriend, Elena Lozada, including the fact that the girlfriend they recently had a big fight with the victim about Martin. Jones and Medavoy are redirected to investigate an assault case. They arrive on the scene to find two tenants trying to move into the same apartment. They give Jones and Medavoy all the information they have on the man, Jerome King, who rented them the apartment, which the detectives are going to pursue.

Tuesday, December 14th, 2004

11: Bale Out

The detectives are on the roof of a parking garage, where an attorney has been found shot to death in his car and the apparent victim of a robbery. Medavoy is sporting a new shirt, which is a little bright in the other guys' eyes. Back at the squad, Sipowicz and Clark run the case by Bale. The murder might have been part of a pattern of robberies, since three similar robberies had been reported in that area, but this one was the first to result in a death. It's been two weeks, but the results of the sergeant's exam haven't been published yet. Medavoy gets more grief about his outfit, but both Murphy and John Irvin love it. Murphy and Ortiz are sent off to a schoolyard shooting and as Jones and Medavoy are departing, Medavoy suggests that they might make a detour if they pass a menswear shop. Murphy and Ortiz arrive at the shooting scene. The guys at the schoolyard are preparing for a basketball tournament. One of the players on the court, Tyler Newell, might be the next Lebron

Tuesday, December 21st, 2004

12: I Love My Wives, But Oh You Kid

Faith Chandler, a hooker, was murdered in the apartment of a former madam. Chandler was working an AA program. The former madam gives Sipowicz and Clark the name, Bob Cavanaugh, a man she knows was one of the victim's clients. Brigid Scofield comes to the squad to see Medavoy about a possible apartment she's found for him. Caught a little off guard, he agrees to meet her at lunch to look at the apartment (that of course he doesn't really want, need or more importantly can afford). Murphy and Ortiz go to the scene of a woman, Tracy Llewellyn, who was found murdered. The landlord tells them that the woman's apartment was being paid for (in cash) by designer named Hal Matheson. Bob Cavanaugh comes in for questioning with Sipowicz and Clark. He admits to knowing Faith Chandler and having more than a business relationship with her but he hadn't seen her in two weeks. Murphy and Ortiz go to the Hal Matheson's design studio and meet his wife, Paige. When he calls into the studio, Pai

Tuesday, January 11th, 2005

13: Stoli with a Twist

Ortiz is still working undercover at one of the AA meetings and she is approached by a man who wants her to sell her hair. Then another man at the meeting, Justin Deroos asks her out to breakfast, but an interruption by a new potential sponsor for Ortiz interrupts his invitation. Sipowicz, who is also at the same meeting gets a call, they have another related homicide on their hands to respond to. Ortiz and Sipowicz arrive at the scene and join the others in the investigation. Sipowicz and Clark interview the victim's sister, her sister's story fits the pattern of AA victims. Back at the squad Ortiz floats the theory that the perp might also be a woman, as the woman who approached her at the morning's meeting seemed like she could be more than capable of strangling someone. Jones takes a call on another homicide; Bale assigns Clark to work with him so that Sipowicz can remain working on the taskforce. Clark and Jones go to the scene and find that the victim is Steve McClintock, t

Tuesday, January 18th, 2005

14: Stratis Fear

The owner of a diner, Gene Stratis, has been stabbed to death and Sipowicz and Clark interview the victim's son. The son gives them his father's background, a real immigrant's success story, but he tells them nothing that would indicate his father should be the victim of murder. Ortiz's aunt comes to the squad to talk to her about her cousin, Paula. Ortiz's cousin has started hanging out with someone that her aunt isn't comfortable with and it is causing her daughter's behavior to change. Ortiz promises her aunt that she will stop by where her cousin works and check in on her and her new boyfriend, the owner of the business where she works. Sipowicz and Clark are going to run down a former employee of the diner who was let go last month. Jones and Medavoy are on the scene of a murder of public relations man, Paul Westerville at a parking garage. While looking into the victim's affects, Jones finds a picture of Brendan Quinn, a recently paralyzed cop that he went to the academy wi

Tuesday, January 25th, 2005

15: La Bomba

Sipowicz and Clark arrive on the scene of a car bombing. The victim's daughter, Elizabeth Keenan, is on the scene and she addresses the detectives in a very cool businesslike manner when answering their questions and giving them information about her father. Back at the squad they run the case by Bale and Munson; the Feds, the DA and the Chief of Detectives is interested because of a possible terrorist implication of the bomb. The other detectives break up the list of past and present employees of Brett Keenan's company to checkout; meanwhile Murphy and Ortiz are sent off to a homicide in an alley. Their victim is Garrett Tinsley, a 17-year-old boy from a private school. The man who found the body tells them that the victim was a real asshole. Medavoy and Jones interview Phil Beckett, one of the former employees of Brett Keenan's company. He appears successful and indicates that he left the company on good terms. He tells them about Keenan's trouble with a bodyguard on a trip to

Tuesday, February 1st, 2005

16: Old Man Quiver

Sipowicz and Clark arrive at the home of an 80-year-old millionaire, Hugh Rasmussen, who was smothered to death. They talk to the man's secretary, Judith Howell, a middle-aged woman, who found the body. Then the wife, Amy Rasmussen arrives back home; she's come back from the gym and she is young enough (28-years-old) to be the victim's granddaughter. She acknowledges the comments that her husband has been thought about as a dirty old man and that she may be considered a gold digger, but as far as she's concerned they can all go straight to hell, she loved her husband. Sipowicz and Clark run the basics of what they know so far by Bale and Bale notes to Sipowicz that today is the day of his promotion and he offers his congratulations. Jones and Medavoy go to a retirement home, where Olive Rosenthal was found dead. The doctor found a suspicious needle mark on the woman's body. The director of the home wants the detectives to avoid talking to the other residents, but they tell her th

Tuesday, February 8th, 2005

17: Sergeant Sipowicz' Lonely Hearts Club Band

The detectives arrive on the scene of shooting outside of a school. The victim is Lester Bakewell, a sergeant in the US Army who was at the school to do recruitment. Also on the scene is another sergeant named Sipowicz, who is there with his uniform officers. Clark takes the opportunity to bust the new sergeant's balls. A woman, Denise Campo, comes in to report her great uncle has missing for four days. Jones and Medavoy take the case and she tells them that he is homeless and that he is just a sweet old man. She gives them a picture of her uncle. An Army warrant officer Steve Nutting from CID is in Bale's office, he is going to assist in the investigation. Clark and Nutting interview the dean of students from the school. The dean tells them about the peaceful demonstrations against recruiters, but he also tells them about Paul Corbelli, one of the students whose brother was killed in Iraq four months ago. He does know that the boy had access to a rifle and that according to t

Tuesday, February 15th, 2005

18: Lenny Scissorhands

Ortiz and Murphy arrived on the scene of a shooting, where two of Sipowicz's men were involved in chasing down a suspect, who got away after he able to shoot one of the officers. Back at the squad, Sipowicz tells the pair about a possible witness to the crime that he saw while they were all still at the scene, an elderly woman sitting at her window. Even though it is Medavoy's last day on the job, Sipowicz doesn't feel like getting his picture taken. With Medavoy leaving Clark is now partnered with Jones and together they go to the scene of crime, where a woman, Deborah Olshan, was beaten to death in her home, a possible victim of a robbery. At the scene they interview Maxine Annunziato, her friend and the one who discovered the body. Murphy and Ortiz talk with the woman that Sipowicz identified as a probable witness to the shooting of the officers. She tells them that she saw the officers enter the building, but she didn't see them chasing anyone. Clark and Jones return to the s

Tuesday, February 22nd, 2005

19: Bale to the Chief

The interim boss Lt. Henry comes into the squad and introduces himself to the detectives, who in turn introduce themselves. They offer to bring him up to speed on their cases, but Lt. Henry is the anti-Bale and tells them they can get to it when they get to it. He is more interested in knowing if any of them like to play golf. Murphy and Ortiz go to the scene of a homicide where a young Muslim woman, Farah Amar has been stabbed to death. In questioning the neighbor they learn that the woman had numerous loud arguments with her husband. Back at the squad while Sipowicz tries to bring their new boss "Arnold Palmer" up to speed on their investigation into Bale's shooting, Jones and Clark try to get more information about Sergei Yesenin's whereabouts from "Russian Mike" who has come back in for further questioning. "Russian Mike" wants a deal before he will cooperate any further with the investigation. The husband of Murphy and Ortiz's victim, Adeeb Amar, comes in for questioning. Th

Tuesday, March 1st, 2005

21: NYPD Blue: A Final Tribute

Hosted by Jimmy Smits this hour contained interviews with most of the current cast as well the co-creators, crew and many former cast members.

Tuesday, March 1st, 2005

20: Moving Day

Jones and Clark respond to the death of woman named Pamela Wyatt, who appears to have been a high priced call girl. Ortiz and Murphy arrive on the scene along with Sgt. Sipowicz who enlightens Jones and Clark about his officially taking over command of the 15 Squad. They return to the Squad and meet two new detectives that have joined the squad, Ray Quinn and Joe Slovak. They ran a dump of the Pamela Wyatt's phone records and have come up with some names to check out. Sipowicz's former Sergeant, Al Angelotti from the 25 Squad, now a retired Chief who is working security for a wealthy client comes into the squad with his client, Robert Heilbrenner and Heilbrenner's attorney. While Clark and Jones (with Sipowicz in attendance) listen to Heilbrenner describe his relationship with the Pamela Wyatt, Angelotti is out talking to the rookie detectives about what they currently know about the case. Murphy and Ortiz interview the victim's parents, both of whom were ignorant of what their da