update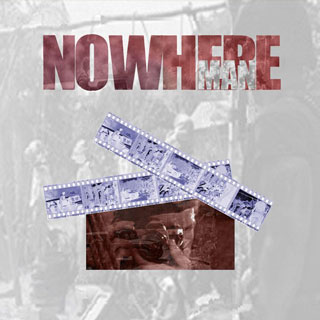 Season 0
not specified

1: Video Interview With Lawrence Hertzog, Bruce Greenwood And Peter Dunne

Video Interview With Lawrence Hertzog, Bruce Greenwood And Peter Dunne

not specified

2: Absolute Zero Video Commentary With Lawrence Hertzog, Bruce Greenwood And Peter Dunne

Absolute Zero Video Commentary With Lawrence Hertzog, Bruce Greenwood And Peter Dunne

not specified

3: Series Promo

Series Promo

not specified

4: Deleted Restaurant Scene

Deleted Restaurant Scene

not specified

5: Paradise On Your Doorstep Rough Cut To Final Cut

Paradise On Your Doorstep Rough Cut To Final Cut

not specified

6: The Spider Webb Rough Cut To Final Cut

The Spider Webb Rough Cut To Final Cut

not specified

7: Video Interview With Lawrence Hertzog And Art Monterastelli

Video Interview With Lawrence Hertzog And Art Monterastelli

not specified

8: Video Interview With Guy Magar Lawrence Hertzog And Steve Robman

Video Interview With Guy Magar Lawrence Hertzog And Steve Robman

not specified

9: The Alpha Spike Promo

The Alpha Spike Promo

not specified

10: A Rough Whimper Of Insanity Promo

A Rough Whimper Of Insanity Promo

not specified

11: You Really Got A Hold On Me Promo

You Really Got A Hold On Me Promo

not specified

12: An Enemy Within Video Commentary With Bruce Greenwood Lawrence Hertzog And Peter Dunne

An Enemy Within Video Commentary With Bruce Greenwood Lawrence Hertzog And Peter Dunne

not specified

13: An Enemy Within Rough Cut To Final Cut

An Enemy Within Rough Cut To Final Cut

not specified

14: An Enemy Within Promo

An Enemy Within Promo

not specified

15: An Enemy Within Video Interview With Bruce Greenwood And Peter Dunne

An Enemy Within Video Interview With Bruce Greenwood And Peter Dunne

not specified

16: Father Promo

Father Promo

not specified

17: It's Not Such A Wonderful Life Promo

It's Not Such A Wonderful Life Promo

not specified

18: Video Interview With Lawrence Hertzog

Video Interview With Lawrence Hertzog

not specified

19: Contact Promo

Contact Promo

not specified

20: Video Interview With Michael Levine

Video Interview With Michael Levine

not specified

21: Hidden Agenda Promo

Hidden Agenda Promo

not specified

22: Video Interview With Lawrence Hertzog And Ian Toynton

Video Interview With Lawrence Hertzog And Ian Toynton
Season 1
Monday, August 28th, 1995

1: Absolute Zero

Tobe Hooper, who directs the opener, effectively depicts Veil's confusion when his wife denies knowing him, and evokes his paranoia when a sinister psychiatrist hammers away at his sanity.

Monday, September 4th, 1995

2: Turnabout

Attempting to avert his unknown attackers, Veil uses Dr. Bellamy's driver's license and credit cards as he sets out on a desperate search for answers to who has stripped away his entire life. Before long, he's presumed to be the missing Bellamy, tracked down and taken to the enemy's headquarters for Western Operations. There, "Dr. Bellamy" is instructed to make one of their subjects, Ellen Combs, comply with the same "conditioning" procedure he asministered to Tom Veil.

Monday, September 11th, 1995

3: The Incredible Derek

In his search for reasons why someone wants the negative of his "Hidden Agenda" photo, Tom Veil enlarges it and detects details which lead him to a remote Georgian town to hunt down more answers. There, he happens upon a traveling side show starring Derek, a 10-year-old blind child billed as "The Boy Psychic," who reveals ominous news about Veil's pursuers.

Monday, September 18th, 1995

4: Something About Her

Classified as the unknown enemy's first priority, the elusive Veil is apprejended and submitted into a chemically-induced hallucinatory state in which his attackers have complete control over his sense of time and space. While he's within their "lab" setting, they employ actors and elaborate sets to convince Veil he's been in a loving relationship with a woman to whom he'll soon divulge the sought after information.

Monday, September 25th, 1995

5: Paradise on Your Doorstep

After getting a job in a small town photo shop, Tom is stunned to glimpse a picture of his wife Alyson as he processes a customer's film. He frantically pursues that customer to question where she shot the picture, but the chase lands him in New Phoenix, a haven for the disenfranchised and community of people who have for one reason or another, lost their identity at the hands of the mysterious enemy.

Monday, October 9th, 1995

6: The Spider Webb

While hiding out in a cheesy motel, Veil happens upon The Lenny Little Show, a public access television series in which the main character is un cannily depecting Veil's own frightening life. Struggling to understand, Veil watches as unknown forces pursue Lenny and attempt to erase his every trace. He sees the actors perform the exact same dialogue and reenact experiences he endured as recently as the previous day. Trying to grasp what's happening, Veil angrily pursues an explanation, which leads him to the strange offices of Max Webb Productions—and his tormentors.

Monday, October 23rd, 1995

7: A Rough Whimper of Insanity

Unsure if he's running towards something or away from it, an exhausted Veil happens upon a disabled, reclusive computer genius, Scott Hansen. The young "hacker" is able to access Veil's deleted files—the only trace of his existence—and through an intricate virtual reality session, takes Veil back to his wife Alyson and also helps him get information about his pursuers.

Monday, October 30th, 1995

8: The Alpha Spike

Searching for clues about Dr. Bellamy, Veil traces the beginnings of the mysterious man's research to a private school, The Sterling Academy. There, he gets a job as a groundskeeper and not only uncovers that the administration is programming the student body through elaborate subliminal persuasion, but exposes a murder and a conspiracy to cover it up.

Monday, November 6th, 1995

9: You Really Got a Hold on Me

As Veil's mysterious pursuers close in and are about to kill him, his life is saved by a peculiar stranger. He's thunderstruck when the man, a quirky drifter named Gus Shepard, seems to know all about his situation and, with or without Veil's cooperation, is intent on showing him the only way out of it.

Monday, November 13th, 1995

10: Father

In need of anything that connects him to his former life, Veil risks returning to the house and town he grew up in and, while savoring this small but significant part of his past, he unexpectedly meets the man who betrayed him twenty years earlier—his father.

Monday, November 20th, 1995

11: An Enemy Within

While camping in Pennsylvania farm country, Veil is accidently shot by a guard for a powerful food conglomerate. Near death, he's discovered in the woods by a local woman, the beautiful Emily Noonan, who takes him to her remote farmhouse and nurses him back to health. Finally, Veil has found a safe place and someone he can trust. As he recuperates, Veil learns that the small town is torn apart by Collective Foods, an aggressive corporation which is trying to buy all the land—by force. Unwilling to sell her farm, so the dominant force takes legal action, accusing her of blocking progress. As she grows closer to Veil, Emily is inspired to strengthen her opposition to the enemy.

Monday, November 27th, 1995

12: It's Not Such a Wonderful Life

At long last (and just in time for time holidays), Veil's torment comes to an end as federal agents locate him, reveal the identity of his enemy and disclose why "The Organization," a well-funded group of political fanatics wreaking havoc with foreign policy, have been trying to destroy him. After Veil gives a sworn deposition to authenticate his "Hidden Agenda" photograph, he's reunited with his wife Alyson and his mother and is on the way to having himself a merry little Christmas, until he gets a form of "coal in his stocking." In the series' turning point, U.S. government official whisk Veil away to a safehouse where, as he awaits the arrest of the perpetrators, some semblance of Christmas holiday cheer can be had. Although it's the season to be jolly, Veil is suspicious about the sudden developments in his life. With some initial disbelief, he hears Alyson's explanation of what happened that fateful night at the Bullpen restaurant when he left the table, her meeting with Dr. Bella

Monday, January 15th, 1996

13: Contact

A dissenter from the Organization surreptitously contacts Veil and supplies him with documentation that one of its highest ranking members, Richard Grace, is the one primarily responsible for the decision to erase his identity. This mysterious man also turns over photos of Veil's deceitful wife, Alyson, in compromising poses with Grace and then offers to furnish Veil with valuable information from the group's dossier on him if he reciprocates by killing Grace. Before long, Veil finds himself in a risky alliance with someone inside the enemy's camp.

Monday, January 22nd, 1996

14: Heart of Darkness

Using information provided by his contact, a traitor within the enemy's ranks, Veil tracks down retired military man Cyrus Quinn, a renowned fanatic connected to the execution pictured in "Hidden Agenda." To gain access to the controversial and closely guarded Quinn, Veil must find a way to infiltrate the American Guard, the radical political action group he has founded.

Monday, February 5th, 1996

15: Forever Jung

A recurrent address in his electronic file leads Veil to a nursing home in Minnesota where he secures a job as an orderly. Initially, he finds no apparent connection to his unknown pursuers, but it turns out he's entered a covert and ominous operation, Advanced Biogenetics Lab. There, those in the "twilight" of their life disappear without a trace to become part of a surreal, sophisticated experiment which provides them with a youthful appearance in exchange for something more valuable.

Monday, February 12th, 1996

16: Shine a Light on You

Veil makes his way to New Mexico hoping to locate John Myerson, a name he's linked to The Organization. He arrives in a small sesert town which is in a clamor over several UFO sightings and is told that Myerson, a local scientist, mysteriously disappeared months earlier and is believed to have been abducted by aliens. Veil tracks down Myerson's daughter Helen, a young woman who is convinced that her father is being held against his will by an alien spacecraft. After witnessing the phenomenon the town believes is a UFO landing, Veil convinces Helen to show him her father's workplace, the Weaver Institute. He soon confirms his suspicions that the unknown enemy conspiring against him are the people Myerson works for, and that they're funding a dangerous electro-magnetics experiment which transmits electricity—and eventually gives ultimate control.

Monday, February 19th, 1996

17: Stay Tuned

Veil's link, a traitor within the "Organization," directs him to the idyllic town of Darby, New York, where a suspicious degree of cleaniness, incessant hospitality and unequivocal support for one local politican prevails. As he settles among the neighborly, strangely cheerful people there, he surmises that nothing in Darby is what it appears to be. After a local teenager, Michael, and his school teacher, Janet, caution Veil that something is terribly wrong in the town, he delves into the possibility that the Organization is employing a version of mind-control.

Monday, February 26th, 1996

18: Hidden Agenda

Carefully setting the trap, Alexander Hale, the informant from within The Organization, gains Veil s confidence and persuades him to divulge the details and events surrounding the execution in his "Hidden Agenda" photograph. In a series of flashbacks, Veil recalls his assignment in Nicaragua, how he and another journalist, Harrison Barton, uncovered what they believed to be illegal operations by U.S. military personnel and how Veil's resemblance to rock 'n' roll icon Jim Morrison may have saved his life.

Monday, March 18th, 1996

19: Doppelganger

After Veil's only ally within The Organization is taken away from him, he suspects the information in the palmtop computer could have been deliberately compromised all along. He debates the options and weighs the fates before using one more tip from the compact computer - the name and address of Clare Hillard, a reporter who covered the same sector where he took the now sought after "Hidden Agenda" photo. Arriving in Hillard's small Ohio town, Veil's met with a cold reception from her and soon discovers that there's a nearly identical man living there who has adopted his name, his profession and his photographs, including "Hidden Agenda." When Claire Hillard disappears, Veil is suspected of foul play and arrested. As charges of murder loom, Veil's case is assigned to deputy public defender Jane Butler. When he relates his complex story to her, Butler is intrigued and offers to help him corroborate that there is indeed another man posing as him. Veil knows he's in the wrong place and the wrong time when she returns from encounter with the other Tom Veil and has the negatives to "Hidden Agenda."

Monday, April 8th, 1996

20: Through a Lens Darkly

Veil is snatched away by the enemy's operatives and taken on a manufactured "trip" down memory lane. Then, at the hand of one of The Organization's most twisted experts, he is subjected to an elaborate combination of chemicals and refracted light which triggers his advanced hypnosis. During the dreamlike state, he is haunted with altered memories, particularly a troublesome time when, accompanied his childhood sweetheart laura, he was a photojournalist covering Nothern Ireland. Veil is taken to the deserted Fieldstone Mansion and endures a seemingly endless loop of flashbacks; he relives happy times spent with Laura when he was a 10-year-old boy and a teenager, then tormented by the painful circumstances in Belfast. During the ordeal, he is repeatedly confronted by the enemy's sinister agent until the distraught and broken down Veil agress to relinquish the coveted "Hidden Agenda" negatives.

Monday, April 15th, 1996

21: The Dark Side of the Moon

Tom Veil is mugged by a street gang and is stripped of his belongings and, for the first time, the "Hidden Agenda" negatives are out of his possession. While Veil and the Organization both attempt to track down the gang member who stole the pack containing the coveted negatives, the thief winds up dead and Veil is a suspect in his murder. The stakes get higher when Veil is pursued not only by a dangerous and unknown enemy but a vengeful group of street hoodlums seeking his demise.

Monday, April 29th, 1996

22: Calaway

Veil's twisted odyssey leads him back to Calaway, the Illinois psychiatric hospital where his ordeal began, and more revelations of what really happened to him while he was held there. Most astonishly, he discovers that former patient Joe "J.C." Carter has joined the medical staff and become one of "them." Veil attempts to convince J.C.—who is conditioned to believe he's Dr. Novik—that he's completely victimized by "them." Veil also witnesses another man, Michael Kramer, undergoing the first phase of conditioning, an ordeal identical to what Veil underwent months ago at the hands of "them."

Monday, May 6th, 1996

23: Zero Minus Ten

Tom Veil wakes from a coma to hear the unsettling news that he was in a bad car accident months earlier and his ordeal of identity erasure was just a terrible nightmare. At his bedside is his ever-loving wife Alyson and his best friend Larry Levy, a man Veil swears he once saw dead and stuffed in a closet. Larry, who insists that he's been alive and well living in South America for the past nine months, tries to assure Veil that everything the doctors and Alyson told him about his hospitalization is true. Eventually trusing his old buddy, Veil pleads with Larry to believe his story and help protect him from the enemy. Meanwhile, his lab assistant plans for another showing of Veil's photographic art—with the centerpiece photo entitled "Displaced."

Monday, May 13th, 1996

24: Marathon

Just when he's at the end of his rope, Veil finds new meaning in the "Hidden Agenda" negative when he enlarges a print of it and discovers a previously obscured section. The new clues lead him to Heritage House, a research facility in Washington D.C. and its foreboding Project Marathon. There, he stumbles upon an FBI investigation and is targeted for assassination by more than one enemy. As the stakes get higher, Veil makes two new contacts including a highly placed source at the FBI. He's provided with valuable information on his enemy and the men pictured in "Hidden Agenda"—one a missing United States Senator—plus a key to a safety deposit box which contains a dossier on his case.

Monday, May 20th, 1996

25: Gemini

Following up on secret information provided by the FBI, Tom finds two valuable clues: the original untouched photo of "Hidden Agenda" and a key to the safe house inhabited by the agent who gathered the data – an operative code named Gemini.