update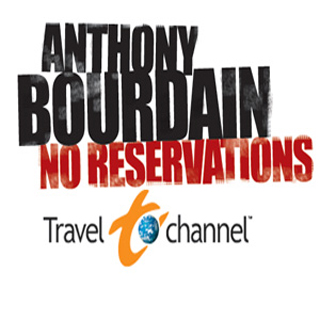 Season 0
not specified

8: Tony And Friends: Alice Cooper

Anthony Bourdain and Alice Cooper discuss fatherhood and baseball.

not specified

9: Tony And Friends: China Matt

not specified

10: Tony And Friends: Eric Ripert

The lunch shift at Les Halles

not specified

11: Tony And Friends: Ted Nugent

Anthony Bourdain and Ted Nugent discuss obesity in America.

not specified

12: Asia Special

In this special two hour, season two premiere, Tony's culinary journey takes him to the main hubs of Asian cuisine, Japan and China. In Japan, Tony visits Osaka where he learns all about the Hanshin Tigers-Yomiuri Giants baseball rivalry; to Japan's version of vaudeville, manzai; to kuidaore (eating oneself to ruin) where he samples takoyaki, okonomiyaki, and later sushi. From there, Tony meets up with an old friend, Michiko, where they travel to Kisoji for a water purification ritual; learn the exchange of meishi; and help celebrate Obon. Later, Tony attends a Hanshin Tigers game. In China, a country Tony has never visited, he attempts to tackle as much of its cuisine and culture as he can in a short period of time. Beijing is Tony's first stop where he samples Peking duck, the nasty bits of a sheep, and a variety of noodles at a noodle house. Tony gets a lesson in Chinese calligraphy, and visits a doctor for some traditional Chinese medicine such as acupuncture, fire cupping, and electroacupuncture. From there, Tony is off to Sichuan province, where he receive an unorthodox ear cleaning, visits the Jianfu Temple, center of Taoism during the Tang Dynasty, and samples Szechuan hotpot. Tony ends his visit, in a village outside of Chengdu for a family dinner that uses the old methods of Chinese cooking.

not specified

14: Asia Files - Volume 1

We've compiled the best of Anthony Bourdain's Asia trips in The Asia Files - Volume 1. In this volume, he explores the Philippines, Malaysia, Thailand and Japan. He tastes everything from lechon pig to shawarma to cockles and he's hungry for more. On an island off the coast of Malaysia, Tony encounters one animal he won't eat... monkeys! Then, during Tony's stop in Japan, he learns the fundamentals of the eighteenth century study of kendo where he meets his match.

not specified

15: Asia Files - Volume 2

We've compiled the best of Anthony Bourdain's Asia trips in The Asia Files - Volume 2. He explores Vietnam, India, China and Japan. In Vietnam, Tony meets up with his old friend Philip Lajaunie. He's the owner of Les Halles restaurant and Tony's old boss. Philip's eccentric personality leads them across Saigon in search of a few unique dishes, like banh mi and a baguette stuffed with pate and mortadella. Continuing to India, Anthony gets a taste of real Indian street food, like beef tapioca bryani, and a glimpse into the life of the men who create elaborate bronze cooking vessels. Finally, Anthony dawns his skis and hits the slopes in China, braving the unbearable cold of Haerbin. He finishes his journey in Japan, tasting real Sapporo Ramen.

not specified

16: Asia Files - Volume 3

We've compiled the best of Anthony Bourdain's Asia trips in The Asia Files - Volume 3. He travels to Sri Lanka, India and China to eat, drink and be merry. In Sri Lanka, Tony finds out there is such a thing as too many condiments when he digs into a local delicacy, lampries. Then he visits the tsunami-ravaged village of Seenigama where one man is doing what an entire government cannot. Just a short flight to Chochin, India, Anthony relaxes on a private barge sailing along the backwater of India with a bowl of fish head curry. Anthony tries his luck in the gambling capital of the world, Macau, China. It's also home to the world's tallest bungee jump... will he take the plunge?

not specified

17: Asia Files - Volume 4

We've compiled the best of Anthony Bourdain's Asia trips in The Asia Files - Volume 4. He visits Thailand, Laos and China. In Thailand, Tony gets an inside look at the lifestyle of a Muay Thai fighter with help from Eric Rivera, a finalist in the No Reservations' Fan Contest. He eats a breakfast of boiled pig parts, egg, and thick rice porridge and learns what it takes to live in Bangkok during a political upheaval. After that, he travels to Laos and explores the remnants of America's largest covert war. What he finds is a bombshell. Then Tony's off to Haerbin, China, where he meets a quirky businessman with a special taste for the American Wild West.

not specified

18: Asia Files - Volume 5

We've compiled the best of Anthony Bourdain's Asia trips in The Asia Files - Volume 5. He explores Iraq, Turkey and the United Arab Emirates. In Iraq, he visits the Erbil Market and sips on traditional tea. Next, Tony and crew head to a picnic where Tony speaks with locals about how the area has been rapidly developing. They enjoy biryani, a common rice dish, grape leaves stuffed with rice, and meat kebabs. Later, Tony meets with American military personnel and discusses how relatively safe Kurdistan is compared to the rest of Iraq, as well as the future of the Kurdish nation. They enjoy shawarma, eggplant soup, okra, kebabs, and a pastry known as the gut bomb. Tony heads to Turkey for a classic Turkish breakfast of lamb, cheeses, breads, olives and strong tea. Then he gets the best tour of Istanbul from a very knowledgeable cab driver. Next, Tony meets up with a local artist to try lahmacun, a Turkish-style pizza and one of the original fast foods of Turkish cuisine. Next stop, Dubai.

not specified

19: Travel Buddy

No one should travel alone. Thankfully, Tony has his friend Zamir to accompany him. They drink vodka and visit Chernobyl in Ukraine, compete in a game of featherbowling in Detroit, then Zamir takes the show hostage in Missouri.

not specified

20: Family Feast

Anthony Bourdain finds there's nothing like a home-cooked meal as he slurps down a Sunday ragu in Italy, then dines on crab curry in Sri Lanka. In Sardinia, he sits down with his own family for a feast of suckling pig and snails.

not specified

21: Tony Cooks

Anthony Bourdain is heading back to the kitchen. He dips churros and wraps rose petal wontons in Spain and cooks up a freshly killed duck in Missouri. Then he works the line with Eric Ripert at his old haunt in NYC.

not specified

22: Street Food

Fast, cheap and very, very tasty. Anthony Bourdain eats his way across the world, one street vendor at a time. He chows down on juicy jerk chicken in Jamaica, a heart attack-inducing tamale in Chicago and fresh blue tortillas in Mexico City.

Monday, March 20th, 2006

1: Iceland Special Edition

In this DVD-style SPECIAL EDITION, host Anthony Bourdain and producer Chris Collins recount their tales of adventure in Iceland. Watch the episode with Bourdain and Collins as they provide scene-by-scene insight and commentary and describe what really happened when the cameras were not rolling.

Monday, March 27th, 2006

2: Leftovers [1]

A look behind the scenes of "No Reservations."

Monday, July 3rd, 2006

3: Decoding Ferran Adria

New York City chef/author Anthony Bourdain is invited to film in the research laboratory of Ferran Adria, the most controversial and imitated chef in the world--chef/owner of El Bulli, voted "World's Best" by Restaurant Magazine.

Monday, August 21st, 2006

4: Anthony Bourdain in Beirut

In this episode, Anthony and his crew find themselves in the middle of a war they never could have anticipated. As the country is torn apart, they also discover a world of delicious food, kind people, and amazing beauty.

Monday, January 1st, 2007

5: Leftovers [2]

A look back at Season 2.

Monday, December 10th, 2007

6: Holiday Special: Connecticut

Tony is cooking the holiday meal for his family. Join the Bourdains in the Hudson River Valley as they celebrate the season.

Monday, October 20th, 2008

7: At the Table with Anthony Bourdain

Bourdain with guests Amy Sacco, Bill Buford, Ted Allen and Chris Wilson dine at NYC restaurant WD-50 and discuss various topics related to food and restaurants.

Monday, December 12th, 2011

13: Holiday Special 2011

In this special episode of "No Reservations," Tony Bourdain's Christmas takes a turn towards the bizarre. Norah Jones sings, Samantha Brown shoots a gun and Christopher Walken makes an appearance.
Season 1
Monday, July 25th, 2005

1: In Paris (Why the French Don't Suck)

Tony's debut episode of this new series has him visiting Paris. He explores the city's famous catacombs, tries out some absinthe, checks out one of the city's major meat markets, and spends the night in the room where Oscar Wilde passed away.

Monday, August 1st, 2005

2: Iceland (Hello Darkness My Old Friend)

This week Anthony travels to Iceland, where in winter the volcanic islands see only about four hours of sunlight a day. Anthony finds the darkness comforting and learns how the Icelanders contend with the dark days - eating, drinking, and pumping iron!

Monday, August 8th, 2005

3: New Jersey (Off the Jersey Turnpike)

Tony visits the state of New Jersey. He takes us on a trip through his birthplace trying to dispel some common misconceptions of the garden state. We learn about the Sopranos and other NJ landmarks as Tony reminisces.

Monday, August 15th, 2005

4: Vietnam (The Island of Mr. Sang)

Tony travels to the far away country of Vietnam, where he meets up with an old friend (who also happens to work for the People's Committee) with whom he traverses the ancient culture. He ends up going on a trip that takes him through isolated villages and finishes on an island resort, owned by the mysterious Mr. Sang.

Monday, August 22nd, 2005

5: Malaysia (Into the Jungle)

Today Tony travels to south east Asia. He has always been fascinated by the notion of "natural fusion," the way cuisines and cultures blend over the centuries. He's particularly fascinated by Malaysia, where Chinese influence has mixed with Malay, Indian, Nyonya and indigenous Borneo culture.

Monday, October 10th, 2005

6: Sicily

While in the small country of Sicily, Tony is treated to tripe at the II Capo Market. He tries a spleen sandwich with the President (of Sicily). And, Tony attempts to determine where you can find the greatest cannoli.

Monday, October 17th, 2005

7: Las Vegas

On assignment and with deadline looming for a major food magazine, Tony's got four days to cover the "very best" of the new chef-centric Las Vegas. He visits The Double Down, Bouchon, El Sombrero, Beauty Bar, Freemont Street and much more.

Monday, October 24th, 2005

8: Uzbekistan

Tony is in for a wild trip as he journeys through Uzbekistan's 2000-year-old capital, Tashkent, dines at Jumanji, goes to a bellydancing club, gets acquainted with the culture by visiting a local mosque, shops for a wedding present and much more.

Monday, November 7th, 2005

9: New Zealand (Down Under the Down Under)

Tony is invited to New Zealand to lecture at a gourmet food convention. But after receiving a lukewarm reception from the crowd, he decides to search for real Kiwi culture outside the city of Christchurch.
Season 2
Monday, March 27th, 2006

1: Asia Special: China

This was the two hour season 2 premiere. Anthony Bourdain takes a much-anticipated trip to Asia to visit the two main hubs of "mother cuisine," Japan and China.

Monday, March 27th, 2006

2: Asia Special: Japan

Tony's Japanese adventure begins in Osaka at an underground bar devoted to the hardcore fans of the local baseball team, the Hanshin Tigers. Then he visits the Kiso Valley for some relaxation.

Monday, April 3rd, 2006

3: South Florida

Tony begins his exploration of outer Miami in the vibrant Creole enclave of Little Haiti. Later, he heads out to the vast subtropical preserves of the Everglades. And in South Beach he visits a dive bar, Club Deuce.

Monday, April 10th, 2006

4: Peru

Anthony Bourdain is on a mission to obtain personal enlightenment, and his travels bring him to Peru, a land of ancient culture, rich cuisine, and vibrant people. He dines in Lima, meets members of a Peruvian Eseeja tribe in the jungle and much more.

Monday, April 17th, 2006

5: Quebec

Anthony visits a duck farm/processing plant to see how foie gras is made, teaches a class at the Montreal Culinary Institute and plays hockey with a local university hockey team.

Monday, April 24th, 2006

6: Sweden

Tony travels to Sweden for a taste of all it has to offer. Along the way he hopes to get past the stereotypes of blond bombshells, meatballs and bad music–ABBA.

Monday, May 1st, 2006

7: Puerto Rico

Tony and Andy, a native, dine on roasted pig in Caicay, attend a posh party at a hacienda, search for a Chuppacabra in the jungle, meet the undefeated boxing champion, Miguel Cotto, and travel to Ponce to take in the Festival of the Virgin Mary.

Monday, May 22nd, 2006

8: Mexico & US Border

Tony visits Southwest Texas bar and grill; nachos in Piedras Nigras; boat tour of the Rio Grande River.

Monday, May 29th, 2006

9: India (Rajasthan)

India is a land of color, aroma, kind people, and delicious cuisine. Anthony heads off to the more desolate region of Rajasthan in the northwest corner of the continent where he attends a birthday party and explores life in this magical region.

Monday, June 5th, 2006

10: India (Kolkata/Mumbai)

Over the years, Tony Bourdain has fallen in love with India. The culture, the cuisine, the communities - it's all delicious and enchanting. Tony travels to Kolkata and Mumbai, formerly Calcutta and Bombay, to rediscover the magic of this beautiful land.

Monday, June 12th, 2006

11: Korea

Tony gives in to pressure from one of his office staff and travels to Korea. His condition? Nari (the assistant) must come with him and guide him through Korean cuisine, customs and culture.

Monday, June 19th, 2006

12: Indonesia

Tony explores the lush culture of Indonesia to discover what makes ex-pats want to stay. Along the way, he discovers the rich history and cuisine of Jakarta and Bali.
Season 3
Monday, January 1st, 2007

1: Ireland

Ireland is steeped in history and traditions, both oral and written. It is also steeped in the myth that it has the worst food on the planet. New York chef and travel television host Anthony Bourdain is traveling to Ireland to dispel those myths.

Monday, January 8th, 2007

2: Ghana

Tony Bourdain heads to the African nation of Ghana. While there, he sees the startling contrast of old Ghana to modern Ghana. The old ways include slavery, forts and the military. Modern Ghana celebrates with interesting food and music.

Monday, January 15th, 2007

3: Pacific Northwest

The Pacific Northwest is filled with everything - history, coffee, fresh produce, trees and obsession. Chef Anthony Bourdain is setting off to visit the land introduced to us by Lewis and Clark, to rediscover it.

Monday, January 22nd, 2007

4: Namibia

Tony learns how the locals from Namibia survive in a primarily desert country.

Monday, January 29th, 2007

5: Russia

Tony Bourdain meets up with his old friend Zamir to explore Russia, Zamir's homeland. The food is hearty, and the company intriguing when the two meet up with a former spy. Tony spends most of the trip seeking revenge on Zamir for an incident that happened in Uzbekistan.

Monday, February 5th, 2007

6: Los Angeles

Tony travels to LA where he explores the other side of the high-powered town. SWAT teams, roller derbies, and musicians are all part of the LA experience.

Monday, July 30th, 2007

7: Shanghai

Tony Bourdain has always loved Asia. This time he's traveling to parts he's never been to–farther, deeper. From Shanghai to Tibet, Tony searches for the elusive Shangri-La.

Monday, August 6th, 2007

8: New York City

Tony Bourdain has always loved New York, but recently he has become disillusioned with the tourist destination that New York has become. So, with the help of Andrew Zimmern, a New York yellow taxi and others; Tony tries to discover the heart and soul of the city he has always loved.

Monday, August 13th, 2007

9: Brazil

Tony once thought San Paolo was a horrible and ugly city; however, recently his friends have convinced him otherwise. As he explores the city, he develops a fondness for the rich culture that has developed from the mix of rich, poor, young, and old.

Monday, August 20th, 2007

10: French Polynesia

Tahiti is the picture of paradise, but there's more to Tahiti that just pretty beaches. Tony travels through French Polynesia, trying to discover the darker secrets tourists never see.

Monday, August 27th, 2007

11: Cleveland

When Michael Ruhlman convinces Tony to visit Cleveland, he's not expecting to like it at all. However, he soon finds that he has more in common with the town than he first thought.

Monday, September 3rd, 2007

12: Hong Kong

Tony travels to the Mecca of Asian cooking–Hong Kong. The combinations of styles, cultures, and flavors fascinate Tony.

Monday, September 10th, 2007

13: Argentina

Tony explores the city of Buenes Aires. There he finds an exciting night life, delicious food, and friendly locals. From nightclubs to paragliding to cattle ranches, Tony experiences it all.

Monday, September 17th, 2007

14: South Carolina

Tony Bourdain has missed out on the culture and history of South Carolina because he's never traveled there before. Will he find the delicious cuisine and Southern hospitality it's known for?

Monday, September 24th, 2007

15: Tuscany

Tuscany gives Tony a taste of heaven and hell. Hell because the trip to get there was filled with difficulties. Of course, the heavenly scenery, delicious ingredients, and tasty cuisine might be enough to make Tony forget the awful start to the trip.
Season 4
Monday, January 7th, 2008

1: Singapore

The country of Singapore is serious about food. The cuisine of Singapore borrows from Chinese, Indian, Malaysian and Indonesian traditions. Along the way, it uses the cheap and plentiful ingredients of the the country to make the food available everywhere.

Monday, January 14th, 2008

2: Berlin

Tony explores the contrasting sides of Berlin. He is both repulsed and and attracted to the good and the evil in the city.

Monday, January 21st, 2008

3: Vancouver, BC

Vancouver (in British Columbia) has a flourishing film industry, beautiful landscapes, and a progressive food scene.

Monday, January 28th, 2008

4: Greek Islands

Unhappy past experiences have Tony kicking and screaming as he succumbs to a visit to Greece. Often surrounded by music, dancing men, various firearms, and distilled local spirits; he discovers how a history of invasion, occupation, and deprivation have shaped the Greek cuisine over the centuries.

Monday, February 4th, 2008

5: New Orleans

Hurricane Katrina has infinitely changed the city of New Orleans. As Tony explores the impact the storm had on the city, Tony discovers that the heart and soul of the city is still alive.

Monday, February 11th, 2008

6: London/Edinburgh

There is something alluring and menacing in the air throughout the UK when it comes to the people, the scenery, and especially the cuisine, and Tony is off to try and discover what that mystique is.

Monday, February 18th, 2008

7: Jamaica

There is more to Jamaica than reggae music, drugs and resorts. Tony attempts to discover the real Jamaica–a country plagued by gang violence, run down property and political strife. Poet Mutabaruka joins him on part of the tour.

Monday, February 25th, 2008

8: Romania

Tony and Zamir have had many adventures. This time they're in Romania to celebrate Zamir's birthday. Along the way, they learn about vampires, communists, and the strong cultural history of Romania.

Monday, March 3rd, 2008

9: Hawaii

Tony visits Hawaii where he tries spam, enjoys surfing, visits a volcano, and samples some local delicacies.

Monday, March 10th, 2008

10: Into the Fire NY

Tony has been away from Brasserie Les Halles, where he last worked as a chef nearly a decade ago. Given the opportunity to spend another day on the job; he re-evaluates his skills in the kitchen, his love of New York and his life as a chef.

Monday, July 7th, 2008

11: Laos

Tony has always been fascinated by Asia. This time he's visiting Laos, a less popular tourist country, to investigate its history, culture and unique culinary offerings.

Monday, July 14th, 2008

12: Colombia

This week Anthony is in Colombia, a country that finds itself the setting of one of South America's most remarkable transformations. In the 25 years since the death of Pablo Escobar, one of the world's most notorious drug lords, this once war-torn country has emerged like a phoenix from the scars of the past. Colombia offers Tony a tantalizing mix of cultures, delicious food and beautiful mountain scenery.

Monday, July 21st, 2008

13: Saudi Arabia

After a world wide search, Danya Alhamrani was chosen as a superfan of the show. Her job? She has to showcase the local side of her Saudi Arabian home.

Monday, July 28th, 2008

14: Uruguay

Tony joins his brother Chris to explore South America's Uruguay where they have family. The two set off in search of their roots.

Monday, August 4th, 2008

15: U.S. Southwest

Tony tours the bottom half of the U.S. He takes off on an old fashioned road trip to enjoy Americana. From the quirky to the classic, Tony tries it all.

Monday, August 11th, 2008

16: Tokyo

Tony hits Tokyo to examine the similarities and contrasts between the perfect knife and the perfect sushi, martial arts and flower arrangements.

Monday, August 18th, 2008

17: Spain

Tony has long admired some of Spain's top chefs; however, Spain culture and cuisine has more to offer than just Ferran Adria.

Monday, August 25th, 2008

18: Egypt

Egypt is one of the oldest civilizations on Earth. To avoid the long lines and tour buses, Tony visits with Egyptian locals to get a taste for what it means to be Egyptian.

Monday, September 1st, 2008

19: So Long Summer

In honor of Labor Day, Tony takes us backstage for a very special highlight show that includes goofs, silliness and some of the baddest food on the planet.
Season 5
Monday, January 5th, 2009

1: Mexico

Anthony Bourdain discovers the beauty behind the street food of Mexico.

Monday, January 12th, 2009

2: Venice

Tony's mission, on this trip, is to step away from the Venice of tourists and into the Venice of Venetians. Venice is an extraordinary city filled with ancient monuments, sprawling palazzos, quaint cafes, and vibrant markets.

Monday, January 19th, 2009

3: Washington D.C.

Tony Bourdain is in Washington D.C. to explore this city of contrasts - democrat vs. republican, affluent vs. poor, visible vs. invisible, black vs. white.

Monday, January 26th, 2009

4: Azores

Having worked in kitchens alongside many generations of Azorean Portuguese immigrants, Tony decides it's time to find out more about their motherland and explore the culture that molded so much of New England's heritage. He hops from one island to the next while on the archipelago, dining on potatoes, pork, sausage, cabbage, shellfish, Portuguese soup and washing it all down with Gin and Tonics. From the hot springs in Furnas on Sao Miguel to one of the most remote locations in the world on Sao Jorge, and onto the beautiful wine making region of Pico, Tony experiences the best of Azores.

Monday, February 2nd, 2009

5: Chicago

Anthony heads to Chicago where he examines the cuisine and culture which the windy city has to offer.

Friday, February 6th, 2009

6: Food Porn

Tony presents a XXX selection of all that's lip-smacking and luscious in the world. For hardcore viewers only.

Monday, February 16th, 2009

7: Philippines

Anthony Bourdain visits Manila, the second-largest and most well-known city in the Philippines. He'll meet up with travel author and foodie Claude Tayag for some traditional Pampangan seafood. Later on, Tony pairs up with Augusto, runner-up for the "No Reservations" FAN-atic Special casting call, in Cebu City.

Monday, February 23rd, 2009

8: Disappearing Manhattan

Tony teams up with some notable guests and visits some of the oldest, most classic, and undoubtedly-NYC restaurants. Unfortunately, these cornerstones rich with culture and diversity struggle against the changing landscape of the new Manhattan.

Monday, March 2nd, 2009

9: Sri Lanka

Sri Lankan cuisine has been influenced by the Portuguese, Dutch, British, Indian, Arab, Malay and Moors. Tony experiences this cuisine in Colombo and the surrounding area.

Monday, March 9th, 2009

10: Vietnam: There's No Place Like Home

Anthony decides to move to the country for a year to write the perfect Vietnam book. Along with a local chef and realtor we explore the country and what Anthony can expect as a full time resident.

Monday, July 13th, 2009

11: Chile

Inspired by its natural diversity, Chile's cuisine consists of beef, pork, seafood, fruits and vegetables. While in Chile, Tony visits Santiago; a small town in the Curico Valley; Patagonia; and the Chilean coast.

Monday, July 20th, 2009

12: Australia

Melbourne is Australia's second-most populated city and its cultural capital. It's a real melting pot, and Tony is off to discover what makes the Melbourne area so special. Luckily, many of Tony's friends live in Melbourne, and they take him to sample the city's many different cuisines.

Monday, July 27th, 2009

13: Rust Belt

In the bleak, cold winter, Tony meets up with his good friend Zamir and the two travel to the heart of America's Rust Belt with stops in Baltimore, Detroit and Buffalo. After visiting this misunderstood region, Tony realizes that it's not just home to auto factories and cold weather, but it's also full of kind people and delicious food.

Monday, August 3rd, 2009

14: On the Street

This behind-the-scenes look at No Reservations reveals a common thread throughout all No Reservations episodes – street food. Oftentimes, Tony says the most enjoyable and authentic food in a country or village is sold by merchants from carts in outdoor markets or roadside stands. From local variations on the hot dog to unidentifiable fried meats, from sautéed insects to steaming bowls of noodles, these culinary treats are what keep Tony going on the road.

Monday, August 10th, 2009

15: San Francisco

San Francisco is a city of districts, each one with its own quirks and flavors. Chinatown is a bustling neighborhood with delicious restaurants around every turn. The Fisherman's Wharf area houses a popular farmer's market filled with fresh produce, beautiful flowers and organic foods. One of Tony's stops is Red's Java House, where the cheeseburgers are hot, the chili cheese fries are even hotter and the beer is cold. Tony can't go wrong in a city so interesting, dynamic and complex.

Monday, August 17th, 2009

16: Thailand

Blending influences from India, China, Cambodia and the rest of Southeast Asia, Thai cuisine uses 5 fundamental flavors: sweet, spicy, sour, bitter and salty. In an effort to experience each of these tastes, Tony explores bustling Bangkok and its local street foods. As soon as the crew arrives in Bangkok, they find themselves in the center of a political upheaval. Amid the protests, violence and uncertainty, Tony and the crew make a point of discovering the elements that make Thailand magical.

Monday, August 24th, 2009

17: Montana

The Rocky Mountains are an outdoorsman's paradise, and ranchers are a large part of Montana's culture. Tony visits the Metcalf family, fourth-generation ranchers, to gain some insight into what it means to call Montana home. Tony goes fly-fishing with local and jack-of-all trades, Dan Lahren. Later in the evening, Tony joins a manly conversation about meats, old-time tough guys like Clint Eastwood and John Wayne, and right vs. wrong. Good all-American food, all-American men and America's beautiful land.

Monday, August 31st, 2009

18: Burning Questions

Based on the results of an online poll, Tony answers the Top 10 viewer queries in Burning Questions. You'll be surprised, terrified, disgusted and thoroughly entertained!

Monday, September 7th, 2009

19: New York Outer Boroughs

Tony Bourdain knows the jungles of Malaysia and the streets of London better than he knows what's just outside his hometown of Manhattan, so he enlists the help of some locals to explore New York's other 4 boroughs. Tony will travel to Queens with chefs Chris Cheung and David Chang; he'll explore Staten Island with David Johansen, lead singer of the New York Dolls; and check Brooklyn and the Bronx with his friend Famous Fat Dave.

Monday, September 14th, 2009

20: Sardinia

Tony visits Sardinia, his wife's homeland, and learns what it means to be Sardinian as he gives himself over to the Busia family for a week. From the craggy mountainous landscape to the exotic cuisine and age-old traditions, Tony learns that Sardinia really is it's own country with a strong island mentality and an even stronger personality.
Season 6
Monday, January 11th, 2010

1: Panama

Tony travels to Panama, which is rumored to have originated from an Amerindian word meaning "an abundance of fish." One of Tony's stops includes the Mercado de Mariscos, a swank new fish market to sample the national go-to dish: ceviche.

Monday, January 18th, 2010

2: Istanbul

As the largest city in Turkey, Istanbul is home to vibrant and diverse cultures and cuisine. Tony explores this massive city, meeting new friends and tasting world-class food along the way.

Monday, January 25th, 2010

3: Brittany

Brittany's reputation as one of France's most alluring culinary corners has lured Anthony Bourdain here to uncover its succulent secrets.

Monday, February 1st, 2010

4: Prague

With the help of some local experts, Anthony Bourdain tests the new culinary landscape in the "city of spires."

Monday, February 8th, 2010

5: New York - Hudson Valley

Only 60 miles up the Hudson River from Manhattan, but worlds different, the Hudson Valley is a luscious land bursting with flowering plants, bountiful trees, and teeming waters, not to mention a land rich with history.

Monday, March 1st, 2010

6: Ecuador

Tony meets with local chefs and foodies who help him sift through the endless amount of meat skewers, fish stews and street food stalls of Ecuador.

Monday, March 8th, 2010

7: Obsessed

As he explores the nature of obsession, Anthony Bourdain meets food-obsessed individuals encapsulating the beautiful and often eccentric results devotion has on one's life.

Monday, March 15th, 2010

8: Harbin, China

Tony arrives in the dead of winter in Harbin, China, a season that defines the Dongbei people and the nature of their cuisine. Tony samples hearty stews, mountains of dumplings and the sharp flavors of pickled and preserved vegetables.

Monday, March 22nd, 2010

9: Provence

Provence's simplistic lifestyle and approach to food is one of its most captivating and salient qualities. Tony becomes enamored with its culture and cuisine, stressing fresh and superior ingredients like wine, cheese, bread and beautiful cuts of meat.

Monday, March 29th, 2010

10: Vietnam Central Highlands

Anthony Bourdain travels back to his favorite place on Earth -- Vietnam. This time to check out Vietnam's Central Highlands. And what would a trip to Vietnam be without a sampling of a famous noodle dish? Tony seeks out the Northern Vietnam version in the Old Quarter of Hanoi.

Monday, April 5th, 2010

11: Techniques

Before tackling a recipe, there are some basic cooking skills everyone should know. In this 'Techniques' special, we are shown some of the world's best chefs including Jacques Pepin, Thomas Keller and Tony Bourdain, who demonstrate classic and simple dishes.

Monday, April 12th, 2010

12: Maine

Anthony Bourdain travels to Portland and Rockland, Maine for fresh seafood and more.

Monday, April 19th, 2010

13: Food Porn 2

Tony has never been shy when it comes to expressing his feelings toward, well, pretty much anything. With the help of a few friends, including the illustrious Ron Jeremy, Tony gears up for Food Porn, round 2.

Monday, July 5th, 2010

14: Caribbean Island Hopping

Anthony Bourdain travels to the Grenadine Islands to sample local cuisine and explore the Caribbean lifestyle. He tries scuba-diving, fishing and hunting for local delicacies.

Monday, July 12th, 2010

15: Heartland

Many assume that what lies between the east and west coast is an unsophisticated culinary wasteland. Convinced otherwise, Anthony Bourdain sets out to the American Heartland to find the unsung heroes of the food scene.

Monday, July 19th, 2010

16: Liberia

Tony visits Liberia on the west coast of Africa and gets a taste of the local food and culture.

Monday, July 26th, 2010

17: Kerala, India

Tony visits Kerala in southwestern India and samples many spicy and flavorful dishes, from street food to home-cooked meals. Also: Indian actor Mammootty invites the host to visit him on the set of his action film.

Monday, August 2nd, 2010

18: Where It All Began

The show takes a look back at Tony before the fame of No Reservations and his top selling book Kitchen Confidential.

Monday, August 9th, 2010

19: Dubai

Anthony Bourdain travels to Dubai, the second-largest and most populated of the 7 states that make up the United Arab Emirates. He dives into Dubai's extravagant food scene with restaurants catering to "the rich and super rich."

Monday, August 16th, 2010

20: Rome

Anthony Bourdain dines on classic Italian dishes and adopts the mindset of the Roman people – living a simple life and eating fresh, seasonal ingredients.

Monday, August 23rd, 2010

21: Back to Beirut

Anthony Bourdain returns to Lebanon to film the show he was meant to do in 2006

Monday, August 30th, 2010

22: Making of India

Behind the scenes of the making of the Kerala, India episode.

Monday, September 6th, 2010

24: Paris

No Reservations kicked off its very first episode in the City of Light 6 seasons ago. For the 100th episode, Tony and the crew return to Paris, the city where it all began.

Monday, September 6th, 2010

23: What Were We Thinking Special

The one-hour "What Were We Thinking?" special offers an after-hours look into the past five years of filming NO RESERVATIONS – a world of comical indecision and dysfunction, mixed with heartwarming stories, breathtaking backdrops…and of course, plenty of local libations. Filmed with Bourdain and executive producers, Chris Collins and Lydia Tenaglia, "What Were We Thinking?" takes a light-hearted look back at 100 memorable adventures. Over the course of the day renowned chefs and celebrity fans of the show including David Chang, Eric Ripert, Ted Nugent, Marky Ramone, and Ty Burell will be providing special messages.

Monday, September 13th, 2010

25: Madrid

Tony visited Madrid, Spain's capital city, during the 2010 World Cup when this large and diverse country came together.

Monday, December 6th, 2010

26: Issues Special

Tony and Michael Ruhlman prepare a holiday dinner that goes awry. Chefs Mario Batali, David Chang and Duff Goldman pay Tony a visit.
Season 7
Monday, February 28th, 2011

1: Haiti

Tony visits Haiti, a country dealing with a cholera epidemic and an impending hurricane. During his trip, Tony meets with Sean Penn in the tent city built by his relief group. At the end of his trip, Tony is unsure of what the future will hold for Haiti.

Monday, March 7th, 2011

2: Cambodia

Tony visited Cambodia 10 years ago with what he now views as a narrow perspective of the world. Now he sees the parallel between Cambodia's development since then and his own maturation and seeks to reconnect with this historically rich country.

Monday, March 14th, 2011

3: Nicaragua

Most Americans know Nicaragua best for the Iran-Contra affair of the 1980s, but what is this country like now, over 20 years later? Tony visits locals young and old to find out what it means to live in Nicaragua today.

Monday, March 21st, 2011

4: Vienna

Blood sausage, hunting, pastries and something called "Pus Stick" challenge Tony's pre-conception of Vienna as a pastry-filled "Sound of Music" nightmare.

Monday, March 28th, 2011

5: Ozarks

Anthony Bourdain heads to the rugged lands of West Plains, MO, backdrop of the book and Oscar-nominated film Winter's Bone.

Monday, April 11th, 2011

6: Brazil

The mighty Amazon -- called the last great undiscovered culinary frontier by Chef Ferran Adria. It is here that Tony has come to immerse himself in undiscovered gastronomical treasures and search out a legendary and delicious Amazonian creature of the deep.

Monday, April 18th, 2011

7: Boston

No Reservations in Boston is not about the fine-dining establishments, nor is it about what new, young chefs are creating on the cutting edge of Boston cuisine. This episode is about the tough and infamous side of Boston. This episode is about Southie.

Monday, April 25th, 2011

8: Japan: Hokkaido

On March 11th, 2011 a massive earthquake struck Japan, the largest in its recorded history, unleashing a devastating tsunami that claimed thousand of lives - a few weeks prior, Tony and his crew set out to discover Japan's northernmost prefecture, Hokkaido

Monday, July 11th, 2011

9: Cuba

Tony travels to Cuba in the search of the island's heart and soul where beauty abounds in the people, the food and the architecture and streets that are riddled with pristine cars from a different era.

Monday, July 18th, 2011

10: Macau

Tony knew Macau as the place where fireworks were made. Those factories have since been replaced by casinos and now the island is known as the "Vegas of Asia." Tony visits the Macau Tower bungee jump, the largest in the world, and takes the ultimate plunge.

Monday, July 25th, 2011

11: Naples

After learning from 2 Italian-American chefs in New York that Italian food was forever changed in this American land of plenty, Tony wonders what was lost in the fare's long trip from the Italian homeland.

Monday, August 1st, 2011

12: El Bulli

Tony travels to Spain's Costa Brava to cook and dine with chef Ferran Adria at El Bulli before the "best restaurant in the world" closes its doors for good. Friend and chef Jose Andres joins Tony for the experience of a lifetime.

Monday, August 8th, 2011

13: U.S. Desert

The host explores the High Desert of California with rocker Josh Homme of Queens of the Stone Age.

Monday, August 15th, 2011

14: Ukraine

Tony and friend Zamir Gotta team up for a trip to the former Soviet Republic, the Ukraine. They tour Chernobyl and the radiated ghost town of Pripayat, explore a once top-secret port for Soviet submarines, drink vodka and enjoy green borscht.

Monday, August 22nd, 2011

15: Kurdistan

Tony and his crew venture to the war zone and fledgling country of Kurdistan to explore the tragic history and hopeful future of the ethnic group known as the Kurds.

Monday, August 29th, 2011

16: Cajun Country

Tony travels beyond New Orleans and into Cajun Country to find out what sets bayou culture apart. He dines with locals Wendell Pierce and Lolis Elie, partakes in an authentic crawfish boil and ends his trip with a whole-hog roast.
Season 8
Monday, April 9th, 2012

1: Mozambique

Tony travels to Mozambique and finds himself in a mysterious, post-colonial Africa. From Portuguese ruins on Mozambique Island, to the vibrant metropolis of Maputo, Mozambique doesn't look like anyplace Tony has been so far.

Monday, April 16th, 2012

2: Kansas City

Tony Bourdain travels to Kansas City, MO, the BBQ capitol of the world with pal Zamir Gotta in search of the best barbeque. While there, Tony meets up with musicians, Dan and Patrick of The Black Keys for some serious finger licking meat.

Monday, April 23rd, 2012

3: Croatian Coast

Croatia's Istria and Dalmatia regions are toured. Included: swimming with bluefin tuna; truffle hunting.

Monday, April 30th, 2012

4: Lisbon

Once the center of the richest empire in Europe, Lisbon now faces one of the worst financial crises in the EU. But even as it struggles with rising debt and unemployment, Tony finds out that Lisbon is experiencing a cultural and culinary renaissance.

Monday, May 7th, 2012

5: Japan: Cook It Raw

Tony heads to Japan for the gastronomic event that is, "Cook it Raw," which brings together some of the best chefs in the world and throws them into an unfamiliar environment with unknown ingredients.

Monday, May 14th, 2012

6: Finland

Anthony Bourdain heeds the calls of his Finnish Facebook fans and takes a trip to Helsinki, Finland. Tony joins musician Sami Yaffa for a liquored-up tour of the world's only pub tram, a bloody sauna and an unexpectedly exciting dinner with a cabbie's mother.

Monday, May 28th, 2012

7: Baja

In this episode of No Reservations, Tony Bourdain heads to Tijuana, Mexico and the Baja Peninsula -- a place he admittedly knows very little about.

Monday, June 4th, 2012

8: Penang

In Penang, Tony Bourdain discovers a beautiful rice and shrimp dish wrapped in a banana leaf that he can't get enough of, then eats fresh snapper on Monkey Beach which surprisingly lives up to its name.

Monday, September 3rd, 2012

9: Austin

Tony visits Austin, Texas, during the annual South by Southwest music festival and hangs out with the band Sleigh Bells for a seafood boil.

Monday, September 10th, 2012

10: Sydney

In Australia, Tony dives with sharks, visits sheep farms and the chic innovative restaurants of the big city, samples fresh seafood, old school charcuterie, and the ubiquitous Australian barbie.

Monday, September 17th, 2012

11: Sex, Drugs, and Rock & Roll

Tony dives into the holy trinity - sex, drugs, and Rock & Roll, recording music with Queens Of The Stone Age, making food porn, and burning cocaine in Panama.

Monday, September 24th, 2012

12: Emilia Romagna

Tony travels to Emilia Romagna, the "breadbasket of Italy," with acclaimed NYC chef Michael White, sampling the foods that make this part of Italy great.

Monday, October 1st, 2012

13: Burgundy

Chef, television host and Burgundy native Ludo Lefebvre, rediscovers the place of his birth on a road trip with Tony in a classic Citroen DS.

Monday, October 8th, 2012

14: Seven Deadly Sins

This episode serves up a refresher course on the Seven Deadly Sins: lust over a simple plate of pasta in Rome, disturbing display of wrath in NYC, and a bloody example of sloth in Finland.

Monday, October 15th, 2012

15: Rio

Rio, a perfect city that is almost impossible to not love. But Tony only wishes that he could enjoy his time more in this Brazilian paradise as he nervously awaits his wife's Jiu Jitsu battle.

Monday, October 22nd, 2012

16: Off The Charts

Tony experiences a Haitian cemetery on the Day of the Dead, has a Halloween party in Transylvania with Zamir, and heads to Iraq prepped for minefields & death.

Monday, October 29th, 2012

17: Dominican Republic

Nearing toward the end of his final tour, Anthony Bourdain travels to the Caribbean for fresh fish and more in the Dominican Republic.

Monday, November 5th, 2012

18: Brooklyn

On the last leg of his final No Reservations tour, Tony explores the cutting edge food, music, and people of Brooklyn, and also meets the nostalgic characters and stalwarts of the old days.
Season 9
Monday, September 3rd, 2012

0: Austin

Tony visits Austin, Texas, during the annual South by Southwest music festival and hangs out with the band Sleigh Bells for a seafood boil.

Monday, September 3rd, 2012

1: Austin

Tony visits Austin, Texas, during the annual South by Southwest music festival and hangs out with the band Sleigh Bells for a seafood boil.

Monday, September 24th, 2012

4: Emilia Romana