update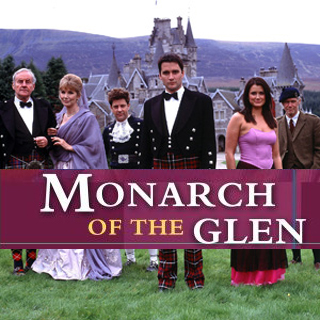 Season 0
not specified

6: Unknown

not specified

2: Interview with Susan Hampshire

Friday, January 19th, 2001

5: Bill Oddie Goes Wild- Scotland

Monday, November 26th, 2001

1: A Tour of the Glenbogle Estate

Sunday, December 28th, 2003

3: Hogmanay

Things go bump in the night as the MacDonald family prepares to celebrate Hogmanay with tales of ghostly goings-on at Glenbogle House. In this unique episode Monarch favourites Susan Hampshire, Dawn Steele, Alexander Morton and Lloyd Owen each take on dual roles as they go back in time to the 19th century to appear as faces from Glenbogle's colourful past. With the New Year's preparations in full swing, Golly sets the scene with a spooky story of Mad Malcolm - a ghost that haunts Glenbogle at Hogmanay. Paul is initially sceptical about the existence of ghosts and ghouls but, when the contents of a mysterious chest cause him to dream of his great grandfather, Bertie, he changes his mind. As past meets present, Paul discovers a strange link to his family heritage which looks set to change his future forever. Thirsty for knowledge of his family's secret past, Paul investigates the MacDonald family records and learns that Bertie was killed in the Boer War. Viewers are transported back in time as Bertie's family struggles to come to terms with his death. Meanwhile - amateur ghost hunter Ian Body and his daughter, Becky arrive at Glenbogle to unreavel the mystery surrounding the ghostly spectre of Mad Malcome. Ian and Duncan immediately rub each other up the wrong way, and Duncan decides to pull some supernatural pranks on his unsuspecting visitors. But Jess and Ewan also have some tricks up their sleeves. Molly isn't in the mood to celebrate the New Year after Lexie reveals Archie's plans for the future. She turns to her trusted friend and confidant, Golly, for emotional support and guidance. And, despite unravelling the truth behind his family, Paul is still uneasy about his future at Glenbogle and wonders whether he'll ever feel truly at home there.

Sunday, October 23rd, 2005

4: The Last Monarch

Special documentary on the making of the programme. Broadcast on BBC Scotland prior to the final episode and available on the BBC 7-series box set.
Season 1
Sunday, February 27th, 2000

1: Episode One

Young restaurant owner Archie MacDonald is called urgently from London back to his ailing fathers bedside in the ancestral home in Scotland, Glenbogle. He soon discovers that Hector has nothing worse than a cold and his sweet but dotty mother Molly has called him home on a pretext and has worked events so he can't easily escape back to London.

Sunday, March 5th, 2000

2: Episode Two

Archie's attempts to return to his life in London are stalled by the banks threat to foreclose on the huge loan the estate has taken out. Everyone on the estate works hard to change the bankers mind when he arrives at Glenbogle but it's Lexie, the young housekeeper who persuades him that there are more important things in life than money.

Sunday, March 12th, 2000

3: Episode Three

Jealousies run high when Archie's girlfriend and business partner, Justine travels up from London to see what's holding Archie up. It seems she feels he has developed too much of a soft spot for local girl Katrina. She also stumbles on a locked room at the estate which apparently belonged to Archie's brother who drowned when they were teenagers. The Glenbogle ball proves to be the scene of the Justine/Katrina showdown.

Sunday, March 19th, 2000

4: Episode Four

A visiting genealogist friend of Hectors discovers a diary which records Katrina's mother, a former servant in the house, as having an affair with someone called 'H'. Molly is understandably upset by the implications until it is discovered that Katrina's father, the mysterious 'H' is the genealogist himself.

Sunday, March 26th, 2000

5: Episode Five

Archie's wayward sister Lizzie turns up with her New Age boyfriend Gerald and it seems the pair have big plans to turn Glenbogle into a kind of hippy retreat. Archie and Gerald end up at loggerheads, however, when some of their New Age ideals seem to involve Hector rediscovering his lost youth and taking an ill advised swim in the lake.

Sunday, April 2nd, 2000

6: Episode Six

As the Laird of Glenbogle Archie takes part in a traditional boat race across the loch. He is up against Laird Kilwillie, a neighbouring land-owner. Archie finds himself having to race to win back a MacDonald heirloom ring which has ended up in Kilwillie's possession.

Sunday, April 9th, 2000

7: Episode Seven

Archie tries to juggle his life in London with his new role as Laird of Glenbogle. He and Lexie make a hectic journey down to London for a special Highland night in his restaurant and he dashes back north just in time to see Katrina beat Kilwillie in the local elections. Understandably Justine's patience is wearing very thin.

Sunday, April 16th, 2000

8: Episode Eight

Inevitably, Justine gives Archie an ultimatum… come back to London, to the restaurant and her or give up both. Archie offers to sell out of the restaurant to help save Glenbogle, but is that what he really wants. Justine arrives at Glenbogle and Archie must decide where his loyalties and his heart lie, London or Glenbogle. Either way, Justine is determined not to lose her man.
Season 2
Sunday, January 7th, 2001

1: Episode One

Six months of Justine at Glenbogle has been too much for the other residents, Lexie is threatening to quit her job, Hector and Molly have already moved out and Katrina just won't come near the place. To add to the stress, the bank keeps sending representatives to keep an eye on things. Eventually, Archie and Justine have a big, public break up.

Sunday, January 14th, 2001

2: Episode Two

How will Golly and Duncan react to being passed over for the job of Head Ranger? Even Archie isn't sure that appointing dashing Irishman Fergal Mac Lure is a good idea. He has the right qualifications and determination but not only, will it upset the household, Katrina seems to have taken a real shine to the new guy and Archie can't help but worry.

Sunday, January 21st, 2001

3: Episode Three

While Hector has to go to an old flame for help with a rejected grant application, Golly and Fergal are locking horns in a power struggle over the estate. Poor Duncan finds himself stuck in the middle again as the two mean battle for his loyalty.

Sunday, January 28th, 2001

4: Episode Four

Hector decides to marry Archie off and invites a host of possible brides to the estate. Meanwhile Molly is organising Archie's surprise 30th birthday party. Archie has his own problems what with a cantankerous former tenant causing trouble and the revelation that Katrina and Fergal are more than just good friends.

Sunday, February 4th, 2001

5: Episode Five

While Archie attempts to turn a derelict Crofters cottage into a proper tourist attraction, Molly finds her gambling addiction has landed her in trouble with a Glasgow gangster who arrives on the estate expecting his I.O.U.'s to be paid in full.

Sunday, February 11th, 2001

6: Episode Six

Lexie's estranged mother Pamela appears on the scene wanting to wed her millionaire boyfriend on the estate in a lavish ceremony. Her plans of mother daughter reconciliation don't go quite to plan as Lexie makes it clear that the past is not so easily put behind them. Archie is stuck in the middle trying to please both sides while Katrina is told that the local education authority plan to close her school. But Fergal is planning to leave Glenbogle for a new job in new Zealand and asks her to go with him.

Sunday, February 18th, 2001

7: Episode Seven

Lizzie arrives at Glenbogle, heavily pregnant and abandoned by the baby's married father. She wants comfort and support but finds her father disappointed and disapproving. Lizzie plants doubts in Katrina's mind about leaving with Fergal to start a new life and as Archie battles to reconcile Lizzie and Hector before the baby is born, Katrina has some serious thinking to do.

Sunday, February 25th, 2001

8: Episode Eight

Just as Archie finally seems to have got Glenbogle back to it's feet as a fully functioning tourist attraction, a rich businessman from Atlanta USA, Joe MacDonald, makes a legitimate claim to the lands and title. Archie has to invoke the Chieftan's Challenge and battle Joe for the right to be Laird. Lexie has always had her eye on Archie and when Katrina leaves she plans her move. However Katrina returns to the estate, minus Fergal, and sees she has still got a fight on her hands if she really wants Archie back.
Season 3
Sunday, November 4th, 2001

1: Episode One

The bank sends a manager to oversee the daily running of the new business at Glenbogle and Archie soon discovers that Stella Moon is no push over. After everything they've been through Katrina announces her decision to take a job in London and she and Archie reluctantly agree to part. Meanwhile Hector and Kilwillie stand against each other to take over as new chairman of the golf club.

Sunday, November 11th, 2001

2: Episode Two

Stella implements a series of money saving cut backs which include laying off Golly, Duncan and Lexie until further notice, cutting back on amenities and even getting rid of Hectors dogs. Archie will only go along with her so far and eventually ends up going on strike with his friends until Stella agrees to an amicable compromise.

Sunday, November 18th, 2001

3: Episode Three

Stella puts a ban on anyone fishing in the Glenbogle river who doesn't pay. Hector and Killwillie are not impressed and defy her rule. They are arrested and find themselves in a cell next to Golly who Stella has reported fro poaching. Of coarse the whole thing is a huge misunderstanding and Molly defends the Glenbogle Three in court where the truth eventually comes out.

Sunday, November 25th, 2001

4: Episode Four

Building supplier Stuart McIntosh arrives to repair the bridge and immediately starts flirting with Lexie. He has some big ideas for some of the derelict cottages on the estate but Archie pulls out of a deal when he realises that Stuart is not very trustworthy. Stuart however manages to wrangle a deal out of Hector behind everyone's back much to Archie and Stella's chagrin. In the meantime Golly has made a painful reunion with his daughter Jessica. She believed he had abandoned her but discovers that he tried to maintain contact but all his gifts to her were returned by her mother unopened.

Sunday, December 2nd, 2001

5: Episode Five

With the bridge repaired, Archie plans an elaborate opening ceremony. He is horrified to learn that the council have approved Stuart McIntosh's proposal to turn Ben Bogle into a holiday village. Molly enlists Duncan's help to prove that the proposed site is actually a place of historical interest but they must work against the clock if they are going to save the mountain. All Stuart's plans are scuppered when Duncan finds a secret passage full of artefacts and Lexie discovers that Stuart made a pass at Stella.

Sunday, December 9th, 2001

6: Episode Six

Archie invites a journalist to visit and write an article on Glenbogle. Graham, however turns out to be Stella's embittered ex and he writes a scathing review that will finish the estate for good. While Duncan kidnaps a coach load of tourists and brings them to Glenbogle , Lexie and Archie break into Grahams computer and emails a new and improved article to his editor. Duncan's tourists have a fantastic time fortunately and Glenbogle becomes an official stop off place on the tour.

Sunday, December 16th, 2001

7: Episode Seven

While Duncan tries to impress his visiting pen-pal Marie-Helene by swapping places with Archie and becoming Laird for the day, Archie, now as Head Keeper, has to impress an inspector from the Health and Safety Directorate. Nothing goes right however and the inspector threatens to have the place shut down. Broken hearted, Duncan discovers that Marie-Helene is in love with another man but helps her get back together with him. Molly manages to get the estate a stay of execution by playing the sentimental card when she recognises the inspectors face from a visit he and his now ex-wife made to Glenbogle years before.

Sunday, December 23rd, 2001

8: Episode Eight

One of Hector's old army buddies called Toad, arrives at Glenbogle for a regimental reunion followed closely by his police tail. To his credit, he manages to point out that a valuable borrowed regimental painting that Lexie has managed to put a hole in, is in fact a fake, which saves the estate a huge insurance pay out. The whole thing ends with a huge Great Escape style exit with the veterans and Hector helping Toad escape the police again and fly off to freedom in a sea plane.

Sunday, December 30th, 2001

9: Episode Nine

When Stella realises that the estate doesn't need her anymore and the bank will send her to a new assignment she decides to sabotage everything she can lay her hands on to secure her position at Glenbogle.. Archie discovers what she has been doing and she admits that she loves him and doesn't want to leave but she also realises that there is no way she can stay now, after all she has done. Lexie pulls everyone together at the last moment and the bank are satisfied that the estate is running smoothly. Shamefaced, Stella leaves and Archie begins to realise how he really feels about Lexie. He proposes straight away and although Lexie hesitates to make the leap from cook to Laird's wife, he places a ring on her finger.

Sunday, January 13th, 2002

10: Episode Ten

Molly is delighted to hear of Archie and Lexie's engagement but Hector declares the marriage doomed. Archie severs all ties with his father saying the marriage will go ahead with or without his approval. Molly's brother Jo arrives unexpectedly from Africa. Meanwhile Hector is horrified to find his trout are being decimated by a killer pike and he decides to take matters into his own hands, planning to get rid of the brute with plastic explosives. The inevitable happens and Hector manages to kill himself off in the most unusual circumstances.

Sunday, January 20th, 2002

11: Episode Eleven

Poor Lexie finds herself feeling trapped. She is developing serious cold feet about her impending wedding and beginning to wonder if Hector's predictions of doom might just come true. Archie however is determined to carry on witht the wedding plans and he muddles through his fathers funeral as best he can but is haunted by the knowledge that he lost his father while the two of them were not speaking. Hector however appears to him in a dream and gives his blessing to the marriage and although this makes Archie feel much better, Lexie takes to her heels and heads back to Glasgow. Archie is quickly in pursuit and ends up declaring his undying love for Lexie in front of a bus load of people.
Season 4
Sunday, September 1st, 2002

1: Episode 1

Archie introduces a pack of wolves into Glenbogle even though Golly has warned him against it. The new cook/housekeeper arrives causing a rift between Archie and Lexie. Duncan has his work cut out when he must take a test to show he can look after the wolves when the Wildlife Centre opens. Archie swaps Lexie's ring pull engagement ring for a real diamond ring.

Sunday, September 8th, 2002

2: Episode 2

The day of the opening of the Glenbogle Wildlife Centre arrives, with nothing but trouble. A new employee, Esme, sabotages the signs and an enemy of Molly's decides wether the Centre will open or not. Meanwhile, Golly is fighting for Irene's affections with Duncan.

Sunday, September 15th, 2002

3: Episode 3

Two faces from the past turn up. Firstly, Katrina, and an old friend of Hector's, Louis. Neither of their intentions are honourable. Katrina wants Archie back and Louis wants control of Glenbogle by marrying Molly. Lexie is hurt by Katrina's prescence and packs a bag and goes over the hills, to be then tracked by Archie. Everyone arrives and the now happy couple get married.

Sunday, September 22nd, 2002

4: Episode 4

David Fraser, an old friend of the MacDonald's, mainly Jamie's turns up with his freind Jonathon. Lexie takes a disliking to him, as he makes a pass at her. Archie thinks he is the same person as when they were younger, but only Lexie can see what he really is. She confronts Archie, who then has a fight with David, and he is thrown out of Glenbogle. Meanwhile Molly is harbouring a wolf runt (called Hector) so he won't be killed.

Sunday, September 29th, 2002

5: Episode 5

Duncan accidently booked a group of naturists onto the campsite, and when a wolf escapes, there is havoc all around. Duncan is also in trouble when Golly finds out about his relationship with Irene. When the wolf is recaptured Golly explains about his recent lapses and his bad eye sight. He then resigns from Glenbogle and leaves.

Sunday, October 6th, 2002

6: Episode 6

With Golly gone, Archie is lost without him. Lexie though locates him and gives him food and supplies. Golly comes out of hiding though when a school boy from a party goes missing and Golly finds him. Meanwhile Molly and Irene go to an art exhibition to impress on a dealer who has been to see her. Irene though spots someone she once knew, which starts to tell the truth of why she escaped to Glenbogle. Golly returns in the end when Archie finds some money for a procedure to save his eyesight.

Sunday, October 13th, 2002

7: Episode 7

Greg MacDonald and his wife challenge Archie for the role of Laird of Glenbogle. Also the debt from Hector's death duties must now be paid, £250,000. In order to save Glenbogle Molly agrees to marry Kilwillie, but then has a change of heart. They duel and Archie wins. Meanwhile, Irene tells Duncan she is pregnant and he cannot be the father.

Sunday, October 20th, 2002

8: Episode 8

Archie decides he has no work to do and so starts to decorate a room for the nursery. Lexie and Auntie Liz are trying to find the ghost of a late MacDonald. Andrew a sculptor arrives in Glenbogle as a new neighbour, and does not get off to a good start with Molly. The ghost is found out to be a private detective trying to find Irene sent by her jilted boyfriend. She leaves and Duncan is heartbroken

Sunday, October 27th, 2002

9: Episode 9

A stranger, Paul, turns up looking for Golly, believing Golly is his father. He is not Golly's son but is someone from Glenbogle's son. Archie and Duncan hunt for Big Eric because he is badly injured. Lexie is in charge of arranging the Ghillies's Ball, but things start to get on top of her, like people trying to help. Archie, reluctantly, lets Paul spend the night, and watches the ball from the side.

Sunday, November 3rd, 2002

10: Episode 10

Molly now knows the truth about Paul and decides to leave with Andrew Booth. Archie does not want Paul around anymore and Lexie must try to smooth things out. Molly asks Golly why he never told her the truth about Hector and Paul's mother and Archie is feeling guilt over his older brothers, (Jamie) death. His feelings of guilt go away a little bit as he saves Paul from drowning in the current. Molly looks within herself and decides to stay and Archie and Lexie finally get their honeymoon, thanks to Kilwillie!
Season 5
Sunday, September 28th, 2003

1: Episode One

With the estate on an even keel financially Archie is bored and looking for new challenges. When Kilwille mentions he is opening a restaurant in New York Archie jumps at the hance to manage it. His dream fails to impress Lexie who wants to stay at Glenbogle. Kilwillie's sister Dorothy comes to stay and puts everyone's back up with her superior airs. Her plan to evict the postmistress and rent out her cottage as a holiday home is foiled by Lexie's determination. Kilwillie leaves and Dorothy stays on. Duncan gets a boost to his self-esteem when he learns he is descended from a war hero. Unfortunately the inheritance include an unexploded WWII bomb. Some how he and Archie find themselves locked in the cellar with it when it starts ticking...

Sunday, October 5th, 2003

2: Episode Two

Duncan is left in charge of his Auntie Liz's B&B. Archie and Lexie move in there because of the construction work happening at The Big House. Andrew helps Molly re-learn to drive. Golly helps duncan impress two food writers, who are not what they at first seem.

Sunday, October 12th, 2003

3: Episode Three

Lexie and a Glenbogle resident have made it possible to have a minibus in the village. Paul wants the Glenbogle Outdoor Activity Centre to be aimed at under privalaged teenagers. This is not accepted well within the community.

Sunday, October 19th, 2003

4: Episode Four

The brothers MacDonald attempt to put their differences aside and Archie decides to share more responsibilites with Paul. Archie is coaching the Glenbogle five-a-side team for their big match against Glencampbell. When Paul offers to take over Archie's coaching duties to allow him to get on with important "Estate" business, the Laird reluctantly agrees to let his brother take his place. Lexie takes young, talented footballer Angus under her wing. She soon discovers the youngster has some attitude problems and is being dogged by a mysterious old man, Hamish McKinnon. Lexie asks Paul to take it easy on Angus, but Paul doesn't think mollycoddling him is the answer to his problems. Meanwhile, mild-mannered Golly is thrown by the return of his estranged daughter, Jessica, who wants to make her home alongside her father in Glenbogle. Golly is also shocked by the news that Jess has been dating her University lecture, Dr Sean Cook, who is twice her age. Archie only dissuades Golly from traveling to Glasgow to confront Cook by volunteering to go to the city to talk to the lecturer himself, face to face. Archie's travelling companion is Duncan, who is on a secret mission to carve out a career for himself at a top Glasgow hotel. Molly, meanwhile, attempts to avoid Andrew's invitation to go away on a romantic weekend, fearing that she's not quite ready for a new romance.

Sunday, October 26th, 2003

5: Episode Five

An opportunistic Dorothy sets her sights on building an Eco-Dome in Glenbogle, but not everyone believes her business venture is honourable. The money-spinning tourist attraction, based on the Eden Project, requires an access road and the only viable route is through Paul's newly established Outdoor Activity Centre. Dorothy's smooth talking convinces Archie that the Eco-Dome will bring new jobs to the local area, but Lexie remains suspicious of her motives. With the Outdoor Activity Centre steadily building a strong reputation, Paul recruits local lad Ewan to help him with the day-to-day business. However, he is furious to find out that Archie has agreed to run the Eco-Dome's access road through his centre without even consulting him for his approval. In an attempt to turn the tables on Paul, Archie questions why he wasn't consulted before employing Ewan at the Outdoor Activity Centre. It seems the brothers can't find a way to work together. Out on the hills, Jess laments her unemployed status and makes the decision that she wants to work alongside her father, Golly, on Glenbogle Estate and when Duncan announces that he's going to work for Dorothy as the Eco-Dome's site manager, Jess sets her sights on the vacant position. But she soon discovers that Golly has other plans to fill the post. Encouraged by Hermione's ambitious plans for his future, Duncan embraces his new Eco-Dome role with great enthusiasm. However, his management skills fall a long way short as he finds it difficult to motivate his new workers and soon finds himself the victim of a cruel initiation prank.

Sunday, November 2nd, 2003

6: Episode Six

Life at Glenbogle takes a dramatic turn as Archie finds himself faced with a life-changing decision and Molly embraces the idea of finding love again. Despite their best efforts, it's clear that Paul and Archie's partnership can't work. When Jess informs the brothers that she can't take Duncan's job they offer it to Duncan agian, but he refuses - as far as he is concerned, it's her job by rights. In an attempt to reslove the crisis of finding Glenbogle a Head Ranger, Paul and Archie decide to give their partnership one last go. Molly is angry that Andrew has shunned her since returning from their weekend away, but he explains that he has used their time apart to come to a decision about their relationship and aks for Molly's hand in marriage. Before she can give Andrew her answer, Molly is distracted by the arrival of her daughter, Lizzie, who returns with her young daughter, Martha, in tow. Over dinner with Jess and Duncan, Golly makes the decision to act on his hidden emotions for Molly or face a lonely life on his own. A mutual misunderstanding causes Paul and Archie to exacerbate the Head Ranger crisis and it becomes clear that there can be only one laird of Glenbogle. During a heart-to-heart with Archie, Lizzie explains how she received a letter from their father, Hector, before he died in which he talked about climbing a mountain in Nepal. Much to Archie's surprise, she suggests that they climb the mountain together. Torn between his love for Glenbogle and his desire to seek new challenges in life, Archie is faced with a difficult decision - one which will have a profound effect on the family.

Sunday, November 9th, 2003

7: Episode Seven

In Archie's absence, Lexie is determined to run the estate the way her husband would have wished, as the Highland drama continues. But a power struggle develops as Lexie takes on more of the estate's responsibilities, leaving Paul feeling increasingly side-lined. To make matters worse, Lexie is also called upon to take Archie's seat on the board of the local distillery "The Lagganmore Distillery" is in crisis; the young heiress Amanda MacLeish, wants to make savings, much to the chagrin of the head distiller, Gregor. Since she will have the casting vote, Lexie asks for more time to mull over the business dilemma. Meanwhile, the romance between Molly and Andrew blossoms and they start making plans to partition off part of Glenbogle House, so that they can live together as a married couple. But Lexie is increasingly uncomfortable with Andrew's cavalier approach to her home - though her discomfort is nothing comparted with Golly's upset at the new man in Molly's life. Paul is angry that Lexie didn't consult him about the distillery business. Behind her back, he meets Amanda, who convinces him that her plans are right, and he signs the casting vote in favour of her scheme. When Lexie finds out, she is furious - and Paul's plan backfires when the distillery workers go on strike.

Sunday, November 16th, 2003

8: Episode Eight

A furious Lexie discovers that Dorothy has taken over the island in the middle of the Loch for her latest business venture, a t'ai chi retreat. The island is a lucrative source of income for Glenbogle as it has the best fishing on the estate, and Lexie is convinced that Dorothy waited for Archie to leave before trying such a stunt. Together, Lexie and Golly concoct a plan to sabotage Dorothy's retreat and win back the island from under her nose. They successfully scare away Dorothy's visitors but, when the women cast off on the boats, Lexie and Golly find themselves marooned on the island with a disgruntled Dorothy. Meanwhile, Molly is trying hard to put her break-up with Andrew behind her. When a chance encounter with him at the local pub upsets her again, Molly decides to seek refuge at Dorothy's retreat to escape her fussing family. However, she's dismayed to find she's not alone on the island. In a desperate bid for freedom, Dorothy dashes for Molly's boat but, in her haste, only succeeds in scuttling the vessel. With night drawing in and their chances of being rescued diminishing by the hour, the castaways decide to put their heads together to find a way to escape off the island. Back at the house, Paul is having a crisis of his own. He's been roped into doing the housework but is finding his domestic touch somewhat clumsy. He strikes a deal with Jess to help him but becomes uncomfortable after he suspects Jess holds secret feelings for him.

Sunday, November 23rd, 2003

9: Episode Nine

Lexie throws herself into organising a clan gathering at Glenbogle, pulling out all the stops for her Highland visitors. Such is her enthusiasm, she hires a documentary crew to cover the event so that the visiting clan members can take away a commemorative video of their special day. However, filmakers Mike Baxter and Brian Tapley seem more interested in squabbling with each other than filming the gathering at Glenbogle. the arrival of staunch traditionalist Charles MacDonald only succeeds in further exacerbating Lexie's hard work and effort. Charles criticises Lexie's preparations at every turn, and is offended by the presence of a bottle of Lagganmore whisky at the celebrations - the distillery is owned by the clan MacLeish who have been feuding with the MacDonalds for almost 400 years. To make matters worse, Paul has been fulfilling his duties on the board of the Lagganmore distillery - though it's more as a way of spending time with Amanda than though a sense of duty. When Amanda asks Paul if she can hold a scattering ceremony for her father's ashes on Glenbogle land he agrees in a bid to keep her happy. However, in light of the MacDonald and MacLeish family feud, Lexie has serious reservations about being party to this secret ceremony. Molly, too, has a secret. She's forgotten to send for the family quaich which is still in London being repaired. Knowing that it is central to the clan ceremony, Molly feels terrible about letting Lexie down - but just as she thinks all is lost, Golly comes to her rescue. Meanwhile, Duncan and Jess skirt round the subject of their friendly kiss, with neither of them wanting to admit their true feelings for one another.

Sunday, November 30th, 2003

10: Episode Ten

An intruder in Glenbogle house turns out to be Lexie's estranged father, Alex, whom she hasn't seen in twenty years. He spins a lot of tall tales about his life working for royalty of various nations, and says he is in Glenbogle as he is on the run from the Russian Mafia. Lexie refuses to believe any of his stories and tells him to leave. He decides to stay, and gets a job as a chauffeur with Dorothy, who fancies him. Golly is still firmly against Duncan and Jess being a couple. Jess thinks he is being unreasonable and moves into the big house, but soon regrets it when Duncan tries too hard and she is unable to get any space. She goes to take a bath and when he proceeds to talk to her through the door, climbs out the window and down the drainpipe, and pitches a tent at the Outdoor Centre in search of solitude. Duncan finds her there and is hurt by her apparent rejection. Molly decides she wants to take up riding again and decides to buy a horse, so Golly accompanies her to a nearby f
Season 6
Sunday, September 19th, 2004

1: Episode 1

It's a new era for Glenbogle as Paul sets about makin his mark by attempting to modernise the estate. However, while his intentions are honourable, his dismissive attitude towards the estate's long-held traditions causes him to clash with Golly. Their relationship is further soured when Paul spoils the ancient ceremony of blessing the loch by forgetting the words. When Lexie makes an unexpected return from New Zealand, Paul suspects that all is not well with her new life. Edinburgh career girl Isobel Anderson arrives in the village to look after her late grandmother's croft and instantly clashes with the new laird. Isobel takes issue with Paul's decision to sign over the farm's tenancy to farmer Reavey whom, she believes, is wrecking her gran's land. Meanwhile, Molly is horrified to discover that someone has been stealing wild orchids from the estate and, along with Jess, decides to set a trap for the floral thief. As they lie in wait, Duncan arrives to ask Jess if she'll go to New Zealand with him, but he fails to find the right words. Up in the mountains, a freak storm forces Paul and Lexie to take shelter in an abandoned bothy where they are drawn closer together.

Sunday, September 26th, 2004

2: Episode 2

After a 40-year absence, Donald MacDonald returns to Glenbogle, but his homecoming receives a mixed reaction. The black sheep of the MacDonald family, former racing driver Donald has been forced home by the police who, tried of his persistent law breaking, have placed him under the supervision of his estranged family. In a bid to forget her marital problems, Lexie enthusiastically throws herself into organising Molly's 60th birthday party, but Molly isn't so keen to celebrate and asks Lexie to call it off. Eager to stay occupied, Lexie turns her attentions to estate affairs and voices her concerns about Paul and Golly's plan to send one of the wolves to a reserve in France. Paul also alienates Isobel by cancelling her contract to supply the house with fresh bread and vegetables. Without the business, Isobel faces financial ruin. Later, Jess tells Isobel her concerns that she and Duncan are turning into a boring couple who want to spend more time apart. Duncan goes into the village to catch up with some old friends but discovers they've all moved and found success away from Glenbogle. Meanwhile, Donald refuses to give up, despite numerous thwarted attempts to escape, and comes up with the perfect escape route - Molly's party. He persuades Lexie to go ahead with the birthday bash knowing it'll be the perfect cover for him to slip away unnoticed.

Sunday, October 3rd, 2004

3: Episode 3

It's the morning after the night before and an awkward atmosphere lingers between Paul and Lexie following their secret kiss. Paul tries to talk to Lexie but she is determined to act as though nothing has happened. Ewan may be content with his new-found independence at Glenbogle House but his mother, Ros, is less willing to let her son flee the nest. As a bribe to return home, she buys him a car but it doesn't live up to his expectations. After a heart-to-heart with Ros, Lexie reconsiders her decision to leave Glenbogle, however, her discussions with Paul are interrupted by Isobel. Back at the house, Donald and Molly finally reveal their hidden history to their shocked family. For over 40 years, they kept their past masked - a secret which threatened to rock the foundations of Glenbogle if it had ever been revealed. Their secret may be a painful reminder of the past but it fires a warning shot to Paul and Lexie.

Sunday, October 10th, 2004

4: Episode 4

A day's fishing takes a dramatic turn for Donald and Ewan when, rather than landing a prize catch, Donald hooks a flying mask from the murky depths of the loch. The MoD arrives in force to retrieve the plane, led by Paul's old Army officer, Alex. Pleased to see his former friend, Paul offers to help in any way he can. However, Isobel is less welcoming, fearing the investigation will uncover the secret identity of the fighter pilot whom she knows is her godfather, Glenbogle's local butcher, Irvine Taylor. Isobel vows to protect his former wartime identity and, distrusting Paul's loyalties, urges Golly, Molly and Donald to help her keep the truth hidden. When she is left breathless following an afternoon cycle ride, Molly's health is cause for concern and, after she collapses, Golly urges her to see the doctor. Alex's investigations - and the attempts of eager reporter Janey to uncover the truth - are thwarted by Golly, Molly and Isobel. However, after Donald inadvertently gives the game away, Paul is left feeling excluded by his friends and family, and is stung by their conspiracy of silence.

Sunday, October 17th, 2004

5: Episode 5

Having quit his job at the Ministry of Defence, Alex Faversham, settles into a quieter pace of life at Glenbogle. However, Alex's disciplined Army background soon rears its head after he voices his concerns that Paul's lairdship isn't as efficient as it could be - the staff at Glenbogle are too informal towards their laird and respect is required. He decides to take on the role of estate factor, allowing Paul to concentrate on the bigger picture. Insecure about his leadership skills, Paul reluctantly agrees to Alex's new regime but he's not alone in his doubts - Ewan and Jess are resentful of the changes. As Isobel puts her organic produce to the test at the local market, Golly has a chance encounter with Meg, Glenbogle's new dance teacher. Jess notices an instant attraction between the pair but Golly dismisses the chance of future romance. An old racing friend of Donald's, Jackie MacIntyre, turns up to Glenbogle for a stag party to celebrate his forthcoming wedding. Excited about the prospect of a wild get-together with old pals, Donald is disheartened when Jackie reveals they've all passed away.

Sunday, October 24th, 2004

6: Episode 6

Isobel is behind on her rent and, though her farm is under threat, she stubbornly refuses Paul's offer of help. But Isobel forgets her woes when an unkempt, bearded stranger turns up at her door. She takes pity on him and asks Paul to take the stranger to Glenbogle. However, their efforts to find out who he is draw a blank - he can't even remember his own name. Paul suspects the man is a freeloader but Molly takes him under her wing, christening him Liam. Elsewhere, Golly has woman troubles. He's finding it difficult to tell Molly about his relationship with Meg, and Jess is unhappy with her father's interference in her work. Meanwhile, Isobel's day is brightened when her old boss from Edinburgh, Kelly, makes a surprise visit and tempts her with a business deal.

Sunday, October 31st, 2004

7: Episode 7

With Golly away on holiday, Jess's ghillie skills are tested after she suspects poachers are at large on the Glenbogle estate. Worried that the pochers are taking advantage of her inexperience, Jess's insecurities are further fuelled after Paul suggests they join forces with another local ghillie, Stuart, to catch those responsible. Despite Jess's protestations, Donald decides to take matters into his own hands and prepares to track down the poachers by typically unconventional means, with a little help from Ewan. Unsure about each other's feelings following their kiss, an awkwardness lingers between Isobel and Paul. However, their blossoming relationship takes a turn for the worse when Isobel jumps to conclusions over Paul's offer of financial help and advice. Elsewhere, Golly and Meg's relationship continues to bloom but a dark cloud looms over their happiness after Meg is forced to make a difficult decision about her future. When Paul and Jess pay a visit to a nearby estate to warn them about poachers they meet new neighbour Lucy. Instantly attracted to Glenbogle's Laird, Lucy invites Paul for drinks later that night. At the party, Lucy and Paul appear to hit it off, much to Isobel's chagrin. As Lucy plays hostess to her guests there's an unexpected arrival - Chester Grant, self made millionaire and Lucy's boss.

Sunday, November 7th, 2004

8: Episode 8

Rivalry rears its head when sparring partners Chester and Paul prepare for a clay pigeon shooting competition. Donald practices for the event using an old dinner service. This annoys Paul - as far as he is concerned, Donald is an unnecessary drain on Glenbogle's finances. Feeling unwanted, Donald's spirits are raised after he bumps into an old flame, Moria McIver. However, Moria isn't quite so happy about the reunion - it transpires that Donald broke her heart after failing to elope with her, years before. Donald's attempts to woo Moria again are hampered by his curfew order, so he hatches a plan to elope with her, this time for real. As Paul and Lucy grow closer, Chester attempts to woo Isobel with the promise of making her chutney business a success. Meanwhile, Meg is unhappy about the poor attendace at her dance classes and having to rely on Golly so much. Paul and Lucy's romantic dinner is interrupted after they bump into Chester and Isobel. Once again, the men lock horns until Chester throws down a challenge - whoever wins the clay pigeon shooting event wins a share of Isobel's business.

Sunday, November 14th, 2004

9: Episode 9

With only weeks to go before the end of his Glenbogle confinement, Donald eagerly looks forward to driving away in the Morgan he's lovingly restored with Ewan. The only trouble is, he can't fit into it any more. Lucy frets about her overbearing parents impending visit to Glenbogle, worried about how they'll react to Paul, the new man in her life. Meanwhile, Jess and Isobel jump to conclusions after they spot Lucy being measured for a dress in a wedding shop. Ewan visits his parents to give his dad, Ray, a birthday present, only to be told by his mother, Ros, that he's gone fishing with friends. Ever impulsive, Ewan decides to deliver his present in person and turns up at the fishing lodge unannounced. However, he is shocked after finding his dad with another woman. Devastated, he sees solace in the pub and forgets about his promise to cook dinner for Paul's guests. Donald saves the day by serving a meal of leftovers but an awkwardness remains between Paul and Lucy's father, Colonel Ford, who is unimpressed by the laird. To make matters worse, Lucy misleads her parents into thinking that marriage is on the cards for her and Paul, much to his surprise.

Sunday, November 21st, 2004

10: Episode 10

Paul's coronation as laird of Glenbogle is threatened by an unexpected challenge to his title. Clan elder Proctor Sheila MacDonald makes the startling revelation that, as the only surviving legitimate MacDonald male, it is Donald who is the rightful laird, not Paul. Spotting an opportunity to have some fun, Donald enthusiastically accepts the title, much to Paul's fury. Molly's return from New Zealand is marred when she discovers her luggage has gone missing, including a precious photo of her and son Jamie. Paul finally loses patience with Donald after discovering that his uncle intends to impose a tax on the estate tenants and challenges him for the title of laird, much to the delight of Golly, Jess, Ewan and Isobel. Meanwhile, Lucy remains unsure about her relationship with Paul, and Chester continues on his mission to woo Isobel, secretly orgainsing a deal to sell her chutney to a chain of wholefood shops. Initially thrilled with her business venture, Isobel is later enraged by what she sees as Chester's interference. Elsewhere, Jess is shocked to see Meg back in Glenbogle and confronts her about her return. Meg reveals that she wants to patch things up with Golly but he is cold and distant towards her.
Season 7
Sunday, September 18th, 2005

1: Episode 1

Paul can't pay for the repairs to his tenants' crofts and clashes with beautiful Iona, their new chairperson. Golly has to decide whether he is able to look after his baby boy on his own. Donald and Molly urgently need to repay a gambling debt, while Ewan tries to take demanding girlfriend Zoe on holiday

Sunday, September 25th, 2005

2: Episode 2

Paul's teenage goddaughter, Amy McDougal, turns up unexpectedly at Glenbogle, and chaos quickly follows. Paul is overjoyed to see Amy but, before they have time to get reacquainted, Golly has important news for the laird - Tam the poacher is back in the village. Claiming to be a reformed character, Tam lays claim to his late mother's croft, knowing that Paul can't ignore his rights. However, Tam has revenge on his mind - he blames the MacDonald family for his stint in jail and sets about maliciously disrupting estate business. Kilwillie returns from New York with push PA, Edith, in tow. While Kilwillie is delighted to see his dear friend Molly again, Edith is entirely underwhelmed. Molly suspects Edith may be a gold-digger and quickly discovers she has her sights firmly set on Kilwillie. Unaware that Amy has become a disruptive influence in the house, Paul also fails to realise his goddaughter is hiding the truth from him. Smitten by the new arrival, Ewan happily covers up Amy's mess but his jealous girlfriend, Zoe, is unimpressed. While her croft is being rebuilt, Iona moves into the big house but is ill at ease in her new grandiose surroundings. Paul is more than a little taken with his house guest and grows closer to Iona after they join forces against Tam. Could love be blossoming in Glenbogle? As Tam disrupts the first lucrative fishing party of the season, Paul and Golly realise that they need to find a way to stop him - and fast.

Sunday, October 2nd, 2005

3: Episode 3

Paul's dreams to turn Glenbogle into a luxury retreat are tested to the limit when a demanding potential investor and his spoiled wife come to stay, as the feel-good Highland drama continues. The family are less than supportive of Paul's money-making idea but he insists this is a make-or-break venture – all he needs to do now is convince wealthy former Russian cosmonaut Viktor Zinchenko and his wife, Catriona. The rich couple arrive at Glenbogle, bringing with them their pet panther,Yuri, and a list of demands for the MacDonald family. Paul pulls out all the stops to make it a wonderful weekend for his important guests but things go awry after Golly is injured. While Molly becomes nursemaid to Golly, Jess is left to take her father's place as ghillie on the all-important deer stalk. However, she inadvertently falls foul of Viktor's unreasonable demands and the day ends in disaster. Golly finds it difficult being cared for by Molly, the women he has spent his life serving. Exasperated with her awkward patient, Molly walks out but is faced with more woes after Iona reveals Paul's

Sunday, October 9th, 2005

4: Episode 4

Life in Glenbogle may never be the same again after Amy and Ewan make a startling discovery – a loch monster. Amy accidentally takes a photo of what appears to be a pre-historic water horse emerging from the depths of the water but while Ewan is quick to spot the commercial advantage of a Loch Bogle monster, Paul is sceptical about the apparition. He's got bigger worries on his mind – money, or rather the lack of it. Marine biologists Dr Simon Cotter and his assistant, Bill, arrive to investigate the creature but Jess and Golly are worried the research will disturb the estate's wildlife. Simon and Bill's enthusiasm for the Loch Bogle monster proves infectious but Jess appears constantly irked by Bill. However, Molly spots potential in their relationship and uses reverse psychology to make Jess realise her true feelings for the charming researcher. Meanwhile, Ewan discovers he has a real flair for business and cashes in on Glenbogle's new-found notoriety,much to Paul's disapproval. But Paul's financial woes are overshadowed by his hidden emotions for Iona.Work on her croft is nearing an end and soon Iona will leave the big house. In a vain attempt to delay her departure, Paul inspects the croft, coming up with non-existent faults. Elsewhere, Bill and Simon seem to have made a monumental breakthrough in their research but Iona grows suspicious of their findings and endeavours to uncover the truth.

Sunday, October 16th, 2005

5: Episode 5

Iona's past comes back to haunt her when former fiancé, Dr Malcolm McRae, comes to Glenbogle after a tree blight threatens the estates' forest. Paul calls upon the expertise of tree specialist Malcolm but his positive first impressions quickly change after he discovers the spirited expert had a whirlwind romance with Iona, jilting her ahead of their wedding. Iona insists she no longer loves Malcolm and Paul decides to test her emotions by inviting them both for dinner to Glenbogle. Jess is overworked and undervalued by Golly who is busy with baby Cameron.To add insult to injury, local ghillie Robbie Rintoul snubs her as an entrant for the Annual Highland Challenge, a gruelling test of strength and endurance for local ghillies. Robbie scorns the idea that Jess could be a worthy contestant against the male ghillies but, not to be outdone, Jess decides to enrol, using Molly as her personal trainer. Amy panics after realising she hasn't prepared properly for her looming art college interview. Molly enlists the help of local artist Danny as Amy's tutor, stirring Ewan's jealousy. As the tree disease looms, Malcolm urges Paul to fell the forest immediately. Knowing it will take years to replace the lost trees, Paul is reluctant. Determined to make good of a bad situation, he must find a local sawmill who can turn the wood into profitable timber. Malcolm confides in Paul that he wants to rekindle his romance with Iona. Paul knows he must now reveal his true feelings for Iona or risk losing her for ever to Malcolm.

Sunday, October 23rd, 2005

6: Episode 6

After seven successful series, 64 episodes and hundreds of feelgood TV moments, it's time to say farewell to the much-loved Highland drama.To mark the occasion, some familiar faces return for this final episode, including a ghostly reappearance from a Monarch favourite. Life at Glenbogle appears to be over for the MacDonald family – the bank has withdrawn its loan and Paul is forced to put the house up for sale.When hostile buyer Peter Finlay makes an offer, Paul has no alternative but to tell the family to start looking for new homes. Paul is also heartbroken about Iona's impending marriage to Malcolm. But, determined to put on a front, he offers the couple the house for their wedding reception. However, he is put in an awkward position when Malcolm asks him to give the bride away. Meanwhile, lonely and confused about her future, Molly seeks guidance from Hector's spirit. Molly confesses she has feelings for Golly, but Kilwillie, in many ways the perfect suitor, has also declared his love for her. Elsewhere, Donald stages a rooftop protest over Glenbogle's buyout but is berated by Paul. Determined not to be a burden any more, Donald takes drastic action and books into a retirement home. But Ewan and Amy hatch an elaborate plan to free the eccentric senior. In a last-ditch attempt to save Glenbogle, Paul urges local crofters to consider a community buy-out but, just as his rescue plan begins to look promising, Finlay scuppers things. It turns out that he has a grudge against the MacDonald family – this is revenge, not business. Emotions are running high – it's the day of Iona's wedding and of a special memorial service for Hector. Jess misses Duncan, Molly has man troubles and Paul is faced with watching the woman he loves marry another man. Everyone yearns for a happy ever after...