update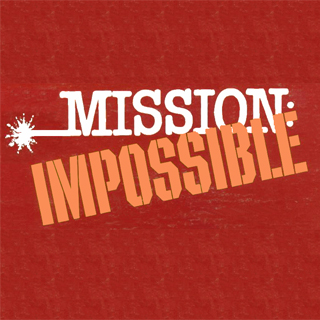 Season 1
Saturday, September 17th, 1966

1: Pilot

IMF team leader Dan Briggs assembles his team for the first time. The mission: to recover two nuclear warheads belonging to General Rio Dominguez from a hotel vault in Santa Costa. Jim and Willy sneak safecracker Terry Targo into the vault, who figures out how to get out. The team then captures Dominguez but Targo's fingers are broken in the attempt. With no other alternative, Briggs has himself and Dominguez put into the vault, and Briggs threatens to enter a random combination if Alicio doesn't tell him the code. Dominguez breaks. With the bombs defused, Willy takes the warheads out of the vault. Briggs remains behind and uses the information Targo gathered earlier to get out during a fireworks distraction set off by Barney. Briggs and the rest of the team make a desperate race for safety and get onto a plane heading to safety seconds before the military can catch up to them.

Saturday, September 24th, 1966

2: Memory

The IMF must undermine "the Butcher of the Balkans", Janos Karq, by having his head of security capture an agent, Sparrow, who will then incriminate Karq. To pull off the ruse, they need a memory expert, Baresh, who can memorize the necessary information in the short time allowed and pretend to be Sparrow. Baresh will later be traded back. However, during a faked "rescue" to make Sparrow look more convincing, Baresh gets a look at Soska's master list of agents, and the team must rescue him from the prison immediately to get the information.

Saturday, October 1st, 1966

3: Operation Rogosh

Imry Rogosh is a mass murderer who kills to forment political upheaval. He is targeting Los Angeles, so the IMF knock him out in a car accident. When Rogosh "wakes up" he is in a cell in a prison in his own country, three years later, and ready to be executed as an American agent. To "prove" his loyalty to the cause, Rogosh has to spill the information on his secret operation, but during the mock trial a slip-up cues him in on the ruse. Briggs has to act fast to get Rogosh to reveal the plan to kill the citizens of Los Angeles.

Saturday, October 8th, 1966

4: Old Man Out (1)

The IMF team goes in as a circus team to rescue Anton Cardinal Vossek, who is being held in the impregnable Seravno Prison. Vossek is the leader of the country's freedom movement, in rebellion against Colonel Scutari, and is awaiting a fake trial before execution. With the aid of circus acrobat Crystal Walker, the team must get Vossek out. To do so, Rollin fakes being a pickpocket so as to be arrested. Once inside Servano, he has to sneak through the prison and get Vossek out of his cell as a test run for the next day...only for the guards to interrupt at an inopportune moment.

Saturday, October 15th, 1966

5: Old Man Out (2)

Rollin manages to avoid the guards and escape, but Vossek is moved to a new cell in solitary confinement. Briggs comes up with a new plan and manages to relay it to the imprisoned Rollin. They manage to do so, and manage to rescue Vossek from the prison. With Barney providoing distraction as a clown, the team manages to get Vossek over the border before Vossek's captors can catch up to them.

Saturday, October 22nd, 1966

6: Odds on Evil

Prince Iben Kostas plans to use his money to finance a war. Infiltrating his casino, the IMF team goes to work: IMFer Andre (pretending to be Cinammon's husband) breaks the bank at roulette thanks to a not-so-portable computer worn by Willie underneath his tux. Andre then loses the money to Rollin as another gambler. Kostas tries to get the money back by playing against Rollin and cheating by using marked cards and tinted contact lens. However, Rollin has a similar pair of lens and also deals bad hands to Kostas. Finally Kostas antes up the 1.5 million in war funds, thinking he can't lose. Rollins tricks him, and the team must make a desperate escape.

Saturday, October 29th, 1966

7: Wheels

In the country of Valeria, the IMF must assure that the corrupt Nationalist party's rigged voting machine doesn't give them the election.

Saturday, November 5th, 1966

8: The Ransom

Mobster Frank Egan kidnaps the daughter of Dan's friend and uses her as a hostage to force Dan and the team to break out a key witness, Augie Gorman, against him. After several failed ploys, Barney manages to contaminate Gorman's water supply inside the hotel safehouse where the police are keeping him. The team has taken over the hospital room and use a rotating examination table to switch Gorman for IMF member Steve (who resembles him). At the exchange, Egan tries to double-cross Dan, but the IMF team leader has a trick or two of his own to make sure things go smoothly and Gorman gets what's coming to him.

Saturday, November 12th, 1966

9: A Spool There Was

Rollin and Cinnamon go it alone to recover a reel of recording wire containing information on a chemical warfare project aimed at the U.S. The courier carrying it was killed by the enemy, and the wire is missing. The two fake a lovers' reunion and then Rollin slips out during a pre-recorded conversation. To duplicate the circumstances of the courier's demise as closely as possible, Rollin lets himself be discovered and then chased along the same route. He finds the wire, hidden in plain sight as part of a fence. He and Cinnamon plan to recover and smuggle out the wire the same way, but it is taken by a young boy looking for fishing wire. Rollin manages to recover it, and they send the wire out disguised as the wire on a balloon.

Saturday, November 19th, 1966

10: The Carriers

Enemy agent Janos Passik is preparing to train 200 foreign agents to infiltrate the U.S. and engage in some form of bacteriological warfare. The team figures out that Passik has created a replica of a "typical American town" so as to train his agents to learn how to blend into American society. Rollin, Cinnamon, Barney, and bacteriologist Rogr Lee replace the new group of recruits and must then find their way to the research lab. They soon realize that the American-trained agents will be infected with a highly contagious plague and then sent into American to kill millions. The group must not only destroy the plague samples but make sure that Passik and his superiors do not find out that the destruction was deliberate.

Saturday, November 26th, 1966

11: Zubrovnik's Ghost

The wife of a deceased scientist, Kurt Zubrovnik, is being pressured by Eastern forces to work for them. They are using a phony psychic to convince the wife her dead husband wants to defect! Accompanied by IMF "psychic consultant" Ariana Domi, Rollin and Barney try to disrupt the fraud and convince her to return to working for the U.S. The psychic, Poljac, is torturing the husband for information to use to convince his wife Poljac's powers are real. Ariana senses a real ghost present. In the end, Rollin sets up a final seance and Barney prepares to use a technological projection of Zubrovnik to decry Poljac. However, a blackout causes his equipment to fail, and Ariana's alleged powers, plus some ghostly phenomena, allow them to complete their mission.

Saturday, December 3rd, 1966

12: Fakeout

Anastas Poltroni is the head of an international narcotics syndicate, and has taken refuge in a country with no extradition treaty. The IM Force is assigned to lure him out without kidnapping him (to avoid the publicity). Cinnamon woos Carson until Briggs, pretending to be her husband, interrupts. Carson refuses to bribe Briggs, while Barney plants some of Carson's heroin in his own hotel room and tip off the police. The IMF ambush Carson and steal the heroin, and Carson later escapes. He grabs Cinnamon and follows Briggs to a deserted lodge to retrieve his own heroin. The police are hot on his trail, and he flees with Cinnamon still in his grasp. Thanks to confusing road signs altered by Barney, Carson ends up over the border where he is arrested and the heroin is taken into custody.

Saturday, December 10th, 1966

13: Elena

Double-agent Elena Del Barra is acting bizarrely, sending a microfilm of defense secrets from her own country. Rollin is sent into investigate, and return the microfilm without its theft ever being detected. Complicating matters is that an assassin, Callao, has been sent to kill her if Rollin can't figure things out in two days. Rollin convinces her to meet with teammate Dr. Enero, who hypnotizes her and learns she is suffering from a post-hypnotic suggestion to denounce the President, her good friend. With time running out, Rollin must return the microfilm, figure out the traitor, and save Elena.

Saturday, December 17th, 1966

14: The Short Tail Spy

A defector has been targeted by two rival groups from the same foreign country. The team is to discredit the younger group, so that the U.S. can more easily handle the old-line group. The IMF sets it up so that the younger group's assassin, Fetyukov, must seduce Cinnamon to get to the defector. The two play a dangerous romantic game, while Dan convinces the older group's assassin, Shtemenko, that Fetyukov betrayed him to the Americans. They then get pictures of him trying to assassinate the defector, and try to blackmail him to convince him further that Fetyukov is responsible. Cinnamon "saves" Fetyukov and convinces him that she wants to defect. As Fetyukov goes after the defector, it's up to Cinnamon to stop him.

Saturday, January 7th, 1967

15: The Legacy

The IMF must get hold of a horde of Nazi gold through four young men, sons of Hitler's top aides, who are sent to Switzerland to meet for the first time and pool their parts of the "puzzle" together. One of the men, the only one known to them, is replaced by Rollin. Each has part of an account number, and the team needs to hypnotize and trick the bank manager into giving them the complete account # and then slip it to Rollin. The bank account contains an envelope with a microdot, which when combined with a slide in each man's pocket watch provides the location of the treasure. After seeing the other men's slides, Rollin fakes the loss of his watch, then he and the rest of the team head to the cemetary. Two of the men figure out the puzzle from their pieces and follow. In a gunfight Dan is wounded, but one of the men is killed and the other runs off rather then face Rollin's wrath. The gold turns out to have been made into a crypt, and is recovered.

Saturday, January 14th, 1967

16: The Reluctant Dragon

Dr. Cherlotov, a scientist of an enemy power, failed to defect to the West when his wife did. Now that he has developed a cheap, effective anti-ballistic system, the IMF are ordered to get him out. Unfortunately, they find out that Cherlotov doesn't want to defect: he merely wants to convince his superiors he is loyal and live out his life. The IMF smuggle in his wife Karen. Meanwhile, Rollin convinces Cherlotov's watcher and the security commissioner, Jankowski, to put Cherlotov under jail for suspicion. When Cherlotov realizes what his country does to other dissidents he agrees to defect, but Jankowski sees through Rollin's cover and tries to arrest them all.

Saturday, January 21st, 1967

17: The Frame

Gangster Jack Wellman is moving syndicated crime into politics, killing off certain politicians and replacing them with men more sympathetic to the Syndicate. The team goes in as caterers. Cinnamon sneaks into Wellman's room, blows a hole in the wall, and inserts a fake safe. Meanwhile, Barney and Willy break into the real vault from the rear and steal the 4 million in profits that Wellman has tucked away, and which he is to split with his fellow mobsters at a dinner that night. They open the real vault and discover the money missing. Going upstairs, they find Cinnamon who claims to be Wellman's girlfriend, tells him she knew "it" wouldn't work, and reveals the fake safe. As Cinnamon and the rest of the team depart, the other mobsters tell Wellman to open the safe or they'll kill him, and don't believe his desperate pleas that he's never seen that safe before in his life.

Saturday, January 28th, 1967

18: The Trial

Josef Varsh plans to put an American on trial on false charges, discredit the West, and gain power. Rollin, disguised as Dan, meets with a woman who sold out her boyfriend/Western spy. Meanwhile, Briggs himself is with the Deputy Minister, a rival of Varsh's and a reformer. Rollin-as-Briggs leaves behind evidence implicating himself, and Varsh has the real Briggs arrested. Kudnov, who knows Dan is innocent, insists that Varsh let Briggs go, so Varsh orders him killed. The IMF team makes the Deputy Minister vanish - now they have to get the Deputy Minister and the girlfriend into court to testify and make Varsh look foolish.

Saturday, February 4th, 1967

19: The Diamond

Henrik Durvard has taken over the country of Lombounda by military coup, and holds the natives in terror. He has obtained a diamond from the native miners, and the IMF are assigned to take it away from him. In London to auction the diamond, Durvard is approached by the team who offer to top all bids if they get exclusive rights to diamond production in Lombounda. Since Lombounda is not known for its diamond production, Durvard is suspicious. Eventually the team lets him figure out that they have a plan to use his country as a blind to distribute artificial diamonds that they claim they can manufacture. Durvard insists on being part of the scam, and forces the team to "make" a diamond from him using a piece off of the original stone. They do so, but when it comes time to fake the real diamond, the machine apparently overloads from the strain. The team slips the diamond out of the machine and leaves, as Durvard and the machine blow up.

Saturday, February 11th, 1967

20: The Legend

An imprisoned member of the Nazi party, Herbert Raynor, is released from prison and is being flown (along with his daughter) to Puerto Huberra in South America, along with other Nazis. All of them are being flown there by an unknown benefactor. Briggs and Cinnamon take the Raynors' place.They and the others are introduced to Martin Bormann, now a bedridden invalid. Borman's secretary, Rudd, informs them that Bormann will lead the Third Reich to new glories. Dan ducks a murder attempt, breaks into Bormann's room, and finds that he is a mannequin with a voice provided by Rudd. Rudd has recorded tapes duplicating Bormann's voice, and the last tape will turn leadership of the party over to him. To stymie Rudd, Rollin dresses up as Bormann and is suddenly not so bedridden. Of course, Rudd knows Rollin is an imposter but can't reveal it without exposing his own ploy. "Bormann" gives orders that eliminate Rudd once and for all and end the threat posed by the Nazis.

Saturday, February 18th, 1967

21: Snowball in Hell

A former prison guard, Sefra, has got hold of a supply of cesium 138, which explodes at temperatures above 70 degrees. Sefra plans to sell the sample and the formula from the closed-down prison base where he once worked. Rollin and Barney go in as a photographer and model respectively, and Sefra "learns" that Barney is a former prisoner returning for revenge. The team fakes a generator break down while Sefra beats Barney, and the cesium starts to heat up. Sefra has it taken to a nearby hospital refrigerator, where the IMF makes the switch. When Sefra discovers the missing jar, he forces Barney to show him the escape route which he supposedly used to escape. As Sefra makes his own escape, the IMF send the cesium sample toward him on a remote-controlled mini-tank, and it blows up, killing Sefra and making sure no one gets the formula or the sample.

Saturday, February 25th, 1967

22: The Confession

Andreas Solowiechek, a member of a Communist trade delegation, is arrested after assassinating a U.S. Senator, Townsend. Townsend's backer, McMillan, is rallying his supporters for the U.S. to break off all trade talks with the Russians. It is believed Solowiechek wasn't working on the orders of his government, so the IMF team have to break him. Rollin becomes the assassin's cellmate, and arranges to be handcuffed to him. Rollin then fakes an escape, and threatens to kill Solowiechek. The assassin promises that his backer can Rollin money. Meanwhile, Dan has pretended to be an artist and got into McMillan's house, leaving a camera behind hidden in his art box. Rollin and Solowiechek confront McMillan, and the latter admits that he arranged for Townsend to be killed so as to become a martyr to his cause, unaware that his words are being transmitted on national TV.

Saturday, March 4th, 1967

23: Action!

Miklos Klaar, an Iron Curtain filmmaker, has film of American soldiers and plans to edit it into an atrocity movie to discredit the U.S. He has recreated the jungle as a set from the one print of the film he has. Disguised as a Ministry of Propaganda officer, Rollin destroys the print and Barney floods the negative vault, forcing Klaar to reshoot the American footage as well. Cameraman and IMFer David Day is snuck in and films Klaar recreating the American footage. On the day the press is assembled, David and Willy manage to bypass Klaar's guards and air the footage of Klaar rehearsing his cast and crew and congratulating themselves on the phony massacre.

Saturday, March 18th, 1967

24: The Train

Prime Minister Larya of Svardia is working to establish democracy, but is unaware that his personal protege, Deputy Premier Pavel, plans to set up a dictatorship. The team must persuade Larya of Pavel's plans. The IMF fakes a train ride for Larya, Pavel, and Pavel's aide Androv. They then fake a crash, put Androv and Pavel in a fake hospital, and tell them that Larya is dead. They immediately begin plans to eliminate anymemory of Larya and start arresting dissidents. Then the hospital wall slides away to reveal that Larya has heard the whole thing, and dismisses them both.

Saturday, March 25th, 1967

25: Shock

Enemy operative Kiri has kidnapped U.S. envoy Carl Wilson and has an imposter, Gort, who is impersonating him to discredit a U.S. trade agreement. The team have to rescue Wilson and foil the impersonation before Kiri kills Wilson. Cinnamon impersonates Wilson's niece while Willy kidnaps Gort and Briggs-as-Wilson takes Gort's place, pretending to be Gort. The team put Gort in an asylum and give him electro-shock to scramble his memories, then claim he is is a delusional accountant. Under the threat of more electro-shock, Gort tells them the full details of his delusion: that he's to kill an American official and leave Wilson to take the blame. Barney and Willy replace the unconscious Wilson at the reception with a drugged Gort set to look like a suicide, then Briggs-as-Gort-as-Wilson takes a shot at the official. Briggs returns and reveals that "Wilson" is actually Gort, who was in Keri's employ.

Saturday, April 1st, 1967

26: A Cube of Sugar

Vincent Deane is a jazz musician and undercover U.S. intelligence operative who has memorized the plans to a microcircuit code but was then captured and imprisoned. The IMF must get him out. Deane's interrogator, Brobin, has hooked Deane on drugs to try and break him using the withdrawl symptoms, unaware that the chip is concealed among some sugar cubes Deane had. Pretending to be Deane's wife, Cinnamon implicates Rollin as the real enemy agent. Brobin has Rollin captured and imprisoned,but Rollin manages to escape and tamper with Deane's drugs so that he goes into a coma. Briggs pretends to be a U.S. representative demanding Deane's body, so Brobin has it cremated to prevent a revealing autopsy. Barney and Willy switch out the "dead" Deane. Rollin then agrees to tell Brobin where the microcircuit is, knocks out the interrogator, and with the aid of two masks makes his escape.

Saturday, April 15th, 1967

27: The Traitor

An American intelligence officer, Hughes, has defected to the enemy with the only copy of an encoded top-secret message. The IMF must get to him, get him out, discredit him, and recover the message before the enemy can get a cryptographer, Belson, to work on the message. Rollin takes Belson's place, and sets it up so that Ambassador Brazneck, in charge of Hughes, believes that Dan is going to buy the papers from someone in the embassy. Rollin-as-Belson works with Hughes to decode the message, then drugs him. Willy gets special agent Tina Mera, a contortionist and acrobat, into the embassy through a fake air duct. She uses a fake bed covering to make Hughes "disappear", then break into the vault and get the real message. With Hughes out, Briggs picks up the fake message from someone pretending to be Hughes, who has "disappeared" from the embassy. Tina returns, plants money on Hughes, and removes the fake disappearing bed cover. Brazneck believes Hughes has betrayed him and Hughes flees

Saturday, April 22nd, 1967

28: The Psychic

American businessman Alex Lowell has gained control of Sud-Aero, a manufacturer of defense hardware, and absconded to South America to sell its top-secret patents to an enemy power. The IMF is tasked with wresting control of Sud-Aero from Lowell by recovering his stock documents worth $80 million. Cinnamon gets close to Lowell as a psychic who manages to prove herself accurate with her predictions thanks to IMF assistance. She then "predicts" that Rollin (as a gangster) will play against him, try to cheat, and lose. Lowell finds the fake cards that the IMF has planted. He goes through with the game, intending on cheating Rollin. He succeeds, but as Rollin is tossed out he secretly switches the stock documents with phonies thanks to a automated feeder arm, leaving Lowell with nothing but an unendorsed check for $80 milliion.
Season 2
Sunday, September 10th, 1967

1: The Widow

Alex Cresnic and his partner Walters have bought out an entire nation's heroin crop and are smuggling it into Marseilles for a sale - the IMF needs to put them out of business. Barney and Jim fake an elevator crash and "blind" Walters. In the hospital, Rollins impersonates Cresnic's voice and gives Walters specific instructions. Meanwhile, Cresnic believes Walters to be dead and meets Walters' widow, played by Cinnamon. She blackmails Cresnic into taking her on as his new partner, and then leads him to a rival competitor, played by Rollin. Jim is the chemist in the set-up, and Cresnic "kills" Willy and takes Jim to work for him. Jim has a jacket that lets him switch Cresnic's heroin for powdered milk. Cresnic makes the sale but the IMF has put an opening in the bottom of his desk where he stores the money. Rollin breaks in and tells the buyers to check their merchandise, after setting up Walters to go to the basement and check the money. The buyers discover the heroin is fake, and they

Sunday, September 17th, 1967

2: Trek

The country of Santales sold a collection of Incan gold artifacts to save its economy, which were stolen by Jack Cole. Cole's accomplices are killed and Colonel Cardoza of Santales is in charge of extracting the location of the artifacts from Cole. However, Cardoza is a tratiro who plans to take the artifacts and leave Santales in financial ruin. The IMF must both recover the treasure and expose Cardoza. Phelps goes in as Cardoza's fence, and plots with the Colonel to get Cole to reveal the treasure. Phelps is thrown in with Cole, and they manage to escape thanks to Cardoza's set-up with Jim. Jim "kills" Rollin (disguised as an Indian) for his horses, and the Rollin reports to Cardoza's superior, General Diaz, that Cardoza is the one looking for the trasure. Cole takes Phelps and Cardoza to the trasure, and Cardoza kills Cole. As Diaz's men close in, Jim leaves via a helicopter, leaving Cardoza to try and explain why he has the treasure and was working with Cole.

Sunday, September 24th, 1967

3: The Survivors

Two scientists and their wives have been kidnapped by enemy agent Eric Stavak. If Stavak doesn't get ahold of a third scientist, the other two are useless and will be killed. If he gets the third, than Stavak will have the key to an "ultimate weapon" project. Phelps and Cinnamon pretend to be the third scientist and his wife and alllow themselves to be kidnapped and taken to the other two scientists and their wives. Phelps predicts an upcoming earthquake, which the IMF team goes to work and fake-implements. Phelps digs out an escape route through a storm drain, only to be shoved aside by Stavak and his henchmen as they make their escape. While Jim leads everyone out of a perfectly-working elevator, Stavak and the others are captured as they emerge onto a perfectly-intact San Francisco street.

Sunday, October 1st, 1967

4: The Bank

Alfred Belzig, a bank director in the "East Zone", takes money from those trying to escape to the West, then disposes of them and keeps the money. Belzig plans to use the $3 million he's accumulated to support a new Nazi party. Rollin pretends to be an escapee - Belzig takes his money and kills him, allowing the team to track the money to a safe deposit box. Barney and guest team member Paul Lebarre (a former bank robber) stage a raid on Belzig's bank and steal only his deposit box. Willy, pretending to be a police man, "arrests" them and they depart just as the real police arrive. They wonder why the single box was targeted, Belzig tries to escape before he can be incriminated and fails.

Sunday, October 8th, 1967

5: The Slave (1)

In the country of Elkabar, King Ibn Borca is conducting a brisk slave business with the aid of supplier Karl de Groot. de Groot raids into neighboring countries. The IMF team must put the two men out of business. Barney lets himself be captured by de Groot, gets the info on a cell, then escapes with the info so they can create an exact duplicate of the cell. Jim "sells" Cinnamon to de Groot, then Willy retrieves her and captures de Groot. Jim then approaches de Groot's partner Jara and tells him he killed de Groot and that Jara has a new partner...

Sunday, October 15th, 1967

6: The Slave (2)

Willy kidnaps Princess Amara, wife of the king's brother Fasar, who knows nothing of his brother's slave racket. They put Amara in the duplicate cell and then Rollin-as-Borca tells her she will be sold at the next auction. Jim delivers Cinnamon to Borca, and then they dress up a sedated Amara as Cinnamon, and Barney and Willy switch her for Cinnamon. Rollin, masquerading as an Interpol agent, convinces Fasar to go to a slave auction that Borca is holding. Disguised, the men watch as "Cinnamon" put up for auction. Fasar reveals himself and Amara's disguise is revealed. She tells her husband of the slave cells. Borca is killed and Fasar puts an end to slavery in Elkabar.

Sunday, October 22nd, 1967

7: Operation 'Heart'

Professor Bennett is an archaeologist who is caught up in political coup by Gomalk, the Chief of Security Police. The coup is aimed at President Rurich. Bennett was accidentally arrested and interrogated, inducing a heart attack. The team must both rescue Bennett and prevent the coup. The IMF stage an assassination, spoiling Gomalk's own intended assassination. Cinnamon, impersonating Bennett's husband, tries to frame Bennett so that President Rurich believes he is an American agent. That would screw up Gomalk's plans, so he keeps the news secret, except that Phelps tells Rurich anyway. Rurich orders an interrogation of Bennett and orders an operation. Rollin, disguised as a doctor, slips in and "discovers" a bomb in the room. Barney, Willy, and guest agent Dr. Siebert come in as a bomb disposal unit who pull guns and try to "rescue" Bennett. Rollin fakes Bennett's death and the IMF team escape with Bennett hidden in a bomb disposal gentry, and then Rollin takes Bennett's place. Rurich

Sunday, October 29th, 1967

8: The Money Machine

Walter DuBruis is a criminal financier in Africa, and has made a deal with a countefeiter, Rag Tagoor. DuBruis will pass the fake money that Tagoor manufactures, wrecking the pro-Western country of Ghalea. DuBruis is above the law unless there is firm evidence, so the IMF have to put him out of business. Cinnamon tries to corner the market on a company's copper stock, interesting DuBruis by mentioning her husband has found a new vein of copper. DuBruis plans to buy the stock for himself, but needs money. Conveniently, Rollin fakes an epileptic seizure, and DuBruis discovers that Rollin is a counterfeiter. He makes a deal with Rollin to make up fake money to make up the $5 million he needs, by providing his own $3 million as a sample. Thanks to a fake machine and Barney passing out special paper, the deal goes smoothly, but Barney substitutes fake money for DuBruis' real money, too. DuBruis attracts the attention of the foreign minister by buying up all the copper shares. Told to show t

Sunday, November 5th, 1967

9: The Seal

Taggart. an industrialist, has a rare stolen statue that America needs to maintain a friendly relationship with a foreign country. He refuses to turn it over and IM Force are sent to get it. They need a cat, Rusty, to bypass Taggert's elaborate security. Phelps fouls the computer with a doctored key card, requiring Willy to deliver a replacement containing Barney and the cat. Cinnamon is a reporter investigating a supposed curse on the statue, while Rollin pretends to be a professor from the statue's country of origin. Rollin makes a faked grab for the statue, and Taggert has to shut down the electricity to prevent him from dying. Barney uses the brief power outage to get past the sonic detectors and drill a hole into the chamber. He then inserts a miniature crosswalk so the trained cat can go across and loop the statue around its neck. Despite the distraction of a local tank of fish, Rusty succeeds and everyone makes their escape as Taggert discovers the theft.

Sunday, November 12th, 1967

10: Sweet Charity

A husband-and-wife con team, the Hagars, rip off the wealthy for donations to charity, only to take it all for themselves. The IMF "crashes" the Hagars' get-together with a groiup of millionaires at an estate on the French-Italian border. The Hagars have converted their ill-gotten gains to platinum, and have it stored in the base of a pool table . Jim goes in as a gigolo supposedly hired by Erik Hagar to keep his wife Catherine occupied, while Cinnamon keeps Erik occupied by pretending to be a wealthy invalid. Barney tunnels into the estate and switches out the platinum bricks with an inflatable duplicate. Rollin pretends to be a hitman trying to kill Catherine, but is caught and confesses he was hired by Erik. Suspicious, Catherine hires him and then tries to flee the country. Jim fakes putting the platinum in the trunk of her car. He and she make it to the border, but Erik, follows, takes the car. Unfortunately for him, Barney and Willy have taken the real platinu, melted it down, an

Sunday, November 19th, 1967

11: The Council (1)

Frank Wayne is the head of the Syndicate, and by putting the Mob's ill-gotten gains in a Swiss bank account, he threatens to ruin the U.S. gold reserve. The IMF must recover the funds and put Wayne away. Jim harasses Wayne, forcing the gangster to move his records to the Syndicate's office HQ. Then Jim and Barney subpoena and grill Wayne, while Rollin studies Wayne to impersonate his mannerisms. They fake an escape for Wayne long enough for him to call his henchman, but Rollin then takes his place. "Wayne" then orders Barney's death. With "Wayne" on the lam, the Syndicate insist that he leave town, but Rollin sells them on the idea of plastic surgery...to make "Wayne" look like Rollin!

Sunday, November 26th, 1967

12: The Council (2)

Rollin-as-Wayne orders the death of Jim, who is impersonating a federal investigator, without getting the approval of the Syndicate Council. With Jim's killing a a distraction, Rollin breaks into the safe at Syndicate HQ and duplicates the financial records. The Council, unhappy with "Wayne's" independence and the fact that the murder is attracting headlines, condemn him to death. Rollin runs, but at the last moment switches place with the real Wayne, who has received plastic surgeon to make him look like Rollin. Wayne is killed by the hitman, Johnny, and the records are used to bust the Syndicate.

Sunday, December 3rd, 1967

13: The Astrologer

Nicholai Kurzon, despite being exiled from his home country of Veyska by a military junta, leads a popular rebellion. He has been captured by the country's head of security, Colonel Stahl, and has a microfilm that contains the leaders of the revolution. The IMF must rescue Kurzon. Cinnamon gets closer to Deputy Chancellor Grigov by pretending to be an astrologer who predicts danger for the Chancellor. Thanks to Rollin's impersonation the ruse succeeds. Barney and Rollin sneak onto the plane Stahl is using to fly Kurzon back to Veyska. Rollin cracks the safe holding the microfilm and replaces it with a fake listing implicating Grigov. Meanwhile, Cinnamon has used her predictions to turn Grigov and Stahl against each other. When Stahl consults the fake list, he arrests Grigov and his assistant, leaving Kurzon unprotected. The team grabs Kurzon and replaces him with an automated dummy, then fake an accident and "Kurzon" is blown out the airplane. When the plane lands Jim spirits Cinnamon

Sunday, December 10th, 1967

14: Echo of Yesterday

Neo-nazi Colonel Marcus von Frank is planning a resurgence of the Party with the aid of Otto Kelmann, munitions magnate. With Kelmann's financial base, von Frank plans to become a second Hitler. Jim infiltrates their meeting as an American Nazi leader, while Cinnamon gets close to Kellman, aided by her resemblence to his dead wife, murdered by Hitler in '32. Jim goads the paranoid von Frank into distrusting Cinnamon, who is convinced that she will destroy him. The IMF drugs Kelmann and sets up an elaborate "hallucination" of Rollin-as-Hitler murdering Cinnamon-as-Kelmann's wife back in '32. When von Frank burts in and shoots Cinnamon because of his own paranoid suspicions, Kelmann shoots him.

Sunday, December 17th, 1967

15: The Photographer

David Redding is a photographer and a spy working for the other side, who has supervised the infiltration of 150 agents into the U.S. The agents are apparently carrying some kind of biological plague, and only Redding knows the code. The IMF must get it from him. To do so, they set up Cinnamon as a former fashion model and scientist married to Jim who is working with a bacillus-suspension formula. This gives Redding a reason to accept the assignment - he tortures "Jim" who claims the U.S. is planning a nuclear strike. Redding and his assistant Morley plan to take refuge in Redding's bomb shelter and command center after sending a signal to his country (which is blocked by Barney), but Rollin and Willy arrest them. When the IMF fakes a nuclear attack Redding leads the others to the shelter, then "kills" Willy. He tries to send more coded messages (again, blocked by Barney), and Rollin witnesses Redding coding them. At the end he leaves as it is revealed that the IMF switched Redding and

Sunday, January 7th, 1968

16: The Spy

Felicia Vabar, an enemy spy, has procured one of two overlays that was being sent to a meeting between NATO and a small European country. The overlays combined form a detailed map of NATO's missile defense system. Felicia has recruited Captain Cherno, head of the European country's security, to get her the second overlay. The IMF must stop her. Felicia plans to get the overlay out of a safe during an air-raid drill, but Jim beats her to it when Barney fakes an air-raid siren. Jim fires the overlay out to Rollin. Jim has been hypnotized to resist interrogation ujntil someone tries to kill him, while Rollin slips a picture of the overlay to Cinnamon who makes a fake. Rollin negotiates with Felicia, while Cinnamon (pretending to be an American embassy official) convinces Dubov, Cherno's superior, that she knows where the overlay is. As Dubov looks on, Cherno arrives there and gets the overlay from Rollin who escapes. Then Felicia arrives, buys the fake overlay from Cherno and shoots him.

Sunday, January 14th, 1968

17: A Game of Chess

Nicholas Groat, a grandmaster chessplayer, organizes a team that plans to steal gold intended for the underground in an Eastern bloc country that was intercepted by the country's authorities. The IMF must recover the gold from the authorities and keep Groat from getting it. Groat forces the authorities to move the gold from a bank to a vault at the hotel where he (and Rollin) are playing in a tournament. The hotel puts a time lock on the vault for extra security, but Groat notices that Rollin is cheating, using a hearing aid. When he forces Rollin to demonstrate, the computer "inadverently" accelerates timepieces, so Groat wants to use it to get into the vault. Rollin agrees, but requires Groat use his team. Willy fakes a typhoid outbreak and Dr. Phelps administers shots to the guards which are actually sedatives. With Groat's help they get into the vault, then take the gold at gunpoint and leave him there.

Sunday, January 21st, 1968

18: The Emerald

A plan to devaluate U.S. currency was concealed on a valuable emerald by a U.S. spy, and the emerald was inadvertently obtained by Victor Tomar, an international arms dealer. Tomar is traveling by ship, as is Yorgi Petrosian, an enemy agent sent to recover the emerald. Rollin as a card shark gets together with Petrosian and they make a deal - Rollin will cheat Tomar and give Petrosian the gem and keep the winnings. Cinnamon tricks Tomar into getting to a game when Jim pretends to take her expensive bracelet. Tomar loses to Petrosian, but Rollin double-crosses Petrosian and gets the cash and the emerald. Petrosian tries to kill Rollin but Willy knocks him out and they fake that he's been lost overboard and found by a passing trawler. Petrosian wires a message to his aide, William, to kill Petrosian. Then they knock out Petrosian, put him in Rollin's cabin with a mask, and Williams kills Petrosian-as-Rollin and disposes of the body.

Sunday, January 28th, 1968

19: The Condemned

In Spain, David Webster, a friend of Jim's, is framed for murder by his girlfriend. Acting on Jim's personal behalf, the team goes into action. Rollin and Willy, disguised as priests, hide Webster in his own cell thanks to a collapsible wall. The murdered man, Corley, had apparently stolen a Greek crown worth ten million dollars. Constantine, the financier for the theft, hires Jim to get the crown back. Rollin, disguised as Wsbter, confronts the girlfriend and she flees to her accomplice, who is killed in a fall. The accomplice is actually the dead man Corley, disguised with plastic surgery. The dead man, rendered unrecognizable due to a shotgun blast to the face, was a plant. They find the crown but must clear Webster. Rollin disguises himself as Corley and fakes an escape from the police which ends in a rigged car crash. The police, having it confirmed that Corley was guilty all along, recover the crown from where the IMF planted it in the car and go back to Webster's cell to find hi

Sunday, February 4th, 1968

20: The Counterfeiter

Raymond Halder is the owner of a chain of clinics and runs a drug counterfeiting ring. Gant Pharamaceuticals released a drug that helps against primary vascular disease, but the drug is being withdrawn since Halder flooded the market with potentially fatal counterfeits. Gant plans to resissue the drug and the IMF must stop Halder from counterfeiting the new version. The IMF as Federal agents put pressure on Halder, but he escapes. Cinnamon pretends to be a Gant employee in charge of protecting against counterfeits. Gang bribes Rollin the Federal Agent to frame Cinnamon to force her to give him Gant's anticounterfeiting strategy. However, the team use an ultarsonic laser to make Halder think he is suffering from primary vascular disease, and he ends up at one of his own clinics where Barney-as-a-doctor prescribes one of Gant's counterfeits. Terrified for his life, Halder confesses so that he won't get a dose of his own medicine.

Sunday, February 18th, 1968

21: The Town

On holiday and going to meet Rollin at a mountain lodge, Jim stops off in a small town. However, a young couple drop a package containing a gas gun. Exposed, an old man named Doc takes Jim prisoner. The town is populated entirely by enemy agents and they plan to kill a Societ defector in L.A. Doc shoots Jim with curare and the young couple head off to kill the defector. When Rollin arrives, Doc claims Jim had a stroke and can't be moved, but Jim clues him in by blinking a warning in Morse code. Rollin mobilizes the team. Cinnamon goes in as Mrs. Jim and Barney as her chauffeur, and Willy as a trucker. Together the four of them have to get Jim out and thwart the assassination plot.

Wednesday, February 28th, 1968

22: The Killing

Burt Gordon has set up a new version of Murder, Inc. for the Syndicate. The IMF need to get evidence of his actions. Jim and Cinnamon become Gordon's new neighbors, and their brother Rollin claims they are being haunted by the ghost of their long-dead sibling. Cinnamon seduces Gordon and wants him to kill her husband. A provoked Jim then attacks Gordon and is "killed" by Gordon's hitman, Connie and fake-disposed of in an incinerator. But then Jim's ghost comes back to haunt Gordon, "killing" Cinnamon. Gordon follows Jim's ghost-voice to his body and shoots it again...only to find out that the IMF disguised Connie as Jim. The police arrive and arrest Gordon for murder.

Sunday, March 3rd, 1968

23: The Phoenix

Former internal security director Stefan Prohosh has been demoted to director of a museum. He has stolen an experimental metal alloy and concealed it in a modern sculpture at his museum, and plans to sell it to a foreign power to get them to back his bid for power. The IMF must recover the metal and stop Prohosh. Rollin fakes an attempt on Prohosh and his call is interecepted by Barney, who sends Jim, Barney, and Willy. Jim reveals Cinnamon as Rollin's accomplice, and Prohosh is obliged to interrogate the two of them. This is a distraction that lets Barney and Willy secretly dismantle the sculpture, remove the alloy, and replace it with explosives. Jim slips a detonator into Prohosh's pocket and then detonates the explosive himself to make it look as if the chairman was responsible. No one is harmed in the ensuing blast but the chairman finds the detonator in the unwitting Prohosh's pocket and has him arrested.

Sunday, March 10th, 1968

24: Trial by Fury

The head of a country's freedom party, Manuel Delgado, has been imprisoned by the dictatorship of his country. Cardoza, Delgado's assistant and liaison with the outside, has had himself arrested but is now believed to be an informer by the other convicts. The IMF must keep Cardoza from being killed by his fellow inmates and expose the real informer. Jim and Barney go in as prisoners, while Rollin goes in as a guard and Cinnamon as a Red Cross officer. Barney talks about his escape plan, and Rollin sees a guard recover a piece of foil with a message from one of the prisoners. Cardoza is beaten and humiliated by the convicts despite Jim and Barney's best efforts. Rollin smuggle the foil to Jim who uses it to clear Cardoza and find the real informer. Jim and Barney then use Rollin and Cinnamon as hostages to escape themselves.

Sunday, March 17th, 1968

25: Recovery

Paul Shipherd, a defector from the U.S., has been put in charge of dissecting a SAC bomber fail-safe at the Vatzia Institute. The IMF must steal the fail-safe and recover Shipherd. As the pilot of the bomber, Jim plants the idea Shipherd should talk to the manufacturer in Duluth, and conveniently a wheelchair-bound Rollin and his "wife" Cinnamon are from the factory in Duluth. Jim is released and Rollin and Cinnamon are captured and forced to defuse the explosive device on the fail-safe. Rollin fakes a heart attack to get Shipherd away from his guards. Jim sneaks into the building after Barney fouls the disposal system, gets the fail-safe, and gives it to Barney, who has knocked out Shipherd. Rollin substitutes himself for Shipherd, and they wheel the "dead" Shipherd-as-Rollin out in the wheelchair in which the fail-safe is hidden. Rollin-as-Shipherd then strolls casually out with Cinnamon.
Season 3
Sunday, September 29th, 1968

1: The Heir Apparent

The Archbishop of Povia must designate a heir to succeed the departed king as regent, as the king left no heir. General Qaisette plans to seize the throne in a coup if he isn't named. The IMF spread rumors that Princess Celine, who disappeared as a child, is returning. Cinnamon studies Celine's life. Barney and Willey lead Qaisette to Phelps who has an elderly blind Celine/Cinnamon. Thanks to Rollin who claims to be a doctor who knows about the "real" Celine's crippled arm, Qaisette believes he can use the "fake" Celine to discredit the Archbishop. But Cinnamon manages to pass every test (with some help from Barney) and Rollin ingeniously sneaks out before Qaisette can call him as a witness. Cinnamon-as-Celine has Qaisette arrested and then abdicates the throne, disappearing once more.

Sunday, October 6th, 1968

2: The Contender (1)

Charles Buckman is attempting to gain a stranglehold on all professional and amateur sports. If successful, the U.S. will be discredited in the world athletic community. Buckman is working with Syndicate man Dan Whelan. The IMF must eliminate them. Barney takes a crash course in boxing and impersonates Richy Lamoine. Barney-as-Richy announces a comeback, and Buckman forces manager-Rollin to sign with him. Meanwhile, Jim gets a job with Whelan. But as he sneaks through an access tunnel to get to Whelan's office, Whelan and his men come down the tunnel...

Sunday, October 13th, 1968

3: The Contender (2)

Jim manages to avoid Whelan by hiding in the tunnel pipes overhead. He gets access to a list of Whelan's bookies. Meanwhile, Barney-as-Richy fights his way through a series of matches, helped by a concealed gas emitter in the ring beneath his opponents' corner. Finally Barney faces Buckman's champ Staczek, with orders to take a dive. He knocks out Staczek against Buckman's orders, leaving Buckman to be bankrupted covering the bets.

Sunday, October 27th, 1968

4: The Mercenaries

The IMF must bring down Colonel Hans Krim, the head of a mercenary army who has a ton of loot in gold bars hidden away in an inaccessible enclave. Rollin enlists while Jim and Cinnamon pose as gunrunners with Willy and Barney hidden in their truck. Rollin fakes finding a cache of gold and is then tortured into revealing it. Krim "kills" Rollin and then coerces Jim into moving it without revealing the secret gold to his aides. Krim tells the guards to ignore the truck with what he believes his gold, unaware that Barney has melted the real gold belonging to the army, melted it down to remove it from the vault, and put in the truck. While Krim's suspicious aide Gruner kills him over the betrayal, Jim drives away with the gold and the hidden IMFers, immune to being searched because of Krim's last orders.

Sunday, November 10th, 1968

5: The Execution

The IMF must stop Lewis Parma, a Syndicate man who is close to gaining total control of the food distribution industry in the U.S. To stop him, the IMF must get his hired assassin Vic Duchell to turn state's evidence, but Duchell is resolute. Jim pretends to be a merchant who resists Parma's extortion efforts so as to become a target. Duchell bombs Jim's apartment but is knocked out. He wakes up "years later" to find himself on death row: he's been convicted for Jim's murder and is hours away from execution. Duchell believes Parma will get him out as he did one time before, but thanks to the IMF's staging, of course Parma is nowhere in sight. Just as he is is about to be fake-executed, Duchell breaks and turns evidence on Parma, just as Parma arrives at the warehouse where the scam is going on.

Sunday, November 17th, 1968

6: The Cardinal

General Zepke plans to rise to power - the only threat to him is Cardinal Souchek who stands for a free people. Zepke has had Souchek imprisoned and plans to replace him with a double who will endorse him. The IMF use an infected mosquito to make the double, Nagorski, ill. Phelps and Cinnamon are called in as doctor and nurse to tend to him while Rollin impersonates a Cardinal and sees through Nagorski's impersonation. He escapes from an airtight sarcophagus and helps Barney and Willy enter the monastery through a booby-trapped tunnel before their air runs out. When Jim has Nagorski placed in an oxygen tent, the others open up the wall behind him, take out Nagorski and replace him with Souchek whom they've secretly freed. Zepke has Souchek-as-Nagorski-as-Souchek give a speech, but Souchek doesn't say what Zepke was expecting...

Sunday, November 24th, 1968

7: The Elixir

Riva Santel is the recent widow of the President of San Cordova. Deputy Premier Avilla plans to announce free elections but Riva will declare herself dictator in a coup. The IMF must stop her. Pretending to be a film crew, the IMF team gets in. Hostess Cinnamon fakes a collapse and the guys comment on her age. Rollin as a plastic surgeon comes in and Riva finds out Cinnamon is actually seventy years old. She insists on surgery for herself. Since the surgery can only be done on the night of the speech, she has herself taped by her own camera crew. Barney and Willy get hold of the tape footage, reedit it, and switch the IMF tape for Riva's. Riva is sedated during the speech and so her men use the tape. When she awakens, her face in bandages, she is shocked to hear "herself" announcing her retirement. While Cinnamon disguised as old-Riva conspicuously leaves the country, Riva takes off the bandages to find she has her wish: she is now a younger woman...with a totally different face.

Sunday, December 1st, 1968

8: The Diplomat

Information on U.S. missile control centers has been stolen and turned over to Valentin Yetkoff, military attache and agent of an enemy power. The IMF must keep Yetkoff from confirming the information and in fact lead him to believe it is false. They go after Yetkoff's main man, The IMF recruit a Presidential aid and his wife Susan, and Susan woos Toland and lets him see she and her husband have top-secret papers relating to the missile centers. Toland kills Susan with an overdose and photographs the papers, but the IMF revives her just in time. Phelps presents himself to Yetkoff as one of the agents' underlings and gives Yetkoff proof that the stolen information is correct. Yetkoff finds out Jim is isn't who he pretends to be and believes therefore the information must be incorrect. When Toland presents his own proof that the stolen information is correct, Yetkoff believes he is an enemy U.S. agent and has him killed, then informs his superiors the information they stole is false.

Sunday, December 8th, 1968

9: The Play

Milos Kuro, minister of culture has been using propaganda to discredit his premier, Leon Vados. Vados is a progressive trying to negotiate a nonagression pact with the U.S. When in the U.S. Kuro witnesses a play written by Cinnamon that undermines Vados and the U.S. He arranges to have it staged in his country. But Cinnamon and Rollin leak the play's existence to Vados. Vados attends a rehersal and is seated beneath a special radar disk that creates a sound envelope so that Vados hears only the special dialogue the IMF has created that makes Vados out to look like a fool. Vados has Kuro arrested.

Sunday, December 15th, 1968

10: The Bargain

An exiled general, Neyron, is living in his private estate in Florida. He's cut a deal with Frank Layton, a Syndicate man. In return for a big payoff of several million dollars to finance his coup, Neyron will let Layton have all gambling rights in his country when he returns to power in Suranaica. Rollin and Jim (as a billionaire financier and his aide) try to buy out Layton's hotel, but Layton finds out it's a ploy to distract Rollin from cutting a deal with Neyron over the Suranaica gambling rights. Meanwhile, Barney, Willy, and Cinnamon are on Neyron's kitchen staff and use IMF wizardry to convince him he has a disease that lets him predict the future. Neyron then foresees his murder thanks to a projection of Rollin-as-Layton and shoots Layton as he arrives to confront the general.

Monday, December 23rd, 1968

11: The Freeze

Albert Jenkins, who robbed an armored car five years ago, double-crossed his associates and hid the $10 million. He then managed to get himself arrested as "Raymond Barret" on a burglary charge he did not commit. In this way he can outwait the statute of limitations on the armored car robbery from the safety of his cell. The IMF must bring him to justice. To do so, IMF ally Dr. Bowman tells Barret he has a fatal disease and gets him released early. Rollin as a doctor confirms the diagnosis and reveals that Jim, pretending to be a cryogenic doctor, can put him in stasis. Barret/Jenkins "wakes up" 12 years later in a futurstic IMF set and a graying Rollin tells him currency is no longer of value and the police want to question him. Barret escapes only to discover that it's a scam...but in the scam-within-a-scam, he thinks it's one day after the statue of limitations expires. He goes to the cemetary where he hid the money, along with his partners thanks to an IMF ploy, and all of them are

Saturday, January 4th, 1969

12: The Exchange

During a mission in a half Western/half Communist country, Cinnamon is caught and arrested after delivering information to the team. She is tortured and proves immune to everything except effects involving her claustrophobia. As intelligence officer Strom gets close to breaking her, Jim decides that the team must try and trade her for a valuable Eastern spy, Rudolf Kurtz. The IMF have to covertly get Kurtz out of prison, get him past the Western police, and get the information from him. The IMF fakes "rescuing" Kurtz and taking him to an office in the Eastern zone, where he gives up his information to superior officer Jim. Strom is forced to trade Cinnamon, but shoots both her and Jim during the exchange. Believing them dead and with Kurtz keeping silent about the information he spilled to protect his own life, Strom departs...as Jim and Cinnamon, wearing bulletproof trenchcoats, make their escape.

Sunday, January 12th, 1969

13: The Mind of Stefan Miklos

Walter Townsend is discovered to be a double-agent: the U.S. government has leaked false information to him to give to the enemy which will cause them embarassment if believed. However, Townsend's contact Simpson has discovered the information is false and reported to his superiors Townsend is a defector. Simpson's superiors know of his jealousy toward Townsend and send their best intelligence officer, Stefan Miklos, to discover the truth of the matter. The IMF must make Miklos believe the information is true and Simpson the liar. Rollin-as-Miklos gets Simpson out and then takes Simpson's place. The IMF sets a series of clues to make Miklos belief that Townsend truly is a traitor and preparing to defect, including tickets and a passport. However, Miklos spots a planted "clue" that convinces him the IMF are doing exactly what they are doing: framing Townsend! He identifies them and then receives the information from Rollin-as-Simpson and Jim when he's spotted Jim as one of the IMF opera

Sunday, January 19th, 1969

14: The Test Case

A scientist of an enemy power, Dr. Oswald Beck, has developed a bacteria which causes cerebral spinal meningitis and mutated it into a form that kills and then becomes inert after a few hours. The IMF must destroy the preliminary culture and stop Beck. Rollin replaces the prisoner chosen for a test of Beck's bacteria, and Barney switches the bacteria cylinder for one with knockout gas and then uses a balloon to capture the gas. Rollin "dies" but then Jim, who has infiltrated the base as a military medic, "discovers" that Rollin isn't dead. Meanwhile, Barney releases the knockout gas into the control room, knocking out Beck's superiors. Beck thinks they are dying from his bacteria and believes they'll think he's a traitor who tried to kill them rather than the test subject. He flees but is shot while Jim destroys the bacteria.

Sunday, January 26th, 1969

15: The System

A gangster, Constantine Victor (aka "Mr. V") has had the last witness against him on a murder indictment killed. Johnny Costa, Victor's associates and a casino owner, is the only one with enough evidence to get Victor convicted. The IMF must con Costa into talking. Phelps as a syndicate killer warns Costa that someone has put a contract on him. Cinnamon charms Costa and has him endorse minor credit slips which the IMF then forges for bigger ones. Rollin is a bookkeeper who supposedly works for Costa, finds an unlisted $25,000 planted by Barney, and the fake credit slips. Thanks to a prerecorded call from "Victor" mimicked by Rollin, Costa is relieved of duties. Costa confronts Cinnamon and gets her to admit she is working for Victor. Fleeing from Willy as another hit man, Costa locks himself in the casino vault to protect himself until he can testify against Victor.

Sunday, February 2nd, 1969

16: The Glass Cage

Anton Reisner, a reistance leader in a tyrannical country, has been imprisoned in the automated Trast Prison and is being tortured by Major Zelinko in order to get the names of the other resistance leaders. The IMF must get him out of the prison. Reisner is in a video-monitored escape-proof glass cubicle. Barney and Willy get themselves imprisoned when Cinnamon as head of the country's prison system arrives for an inspection. She distracts Zelinko long enough for Barney and Willy to escape, wreck the video system, and get to Reisner. But..they tell him to stay in the cell but act different, then get recaptured. Zelinko notes the discrepancy between the door counter and the written log and puts two and two together (incorrectly) with Reisner's odd behavior and assumes Reisner is an imposter. Zelinko and Gulka plot to keep the switch secret but Cinnamon arranges for Zelinko's underling Vasney to overhear it. She has Zelinko arrested and takes Barney, Willy, and the Reisner-as-the-imposte

Sunday, February 16th, 1969

17: Doomsday

Carl Vandaam, a bankrupt European tycoon, is masterminding the theft of plutonium to make a hydrogen bomb and sell to the highest bidder. To keep such a bomb from falling into the wrong hands the IMF must stop Vandaam. Jim and Cinnamon get close to Kura, one of the bidders, by offering to bankroll him in return for oil rights. Vandaam demonstrates the bomb's plutonium core but afterwards Barney manages to steal the plutonium and replace it with an empty cylinder. Vandaam's aide discovers the theft and seals the building while Vanddam bluffs it out hoping they catch the thief before the bidding is over. Kura wins the bidding unaware that Cinnamon has planted a device in his money. Cinnamon insists they see the plutonium again, Vandaam is forced to reveal the theft, and Kura wants a refund. Cinnamon destroys the money by remote control. Kura has Vandaam shot while the IMF escape and summon the authorities.

Sunday, February 23rd, 1969

18: Live Bait

Selby, a double-agent for the U.S. within an enemy country's intelligence service, is suspected by his superior, Kellerman. The IMF must keep Selby in the clear and eliminate Kellerman. Selby complains when Marceau, a courier who knows about Selby's identity, is taken from him by Kellerman. Selby claims Kellerman is the double-agent. Rollin, as a government official, gives Kellerman 24 hours to break Marceau. Using his underling Brocke, Kellerman works with Rollin to trap Selby. Kellerman comes to believe that Agent Jim has kidnapped Brocke's girlfriend to force Brocke to give away Marceau's location to Selby. In reality, Stephanie is shown a fake split-screen of Jim conspiring with "Kellerman" (Rollin in disguise on tape!) to kill Brocke and eliminate Marceau. Brocke believes Stephanie and accuses Kellerman but she recants under pressure. Meanwhile, Marceau is wired to an explosive. When Stephanie recants the IMF break in using knockout gas and use liquid nitrogen to free Marceau. The

Sunday, March 2nd, 1969

19: The Bunker (1)

Dr. Erich Rojak and his wife Anna are being held in an underground laboratory/bunker by a totalitarian enemy government. Another unfriendly government has sent an assassin, Ventlos, to kill Rojak. The IMF must rescue Rojak and his wife, destroy the test missile Rojak is working on, and stop Ventlos. The IMF infiltrate the base and Jim introduces a handstamp system, unaware that Ventlos has already replaced the bunker's security chief. Jim uses his system to expose security officer Cinnamon as a phony and she is imprisoned near Anna. Willy breaks in via the furnace and rescues Anna while Cinnamon takes her place...

Sunday, March 9th, 1969

20: The Bunker (2)

With Cinnamon-as-Anna in place, she is taken to her "husband" and tells Dr. Rojak to be near an air vent. Jim as a security officer has placed a small remote-control flying disk in the bunker's air vent system and it holds a hypo. Barney steers it to Rojak's monitored cell and he uses the hypo to induce a heart attack. Jim summons Rollin (as a heart specialist) who advises surgery and instructs that "Anna" be at her husband's side. Ventlos the assassin plans to disrupt the operation by taking Rollin's place in disguise and the IMF quickly has to readjust when Ventlos tries to kill Rojak and destroy the installation.

Sunday, March 23rd, 1969

21: Nitro

General Zek of Karak is opposed to a peace treaty between his country and Agir, and is working with a munitions maker named Ismir Najiid to start a war by destroying King Said during his announcement of the treaty. The IMF must stop Zek and Najiid for good. The two conspirators hire Aristo Skora, a terrorist, to plant the explosives and incriminate Agir. Barney as a systems analyst sets up Najiid's factory's alarm system so Rollin can sneak in and steal the nitro from Najiid with Willy's help while letting himself be seen. Meanwhile, Jim has identified Cinnamon to Zek as an ally of "Hakim", the Agirian terrorist Rollin is pretending to be. Rollin and Willy grab the real Skora and then Rollin-as-Skora tells Zek their plan won't work. The IMF let Zek follow Cinnamon to an unconscious "Hakim" (actually a drugged and masked Skora) who has the nitro and a radio-controlled truck so Zek takes over his plan which he believes is the Agirians. Meanwhile Najiid has been drugged during Said's spee

Sunday, March 30th, 1969

22: Nicole

Jim is sent in to recover a list of Allied agents from the enemy's highest ranking intelligence minister, Anton Valdas. Nicole Vedette's, Valdas' secretary, is apparently on the IMF's side but Jim decides not to use her. Instead Jim and Rollin plansto break into Valdas' safe during a party. Jim and Nicole meet and have a romantic attraction. The effort goes awry and Jim is shot and captured while helping Rollin to escape. Nicole is imprisoned on suspicion but tells Jim that no one is looking for Rollin. Nicole also tells him that Rollin's contact is a double agent. Jim believes Valdas substituted a fake list that he wants them to take back. The two escape and Jim collapses from his wound in a barn. Nicole reveals she is the double agent and reports the success of their charade to Jim. But because of her attraction to him she blackmails Valdas into letting them escape for real. Jim realizes the deception and Nicole confesses, unaware that Valdas put a bug on her. They are caught by Vald

Sunday, April 6th, 1969

23: The Vault

Phillipe Pereda, finance minister of Costa Mateo has stolen $40 million from the vault of the country's president, De Varo. De Caro plans to announce the money will be used for an industrialization process. Pereda plans to frame the president for embezzlement when it is found the money is missing from the supposedly impenetrable vault, then take over the country. The IMF must stop him. Willy sneaks Barney into the vault and he gets it open and makes it look like it was robbed before setting off the alarm. Rollin (as an auditor) lets a guard see Barney before knocking him out, then knocking himself out. Pereda realizes that with this new robbery, he won't be able to frame De Caro. Cinnamon and Jim (as representatives trying to cut a deal with Pereda to buy land once he is in power) suggest he temporarily replace the stolen money with Treasury cash before De Caro confirms the theft. Pereda sneaks into the vault using an audio tape of De Varo's perfectly pitched code, he puts in the money

Sunday, April 13th, 1969

24: Illusion

Skarbeck and Lom are rivals for the vacant post of Chief of Secret Police in the East European Peoples Republic. As they are both hardliners, the IMF must eliminate both of them and make sure Paul Trock becomes the new chief. Skarbeck killed his lover Carlotta years ago but never found the man she was sleeping with. Skarbeck framed her costar and killed him in a car crash before having a breakdown. The IMF plan to trigger another breakdown. Cinnamon recreates Carlotta's act and admits to Skarbeck that Lom is paying her to him. Meanwhile, Jim sets up Lom with a letter proving Skarbeck killed Carlotta. Lom plans to nail Skarbeck for Cinnamon's murder. The IMF slip Skarbeck a drug to hypnotize him into thinking of Cinnamon as he did Carlotta. The IMF then trick Skarbeck into thinking Rollin, Cinnamons cabaret comic/partner, is having an affair with her, and that he is actually the murdered Fritz Mueller. Rollin tells Skarbeck that Cinnamon is having an affair with Lom. Skarbeck tries to k

Sunday, April 20th, 1969

25: The Interrogator

Agent Norvan Kruger knows about his country's plans to launch some kind of attack which will devastate the world. he's been captured by a second country unfriendly to the U.S. Kruger's interrogator, Spindler, hasn't broken the agent but even if he does the U.S. needs the plans. The IMF capture Spindler and Kruger during transport and lock Spindler up. To convince them he's who he is he tells them of Kruger's knowledge of the plan to launch nuclear missiles from submarines against the U.S. The IMF use drugs to scramble Kruger's memories and convince him he is an interrogator assigned to break a prisoner (Rollin). He's told he must get the information from Rollin or his superior Kutzof will have him shot. Rollin claims to have the same submarine-location knowledge Kruger does. Kruger grows steadily more confused, particularly when he can't hear what Rollin is saying. Jim as a psychiatirst tells Kruger he's blocking out the words. When "Kutzof" shows up, under pressure Kruger blurts out h
Season 4
Sunday, September 28th, 1969

1: The Code

In order to stop an invasion and shatter an alliance between two countries, the IMF team must photograph and break a code in a matter of minutes.

Sunday, October 5th, 1969

2: Numbers Game (aka The Key)

The team tries to get a deposed dictator to divulge his Swiss bank account number by tricking him into believing World War III is about to begin.

Sunday, October 12th, 1969

3: The Controller (1)

Jim and a female agent pose as scientists who have invented a new drug in order to replace a real drug that turns people into willing slaves.

Sunday, October 19th, 1969

4: The Controller (2)

As Barney taints the water system with a mind-numbing drug, Jim is captured and put on trial, where he must discredit an enemy scientist.

Sunday, October 26th, 1969

5: Fool's Gold

Paris poses as a counterfeiter in order to gain access to a safe and destroy millions in phony money, as well as the plates used to make it.

Sunday, November 2nd, 1969

6: Commandante

An imprisoned priest is about to be executed, so Jim and Willie pose as U.S. religious workers who are willing to trade guns in exchange for his safety.

Sunday, November 16th, 1969

7: The Submarine

Upon his release, a prisoner plans to fund neo-Nazis with stolen money. So a submarine voyage is simulated in order to transport him to his contact.

Sunday, November 23rd, 1969

8: Mastermind

As Barney attempts to break into a safe that contains an incriminating file, Paris convinces a mob figure that he can read the mind of his double-crossing boss.

Sunday, November 30th, 1969

9: Robot

A country is unaware that its premier is dead and that his double is about to appoint a successor. So Barney concocts a mechanical man to take his place.

Sunday, December 7th, 1969

10: Double Circle

An art lover is made to believe he can own a priceless work of art, but it is really a plot to retrieve a valuable formula from his impenetrable safe.

Sunday, December 14th, 1969

11: The Brothers

A Middle Eastern king needs to be restored to the throne. So a medical operation is replicated where he will seemingly donate his kidney to his murderous brother.

Sunday, December 21st, 1969

12: Time Bomb

The IMF team has to try and gain access to a nuclear reactor complex, where a terminally ill officer plans to detonate an atomic bomb.

Sunday, December 28th, 1969

13: The Amnesiac

Jim poses as an amnesia victim in order to retrieve a stolen isotope, one that could make nuclear weapons affordable to any country.

Sunday, January 4th, 1970

14: The Falcon (1)

Paris masquerades as Zastro, a magician who has come to entertain during an arranged wedding between the king's sister and a ruthless usurper.

Sunday, January 11th, 1970

15: The Falcon (2)

With the king's sister rescued during the wedding, the team must now turn its attention to the true heir, who's locked up in prison.

Sunday, January 18th, 1970

16: The Falcon (3)

Just as Jim and the others unwittingly become caught up in a royal power struggle, a bomb goes off, seriously injuring Paris and revealing his disquise.

Sunday, January 25th, 1970

17: Chico

Two halves of a microfilm add up to one dangerous list for the agents it will incriminate. But Barney plans to use a trained dog to retrieve it.

Sunday, February 1st, 1970

18: Gitano (aka Toys)

A 12-year-old king whose life is in danger is rescued by gypsies - Paris and Willie in disguise - and forced to dress up like a girl to fool his assassins.

Sunday, February 8th, 1970

19: Phantoms

A murderous dictator's belief in ghosts is used against him when Barney fashions a clever system that projects spirits of his dead victims before his eyes.

Sunday, February 15th, 1970

20: Terror

Jim and his team must infiltrate a prison in order to block the release of a ruthless Middle Eastern terrorist about to be pardoned.

Sunday, February 22nd, 1970

21: Lover's Knot

While in London to break a spy ring, Paris develops feelings for the beautiful Lady Weston after he is cast as a jealous lover in a romantic triangle.

Sunday, March 1st, 1970

22: Orpheus

An unknown assassin must be stopped, so Barney infiltrates the foreign agency that employs him while Jim poses as a drug addict with information to sell.

Sunday, March 8th, 1970

23: The Crane

Jim and his team rescue a prisoner and place him in a spot his captors will never think to look - a conspicuous location right under their noses.

Sunday, March 15th, 1970

24: Death Squad

Barney kills a man in self-defense and is marked for execution by the victim's brother, a chief of police who heads a death squad.

Sunday, March 22nd, 1970

25: The Choice

A duchess is under the powerful spell of a mystic, who notices his uncanny resemblance to Paris and plans to use him in a plot to ascend to the throne.

Sunday, March 29th, 1970

26: The Martyr

As a duplicitous dictator courts the young people of his country, Paris poses as the son of his predecessor, a martyred youth leader.
Season 5
Saturday, September 19th, 1970

1: The Killer

Hired killer Eddie Lorca does everything randomly, making him impossible to anticipate. The IMF must find out who his boss, Scorpio, is and all they know is Lorca is arriving in town for an assignment - they don't know who he's going up against. The team creates a "blank" hotel and Paris as a cabdriver intercepts Lorca at the airport. Paris and Willy have to stall when it takes more time to set up the hotel then it takes according to the phone book to get to "their" hotel. They then put the room number Lorca randomly chooses on the bugged room they have set up. They intercept Lorca's call to his contact, and Paris-as-Lorca meets her instead to find out the target. Dana then delivers the contract to Lorca using the information Paris obtained. The target is a black union leader, and Barney must take the man's place. Lorca eludes surveillance and almost kills Barney with a planted explosive, but Jim figures things out just in time. The team then fake Dana's death, and she gives a dying-b

Saturday, September 26th, 1970

2: Flip Side

The IMF must break up a drug-smuggling ring - Bracken gets his drugs from Mexico compliments of Diego Maximillian, who gets his drugs legally from C.W. Cameron. The IMF must connect Cameron to Bracken. Jim plays a Syndicate man who orders the pills from Bracken, and Barney tracks the shipment and switches out the drugs. The team has Maximillian picked up in Mexico so that Bracken has to go directly to Cameron to buy the drugs - the IMF get everything on camera and turn them both over to the authorities.

Saturday, October 3rd, 1970

3: The Innocent

In the Middle East Willy and Barney infiltrate a chemical plant to gain access to Dehominant-B, a quick-acting lethal gas. Barney is exposed to Dehominant-A while trying to get to the computer and crippled - Willy escapes and Barney is captured. Barney is interrogated and only has four hours to live. The team find out that Dr. Jerry Carlin, a dropout, is the only other person with the skills to access the computer. When Carlin rejects the team's appeal for help, Jim and Paris frame Carlin's girlfriend and threaten to keep her in jail unless he helps them. Dana provides a distract and Paris takes the head scientist Vazan's place and have Barney first fake a confession implicating the technicians and then his own death - they get Barney to the autopsy room where Doug revives him in the nick of time. Jim and Carlin take the incriminated technicians' place and Carlin manages to ruin the Dehominant and erase the computer, then everyone escapes with Vazan.

Saturday, October 10th, 1970

4: Homecoming

When Jim returns to his hometown of Norville to donate family property to the community, he finds it plagued by a serial killer. Jim secretly brings in Barney to help investigate. A disturbed Vietnam vet is the suspected killer but Jim and Barney figure out he's innocent and get him out of jail one step ahead of a mob, then call in the rest of the IMF team to find the real killer.

Saturday, October 17th, 1970

5: Flight

Presidente Rojas plans to give a speech to the U.S. Congress while his Chief of Internal Security Ferrar plans a takeover and sends an assassin known only as Plato (and known only to Ferrar) to kill the Presidente before he gives his speech. The IMF must find out who Plato is and thwart the assassination. Ferrar follows Rojas to the U.S. where the IMF fake a plane crash - when Ferrar wakes up he is on an uncharted island colony inhabited by the prisoners from a missing penal ship. Paris pretends to be a double-agent working for Ferrar that the Chief knows of but never met. Paris reveals his plan to escape and convinces Ferrar that Plato plans a double-cross. When the other "prisoners" come after them, Ferrar is forced to hold them off so Paris can go off to thwart Paris, whose identity Ferrar reveals. Paris gets the information to the team in Washington just in time to stop the assassination.

Sunday, October 25th, 1970

6: My Friend, My Enemy

A Communist agent, Karl Maur, spots Paris on vacation, knocks him out and turns him over to Dr. Tabor, who is a brain specialist and mind control expert. Unable to break Paris, Tabor blanks out Paris' memories and uses an implanted electrode to program him to attack Jim by convincing the disguise expert Jim represents an authority figure, similar to the ones he has lost two women to in the past. Doug and Jim find nothing wrong with him, but Barney finds fingerprints pointing to Maur and Jim delays reporting to the Secretary and tries to find out what's going on with Paris. Paris is befriended by a Communist agent working with Tabor - Tabor murders her and makes it set up as if Jim did it. Paris attacks Jim but snaps out of it when Jim's life is threatened and turns against Tabor.

Saturday, October 31st, 1970

7: Butterfly (aka Poor Butterfly)

Toshio Masaki, a powerful anti-American industrialist, kills his sister and frames her husband, an American businessman named Harry Kellem, so as to discredit America and discredit the Economic Council. Paris and Willy enter as a Kabuki artist and a fighter (along with Jim) while Barney and Dana sneak into the grounds and restage the murder as they believe it occurred but with no way of knowing how it ended well enough to convince Musaki. To create a distraction, Willy must engage in a fight with Osaki, Moshio's supposedly-unbeatable champion. Once the film is made Dana tries to blackmail Masaki and then Kellem's daughter Nobu. Paris tips the police to Dana's negotiations with Musaki and they show up as Musaki screens the film as Dana escapes (with Willy's help). Musaki panics and rips the film from the projector before it ends at the spot where the team couldn't recreate him performing the murder, thus confessing his guilt.

Saturday, November 7th, 1970

8: Decoy

Anna Kerkoska plans to defect with a list of American agents given to her by her father, the late Premier. Her brother Alexi also plans to defect, but it's actually a plan to grab the list, turn it over to Police Chief Petrovitch, and sell out his sister. Jim and Dana pretend to be a publisher brother-and-sister team and Paris kidnaps Dana to fake-force Jim to kidnap Anna for the Americans. Petrovitch and Alexi let the plan go ahead, while Jim becomes romantically involved with Anna. The bad guys overhear Jim "confess" how he is going to smuggle Anna out of the country, unaware its a ploy to draw them away from the real means of escape via a mini-race car in the back of the hearse - Jim and Anna use it to bypass the mined security gate and exit the country.

Saturday, November 14th, 1970

9: The Amateur

The team must steal a rocket laser and smuggle out Father Bernard and his list of Western operatives. Bernard puts the IMF in contact with Wittstock, who gets them the laser. Wittstock is killed after delivering the weapon and Police Colonel Eckert seals up the country to capture the IMF. Bernard dies of a stroke but gets the list, but nightclub owner Eric Schilling saw Dana with Wittstock and tries to take advantage of the situation to profit. When Barney splits the laser into five parts for the team to smuggle out of the country, Schilling gets hold of Dana's part and the team has to get the part from Schilling while escaping through the heavily-guarded airport. Paris in disguise buys the part from Schilling, leaving him to be captured by Eckert while Paris drops the disguise to escape, leaving the part to be recovered by the rest of the team. Then the IMF secretly blend in with an arriving broadcast crew from England just as the crew are told their visas have been revoked - the IMF

Saturday, November 21st, 1970

10: The Hunted

A mission to rescue a South African dissident goes awry when Doug and his white assistant get the man out of the hospital, but the assistant is shot in the leg. Separated from the rest of the IMF team, the assistant staggers into a shop where a deaf girl discovers the man is Barney in a mask. The rest of the team gets the dissident out of the country and then goes back for Barney. To draw off the police, Paris pretends to be a limping white man, but is injured for real by two men trying to capture him. Meanwhile, the wounded Barney discovers the girl, Maryana, was rendered psychosomatically deaf when her father, one of the dissident's co-workers, was shot by the government. Pretending to be policeman, Doug and Jim manage to track down Barney, and with the girl make a run for a helicopter to escape over the border. Before they can do so, they need to rendezvous with the wounded Paris and rescue him too.

Saturday, November 28th, 1970

11: The Rebel

The IMF must rescue three scientists in a dictatorial country and destroy their notes. They rescue two but the third one, Khora refuses to leave and is executed. Jim and Dana meet with his son Alex (a rebel leader) to get his notes and Dana is captured by the militia along with Alex's girlfriend, who has memorized the doctor's notes. Barney and Doiug parachute in with a giant hollow religious statue that Jim uses to get close enough to dig into the prison while Paris, pretending to be an Intelligence officer, plays the militia leader, Bakram, against the people. When Bakram discovers that the prisoners have escaped he destroys the statue, further enraging the country's people against him while the team make his escape.

Saturday, December 12th, 1970

12: Squeeze Play (aka Sicily)

Albert Zembra, head of the Mediterranean branch of the Syndicate, is dying of cancer and plans on passing his list of opium farms to his chosen successor. He plans on turning power over to Carlos Empori, engaged to his granddaughter. Paris poses as a mobster and old friend of Eve's and "renews" his friendship with her, while Phelps, as Zembra's rival, warns Carlos that Paris plans to take over. Barney stages a fake assassination on Zembra, thwarting Carlos' security and making him look incompetent, then Paris and Paris-as-Zembra stage a conversation to make Carlos believe Zembra will give power to Paris. Carlos helps Jim kidnap Eve, but the plan goes awry when Eve reveals she knows Paris is a fake. Paris puts his life on the line by counting on her silence to complete the plot. Eve stays silent, Carlos is set up as a traitor to Zembra, and the dying mobster turns the information over to Paris.

Saturday, December 19th, 1970

13: The Hostage

After completing a mission Paris is undercover as an American businessman and still in disguise when he is kidnapped by Latin American revolutionaries led by terrorist Robert Siomney - they ask for the release of three prisoners in return for Paris' life. Paris fakes a disease forcing the government to drop medication, which the IMF has planted a tracking device in. Once they know where the revolutionaries' compound is, Jim fakes the exceution of two of the prisoners, putting pressure on the revolutionary leader Jorge Cabal since his son Luis is the third prisoner. Dana poses as Luis' girlfriend to get close to Jorge so Siomney orders her covert death to keep Jorge on track - Barney takes the killer's place and rescues Dana. Then Jim fakes Luis' death as well - Barney fake-kills Paris and then they reveal that Luis got a last-minute reprieve. With nothing else to bargain with, Jorge turns over Siomney, Barney in disguise, and the "dead" Paris in return for the government commuting his

Saturday, January 2nd, 1971

14: Takeover

Phelps must stop Charles Peck from using violence, created by professional provocateur Billy Walsh, to elevate his puppet, Mayor Steven Tallman to the governorship. Dana is a provocateur herself, arrested by Barney the current governor's representative. Walsh gets Dana out, and Paris is a blackmailer who convinces Tallman that Dana is his previously-unknown illegitimate daughter. Peck is concerned that Tallman (actually Paris in disguise) will confess their plans to save his "daughter", and orders Walsh to kill Barney and Dana. Barney stops Walsh on TV before he can blow up a crowd of demonstrators and police during a protest, and Paris-as-Tallman confesses to Peck's involvement.

Saturday, January 9th, 1971

15: Cat's Paw

Larry Collier, newspaper editor and Barney's brother, is killed while trying to establish a link between corrupt police chief Abbott and Corley, the head of a ghetto mob who masks his illegal activities with an insurance front company. Barney, set up with a past as a crooked accountant, gets close to Corley by rescuing is secretary Millie - Corley hires him on when he finds out about his "past." Barney plants money to make it look like Corley's assistant Goslin is working against him, while the IMF use a phony seance to convince Goslin to quit with some incriminating evidence. Jim arrests Goslin with the evidence, a codebook, and uses it to force Abbott to back him as a mob boss then bribes Corley's guard to try and kill the mob leader. Barney rescues him and Corley runs into Jim, who threatens to take him to Abbott - knowing Abbott will have him killed, Corley turns state's evidence.

Saturday, January 16th, 1971

16: The Missile (aka Torpedo)

James Read, an enemy agent, is posing as an analyst to get to a top-secret U.S. missile guidance system being tested and steal the plans - the IMF must have him take back fake plans and unwittingly pass on the incorrect information to his superiors. Dana takes the place of Read's contact and he and fake boss Jim fake a romantic relationship so Read can get blackmail photos and use them to turn over the system. Read tells Dana of his plan to kill Jim, but before she can warn Jim, Dana is kidnapped by Hecker, a psychopath who believes Dana is a former girlfriend he killed. After Willy saves Barney from a firetrap meant for Jim, Paris and Barney manage to rescue Dana and alert Jim just in time to avoid a rigged car, convincing Read he's in the clear with the guidance system.

Saturday, January 23rd, 1971

17: The Field

An enemy power has launched a satellite containing a thermonuclear bomb and the IMF must destroy it. The control center on an island in the Adriatic Sea is surrounded by an impenetrable minefield designed by an American defector, Norris. Barney secretly sets off some of the mines - without an explanation, the facility security call in Norris, whom they haven't seen. Paris takes Norris' place and using plans that Jim stole earlier, shuts down part of the field, and Barney gets in to program the system to drop the satellite out of orbit. Unfortunately, on the mainland the real Norris kills his girlfriend, a government spy, and Paris-as-Norris is arrested for the murder! This also leaves Barney trapped in the middle of the minefield. Jim and Doug manage to extract a confession and the location of the murder weapon from Norris before Inspector Koder (who knows the real Norris) can spot Paris. Dana comes in and manages to covertly slip Paris the information they've set up to make it look li

Saturday, January 30th, 1971

18: Blast

Gregory Tolan leads an underground cell specializing in bank robberies with the money going to finance an American revolution. His mysterious sponsor is Jonathan Brace, who runs other such cells throughout the U.S. The IMF must find out Brace's identity and apprehend him. Phelps (as a demo expert) and Dana (as his insider at Tolan's next target) get recruited and has to make sure Tolan steals the money without the police knowing so he can lead them to Brace. When Jim stops Tolan from shooting Willy (disguised as a clerk), the police are alerted and Tolan's team takes refuge. Jim goes to get a (bugged) car since Brace won't come to them, Paris and IMF guest agent Grace play the homeowners, and Dana and Tolan exit with the money when Brace orders them to. Jim stops the hostages from getting killed and they follow Tolan to Brace and bring them both in.

Saturday, February 6th, 1971

19: The Catafalque

In San Pascal Premier Miguel Fuego and his nephew Ramone have signed a secret arms treaty with a Communist power to permit nuclear weapons aimed at the U.S. into their country. The IMF must expose the treaty before the missiles are installed. The team has Paris claim that Ramone's late father was killed by Miguel and that Paris' father at the closed Madrena Prison can verify this. The IMF secretly reopen Madrena prison and have Ramone arrested for fake-killing Doug, and Paris plays his previous character's father, who claims a diary will prove his claim. Ramone escapes and rejoins the younger Paris' character, who makes him believe the diary is on his father Victorio's body, lying in state. Barney and Doug have secreted replaced the body with a wax dummy behind the backs of the guards and planted a diary "proving" Miguel had Victorio lobotomized. Upon recovering it, Ramone goes to an asylum where a braindead "Victorio" is being kept. Enraged, Ramone takes Paris to the safe containing t

Saturday, February 20th, 1971

20: Kitara (aka The Bigot)

John Darcy, codename 'Kitara', leads a liberation movement in the African country of Bocamo and has been inadvertently captured by the ruthless Colonel Kohler. Kohler plans to torture Kitara, who if he confesses his true identity will result in the destruction of the entire movement. Kohler is after a truckful of government gold bullion Kitara stole. Jim and Doug play agents while Barney is captured and gets the location of the bullion from Kitara and gets it to Jim. Doug warns Kohler about "lamposa hycondra", a disease that causes blacks to turn white. After Kohler takes a IMF-rigged shower he wakes up the next morning to find himself black! Dana as a reporter introduces Kohler to shopkeeper Paris, who has "proof" that Kohler's grandfather was black. Kohler goes on the run and Paris hides him out at the gold's location. The authorities find Kohler there and believe he is Kitara and have him arrested, then hand the gold over to Jim to deliver it to headquarters.

Saturday, February 27th, 1971

21: A Ghost Story

Howard Bainbridge, a chemical warfare expert who defected to East, was contaminated by his own experiments and then returned back to the U.S. and his family manor, where his father (a paranoid arch-conservative) had him killed and the body buried. Since Howard destroyed the records before defecting, the IMF must recover the body to get a sample of the chemicals. The elder Bainbridge, Justin, is unaware that his head of security is an enemy agent also trying to find Howard' sbody. The IMF gain access to a air-raid shelter on the grounds and start "haunting" Justin with a secretly-implanted microphone and holographic projectors. Plagued by visions only he can see of his son and his dead wife Janette (played by Dana), Justin calls in physician Paris, who recommends he assauge his guilt conscience and Justin ends up digging up his son's body, which the IMF take.

Saturday, March 6th, 1971

22: The Party

Alexander Vanin, arrested and convicted for espionage, hid a list of agents operating in the U.S. His control, Mishenko of the EEPR, has been ordered to get the list but Vanin refuses to give in because then Mishenko would cut him loose. The IMF must get the list. Vanin hypnotized himself to forget the list's location and only his wife Olga can give the trigger command to let him remember. Jim gets Olga to the U.S. while Barney and the others clear out the EEPR Consulate with a bomb ruse and then take it over and stage a party where the reunited couple meet (while Mishenko waits across the street for Barney to defuse the bomb). The IMF fake partygoers sneak out and Mishenko shows up to find Vanin there. To prove his loyalty and that he didn't talk, Vanin has his wife give the trigger, unaware that the IMF are listening in and get to the bus where Vanin hid the list before Mishenko can.

Wednesday, March 17th, 1971

23: The Merchant

Armand Anderssarian is an illegal arms dealer who is about to complete a multi-million dollar deal selling arms to guerrilla groups around the world - the IMF must stop him. Jim pretends to be setting up a theft of a secret radar system and Anderssarian "sponsors" Jim with $5 million through Minister Sartori then plans to sell the system for $20 million. Meanwhile Anderssarian loses his $5 million to Paris (with Barney providing an assist) in a poker game. The IMF team perform a fake raid (under the scrutiny of Anderssarian's aide Leon) on a IMF-staged radar station but the stuff is useless and Sartori wants to be reimbursed. When Anderssarian can't do so Sartori takes care of him for good.
Season 6
Saturday, September 18th, 1971

1: Blind

An undercover agent, Hays, assigned to gather evidence against Syndicate head John Lawton, is blinded in an explosion. Lawton's lieutenant Deetrich and his business advisor Matula are rivals - Matula is actually an IMF undercover plant - so the IMF must keep him from being exposed and make sure he takes Lawton's place. Lawton believes Hays is working with someone in his organization. Jim, surgically blinded, takes Hays' place. Lawton has his henchman Brown watch Jim and then offer him money to reveal the leak. Deetrich pays Jim to fingeer Matula but in the final showdown Matula plays Lawton an IMF-supplied tape of Deetrich and Jim planning to implicate him. Deetrich and Brown are killed in the subsequent shootout and Lawton and Matula leave, telling Barney (infiltrated in as a mobster) to take care of Jim.

Saturday, September 25th, 1971

2: Encore

Kroll and Stevens run the Northeast Syndicate and the IMF must bring them down. In '37 the two of them killed a rival mobster, hid the body, and killed the witnesses, so the IMF needs to get Kroll to lead them to the remains. They grab Kroll, drug him up, and cosmetically alter him to look like he was in '37. Then they dump him on a Hollywood set and convince him through incredibly elaborate means he is in 1937 on the day of the murder and the rest of his life is a dream. Overwhelmed by the sheer amount of detail, Kroll and "Stevens" reenact the murder at a cafe, which gives them the location so that Barney and Willy can find the real body in the real cafe's basement. The IMF fade away, leaving a reaging Kroll to confront his partner as he flees the 1937 New York set and wanders into an adjacent Old West street.

Saturday, October 2nd, 1971

3: The Tram

Two underworld leaders, Hatcher and Thorne, have called a conference of Syndicate leaders to form a massive holding/laundering company. The IMF must obtain their joint Swiss bank account number. Jim gets in as a mobster and sabotages the tram that is the only way to the meeting. Willy slips in as a repairman and Casey lures down Thorne, whom they capture and then offer to return to Hatcher in exchange for the exact amount the mob leaders invested. He gets scammed into losing the money and Barney replaces the money in the safe with counterfeits. The IMF makes it look to Thorne like Hatcher kidnapped him then let him escape. When it is revealed the money is counterfeit Jim "rescues" him from being killed by the mobsters, then give Hatcher (with a weak heart) a fake heart attack as they escape down the tram. Hatcher gives Jim the bank account number and the team slips out of the tram with the $4 million while the weakened Hatcher remains behind - when he gets to the bottom he and Thorne k

Saturday, October 9th, 1971

4: Mindbend

Alex Pierson, a rising Syndicate member, has recruited Dr. Burke, a psychopathic behavioral psychologist who has developed a way to program men into killers. Pierson lures in underworld criminals with an offer of plastic surgery and turns them over to Burke, who programs them to kill Pierson's targets three times then kill themselves. Barney infiltrates as a crook on the run but when he fails to dose himself with a counter-drug, he is converted into a psychotic killer as well. They lose contact with Barney - Jim plants evidence on Burke making him look like he's turning against Pierson and another IMF agent made up to look like Barney goes after but fails to kill Pierson before fake-killing himself. Pierson confronts Burke while Jim gets the info on Barney's location out of Burke's assistant, and Willy stops the tech expert from killing his target in the nick of time.

Saturday, October 16th, 1971

5: Shape-Up

Syndicate boss Delaney controls the waterfront and eliminates any potential witnesses - the IMF have 72 hours to bring him to justice before the grand jury closes. Barney infiltrates Delaney's waterfront organization and sabotages it, while Jim is a captain of a Norse ship, The Orion, on which Delaney once killed a man. Casey poses as the dead man's daughter and tries to implicate Delaney. The team capture Saunders, Delaney's killer, and Barney then claims to be employed by Delaney's Syndicate liaison Morgan and forces Saunders to set up a meeting on-board the Orion. Saunders "escapes" and warns Delaney, and they kill Morgan. The Syndicate head Mr. C is also present, lured to the ship, and witnesses the killing. He leaves one of his men to kill Delaney but the police arrive and Delaney testifies in return for protection.

Saturday, October 23rd, 1971

6: The Miracle

Only two Syndicate men know where $8 mil in heroin will be arriving - narcotics dealer Alvin Taylor an dhis executioner, Frank Kearney. When Jim approaches Kearney to make a deal and he refuses, Willie "shoots" Kearney - Barney as a surgeon then operates providing a heart transplant and covertly uses drugs and hypnotism to make Kearney mild-mannered. Kearney can't bring himself to shoot Jim and hears on the radio about people taking on the traits of persons they received organs from - with the aid of new girlfriend, the church-hating Kearney finds out the man who donated a heart was a priest! Realizing he can't do his job and the Syndicate will wipe him out, Kearney leads Casey and the rest of the team to the beach where the heroin drop occurs, and the police arrive just before Taynor can kill Kearney.

Saturday, October 30th, 1971

7: Encounter

Syndicate boss Frank Brady and his underling Martin Stoner are terrorizing Southwestern businessman, forcing them to partner with the Syndicate. The weakspot is Stoner's wife Lois, who has become an alcoholic under the pressures of her husband's work. The IMF capture her and dry her out while Casey takes her place. She goes on a retreat and Brady sends a killer, Dekker, to keep an eye on her and kill her if she talks. Willy infiltrates Brady's organization and finds out some information which he leaks to Casey, who reveals it in an encounter group session and Dekker seriously wounds her. Casey continues with the mission while Brady suspects that Stoner leaked the info to his wife. Willy sets up Brady's goons to be arrested and claims they were set up - Brady sends him to kill both Stoners. Willy fails and Stoner heads for the bank with "Lois" to get his Brady's records. Unfortunately the real Lois escapes and tips off Brady. Brady and Dekker go to the bank, and Dekker kills Martin Ston

Saturday, November 6th, 1971

8: Underwater

Berlinger, a millionaire manufacturer and stolen gem dealer, will be transferring diamond to a Syndicate boss for $75 million. Only one man knows where the diamonds are - Hoffman, Berlinger's former lieutenant, who stole them. Berlinger is torturing Hoffman for their location. The IMF must get the gems and the money. Barney springs Hoffman and they become partners so Hoffman dives for the gems (hidden on the body of a courier sunk at sea). Casey brings Berlinger to Jim, posing as a diver, who offers to get the diamonds. Willy follows Hoffman to the gems and the team knocks him out and takes him into custody - then Jim leads Berlinger to the same spot and offers to make a deal in return for his $5 million payment. Under pressure from the Syndicate, Berlinger agrees and in the subsequent meeting the police capture everyone.

Saturday, November 13th, 1971

9: Invasion

An earthquake damages the U.S.'s Distant Early Warning (DEW) system and a Defense Department advisor, Whitmore Channing, steals plans from the Air Force identifying the weak spots. Channing has hid the information for pick-up by an enemy agent the next day, and the IMF must get the name and flight # of the agent from Channing. The IMF evacuate Channing's city block and drug him unconscious after a fake electrical shock, then wake him up after adjusting the clocks to a day later. He believes the information has already been picked up, an idea "proven" by a faked IMF invasion of the European People's Republic. But then the EPR invaders arrest Channing and put him on trial. Channing reveals the location of the drop to prove his "innocence", and then the IMF let him covertly know the whole thing is a fake. Channing calls his contact and mentions his name - the IMF get it via a tapped line and arrest the man before he can recover Channing's info.

Saturday, November 20th, 1971

10: Blues (aka Hard Rock)

Stu Gorman is a music-industry figurehead for the Syndicate. He and his financial expert, Belker, are taking control of the music industry and the IMF have to stop him. The IMF know that Gorman killed a witness, Judy, to keep her from testifying, so Barney auditions for Gorman using a song called "Judy's Gone Now" and claiming Judy had taped Gorman when he killed her, and he has the tape. Barney gets Gorman to pay blackmail while Willy fake-rigs Belker's car to explode and claims he's working for Gorman when caught. Belker gets lead to Jim as a corrupt policeman with the recording, and he and Jim agree to blackmail Gorman instead. The IMF gives Belker a fake tape of the murder scene and when Belker confronts Gorman, Gorman knows its a fake and admits he killed Judy, then tries to kill Belker. But the police show up - the IMF have Gorman's confession on tape.

Saturday, November 27th, 1971

11: The Visitors

Publisher Granger is controlled by the Syndicate, killing reporters and protecting Syndicate-owned politicians in his state. The IMF must make sure the voters know what Granger is up to before the next elections. Appealing to Granger's interest in UFOs and his obsession with immortality, chauffeur Barney hits him with a paralysis drug delivered by bee sting and Jim and Casey mysteriously appear in a light show, "cure" him with futuristic equipment, and appear. Thanks to IMF-rigged reports of UFOs, Granger believes they are aliens! After another rigged death of Casey that Jim "cures," Granger begs for immortality. Jim agrees if he publicly renounces his way. Granger exposes the Syndicate candidates and then is shot by his former aide and Syndicate man.

Saturday, December 4th, 1971

12: Nerves

Wendell Hayes, the brother of an imprisoned Syndicate enforcer, has stolen a canister of nerve gas and threatens to use it if his brother Cayman isn't freed - the IMF must stop him and recover the gas. Worse, the canister has a defective casing that Wendell is unaware of, and will release the gas in 43 hours anyway. And...Cayman dies of a heart attack in jail, forcing the IMF to have guest-agent Bill Williams take his place. The IMF has Hayes' imprisoned girlfriend Saretta "escape" with prisoner-Casey handcuffed to her. Saretta takes Casey to a winery in a IMF car with a bug on it that Barney traces. Jim delivers "Cayman" but Hayes doesn't turn over the gas. They track Hayes to an observatory but he gets word via his partner Tully that his brother tied and he unmasks Williams-as-Cayman. Hayes and Tully shoot it out over an argument and with his dying breath Hayes tries to shoot open the canister...hid in the observatory roof, revealing its location to the IMF.

Saturday, December 11th, 1971

13: Run for the Money

Syndicate members Trask and Mason control the Syndicate's illegal racing operations, while Trask ruthlessly dispatches the competition - the IMF must take them out. Trask is jealous of thoroughbred owner Mason so Jim offers him a mysterious but promising racehorse - Trask finds out the horse is a kidnapped fast-racer. The IMF arrange for him to get the horse and then place a number of bets on the horse in Trask's name. After keeping Mason from having the horse killed, Trask's horse wins and the IMF get the $4 million from the Syndicate funds, leaving Trask to hold the bag.

Saturday, December 18th, 1971

14: The Connection

Reese Dolan is the new Syndicate heroin distributor on the East Coast. Dolan uses an island base off the coast of northwest Africa and is going to use it as a distribution point for heroin into the U.S - the IMF must identify his overseas opium source and get the evidence to convict him. Dolan is being financed by an underworld figure, Madame Renada, whom he has never met, so Jim and Barney fly him and his men not to the island but to a lookalike off the coast of Georgia, where Casey assumes the role of Renada. Reese calls his distributor in Istanbul and the IMF has the delivery plane taken into custody. An IMF flyer makes the delivery which Dolan apparently converts to heroin and sends on its way, while Reese's supplier, Hajii, suspects a double-cross when his pilot doesn't return and calls Dolan's distributor, Cleff. Willy tries to sell heroin to Clegg and then is "forced" to tell that Dolan still has it, then lead Clegg to the fake island. Dolan finds out he still has the opium, and

Saturday, January 1st, 1972

15: The Bride

Joe Corvin, a Syndicate money handler, ships millions through Swiss banks and the IMF must put him out of business. Corvin uses a courier that the IMF set up - Corvin has him killed and needs a new courier. Casey steps in as his mail-order bride addicted to drugs by airline employee-smuggler Jim. Corvin and Jim become partners but when the IMF fake-tightenes up security, they need a new way. Casey fakes her death and Corvin ships the cash in her coffin. Barney steals the money and the coffin is dropped on the runway, revealing a fake corpse. Corvin is confronted by the Syndicate, and an alive Casey shows up with two tickets to Miami. The Syndicate let Casey go and dispose of Corvin, permanently.

Saturday, January 8th, 1972

16: Stone Pillow (aka Big House)

A private detective, Edison, has pictures incriminating Syndicate boss Vochek in a murder and is using them to blackmail the mobster. The IMF need to get the pictures to get Vochek convicted, but Edison has been convicted and is in prison for six months. Since Edison is unaware that his accomplice Leona is dead, Casey takes her role while Jim is Edison's cellmate and helps him to escape, then fake their deaths. Casey-as-Leona tells Edison she sent the evidence to the D.A. after she heard Edison was dead, and Jim convinces Edison she is keeping the pictures to pull off her own blackmail scheme. When Edison confronts her, Jim fake-shoots her but she calls a confederate to get the film - desperate, Edison reveals the location himself as he goes for it, and ends up arrested.

Saturday, January 15th, 1972

17: Image

Emil Gadsen has controlled the Syndicate's vice operation in the Northeast U.S. - now he plans to flee the country to avoid an indictment, leading his underling Thor Coffin in charge. Gadsen has a list of officials he pays off that he'll be taking with him - the IMF must get the list. Barney plays a psychic who visits believer Gadsen and warns of someone coming who is "closer then a brother" (although Gadsen has no brother), then drugs Gadsen to react in pain to someone showing him the Death tarot card. Then Gadsen and his son Tony meet "Professor Gadaradz," who is Gadsen's lookalike (actually IMF guest-agent Scott). When Gadaradz has a heart attack, the IMF show Gadsen a Death card and he feels sympathetic pains. Barney convinces Gadsen that Coffin kidnapped and is now torturing Gadaradz - Gadsen breaks into Coffin's estate where Willy has snuck in and is fake-torturing Gadaradz. When Gadaradz "dies," and Gadsen collapses in pain, he gives the list (hidden in his watch) to his son Ton

Saturday, January 22nd, 1972

18: Committed

Syndicate boss Chandler's alibi is provided by Lt. Governor Harrison, who is in Chandler's pocket. Chandler has the husband of the only witness, Nora Dawson, get her committed and proceeds to have her driven insane at a mental hospital he controls. The IMF must get her out and have her testify in 24 hours. Jim gets Casey committed and she is put in a room near Nora, then he manages to get to Nora's cell and she and Casey switch - Jim then takes Nora-as-Casey out. The team get Nora off the island - when Casey-as-Nora is called to testify, she babbles insanely but then removes her mask while the team bring the real Nora in to testify.

Saturday, January 29th, 1972

19: Bag Woman

The Syndicate is bribing a major politician, codenamed "C6", through their operatives Harry fife and his chief killer Jenkins. The IMF must find out who C6 is and get the evidence against him. Fearing a IMF man he had killed got too close, Jenkins recommends someone new, Jean Royce, to make deliveries. Barney takes Jenkins place while Casey becomes Royce. Fife gives Casey a bag of explosives to deliver to C6 to silence his payoff demands for good. Barney finds out but is exposed and wounded, but warns Jim and Willy...but an accident destroyed the tracer. Jim allows Jenkins to escape and return to his boss, then visits Fife himself as a Syndicate head and tells him that C6 must stay alive. Fife sends Jenkins to warn C6 and reveal Casey is a cop, and Jim traces the call and Willy saves Casey just in time.

Saturday, February 12th, 1972

20: Double Dead

Shanks and Blake are Syndicate men who run the loan shark racket in the Islands and are preparing to transfer $10 million to the mainland, leading to the Syndicate expanding their operations there. The IMF must stop the Syndicate's expansion. In Hawaii the IMF's in-and-out operation goes bad when Willy is captured and turned over to Dr. Matier, who injects him with a near-lethal truth serum. To get Willy out and finish the mission, Casey approaches Shanks and drugs him into helping the IMF steal the $10 million, while Jim approaches Blake and claims to be a Syndicate man from the mainland. The IMF make Shanks "disappear," presumed dead, to convince Blake his partner sold him out. Then Casey wakes up Shanks and Jim and Blake confront him - Casey's fake "confession" seals the deal but then Syndicate man Barney fake-shoots Jim and Casey just as Syndicate man Bolt arrives. Confused, Bolt takes them all to Willy hoping his information will straighten things out. Willy manages to escape wit

Saturday, February 19th, 1972

21: Casino (aka Vacuum, Rumble)

Syndicate boss Orin Kerr runs the casinos and the IMF needs to get the evidence against him to put before the state legislature. Kerr's boss distrust him because of his extravagant lifestyle and Syndicate man Cameron plants a bug in Kerr's office, which the IMF taps into. The IMF then set Kerr up with fake conversations that make him look bad to his bosses - Cameron hears Casey and Kerr discussing a heist of the vault, and Jim shows up with a background indicating he pulled off a similar heist 12 years ago. Barney manages to steal the money out of the impregnable vault while Kerr thinks he can get the missing money from Jim's earlier bank heist by putting him into debt at the casino. Kerr follows Jim to the hidden money which is actually his own) and grabs it, and then Cameron shows up and demands to know why Kerr has carrying current currency. Dumbfounded, Barney intervenes and Kerr flees into the arms of the police, where he is forced to testify against the Syndicate in return for pr

Saturday, February 26th, 1972

22: Trapped

An $8 million army payroll has been stolen from a base in SE Asia by the Stafford family, Syndicate drug smugglers. The IMF must recover the money. Jim and Barney steal a Stafford truck and then offer to sell it back to the family if they pay "protection." Jim meets with brother Doug to convince him brother Art has ordered a hit on Doug - however, Art has put a hit on Jim and he is ambushed and gets amnesia. Meanwhile, lounge-singer Casey meets with Doug and sets it up so he thinks Art is trying to kill him. Doug makes a deal with Barney for protection from his brother in return for $2 million and leads the IMF to the money - they arrest everyone and convince Art to tell them about his plan to kill Jim. Meanwhile Art's killers are on Jim's trail and when Barney gets hold of him, he manages to recover his memory just in time to thwart them.
Season 7
Saturday, September 16th, 1972

1: Break!

Syndicate man Dutch Krebbs controls a large gambling operation and an undercover IMF agent with a camera-watch disappeared, presumably with recorded evidence against Krebbs. The IMF must find the agent's body and the watch. Jim poses as a pool player (being helped by Barney) to attract Krebbs' attention - Krebbs plans to use Jim to rip off a rival racketeer's best shooter, but Jim's girlfriend Mimi (formerly Press' girlfriend, now working with the IMF for revenge) reveals he's cheating to Krebbs, who believes Jim can't lose. Meanwhile the IMF rob Press, Krebbs' lieutenant, twice and Press has to make up the loss - Barney promises he can get the money by betting against Jim but Jim wins - Krebbs is accused of cheating and believes Press sold him out and orders a hit. Willy, working in the mob, tells Press about the watch and Press goes after it to get the evidence to bring down Krebbs and the team recovers the watch and takes them into custody, and Mimi signs on with the IMF.

Saturday, September 23rd, 1972

2: Two Thousand

Joseph Collins, a nuclear physicist, steals plutonium and is going to sell it to a unidentified foreign interest through a man named Haig. The IMF must identify Haig and locate the plutonium, so they feed Collins fake news story about military action in the Middle East, then arrest him for murder and show him film of Los Angeles under attack before knocking him out. When he wakes up, for Collins its the year 2000, he's been unconscious for 28 years, and the state exterminates anyone at the age of 65...which Collins will be in two days. Desperate, he escapes from his cell and finds a secret meeting of military heads who are ready to surrender beacuse of their lack of nuclear material - Collins obligingly gives them the location of his cache.

Saturday, September 30th, 1972

3: The Deal

The Syndicate plans to finance the head of the army's takeover of his country in return for the right to operate the country's vices. The IMF team must intercept the safe deposit key before it reaches the general. Willy replaces a crewman aboard the yacht, but can't find the key and is discovered. He is forced overboard, almost drowns, but escapes and helps warn the team. Jim, Barney and Mimi craft an elaborate plot to convince the bad guys' courier to reveal the location of the key.

Saturday, October 7th, 1972

4: Leona

Syndicate boss Mike Apollo was being infiltrator by a Federal agent, Parnell, who disappeared - the IMF assumes Apollo is torturing him for information. The IMF must learn where Parnell is. Since fellow Syndicate boss Joe Epic's wife Leona died under mysterious circumstances while Apollo was elsewhere with Parnell, Jim as an insurance investigator reopens the case and hints to Epic his wife was involved with an affair. The IMF plants evidence the affair was with a fellow Syndicate boss, Apollo himself. Jim leaks a fake story to Epic's secretary that Epic is planning to kill Apollo. When Epic accuses Apollo of killing his wife at a Syndicate meeting Jim tells a different story, that it could have been Leona's husband or lover. To clear himself Apollo produces the imprisoned Parnell, at which point the police move in and arrest everyone.

Saturday, October 14th, 1972

5: TOD-5 (aka The Carrier)

A government scientist, Paul Morse, plans to sell a biological weapon, TOD-5, to terrorist Alpha Group led by Dr. Flory. The IMF must get to Morse's contact, Gordon Holt, and get him to take them to Alpha HQ. When Holt gets to the small town where he is to get the weapon from Morse, he finds the town under quarantine and people dying - then he starts showing (IMF-faked) symptoms of the disease. He grabs Mimi, who is supposedly immune, and takes her with him to Alpha HQ and infects them to force them to come up with an antidote - the IMF trail him and arrest the whole operation.

Saturday, October 21st, 1972

6: Cocaine

Carl Reid, a Syndicate cocaine distributor, has as his chief supplier Fernando Laroca, and the two of them have created an undetectable series of pickup and payoff locations. They're planning a huge shipment in 72 hours and the IMF must stop them. The IMF set up Reid's lieutenant Conrad to take them to the cocaine, although even he doesn't know where it is. The IMF set up a fake new cocaine organization with Willy as a chemist with a machine that can manufacture cocaine. Conrad makes a deal with them to undercut his boss and sell the cocaine to three big buyers - the IMF steal the money and leave him with fake cocaine, so Conrad kills one of Reid's man to find the real shipment of cocaine - when he finds it the IMF move in and the police arrest everyone.

Saturday, October 28th, 1972

7: Underground

Gunther Schell, the brains behind many Syndicate operations, escaped with the aid of a gang specializing in smuggling criminals out of the country - the IMF must locate Schell and the millions in Syndicate money he hid. The gang apparently brainwashes their "clients" and steals their money. Jim goes in as a doctor wanted for murder with his cash hidden after Barney hypnotically programs him only to divulge the information they want. Jim is contacted by the gang, led by Clavering, but the IMF loses contact with him when he's moved in a lead-lined casket to the gang's location, where Schell (who hasn't broke yet) is also at. Jim manages to knock Schell into a coma by triggering his diabetes and claims only he can save him. Jim calls in Willy as an anesthelogist and then the two of them knock out the gang and get Schell out. Barney sell's Schell's location to his superior, Lutz, and they all go to the hidden cash, where the police take them into custody.

Saturday, November 4th, 1972

8: Movie

Norman Shields is a Syndicate man controlling the entertainment industry with money supplied by Theodore Dane, and is sending his brother Benjamin with the money to finance a takeover - the IMF must get the records and bring Shields down. Jim takes Theo's place (he and Shields have never met) and backs a production of a movie based on a murder which Shields committed years ago. Willy replaces Shields' gun with blanks and during a late night confrontation he "shoots" Jim - the IMF get the whole thing on tape and redub it with Theo's voice. Benjamin insists on seeing the money-making film that Shields is so worried about - instead, Shields ends up showing him the IMF film where brother Theo is "killed." Dane takes the syndicate records from Shields, who in turns has them taken by Willy and Jim.

Saturday, November 11th, 1972

9: Hit

The IMF needs to get proof that Syndicate chief Sam Dexter murdered his girlfriend Vicki - Dexter is currently in prison on tax evasion and his unknown partner, The General, continues to extort millions. Jim the prosecutor produces Mimi the eyewitness who can place Dexter at the crime scene - when Dexter sends his hood Murdock, the IMF replace him by guest-agent Jack and after a faked accident implicates The General. Dexter's paid-off D.A., Reynolds, incriminates himself and ends up arrested but Dexter still refuses to cooperate. In the prison Dexter forces fellow con Barney to help him escape so he can confront the General and then return. When Dexter plans to kill Barney and the General, the IMF step in just in time.

Saturday, November 18th, 1972

10: Ultimatum

The IMF has 16 hours to find a nuclear bomb placed by an extortionist, Dr. Cooper, in one of seven Pacific Coast cities and find Cooper's associates in charge of disarming the bomb. The IMF track Cooper to a cafe and fake a radio broadcast announcing his demands will be met - then Jim and Mimi break in as convicts and take Cooper and the others hostage. The IMF eventually "let" Cooper call his associate Rogers to disarm the bomb but Cooper's wife Adele kills Rogers when she fears the plan has gone awry. When Rogers' death is announced on the radio, a frustrated Cooper convinces Jim and Mimi to take him to the bomb (beneath City Hall) which he shuts off with seconds to spare - the IMF take him into custody.

Saturday, December 2nd, 1972

11: Kidnap

Crime boss Metzger determines that the IMF was responsible for the heist at the Aquarius Casino (from last season's episode "Casino") and kidnaps Jim when he and Barney are on vacation, forcing the IMF to work for him to recover evidence against him from a safe deposit box. The evidence, a letter, is being used as a bargaining chip by Metzger's former crony, Connally, to get Federal immunity for his testimony. Casey and Willy manage to steal both keys to the box and get the letter, except Metzger's subordinate Hawks steals the letter to blackmail his boss. Barney comes up with a fake letter and use it to get to Jim where the IMF takes everyone into custody.

Saturday, December 9th, 1972

12: Crack-Up

Peter Cordel, a hitman and grandmaster chess player, has evaded capture - the IMF must bring him to justice and determine who in the Syndicate he works for. Using a hypnotic drug given by guest-agent Sandy, the IMF condition Cordel to blackout every time he is told "When in doubt, take a pawn." Then they set it up so it looks like he kills several people during his blackouts and have him awaken in a mental hospital where an IMF orderly stages an assault to make it look like Cordel's boss wants him dead, so Cordel tells Sandy to warn his boss to call off his hit men, and the IMF capture the man.

Friday, December 22nd, 1972

13: The Puppet

Paul Ostro is the head of the Ostro family and a Syndicate member - after a hunting accident leaving him heavily bandaged he announces a new $100 million Syndicate plan and the IMF must find out what it is. It turns out brother Leo had Paul killed and has a substitute placed which he uses to convince four mobsters to contribute a million each into "Paul's" mystery scheme. Jim and Casey get Leo involved in an oil deal with a corrupt minister (IMF guest agent Khalid) while Barney as a cook gives "Paul" a fake heart attack - Leo has to play along and Willy gets the fake Paul out and they replace him with their own IMF agent Hank and steal the $4 million from the other gangsters. Leo's rival Gault finds the money and a ticket, and when Leo tries to get "Paul" to clear him, the IMF agent tells a different story. Leo has to reveal his plan to use the $4 million as the basis for a massive counterfeiting operation and take Gault and the others to his printing presses - the IMF move in and capt

Friday, January 5th, 1973

14: Incarnate

Hannah O'Connel rules over a Syndicate family, including her two sons who act as her lieutenants. Hannah masterminded the theft of a million dollars in gold bullion, and escaped to the Caribbean with her surviving son Thomas - Robert turned government witness but Hannah shot and killed him. The IMF must get her to return to the U.S. and recover the gold. The O'Connel's are set up in a house run by Casey and led to believe it's haunted by Robert - their gunsels turn up "dead" and Hannah contacts shopkeeper Barney to arrange a voodoo exorcism. Hannah blacks out thanks to the IMF and they send her son Thomas running after faking him killing Willy over Casey. When Hannah wakes up Barney tells her that Robert is alive and got her to tell him the location of the gold while she was unconscious. Hannah hires Jim as a pilot to take her to the gold and the IMF move in for the arrest.

Friday, January 12th, 1973

15: Boomerang

Syndicater John Vayle, a member of the Luchek Family, dies in a plane explosion - the IMF believes Vayle's wife Eve set him up to get hold of records, which would be invaluable as evidence against Luchek. Eve has the records and plans to blackmail Luchek - Jim pretends to be a killer sent after her who Eve plays to find out who wanted her dead. The IMF set it up to look like her husband John is still alive and using truth serum on her in her sleep to provide the location of the records. Barney, a crooked cop, claims that he was working with Johnny and killed him afterward, and Eve has to check the records to make sure they still exist - the IMF follow her and Luchek to them and arrest everyone.

Friday, January 19th, 1973

16: The Question

Nicholas Varsi, an enemy assassin, has been captured but claims to be a defector who will reveal his mission to a government agency, the FIS...when he is guaranteed safe asylum. But the FIS may have been infiltrated by a deep-cover operative and Varsi may be selling fake information, so the IMF must verify if he really wants to defector. Jim and Willy break Varsi out and Jim claims to be an agent for Varsi's former government and demands to know why he is defecting. Varsi says nothing and shoots FIS agent Andrea (actually a guest IMF agent) with an empty gun. They let him and Andrea go - he'll turn Andrea back to the FIS if he's a true defector, but instead Varsi goes to a hotel to meet with his former superior, Colonel Kremmer, and the IMF must figure things out before Varsi and Andrea are both killed.

Friday, January 26th, 1973

17: The Fountain

Syndicate exec Tom Bachman has stolen the computerized records from his rival Matthew Drake in a power struggle. Bachman is hiding in a village in Mexico from the crippled Drake, waiting for a hired pilot to take him to safety. Barney takes the pilot's place and then fakes a crash where he and Bachman stumble across the "Fellowship of the Golden Circle." Bachman discovers they have a fountain of youth - when Drake's men catch up to him, he takes Casey along as proof of his claim and offers to return the records if Drake backs him in distributing the water. Casey ages and dies before their eyes, and Drake agrees so he can get a shot at the water's healing properties. Bachman leads Drake (and the IMF) to the hidden tapes and the crooks gets arrested.

Friday, February 9th, 1973

18: The Fighter

Syndicate man Jay Braddock has corrupted promoter Paul Mitchell into working with him - they had middleweighter Loomis killed when he refused to throw a fight and the IMF must bring both men to justice. They do so by convincing Mitchell that his partner plans to kill him. Barney and Jim steal $37,800 from Braddock and then as a rival mob offer the partners the same amount to buy out their fighter Novick. Braddock decides to have Novick killed but the IMF intercept the call and send in Jim as the hit man. He "kills" Novick with a firebomb along with Susan Mitchell (actually Casey in disugise), the promoter's daughter. Mitchell tries to back out as the IMF pressure him, but Braddock messes things up by offering to kill Jim to reassure Mitchell. He manages to escape and they arrest both men.

Friday, February 16th, 1973

19: Speed

Sam Hibbing, a major Syndicate drug dealer, stole three tons of amphetamines from a chemical plant and hit the stash in a secret location - the IMF must get it before he sells it. The IMF replaces Hibbert's drug-addicted daughter Margaret with Casey and her new friend Jim, who turns out to own a charter plane and served time for murder. Meanwhile Barney teams up with Hibbing's buyer Dayton to purchase the drugs but they must have them the next day - Jim sets it up so Hibbing's regular courier gave drugs to Margaret/Casey, leaving Hibbing with no other choice then to use Jim as the delivery man. Hibbing sees through Casey's disguise and she escapes, but Hibbing tries to stop Jim - Barney and Willy stop him and Margaret goes into rehab.

Friday, February 23rd, 1973

20: The Pendulum

Gunnar Malstrom leads the Pendulum, a secret terrorist group that is planning Operation Nightfall, targeted at the U.S. government - the IMF must stop it and bring Malstrom to justice. Casey dates Malstrom and brings him to World Resources Ltd., an IMF front company and supposed rival organization to Pendulum, and offer him a job if he leaves Pendulum. The IMF use a hidden polygraph to determine that Pendulum plans the assassination of a general - they fail to learn that the assassination has already taken place and Pendulum plans to have their general blow up the Chiefs of Staff in an explosion. Jim tries to warn the fake general, who asks him to sit in on the meeting. Thanks to a planted transmitter, the IMF discover Pendulum's true plan and Jim gets rid of the bomb just in time.

Friday, March 2nd, 1973

21: The Western

Van Cleve and his partner, Royce, robbed a museum of pre-Colombian artifacts - Cleve apparently killed his partner and has the artwork hidden somewhere in the U.S. and the IMF must find it and bring him to justice. The IMF convince Cleve that he has the ability to see the future with some rigged incidents. Then they convince him that he'll die in an earthquake that will cause a dam nearby to burst - Cleve flees to the desert where he has the art hidden. The IMF follow him and manage to grab him and Royce, who faked his death and planned to kill Cleve and grab the artifacts.

Friday, March 30th, 1973

22: Imitation

The Marnsburg Crown Jewels were brought to the U.S. and stolen from the UN Building - Jena Cole, a thief, is believed responsible but have no leads on the location of the jewels. The IMF must recover the jewels before the hostile Marnsburg government makes a case out of it. Jena is to turn the jewels over to the Syndicate, which financed the theft. Barney manage to get close to Jena and she finds he has plans to the Marnsburg Consulate. Meanwhile, the IMF return the "real" jewels, claiming the first ones were fake and confirming it throuigh her diamond fence (a IMF replacement). Jena and Barney team up to get into the consulate and steal the "real" jewels and turns them over to Jim the creditor, so Jena tries to fake him out for substituting her supposedly fake gems for the "real" ones, then sneak out. The Syndicate shows up and figures out which gems are which, and the police take everyone, including Jena, into custody.