update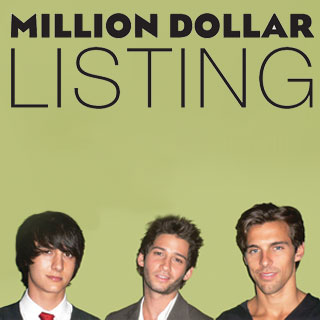 Season 0
Thursday, December 23rd, 2021

1: Josh and Josh: The Odd Couple

Josh Altman and Josh Flagg enlist their spouses and head for the coast as they pull out all the stops in the hopes of securing an all-cash offer for a jeweler-client who is between a rock and a hard place.

Thursday, December 30th, 2021

2: Josh and Josh: Rocky Mountain Buy

Altman enlists Flagg's help in selling his parents' home in Aspen, but when news of a change in Flagg's employment leaks, all hell breaks loose. Back in LA, Heather asks Bobby for advice about seeking partnership in The Altman Brothers.

Thursday, January 6th, 2022

3: Josh and Josh: Sour Grapes

Flagg is blind sided when Altman decides to teach him a lesson in the middle of a high-stakes deal in wine country. Heather and Bobby are left to ponder the future of their spouses' partnership.

Thursday, January 13th, 2022

4: Josh and Josh: On the Waterfront

Josh & Josh seek an elusive waterfront property for a difficult client in Newport Beach. Heather officially asks her husband and his brother Matt for partnership in The Altman Brothers.
Season 1
Tuesday, August 29th, 2006

1: The Ultimate Luxury Playground

Newbie Madison Hildebrand tries to sell his first big-money listing, a grand fixer-upper in Malibu. In Hollywood, agent Shannon McLeod attempts to market her ex-fiancé's luxurious home---without destroying their relationship.

Tuesday, September 5th, 2006

2: Co-Listers Can't Be Choosers

While preparing for her wedding, ace condominium seller Lydia Simon attempts to market a high-priced beachfront condo in Malibu. Meanwhile, married agents Dia and Ray try to sell a divorcée's Hollywood Hills abode.

Tuesday, September 12th, 2006

3: Trouble in Paradise

Married agents Dia and Ray wheel and deal in an effort to sell the Hollywood abode of a homeowner who plans to leave the country. In Malibu, slick Scotty Brown tries to market a Southern socialite's mountaintop house.

Tuesday, September 19th, 2006

4: Deals, Discounts and Potential Disaster

Malibu-based agent Chris Cortazzo works to sell a beachfront bungalow. Meanwhile, in Hollywood, Michael Wegmann tries to hit all the right notes when marketing a former record producer's modern home.

Tuesday, September 26th, 2006

5: Relationship Negotiation

Newbie agent Chase Campen's real-estate savvy is tested by a buyer and a seller, who are equally unyielding. Elsewhere, agent Scotty Brown markets a renovated Malibu home---to the chagrin of the seller's wife.

Tuesday, October 3rd, 2006

6: Three's a Crowd

Dia and Ray try to sell a Hollywood home to a woman who is ready to move in. In Malibu, Carol Bird attempts the sale of a horse estate to a famous violinist.
Season 2
Tuesday, August 5th, 2008

1: Sellers from Hell

In the premiere episode of the second season of Million Dollar Listing, Josh tries to persuade his pal, Dr. Sam, to buy a fixer-upper with huge profit potential, but it puts a strain on their friendship. Chad is dealing with a temperamental client who wants to sell his million-dollar condo in a not-so-million-dollar neighborhood. Meanwhile, Chad's girlfriend, Victoria, springs some surprising news on him. Madison's assistant leaves him in a bind, just as he secures one of the biggest listings of his career.

Tuesday, August 12th, 2008

2: Mondo Condo

Josh tries to make things right with Dr. Sam by finding him the perfect condo, but the listing belongs to his biggest rival, Chad. Chad is struggling with family issues while trying to sell a pair of condos for yet another demanding client. The pressure heats up for Madison, who is missing an assistant and is left in a tight situation on a high-end deal.

Tuesday, August 19th, 2008

3: Business and Pleasure

Josh thinks he finally found the perfect house for his client - a high-strung doctor and his spoiled daughter - but this dream house might be too good to be true. The rich widow of a famous businessman impatiently demands that Chad find her a beach house in the most exclusive part of Malibu. Madison lists his own home on the market, and then goes on a mystery blind date.

Tuesday, August 26th, 2008

4: Dire Buyers

Josh's business-savvy grandmother finds him an "obituary listing," but when he ends up representing both the buyer and the seller he has to find a way to delicately negotiate. Chad tries to score a listing with an NBA star for a rental property in Las Vegas, but finds himself clashing with the star's bossy manager. Madison finds himself confused by unrequited feelings for his ex-girlfriend while house inspections reveal unexpected issues for one of his buyers.

Tuesday, September 2nd, 2008

5: Showdowns

While dealing with the erratic demands of an arrogant client, Josh questions whether real estate is really the right path for him. Just as Chad is about to strike a deal for his NBA star seller, an unexpected setback threatens the deal. A Texas tycoon expects Madison to find an ocean-view home for his college-age son at Texas prices.

Tuesday, September 9th, 2008

6: Epiphanies

As Josh copes with suffering from a "quarter-life" crisis, he strives to find the perfect piece of land for a designer's multi-million dollar fantasy compound. Chad battles over negotiations with a seller while shepherding a longtime family friend through the process of buying her dream home. Madison reaches a career milestone with his first double-digit listing, and attempts to make a buyer - a picky client of Josh's - fall in love with the property. Meanwhile, conflict between Josh and Chad explodes.
Season 3
Monday, October 12th, 2009

1: No One is Recession-Proof

In the worst market he's ever seen, Josh lists a rundown Beverly Hills mansion to sell it quickly, but his potential buyer continuously thwarts negotiations. Meanwhile, Chad puts his reputation on the line by listing a million-dollar home for a spa owner, and Madison eagerly takes on the Malibu estate of a flirtatious sex advice author.

Monday, October 19th, 2009

2: Big Numbers, Small Deals

Josh's grandmother, Edith, gives him a tip about real estate in a down market, so he lists a plot of land in a golf course community, while simultaneously trying to ink a deal in Bel Air in under 24-hours. Chad lands a gem of a listing in LA's "Golden Triangle," but quickly finds the market's enthusiasm for the neighborhood has tarnished. Also, Madison discovers that no matter how strong his business relationships might be, the numbers don't always add up.

Monday, October 26th, 2009

3: Dolphins, Rats and Next Door Neighbors

Chad and Madison are both invited to speak at a real estate conference in Arizona where the topic is the declining market for high-end homes. Chad also tries to broaden his territory by listing a tiny bungalow in an up-and-coming neighborhood. But to his dismay, the home is plagued with a problem that threatens to scare away buyers. Meanwhile, Josh expands his sales territory by listing a $10 million mansion in Orange County's Newport Coast.

Monday, November 2nd, 2009

4: Jumping Through Hoops for a Signature

Josh wants a listing on 20 acres of ocean view land in Malibu, but the owner isn't signing until he drafts and presents a marketing plan to him at his home in Montana. Chad lists a Hollywood Hills pad that should be a slam-dunk with help of another agent, while Madison hunts for investment properties for one of his most demanding clients. Chad asks his girlfriend Victoria a question that will make or break their relationship.

Monday, November 9th, 2009

5: Looking to Score in Malibu

Competition between the agents heats up in Malibu as Chad snatches one of Madison's former multi-million dollar listings. Meanwhile, Madison takes-on a familiar Malibu listing with an ocean view, but soon realizes that the market has bottomed out for top homes. And Josh makes a spur of the moment gamble while also dealing with a potential health issue.

Monday, November 16th, 2009

6: Sweet Deals and Icing on the Cake

Josh thinks he can move a less than stellar Hollywood Hills home by focusing on its spectacular city views. Madison convinces a friend to lease their home instead of selling it, which ends up putting his friendship and his reputation at risk. Chad lists a $10-million gem in Orange County's exclusive waterfront Corona Del Mar neighborhood, but struggles to balance the sale of the house with his relationship with Victoria.

Monday, November 23rd, 2009

7: Million Dollar Wild Swan Chase

Josh lists the house of his friend Dr. Sam only to realize a clever marketing scheme can quickly backfire. He also travels with Grandma Edith to the old country in an effort to sort out his memory issues. Chad wins a listing for a prime Hollywood condo project but runs into the hurdle of selling a property that exists only on paper. At Chad's birthday party Victoria gives him a surprising gift. Madison tries to find an ideal Malibu home for a retiree only to realize that one person's ideal is another's nightmare. Madison attends an event in Hollywood that much to his surprise, is hosted by Chad.

Monday, November 30th, 2009

8: In Real Estate Everything's Personal

Josh agrees to a co-listing with another Beverly Hills agent, but realizes she might be putting the squeeze on his commission. Chad continues to struggle moving a high-end condo, he discovers Madison might be moving in on his territory. Meanwhile, Chad tries to make time for Victoria when a big-ticket client comes walking through his door. Madison puts a dream home on the market while his clients struggle with the nightmare of sliding market conditions. He also "strips down" for a good cause while wondering if he's revealed too much. An open house in Malibu attracts the attention of all three realtors, which results in drama.

Monday, December 7th, 2009

9: Busted Dreams and Busted Homes

Josh tries to move a half-demolished home in Beverly Hills only to have a buyer's agent tear into him during negotiations. Josh puts pen to paper and writes Grandma Edith's inspiring story. Chad thinks he's listing a house for a friend, but finds out first-hand how the foreclosure problem is taking its toll. Meanwhile, he tries to win back Victoria by mixing business and pleasure. Madison picks up a dream client in a nightmare market – a buyer with plenty of cash to spend. He re-thinks his sexuality when he sees his image in a different light. A broker invites Chad, Madison and Josh to help him with charity work, but egos clash as the agents try and work together.
Season 4
Thursday, February 3rd, 2011

1: Bad Market for Mansions

Overbuilt mansion in a modest neighborhood; an angry seller is promised an easy sell.

Thursday, February 10th, 2011

2: No Guarantees in the Real Estate Game

Josh Flagg must make a difficult decision; Josh Altman risks losing his commission on a favor to his mother; Madison must jump through hoops.

Thursday, February 17th, 2011

3: Seeing Double

Madison's client threatens to fire him; Josh Altman questions Madison's pricing strategy; Josh Flagg hires an assistant.

Thursday, February 24th, 2011

4: Sparks Fly

Madison hosts a champagne open house; Josh Flagg hosts a rock 'n' roll open house; sparks fly between Josh Altman and Heather.

Thursday, March 3rd, 2011

5: Sleeping with the Enemy

Tempers flare when Madison learns about Josh Altman's date with his assistant Heather.

Tuesday, March 8th, 2011

6: Billionaire Buyer

Josh Altman encourages Madison's assistant Heather to quit.

Tuesday, March 15th, 2011

7: Going to the Dogs

Madison tries to market a lush coastal home, but it's ruff trade because of the six dogs that dwell there. In other developments, Josh Flagg tangles with a hot-tempered seller; and Josh Altman attempts to sell nine showy lofts in Venice Beach.

Tuesday, March 22nd, 2011

8: Betrayal in the Real Estate Biz

A territorial war erupts between Madison and Josh Altman, with the surging dramas turning personal and revolving around Heather. In other developments, Josh Flagg prepares to release his book but soon frets about publishing certain personal content.

Tuesday, March 29th, 2011

9: Good Buys and Goodbyes

When a potential client shows Josh Altman his Hollywood Hills bachelor's den, Josh thinks he's found the house of his dreams and will stop at nothing to get the listing. Meanwhile, Madison gives Heather an ultimatum after finding out she's been interviewing at other offices and Josh Altman accuses Josh Flagg of ratting her out.
Season 5
Wednesday, June 6th, 2012

1: Ballooning Assets

The realty-meets-reality series opens its fifth season with Josh Altman trying to sell an eccentric inventor's big-bucks home. Meanwhile, Madison helps a colleague sell her ex-husband's lakeside abode, and Josh Flagg nets a coveted estate in Beverly Hills.

Wednesday, June 13th, 2012

2: Betrayal Between Brokers

Josh Altman's relationship with Heather blooms, but anger swells when Madison accuses Heather of sabotaging his business. In other events, a socialite enlists Josh Flagg to help her find a luxury abode.

Wednesday, June 20th, 2012

3: I Got the Listing and I Got the Girl

An irritated Madison sets out to confront Heather and Josh Altman by infiltrating a business event at a luxury Beverly Hills penthouse. Elsewhere, Josh Flagg's grandmother connects with his client.

Wednesday, June 27th, 2012

4: Let's (Not) Make a Deal

Josh Altman's temper flares, causing him a great professional loss. Elsewhere, Madison seeks his father's approval and concocts a plan to sell his family's Utah home; and Josh Flagg is in danger of losing a major client's deal.

Wednesday, July 11th, 2012

5: No Crying in Real Estate

Josh Flagg receives disheartening news. Elsewhere, Josh Altman desperately seeks a new listing; and a developer seemingly sets Madison up for a listings failure.

Wednesday, July 18th, 2012

6: Sacked By the Money Man

Josh Altman works for a professional football player but tangles with the athlete's business manager. Elsewhere, Josh Flagg hopes to sell a contemporary abode and receives shocking news; and Heather makes an unforeseen demand.

Wednesday, July 25th, 2012

7: Broker Blowout

Josh Altman and Heather stir up drama at an open; Josh Altman goes the extra yard negotiating a deal for a football player.

Wednesday, August 1st, 2012

8: Shark Out of Water

Josh Altman wrongly estimates a new client; Madison squares off against competing brokers; and Josh Flagg's seemingly simple Rodeo Drive listing turns complicated.

Wednesday, August 8th, 2012

9: Big Listings, Big Losses

Josh Flagg is lectured about his work ethic by Grandma Edith; a buyer and a seller test Josh Altman; and Madison suffers a deep personal loss.

Wednesday, August 15th, 2012

10: Closing Deals and Opening Doors

Josh Flagg floors his parents with big news in the Season 5 finale. Also: Madison continues to mourn a loss; Josh Altman and Heather stoke the fires of romance.
Season 6
Wednesday, August 7th, 2013

1: Unfinished Business

The real estate agents are back and the market is on fire. When Josh Altman takes on a sexy listing in the Hollywood Hills, he persuades one of his most important clients to take a huge risk. Meanwhile, Madison helps pro hockey player Sheldon Souray, sell his multi-million-dollar off-season party pad. Both Josh Altman and Madison converge at a brokers open for Josh Flagg's 14-million-dollar listing and its obvious there is unfinished business between the three of them.

Wednesday, August 14th, 2013

2: Last Laugh

Josh Altman and Josh Flagg come head to head when Altman makes an insulting lowball offer on Flagg's listing. With his eyes on the prize, Flagg gets a much bigger offer and makes sure Altman knows who is boss. Over in Malibu, Madison has his hands full with two precocious twins after their mother reaches out to him after being burned by another realtor. To unload from work, Madison finds time to tend to his new love interest Marcos.

Wednesday, August 21st, 2013

3: Dire Contingencies

Josh Altman is on the verge of the biggest deal of his career, yet his ego could jeopardize everything. Meanwhile, Madison shops for a beach home for a Texas couple and Josh Flagg mentors a junior agent.

Wednesday, August 28th, 2013

4: Third Degree Burn

Madison attempts to expand his business, only to happen upon his former assistant, Heather. Elsewhere, Josh Flagg's client insists on interrogating a potential buyer, and sibling rivalry escalates between Josh Altman and his brother when they work on a big-bucks estate.

Wednesday, September 4th, 2013

5: It's Personal!

Josh Altman becomes business partners with his brother. Elsewhere, Josh Flagg handles a listing for a high-school friend's parents, and Madison goes the extra yard to sell a property.

Wednesday, September 11th, 2013

6: Trouble in Paradise

Josh Altman puts the focus on a striking seven-story abode in the Hollywood Hills. He also floors Heather with hurtful news. Meanwhile, Josh Flagg tries to win over a potential buyer, and Madison sets out to sell unfinished property in Malibu. In addition, Madison's love interest plans to leave for Mexico.

Wednesday, September 18th, 2013

7: The Battle of Malibu

Josh Flagg enlists his grandmother to help connect with international buyers. Elsewhere, Madison and Josh Altman battle for business in Malibu, with tensions soon exploding when Altman initiates a bidding war.

Wednesday, September 25th, 2013

8: All Overboard

Josh Altman and his brother deal with a hard sell and a difficult owner. Elsewhere, Madison gets a second chance on a listing, and Josh Flagg is enlisted to find a house for a good friend.

Wednesday, October 2nd, 2013

9: Mexican Retreat

The Altman brothers land a dazzling Brentwood listing but must deal with the seller's demands. Meanwhile, Josh Altman's girlfriend colists a property with his foe; and Madison is invited to Mexico to meet developers.

Wednesday, October 9th, 2013

10: Madison v. Heather (Again!)

Madison lists an all-glass property. Elsewhere, Madison and Heather clash at an open house; Josh Flagg decides to sell his condo; and Josh Altman is hired by a longtime client who restored a Spanish-style abode.

Wednesday, October 16th, 2013

11: This Means War!

Client poaching is the charge when Josh Flagg and Josh Altman clash, leading to a plan of retaliation. Meanwhile, Madison focuses on work when his love life falls apart.

Wednesday, October 23rd, 2013

12: Love Conquers

In the Season 6 finale, Josh Flagg seeks a new home but faces an ultimatum. Meanwhile, Madison lands a Malibu property that's in the middle of construction; and Josh Altman woos international buyers with an overblown hookah bash.
Season 7
Wednesday, August 20th, 2014

1: The Lads Take L.A.

Demand is high and the market sizzles in Los Angeles in the Season 7 opener. Here, Josh Altman scores a coveted listing; Josh Flagg lists a big-bucks abode; and new cast members David Parnes and James Harris encroach on Altman's turf.

Wednesday, August 27th, 2014

2: English Beat Down

James and David attend Josh Altman's open house and stir up tension when they bad-mouth the property. Elsewhere, the duo score a $48 million estate but then argue over how to market it; and Josh Flagg sells a big-bucks listing.

Wednesday, September 3rd, 2014

3: Real Estate on Wheels

Josh Flagg is in pain after taking a hard fall, but he still tries to score an investment property for his friend. Meanwhile, Josh Altman loses an in-demand Hollywood Hills property, and James and David continue to showcase their $48 million listing.

Wednesday, September 10th, 2014

4: Royally Sucked

David and James show an estate but encounter an infamous person along the way. Meanwhile, Josh Flagg deals with family friends clashing over the purchase of a home, and Josh Altman's assistant goes undercover to secure a listing.

Wednesday, September 17th, 2014

5: Flagg vs. Serhant

Josh Flagg receives an offer on a property from a client of Ryan Serhant ("Million Dollar Listing New York"); sibling rivalry impacts Josh Altman; Heather and Josh Altman visit a wedding planner; a client gives David and James a shocking response.

Wednesday, September 24th, 2014

6: Hard Cold Cash

Josh Altman's client fumes during a negotiation. Elsewhere, rapper Tyga surveys James and David's Hollywood Hills bachelor pad, and Josh Flagg tries to sell a 1919 Beverly Hills abode.

Wednesday, October 1st, 2014

7: There Goes the Neighborhood

David makes a promise to a client, potentially jeopardizing a listing. Meanwhile, competition is fierce when Josh Altman scores a listing, and Josh Flagg deals with a fickle client.

Wednesday, October 8th, 2014

8: All Business, No Pleasure

Josh Altman helps a street artist find the perfect home. Meanwhile, Josh Flagg grows concerned about Grandma Edith's health while helping a friend score a summer pad; and James and David assist old friends in their quest to sell a home.

Wednesday, October 15th, 2014

9: Realty Bites

A hard-nosed client tests James and David. In other developments, a frustrated Josh Flagg discovers other agents don't prize one of his top properties; and Josh Altman scores a big listing just as his personal life begins to crumble.

Wednesday, October 22nd, 2014

10: Million Dollar Frisking

The pressure's on when Josh Altman and his brother seek a Beverly Hills getaway for a potential international client. Meanwhile, Josh Flagg flies into crisis mode as Edith's health declines, and James and David seek an L.A. residence for a huge client.

Wednesday, October 29th, 2014

11: Circling the Waters

Josh Altman is hired by his idol, entrepreneur Daymond John ("Shark Tank"), to find commercial space for his headquarters. Meanwhile, David and James try to persuade a couple to sell their dream house, and Josh Flagg's personal life is shattered.

Wednesday, November 5th, 2014

12: Crossroads

A $13 million Laguna Beach property tests the Brits in the Season 7 finale. Also: Josh Flagg struggles to focus in the wake of a devastating loss; and Josh Altman must choose between an all-consuming listing or spending more time with Heather.
Season 8
Wednesday, September 2nd, 2015

1: Seller's Dream, Agent's Nightmare

The four brokers return in the Season 8 premiere. Here, Josh Flagg tries to stay on top and competes for a big-bucks listing from a long-lost school acquaintance; Josh Altman promises a millionaire that he will find him the perfect home in just one day; James and David must get creative to sell a hillside modern.

Wednesday, September 9th, 2015

2: Dinner Party Disaster

James and David's posh dinner party takes a fiery turn when James and Josh Altman do battle; the Brits' partnership is tested as a listing deadline looms; Josh Altman scouts for a home for a demanding client; Josh Flagg sets out to move from his home.

Wednesday, September 16th, 2015

3: The Upside of Teardowns

Drama surrounds the Brits as David keeps James out of a deal with a mystery client. Elsewhere, Josh Flagg tries to unload a property, and Josh Altman tries to wow a new client while attempting to juggle his personal life with work.

Wednesday, September 23rd, 2015

4: Best on the Block

The Brits list a party pad, but their wild brokers' open poses challenges to David. In other events, Josh Altman duels with an intimidating client, and Josh Flagg helps two developers while helping James get explosive revenge on Josh Altman.

Wednesday, September 30th, 2015

5: That's Neff'ed Up

Josh Flagg gets creative to market a big-bucks Beverly Hills listing. In other developments, the Brits at last gain access to a party pad, only to face obstacles with the seller, and Josh Altman attempts to sell a dated house by a famed architect.

Wednesday, October 7th, 2015

6: Knock Knock, Who's There?

The Brits focus on a luxury listing, but family commitments prove to be a stumbling block. Meanwhile, Josh Altman tries to increase the value of an overpriced estate. He then sees a chance for revenge when the Brits and Josh Flagg co-list together.

Wednesday, October 14th, 2015

7: Karma's a Bitch

Josh Altman's prank on Josh Flagg creates fiery friction and turns personal; James carries out an anniversary surprise for his wife; Josh Altman reveals a change of heart about his future with Heather; Josh Flagg gears up to make a triple commission.

Wednesday, October 21st, 2015

8: Major League Listings

The Brits struggle to seal the deal on a sentimental seller's home when NBA star Kris Humphries shows interest. The sports theme continues when Josh Altman pitches a listing to baseball player Brian Wilson. Also, a woman seeks her Los Angeles dream home.

Wednesday, October 28th, 2015

9: All Cash Chaos

James joins forces with Madison Hildebrand in Malibu to find a home for a British millionaire with a fear of heights. Meanwhile, Josh Flagg deals with the loss of his grandmother, and an epic negotiation involves Josh Altman and the Brits.

Wednesday, November 4th, 2015

10: Bait and Switch

Josh Flagg is tempted with a top listing but must find the seller a new home. Meanwhile, Josh Altman faces a demanding client and the unexpected appearance of Madison Hildebrand at an open house, and an investor enlists James to shop for property.

Wednesday, November 11th, 2015

11: The Hustler Hustle

James negotiates the purchase of the Hustler Building on the Sunset Strip, finding himself across the table from publisher Larry Flynt. Elsewhere, Josh Altman falls into a vulnerable position, and Josh Flagg finds the perfect beach house for his client.

Wednesday, November 18th, 2015

12: It's a Mad Mad Madison World

Madison Hildebrand returns to focus on a Malibu beachside listing. Meanwhile, Josh Altman supports his fiancée as she lists an entire condo building, and Josh Altman and Josh Flagg face off in a battle over clients, property and bragging rights.

Wednesday, December 2nd, 2015

13: Tower-ing Inferno

A fiery showdown involves Josh Altman and Josh Flagg at the Brits' Tower Lane property. Meanwhile, Madison Hildebrand races to seal a deal; David focuses on the emotional sale of his own home in Orlando; Heather shares potentially life-changing news.

Wednesday, December 9th, 2015

14: Making Moves

Pregnancy-test results lead Josh Altman to have renewed perspective in the Season 8 finale. Also: James and David's St. Ives listing hits the market, but tensions spike with the seller; a nervous David goes to Italy to pop the question to his girlfriend.
Season 9
Thursday, October 6th, 2016

1: The War of Real Estate

The L.A. agents return and gear up for competitive battles in the Season 9 premiere. Here, newly single Josh Flagg mentors a teen buyer with a big budget; Josh Altman lists a sleek hillside home; and Madison Hildebrand takes on a hot beachfront bungalow.

Thursday, October 13th, 2016

2: Bye, Felicia

Old rivalries surface when Josh Flagg's teen client eyes Josh Altman's big-bucks listing, leading to a showdown at the negotiating table. Also, James over-promises to a potential buyer, and James and David's biggest listing begins to slip away.

Thursday, October 20th, 2016

3: Fuchsia My Life!

Josh Altman lists a stunning home that comes complete with a $2 million closet, yet his client refuses every offer. In addition, Josh Flagg works for an Internet mogul, and David copes with a difficult family issue.

Thursday, October 27th, 2016

4: Back on Market

Madison has an easy beachfront sale, but it's threatened when his client works with another agent. Also: Josh Flagg scores a historical party pad; Josh Altman struggles to juggle two Santa Monica listings; and Josh Flagg steps into a new relationship.

Thursday, November 3rd, 2016

5: Montcalm and Carry On

A triple commission could result for Josh Altman in a deal, but he's caught between his fiancé and his client. Also: Josh Flagg tries to find a buyer for a historic hilltop listing, and the Brits' partnership wilts while taking on a contemporary listing.

Thursday, November 10th, 2016

6: White Wedding Day

Josh Altman and Heather prepare for their nuptials in Aspen, Colo., but the big day is jeopardized when they face off in a tense negotiation. Also, a strategy backfires for Josh Flagg, and the Brits can potentially shatter a sales record in Culver City, Cal.

Thursday, November 17th, 2016

7: Zeppo Marx the Spot

Zeppo Marx's iconic abode is listed by Josh Flagg, who battles developers trying to raze the structure. Also, newlyweds Josh and Heather return from their wedding and race to find a dream home, and the Brits help a developer who once rejected them.

Thursday, December 1st, 2016

8: Nightmare on Altman Street

The Brits host a big party in a final effort to sell a St. Ives listing, only to discover agents are out to exploit their client. Also, filmmaker Wes Craven's canyon hideaway is listed, and Josh Flagg tries to seal the deal for a Beverly Drive listing.

Thursday, December 8th, 2016

9: Turn & Burn

Josh Altman clashes with his own client over a big-bucks price for a spicy bachelor pad on Sunset Strip. Also: Josh Flagg shocks family and friends with a big decision; Madison helps a client downsize homes; and unfortunate events follow David and James.

Thursday, December 15th, 2016

10: Surf vs Turf

Madison and the Brits tangle over a modern Malibu compound. Meanwhile, Josh Flagg lists a historical Beverly Hills home in need of restoration, and Josh Altman risks damaging his relationship with a top client when listing offers don't meet expectations.

Thursday, December 22nd, 2016

11: Co-List From Hell

Josh Flagg heads to Paris with Bobby in a plan to propose to him. In addition, Josh Altman deals with an unpredictable homeowner when taking on a Hollywood Hills listing, plus Madison and the Brits continue to clash over an alluring Malibu co-list.

Thursday, December 29th, 2016

12: Best and Final

Josh Flagg pops the big question to his beau in the Season 9 finale. Also: The Brits focus on a Beverly Hills home; Josh Altman grapples with finding a beachfront home for a brash buyer; and Madison tries to score a big-bucks dream listing.
Season 10
Thursday, November 2nd, 2017

1: She's A Boss

Josh Altman may have money on his mind, but with Heather's pregnancy, he's got baby on the brain. Josh Flagg is ready to dance to the top of the real estate market and waltz down the aisle with his fiancé. James has unresolved issues with Madison over a huge listing, but Madison wants him to Brexit his home turf. A new realtor, enters the fray and proves that she's not to be messed with.

Thursday, November 9th, 2017

2: A Tantalizing Offer

Josh Altman heads to an exclusive enclave to try and snag a potentially record-breaking listing. He's put to the test when the sellers don't fall for the Altman charm. Madison gains some momentum with a potential buyer, but his relationship with James might crash the deal. Tracy's got a tight deadline and even tighter budget to try and find her friend a house in Brentwood. She struggles to walk the fine line between friend and agent when she realizes that Camella's eyes are bigger than her budget.

Thursday, November 16th, 2017

3: Unchartered Territory

Due to record-low inventory, Josh Flagg and the Altman Brothers are forced out of their comfort zone. Altman lands the palatial home in Bradbury Estates, but a major mistake threatens his open house! Flagg makes way to the Valley, and has a face off with some agents. A blast from the past comes back to haunt the Brits. Madison and Heather decide to meet.

Thursday, November 30th, 2017

4: Hashtag Sell This Bitch!

Josh Altman has high rollers from Chicago in town, looking to wheel and deal. James and David throw a giant open house focused on families. Tracy holds Bradley's hand as they put his first development project on the market.

Thursday, December 7th, 2017

5: Two Tops Never Work

Flagg is forced to co-list with rival realtor (and Real Househusband) Mauricio Umansky. Tracy lands a dream listing in Brentwood that quickly turns into a nightmare, as Altman gets an offer on his mansion in the Bradbury Estates that just might work.

Thursday, December 14th, 2017

6: Homewood's Where the Heart Is

Tracy battles two brokers from her past to sell a problematic listing in Brentwood. James lands a classic Beverly Hills home but the owner has some old-school demands. Josh Altman's has baby on the brain as he picks up a gorgeous property off Benedict Canyon. Madison introduces Cody to his entire family while in Arizona, and pops a big question.

Thursday, December 21st, 2017

7: Who's Your Daddy?

Josh Flagg struggles to find the balance between planning his over-the-top wedding and juggling over-the-top clients who give a whole new meaning to the word 'picky.' Tracy's got a new listing with a first-time developer who has high expectations and a whole lot of attitude! The Altmans race to the hospital as their baby daughter is born!

Thursday, December 28th, 2017

8: It Wasn't in My Budget!

James and David make a pitch to represent the hottest new high rise building in Los Angeles. Madison's summer rentals are usually a breeze, but a wealthy socialite with tight purse strings threatens to put his plans on pause. Tracy's client wants to sell her two properties in the Hollywood Hills, but has lofty expectations on price.

Thursday, January 4th, 2018

9: Mile High Club

Josh and Matt Altman land the biggest mansion in Bradbury Estates. Madison battles structural problems and mold while selling a friend's house in Brentwood. The Brits throw a huge party at their new high-rise penthouse listing.

Thursday, January 11th, 2018

10: Keys to the Castle

Tracy heads to New York to be mentored by Fredrik Eklund. Josh Altman tackles the beast of Bradbury Estates, Bliss Canyon. Josh Flagg teams up with the Brits for a co-list in Los Feliz, but a crazy seller threatens to throw them off their game.

Thursday, January 18th, 2018

11: Love and Listings

Flagg and Bobby work together on their first co-list, and Flagg gets emotional during their wedding rehearsal dinner. Tracy's ex-client comes crawling back, while Josh Altman faces a tough deadline to sell a tear-down on the Riviera Golf Course.

Thursday, January 25th, 2018

12: Unfinished Business

The Brits host a luxurious open house for their $45 million Bel Air listing. Sparks fly when Flagg and Altman come face to face. Madison gets creative in selling a Malibu country home. Flagg and Bobby tie the knot in Beverly Hills.
Season 11
Thursday, January 3rd, 2019

1: The Struggle Is Real

Josh Flagg may have promised more than he can deliver on a Beverly Hills estate. James and David are forced to come to terms with the state of the Los Angeles market. Josh Altman finds himself under attack during the launch of his newest listing.

Thursday, January 10th, 2019

2: The Good Fight

After the sale of Rose McGowan's home, Tracy holds an estate sale of all of the actress's belongings and memorabilia to help her continue to fight the good fight. Josh Flagg's patience grows thin as a result of his sellers' unrealistic expectations.

Thursday, January 17th, 2019

3: Won't You Be My Neighbor?

Josh Flagg pulls out his bag of tricks in a final attempt to sell the Bel Air house. James and David's hot new listing attracts attention. Josh Altman lists the former Hollywood compound of a mega star only to be blind-sided by its new owner.

Thursday, January 24th, 2019

4: Rumble In The 90210

Things get heated with the seller of his Hollywood Hills compound, and Altman finds him working under new perimeters and an impossible deadline. James and David go above and beyond to get the listing of a highly coveted, one-of-a-kind, home.

Thursday, January 31st, 2019

5: Send It to Viral

Shamed by the drama that broke out at their brokers' open, James and David try to salvage their relationship with the sellers. Tracy tries to find a home for her friend. Flagg creates a hilarious short film to help market an ultra-modern listing.

Thursday, February 7th, 2019

6: Pony Up

In an attempt to sell her historic Del Mar listing, Tracy and team head to the racetrack in search of wealthy buyers. Altman faces a tough negotiator (his wife Heather) when trying to sell a problematic listing in the Bird Streets. And after receiving an unexpected gift, Flagg bakes up a plan to get back on James & David's good side.

Thursday, February 14th, 2019

7: Failure to Launch

Altman goes full hipster in his last ditch effort to sell his an architectural wonder in a trendy Venice neighbourhood. Tracy takes over a stale listing in Brentwood and attempts to revive the grandeur of the historic Georgian estate. A seller asks James & David "where's the FOMO?" as they struggle to get multiple offers for her Brentwood home.

Thursday, February 21st, 2019

8: Brother Dearest

James and David are led to the famed house where the movie "Mommie Dearest" was filmed. Flagg battles his control issues when he teams up with Bobby to sell a new condo development in West Hollywood. After negotiating a risky contingent deal for her client Cathy, Tracy fights the clock in attempt to sell Cathy's Pasadena home.

Thursday, February 28th, 2019

9: Hell or High Water

In an attempt to sell a villa-esque listing that has sat on the market for a year, Altman rents a dunk tank to entice buyers who might love to see him drenched. James & David enter heated negotiations on two of Hollywood's famous homes: The Playboy Bunny "Ranch" and the home where the movie "Mommie Dearest" was filmed. Meanwhile, Flagg reunites with clients who previously fired him in an attempt to sell them a high-rise condo.

Thursday, March 7th, 2019

10: Naked in the Backyard

James works hard to sell a home to singer Kelly Rowland. Josh Flagg gets creative to sell a Bel Air pad built for guitarist Robby Kreiger. Tracy lands a shot at representing a billion dollar development in Dubai, United Arab Emirates.

Thursday, March 21st, 2019

11: Dubai It

Tracy travels to Dubai, United Arab Emirates, to earn a listing that could change her life. She hangs out with Caroline Stanbury. Altman hunts down a mystery property in Malibu to house luxury cars. Flagg and Bobby embark on the ultimate house hunt.

Thursday, March 28th, 2019

12: Friend and Foe

James and David throw a Great Gatsby-themed open house in an effort to sell a Bel Air estate. Tracy launches her Dubai high-rise to a crowd in Los Angeles. Flagg and Altman work together to secure the most sought after listing in Los Angeles.
Season 12
Tuesday, June 16th, 2020

1: Altman and Flagg's Co-List

Sworn enemies Altman and Flagg team up and hit the road in hopes of landing a major listing in La Jolla. Tracy gets creative to sell a Hollywood Hills artists enclave. James and David hit the hiking trails of LA to garner interest in a historic bungalow.

Tuesday, June 23rd, 2020

2: Razor's Edge

James and David struggle with an unrealistic seller in order to move their Hollywood bungalow. Tracy makes the decision to list her own Brentwood home, but wants a huge number for it.. Flagg and Altman launch their La Jolla co-list with a black tie affair, but the event turns sour with some real estate drama between Tracy and the Brits.

Tuesday, June 30th, 2020

3: Rock and a Hard Price

Altman hosts a rockin' open house for a Trousdale party pad that once belonged to Howard Hughes. Flagg tries to find the perfect family house for a very particular buyer, who questions if Flagg is the right fit for her. James and David look to expand their territory into Pasadena and help potential buyers see the potential of a 1970's fixer-upper.

Tuesday, July 7th, 2020

4: Altman Versus Fredrik

Altman hunts for his own flagship office space to create some distance from Fredrik Eklund, a former friend who is trying to make his mark on both coasts. Flagg tries to convince his hesitant seller to put in an offer or lose the home forever. Tracy goes up for the biggest listing of her career with one of the toughest developers in LA, where she could land a 500-million-dollar portfolio off the Malibu coastline.

Tuesday, July 14th, 2020

5: Storm the Castle

Tracy tries to balance her new portfolio with her demanding developer who has high expectations and a rocky past with Altman. James and David are up against the clock to find their 9 months pregnant client her dream home on the Westside before she goes into labor. Flagg and Altman find their new bromance in jeopardy as their La Jolla deal takes an unexpected turn, and they find themselves sitting on opposite sides of a negotiation.

Tuesday, July 21st, 2020

6: Ze Plane, Ze Plane!

Altman struggles to to convince an unrealistic seller but risks losing the potential listing. Tracy gets groovy to attract interest for a new construction with mid-century bones in Pasadena. Flagg goes all out with a plane for his new resort-style trophy listing in Long Beach but it proves more challenging than expected.

Tuesday, July 28th, 2020

7: Flagg It or Bag It

James and David host a backyard barbeque for their new family-oriented estate in Santa Monica. Altman goes after a new modern home in his Bird Streets territory but is shocked when the sellers consider a low-ball offer. Flagg tries to find Glee actress Becca Tobin her dream home in the historic Hollywood Hills.

Tuesday, August 4th, 2020

8: 24 Hours or Else

Altman races against the clock after being thrown a curveball by his Bird Streets sellers. James and David experience difficulties with their Santa Monica gem as the sellers have their own ideas about price, and who the buyers should be. Tracy proves she can dominate other markets as she expands her territory for a new and massive Arizona estate.

Tuesday, August 11th, 2020

9: Swedish Invasion

James and David work with a long-time client Zach Vella to list an architectural gem, but Fredrik's arrival in Los Angeles is putting the pressure on them to get it sold. Altman tries to find a modern above the Sunset Strip for his car enthusiast client with space for all of his toys. Flagg gets into the 90s vibes trying to move a Y2K era modern in the Bird Streets.

Tuesday, August 18th, 2020

10: Medieval Time Machine

Altman lists a castle in Beverly Ridge and leans in to Game of Thrones to get people through the door. Flagg finds himself opposite Fredrik, trying to negotiate a deal while getting a fair price for his client. James and David are under pressure to get their latest Zach Vella listing sold, or else risk getting replaced with a familiar NY agent.

Tuesday, August 25th, 2020

11: One for the 'Gram

Altman throws an epic launch event for a modern with a $48 million price tag and a social media twist. Tracy gets creative to find a buyer for her new WeHo modern in a market that is oversaturated with new construction. Wildfires rage across the LA landscape and have a devastating impact on the market, prompting James and David to try to figure out next steps for their client.

Tuesday, September 1st, 2020

12: Hollywood Royalty

Altman and Tracy co-list a historic Hollywood estate previously owned by Hollywood legend, John Barrymore. James and David go all-in on their new East Coast traditional, a 20-million-dollar stunner in a celebrity enclave, and all the agents stop by to check out the competition.
Season 13
Thursday, September 2nd, 2021

1: A Swedish Soirée

Altman returns to his roots in the Bird Streets neighborhood to sell a modern masterpiece but has a difficult time keeping the sellers happy. Flagg adjusts to a remote work lifestyle and secretly visits Tracy's house to see an old companion.

Thursday, September 9th, 2021

2: Counter Offer Knock Down

Flagg works with an old friend to sell a historic Bel Air home that is designed by a famous architect and occupied by famous owners. Tracy embraces technology in order to try and sell a property that no one is allowed to step foot in.

Thursday, September 16th, 2021

3: Orange You Glad It's a Co-List?

Fredrik reels in a property in Beverly Park only to learn that the sellers want him to co-list the property with Altman. Flagg walks a fine line as he lists a tear down on a great piece of land for a seller who does not want the house torn down.

Thursday, September 23rd, 2021

4: House of Drago

While listing a Hamptons-esque home in Hancock Park, James and David find themselves at odds with each other. Flagg goes to the next level to protect himself and his fellow agent.

Thursday, September 30th, 2021

5: The House That Thighmaster Built

Flagg packs his bags for Palm Springs to sell the home of America's favorite roommate, Suzanne Somers. Tracy balances work and family as she lists her sister's massive 30-million-dollar home in Holmby Hills.

Thursday, October 7th, 2021

6: Two's Company, Three's a Crowd

After agreeing to a co-list in Bel Air, James and David struggle to get a word in edgewise during their showings. Flagg soaks in the waters of Palm Springs as he tries to sell Suzanne Somers' house.

Thursday, October 21st, 2021

7: The Laws of Distraction

When Fredrik tries to get brokers to his Upper Bel Air property, he faces a huge obstacle, LA traffic. James and David create a decoy in order to get a sale in Bel Air. Altman negotiates against his brother.

Thursday, October 28th, 2021

8: Have a Cookie and Relax

Tracy trades her broker hat for a buyer hat when she starts searching for a home in Beverly Hills and is shocked when she realizes Flagg is listing her dream house. Fredrik pushes to set a record price in Upper Bel Air.

Thursday, November 4th, 2021

9: Gate Code Shakedown

Tracy goes head-to-head with Flagg on his listing in the Flats. In Beverly Hills, Altman falls in love with a mid-century masterpiece. Meanwhile, James races to close a deal for Bernard "Harv" Harvey and his wife in the booming Valley market.

Thursday, November 11th, 2021

10: Look Ma', We Made It

Tracy's Abbot Kinney property is a tough sell, but not as tough as her confrontation with Fredrik. Altman wants to make up for misbehaving as a child by giving his parents something special. Flagg's expertise is tested with a very particular buyer.

Thursday, November 18th, 2021

11: 9021 No!

Fredrik and Altman return to their Beverly Park co-list with an offer, but the seller tests the bonds of their relationship. Flagg hosts an exclusive dinner party while trying to close a deal in the Beverly Hills Flats.

Thursday, December 2nd, 2021

12: Trouble in the OC

Even though Flagg has not found a buyer yet, Suzanne Somers' house might just sell. Tracy and her daughters check on the progress of their new house. Fredrik and Altman each snag ocean-front properties as they both want to expand into the new market.

Thursday, December 9th, 2021

13: The Great British Cook-Off

Tracy's delighted to list the house of Gleb Savchenko and Elena Samodanova from Dancing with the Stars, but it needs a facelift before hitting the market. The Brits get their hands dirty when hosting a dinner party at their 30-million-dollar Nightingale property. Altman hustles for the chance to list a property in Brentwood that could go for over $40 million.

Thursday, December 16th, 2021

14: The One with the 7 Foot Marilyn

Tracy tries to dance her way to a deal on the Skyline property. Altman aims to break Brentwood records with a property that has more bells and whistles than anyone could dream of.

Thursday, December 23rd, 2021

15: Josh and Josh 101

Thursday, December 30th, 2021

16: Josh and Josh 102
Season 14
Thursday, December 8th, 2022

1: Just the Three of Us

Josh Altman, Josh Flagg and Tracy Tutor collaborate and compete with one another on a whole new level. Tracy takes a wild swing on a record-setting mansion. Altman gets a second chance at a listing. Flagg opens up about his divorce from Bobby.

Thursday, December 15th, 2022

2: The First Husband's Club

Altman and Tracy go head-to-head on the sale of a historic property. Flagg continues to deal with both divorce and indecisive twins. Tracy's client, and her many cats, have fallen head over tails in love with a Diane Keaton property they must have.

Thursday, December 22nd, 2022

3: A Game of Cat and House

Tracy brings Flagg in on a deal. Altman mentors a new broker who once took a chance on him only to find out that the tables are turned.

Thursday, January 5th, 2023

4: Gentlemen Prefer Blondes

Tracy and Heather prove that two blondes are better than one when they score more than they bargained for after teaming up to sell a Beverly Hills home. Flagg discovers that Marilyn Monroe once called his new listing home.

Thursday, January 12th, 2023

5: To Sell or Not to Sell

Tracy's latest listing yields an interesting new development. Josh Altman and Heather clash after having different reactions to an unexpected offer that comes knocking on their door. Josh Flagg reveals a new mystery man in his life.

Thursday, January 19th, 2023

6: The Rocky Hazen Picture Show

Flagg and Altman team up to sell a deluxe apartment in the sky. Tracy and Heather join forces to sell the dream on a coveted Beverly Hills listing. Neither is as easy as it seems.

Thursday, January 26th, 2023

7: Rate Hikes and Date Nights

A downturn in the market is no longer conjecture but reality, which comes as a rude awakening to Altman, Flagg and Tracy. The good news is that Flagg, at least, has a pleasant new distraction named Andrew.

Thursday, February 2nd, 2023

8: Breakin' Up Is Hard To Do

Flagg comes face to face with his ex. Altman may run L.A., but he's still got plenty to prove in the OC. Tracy puts Juliet to work.

Thursday, February 9th, 2023

9: Comission Omission

Altman and Flagg revisit a site of a previous throwdown. Tracy has fun with one of Altman's agents.

Thursday, February 16th, 2023

10: Triple Threat

Altman enlists Tracy and Flagg to help him tackle a new development in Vegas. The three turn to Hollywood for inspiration for an event. The trio hopes to lure mega-wealthy buyers to a barren landscape atop the hills overlooking Sin City.

Thursday, February 23rd, 2023

11: Flagg and Loathing in Las Vegas

Altman, Flagg and Tracy triple-list in Vegas, which could yield high commissions. Heather confronts Altman about being left out after putting in the work to get the listing off the ground. Tracy isn't happy with Flagg's behavior.

Thursday, March 2nd, 2023

12: To the Max

Altman, Flagg and Tracy go full-on "Mad Max" as they throw a Hollywood movie-inspired party to launch a desert development in Vegas.