update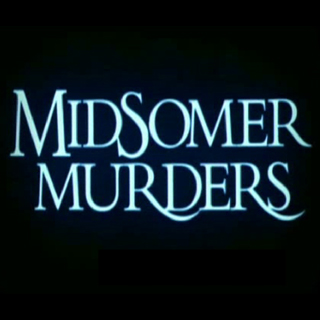 Season 0
not specified

12: D.C.I. Barnaby & Me 2 - How it all Began

not specified

13: D.C.I. Barnaby & Me 2 - Funniest Moments

not specified

14: D.C.I. Barnaby & Me 2 - Favourite Story Line

not specified

15: D.C.I. Barnaby & Me 2 - Favourite Leading Lady

not specified

16: D.C.I. Barnaby & Me 2 - Best Location

Thursday, March 27th, 1997

1: The Killings at Badger's Drift (Pilot)

A gentle stroll in the woods for Miss Emily Simpson ends in tragedy. To the village doctor Miss Simpson's death looks natural, but her old friend, Lucy Berringer, is unconvinced. Lucy eventually draws the unwilling Chief Inspector Barnaby into the cae. Barnaby's investigation reveals old rivalries, old loves and new scandals. Then a second horrifying killing shocks Barnaby into running the murderer to the ground.

Thursday, March 27th, 1997

0: The Killings at Badger's Drift (Pilot)

A gentle stroll in the woods for Miss Emily Simpson ends in tragedy. To the village doctor Miss Simpson's death looks natural, but her old friend, Lucy Berringer, is unconvinced. Lucy eventually draws the unwilling Chief Inspector Barnaby into the cae. Barnaby's investigation reveals old rivalries, old loves and new scandals. Then a second horrifying killing shocks Barnaby into running the murderer to the ground.

Sunday, March 29th, 1998

7: D.C.I. Barnaby & Me 2 - Most Intriguing Crime

Death Of A Hollow Man - 1998 (Series 1, Episode 3)

Wednesday, February 3rd, 1999

11: D.C.I. Barnaby & Me 2 - Favourite Episode

Strangler's Wood - 1998 (Series 2, Episode 2)

Sunday, September 2nd, 2001

8: D.C.I. Barnaby & Me 2 - Most Difficult to Film

The Electric Vendetta - 2001 (Series 4, Episode 3)

Sunday, September 22nd, 2002

9: D.C.I. Barnaby & Me 2 - Most Dramatic Episode

Murder on St. Malley's Day - 2002 (Series 5, Episode 3)

Friday, January 3rd, 2003

10: D.C.I. Barnaby & Me 2 - Most Bizarre Episode

A Talent for Life - 2002 (Series 6, Episode 1)

Saturday, December 25th, 2004

2: Ghosts of Christmas Past

Exactly nine years after Ferdy Villiers killed himself, his family gathers, with guests, for Christmas at Draycott House, their ancestral country seat - a big country house which has seen better days. There are already tensions in the air when it becomes clear that the surviving members of the Villiers family have some dark secrets to keep. A riddle in a Christmas cracker accurately predicts two deaths. Then Jennifer Carter dies in what seems at first to be a shooting accident, after a shotgun is interfered with, and Aunt Lydia is fatally injured by being pushed downstairs. To solve the crimes in the present day, Barnaby is sure he needs to understand the past suicides of Ferdy Villiers and Clare English.

Tuesday, November 14th, 2006

5: Super Sleuths

Super Sleuth: The Making Of Midsomer Murders MIDSOMER MURDERS is the biggest drama export out of the UK, becoming one of the most successful mysteries both in its domestic market and overseas. This special documentary examines Inspector Barnaby - his methods and techniques of investigation, from his time in the original novels through his translation to television. Super Sleuth goes behind the scenes on Midsomer Murders including interviews with stars John Nettles (Barnaby), Daniel Casey (Troy), Jane Wymark (Joyce Barnaby) and Laura Howard (Cully Barnaby) plus series producer Brian True-May, script writer Anthony Horowitz and novelist Caroline Graham.

Tuesday, May 8th, 2007

19: Interview with Jane Wymark

An interview with Jane Wymark, who plays Inspector Barnaby's wife.

Saturday, May 24th, 2008

3: Surviving Midsomer: An Insiders Guide

Saturday, May 24th, 2008

4: Map of Midsomer

Season 11 Extras, Map of Midsomer John Nettles explores the locations used when filming the popular mystery series.

Saturday, May 24th, 2008

6: D.C.I. Barnaby & Me

Wednesday, October 13th, 2010

20: Interview with Barry Jackson

An Interview with Barry Jackson, who plays the role of forensic pathologist Dr. George Bullard.

Wednesday, October 13th, 2010

21: Interview with John Nettles

An Interview with John Nettles, who plays the role of Detective Chief Inspector Tom Barnaby.

Sunday, March 20th, 2011

17: An Interview with Jason Hughes

An interview with Jason Hughes, who plays Detective Sergeant Ben Jones - the third character to act as Barnaby's assistant.

Monday, June 10th, 2019

18: Midsomer Murders 20th Anniversary Special

Presented by John Nettles, this anniversary special features stars past and present discussing the peculiar quirks of the delightful yet deadly county.

Sunday, May 29th, 2022

22: 25 Years of Mayhem

Celebrating 25 years of Midsomer Murders
Season 1
Sunday, March 23rd, 1997

1: The Killings at Badger's Drift

An elderly woman is found dead in her own cottage and DCI Tom Barnaby is convinced the death is not a simple accident.

Sunday, March 22nd, 1998

2: Written in Blood

After a noted author speaks before a group of local Midsomer writers, the naked body of the event's host is found bludgeoned to death in his bedroom.

Sunday, March 29th, 1998

3: Death of a Hollow Man

DCI Barnaby donates time to the local amateur dramatic society when his wife Joyce is cast in a revival of "Amadeus," but complications arise when the leading man is murdered onstage.

Wednesday, April 22nd, 1998

4: Faithful unto Death

When the wife of a wealthy local businessman disappears, Barnaby finds that Fawcett Green harbors a complex web of financial and romantic entanglements.

Wednesday, May 6th, 1998

5: Death in Disguise

DCI Barnaby needs all his wits about him as he investigates a string of deaths at a local New Age commune.
Season 2
not specified

5:

Wednesday, January 20th, 1999

1: Death's Shadow

A group of five children - members of a secret society - peel away from the rest of the pupils and head towards the woods. There is something conspiratorial about them. They congregate at a ruined greenhouse and begin smashing the windows with bricks. Simon, one of the eldest boys, hands Felix, the youngest and most vulnerable of the group, a brick which he lobs at the greenhouse.

Wednesday, February 3rd, 1999

2: Strangler's Wood

When Carla Constanza - the face of Brazil's leading cigarette brand for Monarch Tobacco - is found strangled in the infamous Strangler's Wood, Barnaby and Troy not only find themselves investigating her murder, but three identical unsolved murders of innocent girls from eight years before.

Friday, February 12th, 1999

3: Dead Man's Eleven

Shock ripples across the village of Fletcher's Cross when a prominent businessman's trophy wife is bludgeoned to death with a cricket bar. While the victim had no apparent enemies, her avaricious husband, Robert Cavendish, is hated by all.

Sunday, September 19th, 1999

4: Blood Will Out

Some distance away the demented bee-like sound of an old moped cuts through the silence of the valley as Fleur motors her way through the village. She waves to the mild mannered shopkeeper, Peter Fairfax who is preparing his shop window. As Peter watches her go Tilly Dinsdale cycles past, wearing her usual green wellies and waxed jacket, in too much of a rush to stop - much to Peter's relief.
Season 3
Friday, December 31st, 1999

1: Death of a Stranger

Fox hunting, taxidermy and Oscar Wilde are part of the backdrop as Barnaby and Troy investigate a series of murders, beginning with that of a tramp in the woods.

Saturday, January 22nd, 2000

2: Blue Herrings

A visit to his convalescent aunt prompts Barnaby to investigate a series of suspicious deaths at the nursing home where she is staying.

Saturday, January 29th, 2000

3: Judgment Day

When a local thief and womanizer is killed with a pitchfork, the residents of Midsomer Mallow fear for their chances in the Perfect Village Competition.

Saturday, February 5th, 2000

4: Beyond the Grave

With much enthusiasm he recounts the story of The Battle of Aspern Tallow and the wealthy royalist, Jonathan Lowrie. He describes how Jonathan, having survived the conflict, made his way through the village, pausing only briefly to drink from the well, towards the church.
Season 4
Sunday, September 10th, 2000

1: Garden of Death

When an arrogant aristocratic family's decision to develop a memorial garden into a commercial tea shop has the villagers up in arms, murders past and present rear their heads.

Sunday, August 26th, 2001

2: Destroying Angel

When a hotel owner dies, the manager misses the reading of the will that names him part-owner.

Sunday, September 2nd, 2001

3: Electric Vendetta

The body of a criminal is found in a crop circle, and the locals blame extra terrestrial activity for the death. But Barnaby is not convinced.

Sunday, September 9th, 2001

4: Who Killed Cock Robin?

Barnaby and Troy are drawn to Newton Magna where their search for a horse whisperer allegedly struck by a car is complicated by the discovery of a body in the town well.

Sunday, September 16th, 2001

5: Dark Autumn

The near decapitation of the local postman, whose hyperactive libido also makes him the village lothario, leads to a series of grisly murders involving other promiscuous villagers.

Sunday, September 23rd, 2001

6: Tainted Fruit

When the body of a local beauty is discovered by the pool at her manor house, Barnaby and Troy uncover a seedy world of adultery and deceit within the affluent rural community.
Season 5
Sunday, June 16th, 2002

1: Market for Murder

An investigation of a car fire and a bludgeon murder lead Barnaby and Troy to investigate the members of a local reading club which has an agenda that goes beyond books.

Sunday, June 23rd, 2002

2: A Worm in the Bud

A woman is found dead in Setwale Wood, an apparent suicide, except that her suicide note is emailed after her body has already been sighted.

Sunday, September 15th, 2002

3: Ring Out Your Dead

Someone is killing off bell ringers of parish church in the week before a big bell-ringing competition takes place in the village of Midsomer Wellow.

Sunday, September 22nd, 2002

4: Murder on St. Malley's Day

Barnaby investigates the murder of a boy during a traditional annual race at an exclusive private school but is met with resentment.
Season 6
Friday, January 3rd, 2003

1: A Talent for Life

Something fishy is going on concerning the clubbing deaths of two local residents.

Friday, January 10th, 2003

2: Death and Dreams

The investigation into an elaborate suicide leads Barnaby to suspect the dead man may have had help pulling the trigger.

Friday, January 17th, 2003

3: Painted in Blood

Barnaby's wife finds a body on the Midsomer Florey village green while taking part in a watercolor class.

Friday, January 24th, 2003

4: A Tale of Two Hamlets

When heirs of the aristocratic Smythe-Webster family are killed, Barnaby's investigation uncovers long-hidden family secrets.

Friday, January 31st, 2003

5: Birds of Prey

Investment in a secret invention leads to an apparent suicide in Midsomer Magna, and a plan to steal valuable falcon eggs leads to another death.
Season 7
Sunday, November 2nd, 2003

1: The Green Man

Barnaby and Troy tackle two separate cases as Troy prepares to leave Midsomer after his promotion to DI.

Sunday, January 4th, 2004

2: Bad Tidings

Barnaby's new sergeant, Dan Scott, arrives on the day after the murder of a local shrew occurs, and he is immediately put to work.

Sunday, January 11th, 2004

3: The Fisher King

Long-suppressed family secrets, stolen artifacts, and a thirty year-old death at a Celtic burial site result in a series of murders in present-day Midsomer.

Sunday, January 18th, 2004

4: Sins of Commission

When Midsomer hosts its 12th Annual Literary Festival, an author is found with his neck broken. More writers will die before the winner of the competition is announced.

Sunday, January 25th, 2004

5: The Maid in Splendour

Midsomer Worthy's beloved local pub figures in a case involving unrequited love, secret business deals and passionate affairs.

Sunday, February 29th, 2004

6: The Straw Woman

Midsomer comes closer and closer to its boiling point when a priest is burned to death inside the effigy of a straw woman and more people burst into flames spontaneously, as though by witchcraft.

Saturday, December 25th, 2004

7: Ghosts of Christmas Past

Nine years after Ferdy Villers killed himself, his family reunites for Christmas, unaware that someone is out for revenge.
Season 8
Sunday, October 10th, 2004

1: Things That Go Bump in the Night

Undertaker Patrick Pennyman is found dead with his wrists slashed and suspicion turns towards a spiritualist church.

Sunday, October 17th, 2004

2: Dead in the Water

During a regatta, the body of Rowing Club chairman Guy Sweetman is found bludgeoned and drowned. Bachelor Sweetman was prolifically promiscuous and jealousy would seem to be the motive.

Sunday, January 9th, 2005

3: Orchis Fatalis

Barnaby and Scott follow a trail of dead people involved in the collecting of rare orchids.

Sunday, January 16th, 2005

4: Bantling Boy

A four-member syndicate owns a racehorse that two of them are desperate to sell and two of them are determined to keep. When one of them is murdered, Barnaby is on the case.

Sunday, January 23rd, 2005

5: Second Sight

John Ransom collapses and dies outside a pub after a fight with his brother-in-law over the baptism of his niece. He has electrical scars across the top of his head.

Monday, March 14th, 2005

6: Hidden Depths

Troubled solicitor Nick Turner falls from the roof of his home. Is this suicide disguised as murder?

Sunday, April 3rd, 2005

7: Sauce for the Goose

When a corporate giant tries to acquire a small but respected relish factory owned and run by a dysfunctional family, a naked body is found in the warehouse.

Sunday, October 2nd, 2005

9: Midsomer Rhapsody

Joan Alder, the local composer of a very successful piece of music, 'Midsomer Rhapsody', died twenty years ago, leaving bitternesses among her family. Barnaby and his wife know her mother, Peggy Alder, who is about to remarry. A local man is murdered, and Barnaby realises that he was her music teacher. Then a valuable manuscript shows up among the murdered man's effects, that appears to be an early draft of the work as a collaboration by two hands, but Barnaby suspects it is a forgery, by someone who hopes to gain a share in the continuing royalties. Then Joan's long-lost daughter, Sarah Douglas, appears, followed by the revelation that her boyfriend, who was thought to be dead, is living close by. As the number of people with an interest in Joan Alder's work increases, the number of those interested in her work decreases as further murders occur.

Sunday, October 2nd, 2005

8: Midsomer Rhapsody

Deaths follow the discovery of a valuable musical manuscript sold cheaply at an auction.
Season 9
Saturday, September 10th, 2005

1: The House in the Woods

A secluded old dark house, believed haunted by the residents of Midsomer Newton, becomes the scene of a double murder when a house-hunting yuppie couple is found garroted.

Sunday, February 26th, 2006

2: Dead Letters

When Sergeant Scott falls ill, Barnaby and PC Ben Jones (Jason Hughes, "Killing Me Softly") investigate a series of murders linked to the death of a beauty queen which occurred several years previously.

Sunday, March 5th, 2006

3: Vixen's Run

Sir Freddy Butler collapses during a speech. The PM suggests the death is due to natural causes, however Barnaby is not convinced. Sir Freddy's will is stolen and his lawyer's house is burned down in an arson attack.

Sunday, March 12th, 2006

4: Down Among the Dead Men

Expert blackmailer Martin Barret is murdered and there is no shortage of suspects.

Monday, June 12th, 2006

5: Four Funerals and a Wedding

A 90-year-old battle of the sexes comes to a head in Midsomer Broughton, with casualties on both sides.

Monday, June 19th, 2006

6: Country Matters

Controversy about a proposed supermarket ruining the quality of life in a small village, marital infidelity, contaminated soil and kinky sex lead to murder.

Monday, June 26th, 2006

7: Death in Chorus

A heated competition among Midsomer church choirs is interrupted by the bludgeon murder of the Midsomer Worthy's tenor, a local artist.

Monday, July 3rd, 2006

8: Last Year's Model

Barnaby begins to think the damning evidence he helped provide to convict a murderess wasn't exactly as watertight as it first looked.
Season 10
Sunday, November 12th, 2006

1: Dance with the Dead

When the body of a young man is found at a WWII hangar full of exhaust fumes, it looks like suicide. But the man was not alone - and he was hit on the head before he died. Where is his girlfriend, newcomer Laura Sharp?

Friday, January 19th, 2007

2: The Animal Within

When Faith Alexander arrives in Midsomer Deverell to meet her long-lost uncle Rex Masters, she is surprised to find he has disappeared and told everyone she was killed in a plane crash. Then Rex's body is found in the weir and his friends produce wills, each claiming to inherit his fortune.

Friday, January 26th, 2007

3: King's Crystal

When King's family enterprise shatters into pieces and its accountant winds up stabbed, Barnaby digs into rivalries of business and blood-while Jones explores secret Masonic rites.

Friday, February 2nd, 2007

4: The Axeman Cometh

30 years past their prime, the band Hired Guns hopes to play at the Midsomer Rocks Music Festival. But their fans are disappointed when someone kills the band members one by one.

Tuesday, May 8th, 2007

5: Death and Dust

The detectives have to decide if the murder of a young GP killed the wrong victim, or if the recently engaged Dr. James Kirkwood was really the intended target.

Sunday, June 3rd, 2007

6: Picture of Innocence

Barnaby is implicated in a murder when a photo of him in a passionate embrace with another woman is displayed shortly before the woman's estranged husband, photographer Lionel Bell, is strangled.

Sunday, April 27th, 2008

7: They Seek Him Here

When Nick Cheyney, the director of a new adaptation of 'The Scarlet Pimpernel' is beheaded by a guillotine on set, there is no shortage of suspects. Can Barnaby and Jones find the killer before the case becomes as bloody as the French Revolution?

Sunday, May 11th, 2008

8: Death in a Chocolate Box

Barnaby and Jones investigate a murder of a former friend and colleague in Midsomer Holm, a small village inhabited by reformed ex-cons.
Season 11
Tuesday, January 1st, 2008

1: Shot at Dawn

A 90-year-long feud between two families, the Hicks and the Hammonds, appears to have escalated to murder.

Saturday, May 10th, 2008

2: Blood Wedding

Barnaby has to deal with a murder at the wedding reception for a local aristocratic family as well as daughter Cully's upcoming nuptials.

Saturday, May 24th, 2008

3: Left for Dead

Jones is brought back to his home town to help investigate a series of murders linked to childhood friends and events that occurred years earlier.

Saturday, May 31st, 2008

4: Midsomer Life

When a man who has been missing for two weeks is found dead in the woods near Midsomer, Barnaby finds connections between him and a magazine editor known for his killer reviews of local hotels and restaurants.

Saturday, June 14th, 2008

5: The Magician's Nephew

The traditions of the Temple of Thoth, a local cult in Midsomer, appear to be related to a series of murders using poison of the poison dart frog.

Saturday, July 5th, 2008

6: Days of Misrule

During the Christmas days, Barnaby has to solve an explosion as well as a number of murders near a freight company while trying to cope with his acting CS who has very strong beliefs about teamwork.

Tuesday, August 5th, 2008

7: Talking to the Dead

Barnaby finds connections between a supposedly haunted forest, the traceless disappearances of two couples and a gang of antiquity thieves.
Season 12
Wednesday, July 22nd, 2009

1: The Dogleg Murders

A member is killed with a golf club on the Whiteoaks Golf Course. During the investigation, Barnaby discovers Whiteoaks to be full of hatred, gambling, violence, jealousy and extortion.

Wednesday, July 29th, 2009

3: Secrets and Spies

A number of murders near a government safe house in Midsomer appear to be connected to a group of British spies stationed in East Berlin during the Cold War.

Wednesday, August 5th, 2009

2: The Black Book

The sale of a previously unknown painting by an 18th century painter sends Barnaby into an investigation of murders as well as art forgery.

Wednesday, September 23rd, 2009

4: The Glitch

An air traffic computer system, based on the theories of an eccentric college professor, is denounced by the creator, causing a financial crisis for its backers.

Monday, September 28th, 2009

5: Small Mercies

The dead body of a local troublemaker and lady's man is found in the model village which is the chief tourist attraction of Little Worthy.

Wednesday, January 27th, 2010

6: The Creeper

A cat burglar named "The Creeper" is breaking into the estates of Causton, and the alcoholic writer threatening a "tell-all" book about his friends turns up dead.

Wednesday, April 14th, 2010

7: The Great and the Good

A troubled schoolteacher, subject to sleepwalking and quasi-paranoia, feels that an intruder has been in her house, and doubters find dead bodies to confirm her fears.
Season 13
Wednesday, February 10th, 2010

1: The Sword of Guillaume

The Causton Chamber of Commerce takes a bus trip to the seaside resort of Brighton, and a serial killer decapitates several of them with an ancient sword.

Wednesday, May 12th, 2010

2: The Made-to-Measure Murders

A tailor dies of a heart attack. Two years later, his widow is murdered on her way to the vicarage. The vicar is also murdered after receiving a mysterious letter.

Wednesday, September 8th, 2010

3: Blood on the Saddle

A Wild West show comes to Ford Florey and a serial killer starts to eliminate villagers in "Western" ways over a parcel of disputed swampland.

Wednesday, September 22nd, 2010

4: The Silent Land

Jeff Bowmaker runs a profitable business in Midsomer Magna, conducting spooky "ghost tours" at night, but the unpopular village librarian turns up dead.

Wednesday, October 6th, 2010

5: Master Class

A gifted young pianist with emotional issues is in competition with other young talents for a scholarship to a prestigious private musical academy.

Wednesday, October 13th, 2010

6: The Noble Art

When a famous 1860 bareknuckle boxing bout is restaged with great pomp in Midsomer Morchard, dead bodies begin to pile up.

Wednesday, January 12th, 2011

7: Not in My Back Yard

A group of conservationists objects to the development of a pristine part of the village and adherents from both sides of the disagreement become victims of a mysterious killer.

Wednesday, February 2nd, 2011

8: Fit for Murder

Joyce talks Barnaby into enrolling in a spa located in a remodeled manor house but the bodies start to pile up when he's there.
Season 14
Wednesday, March 23rd, 2011

1: Death in the Slow Lane

When a local DJ is crushed to death at a traditional girls' boarding school, new Midsomer DCI John Barnaby - cousin to Tom - discovers that murder and deception are never far away from the quaint villages.

Wednesday, March 30th, 2011

2: Dark Secrets

The reclusive lives of an eccentric elderly couple come under police scrutiny when a social services investigator is murdered.

Wednesday, April 20th, 2011

3: Echoes of the Dead

The drowning of a woman in a bathtub is the first in a series of copycat murders imitating infamous killings from the past.

Wednesday, May 25th, 2011

4: The Oblong Murders

Barnaby sends Jones undercover into a New Age cult to investigate the disappearance of a young woman who entered an introduction course and then never left the movement.

Wednesday, September 21st, 2011

5: The Sleeper Under the Hill

The gruesome discovery of a farmer's eviscerated body in an ancient stone circle is made just days before the spring equinox.

Wednesday, October 12th, 2011

6: The Night of the Stag

Local bootleggers come under suspicion after the disappearance of a government inspector.

Wednesday, October 26th, 2011

7: A Sacred Trust

Vandalism and violence send shock waves through Midsomer's cloistered nunnery.

Wednesday, January 11th, 2012

8: A Rare Bird

Barnaby and Jones investigate whether competition between ornithology enthusiasts led to murder.
Season 15
not specified

7: Death and The Divas - extra

Wednesday, February 1st, 2012

1: The Dark Rider

The DeQuettevilles and the Fleetwoods have been enemies since the English Civil War. Now, the DeQuettevilles are dying after seeing a headless horseman. Is the ancient feud to blame?

Wednesday, March 21st, 2012

2: Murder of Innocence

When a barrister is killed in Midsomer, suspicion falls on convicted murderer Grady Felton. But Grady has a solid alibi. Barnaby suspects he is working with an accomplice - until Grady himself is targeted in an arson attack.

Tuesday, September 25th, 2012

3: Written in the Stars

During a total eclipse of the sun, an astronomer is bludgeoned to death by a meteor and an astrologer claims to have predicted each subsequent murder.

Wednesday, January 2nd, 2013

4: Death and the Divas

A film historian writing about a 1960s horror actress is killed in her home. It becomes the start of what appear to be a series of copycat murders based on the actress' films.

Wednesday, January 9th, 2013

5: The Sicillian Defence

When a young girl wakes up from a mysterious coma, she finds that no one knows what happened to her boyfriend who disappeared around the same time she was attacked.

Wednesday, January 30th, 2013

6: Schooled in Murder

At the factory where the world-famous Midsomer Blue Cheese is made, a dairy worker is brutally murdered by a giant round of weaponized cheese.
Season 16
Tuesday, December 24th, 2013

1: The Christmas Haunting

Barnaby and his new partner, Detective Sergeant Charlie Nelson (Gwilym Lee), investigate the fatal stabbing of a man with an antique sword during a ghost-hunting party at a 'haunted' manor house.

Wednesday, January 8th, 2014

2: Let Us Prey

A series of murders in Midsomer St Claire seems to be inspired by macabre images on a medieval fresco recently discovered in the church crypt.

Wednesday, January 29th, 2014

3: Wild Harvest

When the landlord of Wyvern House meets a brutal and untimely death in his own woods, many aspersions are cast.

Wednesday, February 5th, 2014

4: The Flying Club

The owner of Finchmere airfield is dropped from a plane to meet a gruesome death. Are anti-craft campaigners behind his murder? Or does it link back to a WWII mission?

Wednesday, February 12th, 2014

5: The Killings of Copenhagen

Barnaby and Nelson join forces with two female Danish police detectives after a Midsomer businessman is poisoned during a trip to Copenhagen.
Season 17
Wednesday, January 28th, 2015

1: The Dagger Club

Artist Suzie Colebrook is electrocuted by a roulette wheel shortly after discovering a break-in at her home in Luxton Deeping.

Wednesday, February 4th, 2015

2: Murder by Magic

Pub landlady Hannah Altman is crushed to death by a giant Perspex box during a magic show by famous illusionist Gideon Latimer.

Wednesday, February 11th, 2015

3: The Ballad of Midsomer County

Festival organizer Toby Winning is found dead on the morning of the Lower Crosby Folk Festival, shortly after announcing plans to move the festival nearer to London.

Wednesday, February 18th, 2015

4: A Vintage Murder

When people start collapsing at the launch tasting of Midsomer Vineyard's newest sparkling wine, Kate Wilding discovers that the glasses had been laced with slug pellets.
Season 18
Wednesday, January 6th, 2016

1: Habeas Corpus

When a wealthy landowner's body goes missing right after his death, a sinister web of secrets and lies is exposed in the village of Little Malton.

Wednesday, January 13th, 2016

2: The Incident at Cooper Hill

A local forest-ranger suffers a strange death after mysterious lights appear in the sky over UFO hot-spot Cooper Hill.

Wednesday, January 27th, 2016

3: Breaking the Chain

Cyclist Greg Eddon is murdered after winning the local leg of a national race, beating teammate Mitch McCordell at the last minute.

Wednesday, February 3rd, 2016

4: A Dying Art

The grand opening of a new Sculpture Park is marred by murder in the picturesque Midsomer village of Angel's Rise.

Wednesday, February 10th, 2016

5: Saints and Sinners

A saint's bones are discovered in the village of Midsomer Cicely. When the body of the leader of the archaeological dig is found, detectives learn they were buried alive.

Wednesday, February 17th, 2016

6: Harvest of Souls

When the owner of an equestrian center is trampled by his own horse, Barnaby unravels a complex feud from the past.
Season 19
Sunday, December 18th, 2016

1: The Village That Rose from the Dead

When a man is found murdered during the reopening of a ghost village, Barnaby and his new temporary DS, Jamie Winter, must unravel a sinister web of lies from both past and present in order to catch the killer.

Wednesday, January 4th, 2017

2: Crime and Punishment

The Bleakridge Watch patrols the streets of their remote village, exposing anyone who steps outside the law. When one of their members dies, Barnaby uncovers just how far some people will go for power.

Wednesday, January 11th, 2017

3: Last Man Out

When star cricketer Leo Henderson dies during a tournament, the investigation draws Barnaby into a dangerous game with a surprise visitor from his past.

Wednesday, January 18th, 2017

4: Red in Tooth & Claw

The discovery of a body covered in live rabbits reveals a sinister side to the local pet show. Is this a rivalry taken too far or is the killer driven by something darker?

Sunday, May 13th, 2018

5: Death by Persuasion

When a young girl dressed in period attire slips away from a Jane Austen weekend and is found stabbed in the woods, Barnaby needs to look back in time to find the killer.

Sunday, May 20th, 2018

6: The Curse of the Ninth

When a prize-winning violinist is killed and his Stradivarius stolen, Barnaby must sort through a myriad of suspects and motives to find the real killer.
Season 20
Sunday, March 10th, 2019

1: The Ghost of Causton Abbey

Causton is buzzing at the opening of a new brewery on the site of a famously cursed Abbey. But excitement turns to fear when a man is found boiled to death in one of the vats. DCI Barnaby and DS Winter are puzzled; could this really be about beer?

Sunday, March 17th, 2019

2: Death of the Small Coppers

When Mahesh Sidana - butterfly collector and founding member of an elite IQ society - is found murdered, pinned to a wall in a manner akin to his treasured butterfly specimens, DCI Barnaby and DS Winter are thrust into a crime that impacts not only on their community, but internationally.

Sunday, May 19th, 2019

3: Drawing Dead

Carver Valley's comic festival is in full swing when the village is shocked by the murder of a former supermodel. With a scathing comic shaming several villagers as the only lead, Barnaby and Winter are left trying to separate fact from fiction.

Monday, August 26th, 2019

4: The Lions of Causton

Barnaby gets to relive his former days of sporting glory when a death at the local Rugby Club sends Barnaby and Winter into a muddle of rucks, old grudges, new romances… and artisanal chocolates?

Monday, January 6th, 2020

5: Till Death Do Us Part

Barnaby is less than impressed when Sarah drags him to a family friend's wedding. But things soon go from bad to worse when tragedy strikes and Barnaby is called into action to catch a murderer with an apparent penchant for local brides.

Tuesday, January 14th, 2020

6: Send in the Clowns

Things take a gruesome turn when Ferraees Circus comes to town, bringing with it a chain of sinister clown sightings, threatening notes and deathly dangerous circus acts. Barnaby will have to face up to his fears in order to solve the case.
Season 21
Tuesday, January 21st, 2020

1: The Point of Balance

When a former ballroom-dance champion is found dead, Barnaby and Winter go toe-to-toe with rival dancers, jealous partners, and suspicious corporate sponsors.

Tuesday, February 4th, 2020

2: The Miniature Murders

The worlds of miniature dollhouses and real houses collide when a prolific real-estate agent is shot at the unveiling of a museum's new dollhouse collection.

Sunday, March 21st, 2021

3: The Sting of Death

Barnaby and Winter are called to the home of a master beekeeper after he is injured trying to apprehend a thief. Suspicions fly when one of the locals is stung to death.

Sunday, March 28th, 2021

4: With Baited Breath

When participants in a fishing competition and an extreme obstacle course sabotage each other's events, it's not long before someone's life is on the line.
Season 22
not specified

6: The Witches of Angel's Rise

When a body is found surrounded by ritual symbols on the eve of a Psychic Fayre, Barnaby must step into the spiritual world of mediums, psychics, and occult followers to find the killer.

Sunday, April 4th, 2021

1: The Wolf Hunter of Little Worthy

After a local photographer wins an urban myth competition with his creation of The Wolf Hunter, it unexpectedly gains a cult following.

Sunday, April 11th, 2021

2: The Stitcher Society

A local outcast, who was controversially acquitted of murder years previously, is the latest inductee into a post-operative heart rehab club. Following his arrival, members dreams of a second chance at life begin being cut short.

Sunday, October 3rd, 2021

3: Happy Families

Barnaby is investigating the murder of Victor Karras, a manufacturer of exclusive board games, who appears to have been poisoned.

Sunday, May 29th, 2022

4: The Scarecrow Murders

The annual scarecrow festival in Midsomer takes a terrible turn when dead bodies are found placed on piles next to the festival's straw creations. Barnaby's investigation shows a deep competitive rivalry that makes people do just about anything to win.

Sunday, May 28th, 2023

5: For Death Prepare

The Midsomer Mummers, a company for amateur opera, is in the middle of rehearsals for a charity concert when a dead body is found at the theatre. The investigation's goal is to find out which person has the greatest wishes to be at the centre of attention.
Season 23
not specified

5:

not specified

6: N/A

not specified

1: The Blacktrees Prophecy

Deep in Blacktrees Forest is a bombproof shelter built by a man named Warren Kaine. His extreme paranoia has drawn other survivalists to the village, and now a doomsday prepper group meets weekly. But after the controversial ousting of a member, Warren has a target on his back. Preaching survival at any cost comes back to haunt him as the Blacktrees Prophecy claims its first--but not last--victim.

not specified

2: The Debt of Lies

Elaine Bennet has just moved into a housing association for retired police officers. When she is found murdered, Barnaby quickly realizes that the killer must be found among the police pensioners. The clues seem to lead to a 30-year-old robbery.

not specified

3: A Grain of Truth

Tom and Chrissie Larkton are baking superstars. They run a bakery from an old water mill, but rumor has it that they are looking to expand, and that is not popular in the area. Is that why someone is apparently trying to poison Chrissie?

not specified

4: Dressed to Kill

The residents of the village of Elverton-Cum-Latterly gather for the annual domino tournament. This year, the tournament has interim competition from a drag queen event to benefit charity. This creates friction - and soon one of the domino players is found dead. But who was behind it? It's up to Barnaby to find the answer.