update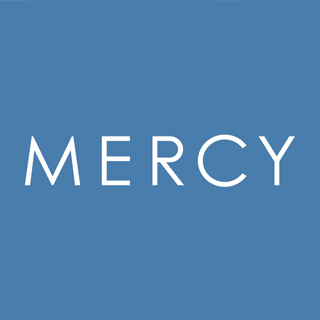 Season 0
1: That Crazy Bitch Was Right (Director's Cut)

When two boys get trapped in an abandoned building, Veronica finds herself in the right place at the right time to help them. Back at the hospital, Chloe pressures doctors to perform a risky surgery to save her comatose boyfriend from brain death, and Sonia treats a psychic patient who makes a mysterious prediction about her future. Meanwhile, Briggs tries frantically to raise the funds needed to pay off his high-stakes debt with the mafia before it's too late, and Sands considers a job offer to return to Afghanistan.
Season 1
Wednesday, September 23rd, 2009

1: Can We Get That Drink Now?

We meet Veronica Callahan, a very smart nurse who returns to Mercy Hospital after a year long tour of service in the Army. She's not afraid to take risks in order to save her patients, but this attitude might just cost her her job. In her personal life she's trying to make her marriage work with her high school sweetheart Mike, but when she sees the hospital new doctor it might not be that simple. Meanwhile, we meet Veronica's best friend and also nurse colleague Sonia, who thinks she finally found the man of her life and also Chloe, a rookie nurse who is learning the hard way how to be a nurse.

Wednesday, September 30th, 2009

2: I Believe You Conrad

Veronica and her husband Mike try to rekindle their romance and move back in together, but this might not be as simple as they thought. At the hospital, Veronica and Dr.Sands try to just be friends but it's also not that easy. Meanwhile, Sonia is in love with the hunky cop Nick Valentino, who turns out to be more compatible with her than she thought. He helps her also with a Jane Doe case, while Chloe tries to help a patient everyone has already given up on.

Wednesday, October 7th, 2009

3: Hope You're Good, Smiley Face

The hospital is at crisis, and Veronica tries to save the only survivor of a nightclub fire. The patience then has to go to therapy for the guilt he feels and Veronica realizes that she could also use some therapy herself. Meanwhile, Chloe wants the respect of her coworkers therefore she changes to a more mature wardrobe and attitude. Also, Sonia butts heads with a new doctor, while the nurses see Dr. Harris romantically interested in a mysterious beauty.

Wednesday, October 14th, 2009

4: Pulling the Goalie

Veronica, tries to decide if the affair with Dr. Sands is really in the past, because Mike wants to start a family with her. And, while helping a veteran get treatment, Veronica's own issues from Iraq surface. On the other hand, Sonia experience the good and the bad from dating a cop, while she has to deal with a fight between two patients who are in a love-hate relationship. Meanwhile, Chloe gives hope to a young cynical patient while thinking of taking her crush on Dr. Sands to the next level.

Wednesday, October 21st, 2009

5: You Lost Me With the Cinder Block

After Veronica announces she's trying to get pregnant, to her surprise a pregnant woman and her unborn child need her help after a horrible car crash. Meanwhile, Dr. Harris, calls a meeting to determine Veronica's future at Mercy. Sonia helps a sleepwalking patient and her relationship with Valentino deepens, while Chloe goes on an ambulance and makes a discovery that will change Dr. Harris life forever.

Wednesday, November 4th, 2009

6: The Last Thing I Said Was

As her affair with Dr. Sands surfaces, Veronica contemplates to come clean to her husband. Sonia gets relationship advice from a patient and questions her approach to dating, just as her boyfriend goes missing. Meanwhile, Chloe reunites with an ex-boyfriend but her plans take an unexpected turn when she learns some news.

Wednesday, November 11th, 2009

7: Destiny, Meet My Daughter, Veronica

After Veronica's affair becomes public, she and Mike reunite in a family crisis from Veronica's side. Meanwhile, Sonia is agitated when her high school rival comes to the hospital and ends up being her patient. Only to discover that the life of her rival life is not as perfect as she though. Later, things heat up between Chloe and her fireman, while Dr. Sands moves on from Veronica to another Mercy staffer.

Wednesday, November 18th, 2009

8: I'm Not That Kind of Girl

Veronica might be pregnant but worries that maybe not even a baby can save her marriage. She needs to regain control of her life, and decides to work with Dr. Harris against any death at the Hospital. Meanwhile, Sonia helps a beauty queen when she has to accept her life-changing diagnosis. Chloe unconvers a secret her boyfriend has been keeping from her, while Dr. Sands gets more close to Dr. Jelani while organizing a "Bike to Work Friday" activity.

Wednesday, December 9th, 2009

9: Some of Us Have Been to the Desert

Veronica turns to a vetrans support group for help with her Post Traumatic stress, while struggling with her fathers rapidly deteriorating mental health. While chloe is forced to treat her most diffucult patient after Dr Harris suffers a mysterious injury.

Wednesday, January 6th, 2010

10: I Saw This Pig and I Thought of You

Veronica (Taylor Schilling) helps a patient cope after a terrifying experience on the operating table launches him into a crisis of faith. Meanwhile, she suspects that Mike (Diego Klattenhoff) has moved on and started dating again. Sonia (Jaime Lee Kirchner) tries to track down the next of kin for a young patient after a car accident, but instead uncovers a terrible secret that will change the girl's life forever. And Chloe (Michelle Trachtenberg) mediates a bitter family feud when her patient's children can't agree on a course of treatment for their dying father. James Tupper, James Le Gros, and Guillermo Diaz also star.

Wednesday, January 13th, 2010

11: We're All Adults

Veronica has her hands full when a group of promiscous college students is admitted to the hospital with meningitis and their love triangle has the Mercy staff comparing them to Veronica's own love life. Meanwhile, Chloe helps with wedding plans when a bride-to-be comes in with a simple flu but receives a much more serious diagnosis. Sonia has to deal with a hand transplant patient who wants his donor hand amputated after discovering it belonged to a pedophile and Dr. Sands gets a surprise visit from his sister.

Wednesday, January 20th, 2010

12: Wake Up Bill

A newlywed cancer patient is in a risky treatment and Chloe struggles to help her husband. Meanwhile, a man wakes up after tn years in a coma and he decides to confront the love of his life, helping Veronica to take action in her own love life. Meanwhile, Sonia gets a taste of how rich people live when she has a wealthy and eccentric patient to care for.

Wednesday, February 3rd, 2010

13: Can We Talk About The Gigantic Elephant In The Ambulance?

Dr. Joe Briggs, the new head of ICU arrives at Mercy. While, Veronica and Dr. Sands must set aside their problems to save a boy found nearly frozen in the woods. After the death of one of her patients, Chloe tries to help the grieving widower leave the hospital and Sonia continues her turn as a private nurse to an upper-crust family.

Wednesday, February 10th, 2010

14: I Have a Date

Veronica is thrilled to be back with Dr. Sands but their first official date is ruined by a robbery. Meanwhile, Chloe and Guillermo are put to the test in the fast-paced, high-stakes world of the ER after being re-assigned there by the arrogant new head of ICU. While Sonia bonds with the son of the rich elderly patient, and she begins to question the lifestyle she has settled into with Valentino.

Wednesday, March 3rd, 2010

15: I Did Kill You, Didn't I?

Veronica goes on an impromptu road trip; Chloe struggles with a hangover; Sonia tries to conceal her infidelity.

Wednesday, March 10th, 2010

16: I'm Fine

Veronica takes an extra shift at the Hospital in order to spend more time with Dr. Sands and to avoid her recurrent PTSD symptoms triggered by the robbery. But when she makes a terrible discovery about a young patient, her reaction to it shock everyone even herself. Meanwhile, Sonia confronts an ethical decision when her home-care patient tries to end her life, while Chloe gets the surprise of her life while she accompanies Dr. Briggs to a VIP house call.

Wednesday, March 17th, 2010

17: There Is No Room For You On My Ass

Veronica treats a patient for an anorexic disorder who is almost as good as Veronica herself in the denial department. When Dr. Sands and Veronica's family confront her after St. Patrick's Day binge, she considers seeing a therapist. Meanwhile, after working with Dr. Briggs to save a heart attack patient, Chloe softens to Dr. Briggs after she learn his true reasons for becoming a doctor. While Sonia, still is silently mourning her home-care patient, she unexpectedly runs into her ex-boyfriend at St. Patrick's Day fair.

Wednesday, March 24th, 2010

18: Of Course I'm Not

Veronica begins the difficult process of confronting her PTSD with her therapist. Although Sands is eager to move forward with their relationship, Veronica finds herself siding with Briggs against him in a dispute over a patient's treatment. Chloe and Harris team up to help a cute college football player with a potential brain injury and Angel butts heads with an eccentric ER patient. Meanwhile, Sonia cares for two hipsters after their hair-brained attempt to win a girl's heart lands them in the hospital, but their romantic gesture inspires her to make her own.

Wednesday, April 21st, 2010

19: There is No Superwoman

Following the donut shop shooting, Veronica experiences a panic attack and continues to address her PTSD in therapy sessions with Dr. Cabe. Chloe, with the help of her frat boy admirer tracks down an ER patient after the patient's blood tests reveal a potentially fatal problem. Meanwhile, Sonia becomes increasingly concerned about her involvement in her home-care patient's death when an unexpected autopsy is ordered.

Wednesday, April 28th, 2010

20: We All Saw This Coming

After a prison riot, several prisoners are brought to Mercy. Veronica simpatizes with her patient but is chocked to discover a secret he's been keeping. Chloe tries to convince her boyfriends to treat his head injury before it's too late. And, when Sonia's tough patient admits that he's terrified to go back to prison, she worries that she can end in prison too. Meanwhile, Briggs has to make a choice that could destroy his career or his life.

Wednesday, May 5th, 2010

21: Too Much Attitude and Not Enough Underwear

When a friend from their Iraq days shows up unexpectedly, Veronica and Sands (James Tupper) are suddenly faced with a life-altering decision. Sonia, increasingly intimidated by a stalker's threats, gets help from a surprising source, while Chloe worries that her boyfriend is causing irreparable brain trauma by playing football against medical advice. And, after Angel's friend is brutally beaten, Briggs worries that his mafia connections may have played a role. Meanwhile, a former flame comes back into his life, with dangerous consequences.

Wednesday, May 12th, 2010

22: That Crazy Bitch Was Right

When two boys get trapped in an abandoned building, Veronica finds herself in the right place at the right time to help them. Back at the hospital, Chloe pressures doctors to perform a risky surgery to save her comatose boyfriend from brain death, and Sonia treats a psychic patient who makes a mysterious prediction about her future. Meanwhile, Briggs tries frantically to raise the funds needed to pay off his high-stakes debt with the mafia before it's too late, and Sands considers a job offer to return to Afghanistan.