update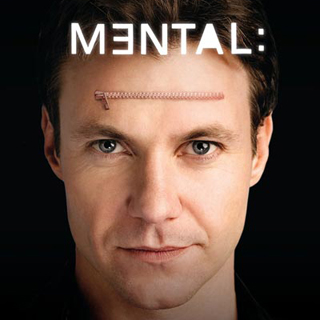 Season 0
not specified

1: Unaired Pilot
Season 1
Tuesday, May 26th, 2009

1: Pilot

Dr. Jack Gallagher arrives for his new job as Director of Psychiatric Services at Los Angeles Wharton Memorial Hospital, and gains the trust of a delusional patient using a unique method. Meanwhile, this maverick psychiatrist must also earn the confidence from his new colleagues and conservative boss, hospital administrator Nora Skoff, who is also his ex-lover.

Tuesday, June 2nd, 2009

2: A Beautiful Delusion

Gallagher treats a female patient who says she is seven months pregnant, yet isn't even pregnant at all. Her husband has also been fooled by her delusions. Elsewhere, Gallagher searches the streets for his mentally ill sister, Becky, who he fears is homeless.

Tuesday, June 9th, 2009

3: Book of Judges

Jack faces off with Gideon Graham, a famous professor and philosopher who slipped into a responsive catatonic state following a lightning strike that killed his wife. To help Gideon, Jack tries an unusual treatment that may pose a risk to his patient. Meanwhile, Jack finds himself attracted to the patient's daughter.

Tuesday, June 16th, 2009

4: Manic at the Disco

An 8-year-old bipolar boy is admitted to Wharton Memorial following a dangerous incident with a knife. When Jack uncovers the accident was a suicide attempt, Jack tries to get inside the boy's head to learn what is causing his outbursts. Meanwhile, Nora learns her daughter is posting provocative pictures of herself on the Internet.

Tuesday, June 23rd, 2009

5: Roles of Engagement

When movie star Liam McBride is checked into the psych ward, he insists he faked the psychotic episode in order to gain publicity for his upcoming movie. However, Jack believes Liam does in fact have a serious problem and refuses to release him. Meanwhile, Nora and Veronica have a girls' night out and share their romantic pasts with one another.

Friday, July 3rd, 2009

6: Rainy Days

Jack attempts to talk down Leonard Steinberg, a gambling addict seriously in debt, threatens to jump off the roof of Wharton Memorial. Later, Jack heads to court in order to testify on behalf of a mentally incapable patient who is charged with manslaughter by a high-profile attorney who has never lost a case, Marcie Crane. Jack's expertise will be tested when the case turns out to be much more complicated than originally thought. Meanwhile, Jack and the team show up for a poker game after work, where sparks fly between Rylan and Veronica.

Friday, July 10th, 2009

7: Obsessively Yours

A patient makes a return when it seems his OCD and Tourette's Syndrome has worsened, causing his wife to push for unproven brain surgery, which makes the team believe the wife may have issues of her own. Meanwhile, Jack becomes infatuated with a neurosurgeon.

Friday, July 17th, 2009

8: House of Mirrors

Jack's patient is a 16-year old girl who is suicidal and has a deep dark secret which has been held from her since birth. Meanwhile, Jack and Dr. Avidan's relationship deepens, and he continues his search for his schizophrenic twin sister continues.

Friday, July 24th, 2009

9: Coda

The murder of a drug dealer has Jack embroiled in a mystery when the only witness is the victim's autistic teenage daughter. The detectives struggle to get any useful information from the teen, but Jack uses unconventional methods to gather clues from her statement. Meanwhile, Arturo receives a visit from his father, who believes he can settle a real medical case since he plays a doctor on a soap opera.

Friday, July 31st, 2009

10: Do Over

An accident on the job has caused a construction worker to have physiological and psychological problems for Jack to treat. The incident details don't match what was written in the report, but instead match up with a more serious accident which occurred 100 years earlier.

Friday, August 7th, 2009

11: Lines in the Sand

Jack and his schizophrenic sister are reunited, and makes her treatment his top priority. Meanwhile, Jack is asked for help by Veronica in treating an Iraq War veteran who is suffering from post-traumatic stress disorder and amnesia.

Friday, August 14th, 2009

12: Life and Limb

A factory worker has a few fingers chopped off yet refuses to have surgery to reattach them. Meanwhile, Jack argues with his colleagues over Veronica being assigned his sister Becky's case of schizophrenia.

Friday, August 14th, 2009

13: Bad Moon Rising

A man trying to check himself into the psych ward claims to be a werewolf. Meanwhile, Nora has a difficult decision to make, and Jack sees a therapist about his recent problems.