update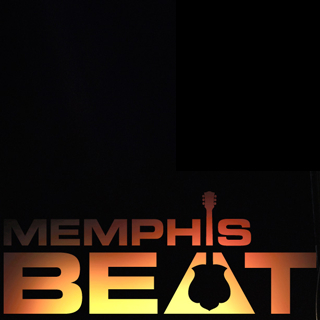 Season 1
Tuesday, June 22nd, 2010

1: It's Alright Mama

Memphis detective Dwight Hendricks, a Southern charmer with a passion for his city and blues music. In the series opener, Dwight investigates the abuse of an elderly female disc jockey, but his loose crime-fighting manner irritates his disciplined boss.

Tuesday, June 29th, 2010

2: Baby, Let's Play House

Dwight and Whitehead search for a missing truck driver after his young son tells his classmates he was kidnapped Meanwhile, Dwight tries to come to terms with his mother dating a man he doesn't trust. And Dwight's ex-wife, Alex, keeps sending mixed signals.

Tuesday, July 6th, 2010

3: Love Her Tender

The entire squad searches for a missing teenage beauty pageant queen; Dwight tries to help Alex get her catering business off the ground.

Tuesday, July 13th, 2010

4: Polk Salad Annie

The attempted murder of a BBQ king brings suspicion upon someone in his inner circle, requiring Sutton to go undercover as a ladies man to get the true story. And Lt. Rice has to show some tough love when her college-age son gets in trouble with the law.

Tuesday, July 20th, 2010

5: One Night of Sin

Following the death of the matriarch of a popular country & western family, the group's manager falls – or jumps – from a balcony. But something doesn't smell right, especially as bitter rivalries within the musical family come to light, and a schizophrenic fanatic begins showing suspicious behavior.

Tuesday, July 27th, 2010

6: Run On

After very popular local boxer is beaten up, suspicion falls on several people who stood to lose a lot from his impending retirement. Sutton goes on a quest to correct a missed opportunity from his past.

Tuesday, August 3rd, 2010

7: Suspicious Minds

When a private plane is found abandoned in a riverside park, the squad hits the trail in search of a pair of the owners, a couple of elderly lottery winners who may have been kidnapped. Meanwhile, Greenback catches a close friend in a compromising position. And Lt. Rice catches the eye of a handsome Coast Guard officer.

Tuesday, August 10th, 2010

8: I Shall Not Be Moved

Dwight tries to resolve a hostage crisis by becoming a second hostage. He then proceeds to dig through his captor's past to learn the truth about a decades-old cold case with connections that stretch from Memphis to Louisiana. Meanwhile, Lt. Rice's ex-husband causes her problems.

Tuesday, August 17th, 2010

9: Don't Be So Cruel

An aid to a city councilman disappears on the day of his wedding to the councilman's daughter. But a missing reporter, a cryptic phone message and a pair of cufflinks prove there's more to the situation than a groom's cold feet. Meanwhile, Dwight's mother makes a big life decision that leaves Dwight a little uncertain about the future.

Tuesday, August 24th, 2010

10: I Want to Be Free

A man with amnesia turns up with a bullet wound in the middle of a seedy section of Memphis, leading Dwight to believe he may be connected to a three-year-old unsolved case involving the beating death of a little girl. Lt. Rice, facing financial difficulties after her ex-husband steals a large sum of cash, contemplates a career change.
Season 2
Tuesday, June 14th, 2011

1: At the River

In the second-season opener, the squad is plunged into a case involving the death of an admired police officer who may have been involved with a white supremacist group. The case hits home for Dwight, who relates to the son of the officer left behind. It also introduces Dwight to Claire Ryan (guest star Beau Garrett from TRON: Legacy), a tough investigator from Internal Affairs. Meanwhile, Rice starts riding Whitehead about taking the lieutenant's exam, but her reasons for wanting him to pass aren't exactly a vote of confidence.

Tuesday, June 21st, 2011

2: Inside Man

Following the apparent resurgence of the famed Fox Meadows Burglars, known for their swift robbery of wealthy residents who disappeared without a trace, Dwight vows to catch them this time with the help of an eager citizen.

Tuesday, June 28th, 2011

3: Lost

A despondent father comes to Dwight to help search for his missing daughter. When it appears she may have been the victim of foul play, suspicion immediately falls on her abusive husband. Lt. Rice finds herself left out of a big piece of family news, and Whitehead goes to a surprising source when he needs to brush up his firearm skills.

Tuesday, July 5th, 2011

4: Flesh and Blood

Dwight and Whitehead are on the case of a reported missing person, but they are shocked to discover that a nun may be their prime suspect. And when Sutton discovers an abandoned baby in his car, he turns to Dwight's mom, Paula Ann, to teach him baby basics.

Tuesday, July 12th, 2011

5: Things We Carry

When the Landmark Movie Theater, a beloved Memphis attraction, mysteriously burns down, Rice decides to sharpen her detective skills by working the case under Whitehead. Meanwhile, Dwight and Paula drive to New Orleans to talk to the man who shot Dwight's father. Dwight is determined to put to rest his suspicions that his father may have been a dirty cop.

Tuesday, July 19th, 2011

6: Troubled Water

Paula calls on Dwight to help one of his oldest friends, who has been arrested in a case involving three gunmen who robbed a party boat. Dwight's investigation brings him face to face with an old flame and gives him a chance to perform with one of his old band members from his high school days.

Tuesday, July 26th, 2011

7: Body of Evidence

Dwight and Whitehead search for a body that goes missing from a funeral.

Tuesday, August 2nd, 2011

8: Identity Crisis

Dwight and Whitehead are called in when a man takes hostages at a local bank; Tony breaks up with Paula Ann.

Tuesday, August 9th, 2011

9: Ten Little Memphians

Dwight and Whitehead visit a Southern family from Whitehead's past; Lt. Rice, Davey and Greenback must help identify a man found in jail.

Tuesday, August 16th, 2011

10: The Feud

Dwight must keep a pair of feuding families from shedding more blood when one of their relatives is found dead; Davey and Greenback discover that Dwight has a new girlfriend.