update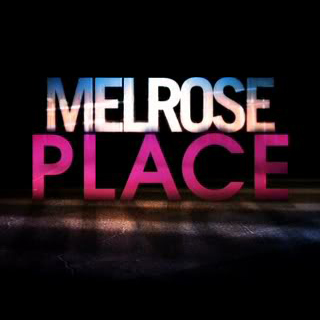 Season 0
not specified

1: Welcome Back

Behind the scenes feature included with DVD set.
Season 1
Tuesday, September 8th, 2009

1: Tenants (Pilot)

In the updated version of the popular 1990s series, landlady Sydney Andrews has made herself into the a central figure in the lives of all her tenants, especially David Breck, the son of her ex, Dr. Michael Mancini. Other tenents include publicist Ella Simms; Auggie Kirkpatrick, a sous chef; Lauren Yung, a medical student; and Jonah Miller, an aspiring filmmaker.

Tuesday, September 15th, 2009

2: Nightingale

In the wake of the murder, the Melrose Place tenants try to go back to a normal routine. Ella learns from her boss that her job may be in danger due to a recent merger. In need of tuition money, Lauren agrees to go out on another date in exchange for money.

Tuesday, September 22nd, 2009

3: Grand

Jonah becomes enraged when he finds out Riley hasn't told her family that they are engaged. After they fight, Riley turns to Auggie for comfort. Caleb exchanges words with Ella after her director for the music video quits, leading Ella to have Jonah fill in at the last minute. However, the lead singer may be more than Jonah can handle, which puts Ella's job in jeopardy once more. Meanwhile, David accuses Michael of Sydney's murder; Lauren applies to work on Michael's team at the hospital and Violet continues to make her move on Auggie.

Tuesday, September 29th, 2009

4: Vine

Jane Mancini, Sydney's sister, arrives in Melrose Place to announce that she's inherited the building from Sydney. She later threatens Ella with incriminating e-mails she sent to Sydney unless she dresses a client for a movie premiere in one of Jane's designs. Desperate, Ella asks David for help. Detective Rodriguez asks Violet about her connection to Sydney, but Violet flees her apartment through her window. Lauren meets a John at a hotel bar when Toby stands her up, leading her to make the decision to take her side job to a new level. However, Wendi, a local madam, threatens Lauren to stay away from the hotel.

Tuesday, October 6th, 2009

5: Canon

As a result of Jane's tip, the police bring Ella in for questioning about Sydney's murder. Lauren is torn between going on a shopping date with Riley for her wedding and impressing her new boss Wendi who just set her up on a "date." A stunned Jonah is accused of stealing a diamond necklace from a mansion he videotaped for a realtor, but becomes even more upset after Ella mentions a similar necklace that she saw in David's apartment. Violet sabotages another employee so she can get closer to Auggie.

Tuesday, October 13th, 2009

6: Shoreline

A famous fashion designer gives Riley an offer; Lauren panics after running into David after taking a job on a yacht; and Violet tries to set up a meeting with Michael.

Tuesday, October 20th, 2009

7: Windsor

Ella and Riley meet the photographer Jo Reynolds at the Anton V photo shoot. To help Riley get in touch with her emotions Jo pressures her into doing a topless shoot. Jonah and Kendra meet up for drinks.

Tuesday, November 3rd, 2009

8: Gower

Riley helps Jonah film a wedding, but the two get into a big fight in the middle of the ceremony. Putting her relationship with Jonah first, Riley breaks off her friendship with Auggie, who doesn't take the news very well. Ella discovers Lauren's expensive new clothing and lingerie plus a large envelope of cash and confronts her roommate about the late nights she's been working. David fears he may be responsible for Sydney's death.

Tuesday, November 10th, 2009

9: Ocean

The police issue an arrest warrant for Auggie after learning his blood was on Sydney's murder weapon.

Tuesday, November 17th, 2009

10: Cahuenga

The Bitch is back! Heather Locklear returns as Amanda Woodward. Ella and Caleb are stunned when agency owner Amanda Woodward walks into WPK and immediately fires half the staff, including Caleb.

Tuesday, December 1st, 2009

11: June

Amanda moves into Sydney's penthouse while her Bel Air mansion is being built and takes an interest in David. Meanwhile, David and Lauren's relationship continues to grow, and Ella uses her charms to get Jonah a new job. Also, Amanda and Michael reunite.

Tuesday, December 8th, 2009

12: San Vicente

Jonah and Riley decide to head to Las Vegas to elope but the day doesn't quite go as planned. Ella arranges a pitch meeting for Jonah with an important producer who is interested in buying his film. Meanwhile, Lauren calls David after she gets in trouble with one of her male clients and Auggie confesses his true feelings for Riley. Also, Michael gives David information about Sydney' killer and Amanda bonds with Violet over Sydney, but of course Amanda has an ulterior motive in getting to know Violet.

Tuesday, March 9th, 2010

13: Oriole

Violet asks Auggie to leave town with her. Amanda puts Ella in charge of a lavish party at her house to celebrate the arrival of her billionaire boyfriend Ben. However, after Amanda spies Ella and Ben together in a compromising position, she lashes out. Meanwhile, Riley asks Jonah if they can start over.

Tuesday, March 16th, 2010

14: Stoner Canyon

Sexy Drew Pragin moves into Auggie's old apartment and immediately clashes with Lauren. She becomes even more upset when he shows up at the hospital as the newest resident. Riley asks Ben for a job, which infuriates Amanda, and David receives life-changing news from an unexpected source. Meanwhile, Ella makes an unrealistic demand of Jonah that backfires.

Tuesday, March 23rd, 2010

15: Mulholland

Ella is a little overwhelmed by Jonah's constant attention and decides couplehood might not be for her. Lauren succumbs to Dr. Mancini's threats and David decides to buy Coal, but the price turns out to be a little higher than he thought. Meanwhile, Drew moonlights in a band and Amanda catches Ben and Riley in a compromising position.

Tuesday, March 30th, 2010

16: Santa Fe

Ella discovers someone is embezzling from WPK and framing her for it, she investigates and starts with Jo, who concludes Amanda is up to her old tricks again. Jonah decides to throw a party in the courtyard to celebrate his newfound success. Jane confronts Amanda for not firing Ella and runs into Michael. Lauren is shocked after Michael tells her he'll reveal her secret if she doesn't sleep with him, she makes a harsh decision. Riley and Drew share a sweet date.

Tuesday, April 6th, 2010

17: Sepulveda

David's new role as a restaurant owner is put to the test after he loses some of his wait staff on the day an important food critic has come to review Coal. In an effort to get David to forgive her, Lauren pitches in as a waitress and hostess and helps him out of his jam. Ella wants to hack into the WPK files to erase the fake evidence against her for embezzlement, but Jonah strongly disagrees with her tactics, so she looks to David for help. With Drew's help, Riley throws a fundraiser for her education foundation but when Drew tries to increase the donations by auctioning off a date with Riley, things go awry after Drew and Jonah get into a bidding war.

Tuesday, April 13th, 2010

18: Wilshire

Amanda fires Ella from WPK. However, not one to go out without a fight, Ella searches for anything to blackmail Amanda. Unfortunately for one of the ladies, the end result is worse than she could have ever imagined. Meanwhile, after attending a NYU reunion, Jonah asks Riley to reconcile and Lauren and David get back together but a jealous Morgan retaliates and puts Lauren's life in jeopardy. Drew tries to stop Michael from performing a dangerous surgery, but Michael sets Drew up to get caught with drugs, causing Drew to be thrown out of ULA. Finally, Sydney makes a surprise appearance.