update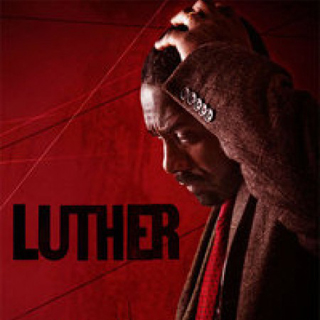 Season 0
Monday, October 18th, 2010

1: Extended Inside Look - S1 Ep 1

Series creator and writer Neil Cross, and Luther star, Idris Elba take you inside the first episode and inside the mind of Luther himself.

Wednesday, October 27th, 2010

2: Extended Inside Look - S1 Ep 2

Idris Elba takes you deeper inside the mind of Luther, his marriage, why it's falling apart, and so much more!

Thursday, November 4th, 2010

3: Extended Inside Look - S1 Ep 3

Creator, Neil Cross reveals that he's a HUGE Columbo fan, as is Idris, and how that show influenced his style, especially in regards to structuring Luther.

Tuesday, November 9th, 2010

4: Extended Inside Look - S1 Ep 4

Find out how the relationship between Luther and Alice is getting more intertwined, and how it's becoming more and more difficult to sever the ties between them.

Wednesday, November 17th, 2010

5: Extended Inside Look - S1 Ep 5

Indira takes you inside Zoe's thoughts about Luther and how dealing a passionate man makes for fun in some areas of life, and problems in others.

Tuesday, December 8th, 2015

6: The Journey So Far

Summary of the most exciting moments from the first three seasons.

Friday, March 10th, 2023

8: Luther: The Fallen Sun

Brilliant but disgraced detective John Luther breaks out of prison to hunt down a sadistic serial killer who is terrorising London.

Friday, March 10th, 2023

7: Luther: The Fallen Sun

A gruesome serial killer is terrorizing London while brilliant but disgraced detective John Luther sits behind bars. Haunted by his failure to capture the cyber psychopath who now taunts him, Luther decides to break out of prison to finish the job by any means necessary.
Season 1
Tuesday, May 4th, 2010

1: Episode 1

Luther returns to work after a traumatic arrest to investigate the murder of a former child genius's parents, and quickly deduces that their daughter is responsible. However, unable to find evidence to convict, he becomes embroiled in a battle of wits with the suspect - who has set her sights on him and his estranged wife.

Tuesday, May 11th, 2010

2: Episode 2

A gunman begins murdering uniformed police officers, prompting the detective to taunt the killer on TV in the hope of inspiring him to turn his anger on him and come out into the open. To his horror, Luther also learns that Alice Morgan has been investigating his past - and is threatening to tell Zoe what she has discovered.

Tuesday, May 18th, 2010

3: Episode 3

John Luther must catch a Satanic occult killer accused of kidnap and murder. However, with a young mother's life at stake, Luther must use all his skills to build an airtight case.

Tuesday, May 25th, 2010

4: Episode 4

When a serial killer goes on the rampage, Luther must put his personal life aside and delve inside the murderer's mind to discover what is driving him to kill so many girls, and why.

Tuesday, June 1st, 2010

5: Episode 5

When a wealthy couple are taken hostage, Luther must try to avert a disastrous chain of events. However, what he doesn't know is that it will soon become very personal.

Tuesday, June 8th, 2010

6: Episode 6

Luther, suspected of murder, goes on the run to try and prove his innocence. With Alice's assistance, they set out together to exact revenge on the real killer.
Season 2
Tuesday, June 14th, 2011

1: Episode 1

Still plagued by the death of his ex-wife, Luther returns to work to face a surreal and nightmarish case of a masked murderer determined to enter into folklore. As the body count rises, Luther must use all his skills to stop the killer, at the same time trying to rescue an old acquaintance's daughter from the dangerous world of prostitution.

Tuesday, June 21st, 2011

2: Episode 2

Luther must rescue Ripley, abducted by Cameron, in time to prevent Cameron's final murderous set piece. But Jenny's ruthless and vengeful boss is demanding compensation for stealing her protege. Luther is torn; will his visionary mind provide the team with the tools to save Ripley and the killer's intended victims, or will his focus be compromised?

Tuesday, June 28th, 2011

3: Episode 3

As Luther's affection for Jenny grows, so does his determination to protect her and help her back on her feet. Baba, however, is determined to keep Luther on a tight leash. To add to Luther's difficulties, he is called in to investigate a man whose brutal and escalating murders seem to have no motive, leaving Jenny alone and vulnerable.

Tuesday, July 5th, 2011

4: Episode 4

Luther's personal and professional life spirals out of control as he tries to cover up Toby's death and appease a suspicious Baba. He must also protect Jenny from any further harm. At work there's also a killer at large whose actions are ruled by his dice. How do you stop a man who sees life and death as a game and whose actions can't be predicted?
Season 3
Tuesday, July 2nd, 2013

1: Episode 1

Luther investigates the case of a fetishist who is murdering women in a manner similar to an unsolved case from the 1980s. The team attempt to catch the copycat killer, whose murderous spree has only just started.

Tuesday, July 9th, 2013

2: Episode 2

Luther's date with Mary, and the promise of romance, is interrupted by the news of another murder. The killer has struck again - the number of victims is escalating fast.

Tuesday, July 16th, 2013

3: Episode 3

In what looks like a gangland crime - two hoodies are shot at close range. But an un-connected crime sees Luther make a un-connected connection that might provide the real answer to what happened.

Tuesday, July 23rd, 2013

4: Episode 4

Marwood makes his vendetta personal - targeting Luther and those closest to him, raining destruction on everything he touches. Stark and Gray arrive just in time to hurry Mary to a secret place, but is her safety really Stark's priority, or is she just a pawn in his game to lure Luther to him?
Season 4
Tuesday, December 15th, 2015

1: Episode 1

On a leave of absence from the police force, Luther is laying low in a rundown cottage on the edge of England. But a visit from his old colleagues at the Met brings a shocking piece of news that draws him back to London in search of the truth. Meanwhile, a gruesome serial killer has struck the city, eating body parts as he goes. With a trail of clues leading from one crime scene to the next, Schenk and his team must work out the twisted logic that connects each victim. But this murdering mastermind is more than a match for the police, outsmarting them at every step. It's not long before Luther is back in the bullpen, determined to steal a march on the killer before another mutilated body joins the mounting pile.

Tuesday, December 22nd, 2015

2: Episode 2

On the trail of a horrifying cannibalistic killer, Luther is dogged at every step by ghosts from his past. Isolated and on edge, it takes every fibre of Luther's being to keep it together. Can a cold case help unlock a mystery that's tormenting him to distraction? Meanwhile, the serial killer is still on the loose. Benny's hacking skills have revealed a list of hundreds of potential victims but, with a rapidly escalating number of crime scenes, Luther must use all his ingenuity to work out where the killer is headed next. Discovering it's all part of a macabre endgame, Luther is forced to put himself and his new colleague Emma into the heart of danger to try and stop the murdering madness.
Season 5
Tuesday, January 1st, 2019

1: Episode 1

A new spate of nightmarish murders brings DCI John Luther to once again face the depths of human depravity on the streets of London. As the body count rises, and gangster George Cornelius applies his own pressure, Luther must catch a killer to save his own neck.

Wednesday, January 2nd, 2019

2: Episode 2

Luther must confront a demon from his past, as both the police and Cornelius converge on his home. With Halliday convinced that the body in the morgue isn't their killer, can Luther put his own troubles to one side and find the true murderer before he strikes again?

Thursday, January 3rd, 2019

3: Episode 3

With his friend in peril and a young woman kidnapped by the relentless serial killer, can Luther protect the innocent while preventing Cornelius's violent revenge from consuming him? Who is Luther willing to save, and who can't he bear to lose?

Friday, January 4th, 2019

4: Episode 4

Reeling from the death of his friend, Luther races to save the others from Cornelius's terrible retribution. With Luther's increasing absence from the case, Halliday heads the hunt for a killer on the loose - a killer determined to complete his final macabre masterpiece.