update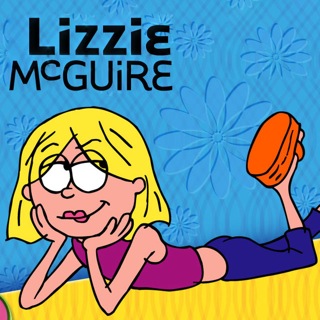 Season 0
Friday, May 2nd, 2003

1: The Lizzie McGuire Movie

Lizzie embarks on a school trip to Italy, where she discovers she looks exactly like one of the country's most famous pop stars. She agrees to stand in for the performer at an awards ceremony, but the deception is complicated when she falls for her double's singing partner.
Season 1
Friday, January 12th, 2001

1: Rumors

When Lizzie accidentally starts a mean rumor about Kate, Miranda stands up for her friend and takes the blame. Unfortunately, she has to deal with the fallout of ticking off the school's new head cheerleader.

Friday, January 19th, 2001

2: Picture Day

Lizzie's mom makes Lizzie wear a unicorn sweater to school picture day, that Lizzie does not like. Gordo wants to do a tough pose for his picture. Miranda wears the same outfit as Kate to get pictures. Matt has an unstudied test so he decides to fake sick.

Friday, January 26th, 2001

3: When Moms Attack

Lizzie is happy to be on her way to a school camping trip, but is unhappy when she finds out that her mom is a chaperone. Will her mom embarrass her to death? With Jo gone, Sam and Matt are left home alone trying to figure out what to cook for dinner

Friday, February 2nd, 2001

4: Pool Party

When Lizzie is not allowed to go to a Pool Party thrown by Danny Kessler, due to Grandma McGuire's birthday, Miranda becomes friends with Kate.

Friday, February 9th, 2001

5: I've Got Rhythmic

In an effort to prove she is really good at something, Lizzie trains for rhythmic gymnastics.

Friday, February 23rd, 2001

6: Jack of All Trades

Convinced that Mr. Pettus is unwilling to give him a fair grade, Gordo switches science projects with Lizzie.

Friday, March 23rd, 2001

7: Here Comes Aaron Carter

Aaron Carter is in town shooting a music video. Miranda, Gordo, and Lizzie sneak past guards to meet Aaron Carter. Unfortunately, they did not know Lizzie's Dad had bought them passes to get to the shoot with no trouble.

Friday, April 6th, 2001

8: Misadventures in Babysitting

Lizzie tries to prove to her parents that she is responsible enough to babysit Matt.

Friday, April 20th, 2001

9: Election

When students have to choose between Larry Tudgeman and Claire Miller for class president, Lizzie decides to run for office. Although, she finds that gaining the favor of all her classmates won't be easy; Matt gets an imaginary friend, and Lizzie uses this to her advantage to tease her little brother.

Friday, April 27th, 2001

10: I Do, I Don't

Lizzie's social studies class is paired off for a class assignment, where they have to pretend to be married and return for a school reunion. Lizzie, a little put out that Miranda got Ethan instead of her, neglects Gordo as her husband.

Friday, May 4th, 2001

11: Bad Girl McGuire

Lizzie becomes friends with a bad girl and develops bad habits and a bad personality. Miranda and Gordo are concerned with this and decide to help Lizzie become her old self. Matt is given the freedom to stay up late at night, but after initial euphoria, he starts having problems with staying awake during the daytime. Miranda and Gordo create a short video to convince Lizzie to be good again.

Friday, May 11th, 2001

12: Between a Rock and a Bra Place

Lizzie and Miranda go shopping for their first bras with Lizzie's mom embarrassing them along the way. Meanwhile, Matt asks for Gordo's help to direct a martial arts film to enter in a contest.

Friday, June 1st, 2001

13: Come Fly with Me

In order to stand out of the crowd, Gordo sports a 1960s attire (including a Sinatra fedora) and starts listening to the Rat Pack. But he is disappointed when the trend catches on with the whole school, including Lizzie and Miranda. Matt and Lanny try their hand at creating a record in order to get their names featured in the Guinness World Records

Friday, June 8th, 2001

14: Random Acts of Miranda

Lizzie gives Miranda a bad review when she plays the lead role in the school play. Miranda soon realizes that singing is her main talent, rather than acting. Matt and Lanny want a pair of walkie-talkies, but Matt's parents refuse to pay for it. So Matt sells everything he owns, including his bed and clothes, to get the money.

Friday, June 22nd, 2001

15: Lizzie's Nightmares

Lizzie is in a frenzy because Ethan has asked her to sit with him at lunch the next day. Matt accidentally boards the wrong school bus and spends a day at Lizzie's school, where Lizzie has a harrowing time when everyone is besotted with Matt, including Ethan.

Friday, June 29th, 2001

16: Obsession

Lizzie becomes obsessed with volunteering after a school volunteer project. Meanwhile, Gordo becomes obsessed with winning the Science Olympics, and Matt goes power crazy with his new hall monitor job.

Friday, August 3rd, 2001

17: Sibling Bonds

Lizzie has to attend a class charity drive and looks forward to spend the whole day with Ethan. At home, Matt irritates Lizzie with his magic tricks and he handcuffs himself to Lizzie and loses the key. Meanwhile, Jo finds the key and decides to remain silent about it so that Lizzie and Matt learn a lesson about family bonding, getting along, and looking out for each other. Lizzie has a hard time keeping Matt hidden from Ethan for the whole day leading to embarrassing situations.

Friday, August 10th, 2001

18: Rated Aargh

Lizzie and her friends lie at their homes and sneak off to see an R-rated movie that everyone else at school has seen. While at the movie theater, Lizzie saves a man who is choking on a candy ball and gets interviewed by a TV crew. Lizzie's parents come to know of it and Lizzie gets busted. Meanwhile, Matt is having a fair at school and Jo decides to build a velcro-wall in which kids can jump onto.

Friday, August 17th, 2001

19: Gordo and the Girl

Lizzie and Miranda feel neglected, when Gordo spends more time with his new girlfriend, Brooke (Kyla Pratt). They are unable to come to terms with the fact that Gordo has a girlfriend now and he is drifting away from their group. Meanwhile, Matt learns about "percentages" from his father and starts accepting bets from his friends, but he eventually lands in trouble when his mother finds out about this.

Friday, August 24th, 2001

20: Educating Ethan

Gordo becomes Ethan's math tutor because he needs the money to buy a new stereo. However, once Lizzie shows Ethan an easier way to do math, he decides he wants Lizzie as his tutor, and not Gordo. Meanwhile at home, Matt and his friend Oscar try to emulate superheroes by trying to help people. But their noble intentions are not well received by people around them as they unknowingly cause harm to them.

Friday, August 31st, 2001

21: Lizzie Strikes Out

Ethan invites Lizzie, Gordo and Miranda for bowling, while on the same day Lizzie's dad wants to spend some quality father-daughter time with her. Meanwhile, Matt and Lanny plan on what they can do to stop the bully, Heywood Biggs, from ripping on them.

Friday, September 21st, 2001

22: The Untitled Stan Jansen Project

A big-time movie director offers to follow Gordo around to see a day in the life of a regular kid. Gordo starts saying rude things to the camera, though, and even coaxes Lizzie and Miranda to tell each other's secrets in front of the camera during which it is revealed that Lizzie had a crush on Gordo in the 4th Grade. Meanwhile, Matt gets blamed for all the troubles created by Melina and he admires her qualities as a troublemaker.

Friday, September 28th, 2001

23: Last Year's Model

Lizzie is selected as a model to participate in a fashion show presented by Teen Attitude magazine at a local mall. Her modeling stint earns her fame in the school but she is annoyed when everyone starts treating her differently because of her new status. Meanwhile, Matt and Lanny buy a hammock from a shop but when it turns out to be defective, the shopkeeper refuses to take it back and give them a refund. Matt and Lanny then decide to teach him a lesson.

Friday, October 5th, 2001

24: Night of the Day of the Dead

Lizzie wants to become the "Dungeon mistress" for the 7th grade Halloween fright night at school. However, Kate becomes the dungeon mistress and Lizzie is forced to become a clown. Peeved by this, Lizzie, Gordo, Miranda along with Matt devise a plan to embarrass and humiliate Kate in front of the whole school.

Friday, October 12th, 2001

25: Facts of Life

Hoping to win a trip to Miami, Florida, Lizzie, Miranda and Gordo team up to enter the school's "Fact-athlon" contest. Mr. Digg coaches them for the quiz in an unconventional way but they eventually end up losing. Matt and Lanny hire a drummer and start their own rock band, but in the end they call it quits.

Friday, November 9th, 2001

26: Scarlett Larry

Lizzie discovers that Larry Tudgeman has a romantic crush on her and when he asks her out, she reluctantly agrees to go out with him. Surprisingly, Lizzie enjoys the date, but eventually in the end, they part ways. Meanwhile, while cleaning up some junk, Matt and Sam find an old Soap-Box Derby racer and decide to restore it.

Friday, November 16th, 2001

27: Gordo and the Dwarves

Gordo becomes obsessed with a Dungeons & Dragons type board game which was gifted to Lizzie by her grandmother. His obsession causes his grades to drop and Lizzie and Miranda take the help of Matt to bring Gordo back to his senses. Meanwhile, Matt has to observe wildlife for school project but eventually, Sam and Miranda's father end up climbing a tree and watching a bird's nest.

Friday, November 30th, 2001

28: Lizzie and Kate's Excellent Adventure

After being absent from school, Lizzie finds out that her project partner is none other than Kate Sanders, who was also absent on the same day. After their initial hostility, they both start getting along together. But after the project is over, they both take potshots at each other but not before sharing a secret smile and realizing that they still have a bond between them. Meanwhile, Matt is convinced that he has psychic powers and has a hard time convincing his mother about it.

Friday, December 7th, 2001

29: The Courtship of Miranda Sanchez

Miranda is romantically smitten with a boy in her class, but is too nervous to talk to him. So, Lizzie decides to help her out. A misunderstanding leads the boy to believe that Lizzie has a romantic crush on him. Gordo is sick of listening to all the girl-talk between Lizzie and Miranda and decides to indulge in some male bonding with Matt.

Tuesday, January 1st, 2002

30: Gordo's Video

Gordo installs video cameras all around the school, revealing embarrassing secrets about the students. Further, he plans to enter his film into the district film competition. Miranda gets upset on hearing this as the film showed her in bad light. However, Gordo pleases all when he showcases the film without revealing anyone's identity. Meanwhile, Matt decides to become a stuntman and tries out various stunts.

Friday, January 18th, 2002

31: Gordo's Bar Mitzvah

Gordo feels self conscious when he sees Ethan Craft and Larry Tudgeman growing up sooner than he is. He tries to be "manly" by trying to do manly things but in the end he decides to have a Bar Mitzvah which would initiate him into adult life. Meanwhile, Jo becomes fed up with her husband not taking things seriously when Matt misbehaves and goes on strike forcing Sam to deal with their son's behavior.
Season 2
Friday, February 8th, 2002

1: First Kiss

Lizzie has her first boyfriend, named Ronnie, who is the local neighborhood paper boy. Lizzie is completely head-over-toenails in love with him, and Miranda and Gordo are fed up listening to Lizzie talk about him all the time. However, Lizzie is heartbroken when Ronnie breaks up with her to go out with a girl from his school. In the end, Lizzie is consoled by Gordo. Meanwhile, Matt needs only one baseball card to complete his card collection but only Melina has it. Melina agrees to give the card to Matt, but only if he does her homework and other chores for her.

Friday, February 22nd, 2002

2: El Oro de Montezuma

Lizzie, Miranda and Gordo are obsessed with a Mexican game show, "El Oro de Montezuma" ("The Gold of Montezuma"). Miranda's cousin Carlos from Mexico City is scheduled to compete on the show and Lizzie and her friends decide to be in his team. Meanwhile, Matt and Lanny play an extreme version of Hide and Seek.

Friday, March 8th, 2002

3: Mom's Best Friend

Lizzie and her mom become best friends after reading a book in social studies. She even convinces Gordo and Miranda to bond well with their parents. But in the end, Lizzie realizes that it would take some time to be more intimate with her mom. Meanwhile, Matt and Lanny find a chimp which creates havoc in the house, for which they both are blamed.

Friday, March 15th, 2002

4: The Rise and Fall of the Kate Empire

When Kate dislocates her shoulder during cheerleading practice, Claire usurps Kate's position as captain. Lizzie helps Kate regain her popularity and a place in the cheerleading squad. Matt is excited to be in a school play and acts arrogant about it. He starts bossing his parents and Lanny around, but in the end he loses his voice and learns a lesson in humility.

Friday, March 29th, 2002

5: Working Girl

Miffed with her parents for not raising her allowance, Lizzie gets her first job as a busboy at the Digital Bean. But to Lizzie's surprise, it is a lot worse than she ever suspected it would be. Matt has some problems with Melina and turns to Miranda for advice. In the process, he develops a huge crush on Miranda, much to her horror and Gordo's amusement.

Friday, April 26th, 2002

6: And the Winner Is

Lizzie, Miranda and Gordo have a fight and stop talking to each other. Meanwhile, Kate and Gordo, Miranda and Larry, Lizzie and Ethan, are paired up for a treasure hunt-styled school project. Matt comes to know of it and, unknown to them, beats them to the finish line. As the school project progresses, Lizzie, Miranda and Gordo realize the worth of their friendship and renew their ties.

Friday, May 17th, 2002

7: The Longest Yard

Lizzie baby-sits Matt once again, with Matt deflating their father's prized autographed football. They work all day to get it back.

Friday, June 14th, 2002

8: Just Friends

Gordo encourages Lizzie to finally do something about her crush on Ethan Craft -- that is, ask him to the Sadie Hawkins Day dance. When Lizzie asks Ethan for the dance, he disappoints her by saying he likes her as a 'friend', and does not want to risk changing it by going out with her. Lizzie then tries to change her image in order to please Ethan, but he still lets her down by saying they don't have a lot of chemistry. Matt and Lanny open a club in their backyard and their beverage becomes quite popular. But in the end, they are forced to shut it down.

Friday, June 28th, 2002

9: Those Freaky McGuires

In this Freaky Friday-inspired episode, Lizzie and Matt switch bodies for a day. Matt (in Lizzie's body) and Lizzie (in Matt's body) go to each other's school and end up in amusing situations. They both solve each other's problems at school but the next day, they return to their normal selves, leading Lizzie to wonder whether it was all a bad dream.

Friday, July 5th, 2002

10: In Miranda Lizzie Does Not Trust

Lizzie has a hard time standing up for Miranda when she is accused of shoplifting. This creates a rift between both of them, causing them to choose different dance partners in their dancing class in P.E. However, in the end both realize their mistake and become friends again. Meanwhile, Matt hosts a talk show along with Lanny on the internet.

Friday, July 12th, 2002

11: Over the Hill

Lizzie starts feeling inferior when she realizes a lot of the other kids around her have special talents and skills that they've developed, including Gordo with his film making and Miranda with her violin. Meanwhile, Matt is scared after watching a horror movie and is convinced that their house is haunted.

Friday, July 19th, 2002

12: Best Dressed for Much Less

Lizzie wants to be voted "best dressed" in her school and wants to buy an expensive pair of jeans. But her Mom refuses and insists on buying her clothes at discount store. Meanwhile, Matt has problems adjusting with his newly acquired fame because of his participation on The Uncle Wendel Show.

Friday, July 26th, 2002

13: You're a Good Man, Lizzie McGuire

While Lizzie and Kate are stuck working together for the Spring Fling committee, Lizzie sees Kate knock over the bust of the school's founding principal. When Principal Tweedy (Phill Lewis) discovers this, he cancels the Spring Fling unless the person responsible comes forward. Kate keeps quiet so Lizzie decides to take the blame and is excluded from attending the fling. Lizzie is sitting at home sad, until everyone at school comes over to her house, as they decided to have the fling at her place, while Kate is left all alone at school. Meanwhile, Matt and Lanny have a hard time sharing a bike.

Friday, August 9th, 2002

14: Just Like Lizzie

Lizzie begins mentoring a seventh-grader girl named Andie (Amy Castle), who begins to mimic her characteristics and behave like Lizzie. Initially flattered, Lizzie starts to dislike Andie and advises her to stop aping her blindly and be herself. Finally, Andie ends up being Kate's protege. Meanwhile, Matt must earn a merit patch with his Wilderness Cadets group, or he would be demoted. Sam tries to help, but ends up harming himself.

Friday, August 23rd, 2002

15: Lizzie in the Middle

Frankie Muniz comes to town to shoot his new movie and befriends Lizzie. Lizzie and her friends learn a little about the pressures of teen stardom. Matt becomes Lizzie's secretary and tries to use his sister's fame for his own advantage.

Friday, August 30th, 2002

16: Inner Beauty

Miranda has a misconceived notion that she is fat and begins to skip meals to look slim for a music video directed by Gordo. Miranda begins to develop an eating disorder and Lizzie and Gordo are concerned about it. However, in the end Lizzie convinces Miranda to be comfortable with her body and persuades her to stop dieting. Meanwhile, Matt shows a great artistic potential and his parents encourage him to pursue it. However, he gets into trouble when he trashes their house and uses their family car as canvas for his paintings.

Friday, September 13th, 2002

17: Movin' On Up

Gordo skips a grade and gets promoted to high school. After initial euphoria, Lizzie and Miranda start to miss Gordo. Gordo too feels lonely at the high school but pretends to like it in front of Lizzie and Miranda. In the end, he returns to middle school. Meanwhile, Matt and Lanny plan to try out for the cheerleading squad at school but Sam feels that it's not a "manly" thing to do. Sam tries to lean away Matt from cheerleading by doing some "manly" things with him, but in the end he changes his mind and encourages Matt to try for cheerleading.

Friday, September 20th, 2002

18: Party Over Here

Kate is having a big birthday party and she invites everyone from her class including Lizzie, Miranda and Gordo. But Lizzie and Miranda's parents refuse to let them go to the party as there would be no adults around (and Kate's cousin Amy (Haylie Duff) doesn't make good chaperone material). So, Lizzie, Miranda and Gordo lie at their homes and go to the party anyway. But the party goes horribly wrong and Lizzie calls her mother for help. Eventually, all three are grounded for lying and going to the party anyway. Meanwhile, Matt and Sam are selected to star in a commercial for Cardio Punch Sports Drink.

Friday, November 22nd, 2002

19: She Said, He Said, She Said

A major food fight erupts in the cafeteria, and Lizzie, Kate and Larry stay after school to clean up the mess until someone confesses up to starting the fight. Matt and Lanny miss their bus while on a school field trip and end up wandering in the city all by themselves.

Friday, December 6th, 2002

20: Xtreme Xmas

Lizzie's float for the Christmas parade gets a boost from a singing Santa (Steven Tyler).

Wednesday, January 1st, 2003

21: Lizzie's Eleven

Lizzie tries to get all eleven of her pictures in the school yearbook, but it would not be easy with Kate as the editor. So, Lizzie's family and friends hatch up a conspiracy to get the job done.

Friday, January 24th, 2003

22: Dear Lizzie

Lizzie starts an advice column on her school's website, but soon finds it difficult to handle when her good intentions backfire, especially when Gordo's liking her as more than a friend, is almost accidentally revealed to her. Meanwhile, Matt feels threatened by a new prankster in the class who is gaining more popularity than he is.

Friday, January 31st, 2003

23: Clue-Less

Lizzie's friends and family play a murder mystery party game at her house. Lizzie solves the mystery first but lets Gordo believe that he solved it first. In the end, Gordo is about to ask Lizzie out, but Sam interrupts and ruins their special moment.

Friday, February 7th, 2003

24: Bye Bye Hillridge Junior High

Lizzie and her friends are graduating from middle school. They all sign each other's year books, except Gordo, who is unable to decide on what to write in Lizzie's book. He eventually writes something heartwarming and is rewarded by a kiss from Lizzie while posing for the class photograph. Meanwhile, Matt is unable to bear the summer heat at home, and thinks of various methods to keep himself cool.

Friday, February 21st, 2003

25: Bunkies

All the kids at school are asked to put their hand prints on a wall, symbolizing unity. A water pipe bursts in a wall in Matt's room and to Lizzie's horror she'll have to share her room with her brother for a week until the repairs are done.

Friday, February 28th, 2003

26: A Gordo Story

Parker, a girl that Gordo likes, turns down his offer to go with him to the school dance because of his height. Matt has to write a school report on his ancestors but he makes his report sound quite 'interesting'.

Friday, March 14th, 2003

27: Grubby Longjohn's Olde Tyme Revue

The McGuire family members (all except Lizzie) are all psyched about making their annual journey to Grubby Gulch, a "Wild West" theme park, after missing last year's trip. Lizzie, Miranda, and Gordo are reluctant to go for the trip, but Matt is very excited about it. Lizzie, Miranda and Gordo meet a boy and a girl respectively at the cafe, and arrange a date at the mall, but Lizzie's parents won't let them go, so they feign illness to go on the date.

Friday, March 21st, 2003

28: The Greatest Crush of All

Lizzie, Miranda and almost every girl in their class have a crush on their new English teacher, Mr. Keith, who is from Scotland. Meanwhile, Fredo the chimp comes to stay at the McGuire's home and Matt is not happy with it. With some intervention from Jo and Sam, soon Matt and Fredo are getting along very well.

Friday, April 4th, 2003

29: Grand Ole Grandma

Gordo's grandmother (Doris Roberts) now lives a more exciting lifestyle since the last time she and Gordo met. This irritates Gordo, but impresses Lizzie and Miranda. Meanwhile, Lizzie's parents feel ill and are confined to bed. Lizzie and Matt thus enjoy their unsupervised freedom at home.

Friday, May 16th, 2003

30: My Fair Larry

Miranda is throwing a big house party, and refuses to invite Larry. Lizzie feels bad about it and decides to give him a makeover and sneak him into the party. Meanwhile, Matt and Melina make friends with an elderly couple as a part of a school project and find that the old couple are just like them.

Friday, June 13th, 2003

31: Gordo Shuffle

Gordo receives a credit card by mail with a $5,000 line of credit and he uses it to direct a "big-budget" film. Matt is having problems finishing his school science project in time.

Friday, August 15th, 2003

32: My Dinner with Mr. Dig

Lizzie feels uneasy, when her dad becomes best friends with Mr. Dig. Meanwhile, Matt is having a hard time with his mean teacher Miss Chapman.

Friday, November 21st, 2003

33: One of the Guys

After setting a new school record in gym and then beating Ethan Craft in arm-wrestling, Lizzie is invited to play touch football with the "cute guys". But Lizzie is worried when Ethan calls her a "dude", and she feels that she is losing her feminity by playing football. The gym teacher, Coach Kelly, reassures her, and also reveals that Ethan calls everybody a "dude". Unknown to Matt, Fredo the chimp completes his math homework, which gets him good grades in school and praise from his parents.

Saturday, February 14th, 2004

34: Magic Train

Kate sees Lizzie, Miranda, and Gordo at the audience of a kiddie TV program called Clover and Daisy's Magic Train, and teases them about it (in school). Meanwhile, Matt showcases his house as a 'Dust Museum', and shows the visitors around.