update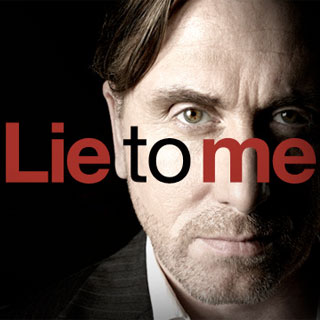 Season 0
1: The Truth About Lies

2: Lie Detection Tutorial

3: Eli Loker - An Honest Man

4: Fox Movie Channel Presents: In Character With Tim Roth
Season 1
Wednesday, January 21st, 2009

1: Pilot

The son of Jehovah's Witnesses is accused of killing his teacher after being caught leaving the scene of the crime. Meanwhile, the team is hired by the Democratic National Committee to investigate a case where the Chairman of the House Ethics Committee is suspected of paying for sex.

Wednesday, January 28th, 2009

2: Moral Waiver

A commanding officer is charged with sexual assault and brought to Fort Meade to find out if the accusations are true. Meanwhile, the young star of a college basketball team is suspected of accepting bribe money in exchange for playing for the school. The Lightman Group is hired to determine whether or not the young star took money for his cooperation.

Wednesday, February 4th, 2009

3: A Perfect Score

A powerful federal judge's daughter is murdered. The Light Man Group investigates a competitive college-prep school where everyone wants to be at the head of the class. The team also looks into a NASA test pilot accused of crashing a $250 million aircraft, on purpose.

Wednesday, February 18th, 2009

4: Love Always

Lightman and his team try to prevent the assassination of a South Korean ambassador. But, when another member of the entourage gets shot, Lightman reveals family secrets and lies to identify the shooter.

Wednesday, March 4th, 2009

5: Unchained

Lightman and Torres interrogate an imprisoned gang leader who claims to be rehabilitated. If the gang leader is freed, he might help fight inner-city violence or return to his life of crime. Foster and Loker investigate the death of a firefighter who was killed in the line of duty.

Wednesday, March 11th, 2009

6: Do No Harm

Lightman and Foster investigate the disappearance of an 11-year-old girl who may have been murdered. Meanwhile, Loker and Torres must determine whether a famous peace activist is who she claims to be and if her bestselling memoir is true, but Loker's attraction to the socially conscious woman may be clouding his assessment of her.

Wednesday, March 18th, 2009

7: The Best Policy

When Lightman is hired to find a corporate spy at a pharmaceutical company, he discovers a high-level conspiracy surrounding a new drug that could put thousands of lives at risk. The team is also hired by the State Department to assist with negotiations for the release of two Americans imprisoned in Yemen.

Wednesday, April 1st, 2009

8: Depraved Heart

Lightman becomes obsessed with his investigation of two young women who committed suicide. Meanwhile, the team tries to recover billions of dollars for investors who were bilked by a Ponzi scheme.

Wednesday, April 8th, 2009

9: Life is Priceless

In the wake of a building collapse in a small town outside Washington, DC, Lightman is brought in to determine who is at fault, and discovers a massive cover-up. Meanwhile, the team is hired by a "dot-com" billionaire to determine if his girlfriend loves him for the right reasons.

Wednesday, April 22nd, 2009

10: Better Half

When she enlists Lightman to help investigate an arson case in which the only eyewitness is a 5-year-old boy, it quickly becomes clear that she and Lightman still have feelings for each other. Meanwhile, Foster and Torres question a rapper who is suspected of murder.

Wednesday, April 29th, 2009

11: Undercover

The Lightman Group gets embroiled in the controversial case of a policeman who shot a potentially innocent teenager. Meanwhile, investors who were bilked by a Ponzi scheme are suing The Lightman Group for botching the recovery of their money.

Wednesday, May 6th, 2009

12: Blinded

Ben Reynolds, an FBI agent who's been pursuing a serial rapist terrorizing the Washington area, partners with The Lightman Group for its toughest case yet. Lightman infiltrates a prison to befriend Andrew Jenkins, a convicted criminal and a pathological liar who the serial rapist may be copycatting. Meanwhile, Torres and Loker search Jenkins' fan mail, and Foster questions one of the rapist's recent victims.

Wednesday, May 13th, 2009

13: Sacrifice

After a terrorist bombing outside of Washington, DC, FBI Agent Ben Reynolds calls on The Lightman Group to help identify those responsible and prevent more attacks. The case takes a personal turn for one member of the team and begs the question of whether honesty is indeed the best policy. Zoe helps Lightman with the investigation and both are concerned about their daughter's safety.
Season 2
Monday, September 28th, 2009

1: The Core of It

The Lightman Group investigates a murder case where a woman with multiple personalities may either be a witness or the killer. Meanwhile, the U.S. government hires the firm to interrogate a potential Supreme Court nominee.

Monday, October 5th, 2009

2: Truth or Consequences

Zoe enlists the Lightman Group to investigate a star college football player accused of statutory rape. Meanwhile, Foster and Loker travel to a religious compound to find out whether it is actually a nefarious cult.

Monday, October 12th, 2009

3: Control Factor

While on vacation in Mexico, Lightman and Emily become involved in the case of a missing American woman. Back home, Foster investigates tainted blood in D.C. area hospitals with Lightman's rival, Jack Rader.

Monday, October 19th, 2009

4: Honey

Eric Matheson, a man suspected of killing his wife, is brought in for questioning by the Lightman Group. Determined to prove his innocence, he takes drastic measures that put the team's lives in danger.

Monday, October 26th, 2009

5: Grievous Bodily Harm

A face from Lightman's past pulls him into a dangerous criminal conspiracy, testing his friendship and loyalty. Meanwhile, The Lightman Group investigates a high school student's homicidal threats.

Monday, November 9th, 2009

6: Lack of Candor

When a government witness is murdered, the FBI hires The Lightman Group to determine who leaked the witness' whereabouts to the killers and to protect Agent Reynolds, the star witness in the case. When Reynolds refuses to testify in the case, Lightman and Foster learn he is hiding something in his past.

Monday, November 16th, 2009

7: Black Friday

A troubled teenager believes he was abducted as a baby and turns to the Lightman Group to help him uncover the secrets of his past. Meanwhile, Loker investigates the origin of a deadly stampede that occurred at a megastore the day after Thanksgiving.

Monday, November 23rd, 2009

8: Secret Santa

During the holiday season, Lightman goes to Afghanistan to assist in a mission to rescue two captured marines, and his only source of intelligence is an American expatriate.

Monday, November 30th, 2009

9: Fold Equity

Lightman, Foster and Reynolds travel to Las Vegas to help locate a missing finalist in the World Series of Poker. Lightman uses his skills to read the other competitors' faces to figure out which one knows about the disappearance. Meanwhile, Loker and Torres analyze Loker's new relationship, and as a result, get closer to each other.

Monday, December 14th, 2009

10: Tractor Man

During a political protest in Washington, D.C., a disgruntled farmer parks his explosives-packed tractor near the Treasury Department building, forcing Lightman and his team to make some crucial life-or-death decisions. Meanwhile, a third-grade field trip gets stuck in the Lightman Group offices and Loker has to play babysitter.

Monday, June 7th, 2010

11: Beat the Devil

A psychopathic, albeit charismatic, graduate student tests Lightman's ability to unmask lies when everyone falls for his charms.

Monday, June 14th, 2010

12: Sweet Sixteen

Lightman has to grieve and investigate his own past simultaneously after one of his collaborators in the military is killed.

Monday, June 21st, 2010

13: The Whole Truth

Cal is hired by the DA to be an expert witness at the trial of a beautiful, young woman charged with murdering her high-powered, and much older, billionaire husband, and Zoe is representing her. Meanwhile, Ria lets Eli in on a little secret.

Monday, June 28th, 2010

14: React to Contact

Lightman races to save the life of man who served in Iraq while trying to outrun his own military past.

Monday, July 12th, 2010

15: Teacher and Pupils

Lightman only has the eyes of a paralyzed man to aid him in solving an urban shooting.

Monday, July 19th, 2010

16: Delinquent

Torres and her family reach back to the bad old days after a prison incident involving her sister.

Monday, July 26th, 2010

17: Bullet Bump

Lightman deals with professional liars while investigating an incident at a political rally.

Monday, August 2nd, 2010

18: Headlock

Lightman goes undercover and underground while investigating a fighting club.

Monday, August 16th, 2010

19: Pied Piper

Lightman examines the steps he used to help convict a recently-executed convict.

Monday, August 23rd, 2010

20: Exposed

Lightman helps Foster retrieve her missing boyfriend.

Monday, August 30th, 2010

21: Darkness and Light

Exposed flesh and hidden lies surround Lightman and his team as they track a missing woman through the adult film industry.

Monday, September 13th, 2010

22: Black and White

Lightman tries to uncover the truth behind the murder of a crusading reporter.
Season 3
Monday, October 4th, 2010

1: In The Red

Lightman studies the inner workings of the criminal mind while dealing with a bank robber.

Monday, October 11th, 2010

2: The Royal We

Lightman puts himself between an innocent man and family torn apart by crime.

Monday, October 18th, 2010

3: Dirty Loyal

Internal Affairs officers lean on Lightman to hopefully force him to flip on Wallowski.

Monday, October 25th, 2010

4: Double Blind

Artistic beauty and human beauty compete for Lightman's attention when a museum employs his services.

Monday, November 8th, 2010

5: The Canary's Song

Lightman finds himself in a deep hole while getting at what really caused a tragic mining incident.

Monday, November 15th, 2010

6: Beyond Belief

Self-help turns potentially harmful when Lightman checks out the leader of a group that claims to improve lives.

Monday, November 22nd, 2010

7: Veronica

Lightman tries to out-trick the tricky memory of a woman with Alzheimer's disease.

Monday, November 29th, 2010

8: Smoked

A dying restaurateur hires Lightman to solve the mystery of his daughter's murder.

Monday, January 10th, 2011

9: Funhouse

Discerning what bedevils a mental patient leads Lightman to confront his own personal demons.

Monday, January 10th, 2011

10: Rebound

Lightman helps a woman uncover her boyfriend's past.

Monday, January 17th, 2011

11: Saved

Lightman investigates a group of students involved in a fatal car accident.

Monday, January 24th, 2011

12: Gone

When a woman claims her baby was kidnapped, Lightman suspects she is hiding something.

Monday, January 31st, 2011

13: Killer App

One of Foster's former patients turns up dead shortly after expressing concern that she is being squeezed out by a business partner.