update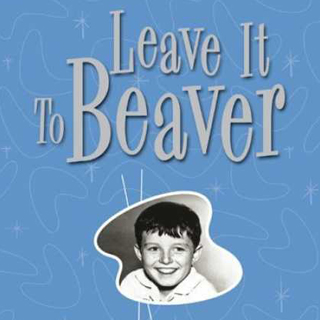 Season 0
not specified

6: Leave It To Beaver Promo

not specified

2: Beaver's Savings Bond

A short episode of Leave It To Beaver produced for the U.S. Treasury Dept. teaching about Savings Bonds.

not specified

5: The Drum Major of the Toy Parade

A conversation with composer Dave Kahn.

not specified

7: Beaver and the IRS

This is a specially produced episode of Leave It to Beaver (public domain) in concert with US Revenue Service,

Tuesday, April 23rd, 1957

1: It's A Small World (Pilot Episode)

Wally and Beaver want a new bicycle. Frankie Bennett, a mischievous boy, tells them new bikes can be had a local dairy in exchange for 1,000 bottle caps from the company's products. The boys collect the bottle caps, but, in attempting to redeem them, learn they've been duped. Ward takes pity on the boys and buys them a bicycle.

Saturday, March 19th, 1983

9: Still the Beaver

This movie reunites most of the members of the Cleaver clan, Wally, June, and of course, the Beaver. Their father Ward has passed away. Wally's married to Mary Ellen and a successful lawyer and has everything to make his life complete except for a child. The Beaver is married but unfortunately is still the same which is why his wife threw him out. With nowhere else to go, he goes home. And he also decides that he wants to raise his children, in his hometown of Mayfield. His wife, who decides that she hasn't done anything in her life, decides to become a veterinarian, but she can only go to school out of the country, so she let's Beaver have the children. So he brings his sons there and they are not exactly impressed with Mayfield and feel that they were dumped there, and bond more with Wally than with their own father. They also have to deal with Eddie Haskell, who has gone from nasty to crooked. It's a good thing they still have their mom.

Saturday, January 1st, 2005

3: Forever the Beaver: The Cleavers Look Back

Cast members Jerry Mathers, Tony Dow and Barbara Billingsley, as well as renowned collector and co-creator of "The New Leave It To Beaver," Brian Levant reflect on the quintessential American family sitcom.

Saturday, January 1st, 2005

4: Ken Osmond and Frank Bank Remember

Cast members Ken Osmond and Frank Bank reunite to look back at their adventures on the set of Leave It To Beaver and beyond.

Monday, January 10th, 2022

8: 1960 Ford Commercial

Wally and Beaver selling Ford Cars (1960)Commercial
Season 1
Tuesday, April 23rd, 1957

0: It's A Small World (Pilot Episode)

Wally and Beaver want a new bicycle. Frankie Bennett, a mischievous boy, tells them new bikes can be had a local dairy in exchange for 1,000 bottle caps from the company's products. The boys collect the bottle caps, but, in attempting to redeem them, learn they've been duped. Ward takes pity on the boys and buys them a bicycle.

Friday, October 4th, 1957

1: Beaver Gets 'Spelled

Beaver's teacher, Miss Canfield, sends a note home with Beaver and the other kids convince him that it's news that he's getting kicked out of school. Beaver and Wally take steps to hide the note from Ward and June.

Friday, October 11th, 1957

2: Captain Jack

Beaver and Wally send away for an alligator and they secretly keep it in the bathroom. When the alligator falls ill, the boys get some advice from Captain Jack, an owner of an alligator farm. However, keeping him a secret is going to be hard, the alligator is growing and they need a new place to keep him without June and Ward finding out.

Friday, October 18th, 1957

3: The Black Eye

Beaver comes home with a black eye and Ward is upset when he learns that Beaver didn't fight back. This leads Ward to teach Beaver how to defend himself. Little does Ward know that the person who punched Beaver is a girl, Violet Rutherford, the daughter of one of Ward's co-workers.

Friday, October 25th, 1957

4: The Haircut

After losing his lunch money for three days in a row, Ward gives Beaver one last chance by letting him handle his haircut money. However, when he loses that too, Beaver decides to give himself a haircut just days before he's scheduled to be an angel in a play.

Friday, November 1st, 1957

5: New Neighbors

The Cleavers have new neighbors, the Donaldsons, and June sends Beaver over to welcome them with a vase of flowers. However, when Mrs. Donaldson thanks Beaver by kissing him on the cheek, Beaver becomes convinced that Mr. Donaldson will kill him because he let a married woman kiss him, and it's all thanks to Eddie Haskell, who planted that idea in Beaver's mind.

Friday, November 8th, 1957

6: Brotherly Love

June has had it with Wally and Beaver's fighting and demands they make a pact to be nice to one another and do things together. However, when each boy gets an invitation for individual social outings, they each attempt to break the pact.

Friday, November 15th, 1957

7: Water, Anyone?

Wally and his friends are trying to earn enough money to buy baseball uniforms. They put a plan into action by doing their chores at a slow pace in order to maximize their hourly pay. Meanwhile, Beaver, also wanting to be on the team, begins selling water to his family and neighbors.

Friday, November 22nd, 1957

8: Beaver's Crush

Beaver has a crush on his teacher, Miss Canfield. When Judy, Whitey and Larry tease him for being a 'teacher's pet,' Beaver tries to prove them wrong and places a spring snake in her desk. However, Beaver has second thoughts and becomes determined to remove the snake before she finds it.

Friday, November 29th, 1957

9: The Clubhouse

Wally and his friends build a clubhouse and Beaver wants to join. Although the dues are $1 for 8th graders, Beaver has to come up with $3 in order to join their club. How can Beaver earn the money?

Friday, December 6th, 1957

10: Wally's Girl Trouble

Wally and Beaver dread attending dance school, so when suddenly Wally takes a liking in it, June and Ward are dumbfounded. It seems Wally has developed a crush on a girl named Penny and Beaver soon feels neglected and left out when Wally begins spending all his time with her.

Friday, December 13th, 1957

11: Beaver's Short Pants

When June goes on a trip to visit her sister, Peggy, June's Aunt Martha steps in and stays with Ward and the boys. Ward and the boys do their best not to hurt Martha's feelings, but Beaver has the hardest time when she buys him a suit, knee socks, a cap, and short pants and makes him wear the outfit to school.

Friday, December 27th, 1957

12: The Perfume Salesmen

Wally and Beaver want to win a fancy film projector. In order to get it they have to sell 24 bottles of perfume. However, the appalling aroma of the perfume quickly leads to zero sales and has Ward trying to think up a sales gimmick.

Friday, January 3rd, 1958

13: Voodoo Magic

June and Ward make Wally and Beaver promise that they won't go to the movies and see a scary movie. However, Wally and Beaver are talked into seeing it, thanks to Wally's so-called best friend, Eddie Haskell. The movie has quite an influence on Beaver, who makes a voodoo doll, names it Eddie Haskell, and sticks it with pins.

Friday, January 10th, 1958

14: Part Time Genius

After taking an IQ test, Beaver scores the highest in his class and Mrs. Rayburn suggests that it would be best if Beaver went to a special school where his abilities can be challenged. However, little does anyone know that everything is not as it seems.

Friday, January 17th, 1958

15: Party Invitation

Beaver is invited to Linda Dennison's birthday party and quickly discovers that he is the only boy that she invited. Fearing for his reputation, Beaver tries his best to get out of attending, but June and Ward are insistent, not aware of the situation Beaver's in.

Friday, January 24th, 1958

16: Lumpy Rutherford

The local bully, Lumpy Rutherford, has been picking on Beaver and Wally. Thanks to a story Ward tells them, the boys decide to play a joke on Lumpy. However, their ploy catches the wrong person. Lumpy's father and Ward's co-worker Fred Rutherford, is caught in the trap.

Friday, January 31st, 1958

17: The Paper Route

Wally and Beaver want to get brand new bike and they ask Ward for some money. He suggests that they earn the money. This leads Wally and Beaver to get a job delivering papers. Later, while trying to help the boys out, Ward and June inadvertently almost get Wally and Beaver fired.

Friday, February 7th, 1958

18: Child Care

After Ward's bragging about Wally and Beaver being responsible, Herb and Janet Wilson assume that it would be all right to leave their 4-year old daughter in Wally and Beaver's care while they go out to a party with Ward and June. Trouble begins when the youngster locks herself in the bathroom.

Friday, February 14th, 1958

19: The Bank Account

Ward tries to teach Wally and Beaver the importance of saving by giving them a piggy bank. The boys quickly save up a handful of change and are all ready to spend it on some baseball equipment. However, unknown to their parents, they change their minds and decide to spend the money on a most unselfish gift.

Friday, February 28th, 1958

20: Lonesome Beaver

Wally goes away on a trip with the Boy Scout troop that he belongs to, leaving a lonesome Beaver behind. Finding his friends to be busy, Beaver takes up other means to make the time go by.

Friday, March 7th, 1958

21: Cleaning Up Beaver

Wally begins to outgrow his "sloppy" faze and becomes much neater. This is noticed by Ward and June who try to encourage Beaver to undergo the same transformation. However, Beaver changing like that just seems too extraordinary of a task.

Friday, March 14th, 1958

22: The Perfect Father

Ward becomes a bit jealous when Wally and Beaver begin spending time playing basketball at Willie Dennison's house after Willie's dad put up a backboard and a basket. This prompts Ward to do the same thing but it just seems like things are working against him being the perfect father.

Friday, March 21st, 1958

23: Beaver and Poncho

Beaver makes a trade with Larry Mondello: a glass doorknob for a Chihuahua. Larry found the dog in his garbage can, so when Beaver brings it home, Ward immediately breaks the news that he's going to place an ad in the lost and found and that Beaver probably won't be able to keep the dog. Despite this, Beaver quickly begins to grow close to the little pooch.

Wednesday, March 26th, 1958

24: The State vs. Beaver

Ward helps Beaver and Wally build a miniature race car powered by a lawn mower motor and Ward makes the boys promise not to use it without him being with them. Later, Larry talks Beaver into taking it for a spin resulting in being pulled over by a traffic officer.

Wednesday, April 2nd, 1958

25: The Broken Window

While playing baseball in the street with Wally, Chester and Tooey, Eddie hits a baseball through the Cleaver's window resulting in Ward forbidding the boys to play baseball so close to the house. However, later, Beaver talks Wally into pitching one, but this results in a broken car window.

Wednesday, April 9th, 1958

26: Train Trip

After a week long visit with their Aunt Martha, Wally and Beaver prepare to head home to Mayfield on a train. After talking Martha into letting them buy their own tickets, they discover they're short the money after spending it on junk food and find themselves wondering how they are going to get home.

Wednesday, April 16th, 1958

27: My Brother's Girl

An eighth grade dance has Wally being pressured into attending with a girl, instead of going stag with Eddie. However, Mary Ellen Rogers becomes determined to have Wally take her and goes through Beaver to get to him.

Wednesday, April 23rd, 1958

28: Next Door Indians

Wanting to be liked by Wally's friends, Beaver makes up a wild story about the vacant lot next to his house being an Indian battle ground. After making a bet with Eddie, Beaver has Wally help him plant artifacts in the lot. However, that is forgotten when the kids make a discovery that they believe will make them rich.

Wednesday, April 30th, 1958

29: Tenting Tonight

After a weekend spent at the movies goes awry for Ward, he decides the boys should spend their weekends outside and plans a camping trip. However, when Ward's called into work, Wally and Beaver decide to camp out in the backyard.

Wednesday, May 7th, 1958

30: Music Lesson

Wally makes the baseball team and Ward openly shows how proud he is of him, leaving Beaver feeling inferior. Trying to impress his parents, Beaver tries out for the band and begins practicing the clarinet. However, Beaver soon finds himself with more problems when he's let go from the band.

Wednesday, May 14th, 1958

31: New Doctor

June has Wally stay home from school when he comes down with a sore throat and suddenly Wally is emersed in attention from his parents, friends and doctor. Jealous and feeling left out, Beaver fakes illness, seeking that same attention.

Wednesday, May 21st, 1958

32: Beaver's Old Friend

Wally and Beaver are helping Ward clean out the garage when they run across Beaver's old teddy bear, Billy. Beaver reluctantly throws him away after Ward and Wally tell him he's too old for dolls. However, Beaver changes his mind but he's too late, the garbage truck came, which leads Beaver to take drastic measures to get him back.

Wednesday, May 28th, 1958

33: Wally's Job

Wally jumps at the chance to paint a couple of garbage cans for Ward, who offers 50 cents a piece. However, once Eddie tells Wally, that his father was charged $3.00 to have his painted, he becomes disinterested in the job which is when Beaver steps in and takes over the job.

Wednesday, June 4th, 1958

34: Beaver's Bad Day

An incident at the park leads to Beaver ripping the pants on his gray flannel suit. When he's questioned by Ward and June he makes up a wild story that his parents quickly see through. Lectured in telling the truth, Beaver does just that when the pants of his other suit are ripped but Ward and June don't believe him.

Wednesday, June 11th, 1958

35: Boarding School

An old friend of Wally's stops by with stories about how great it is at the military school he attends. This leads Wally to decide that he would like to attend military school, despite a wary Ward and June.

Wednesday, June 18th, 1958

36: Beaver and Henry

An animal is chewing up June's flower bed, so Ward and the boys set a trap to catch it. They soon catch a white rabbit whom Beaver talks Ward and June into keeping. Beaver names him Henry only to later discover Henry is really a Henrietta and she's expecting.

Wednesday, June 25th, 1958

37: Beaver Runs Away

Larry gets Beaver into trouble when he goads Beaver into trying out Ward's drill and in the end there are two holes in the garage wall. Ward hits the roof and scolds Beaver who in turn decides to run away.

Wednesday, July 2nd, 1958

38: Beaver's Guest

Beaver is all excited to have his friend, Larry Mondello, stay over for the weekend. However, things start off on the wrong foot when Beaver and Larry get into a fight ending with Beaver punching Larry in the stomach.

Wednesday, July 16th, 1958

39: Cat Out of the Bag

The neighbors are going away for the weekend and Beaver and Wally have been put in charge of taking care of their lawn and their cat, Puff Puff. When Eddie shows up with his dog, Wolf, chaos erupts and Wolf chases Puff Puff away.
Season 2
Thursday, October 2nd, 1958

1: Beaver's Poem

Beaver comes to Ward for help on the night before a poetry assignment is due. This prompts Ward to totally take over the project and writes the whole poem himself. Things get complicated when Beaver wins an award for the poem and Ward is faced with explaining the truth to Beaver's principal.

Thursday, October 9th, 1958

2: Eddie's Girl

A school dance has Eddie swooning over his so-called ""girl,"" Caroline. However, it's obvious Eddie has made up their relationship when Wally and him visit her and she instantly becomes smitten with Wally.

Thursday, October 16th, 1958

3: Ward's Problem

Ward must make a decision when a conflict develops concerning which son to spend the weekend with. He can either go on a fishing trip with Wally or take Beaver on a father-son weekend. Thinking Ward is going to go fishing with Wally, Beaver makes up a wild story when his classmates start to tease him.

Thursday, October 23rd, 1958

4: Beaver and Chuey

Beaver makes a new friend in Chuey Varella but he only speaks Spanish. So Beaver asks Eddie, who has taken Spanish, for some help but Eddie plays a joke on Beaver by feeding him a sentence in Spanish which ultimately insults Chuey.

Thursday, October 30th, 1958

5: The Lost Watch

While watching Wally and his friends play baseball, Beaver is put in charge of looking after everyone's coats and watches. However, after the game is over Lumpy comes to claim his watch, but Beaver has no watch to give him.

Thursday, November 6th, 1958

6: Her Idol

Beaver becomes good friends with a classmate, Linda Dennison. However, their relationship is blown out of proportion by Beaver's classmates who begin to tease him and goad him into insulting Linda, to prove that she isn't his girl.

Thursday, November 13th, 1958

7: Beaver's Ring

Being Beaver's godmother, Aunt Martha sends him a gift of a ring that had once belonged to an uncle who was also named Theodore. June cautions Beaver that she doensn't want him taking it to school, but he sneaks off to school with it anyways. This leads to a confrontation between his peers that ends with him getting the ring stuck on his finger.

Thursday, November 20th, 1958

8: The Shave

When Eddie and some of his other friends brag about shaving, Wally decides it's time he try. After nicking his face, Ward tries to discourage him but this just leads Wally to continue to shave. When Ward catches him again, he scolds him right in front of Eddie which leads to Wally being made fun of.

Thursday, November 27th, 1958

9: The Pipe

Ward receives an antique pipe as a gift from Fred Rutherford and a curious Larry and Beaver decide to try it out. First they use coffee but then they try tobacco. When Ward discovers someone has used the pipe, he jumps to the conclusion that Wally is the culprit.

Thursday, December 4th, 1958

10: Wally's New Suit

Wally needs a new suit for an upcoming dance and he convinces his parents that he's old enough to pick out his own clothes. So he and Beaver go down to the shop and pick out the loudest, cheapest plaid suit in the entire shop.

Thursday, December 11th, 1958

11: School Play

A school play has Beaver and his classmates be assigned parts and Beaver is assigned the role of a canary. However, he doesn't seem to be graceful enough to fly around like a bird. To make matters worse, on the night of the play, Ward's words of encouragement lead to Beaver coming down with a case of stage fright.

Thursday, December 18th, 1958

12: The Visiting Aunts

Beaver and Wally are all excited about going to the carnival, however, Aunt Martha throws a wrench in their plans when she makes an unexpected visit with a friend of hers, forcing Wally and Beaver to count the hours away, hoping she will leave soon enough so they can still go to the carnival.

Thursday, December 25th, 1958

13: Happy Weekend

Ward takes June and the boys away on a trip to a cabin in hopes of experiencing the "great outdoors." However, he quickly discovers getting away from today's modern conveniences will be more difficult than he anticipated.

Thursday, January 1st, 1959

14: Wally's Present

Wally's birthday has him deciding to have a birthday party but Beaver jumps to the conclusion that he won't be invited. While shopping for Wally's present, Larry talks Beaver into spending his money on a bow and arrow set for himself and buying a cheap gift for Wally.

Thursday, January 8th, 1959

15: The Grass is Always Greener

Beaver and Wally make friends with the garbage man's kids, Chris and Pete. They quickly learn that they take for granted what they have. Simple things like just having a yard to play in leave Chris and Pete in awe.

Thursday, January 15th, 1959

16: The Boat Builders

Wally, Chester and Tooey are building their own boat and plan to sail on it, despite Ward and June's forbidding Wally. Once at the lake, Beaver is the only one small enough to get in it and once on the water, the boat tips over, leaving a soaked Beaver behind. However, it's trying to keep their afternoon of boating a secret from Ward and June that's really going to wipe Wally and Beaver out.

Thursday, January 22nd, 1959

17: Beaver Plays Hooky

Larry and Beaver find themselves tardy for the third time this week and decide to skip altogether. However, they quickly find themselves being caught when they inadvertently walk on the set of a live TV show.

Thursday, January 29th, 1959

18: The Garage Painters

A lazy weekend leads Ward to direct Wally and Beaver to read a book, Tom Sawyer. The book influences them so much that they take on the job of painting the garage doors. However, they soon find the job to be awfully boring and messy. Chaos erupts when neighbor Benjie Bellamy stops by wanting to help.

Thursday, February 5th, 1959

19: Wally's Pug Nose

When the new girl, Gloria, tells Wally that he has a pug nose, he becomes incredibly self-conscious and purchases a contraption that is suppose to give him a strong Roman nose. When Ward discovers the device, he gives him a pep talk which just makes matters worse.

Thursday, February 12th, 1959

20: Beaver's Pigeons

Beaver, Larry, and Whitey begin a pigeon club and they each purchase pigeons of their own. Beaver names his two Miss Canfield and Miss Landers, after his two teachers. However, when Beaver comes down with chicken pox, Wally is forced into caring for them, but soon finds Beaver isn't the only one ill - Miss Canfield and Miss Landers are also ailing.

Thursday, February 19th, 1959

21: The Tooth

Beaver learns he has to go to the dentist and that's when his friends tell him some horror stories about the drill the dentist is going to use. This prompts Beaver to become downright scared of going to the dentist.

Thursday, February 26th, 1959

22: Beaver Gets Adopted

Wally wins a trophy at school and Beaver accidentally breaks it. This leads Ward to accuse Beaver of being jealous of Wally and that he broke it on purpose. Upset, Beaver decides to get new parents and heads to an adoption agency.

Thursday, March 5th, 1959

23: The Haunted House

Beaver and Larry become convinced that the Cooper house is haunted by a witch and Beaver and Larry are scared to death. So when June gets Beaver a job walking Mrs. Cooper's dog, Beaver's fear gets the best of him.

Thursday, March 12th, 1959

24: The Bus Ride

June and Ward allow Wally to escort Beaver on a bus to a friends house in Crystal Falls. However, on one of the stops, Beaver inadvertently gets on the wrong bus that takes him back to Mayfield.

Thursday, March 19th, 1959

25: Beaver and Gilbert

The Cleavers have new neighbors in the Gates family and Beaver befriends their son, Gilbert Gates (his last name was suddenly changed to Bates in a later episode). However, Ward, June and Wally quickly realize the obvious when Beaver comes home with all kinds of wild stories that Gilbert has told and that Beaver is convinced are true.

Thursday, March 26th, 1959

26: Price of Fame

While staying after school cleaning the chalkboards, Larry convinces Beaver that Mrs. Rayburn keeps a spanking machine in the closest in her office. Later, a curious Beaver sneaks a peek but soon finds himself locked in the principal's office. Beaver's fame doesn't go over well with his family but Beaver has another problem on his hands: he's just gotten his head stuck in an iron fence at the park.

Thursday, April 2nd, 1959

27: A Horse Named Nick

Beaver and Wally get jobs at the circus cleaning the animals and a promise to each be payed $10.00 at the end of the week. However, when the end of the week comes and there is no payment in sight, Beaver and Wally instead become the proud owners of a horse named Nicholas, and they hide him in the garage.

Thursday, April 9th, 1959

28: Beaver's Hero

Beaver discovers that Ward was in WWII and brags to his classmates that Ward was a war hero. As usual, his classmates don't believe him and Beaver promises to bring in some mementos to prove it. At home, Beaver discovers that Ward was an engineer in the war and didn't actually fight in combat, leaving Beaver to take drastic measures so as not to look like a fool in front of his classmates.

Thursday, April 16th, 1959

29: Beaver Says Good-bye

Ward makes an offer on a house located in a neighboring town and Beaver believes moving is going to be a sure thing. This leads him to tell all his classmates that he's moving, leading his classmates to throw him a goodbye party and give him going away presents. When the deal falls through, Beaver must tell his class that he won't be moving after all.

Thursday, April 23rd, 1959

30: Beaver's Newspaper

While cleaning in the garage, Beaver and Wally come across an old typewriter. Beaver decides to fix it up and begin his own newspaper with Larry. However, Wally stands in his way by claiming the typewriter is his property.

Thursday, April 30th, 1959

31: Beaver's Sweater

Beaver sees an Eskimo sweater in a store window and becomes determined to get one. He finally convinces Ward and June to get him one, but the first day he wears it to school, he sees Judy Hensler wearing the same sweater.

Thursday, May 7th, 1959

32: Friendship

Beaver spends the weekend at Larry's, but the first night there they get into a terrible argument and Beaver goes home angry. After Ward tells Beaver a story about Damon and Pythias, Beaver and Larry swear to die for each other. Larry then promptly demands that Beaver give him his homework to prove himself.

Thursday, May 14th, 1959

33: Dance Contest

Wally gets an invitation to attend a cotillion with Mary Ellen Rogers. At first he wants to turn down the invitation, but then decides to go anyway, despite the fact that Mary Ellen has signed them up to do the cha-cha in a dance contest.

Thursday, May 21st, 1959

34: Wally's Haircomb

Wally begins combing his hair a new way, inspired by a fad started by Eddie that has swept his school. However, June and Ward are aghast at his hairdo and June becomes determined to get Wally to change his hairdo back to his normal style.

Thursday, May 28th, 1959

35: The Cookie Fund

Beaver and Larry have been put in charge of the class cookie fund and are taking turns guarding the money. A new kid takes advantage of them and cons Beaver and Larry out of three dollars from the fund.

Thursday, June 4th, 1959

36: Forgotten Party

An old friend of Beaver's, David Manning, invites him to a birthday party and Beaver promises to attend, but as the week passes, Beaver forgets all about it. When the day arrives, June, Ward and Wally scramble to find the Beaver who is spending the day wandering around town with Larry.

Thursday, June 11th, 1959

37: Beaver the Athlete

After getting a poor grade in gym class on his report card, Beaver becomes determined to prove to everyone that he is a good athlete, so he signs up to play baseball where it's the boys versus the girls.

Thursday, June 18th, 1959

38: Found Money

Larry invites Beaver to the carnival and tells him that his mother will treat him. However, when Mrs. Mondello refuses to give Larry money, Larry decides to find some. He throws some of his mother's money out the window and when Beaver comes over, Larry pretends as if he's found some money.

Thursday, June 25th, 1959

39: Most Interesting Character

Miss Landers assigns Beaver's class to write a short essay about the most interesting character they know. While Judy writes about her dad, Beaver debates over whom he should write about. Beaver finally decides to write about Ward, but Beaver isn't sure if Ward is interesting enough.
Season 3
Saturday, October 3rd, 1959

1: Blind Date Committee

Wally is appointed chairman of the blind date committee for a Saturday night dance and ends up with only one girl on his list and no idea how to go about assigning her an escort.

Saturday, October 10th, 1959

2: Beaver Takes a Bath

With the sitter unable to come to the Cleavers' house while Ward and June are away overnight, Wally steps up to watch over Beaver, with disastrous results.

Saturday, October 17th, 1959

3: School Bus

Beaver is suspended from riding the bus to school after he breaks the new rules. But can a letter he and Wally have written to the bus driver really get him reinstated?

Saturday, October 24th, 1959

4: Beaver's Prize

Unable to resist the allure of a double bill at the Mayfield Theater, Beaver sneaks away from his house while serving out his most recent punishment. Will a new English racing bicycle won in a drawing give away Beaver's true whereabouts?

Saturday, October 31st, 1959

5: Baby Picture

June submits a photo of Beaver to Miss Landers' class baby picture beauty contest. But will her selection earn Beaver the coveted prize chocolates, or a lifetime of class ridicule?

Saturday, November 7th, 1959

6: Beaver Takes a Walk

Beaver's obsession with his father's old pedometer -- and honor -- intensifies when he makes a bet with Whitey that he can walk as much as 20 miles in a single day!

Saturday, November 14th, 1959

7: Borrowed Boat

Beaver and Larry find themselves in trouble with the law after a rowboat they're loaned at the lake turns out to be stolen!

Saturday, November 21st, 1959

8: Beaver's Tree

Moved by Miss Landers' poetry reading, Beaver takes it upon himself to go back to his old home to reclaim and care for a tree once given to him for his birthday.

Saturday, November 28th, 1959

9: Teacher Comes to Dinner

Wanting to do something nice for Beaver's favorite teacher, June and Ward invite Miss Landers to dinner. But will this nice gesture earn Beaver the role of "teacher's pet"?

Saturday, December 5th, 1959

10: Beaver's Fortune

Beaver and Larry go looking for luck around every corner after a fortune-telling machine delivers them a very positive prediction!

Saturday, December 12th, 1959

11: Beaver Makes a Loan

Beaver becomes a bitter debt collector after a simple 25-cent loan to Larry keeps him from being able to see a movie, severely driving a wedge between the two best friends.

Saturday, December 19th, 1959

12: Beaver the Magician

A simple magic trick gets the better of Beaver when he and Larry convince Benjie Bellamy that Beaver's been transformed into a rock!

Saturday, December 26th, 1959

13: June's Birthday

Beaver's feelings are hurt when the "exquisite" birthday present he buys for his mother's birthday is hidden, rather than displayed proudly at the Mothers Club tea.

Saturday, January 2nd, 1960

14: Tire Trouble

Beaver's going into the chinchilla business! But to do so, he needs a cage to house them, so he recruits Wally to help him build it -- and, in the process, they learn the value of cleaning up after themselves.

Saturday, January 9th, 1960

15: Larry Hides Out

Larry informs Beaver of his plans to run away to Mexico after he's confined to his room as punishment for showing Beaver his sister's diary.

Saturday, January 16th, 1960

16: Pet Fair

Beaver finds himself in a bit of a pickle after he tells his class that he owns a talking parrot he saw at the pet shop on the way to school. Without that parrot, which costs $200, he'll be the laughingstock of the class pet fair!

Saturday, January 23rd, 1960

17: Wally's Test

Wally unwittingly foils Eddie and Lumpy's attempt to cheat on a test. Will this be the end of Wally's relationships with his two oldest pals?

Saturday, January 30th, 1960

18: Beaver's Library Book

When Beaver loses the copy of Treasure Island he checked out with Ward's library card, the overdue fees continue to accumulate. Will the library come after Beaver? Or, worse yet, the library cops?

Saturday, February 6th, 1960

19: Wally's Election

Wally overzealously dives headfirst into his sophomore class elections after a spirited pep talk from Ward. Will his newfound political aspirations win him the election for class president -- or will he alienate himself from his schoolmates and family?

Saturday, February 13th, 1960

20: Beaver and Andy

Ward has hired a nice old man named Andy to paint the house. Unfortunately, Andy has a drinking problem that Ward and June are trying to keep from the boys.

Saturday, February 20th, 1960

21: Beaver's Dance

Beaver and Larry are forced to go to a series of dances by their parents in hopes that they will learn social graces. But after suffering through the first class, Beaver and Larry conspire to ditch the rest.

Saturday, February 27th, 1960

22: Larry's Club

Beaver is invited to join Harold's secret club, "The Bloody Five," while Larry is excluded, prompting Larry to start his own rival club! Will Beaver choose to stick with his new friends, or remain loyal to his best friend?

Saturday, March 5th, 1960

23: School Sweater

Wally has a difficult time getting his letterman's sweater back from a flirtatious young girl at school after he loans it to her at a basketball game.

Saturday, March 12th, 1960

24: The Hypnotist

After watching a movie titled The Mad Hypnotist, Beaver attempts to try it for himself. His search for a sympathetic subject lands him Eddie, who uses this opportunity to play a prank on Beaver.

Saturday, March 19th, 1960

25: Wally and Alma

Wally draws Alma Hanson as his date for an upcoming school picnic. When Mrs. Hanson begins to play matchmaker for Wally and Alma, Ward shares his college experience on how to turn down a date.

Saturday, March 26th, 1960

26: Beaver's Bike

Beaver is granted permission to take his brand-new bike to school, but on the first day he takes it, it's "borrowed" by a boy who doesn't return it.

Saturday, April 2nd, 1960

27: Wally's Orchid

Wally is talked into buying an orchid for Myra, his pretty and sophisticated date for the spring dance. Unfortunately, Ward refuses to lend Wally the money, having already been talked into handing over $3 for the tickets.

Saturday, April 9th, 1960

28: Ward's Baseball

Beaver is punished after destroying Ward's autographed baseball and trying to pass off a new ball with signatures forged by Larry and himself.

Saturday, April 16th, 1960

29: Beaver's Monkey

Beaver's not allowed to have a wild mouse as a pet, but what will Ward say when he brings home a new pet monkey?

Saturday, April 23rd, 1960

30: Beaver Finds a Wallet

Beaver is elated when the appreciative owner of a wallet he's found declares she'll send him the best present she can find as thanks. But when days go by without the present's arrival, will Beaver's faith in human nature remain intact?

Saturday, April 30th, 1960

31: Mother's Day Composition

Beaver's class is assigned to write on what their mothers did before they were married. When Beaver finds that his mother's life was fairly uneventful, especially when compared to the other children's accounts, he rewrites her biography by infusing it with a famous Broadway actress's life.

Saturday, May 7th, 1960

32: Beaver and Violet

While on a joint family picnic with the Rutherfords, Beaver is annoyed by the constant flirtation from the Rutherfords' daughter Violet.

Saturday, May 14th, 1960

33: The Spot Removers

Wally plans to attend a party with Eddie, but that morning he finds that Beaver has hung his jacket, pockets stuffed with minnows, in the closet next to his suit. June has the suit dry-cleaned, but when Beaver and his friend accidentally spill oil on it, Wally may not have anything to wear to the party.

Saturday, May 21st, 1960

34: Beaver, the Model

Beaver submits his picture to a modeling agency's ad in a magazine and receives a letter stating that he is a top prospect in the modeling field. But can Ward convince Beaver the ad's just a scam?

Saturday, May 28th, 1960

35: Wally, the Businessman

Wally gets a job selling "Igloo Bars" after school, but when he imprudently gives credit to a number of customers, he finds himself coming up a bit short.

Saturday, June 4th, 1960

36: Beaver and Ivanhoe

Beaver learns that chivalry has its price when he reads the book Ivanhoe and becomes invested in becoming a courageous knight who protects women and the weak.

Saturday, June 11th, 1960

37: Wally's Play

Wally is voted into "The Crusaders," the high school letterman's club, and must perform a role in the annual "Crusaders' Follies." However, Wally's not too thrilled about the role he's been tapped to portray.

Saturday, June 18th, 1960

38: Last Day of School

A mix-up between gifts leads Beaver to believe June is playing a mean trick on him by getting a nylon slip as his end-of-school-year present to Miss Landers.

Saturday, June 25th, 1960

39: Beaver's Team

Wally takes over coaching Beaver's football team, "The Lightning Eleven."
Season 4
Saturday, October 1st, 1960

1: Beaver Won't Eat

Beaver is determined and steadfast in his decision to never eat a brussels sprout, no matter what his parents say or do.

Saturday, October 8th, 1960

2: Beaver's House Guest

When Chopper Cooper comes to visit Beaver for the weekend, his exotic tales of divorced parents competing over his affections with lavish gifts enthrall Beaver.

Saturday, October 15th, 1960

3: Beaver Becomes a Hero

While out fishing with Wally, Beaver spots a canoe drifting away from its owner and wades out to rescue it.

Saturday, October 22nd, 1960

4: Wally, the Lifeguard

When Beaver discovers that Wally's job is actually selling candy and hotdogs on the weekends at Friends Lake, rather than lifeguarding, he refuses to speak to his brother out of embarrassment.

Saturday, October 29th, 1960

5: Beaver's Freckles

After receiving the nickname "Freckles" from Lumpy Rutherford, Beaver comes to hate his freckles so much, he'll do anything to cover them up...or even remove them!

Saturday, November 5th, 1960

6: Beaver's Big Contest

When Beaver wins third place in a contest, he's angry to discover that his parents plan to add to his college savings with the $3,500 they'll receive from selling the red sports car he's won.

Saturday, November 12th, 1960

7: Miss Landers' Fiancé

Thinking marriage will mean he'll lose his favorite teacher forever, Beaver is crushed when he discovers that Miss Landers is engaged.

Saturday, November 19th, 1960

8: Eddie's Double-Cross

Eddie couldn't be more thrilled about dating Caroline Shuster. But when Wally overhears Caroline speaking badly of Eddie behind his back, he feels that his best friend should be told the truth about his new girlfriend.

Saturday, November 26th, 1960

9: Beaver's I.Q.

Fearful that he'll fail his I.Q. test, resulting in having to go to "dumb school," Beaver -- as well as everyone else -- is shocked to discover he's one of the brightest in his class.

Saturday, December 3rd, 1960

10: Wally's Glamour Girl

After June sets Wally up on a date with Kitty, one her best friend's daughters, Wally is terrified that the lies he's told Kitty about his extravagant lifestyle will be uncovered.

Saturday, December 10th, 1960

11: Chuckie's New Shoes

Beaver's hands are full when he's asked to take little Chuckie to buy new shoes. Before they're even out of the store, Chuckie has disappeared, and Beaver's afraid to return home until he's found him.

Saturday, December 17th, 1960

12: Beaver and Kenneth

Eager for friends, a lonely boy named Kenneth begins giving Beaver gifts.

Saturday, December 24th, 1960

13: Beaver's Accordian

After being influenced by Eddie, Beaver decides to take the World-Wide Academy of Music up on their offer of a free five-day trial of a very expensive stereophonic accordion.

Saturday, December 31st, 1960

14: Uncle Billy

Beaver and Wally are excited to have their Uncle Billy in town for a visit, but become disillusioned when he stands them up time and time again.

Saturday, January 7th, 1961

15: Teacher's Daughter

While he's dating his English teacher's daughter, Julie, Wally's friends give him a hard time about being the teacher's pet. But when Wally and Julie break up, Wally's concerned about failing the class instead.

Saturday, January 14th, 1961

16: Ward's Millions

In order to ease his father's concerns over money, Beaver buys him a book called I Became A Millionaire In Twelve Months. He's disappointed to discover that instead of being utilized, the book has only ended up discarded in a pile.

Saturday, January 21st, 1961

17: Beaver's Secret Life

To support Beaver's ambition to become a writer when he's older, Ward buys him a diary to chronicle his daily activities.

Saturday, January 28th, 1961

18: Wally's Track Meet

Wally's coaxed into a towel fight -- even after Coach Henderson's lecture about horsing around in the locker room.

Saturday, February 4th, 1961

19: Beaver's Old Buddy

Beaver and his old friend Jackie are excited about their weekend together until they come to the startling realization that they're actually bored of one another.

Saturday, February 11th, 1961

20: Beaver's Tonsils

Beaver is told he may need his tonsils removed and is scared at the prospect -- that is, until Ward tells him about all the ice cream and gifts he'll be receiving afterward.

Saturday, February 18th, 1961

21: The Big Fish Count

When the pet store where Eddie works holds a contest to guess the correct number of fish inside an aquarium, Eddie leaks the correct answer to Lumpy for his crush, Kathy.

Saturday, February 25th, 1961

22: Beaver's Poster

Beaver has to learn the value of his own artistic merits when he enters a contest to paint a poster depicting the colonial era.

Saturday, March 4th, 1961

23: Mother's Helper

It's love at first sight when Wally meets Margie, the young girl who comes over to help June with the housecleaning. But as Wally's heart begins to swell, his grades and track participation begin to suffer. Can June get Wally back to old form?

Saturday, March 11th, 1961

24: The Dramatic Club

Beaver joins the drama club and gets the lead in the play, thrilling him...until he learns he has to kiss a girl!

Saturday, March 18th, 1961

25: Wally and Dudley

Despite his feelings about Dudley, the new kid on the block, Wally is recruited to show him the ropes around the neighborhood and school.

Saturday, March 25th, 1961

26: Eddie Spends the Night

During a sleepover at the Cleavers' house, Eddie is caught cheating at chess and angrily storms out. Can June and Ward convince Eddie to return to the house in order to salvage an old friendship?

Saturday, April 1st, 1961

27: Beaver's Report Card

As a joke, Eddie takes it upon himself to change the math grade on Beaver's report card from a D minus to a B minus.

Saturday, April 8th, 1961

28: Mistaken Identity

After Richard's caught breaking windows, Beaver's framed for a crime he didn't commit.

Saturday, April 15th, 1961

29: Wally's Dream Girl

Wally's convinced he's met his dream girl, a beautiful young lady named Ginny Townsend. But when June invites Ginny on a family picnic, Wally realizes she may not be the one for him after all.

Saturday, April 22nd, 1961

30: The School Picture

Beaver and Gilbert agree to make funny faces for the class picture, but when Gilbert decides not to go through with it at the very last moment, Beaver is left looking like a fool all by himself.

Saturday, April 29th, 1961

31: Beaver's Rat

When June refuses to allow the rat Beaver purchased for 50 cents into the house, Beaver decides to sell the rat to Violet Rutherford at an extraordinary profit.

Saturday, May 6th, 1961

32: In the Soup

To prove there's no soup inside a giant cup on a billboard, Beaver climbs up and accidentally falls in. Unfortunately for Beaver, he's too short to climb back out of the cup!

Saturday, May 13th, 1961

33: Community Chest

Beaver's in trouble when he accidentally loses the Community Chest money his mother agreed to let him collect.

Saturday, May 20th, 1961

34: Junior Fire Chief

Beaver's ego gets the best of him after his class elects him Junior Fire Chief. Can Ward talk Beaver out of his power trip?

Saturday, May 27th, 1961

35: Beaver's Frogs

To raise half the money for a brand-new canoe, Beaver collects frogs and sells them off to a man in need of them. But can Beaver go through with the transaction after he learns the fate of the frogs he's just sold?

Saturday, June 3rd, 1961

36: Beaver Goes in Business

Beaver and Gilbert decide to go into the lawn-mowing business together. But when no one seems to want their services, Beaver and Gilbert take matters into their own hands, and tell their "customers" afterward.

Saturday, June 10th, 1961

37: Kite Day

Beaver learns the value of patience the hard way after he prematurely takes the beautiful kite he and his father have built for the Father and Son Kite Day out for a test run.

Saturday, June 17th, 1961

38: Beaver's Doll Buggy

Beaver finds himself in an awkward situation when he has to push Penny Woods' old doll stroller down the street in order to salvage its wheels for his used mini race car.

Saturday, June 24th, 1961

39: Substitute Father

Wally takes on the fatherly duties of the household while Ward is away, including going in to speak to Beaver's teacher after he gets into trouble.
Season 5
Saturday, September 30th, 1961

1: Wally Goes Steady

Ward is thrown off guard after Bill Boothby suggests Wally and his daughter may be getting married soon. Is Wally ready for that kind of commitment?

Saturday, October 7th, 1961

2: No Time for Babysitters

Beaver's bragged to all his friends that his parents think he's too old for a babysitter. When they go out for an evening, Beaver has to figure out a way to hide Judy, the babysitter beaver's parents changed their minds about.

Saturday, October 14th, 1961

3: Wally's Car

When Wally buys his first car for a mere $25, he brings it home only to have it become a roadblock preventing Ward from getting his car out of the garage.

Saturday, October 21st, 1961

4: Beaver's Birthday

Having decided he's too old for birthday parties and presents, Beaver collects birthday money from family members. But instead of saving it, he decides to spend it..

Saturday, November 4th, 1961

5: Beaver's Cat Problem

Beaver finds himswelf with a problem after he feeds Mrs. Prentiss's lost cat, Bootsie, and soon realizes that Bootsie will continue to return to the Cleaver's home for more.

Saturday, November 11th, 1961

6: Wally's Weekend Job

Jealous of Wally's new job at the soda fountain, Eddie and Lumpy decide to play a prank on Wally by ordering a delivery of six quarts of ice cream to Mary Ellen Roger's slumber party.

Saturday, November 18th, 1961

7: Beaver Takes a Drive

Wally finds himself with his first driving ticket after he saves his father's car from an accident that would have been caused by Beaver's clumsiness.

Saturday, November 25th, 1961

8: Wally's Big Date

Wally regrets agreeing to switch blind dates with Eddie once he realizes that his date is taller than he is.

Saturday, December 2nd, 1961

9: Beaver's Ice Skates

Beaver sets off to buy his own pair of brand-new ice skates. But when the store doesn't have a pair in his size, he's talked into buying a pair that's three sizes too big, and the store owner won't give him a refund.

Saturday, December 9th, 1961

10: Weekend Invitation

Against their better judgment, June and Ward reluctantly give Wally permission to attend a guys' weekend in a cottage at the lake. What they don't know is that the stay will be unsupervised.

Saturday, December 16th, 1961

11: Beaver's English Test

Beaver has been having trouble in English and Ward persuades Wally to tutor him. Wally has Beaver look over an old exam that he once took and to Beaver's surprise, the next day, his teacher gives him the exact same test, which he of course he aces. However, Beaver is left with a guilty conscience.

Saturday, December 23rd, 1961

12: Wally's Chauffeur

Wally's embarrassed when his date, Evelyn, ends up driving the two of them to the school dance.

Saturday, December 30th, 1961

13: Beaver's First Date

When Beaver asks Betsy Patterson out for his first date, he's left to fend for himself after she ditches him for another boy.

Saturday, January 6th, 1962

14: Ward's Golf Clubs

When Beaver succumbs to peer pressure from his friends, he ends up permanently breaking his father's mended golf driver.

Saturday, January 13th, 1962

15: Farewell to Penny

Beaver and his rival, Penny Woods, both reluctantly come to the conclusion that the other isn't so bad after all when Beaver's invited to her going-away party.

Saturday, January 20th, 1962

16: Beaver, the Bunny

Beaver is embarrassed after he sees the bunny costume he's supposed to wear for the school pageant.

Saturday, January 27th, 1962

17: Beaver's Electric Trains

Beaver becomes reattached to his old set of trains that he's supposed to clean up and give to Jimmy.

Saturday, February 3rd, 1962

18: Beaver's Long Night

Lumpy and Bill become the unfortunate victims of Beaver's and Gilbert's overactive imaginations after they see an intense gangster movie on television during an unsupervised sleepover.

Saturday, February 10th, 1962

19: Beaver's Jacket

Envious of Richard's brand-new jacket, Beaver convinces June and Ward to get him one. But Beaver's new jacket soon becomes shared property after Richard's jacket gets lost.

Saturday, February 17th, 1962

20: Nobody Loves Me

Tired of constantly being lectured by his parents, Beaver decides to straighten up. But he's disappointed when no one seems to take notice of his efforts.

Saturday, February 24th, 1962

21: Beaver's Fear

When Beaver goes to the amusement park with Wally and his friends, his fear of the roller coasters just may be the boys' savior.

Saturday, March 3rd, 1962

22: Three Boys and a Burro

Beaver, Gilbert and Richard have to find a home for their new burro!

Saturday, March 10th, 1962

23: Eddie Quits School

Eddie quits school to work at the garage for $80 a week, but soon realizes that despite the new clothes and lifestyle, he misses his best friend and even school.

Saturday, March 17th, 1962

24: Wally Stays at Lumpy's

Wally goes against his parents' wishes and reluctantly stays over after a party at Lumpy's.

Saturday, March 24th, 1962

25: Beaver's Laundry

A trip to the laundromat goes horribly awry when Beaver agrees to help Richard with his family's laundry.

Saturday, March 31st, 1962

26: Lumpy's Car Trouble

Ward agrees to let Lumpy to drive his car, but Lumpy gets the car stuck along a dirt road "shortcut."

Saturday, April 7th, 1962

27: Beaver, the Babysitter

Beaver's reputation is blown after his friends catch him playing house with Patricia, the ten-year-old girl he's babysitting for Wally.

Saturday, April 14th, 1962

28: The Younger Brother

Beaver realizes he's caught in Wally's shadow when he finds out he's only made the school basketball team because he's the superstar's younger brother.

Saturday, April 21st, 1962

29: Beaver's Typewriter

Beaver succeeds in convincing his parents to buy him a new typewriter to help him with his homework. But once he gets it, Beaver gets little use out of it himself because he ends up paying Eddie $1 for each paper he types for him.

Saturday, April 28th, 1962

30: The Merchant Marine

When June finds pamphlets for the merchant marines in Wally's dresser, she and Ward fear that Wally is considering joining up.

Saturday, May 5th, 1962

31: Brother Versus Brother

Beaver has a crush on Mary. Unfortunately, she's developed her own crush...on Wally!

Saturday, May 12th, 1962

32: The Yard Birds

When Beaver and Wally's horseplay causes them to miss their deadline in getting the garage and yard in order, they decide to take matters -- and the trash -- into their own hands!

Saturday, May 19th, 1962

33: Tennis, Anyone?

Wally's smitten when he's asked to play tennis by an older woman. Unfortunately, she's just using him to make her own boyfriend jealous.

Saturday, May 26th, 1962

34: One of the Boys

Wally and Eddie are finally invited to join the Barons, the high school's most exclusive club.

Saturday, June 2nd, 1962

35: Sweatshirt Monsters

Beaver and the gang make a pact to all wear the monster sweatshirts they've just purchased to school -- but Beaver's the only one who follows through.

Saturday, June 9th, 1962

36: A Night in the Woods

Wally is asked to replace one of the boys' fathers as a guide during Beaver's camping trip with the guys. But when he asks Eddie and Lumpy to join them, he has no idea they've got plans of their own.

Saturday, June 16th, 1962

37: Long Distance Call

During a long, boring day, Beaver and the gang decide to make a series of prank phone calls, including one to baseball star Don Drysdale!

Saturday, June 23rd, 1962

38: Stocks and Bonds

Beaver and Wally are each encouraged to invest $25 in the stock market, but are warned against following the financial advice Eddie Haskell gives.

Saturday, June 30th, 1962

39: Un-Togetherness

For the first time, Wally doesn't want to join the rest of the family on their annual summer vacation, instead choosing to stay closer to his girlfriend, Lori Anne.
Season 6
Thursday, September 27th, 1962

1: Wally's Dinner Date

When Wally invites his girlfriend to dinner at the White Fox, he doesn't realize it's the most expensive place in town. To make matters worse -- he forgets his wallet.

Thursday, October 4th, 1962

2: Beaver's Football Award

Beaver insists on attending the Father and Sons banquet in regular clothes because he thinks that's how the other boys will be dressed. Ward comes to the rescue when Beaver arrives and finds that he's the only one without a sport coat and tie.

Thursday, October 11th, 1962

3: Wally's License

Wally passes his driving test and takes off in the family car, while the rest of the Cleavers sit home worrying.

Thursday, October 18th, 1962

4: The Late Edition

Hoping to make enough money to go halfsies on a new surfboard, Beaver rushes to get a paper route, but someone beats him to it. When Beaver finds out the new paperboy is actually a papergirl, he rethinks his scheme to get her fired.

Thursday, October 25th, 1962

5: Double Date

Beaver reluctantly agrees to go on a double date with his brother, but his girl backs out.

Thursday, November 1st, 1962

6: Eddie, the Businessman

Wally and his friend Eddie Haskell hire out for weekend jobs at the Mayfield Dairy Company where ice cream is made -- and goes missing.

Thursday, November 8th, 1962

7: Tell It to Ella

On advice from his friends, Beaver writes to a newspaper advice columnist complaining that his parents are too strict.

Thursday, November 15th, 1962

8: Bachelor at Large

When Eddie moves out on his own, Ward and June worry that Wally may want to follow suit. However, when Wally sees the messy state in which Eddie is living, he tries to convince his friend to move back home.

Thursday, November 22nd, 1962

9: Beaver Joins a Record Club

In the mistaken belief that it won't cost him more than 87 cents a week, Beaver signs up for a record club without reading the contract.

Thursday, November 29th, 1962

10: Wally's Car Accident

Wally borrows Ward's new car while Ward and June are away for the weekend and breaks a headlight. He hurries to get the damage fixed before his parents return but resolves to tell his father the whole story.

Thursday, December 6th, 1962

11: Beaver, the Sheep Dog

Upset when a classmate tells him he looks like a sheepdog, Beaver tries several different kinds of pomade to tame his unruly hair.

Thursday, December 13th, 1962

12: Beaver, the Hero

Beaver's ego gets the better of him after he scores the winning touchdown at a football game and becomes the center of attention.

Thursday, December 20th, 1962

13: Beaver's Autobiography

Betsy, a new classmate, agrees to write Beaver's autobiography assignment for him -- but little does he know that Betsy also overheard him call her a "gooney creep."

Thursday, December 27th, 1962

14: The Party Spoiler

When Wally throws a party and doesn't invite Beaver, Beaver plans to spoil the party with tricks and jokes from the "Magic Shop."

Thursday, January 3rd, 1963

15: The Mustache

When his girlfriend falls for a new, mature student, Wally grows a mustache in order to show her he's not as juvenile as she thinks. Ward explains that it's best for Wally to just be himself.

Thursday, January 10th, 1963

16: Wally Buys a Car

Wally gets his father's permission to buy a car -- but not the smooth number he wants. Ward's selection is a raunchy-looking four-wheeled monstrosity that runs like a watch.

Thursday, January 17th, 1963

17: The Parking Attendants

Wally and Eddie take a job parking cars at a wedding reception, but end up working for nothing when Eddie mistakenly parks one of the cars in a restricted zone.

Thursday, January 24th, 1963

18: More Blessed to Give

Beaver wins a 14-carat gold necklace at a carnival and decides to give it to his school crush, whose parents decide that the gift is too expensive and send it back, creating a misunderstanding about the locket's origins.

Thursday, January 31st, 1963

19: Beaver's Good Deed

After Ward lectures him about showing consideration for others, Beaver befriends a tramp who proceeds to make himself at home in the Cleaver house.

Thursday, February 7th, 1963

20: The Credit Card

Eddie uses his new credit card to buy a battery for Wally's car when the boys are stranded in another town, but when Wally pays him back, Eddie spends the money on a new vest, not the credit card bill.

Thursday, February 14th, 1963

21: Beaver the Caddy

Beaver caddies at the same golf club where Ward is a member and witnesses a golfer "fix" his score to win a bet.

Thursday, February 21st, 1963

22: Beaver on TV

Beaver is mystified and embarrassed when the television program on which he was a panelist does not appear as scheduled.

Thursday, February 28th, 1963

23: Box Office Attraction

Wally develops a crush on the girl who works at the box office, but she is not as wholesome as she appears, and they realize they have little in common.

Thursday, March 7th, 1963

24: Lumpy's Scholarship

Lumpy is awarded an athletic scholarship to the state university, but it is revoked due to low grades in an academic subject. Ward intercedes on his behalf.

Thursday, March 14th, 1963

25: The Silent Treatment

When June insists that Beaver go to the store, instead of helping Wally and Eddie install a car radio, Beaver decides to give his mother the silent treatment. But when Beaver is stung by a bee, she's the first one he turns to in his moment of need.

Thursday, March 21st, 1963

26: Uncle Billy's Visit

Ward's Uncle Billy arrives to stay for the weekend. He gives the boys some pocket money, which Beaver uses to see a movie. Beaver's caught trying to let his friend in through the side door, and is upset when "fun" Uncle Billy sides with the theater manager.

Thursday, March 28th, 1963

27: Beaver's Prep School

Aunt Martha offers to send Beaver to a prep school attended by several generations of June's family. Excited by the activities and opportunities, Beaver gladly accepts, until he realizes that he'll have to leave friends and family behind.

Thursday, April 4th, 1963

28: Wally and the Fraternity

Wally expresses an interest in joining a fraternity on campus, and Ward offers to write a letter to Alpha Kappa on behalf of Wally and Eddie. Wally worries when an older State student informs him that Alpha Kappa is one of the worst houses on campus.

Thursday, April 11th, 1963

29: Eddie's Sweater

Eddie's girlfriend is knitting him a sweater for his birthday, and Wally volunteers to model. Rumors start flying and Eddie becomes convinced that his girl is two-timing him with his best friend.

Thursday, April 18th, 1963

30: The Book Report

Gilbert convinces Beaver to do his book report on The Three Musketeers by watching the movie, and eventually Beaver gives in without realizing that the movie has very little to do with the plot of the book.

Thursday, April 25th, 1963

31: The Poor Loser

Ward gives his spare baseball ticket to Wally after Beaver announces he's already made plans. When Beaver's plans fall through, he asks his father to get an extra ticket, but the game is sold out.

Thursday, May 2nd, 1963

32: Don Juan Beaver

Beaver is invited to his graduation dance by a girl named Peggy McIntosh. After he accepts her invitation, he meets Melinda Neilson, a prettier girl who also invites him to the dance. In choosing between them, Beaver ends up dancing alone in his room.

Thursday, May 9th, 1963

33: Summer in Alaska

Eddie announces he'll be spending his summer aboard a fishing boat in Alaska and encourages Lumpy and Wally to join him. Their parents refuse, and Eddie has second thoughts himself when he finds out he'll spend the summer chopping chum.

Thursday, May 16th, 1963

34: Beaver's Graduation

After Gilbert convinces Beaver to ditch the rest of the year's homework, Beaver fails to find his diploma in the teacher's office and thinks he isn't going to graduate.

Thursday, May 23rd, 1963

35: Wally's Practical Joke

Lumpy puts cherry bombs in Eddie and Wally's cars, and Eddie wants to pay him back. The joke doesn't come off as planned, and Wally and Eddie spend the day fixing the damage to Lumpy's car.

Thursday, May 30th, 1963

36: The All-Night Party

Wally has to impress his date's father before he's allowed to take her to an all-night party. As they're leaving in the morning, a stray drunk knocks her into a fountain, and her father assumes the damage was done at the party.

Thursday, June 6th, 1963

37: Beaver Sees America

Beaver's excitement over a bus trip across the U.S. is dampened by the news that his friend Gilbert will be staying behind with Mary Margaret -- Beaver's latest crush. Ward suggests to Gilbert's father that the bus trip would be good for Gilbert too.

Thursday, June 13th, 1963

38: The Clothing Drive

Eager to win the Good Citizen Award and have his picture in the paper, Beaver accidentally takes three of his father's good suits for the school clothing drive.

Thursday, June 20th, 1963

39: Family Scrapbook

June uncovers a long-forgotten scrapbook and calls Ward and the boys in to see. The family reminisces over events from previous episodes.