update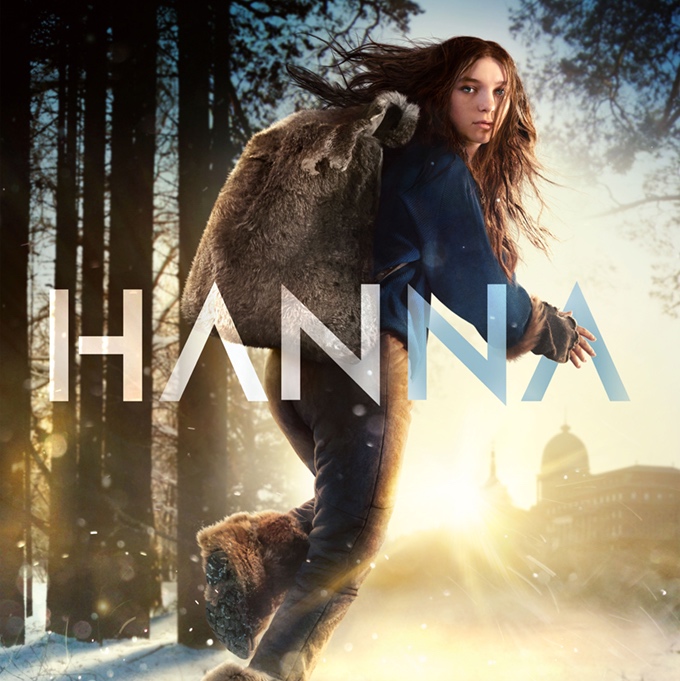 Season 1
Sunday, February 3rd, 2019

1: Forest

In a covert Romanian facility, Erik Heller evades security to rescue baby Hanna. 15 years on, father and daughter live deep in the Polish forest. Erik has trained Hanna to be an incredible killer and hunter. Yet, keen to grow beyond the boundaries of her isolated world, she begins to venture away from home. This attracts the attention of CIA agent Marissa Wiegler, who has hunted Hanna since birth.

Friday, March 29th, 2019

2: Friend

Following her capture by Marissa's men, Hanna must fight to escape from the Moroccan CIA facility and join Erik in Berlin. Along the way, she meets Sophie, a British teenager on holiday with her family, who gives Hanna her first proper taste of the real world and the thrill of adolescence. Despite this glimpse at normality, the threat of Marissa and her operatives is never far behind.

Friday, March 29th, 2019

3: City

Hanna and Erik are reunited in Berlin, where they hide out with his old army friends and she learns more about her father's past. However, Hanna continues to long for the normal life she glimpsed with Sophie and becomes increasingly frustrated at the restrictions her own father imposes on her. Sensing Marissa is closing in on them, Erik and his friends begin to prepare for an attack.

Friday, March 29th, 2019

4: Father

Erik is holding Marissa prisoner, trying to negotiate a deal to get him and Hanna safely out of Berlin. Hanna hides out with Dieter and his family. Desperate to know more about what her father is up to, Hanna discovers a huge secret in her own past. As an escape plan begins to form, Marissa attempts to make her own.

Friday, March 29th, 2019

5: Town

Still reeling from her revelations about Erik, Hanna hides out in suburban London with Sophie, who is keeping her new friend secret from her parents. Sophie persuades Hanna to attend a school party where Hanna experiences the thrill of a teenage crush for the first time. Erik's friends desperately try to save him from the life-threatening injuries he sustained fleeing capture.

Friday, March 29th, 2019

6: Mother

Sophie and Hanna's relationship begins to turn sour over their shared interest in Anton. In the fallout from this argument, Marissa arrives at Sophie's house pretending to be Hanna's mother. Hanna finds herself torn between endangering Sophie and her family, or giving up her own freedom and going with Marissa. Erik is brutally interrogated by Sawyer and his men.

Friday, March 29th, 2019

7: Road

Realising that Hanna will no longer accept anything but the full truth, Erik takes her back to Romania so she can learn more about her past. Marissa begins to sense that Sawyer has not been telling her the full truth about Utrax.

Friday, March 29th, 2019

8: Utrax

When Erik reveals to Hanna the truth about Utrax, she is determined to take action. Marissa attempts to find out from Sawyer what has really been going on at the facility.
Season 2
Friday, July 3rd, 2020

1: Safe

As Hanna hides Clara in the vast forests of Northern Romania, the remaining trainees are transferred to an educational facility called The Meadows, where they are assigned new identities. Marissa sets about finding Clara by posing as her mother online, luring her to a hotel in Bucharest, where she is ambushed and captured by Utrax. Hanna follows and is reunited with Marissa.

Friday, July 3rd, 2020

2: The Trial

Marissa and Hanna return to Paris, whilst Clara is introduced into the fold at The Meadows - but her rebellious nature causes problems, and Terri is tasked with persuading her to rejoin the programme. Pursuing Carla, Hanna finds the pharmaceutical company behind the Utrax medical implants and takes part in a drug trial, where she discovers that the drugs are bound for the trainees at The Meadows.

Friday, July 3rd, 2020

3: To The Meadows

Hanna returns to Passway and follows Dumont and the drugs out of the city, aware that they will lead her to The Meadows. Marissa discovers that Sonia is in Belgium and reaches Hanna just in time, killing Sonia in the process. Hanna arrives at The Meadows, ready to save Clara, but is shocked to discover that Terri's plans to get through to Clara have worked, and she appears to have settled in.

Friday, July 3rd, 2020

4: Welcome Mia

Marissa joins Hanna at The Meadows, assuring her that she is on her side by arranging an escape plan for that evening. Hanna convinces Clara to join them, but the familial community of The Meadows proves too comforting for her, and she betrays Hanna, putting the power back in Carmichael's hands. Meanwhile, CIA operative Mannion finds The Meadows, but there is no sign of Hanna or Marissa…

Friday, July 3rd, 2020

5: A Way To Grieve

Marissa is imprisoned in The Meadows whilst Hanna is encouraged to embrace her new identity as Mia Wolff. But doing so requires grieving for Erik, which Terri helps accelerate. Marissa escapes and convinces Hanna to leave, only for Clara to get in their way. Clara shoots Marissa and tells Carmichael that Hanna did it to stop Marissa from kidnapping her. Hanna is accepted back into The Meadows.

Friday, July 3rd, 2020

6: You're With Us Now

Hanna and Jules are sent on their first mission - to kill a journalist in London planning to meet with a military lawyer intent on exposing Utrax's secrets - whilst Sandy and Clara fly to Barcelona to recover the evidence. Hanna attempts to back out and joins forces with Mannion in an attempt to save Nicola's life, but Jules and Leo are one step ahead. The consequences are disastrous.

Friday, July 3rd, 2020

7: Tacitus

Hanna arrives in Barcelona, intent on saving Gelder and persuading Clara to leave Utrax. Hanna tells Clara the name and whereabouts of her mother, leaving her conflicted. Sandy has earnt Gelder's daughter Kat's trust and is furious when Clara backs out of killing them. She kills Gelder whilst Hanna and Clara escape with Kat. Marissa is tasked with finding Hanna by Mannion's colleague, Grant.

Friday, July 3rd, 2020

8: The List

Following Gelder's murder, Carmichael arrives in Barcelona whilst Hanna, Clara and Kat hide in a hillside villa. Hanna returns to the hotel and recovers Gelder's target list, helped out by Marissa, who follows Carmichael to the villa and blackmails him into bringing his fellow Utrax leaders to justice. Hanna allows Clara to reunite with her mother before returning to Marissa to help destroy Utrax.
Season 3
Wednesday, November 24th, 2021

1: Résistance

Hanna returns to The Meadows with her cover as a loyal Utrax trainee intact thanks to John Carmichael, who leads the trainee program but has been coerced by Marissa to help. As the trainees prepare for their first missions, Marissa contacts a CIA analyst in Vienna who is on the target list, and uses him for information. While in Paris, Hanna meets her target Abbas, a charismatic young activist.

Wednesday, November 24th, 2021

2: Grape Vines and Orange Trees

Unable to forget Abbas, Hanna breaks protocol and visits him at his safehouse. While Marissa's world is shattered when she recognizes The Chairman from Hanna's photo. As Hanna and Marissa plan to sabotage the next assassination, a small mistake raises suspicion. Hanna intercepts the Utrax agent sent to investigate, but Carmichael is outed as a trader which leads to Hanna and Marissa being ambushed.

Wednesday, November 24th, 2021

3: Nadiya

Hanna and Marissa move quickly now that they've been exposed. They plan to head to Vienna, believing it's the headquarters of Pioneer and home of the assassination program but Hanna first goes in search of Abbas. Marissa continues on to Vienna. Both are unaware they are heading into a trap.

Wednesday, November 24th, 2021

4: Look Me In the Eye

Hanna and Marissa break into Pioneer headquarters and discover the frightening truth behind the assassination list and how it's made. While inside, Marissa confronts Evans (aka The Chairman), leaving Hanna to escape with the evidence to bring down the program.

Wednesday, November 24th, 2021

5: Eyeliner

Hanna and Marissa have nearly lost. Hanna is held captive by Evans while the evidence that Marissa has to bring down the program turns out to be encrypted and unusable. When Hanna tries to escape she finds what could be the key to bringing down Pioneer, but Evans' brutal interrogation might break Hanna before she can use it.

Wednesday, November 24th, 2021

6: Do Not Sleep

Hanna and Marissa return to Pioneer headquarters as prisoners but with a mission to unlock the evidence they need to bring down the program. When they realize that Abbas and his daughter are in danger they race off to rescue them. In the forests outside Vienna, Hanna must save Abbas while Marissa confronts Evans one last time.