update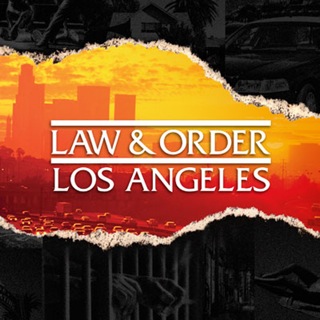 Season 0
Tuesday, September 7th, 2010

1: Sneak Peek

An exclusive sneak peek of the new series, exclusively available on iTunes for free.
Season 1
Wednesday, September 29th, 2010

1: Hollywood

The episode will be based on 'The Bling Ring Burglars', a group of out-of-control children accused of targeting homes of actors like Paris Hilton and Orlando Bloom. Detectives Winters and Jaruszalski track the activities of a tech-savvy group of teenagers who they suspect have escalated from burglary of the rich and famous to murder.

Wednesday, October 6th, 2010

2: Echo Park

When murderous cult member "Baby" Jane Lee Rayburn is found stabbed to death, Detectives Rex Winters and Tomas "TJ" Jaruszalski question multiple suspects, including the cult ringleader Denis Watson and Jane's former cellmate, Maura Dillon. However, the case cuts very close to home for Detective Winters when his wife Lori, a former Detective, is questioned. DDA Dekker and DDA Stanton find themselves facing a trial where the line between suspect and victim is blurred.

Wednesday, October 13th, 2010

3: Harbor City

A former surf champion is murdered in what appears to be a robbery gone awry.

Wednesday, October 20th, 2010

4: Sylmar

When a meth lab in Sylmar explodes, killing two kids, TJ and Winters embark on an odyssey that uncovers a band of radical Muslims hell-bent on bombing LAX.

Wednesday, November 3rd, 2010

5: Pasadena

The investigation of a hit-and-run accident leads to a political minefield.

Wednesday, November 10th, 2010

6: Hondo Field

When an oil rig worker is found dead on shore, the investigation leads TJ and Winters to a drilling platform off the California coast.

Wednesday, November 17th, 2010

7: Ballona Creek

The murder of a Watershed Management employee uncovers a cold case, and prompts the serial killer at its heart to come out of retirement.

Wednesday, December 1st, 2010

8: Playa Vista

The murder of golfer Kristin Halstead sends Detectives Winters and Jaruszalski to the Mens' professional circuit for leads, only to find them in Chip Jarrow. Trouble comes in the form of an incident between Jarrow and his wife Monica. Which leaves DDAs Dekker and Stanton to filter the chaos into a coherent case they can win.

Monday, April 11th, 2011

9: Zuma Canyon

When a normal quinceañera erupts in violence, leaving multiple people dead, the detectives work quickly to follow a lead. During their search for answers, they find a young boy protecting acres of marijuana and discover he is the only witness that can help the case. As the detectives begin to close in on a suspect, Winters receives a surprise visit at home. Meanwhile, DDA Morales (Alfred Molina) must risk upsetting the Mexican government by prosecuting the guilty, which results in a shocking decision.

Monday, April 11th, 2011

10: Silver Lake

Don Alvin's (guest star Tim DeKay, "White Collar") quiet life is destroyed when an intruder ambushes he and his family in their home, killing his wife and son. After searching for clues, the detectives discover similar cases that lead them to one powerful common thread. Meanwhile, DDA's Dekker (Terrence Howard) and Rubirosa (Alana de la Garza) have to tread carefully in order to get a guilty verdict after Morales' puts their case in jeopardy.

Monday, April 18th, 2011

11: East Pasadena

After a high-speed chase, the car is found containing a woman's dead body and no driver, Detectives Morales and Jaruszalski discover the victim's jealous boyfriend, who divulges information that leads them to believe her bookkeeping job was not what it seemed. The trail of the murder investigation uncovers massive corruption in City Hall - and more murder, where Detectives Morales's efficiency as a police officer is on the line.

Monday, April 25th, 2011

12: Benedict Canyon

When successful Hollywood stylist Lily Walker is gunned down while driving, the seemingly random murder sends shockwaves throughout the city. Following leads, the detectives uncover an unlikely twist that forces them to delve deep into Lily's and Detective Morales's pasts for clues to help solve the murder. Meanwhile, DDA's Dekker and Rubirosa must navigate their way through the details in hopes of bringing the real culprit to justice.

Monday, May 2nd, 2011

13: Reseda

When a bank robber hands a teller a photo of her kidnapped son, she quickly hands over the money in order to save his life. Uncovering details, Morales and Jaruszalski soon become suspicious of the kidnapping. When a second bank is robbed with the same motive, a potential suspect comes to the surface and the team finds themselves in a dangerous situation -- and one of their own pays the price. Meanwhile, DDA's Dekker and Rubirosa disagree with DA Hardin's prosecution strategy, so they devise their own game plan so the bank robber is behind bars for good.

Monday, May 9th, 2011

14: Runyon Canyon

When pre-med freshman Beth Garrett is found strangled to death, a mysterious text leads the detectives to a potential suspect. After some investigating at her sorority, the detectives learn that there is more to this mild mannered bookworm than initially meets the eye. Meanwhile, DDA's Dekker and Rubirosa are forced to change their strategy when game-changing evidence is discovered at the last minute.

Monday, May 16th, 2011

15: Hayden Tract

When a crazed gunman open fires during a rally with State Senator Celeste Kelman, seven innocent people are killed including the Senator. With the help of modern technology, the detectives identify a solid lead and possible motive for the shooting. At the DDA's office, tensions are running high when Dekker and Rubirosa disagree on how to handle the case. Meanwhile, TJ gets himself into a sticky situation as he continues his quest to find his dead partner's killer.

Monday, May 23rd, 2011

16: Big Rock Mesa

When a destructive wildfire suddenly rips through the hills of Malibu, arson is immediately suspected. Once the blaze is contained, the detectives soon realize that a second fire was intended to cover up a gruesome crime. Meanwhile, DDA's Dekker and Rubirosa stumble upon some information crucial to the case.

Wednesday, May 25th, 2011

17: Angel's Knoll

After an argument with his cousin, a casino worker is brutally murdered in his hotel bathtub; detectives discover more than one crime has been committed

Monday, May 30th, 2011

18: Plummer Park

Detectives Winters and Jaruszalski investigate a botched kidnapping, which becomes complicated when they discover another crime. Unfortunately, this dilemma leaves Dekker with a ticking clock as ICE threatens to extradite witnesses who are key to his case.

Monday, June 6th, 2011

19: Carthay Circle

When Kim Ho Lee is found dead by a neighbor, the detectives suspect her live-in boyfriend of murder until they stumble upon his dead body. As Winters and Jazuszalski begin digging into Joyner's

Monday, June 20th, 2011

20: El Sereno

When a horrific mass murder occurs at a primarily Hispanic office, the detectives immediately begin investigating the remaining employees, as well as their clients. After arresting a potential suspect, the case comes to a sudden halt when a claim of racial profiling is made against the unlikeliest of sources. DDA's Dekker and Stanton are forced to navigate through tricky waters in hopes of proving their case.

Monday, June 27th, 2011

21: Van Nuys

A birthday party turns into a horrific scene after all of the guests are beaten to death by some uninvited visitors. With several clues left behind, the detectives are led to believe it was drug related. However, when they learn one of the guests escaped it leads them to a shocking discovery about the murders. Meanwhile, DDA's Morales and Price ask for fellow DDA Dekker's help to convict the culprit.

Monday, July 11th, 2011

22: Westwood

Series finale, cancelled. When Javier Gomez is found dead at UCLA, the detectives learn that protecting his sister Malia, a star soccer player, may have lead to his murder. After speaking with Malia and her boyfriend Eric Kenter, Winters and Jaruszalski are led on a path to uncover the suspect, only to discover the case taking a surprising turn. With the prosecution losing ground, DDA's Morales and Price are faced with the difficult task of uncovering the truth.