update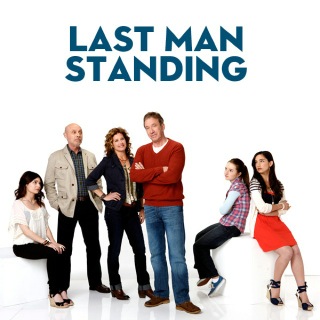 Season 0
not specified

1: Behind The Scenes Documentary

Never before seen documentary on the making of the series, released on the DVD box set of the Complete First Season.
Season 1
Friday, April 1st, 2005

1: Episode 1

Mark and Charlotte's big day has finally arrived. During the service Bruno, Cameron and Adam discover that all three of them have had sexual encounters with the blushing bride. As the reception begins, they each have to deal with their relationship problems as they come in contact with break ups, former wives and that girl they just haven't gotten over.

Friday, April 8th, 2005

2: Episode 2

Zoe and Adam try to come to terms with their actions and their hangovers. Bruno is confused after discovering a note on his pillow from a mystery girl.

Friday, April 15th, 2005

3: Episode 3

A frustrated Cameron takes a swing at Mark, starting a full-scale slap fest. Bruno takes to the mixed-netball court where he's up against the super-slick Dr Sawyers. Adam decides to christen his new toy by getting a few friends around for a barbie. It's a disaster but thanks to Taia all is not lost.

Monday, June 27th, 2005

4: Episode 4

A frustrated Cameron takes a swing at Mark, starting a full-scale slap fest while Bruno takes to the mixed-netball court where he's up against the super-slick Dr Sawyers. Adam decides to christen his new toy, by getting a few friends around for a barbie. It's a disaster but thanks to Taia all is not lost.

Monday, July 4th, 2005

5: Episode 5

Adam's sister Marly and her partner Alyson announce they're going to get married. Not only that, they're also planning to have a baby and want Bruno to be the father. Adam has a disastrous weekend away with Taia, while an old friend of Cameron and Zoe's tries to put the moves on him

Tuesday, July 5th, 2005

6: Episode 6

Adam finds himself distratcted by someone in the need of TLC while agonising over his love life. Cameron meanwhile meets a refreshingly honest older woman and Bruno checks out the pros and cons of internet dating.

Monday, July 11th, 2005

7: Episode 7

Taia is worried about Adam after he had a bad nights sleep. This provides Adam with the perfect oppurtunity to pull the pin but he can not do it. Chich is really getting into the internet dating and Bruno decides if she can do he can too. Taia takes Cameron and Zoe to a product launch which is much to Adam's annoyance. Bruno's netball team has just won and they are out celebrating so Bruno invites Adam and Cameron to join him but a dispute between Bruno and Adam only causes Adam to raise more questions about Taia.

Tuesday, July 12th, 2005

8: Episode 8

Adam is surprised when he wakes up next to a feral fire twirler. Cameron and Zoe try and sort out their weird relationship to no avail. Bruno is preparing for his first date with Princess Leila which he is looking forward to with great anticipation.

Monday, July 18th, 2005

9: Episode 9

Adam takes a boys weekend away after his break up with Taia but unfortunately other also invite themselves along but Adam accepts when he finds out Taia is moving into his apartment block. Leila is also causing some headaches for Cameron. Cameron also gets a shock when his mother turns up and wants to stay at his apartment while he is away for the weekend. At the weekend away they all have their own problems to deal with and the weekend turns out to be one of their worst ever.

Monday, July 18th, 2005

10: Episode 10

Bruno refuses to take Cameron's pick-up wingman any longer. He's working hard and getting nowhere. This leaves Cameron to fly solo but lucky for Cameron he meets Janessa, a Latino hottie who plays the pick-up game as well as he does. After a one-night stand at her place, Cameron is pleased to awake and find a note that tells him 'thank you' and the relationship is not commital and an empty apartment. He is annoyed though when he finds himslef deadlocked in her apartment. Adam is feeling the effects of being single once again badly but has more luck at the video shop where he meets Lou. Bruno finds himself having to speak at a Men's Group. He makes a new friend, Jim, and they decide to attend a book signing together but after a while it emerges Jim is gay and Bruno wonders if he has been asked on a date.

Tuesday, August 2nd, 2005

11: Episode 11

Taia has moved into her new flat and is throwing a party for the boys. Adam refuses to go instead sulking in his apartment. Meanwhile Taia's party isn't pumping so Bruno tries to help her out.

Tuesday, August 9th, 2005

12: Episode 12

Janessa and Cameron fall deeper and deeper into love but when Cameron realises how many sexual partners she has had things start to go wrong. Zoe also has to deal with her break up from Ollie.

Friday, August 12th, 2005

16: Episode 16

Bruno throws himself into a new hobby, which arouses more than a passing interest from Cameron. Adam's friendship with Gen continues to develop while the Logan family gets together for an important anniversary.

Monday, August 15th, 2005

13: Episode 13

Bruno is about to have his 30th birthday when a card turns up from his ex, Magot which gets him thinking about a pact they made with each other. Janessa and Cameron continue to have problems.

Tuesday, August 16th, 2005

14: Episode 14

Zoe and Adam decide it is time to tell Cameron about their relationship. Zoe finds the opportunity by attending a school reunion with Cameron but Adam is not happy with this.

Friday, August 19th, 2005

17: Episode 17

Adam finds himself with some unwanted house guests, while Cameron's philandering ways end up ruining Bruno's favourite day of the year.

Monday, August 22nd, 2005

15: Episode 15

Bruno picks up that Adam and Zoe may be an item. And Bruno picks up a waitress at the local bar.

Friday, August 26th, 2005

18: Episode 18

Adam takes it right up to a radio DJ and gets more than he bargained for. Cameron comes to realise that, like him, his dog has a few behavioral problems so it's off to puppy school. Bruno helps one of his workmates celebrate her birthday.

Friday, September 2nd, 2005

19: Episode 19

Adam thinks he's struck gold with Bonnie. Bruno finds himself falling for Rachel, so much so he feels the need to meet her parents. Cameron finally tracks Zoe down in New Zealand and becomes very concerned about her.

Friday, September 9th, 2005

20: Episode 20

Cameron continues to support Zoe over in New Zealand, despite his less than warm welcome from her family. Adam discovers another side to the girl from the gym while Bruno finds himself well and truly entrenched in 'couples world'.

Friday, September 16th, 2005

21: Episode 21

Cameron returns home from New Zealand with some big news. Marly convinces Adam to do something he's really not that keen on while Bruno has his hands full trying to broker a peace deal between Chich and Rachel.

Friday, September 23rd, 2005

22: Episode 22

A big announcement is made by Cameron and Zoe. Adam also decides it is tiem for him to make some changes and move on while Bruno finds himself with decisions to make because he is trying to rediscover the domestic harmony that has been missing in his life. And they all celebrate a bucks night together which some of them can not remember what happened. Recap contains finish.

Tuesday, May 1st, 2012

23: The Spotlight

Vanessa receives kudos for her volunteer efforts, but when Mike steals her spotlight, he has to try and remedy the situation. Eve has fears about starting high school. Ed wants to use Mike as an action-figure model for Outdoor Man, but the end product has numerous errors.

Tuesday, May 8th, 2012

24: Found Money

Vanessa's sweet-but-flighty sister, April (Christina Moore), pays a visit. This irritates Mike, who is convinced April only wants to ask for another loan, and he has just used some extra cash to buy a tank so he and Ed can run over old cars and boats. Meanwhile, Kyle and Kristin break up, but Kyle is more worried about what Mike will think.
Season 2
not specified

11: Mike's Pole

not specified

12: Quarterback Boyfriend

not specified

13: What's in a Name?

not specified

14: Buffalo Bill Day

not specified

15: Breaking Curfew

not specified

16: Private Coach

not specified

17: The Fight

not specified

18: College Girl"

Friday, November 2nd, 2012

1: Voting

Mandy is voting for the first time, with Mike urging her to vote for Mitt Romney, while Kristin and Ryan urge her to vote for Barack Obama. Vanessa maintains secrecy about how she votes, which she claims she has done throughout her marriage to Mike. Eve, Ed, and Kyle compete in fantasy football, which has ramifications at work for Kyle when he will not make a trade with his boss, Ed.

Friday, November 9th, 2012

2: Dodgeball Club

Ryan has dodgeball banned from Boyd's school, which infuriates Mike to the point that he teaches Boyd and his friends dodgeball in the Baxter back yard. Ed and Kyle volunteer in a search and rescue team. Mandy begins dating her school's star quarterback, which has her asking for Eve's help to brush up on football facts.

Friday, November 16th, 2012

3: High Expectations

Vanessa invites Carol and Chuck Larabee (Erika Alexander and Jonathan Adams), an African-American couple, over for drinks after their car is egged. Mike expresses discomfort over them visiting – not because they are black, but simply because they are neighbors. After Mike refuses to let Eve quit soccer, she ditches soccer practice and gets drunk at a friend's party. Mandy then comes to the rescue to help Eve, ditching her own extracurricular activity.

Friday, November 23rd, 2012

4: Ed's Twice Ex-Wife

Ed begins to develop old feelings for his third ex-wife Wanda (Robin Riker), which has Mike greatly concerned. Mandy gets a waitress job at the diner where Kristin works.

Friday, November 30th, 2012

5: Mother Fracker

Eve invites Vanessa to talk about her job at her class career day. After learning the gritty truth about what Vanessa really does as a geologist, Eve camps outside the house and refuses to come back inside until Vanessa quits her job. Mike, in turn, will not let Eve back in until she apologizes to her mother. With Ryan watching Boyd for a few days, Kristin and Mandy plan a "girls night out" but have different opinions on what that really means.

Friday, December 7th, 2012

6: Circle of Life

Mike and Ryan disagree on teaching Boyd about the harsh realities of life. Mandy feels responsible for Kyle possibly losing his job, as she has shoplifted numerous items at Outdoor Man under Kyle's watch. To make things right, Mandy helps teach Kyle how to spot and catch shoplifters.

Friday, December 14th, 2012

7: Putting a Hit on Christmas

Mike and Vanessa decide that they want to spend Christmas together, without the girls, so they have each of the girls go on different trips for the holiday. But a favorite Christmas song of Vanessa's has her reconsidering this decision. Ed accidentally shoots a bald eagle, mistaking it for a wild turkey, and has Kyle help him dispose of it.

Friday, January 4th, 2013

8: Bullying

Eve is suspended from school for a calling a boy "gay". It turns out she said it in retaliation, after she defeated the boy in a one-on-one basketball game and he called her a name that "rhymes with bike". Kristen finds out that Ryan bought a motorcycle after getting a new job, which makes her angry due to the fact Ryan has rarely given her money for child support.

Friday, January 11th, 2013

9: Attractive Architect

Bill McKendree (Richard Karn), an architect that has worked with Mike and Outdoor Man for years, is bidding on the construction of a new Outdoor Man mall store. Bill assumes the bid is a formality, but Ed feels that an attractive young female architect, Alyssa (Jackie Seiden), is more qualified. Mike assumes that Ed only wants to hire Alyssa for her looks, but Vanessa convinces him to view the bids "blindly" and determine who really is best for the job. After a colleague at her job passes away, Vanessa gets that person's job over an equally qualified but "plain" looking candidate, and she questions whether she got the job based on her looks. After Mandy takes all the drawers in their bathroom for herself, Eve hides all of Mandy's makeup, forcing her to go to school without wearing any.

Friday, January 18th, 2013

10: The Help

Mike and Vanessa hire a new housekeeper, Blanca (Carla Jimenez), but her presence has Eve, Mandy and Boyd becoming a lot more lazy. Mike and Ed check on the loading dock workers of Outdoor Man, to see if they are legally allowed to work there.