update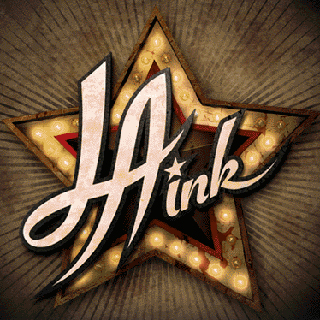 Season 0
Wednesday, August 18th, 2010

1: Fresh Ink: Welcome Home Kat
Season 1
Tuesday, August 7th, 2007

1: Welcome Home Kat

Kat Von D is back in her hometown of LA and she's fulfilling her dream of opening her own tattoo shop. She found a hot location and she plans to make it the coolest shop in town. As construction gets underway, Kat looks everywhere for her dream team.

Tuesday, August 14th, 2007

2: Nowhere To Work

Kat's nailed down her dream team, but the shop's not ready when Hannah and Kim arrive to work in LA. Hannah's worried Kim might drop out. Fortunately, Corey agrees to let the entire crew work out of his shop until LA Ink opens.

Tuesday, August 21st, 2007

3: LA Ink Grand Opening

LA Ink is open for business and Kat Von D and her crew celebrate with a huge rock n roll bash! It's been a struggle getting her dream shop off the ground but it's done and now the whole city will see if Kat has what it takes to run her own business.

Tuesday, August 28th, 2007

4: Boobs Rule

While bathing suit shopping with Pixie, Kat learns her recent weight loss has changed more than her waistline. Pixie gives Kat the hard sell on breast implants. But before Kat goes under the knife, she does a test run on the girls at the shop.

Tuesday, September 4th, 2007

5: Master Cleanse

Kat's overworked and tired, so Kim suggests that they both do a cleanse. Kat raises the stakes by making a bet to see who can last longer.The loser will get tattooed by Steve O.Nashville's Emerson Drive stops by the shop to celebrate their first #1 song.

Tuesday, September 11th, 2007

6: Corey's Vasectomy

Corey contemplates getting a vasectomy, but it's a tougher decision then he thought it would be. Kat surprises Pixie by getting a portrait tattoo of her to show her how much she loves her. In the shop, Hannah tattoos a fighting fish on Raye.

Tuesday, September 18th, 2007

7: Pixie's Surgery

Pixie suddenly falls sick and she can't afford the surgery she desperately needs. Corey turns to art for a new found inspiration and he tattoos a creepy portrait for his friend.

Tuesday, September 25th, 2007

8: Kat's Gnarly Day

Kat invites her father to visit the shop for the first time and everything seems to go wrong. Kat arrives five hours late for work and things get chaotic.

Tuesday, October 2nd, 2007

9: Kim Looks for Love

Kim is sick of being single and is ready to find love. The crew decides to find her a man and Kim finally takes a gamble on love at the Drag Queen Bingo.

Tuesday, October 9th, 2007

10: Kat's in Love

Kat Von D's business is booming but her personal life has been suffering as a result. Kat has managed to meet a guy who she vibes with but has some doubts about jumping into a relationship so quickly after her recent divorce.

Tuesday, October 16th, 2007

11: Holly's Here

Hannah's daughter, Holly, drops by L.A. to check out the new shop, but Hannah is stuck working. As she tries to find some time to spend with her daughter, Kat hears the tragic story of the death of - Pantera's guitarist Dimebag Darrell.

Tuesday, October 23rd, 2007

12: Pixie's Got the Blues

Pixie is going through relationship issues the girls help her cope. Sebastian Bach makes an appearance.

Tuesday, October 30th, 2007

13: Big Decisions

Kat decides she wants to take a vacation and meet Orbi on tour, but she can't seem figure out a way to meet him and still take care of the business. Meanwhile, Hannah is forced to choose between her life in L.A. and the life she left behind in Chicago.

Tuesday, January 1st, 2008

14: Kat's Back, Where's Hannah?

Kat returns to the shop to find that Hannah is still in Chicago. And that Pixie took a week off from work - without telling her! Plus, Kat comes up with an idea for a tattoo and music convention called "Musink."

Tuesday, January 15th, 2008

15: Pixie Moonlights

Kat considers how to deal with Pixie's absence from the shop when Kat was on vacation. While Pixie asks for a day off to moonlight as a make-up artist. But everyone is glad that Hannah finally returns to LA.

Tuesday, January 22nd, 2008

16: Kat Cleans Up

Kat tries to tame her wild ways by moving in with her boyfriend Orbi.

Tuesday, January 29th, 2008

17: New Beginnings

Amist all the tension between the crew, they decide to put it all behind them and make a fresh start. Kat hires her sister, Karoline, to be her personal assistant while she plans a special surprise with the help of comedian Tom Green.

Tuesday, February 5th, 2008

18: Novelty Girls

Kat and Orbi's relationship grows closer when she tattoos a portrait of Rock N Roll legend, Roy Orbison, on Orbi. Pixie and Kim decide to try speed dating but it doesn't fair so well.

Tuesday, February 12th, 2008

19: Skate Ramp

Kat decides to build a full sized skate ramp inside the shop. But Hannah, whose work station will be right next to the ramp, doesn't like the idea and thinks bad things will happen. Meanwhile, because of the construction in the shop, Corey and Kim are forced to work in Corey's shop.

Tuesday, February 19th, 2008

20: Kat's World Record

Kat decides it's time for her to set a Guinness World Record by doing 400 tattoos in 24 hours. However with less than one week until the big day, Kat think she might be attempting the impossible.

Thursday, February 28th, 2008

21: Kat Gets a Scare

Kat feels some really bad pains and decides it's time to consult her doctor. But as her pains continue to get worse, she decides to go in for a second opinion. Something urgent is discovered and Kat is rushed in for emergency surgery.

Thursday, March 6th, 2008

22: Corey's Dilemma

Kat returns to work after her health scare but is so overwhelmed by the progress of "MusInk" that she missed the deadlines and her headlining band cancels on her. Kat turns to Corey for a helping hand but Corey can't find a balance between being a family man and a friend.

Thursday, March 13th, 2008

23: The Worst Day Ever

Pixie's bad work habits have the other artists fed up and forces Kat to make a hard decision about Pixie's future as the Shop Manager. But as things continue to get worse, Kat tries her best to keep the fighting away fro the clients.

Thursday, March 20th, 2008

24: Life after Pixie

The shop tries to pick up all the pieces after Pixie's big blow up at the shop. Kat is forced to find a fill in for Pixie. Kat and Pixie's friendship is tested, but Kat tries to make amends.

Thursday, March 27th, 2008

25: Orbi's Secret

Orbi, Kat's boyfriend, secretly meets with Kat's dad to confess his true feelings about Kat and the future of their relationship.

Thursday, April 3rd, 2008

26: On The Rocks...

Kat and Orbi's relationship is on the rocks, but Kat chooses to focus on her work and Musink, her tattoo and music covention instead.
Season 2
Thursday, October 9th, 2008

1: Help Wanted

Everyone is stressed out keeping the shop growing and running smoothly. Kat needs to hire more help, but struggles whether to hire another friend as manager. While rocker Dave Navarro wants to memorialize his mom with a pinup portrait.

Thursday, October 16th, 2008

2: Comic Relief

Hannah tries transforming the crew at the shop into larger than life comic book characters. The new manager, Naheed, tries to bond with the crew while managing the shop at the same time.

Thursday, October 23rd, 2008

3: Crüefest

Kat and crew rock out when Kat gets a surprise visit from Mötley Crüe musician Nikki Sixx, who wants a portrait of his friend and fellow band member Mick Mars.

Thursday, October 30th, 2008

4: Cover Girl

Kat takes her brother, sister and a reporter from Latina magazine, to her hometown for a trip down Von D memory lane for a cover story. While phenomenal booty model, Elke the Stallion, asks Corey for a special set of wings.

Thursday, November 6th, 2008

5: Corey's Fort

Corey's long commute each day is cutting into his time with his kids. Kat tattoos "The Game", a rapper who wants to quit music to be a father and Jason gets a portrait of his deceased baby daughter.

Thursday, November 13th, 2008

6: Kat Gets Hypnotized

The smokers at the shop decide to get help from a hypnotist to kick the habit. While Kat brings to life Don's photo of his wife, Yolanda Perez shares her difficulties being a single mom.

Thursday, November 20th, 2008

7: Kim's Big Deal

Kim's asked to provide artwork for a shoe manufacturer's new line. Meanwhile, Hannah and Corey meet one of the country's top female rally-car drivers.

Thursday, December 4th, 2008

8: Kat Tales

Kat's up against a tight deadline on her latest project-a book about her art-and she's still got some important things to get done. Matt Bradley, of Discovery's "Deadliest Catch," steps off his fishing boat and into the shop.

Thursday, December 11th, 2008

9: Hannah and Corey Jam Session

Naheed crosses a line when Kat gives her a heavy metal momma on a black horse with razor teeth on her forearm. Dan, a world-famous architect isn't too sure he wants a tattoo, then isn't certain Hannah's up to doing his very complicated artwork!

Thursday, December 18th, 2008

10: Funny Farm

Kat signs up for a big project outside the tattoo shop - redecorating her musician boyfriend Nikki Sixx's recording studio, Funny Farm. Kim gives soap actor Kristoff St. John a philosophical to remind him what makes him strong.

Thursday, January 8th, 2009

11: It's All In The Family

Kat gives Motorhead's Lemmy a tattoo; Hannah and her daughter bond in hopes of figuring out the past; Kat plans a celebration since her brother is coming for a visit.

Thursday, January 15th, 2009

12: 66 Nikki's

Nikki Sixx's work with Covenant House inspires Kat to get involved, but she stresses out when planning a benefit goes down to the wire. Olympic soccer star Natasha Kai stops by the shop to show off the gold. Corey dedicates a tattoo to his son.

Thursday, January 22nd, 2009

13: First Anniversary

Kat puts Naheed in charge of throwing a party for the whole crew to celebrate the 1 yr anniversary of the shop! Kim asks Hannah to tattoo her for the first time. Nick Wheeler from the band the All-American Rejects stops by for a portrait of his puppy dog.
Season 3
Thursday, July 9th, 2009

1: Kat's Back

Kat has been gone for months on her book tour and now returns to LA Ink. The shop has gotten more sucessful, even with Hannah and Kim gone.

Thursday, July 16th, 2009

2: Stranger In My Shop

With her business expanding, Kat is forced to go against her policy and hire some strangers. She brings in a new tattooist named Amy to see how she fits in around the shop.

Thursday, July 23rd, 2009

3: Kat Bares It All

Kat uses her new cosmetic line to make herself completely tattooless in a racy New York photo shoot promotion. Meanwhile Kat's friend, Nikko stuns everyone with a gory portrait while he guest spots.

Thursday, July 30th, 2009

4: Aubrey Tries to Help

Aubry's future at LA Ink is in jeopardy with her crazy antics and when she redecorates Kat's shop.

Thursday, August 6th, 2009

5: Tick, Tock, Biological Clock

Aubry has been trying to fit in at the shop but her efforts are causing tension. Kat asks everyone to make her feel welcome and to show it, she sets Aubry up with one of Kat's good friends. While on the date Aubry announces she wants a baby.

Thursday, August 13th, 2009

6: While Kat's Away, Aubry Will Play

When Kat finds out she must travel back to New York City to help promote her new fragrance line, she brings in tattoo artist, Dan Smith, to help out in the busy shop. Meanwhile, Aubry's antics wear Adrienne down as the work piles up.

Thursday, August 20th, 2009

7: Feelings Rule

Kat begins a second book based on her private tattoo journals work that triggers deep emotional reactions. Aubry ponders getting a tattoo. Paulie worries about not getting any clients and his feelings hit the boiling point.

Thursday, August 27th, 2009

8: Tramp Stamp of Approval

In the previous episode, Aubry was thinking about getting a tattoo and now thinks getting it at shop will earn some brownie points. However, Kat is worried that she isn't doing it for the right reason.

Thursday, September 3rd, 2009

9: Sobriety & Sisterhood

The shop marks Kat's two year soberity aniversery with a special surprise, while Kat celebrates the occasion by tattooing her sister Karoline. Aubry plans hitting the stage to perform stand up comedy.

Thursday, September 10th, 2009

10: Outside Interests

Dan reminds Kat that he's taking a break to record songs with his band and she is caught off guard. Paulie's frustration with the lack of work leads to a heated blowout.

Thursday, September 17th, 2009

11: Blonde Ambition

Kat gives Motorhead's Lemmy a tattoo; Hannah and her daughter bond in hopes of figuring out the past; Kat plans a celebration since her brother is coming for a visit.

Thursday, September 24th, 2009

12: LA Pink

Kat reaccounts how a doctor's appointment brought the anxiety of possible cancer into her life and Aubry is still trying to fit in but Corey is not buying it.

Thursday, October 1st, 2009

13: The Final Showdown

Kat has decided to have the mural in the back of shop redone and mistakelly announces that the entire shop personal will be on it. Aubry is looking forward to seeing her face as validation of the poor treatment she feels the staff have been showing her.

Thursday, February 18th, 2010

14: Showdown at the Shop

The argument between Corey and Aubry is now at a head and Kat must now decide what to do about it, while in the wake of Karoline leaving the shop

Thursday, February 25th, 2010

15: Training Day

Liz, the new shop manager, is no-nonsense and Kat likes it. However, it is not sitting well with the rest of the crew. Paulie and Amy are trying to hookup Aubry with a job at American Electric, but they are struggling.

Thursday, March 4th, 2010

16: What's Wrong Kat?

Kat's cat, Ludwig, is very sick and she is having a hard time dealing with it and Liz's superior attitude after she found out there are four "Shop Manager" positions and the basics of the job. While Craig questions Aubry's competence at American Electric and gets a visit from his brother.

Thursday, March 11th, 2010

17: Whose Party Is It?

Rap superstar, Soulja Boy, gets a tattoo from Kat and the planning of a party at the shop puts Kat in the middle of feuding Adrienne and Liz. Aubry debates about removing her LA Ink tattoo.

Thursday, March 18th, 2010

18: Gone Too Far

The tension between Adrienne and Liz is getting to be too much for Kat and she puts an end to it, while Cory's stress is showing. Paulie gets his color skills tested and Aubry decides on another tattoo at American Electric.

Thursday, March 25th, 2010

19: Enough is Enough!

The war between Adrienne and Liz has gotten out of hand and Kat has had enough. Aubry crosses the line at American Electric with her plans for a makeup studio.

Thursday, April 1st, 2010

20: Challenge for Kat

Amputees, Rob and Scott, get prosthetic limbs tattooed by Kat and she enforces shop policy with Corey and the rest of the team. Paulie's client invites him to work on Snoop Dogg's music video.

Thursday, April 8th, 2010

21: Feeling the Heat

The tension between Kat and Corey is causing mounting pressure in the shop. Corey is disenchanted with the lack of shop support at his band performance. Aubry is furious when she finds out Paulie met with Corey.

Thursday, April 15th, 2010

22: Tensions Between Friends

Tension in the shop is escalating, especially when Liz reveals details about Corey's private conversation. Liz's true motivations are discovered when she seeks out Aubry.

Thursday, April 22nd, 2010

23: Caught in a Lie

Liz gives Corey time off without checking with Kat, while she is away at a battered woman's benefit. Liz is call out by Adrienne and Dan about it and Aubry quits.

Thursday, April 29th, 2010

24: Time is Up

Kat and Corey's friendship is at the breaking point when Corey is acting out against High Voltage. Liz's time at the shop comes to an end when Kat learns of her lie. Amy's Irish boyfriend comes to America.
Season 4
Wednesday, August 11th, 2010

1: Kat Loses Her Rock

Corey quits High Voltage (i.e. "LA Ink") after an encounter with Kat. However, it appartently is short lived when he asks for his job back and Kat has to decide between the friendship and the shop. While at American Electric, Craig's new tattoo artist and Amy aren't getting along.

Wednesday, August 18th, 2010

2: Kat's New Journey

Kat consults with the rest of the LA Ink team in order to decide whether to allow Corey to come back. Ruthless and Amy continue to disagree at American Electric.

Wednesday, August 25th, 2010

3: The Return of the Rock?

Kat has still not made a decision about Corey's return to the shop and he unsure what to do concerning his clients in Hollywood. His frustration with waiting causes him to start looking at other options.

Wednesday, September 1st, 2010

4: The Rock Rolls

Kat decides to bring Corey back after listening to the rest of the crew. However, it maybe too late since he may have changed his mind. At American Electric, the tension explodes between Amy and Ruthless and Paulie is almost speechless when a new visitor walks in.

Wednesday, September 8th, 2010

5: The Truce

Rooftop starts a prank war with Nikki Sixx and Corey joins American Electric, severing ties with High Voltage.

Wednesday, September 15th, 2010

6: Strictly Business

Corey dishs the dirt in a magazine interview while Kat travels to New York give bad news to her editor of her second book and meet with Sephora.

Wednesday, September 22nd, 2010

7: The Black Widow

Kat wakes up to find that a spider has bitten her eye, and the possibility of surgery scares her just as much as not being able to tattoo. Corey calms the tension at American Electric when he agrees to tattoo Amy and Paulie.

Wednesday, September 29th, 2010

8: Oh Brother

Kat convinces Michael to run a marathon, but after he drops out, she finds other ways to spend time with him. American Electric celebrates its 11th anniversary, and Paulie's refusal to participate angers Craig just as much as Amy's surprise guest.

Wednesday, October 6th, 2010

9: Rock and Ink

Kat auctions off a tattoo for charity, Nikki Sixx interviews Dan on his radio show, and the crew goes to see Dan's band at The House of Blues. Corey walks in to find Aubry getting tattooed, and Amy finds herself between a rock and a hard place.

Wednesday, October 13th, 2010

10: The Missing Piece

After noticing that her crew is acting strange, Kat starts digging for information only to find that she may have ruined a great surprise. At American Electric, Ruthless realizes that Amy is covering for Paulie and threatens to tell Craig.

Wednesday, October 20th, 2010

11: Wet Paint

Kat takes a long look at Corey's face on the mural and decides that it's time for a change. After an unexplained absence, Paulie returns to American Electric with a careless attitude and Craig is forced to fire him.

Wednesday, October 27th, 2010

12: Kat Minus Sixx

Michael and Rooftop are in charge of the next door event space, while Kat decides on whether to go on tour with Nikki or end their relationship. Tensions hit a head between Ruthless and Amy over an upcoming tattoo convention.

Wednesday, November 3rd, 2010

13: Kat in Wonderland

Kat's gallery "Wonderland" opens with a party of surprises, including introducing her new boyfriend to the press. Meanwhile at AE, tensions between Amy and Ruthless explode.

Thursday, July 28th, 2011

14: New Beginnings

In the last 9 months, Kat has had a successful gallery opening, a whirlwind book tour, survived a devastating house fire and got engaged to her soul mate, Jesse James. The High Voltage crew tries to keep up as Kat starts over.

Thursday, August 4th, 2011

15: Kat's New Roomate

While balancing a long distance relationship with her fiancé, Jesse James, Kat decides to design her own wedding dress with help from the designers of her new clothing line. Later, she heads to NYC for a Sephora photo shoot.

Thursday, August 11th, 2011

16: Tats for Japan

Kat and the crew decide to throw a benefit for the earthquake victims in Japan, but find out High Voltage may not be so safe when the big one hits. Tensions rise when Rooftop and Arianna take Kat's car and blow the tires out.

Thursday, August 18th, 2011

17: Addicted

Kat uncovers Arianna's dark secret, when it becomes a matter of life and death. Meanwhile, Dan plays a dodgy prank that turns the shop into a warzone - and Rooftop takes a permanent hit.

Thursday, August 25th, 2011

18: Photo Finish

Kat Von D's stress levels reach an all-time high as she must complete a photo shoot in time to showcase her new clothing line to prestigious fashion editors. Michael & Rooftop duke it out in a series of agonizing challenges.

Thursday, September 1st, 2011

19: Kat & Jesse in Baja

A trip to her birthplace in Mexico could end in wedding bells or hospital bills for Kat, as Jesse tries for first place in the grueling off-road Baja 500 race. Kat gives Arianna the surprise of her life when Arianna successfully hits 100 days sober.

Thursday, September 8th, 2011

20: While Kat's Away

Kat decides to make some upgrades to High Voltage and hires a contractor who has his own ideas. While Kat is in Austin with Jesse, chaos ensues in the shop and on the home front.

Thursday, September 15th, 2011

21: Nothing is Forever, Not Even Tattoos

When Kat decides to open an Austin tattoo shop with Jesse, the High Voltage family fears their home of 5 years may be closing its doors for good. Regret is a bitter pill when Kat hears Michael's big confession. Kat faces the toughest decision of her life.