update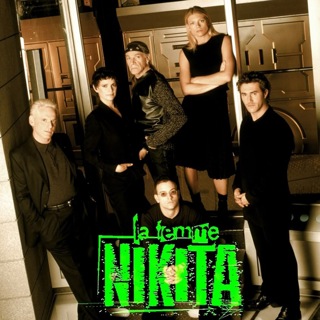 Season 0
16: Season 3 - Cancelled Scenes Disk 2

Love and Country: "Lost in Thought"

17: Season 3 - Cancelled Scenes Disk 3

Under the Influence: "The First Martelli" "The Devos Arrive" "Falling for Nikita" Walk on By: "Confronting Jamey" Threshold of Pain: "Dinner at Nikita's"

18: Season 3 - Cancelled Scenes Disk 4

Beyond the Pale: "michael Fools Zalman"

19: Season 3 - Cancelled Scenes Disk 5

Three-Eyed Turtle: "Unusual Interrogation"

20: Season 3 - Cancelled Scenes Disk 6

21: Season 4 - Cancelled Scenes Disk 1

Getting out of Reverse: "Rejected Advances" "Everything's Fine" There are no Missions: "Manipulating Nikita" View of the Garden: "Cryo-lab Aftermath" "Defiance" "Eliminating All Variables"

22: Season 4 - Cancelled Scenes Disk 2

No One Lives Forever: "Andy Returns" "Background Check"

23: Season 4 - Cancelled Scenes Disk 5

Toys in the Basement: "Jason's Interest" "Madeline's Solution" "Quinn's Response" "Birkoff's Past" Time Out of Mind: "Mental Assessment" Face in the Mirror: "Reinventing Birkoff"

24: Season 4 - Cancelled Scenes Disk 6

Up the Rabbit Hole: "Unsolicited Advice"

25: Season 4 - Gag Reel

26: Season 5 - Cancelled Scenes Disk 1

Deja Vu All Over Again: "Michelle Questions Nikita" "Making a Deal" "We Were Wrong" From A Girl Who Wasn't There" "Searching Birkoff's Files"

27: Season 5: Declassified

28: Season 5 - Cancelled Scenes Disk 3

Let No Man Put Asunder: "Sharing a Drink" "Lovers Reunited"

29: Season 5 Internet Teaser

not specified

1: Season 1 - Section One Declassified - The Making of Nikita

not specified

2: Season 2 - Hard Landing Cancelled

not specified

3: Season 2 - New Regime Cancelled

not specified

4: Season 2 - Psychic Pilgrim Cancelled

not specified

5: Season 2 - Not Was Cancelled

not specified

6: Season 2 - Not Was Cancelled 2

not specified

7: Season 2 - Last Night Cancelled

not specified

8: Season 2 - Adrian's Garden Cancelled

not specified

9: Season 2 - End Game Cancelled

not specified

10: Season 2 - Bloopers

not specified

11: Season 3 - Designing Nikita

not specified

12: Season 3 - Gag Reel

not specified

13: Season 4 - Gag Reel

not specified

14: Season 5 - Season 5 Declassified

not specified

15: Season 5 - Season 5 Internet Teaser
Season 1
Monday, January 13th, 1997

1: Nikita

Nikita, a girl living on the streets, is wrongly accused of a murder she did not commit and sentenced to life in prison. After the government arranges to fake her suicide, Nikita wakes up at Section One, a top-secret agency that aims to train her to become an anti-terrorist operative. Nikita wants to resist, but in order to stay alive, she has no choice, but to comply with their plans.

Monday, January 20th, 1997

2: Friend

Section One is assigned to protect Jovan Mijovich, a politician attempting to negotiate peace among opposing forces in his section of the world. When Nikita meets with a contact to find out who has attempted to assassinate Mijovich, Nikita is recognized by Julie, a childhood friend. Nikita attempts to protect Julie's life by creating a new identity for her, but Julie is actually an operative for the organization attempting to assassinate Mijovich.

Monday, January 27th, 1997

3: Simone

Glass Curtain is a high-tech terrorist organization that attracts new members via internet chat rooms. Posing as a new recruit, Nikita is taken to Glass Curtain headquarters, where she discovers that Michael's wife Simone is being held hostage. A former Section One operative, Simone was believed killed years before. Now, Michael's continued love for Simone may threaten the success of Section One's attempted infiltration of Glass Curtain.

Monday, February 3rd, 1997

4: Charity

Nikita is assigned to get close to a money launderer in order to steal his data files. When she learns about his successful charity for troubled youth, she starts falling in love with him. However, when Section One admits to Nikita that the shelters are a front for a thriving child slave trade, Nikita's loyalties become divided.

Sunday, February 9th, 1997

5: Mother

A nuclear trigger is stolen by a cold-blooded terrorist couple responsible for killing an entire team of Section One operatives. In an attempt to retrieve the trigger, Nikita poses as the wife, Helen's long-lost daughter, who was put up for adoption because Helen was in prison at the time of her birth. However, this leads to unexpected consequences for both "mother" and "daughter."

Monday, February 17th, 1997

6: Love

When an international arms smuggler steals a canister of deadly nerve gas, Nikita and Michael pose as a married mercenary couple in order to infiltrate his compound. However, when the gas is discovered wired to a bomb in a crowded train station, Nikita must put her life on the line to defuse it.

Monday, February 24th, 1997

7: Treason

Section One is assigned by the CIA to "quietly" deport Suba, a foreign anti-terrorist contact who is smuggling waste uranium out of the country for his own profit. The first attempt to capture him goes terribly awry, and Nikita is held responsible. Upon further investigation, Nikita discovers a traitor in the Section, but one who is being manipulated by Suba is holding his son hostage. Nikita must now decide whether to risk the wrath of Section One by rescuing the "traitor's" son.

Monday, March 3rd, 1997

8: Escape

A mysterious Section One operative offers Nikita a seemingly ironclad opportunity to escape from Section One for good. All the information he gives her checks out, and Nikita seriously weighs his offer. However, Michael states making romantic overtures toward Nikita, and her emotions are divided. Is the Section just toying with her to test her loyalty, or is it the opportunity to escape a real one?

Monday, March 10th, 1997

9: Gray

Section One's computer security is breached and the directory of all their agents is stolen. Michael goes to Prague to reclaim the directory, but the man who stole it is killed by another terrorist seeking the directory for himself. Nikita discovers that it was randomly left with a civilian passenger on a Prague city bus, architect Gray Wellman. Nikita is assigned to Gray in order to get close to him and retrieve the directory, but when she starts falling for him, her actions not only threaten the mission, but Section One's very existence.

Monday, April 7th, 1997

10: Choice

The CIA believes that a rogue element of their agency is responsible for a recent massacre of heroin dealers, performed in order to steal money and drugs as part of an embezzlement scheme. Section One is brought in to clean the house quietly, but Nikita's continued involvement with architect Gray Wellman is tampering her ability to be a reliable operative. As Section One's operation reaches a fever pitch, Nikita is unable to balance both sides of her life, and is forced to make a choice between the organization that controls her life and the one man that she's ever loved.

Monday, April 14th, 1997

11: Rescue

During a mission to destroy a Russian chemical plant, Michael is injured and is left behind. Section determines that it is too risky to save Michael, but eventually does go to find him by sending Nikita and Madeline in as travelling cosmetic saleswomen. Meanwhile, Michael kidnaps a nurse, Angie Georgiev and convinces her to help him before the head of the secret police, Egran Petrosian, is able to find him. Madeline and Nikita are able to determine where Michael could possibly be and arrive at Angie's apartment shortly after Petrosian does and extract Michael and Angie with Petrosian in pursuit. The four arrive at an abandoned airstrip to await air transport from Section when Petrosian's forces arrive, killing Angie in the fighting that ensued. It is later revealed that Petrosian is really a Section operative that has been in deep cover for the past 17 years. The "rescue mission" was really means to extract Petrosian from deep cover and bring him back into Section's fold.

Monday, April 21st, 1997

12: Innocent

A live nuclear warhead is smuggled into the states and the only witness to the act is a mentally challenged pizza driver named Rudy who witnessed the transfer. A transmission claiming that the warhead is armed in a random city and will detonate in 24 hours is intercepted and Section uses Rudy to determine who the man is that brought the warhead into the country - a traitor in the Agency. The location is discovered and with Rudy's help, Birkoff is able to determine the code that will disarm the bomb in time. Rudy is allowed to live due to his help and is allowed to leave Section with Nikita's assurances that he will never tell anyone of Section or it's whereabouts.

Sunday, June 22nd, 1997

13: Recruit

Nikita is assigned to evaluate Karyn, a recruit who is nearing the end of her two year training period. During her first live mission, Karyn kills her mentor, Brian, in cold-blood. When Nikita confronts her, Karyn confides that Brian had repeatedly raped her during her training. This reason, coupled with the fact that everyone in Section One seems to like Karyn, makes Nikita more insecure about her decision whether Karyn should have full status or be cancelled. Nikita realizes that Karyn is definitely not Section material when Karyn exhibits psychotic behaviors during a mission and decides that Karyn should be cancelled. Operations and Madeline inform her that Karyn was already set for cancellation, they were just testing Nikita and if she had made the wrong decision, she too would have probably been cancelled.

Sunday, June 29th, 1997

14: Gambit

Section was informed that the water of the city would be polluted if the United Coalitions needs weren't met. Gregor Kessler, the one with many aliases and disguises, steals the Cobalt 60. Kessler was offered money to get the Cobalt 60, reported by a spy of Section. Gregor dresses up as an aged lady to get through South American Customs. Kessler manages to capture the Cobalt 60, but Madeline confronts him. Some how, he knows about her past and starts intimidating her. Section takes Kessler's daughter in hope to retreive the Cobalt 60. This doesn't work for him because he kills her, so Section can't hurt her. Meanwhile, Nikita finds out more about Madeline's past & what she did to her sister. Madeline never wanted anyone to know about it. Kessler now wants Madeline, Section doesn't want her to go by herself, so they stand by in a nearby distance. Madeline falls into a hole where Gregor is. He grips her up by the neck, but she breaks free. It wasn't really her, it was Michael dressed up

Sunday, July 20th, 1997

15: Obsessed

David Fanning is one of the world's most dangerous hit men, but Section One is powerless to stop him. Fanning possesses "The Book," a collection of top-secret information damaging to Western governments, and if the Section makes any attempt on Fanning's life, the Book will be released automatically. When the Section's only way in is through Fanning's abused girlfriend, Nikita and Michael are forced to use any means possible to secure her loyalties, but her emotional instability could prove fatal to both of them.

Sunday, July 27th, 1997

16: Noise

While on a mission to tag a stockpile of Stinger missiles, the Section van is breached, and Birkoff is forced to defend himself for the very first time. Now, his fear of being killed on future missions is interfering with his ability to protect Section operatives, unless Nikita can help him overcome this fear, Birkoff is in danger of being cancelled.

Sunday, August 3rd, 1997

17: War

The stolen Directory has ended up in the hands of Red Cell, and operatives are being hit around the world. Section is being forced to evacuate. In order to learn Red Cell's next move, Nikita and Michael attempt to capture Red Cell's next move, Nikita and Michael attempt to capture Red Cell's counterpart to Birkoff, but instead, they themselves are captured and tortured. Neither of them are willing to divulge Section's current location, but when Michael admits his love for Nikita, she breaks, because she can not stand to see Michael tortured any further. Far from destroying Section One, Nikita quickly discovers that this was the intended plan all along, and Section has a big surprise for Red Cell.

Sunday, August 10th, 1997

18: Missing

One of the members of a criminal organization that steals classified information to sell to the highest bidder is Operations' long-lost son, Steven. Section One's mission is to eradicate this group along with a dangerous terrorist that plans to buy a smart missile chip from them, but Operations asks Nikita to keep Steven alive at all costs. Nikita agrees, only if Operations will let her finally leave the Section for good. He agrees, but Nikita threatens to kill Steven if Operations doesn't keep his word. Unfortunately for Nikita, she is unaware of Michael's true role in the mission.

Sunday, August 17th, 1997

19: Voices

While working undercover near a Central European Consulate, Nikita is confronted by a known serial rapist. Nikita easily subdues the man, leaving him battered and bruised. O'Brien, the police detective on the case, has been pursuing the man for years, and realizes that the rapist's victim was no ordinary woman. With the help of a witness he manages to break through Nikita's cover story and track her down. O'Brien now knows the truth about Nikita, he will have to be cancelled, unless Nikita can turn the situation around to her advantage.

Sunday, September 21st, 1997

20: Brainwash

When Nikita is sent to investigate a bartender at a posh club who may be a terrorist contact, he responds to her questioning by leaping from the 65th floor window to his death. A search of his apartment turns up a strange helmet-like device, which Section later discovers is used for brainwashing. Unfortunately, Nikita has used the device several times in an effort to discover what it is, and now it is in control of her mind. When Nikita and other operatives are assigned to protect the Premier of China from other similarly brainwashed individuals, Section has no idea that the greatest threat to the Premier is Nikita herself.

Sunday, September 28th, 1997

21: Verdict

Jovan Mijovich has been elected as premier of his new nation, but there is a hit man out to assassinate him. Nikita and Michael, along with other Section One operatives, are dispatched to provide security. During the inaugural celebration, the hit man is taken out, but a hostage situation develops that no one expected. A man, Bruner, claims Mijovich raped and blinded his daughter during the nation's civil war, and threatens to kill him. Nikita tries to defuse the situation, and manages to keep Mijovich alive for the time being, but when Bruner's daughter appears to give her side of the story, the accuracy of her testimony will mean the difference between peace and war for her people.

Sunday, October 5th, 1997

22: Mercy

Section One is hot on the trail of Tyler, one of the world's most dangerous terrorists. After Tyler kidnaps a young inventor who has created a new, completely un-detectable plastic explosive, Nikita is sent to try and rescue the inventor and keep his knowledge out of Tyler's hands. When the mission is unsuccessful, Nikita is given orders to cancel the inventor, but she refuses. Operations decides that Nikita has crossed the line, and he purposely sends her on a suicide mission to destroy a terrorist hideout. Michael intervenes and gives Nikita the means to escape, but her freedom will change both of their lives forever.
Season 2
Sunday, January 4th, 1998

1: Hard Landing

With Michael's help, Nikita survived the destruction of a Freedom League hideout in the first season's final episode. Since then, she has been on the run from Section One. While working as a waitress, Nikita is captured by the Freedom League and used as bait to lure Section One into a trap. During a raid by a Section team led by Michael, Nikita saves Michael's life and they manage to escape together. Later, on an abandoned ship, Nikita and Michael share a night of passion. However, Michael's lies about Nikita's whereabouts are in danger of being exposed.

Sunday, January 11th, 1998

2: Spec Ops

While Nikita is reassigned to Special Operative Jurgen, Section is contacted by one of Freedom League's operatives in order to verify Nikita's story about her capture.

Sunday, January 18th, 1998

3: Third Person

Nikita is brought back to full operative status when Birkoff discovers a six-man terrorist team are making several random attacks.

Sunday, February 1st, 1998

4: Approaching Zero

Section believes that terrorists are after the nuclear power source of a downed satellite. They later discover the terrorists are actually after it because it is a military satellite and it will give them access to the Pentagon if they are able to salvage it and crack the codes. Nikita grows closer to Jurgen and Section uses it to their advantage.

Sunday, March 1st, 1998

5: New Regime

Egram Petrosian, the former Section deep cover agent rescued by Section One, takes over and promotes Nikita to second in command when Operations is seriously wounded by an insane operative.

Sunday, March 8th, 1998

6: Mandatory Refusal

During a mission, Michael is forced into a stage where he must cut communication with Section and complete the mission at any cost, but the target of Michael captures Madeline, and Operations is willing to kill Michael in order to protect her.

Sunday, March 22nd, 1998

7: Half Life

Michael's loyalties are divided when Nikita discovers his friend is a bomber and Operations tells him to betray his friend.

Sunday, March 29th, 1998

8: Darkness Visible

Nikita and Michael are sent on a mission to take out someone in a Balkan nation, but Nikita must force Michael into protecting two displaced children, however that protection prevents Nikita from hitting their target, and they must risk their lives in order to get him down.

Sunday, April 5th, 1998

9: Open Heart

On an assignment to capture a Red Cell agent known as Jenna, with valuable information, Nikita is arrested and brought to jail in order to serve time, where Jenna is also serving time. But she is forced to betray the trust she has with Jenna when she must escape the jail along with her, only for Jenna to be captured and interrogated.

Sunday, April 12th, 1998

10: First Mission

Nikita is promoted to team leader early and is sent on a much more dangerous than expected mission with a disobedient operative.

Sunday, April 19th, 1998

11: Psychic Pilgrim

Section believes that an imprisoned terrorist leader is ordering an attack through his lawyer. Nikita and Michael go undercover as a couple, and Nikita is supposed to be a psychic. The terrorist's lawyer asks Nikita to contact his dead son, but Nikita is shocked to discover something else.

Sunday, June 14th, 1998

12: Soul Sacrifice

A Section operative known as Terry fails a mission and admits to Nikita, the cause was her pregnancy. When she is teamed up with Nikita and Michael, she plans to escape from Section, and Nikita must choose a side.

Sunday, June 21st, 1998

13: Not Was

Michael is captured and interrogated by terrorists, then loses his memory and does not know who he is.

Sunday, June 28th, 1998

14: Double Date

Michael and Nikita are sent on a mission along with former hit man David Fanning, but during the mission he takes Nikita hostage and demands that Michael return his wife, or Nikita will be killed.

Sunday, July 5th, 1998

15: Fuzzy Logic

Section captures a mathematician in order to decode a code that is aiding terrorists in their attacks.

Sunday, July 12th, 1998

16: Old Habits

Section is trying to stop a terrorist group from engaging in suicide bombings, and Nikita is assigned to recieve information from an agent known as Formits, who, unbeknownest to Nikita, is in fact a serial killer.

Sunday, July 26th, 1998

17: Inside Out

Section falls into a trap when a mission to take out a Red Cell munitions base causes a virus to be spread throughout Section.

Sunday, August 2nd, 1998

18: Off Profile

A new recruit named Andrea is romanced by Michael. When she learns that it was just a setup to gain allegiance to Section, she wants Nikita's help for revenge. Upon Nikita's refusal, Andrea proves dangerous to both Nikita and Michael when their mission ends up in a dangerous lab containing viruses.

Sunday, August 9th, 1998

19: Last Night

Operations orders a raid to capture the leader of a terrorist group, which turns out to be a sentient computer.

Sunday, August 16th, 1998

20: In Between

When Section discovers a wealthy terrorist plans to fund upcoming civilian attacks, Michael and Nikita pose as money launderers in order to stop him. However, his assistant, Giraldi, claims to be a Section operative who has been in the field for nine years and wants to be brought back in. When Nikita informs Operations, he tells her to ignore his request, but when Madeline finds out, she insists Nikita bring him in. Now, Nikita is caught between Madeline and Operations, and a man's life hangs in the balance.

Sunday, August 23rd, 1998

21: Adrian's Garden (1)

When the founder of Section One comes back to destroy her own creation, Nikita must make a choice between the life of Michael or the existence of Section.

Sunday, August 30th, 1998

22: End Game (2)

With Adrian's help, Nikita manages to breach the most sensitive area of Section and secure a file, code named Gemstone, which contains evidence which will bring down Operations and destroy Section One. Meanwhile, Operations forces Michael to identify the Section operative most likely to work with Adrian to undermine Section, Nikita. Michael confronts Nikita in order to try to find a way to protect her, but she denies any association with Adrian. Now Michael is forced to kidnap both Nikita and Adrian and bring them back to Section, knowing that Nikita and Adrian will be cancelled and that the incriminating Gemstone file will be permanently erased.
Season 3
Sunday, January 3rd, 1999

1: Looking for Michael

Operations believes Nikita is a threat to Section, and wants to kill her during a mission. She survives his plot, and when she returns to Section, she looks into the disappearance of Michael, and finds what she didn't expect.

Sunday, January 10th, 1999

2: Someone Else's Shadow

Nikita has a new mission, to get David Henderson Williams, Vacek's associate. She also learns more about Michael's history with Elena & Simone. Elena offers Nikita to stay with her & Michael. Nikita accepts, but she doesn't feel too cozy after her thoughts & memories get the best of her. More problems come about as Vacek misses a meeting.

Sunday, January 17th, 1999

3: Opening Night Jitters

To flush out Vacek, Operations and Madeline order Michael to poison Elena, but Michael can't bring himself to do it. So Section poisons Elena anyway, while Michael is out on a mission, and her survival will depend on whether Vacek has enough conscience to visit his daughter in her time of need. Meanwhile, Section moves sleazy informant Mick Shtoppel in as Nikita's neighbor.

Sunday, January 24th, 1999

4: Gates of Hell

After effectively losing his wife and son forever, Michael's performance begins to seriously suffer. So as Nikita seeks to restore Michael's will to live and to protect him from Section's latest enemy, Operations and Madeline bicker over what is the best strategy to handle fragile Michael. Meanwhile, Birkoff goes to Walter about a file Birkoff discovers, a file that contains incriminating evidence on Operations.

Sunday, March 7th, 1999

5: Imitation of Death

Section goes after Ivan Chernov, a terrorist who trains kidnapped children to do his dirty work. Michael sells Nikita to Chernov, who she discovers wants her for cloning experiments. Birkoff finds his life threatened by Felix, an abeyance operative who is extremely upset about being in abeyance. After returning to Section, a comment from Madeline makes Nikita think that Section might also be doing cloning. After some investigating, she discovers a room full of children, one of which looks identical to herself as a child. When she returns with Michael a while later, the room is mysteriously empty.

Sunday, March 21st, 1999

6: Love and Country

Section goes after Nikolai Markali, a politician whom Operations correctly believes is connected to the terrorist organization, Badenhein, although the suspicions at first appear to be unfounded. Other than these suspicions, he appears to be a man whose only crime appears to be being married to Operations' "widow," Corinne - the woman Operations was married to when he "died" upon his recruitment into Section. Madeline, posing as a therapist taking over Corinne's case, and Michael, posing as a therapist slowly drive Corinne insane using a highly addictive "medication" which makes her extremely unstable and an altered videotape making it appear Nikolai was having an affair with Nikita. According to the mission profile, Corinne takes her husband's life.

Sunday, March 28th, 1999

7: Cat and Mouse

Nikita is acting out of character. Michael observes she is pre-occupied, and when mission tapes of a disastrous mission show, the enemy was avoiding shooting her, he believes she is working for Red Cell.

Sunday, April 4th, 1999

8: Outside the Box

A new operative with a photographic memory is brought in to "remember" the directory of a terrorist organization. When he is made a permanent recruit, Nikita looks into her own recruitment, wondering if it was planned or not.

Sunday, April 11th, 1999

9: Slipping Into Darkness

Nikita, Walter, and Birkoff consider mutiny when Operations' orders become more and more illogical.

Sunday, April 25th, 1999

10: Under the Influence

Brothers Karl and Simon Peruze are responsible for some of the most vicious attacks on civilians ever recorded. Eliminating both of them proves difficult, since neither brother would ever give up the other. Section One kidnaps Karl, wipes clean his short-term memory, and places Nikita with him when he comes to, so she can pose as his fiancee and lead Section to Simon. Strangely, the more Nikita learns about Karl's cruel history, the more she is drawn to him, falling in love with him. However, Nikita's slowly dawning realization that her mind is being controlled by Section threatens to unravel the entire mission.

Sunday, April 25th, 1999

11: Walk On By

Nikita finds a colleague in the new recruits, someone named Jamey. Jamey tells Nikita that if she helps him stay in Section, he'll lead Nikita to her mother, who has been looking for Nikita ever since she supposedly committed suicide in jail.

Sunday, June 6th, 1999

12: Threshold of Pain

Nikita, along with two other operatives Mark and Angela, are kidnapped by a two-person sibling terrorist team. Both Mark and Angela are tortured, but Mark breaks during the torture and tells the terrorist duo the location of a Section sub-station. After being rescued, Nikita plans with Mark to lie to Section and try to defeat the brother/sister team on their own. But when her plan fails, Mark blames Nikita for revealing the information, and she is put under trial.

Sunday, June 13th, 1999

13: Beyond the Pale

Operations passes over Michael for Chief Strategist in favor of a smarmy Section operative by the name of Zalman, and Michael is so furious that he plots with Nikita to escape from Section One. Indeed, after stealing a Section One "Field Router" Michael and Nikita successfully disrupt a mission against new Red Cell leader Vincent Tomas, and make their escape. Zalman is going to take the fall for Michael's and Nikita's escape, and he will stop at nothing to find them.

Sunday, June 20th, 1999

14: Hand to Hand

On an operation to get industrialist and terrorist financier Charles Meyer, Nikita is sent to a "modeling agency" run by Amalin Anagar, which is in reality, not just a brothel, but also an arena where beautiful girls are forced to fight each other to the death in a place called "The Pit" While undercover at Anagar's, Nikita tries to protect a naive young girl named Sondra from fighting in "The Pit," while also trying to figure out a way to save all the girls at Anagar's (an objective which is not in the mission profile). Meanwhile, Madeline appears to be jealous of Renee from Oversight who is visiting Section One. She may have reason to be, as Renee immediately puts moves on the very willing Operations.

Sunday, June 27th, 1999

15: Before I Sleep

This time, Section is out to get an outfit by the name of The Alliance, and Section's way in is a psychotic courier by the name of Jan Bailin. Bailin has other plans and she kills herself before the Section can use her. So, as a backup, Section employs a meek, terminally ill lookalike for Bailin by the name of Sarah Gerrard. As she trains her, Nikita starts to get suspicious, did Section purposely make Sarah ill to make it easier for Section to convince Sarah to work for them? And if so, will Section even let Sarah live if she completes the mission?

Sunday, July 18th, 1999

16: I Remember Paris

After an operation against a terrorist group, Michael brings one of the terrorists back to the Section for questioning. The "capture" is a plant, and he knocks Madeline out during interrogation and runs amuck in Section One's HQ. Before Michael finds and eliminates the man, he successfully uploads many of Section One's crucial files, including the Registry (which is at least encrypted, and will take the terrorists several days to decipher) and the exact location (un-encrypted) of Section's HQ (located in Paris). Operations orders the evacuation and destruction of Section One's HQ. With Section in temporary quarters, Operations takes over the counter-operation personally, and goes out on a mission with a less than thrilled Nikita. Will Operations be able to find the terrorist base before the terrorists decode The Registry?

Sunday, July 25th, 1999

17: All Good Things

With the "situation in the Balkans" again reaching critical, Operations is called off on a consulting job in the field by "The Center," and he turns over temporary full control of Section One to Michael. Operations leaves Michael with one warning, George from Oversight wants a full-scale campaign waged against terrorist financier Luigi Bergomi, but Michael must resist this as Bergomi is too strong and would overwhelm Section forces. After meeting with George, Michael has a change of heart, and decides to launch an operation against Bergomi, despite Madeline's and later Nikita's strong objections. Has the absolute power of running Section One gone to Michael's head? Meanwhile, now that they are "officially" lovers, Michael promotes Nikita as his lieutenant over another agent named Wallace, and when Wallace turns up dead after an operation against Bergomi, Nikita wonders if Michael is playing favorites, and trying to protect her.

Sunday, August 1st, 1999

18: Third Party Ripoff

Madeline has decided that Michael's romantic involvement with Nikita is affecting his performance, and so she sets about putting pressure on Michael to halt the relationship. Soon enough, Michael is no longer in charge of Tactical Oversight, so he loses his office, and is no longer running missions. He's replaced by Davenport, a decent guy who's now in charge of field operations. Can Michael give up all the power he's earned in Section One for Nikita? And will Nikita let him give it all up, even if he wants to? Meanwhile, a sultry operative by the name of Valerie is putting heavy moves on both Walter and Birkoff, which soon enough puts a strain on their friendship.

Sunday, August 8th, 1999

19: Any Means Necessary

After Birkoff chokes in the middle of remotely directing an operation and is then promptly upstaged by arch-nemesis Greg Hillinger who pulls the frying pan out of the fire and saves the mission, Operations promotes Hillinger to Birkoff's job and re-assigns Birkoff to his first field operation. Birkoff's mission is to infiltrate and perform reconnaissance on a mercenary terrorist organization "Soldat de la Liberty" run by a man named Jean-Marc Rousseau who employs brainwashing on young people to fill the ranks of his organization. Birkoff is convinced that Operation's real objective is to set him up with an impossible mission, so that Operations can eliminate Birkoff and permanently replace him with the more obsequious and pliable Hillinger. And sure enough, once inside the group Birkoff discovers ties between Rousseau's organization and the infamous Red Cell, and Operations refuses to extricate Birkoff preferring to leave him in place to gather more information. Can Nikita help Birko

Sunday, August 15th, 1999

20: Three Eyed Turtle

During an operation, Hillinger's goofing off costs an operative his life, and Hillinger pleads with Birkoff to cover for him, which Birkoff inexplicably does. Hillinger doesn't return the favor, however, when Birkoff is sent out to direct a mission from the field, and Hillinger deliberately tries to get his rival Birkoff killed off once and for all. The jokes on Hillinger when Birkoff exposes what Hillinger did. Sure enough, Operations puts him in abeyance and Hillinger's days seem to be numbered. At the same time, Operations is acting more and more viciously toward Madeline. Operations' timing is terrible, as George from Oversight is turning up the pressure on Operations, just as he's acting out with Madeline. Will Madeline get even with Operations by betraying him to George?

Sunday, August 22nd, 1999

21: Playing with Fire (1)

Literally playing with fire, Michael and Nikita are setting up clandestine rendezvous on Section missions as a way to get around Operations and Madeline's ban on their seeing each other (See Third Party Ripoff). Operations and Madeline still suspect Michael and Nikita of seeing each other on the side, so Madeline starts sending Davenport along on Michael's and Nikita's mission to spy on them. Meanwhile, Madeline orders Birkoff to sweep Michael's and Nikita's computer panels for secret communication, and when Birkoff does indeed discover communications between the two, it implicates Walter as their go-between. Will Birkoff turn in Walter? And, if so, what will happen to Michael, Nikita and Walter?

Sunday, August 29th, 1999

22: On Borrowed Time (2)

Michael and Nikita are sent on an operation to find out who a pharmaceutical plant owned by a company named Genefex and a supplier of Red Cell who is selling a biological weapon named Gandium, too. Unbeknownst to Michael and Nikita, the operation has a secondary objective, to end Michael and Nikita's love affair once and for all. Once the mission objective is achieved, Nikita is sent to another part of plant, where Madeline is waiting to "reprogram" Nikita to eliminate her feelings for Michael. Meanwhile, Operations finally does the unthinkable, he sends Walter to "retirement." Birkoff has other ideas, and he immediately sets about sabotaging Walter's replacement, a young and innocent chap by the name of Giles.
Season 4
Sunday, January 9th, 2000

1: Getting Out Of Reverse

Nikita continues to show evidence of the "reprogramming," including ordering the elimination of a captured Section operative and endangering the lives of children during a mission, and taking part in the beatings of a captive. Michael is determined to reverse Nikita's reprogramming, and he soon determines that the former Section operative who came up with the "reprogramming" process, Ross Gelman, may be the key. Meanwhile, Operations couldn't be more proud of the "new" Nikita, but Madeline is still worried. Eventually, Operations concludes that Michael's attempts at restoring Nikita have gone too far, and takes extreme measures.

Sunday, January 9th, 2000

2: There Are No Missions

After Michael eludes Operations' first cancellation attempt, Operations puts all missions on hold and sends out a team to kill him. Michael again manages to escape certain death, but this time he returns to infiltrate Section. Determined to find the files that possess the formula for deprogramming Nikita, Michael is stunned to discover who Section's first test subject was; Adrian, Section One's founder, whose effort to topple Operations failed two years earlier. To gain leverage against Operations, Michael kidnaps Adrian, but her help proves limited when Michael discovers her mind is gone.

Sunday, January 16th, 2000

3: View Of The Garden

Michael discovers that Adrian's mind is not blank as he thought it is. Together they try to save George from Operations and Madeline's attempt to assassinate him. Meanwhile, Michael kidnaps Nikita in a futile effort to reason with her.

Sunday, January 23rd, 2000

4: Into The Looking Glass

Michael kidnaps Nikita with Walter and Birkoff's help, and manages to reverse Gelman's process. Together, they outsmart Madeline and Operations leading them to return to Section.

Sunday, February 20th, 2000

5: Man In The Middle

Section's newest target is the son of a wealthy industrialist, by the name of Helmut Volker, who is supplying drugs at his parties when not funneling arms to Red Cell. The twist is Operations and Madeline have figured out that Michael has "restored" Nikita, so Operations uses this operation to once again drive a wedge between Michael and Nikita. Helmut Volker must marry if he is ever to inherit hit father's business, so Operations orders Nikita to marry Helmut when he proposes! Meanwhile, Michael does everything he can to prevent that from happening.

Sunday, February 27th, 2000

6: Love, Honor and Cherish

Nikita continues on the mission she was sent on in, "Man in the Middle," which is to marry Helmut Volker, a man with several ties to Red Cell, but she finds out that she is not the only one with secrets, her new husband has a big secret of his own.

Sunday, March 5th, 2000

7: Sympathy For The Devil

Operation calls Michael and Nikita out on a favor, he orders them to protect a Vietnam vet by the name of Willie Cain, a man who is now little more than a drifter and a bum, from the thugs who are out to get him in a deal gone bad. Operations believes that he would not have survived capture and torture in Vietnam without Willie's help. What Nikita and Michael don't know is that they are embarking on a mission that will mix them up with Operations' Vietnamese torturer, Fan Van Lin, Carlo Bonaventure the head of a Mafia Crime Family. Meanwhile, Birkoff develops a sudden interest in how he became part of Section, the place he has been in all his life. An interest leads him to the discovery of an unknown twin brother, and a duplicitous history involving Walter.

Sunday, March 12th, 2000

8: No One Lives Forever

The unbelievable happens! Nikita is called before Operations and Madeline and is given fantastic news, she's free! As part of a "pilot program," Nikita is granted her freedom and a normal life, as long as she never contacts anyone from Section again, and as long as she agrees to be regularly evaluated. Nikita is skeptical at first, but after 6 weeks on "the outside," she starts to believe that maybe this is for-real. Sure enough, George from Oversight shows up with the strings, in exchange for her freedom, Nikita must do one thing, return to Section One to kill Operations! The man whom George claims killed Nikita's real father. Will Nikita do it?

Sunday, March 19th, 2000

9: Down a Crooked Path

Another incursion takes place in Section One, this time in the form of a virus that is making Section One's members sick, one by one. Taking matters into his own hands, George orders in his own Bio Team to treat Section's members. Operations suspects George has an ulterior motive. Sure enough, when Section's people, starting with Walter, followed by Nikita, go in for their "examination" with George's Bio Team, they come out vegetables. It seems George's team is mind wiping (downloading the contents of the brains) the Section's members. This process causes them to relive their lives, before leaving them vegetables. Can Michael and Birkoff stop George's team before everyone in Section One gets their brain sucked?

Sunday, April 2nd, 2000

10: He Came From Four

Seeking a lost command clone (a computer-like device that apparently allows the user to command a Section without outside aide) that was apparently captured by Red Cell and then stolen by another terrorist group, George and Oversight orders Section one to work together with an agent from Section Four to search for the missing "command clone." What is Section Four? Apparently, it's the Section where people/agents with extrasensory abilities are developed. So, who is the agent from Section Four? None other than a 12-year old boy by the name of Gerome. Of course, with his extrasensory abilities, Gerome soon overwhelms the ability of Madeline and Operations to control him. Can Nikita bring Gerome under control before he destroys Section One?

Sunday, April 16th, 2000

11: Time to Be Heroes

Operations gives Michael and Nikita an almost impossible task; they must get five absolutely, brand spankin' new recruits (Aaron Ashmore, Clé Bennett, Kira Clavell, Megan Fahlenbock, Brian Poth) up to full, field-level operatives, in a very short amount of time! They must go up against new terrorist group, Crystal Sky (who recently did a number on Section Eight). Nikita doesn't think it can be done. Is this another of Operation's gambits, in which the five new recruits are cannon fodder for some mission? If so, can Michael and Nikita save them from this fate? And, if these recruits aren't ready by the time of the mission, could their inexperience also put Michael and Nikita themselves in peril?

Sunday, April 23rd, 2000

12: Hell Hath No Fury

Section One is finally moving hard against Red Cell. Their objective is to capture Chief Strategist (Madeline's opposite) in Red Cell, a man code-named Leon. Once captured, Leon and Madeline begin a dangerous game of mental and emotional cat and mouse. Is Madeline actually developing an emotional attachment to Leon that is interfering with her objective? And what is with the incision that Birkoff discovers behind Madeline's ear? Meanwhile, Birkoff is giving Walter the cold shoulder, and continues to investigate the whereabouts of his twin brother, Jason Crawford.

Sunday, June 25th, 2000

13: Kiss The Past Goodbye

Michael is keeping track of Elena and Adam, and he becomes concerned when a new man enters their life. Sure enough, the man turns out to be a Secion One "Valentine Operative" by the name of Robert Corliss whom Operations has sent into to get Elena's Uncle, Stefan Vacek. It seems Uncle Stefan is taking over Elena's father's old terrorist business. Can Michael protect Elena and Adam once again without being exposed as still being alive? And can Corliss be trusted with Elena and Adam?

Sunday, July 2nd, 2000

14: Line In The Sand

Birkoff may have stumbled on Section One's biggest coups yet, a chance to nab a top Red Cell operative by the name of "The Cardinal", who has eluded Section One for more than 15 years. Unfortunately, Birkoff's arch-nemesis Greg Hillinger is convinced that Birkoff is wrong, and Hillinger convinces George that Operations and Section One are walking into a trap. Based on Hillinger's intellect, George moves against Operations on the assumption that the operation against The Cardinal is bogus. Is Birkoff right after all? And if Birkoff is wrong, is this the end of Operations, and Birkoff too?

Sunday, July 16th, 2000

15: Abort, Fail, Retry, Terminate

Birkoff creates an Artificial Intelligence (A.I.) program to serve as his replacement, when he's away. In fact, Birkoff is up for a large batch of downtime, when a critical situation arises and Operations cancels Birkoff's downtime. Birkoff's A.I. program, which is just a little too attached to old Seymour, doesn't take this news well, and proceeds to take matters into its own hands. The A.I.'s solution to Birkoff's predicament is to kill everyone in Section One, except Nikita, so Birkoff can escape with Nikita as his companion. Can Birkoff save Section One before his A.I. program carries out it's insane plan?

Sunday, July 23rd, 2000

16: Catch a Falling Star

An important Center satellite named Comstat Alpha crashes near a small town in Kentucky by the name of Dingman's Hollow. Michael and Nikita are then sent on a mission to retrieve it; the first mission with Birkoff's replacement, Corman. The data it carries, before it falls into the wrong hands. When Michael and Nikita get to Dingman's Hollow, they discover that the satellite is missing from its crash location. Soon enough, Nikita discovers that strange things are afoot in the town of Dingman's Hollow. It turns out that the entire town is a "Sleeper Base" for the Black Storm terrorist group, making Michael and Nikita's mission that much more difficult. Meanwhile, Naomi, the girlfriend of Birkoff's brother, Jason Crawford, is taking him to Aruba. Can Section One be far behind?

Sunday, July 30th, 2000

17: Sleeping with the Enemy

After Substation three is destroyed by self-destruct, Section One investigates and finds a trace to Red Cell. What they also discover is that Red Cell has been taking similar blows. Operations decides to become allies and for each other to send top-notch agents. Operations sends Madeline, though Operations is willing to risk her.

Sunday, August 6th, 2000

18: Toys in the Basement

While on her mission, Nikita gets shot. She was badly injured. Michael goes to the spot where she fell of the building's roof, but she isn't there. A man by the name of Henry takes out the bullet from her body, declaring he is a doctor. This guy won't let her go because he thinks she would want to stay after he helped her. She tries to break free, but she gets recaptured by him & his mother. Michael decides to go out to find Nikita. Henry wants to marry Nikita now, she wakes up in a wedding dress. He expects her to marry him after he rescued her from dying. Michael comes in time to help Nikita. He takes her with him to a serene campsite.

Sunday, August 13th, 2000

19: Time Out of Mind

Nikita is injected with a psychotic drug. It causes her to think & see things that don't happen. For instance, when she was eating in a restaurant, she sees a guy coming with a knife towards the other man, but it never happens. She sees blood on her hands one minute, then the next, it is gone. She was given this drug to help her get into the institution, where Crystal French's son, David French, is at. Nikita still has the drug in her body, so Michael gets her out of mission before something bad happens. She receives electroshock therapy causing her to forget the mission. Nikita falls asleep, thinking she is still in the Institution, but she is safe in her apartment again.

Sunday, August 20th, 2000

20: Face in the Mirror (1)

When Nikita fails to assassinate Grenet, a Red Cell agent, and is unknowingly injured, Michael goes to her apartment to have dinner. It ends in disaster, when his water is poisoned and Nikita hands him over to Red Cell in exchange for his cornia files. She deletes herself from Section's databases and escapes to where they can't find her.

Sunday, August 27th, 2000

21: Up the Rabbit Hole (2)

Michael escapes Red Cell and is assigned to meet Nikita and kill her, however she doesn't show up and an Alpha Team is assigned to track her down. Michael leads the team with Kate Quinn. Before the mission, Michael discovers Quinn is Nikita and that he could leave Section. The Alpha Team is wiped out and Michael escapes with Nikita.

Sunday, August 27th, 2000

22: Four Light Years Farther

Michael and Nikita have been traveling from place to place, keeping one step ahead of Section One's attempts to find them. When George is eliminated from the picture after leaking intel to Red Cell in order to discredit Section One, the newly-empowered Operations and Madeline finally track down Michael and Nikita. They bring them back to Section. Just as Michael and Nikita are about to be cancelled, all of Section's systems suddenly stop. Mr. Jones, the mysterious head of Center, is on his way to Section One in order to conduct an evaluation, and has put Section in stasis. When Jones arrives, he is really Nick Shtoppel Nikita's neighbor and Section informant. He reveals that Nikita has been secretly working for Center for the last three years. Nikita assists Jones with his evaluation, and things change radically. Operations is forced to remain at Section One for the next seven years. Madeline takes her own life rather than be cancelled. Walter is transferred to the Farm, where he will
Season 5
Sunday, January 7th, 2001

1: Déjà Vu All Over Again

Nikita is sent back to Section One to destroy a new terrorist threat that only she can deal with which is a summit meeting of representatives from several terrorist groups. She is teamed up with a new level 5 operative, Marco O'Brien. O'Brien was the police officer recruited four years earlier because of a mistake Nikita made, a fact that O'Brien has not forgotten. Nikita finds that besides the terrorists, she must deal with O'Brien & the hostility of much of Section personnel because of her role in Center's evaluation of Section.

Sunday, January 14th, 2001

2: A Girl Who Wasn't There

Nikita finds clues about why she was recruited into Section. Is it possible her father was an operative, codenamed Flavius, and that she has a sibling with the initial "M" who is somewhere in the covert world she lives in? Quinn redesigns Birkoff's Artificial Intelligence program to build a holographic replica of Madeline, complete with Madeline's memories and psychological profile. Although Operations is greatly pleased to have Madeline at his side once more, it soon becomes clear that despite it's complex programming, it is just not capable of being Madeline because it doesn't have her instincts.

Sunday, January 21st, 2001

3: In Through the Out Door

After the explosion at the house of Nikita's father, Nikita enlists Walter, and then Jason Crawford, to decript its contents. The result; the location of the convelecence home where Michael took Adrian after the "Gelman Process" mess. And this just happens to coincide with Nikita's physical deterioration because of her experience with the "Gelman Process." Has Michael or Nikita's real father given her the information she needs to beat these after effects? Or is Nikita inevitably heading to the same place Adrian ended up, namely the grave? Meanwhile, O'Brien betrays Nikita, by revealing her deteriorating health to Operations, but unsure that O'Brien will be able to resist Nikita's "charms" any more than Michael did. Operations 'shadows' O'Brien with his very own 'pit bull' operative, Golliak. And Section One continues to try and crack "The Collective."

Sunday, February 4th, 2001

4: All the World's a Stage

After someone breaches Section and breaks into her room, Nikita is more determined than ever to find out the truth about why she was brought into Section. She arranges to get at Mr. Jones personally by having him go out as "Mick Schtoppel" on a mission against an arms dealer with ties to The Collective, by the name of Massima Valenti. Was Operations telling the truth in "Deja Vu All Over Again" when he told Nikita that "Mr. Jones is not what he appears to be...?" Is Nikita making a big mistake in pushing the issue? Meanwhile, Quinn continues to put the "moves" on Operations, but what is she really up to?

Sunday, February 11th, 2001

5: The Man Behind the Curtain

Nikita finally comes face to face with her father, the real Mr. Jones, but rather than being an "emotional" reunion, Mr. Jones is all business, and immediately sets Nikita out on a new mission; finding The Collective's "mole" in Section One! Mr. Jones' two candidates: Operations or Marco O'Brien. Mr. Jones thinks it's the latter, but Nikita suspects the former. So Nikita sets out to find the "mole." Meanwhile, the two co-heads of The Collective, Graff and Haled clash over tactics, and whether to trust their "mole's" intel about Section One. Michael finally turns up, but not until the last scene!

Sunday, February 18th, 2001

6: The Evil That Men Do

Nikita and Mr. Jones have The Collective's "mole" narrowed down to four suspects: Operations, Quinn, Walter and the late Marco O'Brien, but Mr. Jones has a fifth possibility that Michael Samuelle is still alive, and that he is the "mole." While granting to Mr. Jones the theoretical possibility that Michael may be alive, Nikita denies that he would never be the "mole" for The Collective, Graff and Haled. Meanwhile, Operations sets out personally to see to it that an anti-Collective mission goes according to plan, but it's The Collective that is poised to blow Operations' plane out of the sky! Can and will Nikita save Operations' butt, one last time or should she even bother?

Sunday, February 25th, 2001

7: Let No Man Put Asunder

The situation is dire as The Collective, still led by Graff and Haled, is cleaning Section's clock. But, just in time, Michael asks Nikita to help him return to Section, where his re-emergence is viewed with suspicion by both Mr. Jones and Operations. While new missions continue against The Collective with Michael's return, Nikita admits that she lied to him in "Four Light Years Further," and that she does indeed love him. Operations discovers that The Collective has infiltrated Section's mainframe to try to locate and kidnap Michael's son Adam, in attempt to re-assert control over him. Can Operations foil The Collective's plans?

Sunday, March 4th, 2001

8: A Time for Every Purpose

Michael's son, Adam is a hostage of The Collective. Michael must save his son in a trade proposed by The Collective. Meanwhile, Haled is confronted by Michael on an offer to get rid of Graff, then leading Haled to become the head employee. Nikita & Michael do so, but this isn't good because Haled isn't alive anymore. This doesn't look too good for Michael. Two new candidates, Myra Mauk & Kelley are hoping for a spot at Section. Walter didn't have the best history with Myra, so he asks Jason Crawford to take her out of the running, he does so. More trades are offered later in the episode. Nikita is now running Section One, she lets Michael go to spend time with his son. Nikita says good-bye to Michael & continues are duties at Section One.