update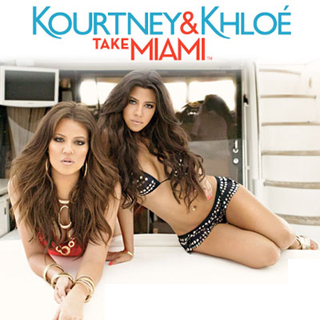 Season 1
Sunday, August 16th, 2009

1: Paint the Town DASH

Opening a new store in Miami and performing her first radio show proves too much for Khloé as her temper causes a fight between her and Kim that threatens the future of Dash.

Sunday, August 23rd, 2009

2: Sex, Drugs and Consequences

Khloé's job is threatened when she pulls out drugs on her radio show while Kourt accepts the affections of a lesbian.

Sunday, August 30th, 2009

3: Hangover Helpers

Khloé holds auditions at the boutique to find a date for Kourtney; Kim visits and gets pressured into getting drunk.

Sunday, September 6th, 2009

4: Kourt Gone Wild

Kourtney goes on a boy crazy binge to forget about Scott; Khloe raises money for Save Dade organization by hosting a transsexual 'Khloe Kardashian Look-a-Like'' contest.

Sunday, September 13th, 2009

5: Seems Like Old Times

Kourtney's ex-boyfriend Scott makes a surprise visit which gives her a new decisions to make; A D-A-S-H employee may be fired.

Sunday, September 20th, 2009

6: All Men Are Dogs

D-A-S-H employee Carrie's modeling career is saved by Kourtney and Khloe studies the Spanish language to utilize it at the boutique.

Sunday, September 27th, 2009

7: Land of the Lost

In an attempt to go to Tampa for an appearance the girls get lost and stuck in the Everglades. Meanwhile Kourtney realizes she could be pregnant.

Sunday, October 4th, 2009

8: Executive Decisions

After Kourtney discovers she is pregnant; she battles with the idea of becoming a mother.
Season 2
Sunday, June 13th, 2010

1: Back in Miami

Khloe postpones her trip to Miami and shows up late, prompting Kourtney to attack Khloe for being a lousy sister and business partner.

Sunday, June 20th, 2010

2: Wax On Wax Off

When Kourtney's old friends come to visit she decides to go out to reclaim her old party self. When the reality of motherhood settles in, Kourt is reminded that times have changed.

Sunday, June 27th, 2010

3: Scotts-o-phrenia

Khloe takes her playful innuendos about Scott being a sociopath too far.

Sunday, July 4th, 2010

4: Jealousy Makes the Heart Grow Fonder

Kourt uses her old Miami flame, Jackie, to make Scott jealous. Khloe becomes annoyed with Rob and Lamar's close relationship.

Sunday, July 11th, 2010

5: Picture Perfect

Kourtney works hard to look good for a post-baby photo shoot, the stress of which causes she and Khloe to get into a fight that could change their relationship forever.

Sunday, July 18th, 2010

6: Sisterly Love

With Khloe gone, Kim tries to fill the void and reconnect with Kourtney. One of the Dash employees has an STD scare.

Sunday, July 25th, 2010

7: Kourtney's Denial

Kim is in Miami to help Kourt out in Khloe's absence and is eager to do whatever it takes, even take care of Mason.

Sunday, August 1st, 2010

8: Man in the Mirror

When Scott's drinking gets out of control, Kourtney refuses to see him until he seeks professional help.

Sunday, August 8th, 2010

9: It's My Life

When Kris comes to visit, she feels it is mother's duty to tell Scott to stay away from Kourtney. Khloé learns that firing an employee is hard to do.

Sunday, August 15th, 2010

10: Broken Family

With a week left in Miami, Khloe is nervous that Kourtney will stay in Miami with Scott.
Season 3
Sunday, January 20th, 2013

1: Welcome Back to Miami

Kourtney arrives in Miami without Scott; Kim is focused on being a good mom to her new kitten.

Monday, January 21st, 2013

2: Secrets

Kim fertility is comparable to a fifty-year old and she begins to take her frustrations out on Kourtney; Meanwhile, Scott plans to race cars with his newly found best friend, much to Kourtney's dismay.

Sunday, January 27th, 2013

3: Lez-B-Honest

Scott learns about the vibrant lesbian community in Miami, while Kim discovers the benefits of breast milk in treating psoriasis.

Sunday, February 10th, 2013

4: Dragon Me Down

Kim invites her entire family to Miami to compete in a dragon-boat race. At the same time, Kourtney suspects her sister-in-law is pregnant, while Scott has trouble dealing with Bruce's competitive nature.

Sunday, February 17th, 2013

5: 2 Klose 4 Komfort

Kourtney would like to move out of the hotel and into a house, but she and Kim have difficulty finding the time to search for a new residence. At the same time, Scott acts overly friendly with Khloé; and the sisters help Rob cope with a bad breakup.

Monday, February 18th, 2013

6: Bitch Slapped

Jonathan takes Kim's side during an argument with Kourtney, which sets the older sister off. Meanwhile, Kim learns she has a life-changing allergy; and Khloé finds herself in a strange predicament because of her love of Cuban coffee.

Sunday, March 3rd, 2013

7: We'll Always Have Paris

Kim attempts to fix Simon and Jonathan's friendship. Kourtney tries to reignite her and Scott's relationship but goes unnoticed.

Sunday, March 10th, 2013

8: Miami VICEs

Kim gets to work with a private detective, while Scott is forced to wear a new fashion accessory because of his eye problems. Elsewhere, Kourtney is desperate to get back in shape.

Sunday, March 17th, 2013

9: Lord Disick in the House

Kim and Kourtney get competitive during a trip to London; Scott decides to introduce Lord Disick to Miami; and Khloé experiences stress while hosting "The X Factor."

Sunday, March 24th, 2013

10: See Ya Later, Alligator

Scott goes to Florida to hunt for alligators; Kim spends her savings; Kourtney reveals her post baby body.

Sunday, March 31st, 2013

11: Babies, Lies, and Alibis Part One

When Scott comes back from a Vegas trip, Kim suspects that Scott is up to no good and hires a private detective to follow him. Going against Khloe's advice, she digs through his phone bill, puts a tracker on his car–and even tails him around town! Meanwhile, Kourtney learns that Khloe's infertility issues are worse than she thought and wonders if she should offer to be a surrogate.

Sunday, April 7th, 2013

12: Babies, Lies, and Alibis Part Two

The family becomes upset when they discover that Kim hired a private investigator to follow Scott but the mood later changes when Kim reveals her pregnancy to the family.