update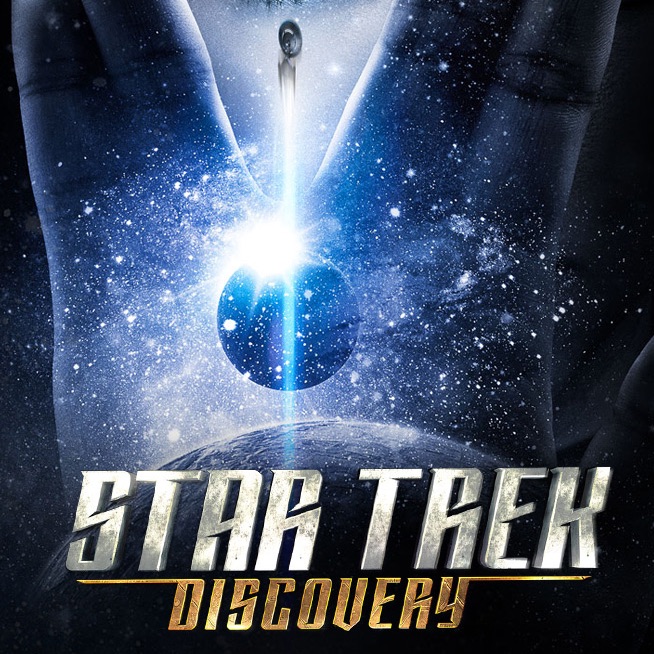 Season 0
Sunday, March 25th, 2018

1: "Will You Take My Hand?" Bonus Scene

Mirror Georgiou receives a surprise invitation from Leland to join a mysterious organization.

Thursday, December 6th, 2018

4: Short Treks: The Brightest Star

Before he was the first Kelpien to join Starfleet, Saru lived a simple life on his home planet of Kaminar with his father and sister. Young Saru, full of ingenuity and a level of curiosity uncommon among his people, yearns to find out what lies beyond his village, leading him on an unexpected path.

Thursday, January 3rd, 2019

5: Short Treks: The Escape Artist

Harry Mudd, back to his old tricks of stealing and double-dealing, finds himself in a precarious position aboard a hostile ship — just in time to try out his latest con.

Saturday, October 5th, 2019

6: Short Treks: Q&A

Ensign Spock's first day aboard the U.S.S. Enterprise doesn't go as planned when he and Number One are unexpectedly stuck together in a turbo lift.

Thursday, October 10th, 2019

7: Short Treks: The Trouble with Edward

Newly minted Captain Lynne Lucero is excited to take command of the U.S.S. Cabot, until she meets Edward Larkin, an ornery scientist who believes he has found a revolutionary new use for tribbles..

Thursday, November 14th, 2019

8: Short Treks: Ask Not

When an attack on Starbase 28 leaves a surprise prisoner under Cadet Thira Sidhu's watch, she is faced with making a decision that may threaten her standing in Starfleet.

Thursday, December 12th, 2019

9: Short Treks: The Girl Who Made the Stars

When a lightning storm in space scares a young Michael Burnham, her father aims to ease her fears with a mythical story about a brave little girl who faced her own fears head on.

Thursday, December 12th, 2019

10: Short Treks: Ephraim and Dot

Ephraim, a humble tardigrade, is flying through the mycelial network when an unexpected encounter takes her on a bewildering adventure through space.

Thursday, January 9th, 2020

11: Short Treks: Children of Mars

Friday, July 24th, 2020

2: The Cast Of Star Trek: Discovery Unite For A Table Read Of The Entire Season 2 Finale

Picking up where their San Diego Comic-Con 2020 panel left off, star Sonequa Martin-Green and the rest of the Star Trek: Discovery cast reunite for a reading of the Season 2 finale.

Tuesday, September 8th, 2020

3: Star Trek Day 2020: Discovery Panel

Sonequa Martin-Green reveals the official trailer for Star Trek: Discovery Season 3. Then, host Mica Burton speaks with Executive Producers and Co-Showrunners Alex Kurtzman and Michelle Paradise, and new cast addition David Ajala (Cleveland "Book" Booker) discussing their favorite parts of the trailer (including the new logo), how they crafted a future beyond anything Star Trek has explored, and what we can expect from new characters and old in Season 3.
Season 1
Sunday, September 24th, 2017

1: The Vulcan Hello

Commander Michael Burnham of the Federation starship U.S.S. Shenzhou disputes her captain's peaceful stance when their ship encounters hostile forces.

Sunday, September 24th, 2017

2: Battle at the Binary Stars

Escaping from the brig while the ship is under attack, Burnham joins the captain in an audacious plan to end a battle rapidly escalating into war.

Sunday, October 1st, 2017

3: Context Is for Kings

Michael's shuttle is intercepted by Captain Gabriel Lorca of the mysterious U.S.S. Discovery, who orders her to join a dangerous recovery mission.

Sunday, October 8th, 2017

4: The Butcher's Knife Cares Not for the Lamb's Cry

Voq faces a powerful challenge in his pursuit of T'Kuvma's agenda, while Michael discovers a possible solution to the ship's propulsion difficulties.

Sunday, October 15th, 2017

5: Choose Your Pain

When Lorca is kidnapped by the Klingons and imprisoned with an eccentric cell mate, the Discovery is assigned to rescue him despite Michael's doubts.

Sunday, October 22nd, 2017

6: Lethe

Michael uses her connection to Sarek to help locate him after he is wounded in an assassination attempt. Lorca deals with an unexpected visitor.

Sunday, October 29th, 2017

7: Magic to Make the Sanest Man Go Mad

A figure familiar to Lorca and Lt. Tyler from the Klingon prison ship attacks the Discovery, intending to deliver the ship to their former captors.

Sunday, November 5th, 2017

8: Si Vis Pacem, Para Bellum

The U.S.S. Discovery is tasked with a high priority mission to planet Pahvo and learn the science behind the Klingon's cloaking technology.

Sunday, November 12th, 2017

9: Into the Forest I Go

Bypassing Starfleet's orders, Lorca uses the U.S.S. Discovery crew's ultimate asset, the ship itself, in an effort to end the war with the Klingons once and for all.

Sunday, January 7th, 2018

10: Despite Yourself

While in unfamiliar territory, the U.S.S. Discovery crew is forced to get creative in their next efforts to survive opposing and unprecedented forces and return home.

Sunday, January 14th, 2018

11: The Wolf Inside

The crew continues their guise, and Burnham is ordered on a merciless mission to end the resistance in hopes of returning home. Meanwhile, Tilly works on restoring Stamets' neurofunction.

Sunday, January 21st, 2018

12: Vaulting Ambition

Burnham heads to the ISS Charon with a special "gift" for the Emperor. With the help of an unexpected source, Stamets gains clarity while trapped inside the mycelial network. Saru asks for L'Rell's help.

Sunday, January 28th, 2018

13: What's Past is Prologue

Lorca plans to move forward with a coup against the Emperor, propelling Burnham to make a quick decision to save not only herself, but the U.S.S. Discovery.

Sunday, February 4th, 2018

14: The War Without, the War Within

Burnham and the U.S.S. Discovery crew are faced with the harsh reality of the war during their absence. In order to move forward, Starfleet must use unconventional tactics and sources to take their next action against the Klingons.

Sunday, February 11th, 2018

15: Will You Take My Hand?

With Georgiou at the helm of the plan to end the Klingon war once and for all, the U.S.S. Discovery crew struggles to fathom and tolerate her hostile tactics. Memories of past hardships are rekindled within Burnham.
Season 2
Thursday, January 17th, 2019

1: Brother

The crew of the U.S.S. Discovery joins forces with Captain Pike to unravel the mystery of seven mysterious red signals that have appeared across the universe.

Thursday, January 24th, 2019

2: New Eden

A new signal appears, prompting Stamets' emotional return to the mycelial network and leading Burnham, Pike and Owosekun to a pre-warp planet, where they face a complex ethical dilemma. Tilly's overeagerness lands her in trouble but when the planet – and Discovery's landing party – are threatened, her curiosity may be the one thing that can save them.

Thursday, January 31st, 2019

3: Point of Light

A surprise visitor to the U.S.S. Discovery brings shocking news about Spock and dredges up past regrets for Burnham. Following the asteroid incident, Tilly struggles to keep a grip on her reality. L'Rell's authority on Qo'noS is threatened.

Thursday, February 7th, 2019

4: An Obol for Charon

A mysterious sphere threatens the U.S.S. Discovery even as May, in her original form, implements a plan that puts Tilly's life in danger. Saru and Burnham's bond grows when Saru is forced to acknowledge a deeply unsettling Kelpien truth. Pike receives new intel on Spock from a loyal friend.

Thursday, February 14th, 2019

5: Saints of Imperfection

Burnham and the crew navigate a dangerous alien landscape in a race against time to save Tilly's life, but Stamets is not at all prepared for what they find in the process. Section 31 is assigned to help track down Spock, much to Pike's dismay.

Thursday, February 21st, 2019

6: The Sound of Thunder

When a new signal appears over Saru's home planet, Burnham, Saru and the crew embark on a perilous mission that puts Saru in danger and raises questions about the Red Angel's intentions. Hugh struggles to come to terms with his new reality.

Thursday, February 28th, 2019

7: Light and Shadows

Burnham goes to Vulcan in search of Spock, where she unearths surprising family secrets. In researching what is left of the Red Angel's signal over Kaminar, Pike and Tyler end up in battle with time itself. Georgiou has a few tricks up her sleeve for Leland and Section 31.

Thursday, March 7th, 2019

8: If Memory Serves

Spock and Burnham head to Talos IV, where the process of healing Spock forces the siblings to confront their troubled past. Stamets desperately tries to reconnect with Hugh, while Tyler struggles to shed the crew's suspicions of him due to his past as Voq.

Thursday, March 14th, 2019

9: Project Daedalus

When the Discovery crew infiltrates Section 31's headquarters, suspicions arise that the crew may have a traitor in their midst. Burnham tries to help Spock but her efforts don't go as planned.

Thursday, March 21st, 2019

10: The Red Angel

Burnham is stunned when she learns her ties to Section 31 run deeper than she ever fathomed. Armed with the identity of the Red Angel, the U.S.S. Discovery goes to work on its most critical mission to date.

Thursday, March 28th, 2019

11: Perpetual Infinity

Burnham receives the reunion she's been longing for, but it doesn't go quite as she imagined. Georgiou and Tyler sense a disturbing change in Leland.

Thursday, April 4th, 2019

12: Through the Valley of Shadows

A fourth signal leads the U.S.S. Discovery to an insular world, where Pike is forced to make a life-changing choice. Burnham and Spock investigate a Section 31 ship gone rogue, leading to a discovery with catastrophic consequences.

Thursday, April 11th, 2019

13: Such Sweet Sorrow (1)

When the U.S.S. Discovery's crucial mission does not go according to plan, Burnham realizes what must ultimately be done. The crew prepares for the battle of a lifetime as Leland's Control ships get closer.

Thursday, April 18th, 2019

14: Such Sweet Sorrow (2)

The U.S.S. Discovery battles against Control in a fight not only for their lives but for the future, with a little help from some unexpected friends. Spock and Burnham discern vital new connections between the red signals while Burnham faces one of life's harshest truths: the right decisions are often the hardest to make.
Season 3
Thursday, October 15th, 2020

1: That Hope Is You (1)

Arriving 930 years into her future, Burnham navigates a galaxy she no longer recognizes while searching for the rest of the Discovery crew.

Thursday, October 22nd, 2020

2: Far from Home

After the USS Discovery crashes on a strange planet, the crew finds themselves running out of time to repair their ship. Meanwhile, Saru and Tilly embark on a dangerous first contact mission, hoping to find Burnham.

Thursday, October 29th, 2020

3: People of Earth

Finally reunited, Burnham and the U.S.S. Discovery crew journey to Earth, eager to learn what happened to the Federation in their absence.

Thursday, November 5th, 2020

4: Forget Me Not

Burnham and Adira visit the Trill homeworld in hopes of unlocking the secrets trapped within Adira's mind. Back on the U.S.S. Discovery, Saru's efforts to help the crew reconnect with one another take a surprising turn.

Thursday, November 12th, 2020

5: Die Trying

After reuniting with what remains of Starfleet and the Federation, the U.S.S. Discovery and its crew must prove that a 930 year old crew and starship are exactly what this new future needs.

Thursday, November 19th, 2020

6: Scavengers

After receiving a message from Book, Burnham and Georgiou embark on a rogue mission to find him, leaving Saru to pick up the pieces with Admiral Vance. Meanwhile, Stamets forms an unexpected bond with Adira.

Thursday, November 26th, 2020

7: Unification III

While grappling with the fallout of her recent actions, and what her future might hold, Burnham agrees to represent the Federation in an intense debate about the release of politically sensitive but highly valuable Burn data.

Thursday, December 3rd, 2020

8: The Sanctuary

Burnham and the Discovery crew travel to Book's home planet to help rescue it from Osyraa, the formidable leader of the Emerald Chain. Stamets and Adira continue their search for valuable information about the origin of the Burn.

Thursday, December 10th, 2020

9: Terra Firma (1)

The crew journey to a mysterious planet in hopes of finding a cure for Georgiou's deteriorating condition. Stamets and Adira make a breakthrough with the newly acquired Burn data.

Thursday, December 17th, 2020

10: Terra Firma (2)

Georgiou uncovers the truth about the plot against her, leading her to a revelation about how deeply her time on the U.S.S. Discovery changed her.

Thursday, December 24th, 2020

11: Su'Kal

Discovery ventures to the Verubin Nebula, where Burnham, Saru and Culber make a shocking realization about the origin of the Burn. The rest of the crew faces an unexpected threat.

Thursday, December 31st, 2020

12: There is a Tide…

After capturing the U.S.S. Discovery, Osyraa seeks a meeting with Admiral Vance while Burnham and the crew must overcome unimaginable odds as they attempt to regain command of their ship.

Thursday, January 7th, 2021

13: That Hope Is You (2)

As the Emerald Chain tightens its grip, can the mystery of the Burn finally be solved? Burnham and the crew have one last chance to save themselves and the Federation.
Season 4
Thursday, November 18th, 2021

1: Kobayashi Maru

After months spent reconnecting the Federation with distant worlds, Captain Michael Burnham and the crew of the Discovery are sent to assist a damaged space station—a seemingly routine mission that reveals the existence of a terrifying new threat.

Thursday, November 25th, 2021

2: Anomaly

Saru returns to help the U.S.S. Discovery uncover the mystery of an unusually destructive new force. As Burnham leads the crew, she must also find a way to help Book cope with an unimaginable loss.

Thursday, December 2nd, 2021

3: Choose to Live

Burnham and Tilly hunt the killer of a Starfleet officer. Stamets and the science team race against the clock to prevent the anomaly from killing anyone else.

Thursday, December 9th, 2021

4: All Is Possible

Tilly and Adira lead a team of Starfleet Academy cadets on a training mission that takes a dangerous turn. Burnham is pulled into tense negotiations on Ni'Var.

Thursday, December 16th, 2021

5: The Examples

Burnham and Book race to evacuate a group of stranded colonists in the anomaly's path as one of the Federation's brightest scientists comes aboard the U.S.S. Discovery to do high-stakes research with Saru and Stamets.

Thursday, December 23rd, 2021

6: Stormy Weather

Seeking answers, the U.S.S. Discovery ventures into a subspace rift created by the Dark Matter Anomaly. Meanwhile, Book faces a strange visitor from his past.

Thursday, December 30th, 2021

7: …But to Connect

Tensions rise as representatives from across the galaxy gather to confront the threat of the Dark Matter Anomaly. Zora's new sentience raises difficult questions.

Thursday, February 10th, 2022

8: All In

Following a hunch, Captain Burnham tracks Book to an old haunt from their courier days and gets drawn into a high-stakes competition for a powerful weapon

Thursday, February 17th, 2022

9: Rubicon

Captain Burnham and the U.S.S. Discovery race to stop Book and Ruon Tarka from launching a rogue plan that could inadvertently endanger the galaxy.

Thursday, February 24th, 2022

10: The Galactic Barrier

Captain Burnham and her crew must go where few have gone before: beyond the Galactic Barrier. Book learns the truth of what drives Ruon Tarka.

Thursday, March 3rd, 2022

11: Rosetta

While Captain Burnham leads an away mission to a planet that was once home to the aliens responsible for the DMA, Book and Tarka secretly infiltrate the U.S.S. Discovery.

Thursday, March 10th, 2022

12: Species Ten-C

As the DMA approaches Earth and Ni'Var, Captain Burnham and the crew of the U.S.S. Discovery attempt to make First Contact with the powerful species responsible before it's too late.

Thursday, March 17th, 2022

13: Coming Home

The DMA approaches Earth and Ni'Var. With evacuations underway, Burnham and the team aboard the U.S.S. Discovery must find a way to communicate and connect with a species far different from their own before time runs out.