update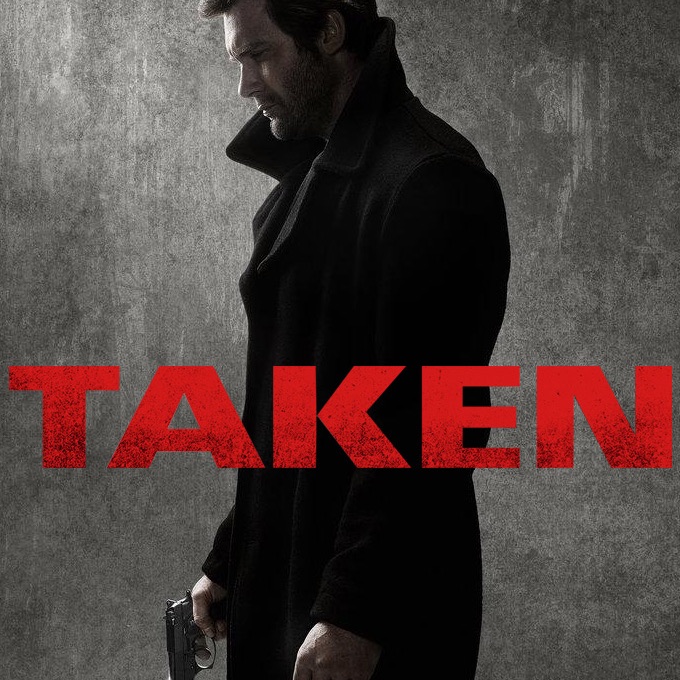 Season 0
Wednesday, January 28th, 2009

1: Taken

While vacationing with a friend in Paris, an American girl is kidnapped by a gang of human traffickers intent on selling her into forced prostitution. Working against the clock, her ex-spy father must pull out all the stops to save her. But with his best years possibly behind him, the job may be more than he can handle.

Thursday, October 4th, 2012

2: Taken 2

In Istanbul, retired CIA operative Bryan Mills and his wife are taken hostage by the father of a kidnapper Mills killed while rescuing his daughter.

Friday, January 9th, 2015

3: Taken 3

Ex-government operative Bryan Mills finds his life is shattered when he's falsely accused of a murder that hits close to home. As he's pursued by a savvy police inspector, Mills employs his particular set of skills to track the real killer and exact his unique brand of justice.
Season 1
Monday, February 27th, 2017

1: Pilot

The murder of Bryan Mills' sister launches him into a dangerous mission for revenge against cartel boss Carlos Mejia. A secret US intelligence agency covertly uses Bryan as bait to capture Mejia, and recruits Bryan to become a part of their team.

Monday, March 6th, 2017

2: Ready

Bryan gets his first chance in the field but the mission goes bust, resulting in a tragic death. The team uncovers a group of government officials skimming off of refugee funds, which also leads Christina to reconnect with a long lost love. Meanwhile, Asha shows up unexpectedly at Bryan's doorstep.

Monday, March 13th, 2017

3: Off Side

Bryan and team search for a suspected terrorist who has been taken, leading them to uncover a deeper plot within their own government. Christina receives troubling news and turns to Harry for support. Asha expresses her concern over Bryan's fixation with Mejia.

Monday, March 20th, 2017

4: Mattie G.

Riley's insistence to uncover the truth behind a fatal drug given to war vets results in her asset's child being taken. Bryan defies orders to rescue the girl and uncover the truth. When a break-in at Asha's apartment leaves her shaken, a new neighbor is there to calm her nerves.

Monday, March 27th, 2017

5: A Clockwork Swiss

Christina orders the retrieval of sensitive documents in Zurich needed to prevent economic and political disaster. But the mission to break into a bank vault turns into a three-way battle, and a race to escape safely. Meanwhile, Asha's trust in Elena proves to be misplaced and leaves Bryan vulnerable.

Monday, April 3rd, 2017

6: Hail Mary

The ODNI are tasked with helping a Russian FSB agent defect, but the agent's pregnant girlfriend creates a problem for their plans. Meanwhile, Christina searches for a mole in the CIA and John faces a spiritual crisis after trying to resolve his brother's problem with a local gang.

Monday, April 10th, 2017

7: Solo

Bryan is taken during the team's efforts to thwart a Mejia weapons operation; Bryan and Asha take the next step in their relationship.

Monday, April 17th, 2017

8: Leah

The ODNI assist an Israeli spy with early onset Alzheimer's when her own agency tries to kill her. Also: Christina worries she may face a similar fate as she is threatened by forces within her own organization and Bryan and Asha have an argument due to Bryan's trust issues.

Monday, April 24th, 2017

9: Gone

ODNI is forced to deliver a hostage to the FBI, but plans to hijack the transfer surface from the cartel. Later: John and Rem try to stall the handover; Bryan tries to keep the hostage in his custody; and Asha learns true identity of her best friend.

Monday, May 1st, 2017

10: I Surrender

In the season finale, the FBI threatens to remove Christina from command and Bryan and John lead a rogue mission that risks everything to stop Mejia's associates before they cross the border.
Season 2
Friday, January 12th, 2018

1: S.E.R.E.

Bryan Mills fights for his life inside a secret Mexican prison and plans a series of dangerous deals to put him on track for escape to the United States. But plans change when Mills and a young migrant girl are taken by human traffickers. Meanwhile, Christina Hart leverages her spycraft skills to obtain powerful new software that could locate Mills, and enlists two unlikely allies to aid in her mission to bring Mills home.

Friday, January 19th, 2018

2: Quarry

When a plane crashes carrying Bryan Mills and a key witness in a murder investigation, a wounded Mills must call upon the survival skills his father taught him to overcome the elements, find a way out of the woods and protect the witness from a lethal team of mercenaries on their tail. Meanwhile, Santana organizes a 'go big or go home' plan to locate the downed plane.

Friday, January 26th, 2018

3: Hammurabi

A laid-off worker kidnaps a high-powered accountant in revenge for his lost pension, and the team gets swept up in a case of class warfare when Bryan decides to help the kidnapper get justice.

Friday, February 2nd, 2018

4: Opsec

When the President's emergency "football" is stolen, Bryan and the team must recover it before classified national security measures fall into dangerous hands.

Friday, March 2nd, 2018

5: Absalom

Santana must face her past when a foreign diplomat linked to a sex trafficking ring is kidnapped.

Friday, March 9th, 2018

6: Charm School

When the wife of a war hero senator is taken, Bryan and the team must determine if her disappearance was orchestrated by a foreign government or someone closer to home. Meanwhile, Christina's meeting with an old friend brings up painful memories.

Friday, March 16th, 2018

7: Invitation Only

Bryan and Santana must extract a nuclear physicist long thought dead, from a secret North Korean prison compound. Kilroy faces a moral dilemma when Hart asks him to locate a criminal wanted by a foreign government.

Friday, March 23rd, 2018

8: Strelochnik

(Switchman) Hart takes a solo mission to track down the mentor who betrayed her, and the team tries to locate her before it's too late.

Friday, March 30th, 2018

9: Verum Nocet

(Truth Hurts) Hart must find a way to stop an exiled former journalist from leaking the names of government assets abroad before innocent lives are taken.

Friday, April 6th, 2018

10: All About Eve

Bryan must stop an act of biological terrorism when invasive species are stolen from the Global Seed Bank in Norway.

Friday, April 13th, 2018

11: Password

When a bomb goes off in Washington D.C., the team suspects an innocent man is being framed for the crime. Meanwhile, Kilroy tracks down a notorious hacker.

Saturday, May 26th, 2018

12: Imperium

When a dangerous weapons dealer smuggles his wares into New York City, Bryan teams up with the FBI in a race to stop him before he reaches the safety of international waters.

Saturday, June 2nd, 2018

13: ACGT

When a CIA analyst's son is kidnapped, the team gets help from an unlikely source - another kidnapping victim. Meanwhile, Hart discovers the sinister motive behind the abductions.

Saturday, June 9th, 2018

14: Carapace

Bryan must protect his cousin when he's targeted by a powerful crime syndicate. Meanwhile, Kilroy becomes a victim of blackmail.

Saturday, June 23rd, 2018

15: Render

The daughter of a government official working overseas is taken, and an unexpected suspect derails Bryan's rescue operation.

Saturday, June 30th, 2018

16: Viceroy

With Hart in grave danger, the team must find their own way to stop Ramsey before his plan to assassinate a senator starts a war with international terrorists. Series Finale.