update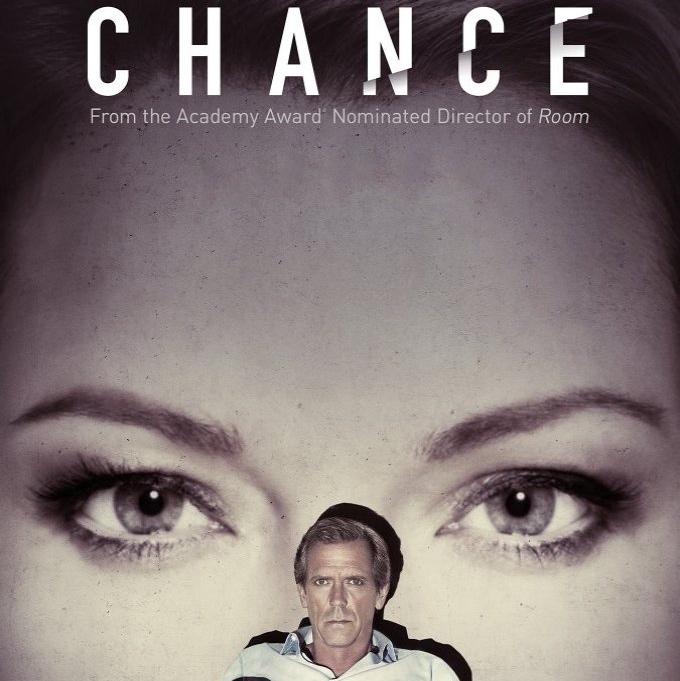 Season 1
Wednesday, October 19th, 2016

1: The Summer of Love

Dr. Eldon Chance resolves to help Jaclyn Blackstone, a woman with a second personality, escape her abusive, crooked cop husband with the help of a dangerous, Nietzsche-quoting, antique furniture restorer known simply as D.

Wednesday, October 19th, 2016

2: The Axiom of Choice

Chance investigates Jaclyn's last psychiatrist and a secret rendezvous with Jaclyn forces an ominous encounter.

Wednesday, October 26th, 2016

3: Hiring It Done

As Jaclyn continues her therapy, Chance attempts to protect himself and his family from Blackstone's latest round of harassments.

Wednesday, November 2nd, 2016

4: The Mad Doctor

Chance and D begin surveillance of Blackstone, hoping to get hard evidence of his corruption. Chance's desire to help Jaclyn veers into obsessive, making him question the mission and his own sanity.

Wednesday, November 9th, 2016

5: A Still Point in the Turning World

Chance undergoes a brain scan in a bid to find a medical explanation for his uncharacteristic behavior. Meanwhile, Blackstone arrives to deliver a beatdown, and Chance teams with D to incriminate Blackstone, but their in-the-shadows mission turns deadly.

Wednesday, November 16th, 2016

6: The Unflinching Spark

Awaiting the fallout from their last mission, Chance fears for his family's safety. During a night alone with Jaclyn, Chance suspects his patient may not be as helpless as he believed.

Wednesday, November 23rd, 2016

7: Unlocking Your Hidden Powers

Chance's world is thrown into chaos when he uncovers the truth about the people closest to him.

Wednesday, November 30th, 2016

8: The House of Space and Time

Proof of Blackstone's criminal activities comes from an unexpected source as Chance is finally poised to take down his enemy.

Wednesday, December 7th, 2016

9: Camera Obscura

Chance is trained in hand-to-hand combat in preparation for a confrontation with Blackstone.

Wednesday, December 14th, 2016

10: Fluid Management

Chance struggles to understand the truth of his tragic encounter with Blackstone.
Season 2
Wednesday, October 11th, 2017

1: Multiaxial System

By day, Chance ministers to patients at the Victims of Violent Crime Unit; by night, he and D assault the victimizers. Detective Hynes blackmails Chance to use his skills to take down suspected serial killer Ryan Winter.

Wednesday, October 11th, 2017

2: A Very Special Onion

Attacked by Chance, Winter becomes a patient at the unit, with unintended results. D discovers Detective Hynes has a more personal connection to Winter's case than he originally let on.

Wednesday, October 11th, 2017

3: The Flitcraft Parable

D gaslights Winter in an attempt to make him open up to Chance in therapy and meets a girl in the process; with D's guidance, Nicole confronts a bully.

Wednesday, October 18th, 2017

4: The Coping Mechanism

Chance and Hynes talk to someone from Winter's past. D and Lorena get to know each other. Chance pushes Winter into a "limit experience" and begins to break him down. Winter makes a new friend at the unit.

Wednesday, October 25th, 2017

5: The Collected Works of William Shakespeare

With the warehouse no longer safe, D needs a place to crash. Winter turns to his coping mechanism while Chance and Hynes face a major setback in their case against him. Carl has money trouble.

Wednesday, November 1st, 2017

6: Treasures in Jars of Clay

Chance's progress with Winter is interrupted. Hynes asks his friend Frank Lambert for a favor. D settles old scores. Nicole faces the music. Hynes pursues a new break in the Winter case.

Wednesday, November 8th, 2017

7: Define Normal

Chance and D grapple with news about Hynes. Chance accuses Winter of lying to him, but Winter learns he isn't the only one who's been dishonest. Nicole underestimates Christina. Kirsten tracks down a lead. Winter lays a trap.

Wednesday, November 15th, 2017

8: An Infant, a Brute or a Wild Beast

Chance discovers Lambert's background. Kirsten asks Lambert for help. Winter is in uncharted territory. Nicole adapts to a new reality. Lorena's past catches up with her. Chance defends his choices.

Wednesday, November 22nd, 2017

9: A Madness of Two

Lucy comes to Chance's aid. Chance and D disagree on the next move. Lambert goes on the defensive. D won't stop until Lorena is safe. Kirsten makes a choice. After a charged encounter, Chance changes course.

Wednesday, November 29th, 2017

10: Especially If You Run Away

With Lorena's help, Chance and D return to San Francisco to handle unfinished business. Frank Lambert has a new protégé. Chance embraces a familiar role in a new way.