update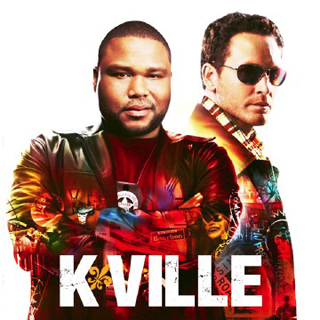 Season 0
Friday, June 20th, 2008

1: Game Night

On the eve of the college football National Championship, Boulet and Cobb are assigned to a special protection detail guarding native son and star running back Vin Baer. While this promising prospect should be gearing up for a monumental game at the Superdome, troubling events could bench him. Boulet and Cobb on the case, but Vin is harboring a secret that involves very dangerous men.
Season 1
Monday, September 17th, 2007

1: 9th

In the wake of the storm, NOPD officer Marlin Boulet attempts to rescue survivors, while his partner, Charlie Pratt, gets scared and takes off. Two years later. Captain Embry introduces Boulet to his new partner… Trevor Cobb, an ex-Army Ranger who did two years special ops in Afghanistan. Boulet can't figure out why a guy from up north would want to be a cop in New Orleans. When Embry announces to the team that they need a couple guys to cover a charity event in the French Quarter to benefit the Ninth Ward, Cobb smirks. He thought this was the badass squad, didn't expect to be covering social events. Boulet tells Embry that he and Cobb will take the assignment. That night at the benefit, Boulet toasts to a long partnership; but Cobb tells him he doesn't drink on the job. An attractive blonde, Christina DuBois, hosts the event. She gets up and gives a pep talk about rebuilding the ninth ward. Boulet notices Cobb staring at her and informs him that she's Rex DuBois' daughter. He owns the casino. Cobb's going to need to make a lot more than 29K a year to pluck that flower. Suddenly a shot rings out and Boulet's friend and neighbor, Kaja Fontaine, the singer at the event, goes down. Boulet and Cobb jump into their car and pursue the shooter. Cobb shouts directions to Boulet as they track the perp through the city to the casino, where they find his car flipped and abandoned. One of the officers, Jeff "Glue Boy" Gooden, hands Boulet a baggie full of worms found in Kaja's dressing room. Apparently they were delivered in a flower box. Boulet thinks he knows who sent them. Tommy Corville, a fisherman who was also Kaja's boyfriend until she broke up with him a week earlier. Another officer, Ginger "Love Tap" LeBeau, informs Boulet that Kaja just died. Out on Tommy's fishing boat, Boulet dumps the bag of worms on Tommy's head while dangling him overboard. Tommy swears he's been on the gulf coast shrimping for the past two day

Monday, September 24th, 2007

2: Cobb's Web

Marlin Boulet and Trevor Cobb are on the trail of some escapee convicts from a New Orleans Jail. The manhunt turns out to be more involved than just a simple jail break. Just when they think they get a valid lead, they are thrown a curve ball by someone, or something.

Monday, October 1st, 2007

3: Bedfellows

Boulet and Cobb are on the hunt for the killer of the former New Orleans District Attorney. Clues lead them to an upscale brothel and to a suspect that Captain James Embry knows all too well.

Monday, October 8th, 2007

4: No Good Deed

Cobb and Boulet try to solve a woman's murder involving a twist of voodoo magic and a jealous ex-husband. Part of Cobb's past surfaces.

Monday, October 22nd, 2007

5: Critical Mass

The Deacon is murdered at the church that Boulet grew up attending, but no one seems to have seen anything.

Monday, November 12th, 2007

6: AKA

Glue Boy is injuried as a result of Cobb's decisions, which makes Cobb feel guilty enough to revisit his past as a criminal and go undercover.

Monday, November 19th, 2007

7: Melissa

A plastic surgeon is murdered and it's up to Cobb and Boulet to find the killer.

Monday, November 26th, 2007

8: Flood, Wind, and Fire

Boulet and Cobb investigate the death of an insurance adjuster, who's body is found in an area that is still has remaining flood waters.

Monday, December 10th, 2007

9: Boulet in a China Shop

While out one night unwinding at a karaokee bar, the NOPD gets word of a crime being committed and an upscale shop. A local criminal is running a racketeering operation with the local business and Boulet and Cobb set out to stop him.

Monday, December 17th, 2007

10: Ride Along

In the first season's fall finale, a reporter from New York is in for more than she bargains for when she rides along with Boulet and Cobb, that involves a brutal shooting investigation.

Wednesday, June 11th, 2008

11: Game Night

Boulet and Cobb are assigned to protect a brash college-football star the night before the national championship game. Meanwhile, Love Tap and Glue Boy investigate a string of bookie robberies.