update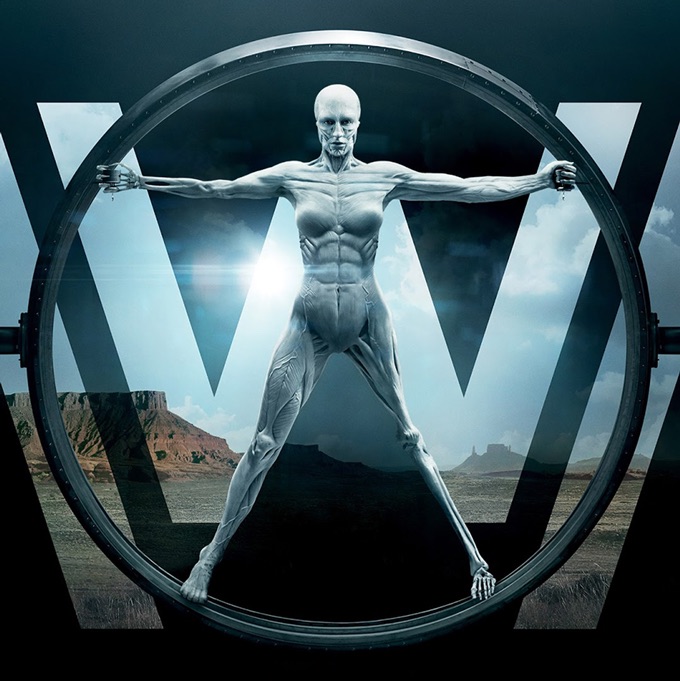 Season 0
Thursday, February 2nd, 2017

1: City Slickers in Westworld feat. Billy Crystal

Years after their 'City Slickers' narrative was retired, Westworld hosts Mitch (Billy Crystal) & Phil (Daniel Stern) are still happily driving cattle, however Mitch has started to malfunction and it's up to Stubbs (Luke Hemsworth) to analyze why he has gone off his loop.

Monday, April 2nd, 2018

2: Westworld: The Story So Far

Get up to speed with hit sci-fi drama Westworld. With input from the cast and celebrity superfans, the mysteries of the park are revealed as season two approaches.

Wednesday, January 1st, 2020

3: Westworld S1: Westworld and The Labs

Jeffrey Wright talks about the distinction between the park and the labs, places that together make up the Westworld theme park.
Season 1
Sunday, October 2nd, 2016

1: The Original

The park staff begin to notice strange behavior from the hosts; A mysterious Man in Black roams the park, wreaking havoc.

Sunday, October 9th, 2016

2: Chestnut

Two guests arrive at the park with different expectations; Maeve's emotions are tweaked; The Man in Black seeks help from a condemned man.

Sunday, October 16th, 2016

3: The Stray

Elsie and Stubbs search for a missing host; Teddy gets a new backstory; Bernard investigates the origins of madness and hallucinations within the hosts.

Sunday, October 23rd, 2016

4: Dissonance Theory

Dolores joins William and Logan on a bounty hunt; The Man in Black makes a significant discovery; Ford and Theresa discuss the park's future.

Sunday, October 30th, 2016

5: Contrapasso

Dolores, William and Logan reach Pariah, and are recruited for a dangerous mission; The Man in Black meets an unlikely ally.

Sunday, November 6th, 2016

6: The Adversary

Maeve charms Felix; Elsie discovers evidence that could point to sabotage; Teddy and the Man in Black conflict with a garrison.

Sunday, November 13th, 2016

7: Trompe L'Oeil

Dolores, William and Lawrence journey into treacherous terrain; Maeve presents her demand; Bernard considers his next move.

Sunday, November 20th, 2016

8: Trace Decay

Bernard struggles with a mandate; Teddy is troubled by dark memories; Maeve looks to change her script.

Sunday, November 27th, 2016

9: The Well-Tempered Clavier

Dolores and Bernard reconnect with their pasts; Maeve makes a bold proposition to Hector; Teddy finds enlightenment, at a price.

Sunday, December 4th, 2016

10: The Bicameral Mind

Ford unveils his bold new narrative; Dolores embraces her identity; Maeve sets her plan in motion.
Season 2
Sunday, April 22nd, 2018

1: Journey into Night

The hosts revolt against the guests while searching for a new purpose; Maeve sets out to find her daughter with some unexpected help.

Sunday, April 29th, 2018

2: Reunion

Dolores remembers she's been to the outside world; William makes a bold business venture.

Sunday, May 6th, 2018

3: Virtù e Fortuna

Dolores makes her next move; Charlotte scrambles to protect Delos' most prized asset; Bernard gets closer to the truth.

Sunday, May 13th, 2018

4: The Riddle of the Sphinx

An enigmatic figure becomes the center of Delos' secret project; The Man in Black and Lawrence follow the path to Las Mudas, but run into trouble.

Sunday, May 20th, 2018

5: Akane No Mai

Maeve and her allies have revelations in a new world; Dolores makes a decision about Teddy; Karl discovers something sinister about the hosts.

Sunday, May 27th, 2018

6: Phase Space

Maeve continues her search for her daughter; Dolores calculates her next move; Elsie gets closer to the truth about Delos.

Sunday, June 3rd, 2018

7: Les Écorchés

Bernard meets with an unexpected old friend; The Cradle is under threat; Maeve encounters a scene from her past.

Sunday, June 10th, 2018

8: Kiksuya

The telling of Akecheta and the Ghost Nation's journey to consciousness; Maeve's life hangs in the balance.

Sunday, June 17th, 2018

9: Vanishing Point

The Man in Black confronts his troubled past; Charlotte forms a plan to kill all the hosts.

Sunday, June 24th, 2018

10: The Passenger

Everyone converges at the Valley Beyond.
Season 3
Sunday, March 15th, 2020

1: Parce Domine

Dolores sets out to find the architect of the Rehoboam; Bernard tries to blend in; Ex-soldier Caleb tries to find his way in neo-Los Angeles.

Sunday, March 22nd, 2020

2: The Winter Line

Maeve finds herself in a new park and meets a ghost from the past; Bernard makes his way back to Westworld.

Sunday, March 29th, 2020

3: The Absence of Field

Charlotte grapples with reality; Dolores and Caleb begin to form a key partnership.

Sunday, April 5th, 2020

4: The Mother of Exiles

Bernard and Ashley infiltrate a private charity event, while Dolores and Caleb make similar plans; The Man in Black prepares to re-enter society; Maeve comes face to face with an old comrade.

Sunday, April 12th, 2020

5: Genre

Serac's past is revealed; Dolores pressures Liam for access to Rehoboam; Caleb is dosed with an unusual party drug.

Sunday, April 19th, 2020

6: Decoherence

As the world falls into chaos, Serac gains control of Delos, changing Charlotte's plan; Maeve gets one last chance to stop Dolores; William starts his therapy.

Sunday, April 26th, 2020

7: Passed Pawn

Caleb gets an insight on the true nature of his past; Dolores seeks out Rehoboam's predecessor, while Maeve tracks her down; Bernard, Stubbs, and William escape from all the chaos.

Sunday, May 3rd, 2020

8: Crisis Theory

Dolores' true intentions are revealed; Bernard confronts a ghost from his past; Maeve is conflicted; Serac's voice is dominant; Caleb's role is revealed; and William faces an unexpected villain.