update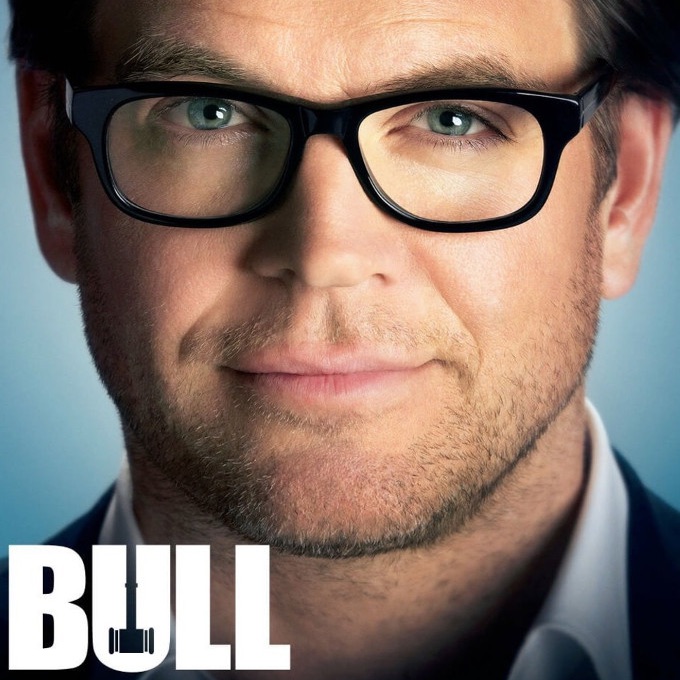 Season 1
not specified

12: Ode to a Nightingale

From TV-Now: "Carson faces the ramifications of having his mug on the cover of Forbes magazine, including Marty's jealousy."

not specified

13: What the Past Will Bring

From TV-Now: "Corey's parents try to convince him to drop his discrimination lawsuit; Kaiser's fortune is linked to the Holocaust."

not specified

14: Blood, Flopsweat and Tears

From TV-Now: "Marissa and her father spar over his training of a boxer; racial discrimination lawsuit flares up."

not specified

15: He Stoops to Conquer

Marty's billionaire client is crazy; a rival firm continues to pursue Carson.

not specified

16: Visit

The wife of Marty's friend and client asks him to help ruin her husband's life. The U.S. Attorney's office investigates Alison—and Marty's father might be responsible.

not specified

17: Appearance of Impropriety

Ditto feels conflicted when his mother asks him to save the family business from a takeover, but Alison convinces him to help. Marty and Marissa are questioned about Alison's suspicious perfume-company purchase. Marissa sees Ditto and Holly kissing.

not specified

18: White Knight

When it looks as though HSD will not be able to purchase Crestwald, a surprise investor reappears to help. Corey suspects that $20,000 a teenager brings to invest may be drug money.

not specified

19: Love's Labors Lost

Marissa dates the U.S. Attorney investigating HSD for insider trading. He lies to her, saying that HSD is not going to be charged, but Marissa learns that Marty and his father are liable. Carson offers to help two youngsters sell a computer game that they invented.

not specified

20: Amen

Ditto is excited to participate in a stockbroker competition. But after he meets the daughter of a Merriweather Marx client who killed himself due to the way the company treated him, he performs poorly in the competition. However when the stock market suddenly drops, Ditto wins because he kept his assets in cash. Meanwhile, Marty agrees to help a possibly corrupt businessman referred to him by Blackstone, and Wesley proposes marriage to Alison.

not specified

21: To Have and to Hold

While contemplating Wesley's marriage proposal, Alison has a bizarre series of dreams. Marty and his father appear to become involved in another insider-trading scheme, but they are actually helping the federal government. Ditto seeks solace and answers from a homeless man on a park bench.

not specified

22: A Beautiful Lie

A television producer, doing research for a series, prompts the HSD staff to reflect on the journey that brought them together, and long-held secrets are revealed. Corey's art fund attracts the attention of a dying socialite and causes ethical concerns. Ditto and Marissa confront their romantic feelings for each other.

Tuesday, August 15th, 2000

1: In the Course of Human Events

Robert "Ditto" Roberts III conspires with four of the firm's top associates — Marty Decker, Corey Granville, Alison Jeffers, and Marissa Rufo — to make a break from Merriweather Marx & Co., one of Wall Street's most venerable and successful firms. Only one thing stands in their way: the tough-as-nails titan of Merriweather Marx, Robert "the Kaiser" Roberts, who also happens to be Ditto's grandfather. Ditto's business plan seems solid, but when news of their rebellion leaks to the press, it turns their six-month scheme into an overnight scramble that leaves Wall Street reeling.

Tuesday, August 22nd, 2000

2: One Night in Bangkok

"Ditto's" newly formed investment firm, HSD Capital, struggles to stay alive as his grandfather, "the Kaiser, "files a law suit against them. Former rival, Hunter Lasky joins HSD, but Alison Jeffers has reason to distrust his motives. Just as things seem to be turning around for the firm, "the Kaiser" finds a way to keep one step ahead of "Ditto's" firm.

Tuesday, August 29th, 2000

3: How Green Is Your Mail?

"Rookie" Carson Boyd learns a valuable lesson about "green mail" from money-hungry Hunter Lasky. Lasky nets a windfall, but at what price? Meanwhile, tensions rise at HSD when Alison Jeffers tries to close a major deal and discovers that "the Kaiser" has his own deal in the works that could spell disaster for the "Young Turks."

Tuesday, September 5th, 2000

4: In The Black

With the law suit pending and their assets frozen, "Ditto" and his company fight for their financial lives. As HSD prepares to do battle against "the Kaiser" for Wesley Industries, in desperation Ditto plays the "race card" and advises his friend, Corey Granville, to file a discrimination suit against Merriweather.

Tuesday, September 12th, 2000

5: It's Not Personal

Despite his initial reluctance, Granville sues Merriweather Marx for racial discrimination. Meanwhile, HSD orchestrates a leveraged buy-out of Wesley Industries that will counter "the Kaiser's" take-over strategy — and save the firm. But when "Ditto" discovers the name of the venture capitalist behind "the Kaiser's" deal, there's more at stake than "just business."

Tuesday, September 19th, 2000

6: Who's Afraid of Chairman Al

Rumors that Greenspan will raise interest rates send Ditto and Corey Granville scrambling. But the firm faces bigger problems when Hunter Lasky secretly meets with the Kaiser who offers him $5 million to betray his friends.

Tuesday, September 26th, 2000

7: Final Hour

Ditto outsmarts his grandfather, the Kaiser, in the bidding war for Wesley Industries. But when tragedy strikes, what price will Ditto pay for his victory?

Tuesday, October 3rd, 2000

8: Sins of the Father

With the Kaiser recovering from a debilitating stroke — brought on by HSD's victory in the Wesley deal — Ditto is reunited with his black-sheep father, Bobby. Will Ditto's guilt get the best of him when Bobby reveals the real reason for his visit?

Tuesday, October 10th, 2000

9: The Quick Hit

Marissa convinces friends from "the old neighborhood" to take their dotcom public, but is she gambling with their lives? Meanwhile, will Corey Granville drop his discrimination suit against Merriweather Marx to save HSD from further litigation?

Tuesday, October 17th, 2000

10: Monday, Bloody Monday

When Federal Reserve Chairman Alan Greenspan's plane crashes in Alaska, Wall Street is sent into a tailspin. With their $17 million margin called in, HSD desperately accepts a loan offer from investor Gardner Blackstone. Now they must raise $20 million by the end of business or forfeit their company to Blackstone's control.

Tuesday, October 24th, 2000

11: A Wink and a Nod

With time running out on HSD's internet IPO, and Corey's law suit against Merriweather Marx hanging in the balance, the day of reckoning is at hand. As Ditto makes his peace with "the Kaiser," his father, Bobby, makes a shocking decision.