update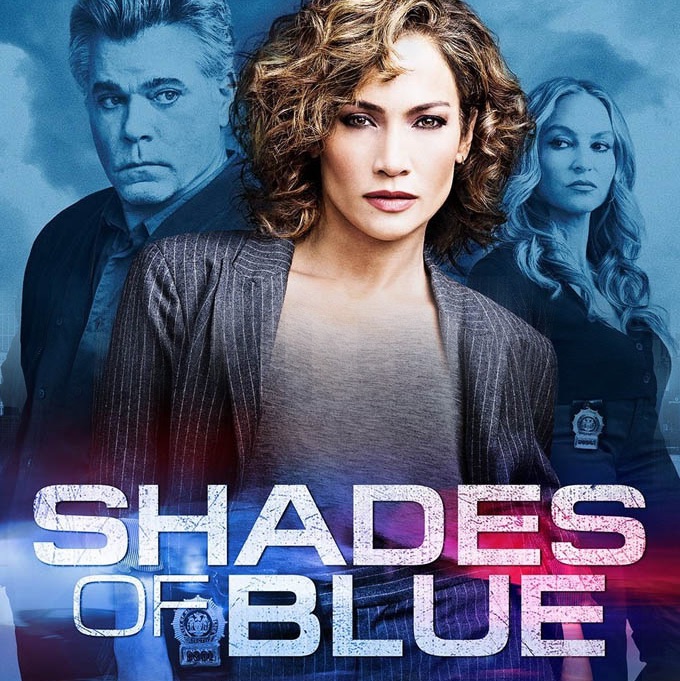 Season 0
not specified

1: Good Police

not specified

2: The Hollow Crown

not specified

3: That Way Madness Lies

not specified

4: A Walking Shadow

not specified

5: The Blue Wall

not specified

6: The Reckoning

not specified

7: Straight Through The Heart

not specified

8: Cry Havoc
Season 1
Thursday, January 7th, 2016

1: Pilot

NYPD Detective Harlee Santos' fierce loyalty - to her daughter and her family in blue - is put to the test when she's entrapped by the FBI.

Thursday, January 14th, 2016

2: Original Sin

Harlee struggles with becoming an FBI informant while Wozniak suspects every member of his crew. Paranoid that Wozniak's search will lead to her, Harlee suggests polygraphng the entire crew, a plan that backfires. An appeals case sends Wozniak to watch tapes from his first encounter with Harlee, revealing a dark secret from their past. Meanwhile, Espada helps Tess deal with her husband's infidelity.

Thursday, January 21st, 2016

3: False Face, False Heart

Harlee refuses to give Stahl incriminating evidence against Wozniak but hands over a fully resolved unofficial investigation that Tess and Espara initiated when they moved a body by Tess' house found to be murdered with a 3D printed gun. Wozniak confronts Harlee who executes a dangerous bluff.

Thursday, January 28th, 2016

4: Who Can Tell Me Who I Am?

Loman's guilt over the death of an unarmed suspect becomes a liability for the crew, forcing them to test his loyalty. Wozniak sends Harlee on an errand that reveals he has a silent partner in the big score. Wozniak realizes Donny has been withholding information. Harlee feigns cooperation with Stahl, but unwittingly leads the FBI to incrimmating evidence,

Thursday, February 4th, 2016

5: Equal & Opposite

Harlee and Tess intercept a heroin shipment from a local drug lord who discovers Wozniak's secret and tries to use it as leverage to get his confiscated drugs back. Harlee fears Stahl's interest in her goes beyond the professional, believing he is invading her privacy, and resorts to spying on him with the help of an old friend. Tess tries to use Espada to get back at her husband.

Thursday, February 11th, 2016

6: Fall of Man

Wozniak's suspicions land on Saperstein, forcing Harlee to convince Stahl to arrest Saperstein in order to keep him safe. Harlee visits her abusive ex, Miguel, who tasks her with tracking down the man who committed the murder for which he is imprisoned.

Thursday, February 18th, 2016

7: Undiscovered Country

Wozniak grapples with his guilt over attempting to kill Saperstein as he is faced with the need to finish the job. Harlee desperately tries to protect Saperstein as she struggles to keep the unit from being torn apart by suspicion and grief. Stahl gets closer to uncovering Harlee's relationship with Miguel.

Thursday, February 25th, 2016

8: Good Cop, Bad Cop

After Saperstein's death, Harlee realizes there are no lines Wozniak won't cross and decides to help Stahl's investigation. The crew retaliates against a pair of abusive cops after they harass Harlee's daughter Cristina and her boyfriend. Wozniak makes Loman feel like a part of the unit.

Thursday, March 3rd, 2016

9: Live Wire Act

Harlee's collaboration with Stahl (Warren Kole) uncovers Wozniak's secret relationship with Donnie. Wozniak decides to take charge of the big job after picking up a package that turns out to be a kidnapped man. A mysterious call to Saperstein's desk forces the crew to face their mixed feelings about their fallen friend and ultimately decide to preserve his memory.

Thursday, March 10th, 2016

10: What Devil Do

Harlee and Wozniak secure more details on the big score and meet Donnie's silent partner, who reveals himself to be an DEA agent. They learn the big score is an armored car heist. Wozniak takes interest in a fellow marine veteran who is suspected of murder under dubious circumstances.

Thursday, March 17th, 2016

11: The Breach

On the day of the heist, Harlee realizes she misplaced her trust in Stahl but it's too late to back down. Harlee tries to get immunity for her crew as she participates in the heist knowing that it will lead to Wozniak's arrest. Miguel discovers Harlee's secret. Loman unwittingly witnesses the heist just as the exchange goes terribly wrong.

Thursday, March 24th, 2016

12: For I Have Sinned

Harlee and Wozniak must face the consequences of the disappearance of the heist's money. Out of options, Harlee approaches the FBI and promises to find the money and deliver Wozniak and his partners if Stahl keeps her in play.

Thursday, March 31st, 2016

13: One Last Lie

Unable to provide Donnie and Linklater to the FBI, Harlee makes a deal with Stahl to exchange her own immunity for that of her crew. Harlee comes face to face with Miguel who reveals his darkest side as he demands to be a part of Cristina's life.
Season 2
Sunday, March 5th, 2017

1: Unforgiven

In the second season opener, Harlee Santos takes drastic measures to cover up the murder of her abusive ex, Miguel. Lieutenant Matt Wozniak makes a deal with FBI Agent Robert Stahl to keep himself and his crew out of jail but soon discovers Stahl has led him into an impossible trap. As the crew deals with the fall-out from the failed heist, Tess struggles to keep her painful gunshot wound under wraps.

Sunday, March 12th, 2017

2: Eye of the Hurricane

Following Wozniak's discovery that Stahl's target is his close friend and Mayoral Candidate, Julia Ayers, Wozniak launches an all-out war with Stahl. Meanwhile, Harlee dives into an investigation that takes an unexpected turn into her own past - and ultimately throws her in the cross-hairs of Wozniak and the FBI. At the precinct, a new, unwelcome presence threatens to uncover the crew's deepest secrets.

Sunday, March 19th, 2017

3: Ghost Hunt

After Wozniak refuses to play ball with the FBI, Stahl turns up the heat on Harlee who lands in the middle of Wozniak's dangerous plan to free himself from the Feds by reeling in a bigger fish. Meanwhile, Internal Affairs Officer Verco applies pressure to each member of the crew to discover what really happened to Donnie Pomp.

Sunday, March 26th, 2017

4: Daddy's Girl

Realizing that Stahl will stop at nothing to arrest Julia Ayres, Harlee decides to investigate on her own and determine whether there's any truth in his allegations of Ayers' active business with the mob. Wozniak is confronted with a drug case that forces him to face the darkest demons from his past, his daughter's death, while exposing the origin of his loyalty to Ayres.

Sunday, April 2nd, 2017

5: Sweet Caroline

The mafia seeks revenge on Harlee by framing her for murder. As Harlee works against the clock - and her own crew - to cover her tracks, Wozniak fights to keep his cop-family together when evidence of an old crime puts pressure on the already splintering team. Stahl cozies up to Cristina, getting one step closer to the truth about Miguel.

Sunday, April 9th, 2017

6: Fracture

Harlee and Wozniak investigate Caroline's (Nava's ex-fiancée) murder, putting Harlee and Nava's relationship in an awkward place because she can't reveal her connection to the crime or the methods she will use to solve it. Wozniak focuses on determining which member of his crew is informing to Verco as Loman uncovers a much deeper secret.

Sunday, April 16th, 2017

7: A House Divided

Following Harlee's brave confession to the entire crew that she has been informing for the FBI, the team grapples with Harlee and Wozniak's betrayal. With their team falling apart, Harlee and Wozniak come up with a desperate plan to neutralize Bianchi. However, their actions have unforeseen consequences because the Mafia fires back.

Sunday, April 23rd, 2017

8: Unpaid Debts

Wozniak goes after Bianchi for breaking their agreement. Harlee seizes the opportunity to unite the team around an illegal mission to repay Tufo's brother's debt to a local drug dealer. Stahl heightens the stakes making good on his threat to go after the crew. Wozniak faces the impossible decision to pick between his team and Ayres just as his son, Nate, makes an effort to reunite.

Sunday, April 30th, 2017

9: Chaos Is Come Again

Harlee makes the chilling discovery that someone is texting Cristina as her dead ex, "Miguel." The case of a missing kid leads Wozniak to uncover a local dealer who uses underage mules and reminds Loman of what their unit is all about. The crew gets caught in a brutal ambush.

Sunday, May 7th, 2017

10: Whoever Fights Monsters

Harlee and Wozniak lead a manhunt for the gunmen who ambushed the crew and unearth the key to taking down Bianchi. The crew bands together against the threat of Verco who has finally obtained evidence of their corruption. Stahl, suspended from the FBI, goes rogue to complete his quest to link Harlee to Miguel's death.

Sunday, May 14th, 2017

11: The Quality of Mercy

Harlee and Wozniak lead the crew on a dangerous mission to heist Bianchi's secret ledger and take down the mobster once and for all. But the plan takes a tragic turn when the events our heroes set in motion put one of their own in harms way, forcing Harlee to turn to an unlikely source for help.

Sunday, May 21st, 2017

13: Broken Dolls

In a dramatic confrontation, Wozniak faces the ally who betrayed him and makes his most difficult choice yet. Meanwhile, Stahl's fanatical plan to take Harlee down for murder finally pays off, forcing Harlee to get dangerously close to the man who's obsessed with her. In the end, Harlee and Wozniak's desperate efforts to save themselves and the crew lead to shocking consequences for both. *SEASON FINALE*

Sunday, May 21st, 2017

12: Behind the Mask

Harlee helps Nava cover his tracks after a violent encounter, revealing a side of herself Nava's never seen before and putting their relationship in jeopardy. Wozniak faces a ghost from his past in order to take down a new enemy in his present. Stahl gets a critical piece of information in his hunt for the truth about Miguel.
Season 3
Sunday, June 17th, 2018

1: Good Police

Harlee and Wozniak, still dealing with the fallout from their near death experiences, discover a grisly crime scene riddled with mystery.

Sunday, June 24th, 2018

2: The Hollow Crown

Dealing with a loss, Harlee pursues evidence of a higher level of corruption within the NYPD. Wozniak tries to protect Harlee and his crew from escalating threats.

Sunday, July 1st, 2018

3: That Way Madness Lies

Harlee questions her own sanity as Wozniak keeps secrets from those closest to him. Loman intimidates a witness.

Sunday, July 8th, 2018

4: A Walking Shadow

Harlee focuses her sights on taking down the intelligence unit. Stahl's continued obsession brings him closer to New York. Wozniak uses Wallace as Espada struggles with keeping secrets from Tufo.

Sunday, July 15th, 2018

5: The Blue Wall

Harlee discovers that the intelligence unit's involvement in criminal enterprises goes deeper than she thought. Ramsey strikes back. Tufo pulls away from the crew. Loman meets a girl.

Sunday, July 22nd, 2018

6: The Reckoning

Harlee and Wozniak try to link the intelligence unit to the cartel while facing the consequences of breaking the blue wall.

Sunday, July 29th, 2018

7: Straight Through the Heart

Harlee fights a frame job as Wozniak tries to keep Bennett behind bars.

Sunday, August 5th, 2018

8: Cry Havoc

Wozniak enlists the crew to make a dangerous move against the Intelligence unit as Harlee struggles to stay on her new path.

Sunday, August 12th, 2018

9: Goodnight, Sweet Prince

Harlee uncovers a betrayal. Cole tries to avoid Ramsey's reach. Wozniak attempts to negotiate with the intelligence unit.

Sunday, August 19th, 2018

10: By Virtue Fall

Harlee faces a police commission as Wozniak and the crew scramble to help her from the outside.