update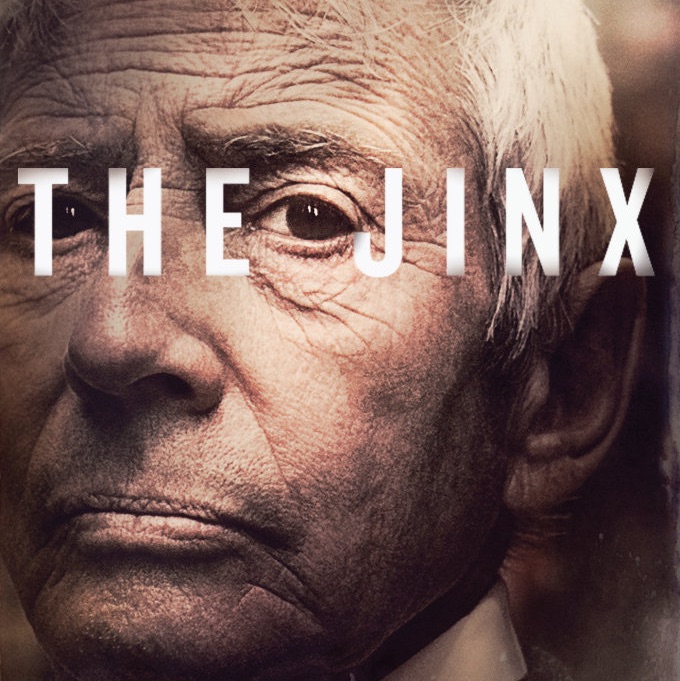 Season 1
Sunday, February 8th, 2015

1: Chapter 1: A Body in the Bay

2001: A dismembered corpse is found floating in trash bags in Galveston Bay, Texas. Police trace the body back to a grisly crime scene, and arrest Robert Durst for the killing of his neighbor, Morris Black. Durst, scion of New York's billionaire real estate family, makes bail and goes on the run. After months of eluding authorities, he is arrested again and assembles a dream team of lawyers to prepare his defense in the extraordinary case. 2012: Filmmakers Andrew Jarecki and Marc Smerling are preparing for the theatrical release of the feature film "All Good Things," starring Ryan Gosling, about the life of Robert Durst. Shortly before the premiere, Jarecki is contacted out of the blue by the reclusive Durst, who asks to see the movie. After seeing the film, Durst – who has never spoken publicly about his life or the crimes of which he's been accused – expresses his willingness to sit down with Jarecki for an extended interview. Introduced along the way are Durst's second wife, the inimitable Debrah Lee Charatan, and his brother, Douglas, with whom he has a lifelong rivalry.

Sunday, February 15th, 2015

2: Chapter 2: Poor Little Rich Boy

2013: Durst's interview with Jarecki begins with his childhood, when he witnessed his mother's suicide. His father, Seymour – distant and cold, obsessed with building the Durst Organization into a real-estate behemoth and leaving his mark on the Manhattan skyline – pressures young Robert to join the family business. Durst describes his disinterest in following in his father's footsteps, and recalls meeting Kathie McCormack, a beautiful girl from a modest background. The couple fall in love and move to Vermont, where they lead a simple life and run a health-food store called All Good Things. But not long after, Seymour prevails and Robert returns to New York to take his place at the powerful Durst Organization. 1982: Robert and Kathie have been married for nearly 10 years, during which they have moved from their idyllic life in Vermont back to New York City. They divide their time between a penthouse apartment on Riverside Drive, and an upstate house on picturesque Lake Truesdale, 50 miles north of Manhattan. After a weekend at the lake house, Durst walks into the 20th Precinct and tells desk sergeant Michael Struk that he hasn't seen his wife in five days. He says that when he last saw her, he was putting her on a train in Katonah to return to NYC for medical school classes. The details of their last weekend together are a subject of much controversy by those who know the couple. Believing Robert knows more about Kathie's fate than he is letting on, her family and friends embark on a hunt for the truth.

Sunday, February 22nd, 2015

3: Chapter 3: The Gangster's Daughter

2000: Susan Berman was the daughter of a famous Las Vegas mobster, Davey "The Jew" Berman, who was a partner with "Bugsy" Siegel in the Flamingo Hotel. Robert Durst's closest friend since they attended UCLA together, she had a mobster's mentality and matching code of ethics; people said she would do anything for a friend. Since Kathie Durst's disappearance two decades earlier, Robert Durst had been the subject of media and public scrutiny, and she had become his spokesperson to the media. Some say that Robert and Susan kept each other's secrets, and that if anyone knew what happened to Kathie, it would be Susan. When a random tip leads ambitious Westchester County District Attorney Jeanine Pirro to re-open the investigation into the disappearance of Kathie Durst, her investigators focus on Susan Berman, a witness the police had overlooked back in 1982. But before the police are able to speak with her, Susan is found murdered – shot in the back of the head, execution-style. With no sign of struggle at the crime scene, police surmise her killer is likely someone who knew her well. Reviewing potential suspects, the police are unable to make a clear connection that links Robert to Susan's death. Meanwhile, Robert reaches out and befriends his dead friend's family, including her adopted son, Sareb. Late 2000: With stories of the Los Angeles murder of Susan Berman receding, Robert Durst is suddenly back in the news when he is arrested in Galveston, Texas for the death of his neighbor Morris Black, whose dismembered body was found in the bay.

Sunday, March 1st, 2015

4: Chapter 4: The State of Texas vs. Robert Durst

2003. With Robert Durst on trial in Galveston, TX for the 2001 murder of Morris Black, many of those involved in earlier investigations – including Westchester DA Jeanine Pirro and Kathie Durst friends Gilberta Najamy and Eleanore Schwank – are convinced that a conviction is all but assured. Instead, Durst's attorneys, led by ace lead counsel Dick DeGuerin, surprises the court with an unlikely first witness and a brilliant self-defense strategy. Dramatic footage from the trial, combined with revealing recent interviews with Robert Durst, punctuate the courtroom drama that led to a starting verdict.

Sunday, March 8th, 2015

5: Chapter 5: Family Values

Present Day: In the 33 years since Kathie Durst disappeared, no progress has been made in finding out what happened to her, or finding her body. Without answers, her family and friends continue to hunt for the truth.

Sunday, March 15th, 2015

6: Chapter 6: What The Hell Did I Do?

Present Day: Nearly a decade has passed since the filmmakers began investigating Robert Durst and his alleged crimes. They have spoken to more than 100 participants in Robert's story, including family, friends, police, lawyers, jurors and journalists in an attempt to get at the truth.