update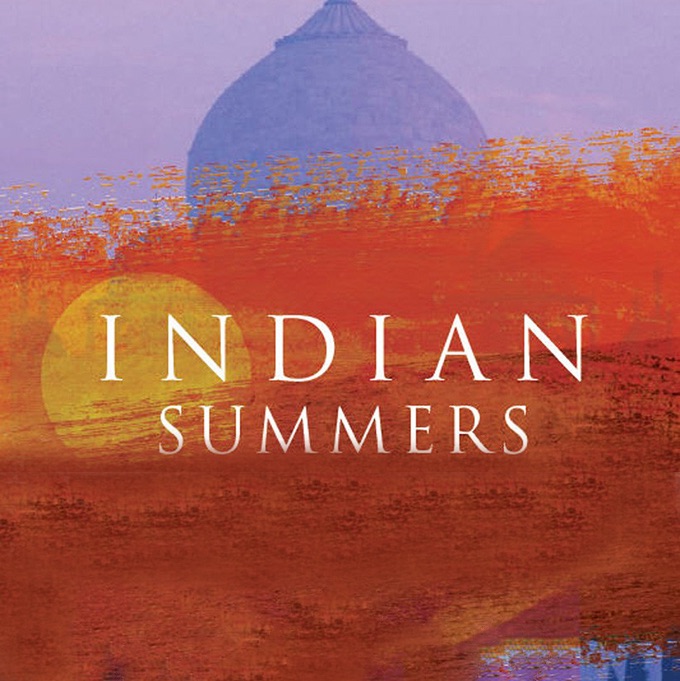 Season 0
not specified

4: The Writing

The cast of "Indian Summers" discuss the captivating story lines and brilliant writing in the series.

not specified

5: Character Profile: Cynthia

Actress Julie Walters discusses her role as Cynthia Coffin in "Indian Summers".

not specified

6: Character Profile: Madeleine

Actress Olivia Grant discusses her role as Madeline Mathers in "Indian Summers".

not specified

7: Character Profile: Ralph Whelan

Actor Henry Lloyd-Hughes discusses his role as Ralph Whelan in "Indian Summers".

not specified

8: Character Profile: Alice Whelan

Actress Jemima West discusses her role as Alice Whelan in "Indian Summers".

not specified

9: Character Profile: Aafrin

Actor Nikesh Patel discusses his role as Afrin Dalal in "Indian Summers".

Monday, April 20th, 2015

1: The Making of Indian Summers

Writer Paul Rutman is joined by Julie Walters and the rest of the cast and crew to discuss the real history behind the drama, and the ambitious undertaking that brought Indian Summers to life.

Tuesday, October 13th, 2015

3: Behind the Scenes

An extensive look at the creation of "Indian Summers," highlighting its working parts. The cast and crew discuss Indian Summers and the personal stories that make the drama unique and the rugged, exotic, and historic locations used in filming Indian Summers is featured. Actors Henry Lloyd-Hughes, Nikesh Patel, and series creator Paul Rutman tell their shocking stories from the subtropic set.

Tuesday, September 27th, 2016

2: The Making of Series 2

Get a behind the scenes look at the making of Season 2 with the cast and crew of the series. They are discussing the historical and political significance behind the series as well as the uniqueness of filming in the Malaysian state of Penang.
Season 1
Sunday, February 15th, 2015

1: Episode 1

Ralph Whelan and the rest of the Indian Civil Service begin the annual move to Simla where the doyenne of British society Cynthia Coffin prepares the exclusive white British Club for the summer season.

Sunday, February 22nd, 2015

2: Episode 2

Sarah becomes suspicious of Alice's past and begins some detective work to uncover the real reasons behind her move to India.

Sunday, March 1st, 2015

3: Episode 3

It's the Sipi Fair in Simla, the only time in the year that the Indian community are allowed onto the grounds of the British Club.

Sunday, March 8th, 2015

4: Episode 4

There's much excitement in Simla as the Viceroy arrives. Ralph is troubled when he discovers that the only evidence that linked Chandru Mohan to the Congress Party is missing.

Sunday, March 15th, 2015

5: Episode 5

Ralph tries to take advantage of divisions among the Indian communities. Cynthia is shocked by Eugene's revelation about his finances. Sarah places Alice in a very difficult position.

Sunday, March 22nd, 2015

6: Episode 6

The pressure continues to mount on Ralph as Jaya reveals the real reason for her visit to Simla. A mountaineer saves Alice, Madeleine and Ronnie from a perilous situation.

Sunday, March 29th, 2015

7: Episode 7

Simla is buzzing as it prepares for the annual amateur dramatic production, but the play is overshadowed by the news that a murder victim has been found in the river.

Sunday, April 5th, 2015

8: Episode 8

The British community turn out in force for the murder trial. Ian is wracked with guilt about his part in Ramu's arrest and Leena is torn apart in the witness box.

Sunday, April 12th, 2015

9: Episode 9

Madeleine is dealt some devastating news, and Alice is terrified when Sarah threatens to tell everyone that Alice's husband is alive. Tensions between Ralph and Cynthia escalate.

Sunday, April 19th, 2015

10: Episode 10

It's the end of the summer season and Ramu's fate is left in Ralph's hands. Now he knows the truth behind the murder, will he let an innocent man hang? A vote takes place at the club to lift the colour bar, and although Ronnie tells Cynthia it was on Willingdon's orders, she knows it's really an act of vengeance by Ralph following their recent argument. Alice and Aafrin go public with their relationship, while Sarah is distraught as she prepares to say goodbye to India and her husband.
Season 2
Sunday, March 13th, 2016

1: Indian Man, British Suit

The epic drama picks up in 1935. A terrorist attack against the British Viceroy of India puts Aafrin in the frame, while Cynthia urges Ralph to make a play for the top job.

Sunday, March 20th, 2016

2: Black Kite

Aafrin's wounded comrade Naresh is convinced someone has betrayed him.

Sunday, March 27th, 2016

3: White Gods

Aafrin's troubles deepen as his personal and political worlds collide, while Ralph needs to befriend the slippery but powerful Maharajah of Amritpur and his mistress Sirene

Sunday, April 3rd, 2016

4: The Empty Chair

A fashion show at the club ends with a horrifying attack on one of the guests. Ralph plays detective to find the culpit, but the truth is worse than he could have imagined.

Sunday, April 10th, 2016

5: Hide and Seek

A badly burned Lord Hawthorne demands Adam be arrested for the attack against him. Ralph and Cynthia try to find a way to protect the boy, when everyone's lives are thrown into chaos as a devastating earthquake strikes Simla. In the ensuing chaos, Ralph discovers a secret concerning his family history that threatens his relationship with Cynthia, while Alice finally stands up to her abusive husband.

Sunday, April 17th, 2016

6: A Gift For The King

As Simla gathers to celebrate King George's Silver Jubilee, Aafrin is trapped in a nightmare - the terrorist Naresh Banerjee is plotting a bomb strike at the picnic.

Sunday, April 24th, 2016

7: The Proposal

The Maharajah returns to Simla, and offers Ralph his political support - at a price. Ralph is forced to consider how far he is prepared to go to achieve his ambitions as his marriage enters its darkest hour. Sarah also returns to help with the aftermath of the bombing, and her appearance prompts Cynthia to reveal a secret from her past.

Sunday, May 1st, 2016

8: The Birthday Party

Alice and Aafrin decide to flee Simla with Cynthia's help, but Charlie comes close to unveiling the truth, while Ian discovers some devastating information about Ramu Sood.

Sunday, May 8th, 2016

9: Winner Takes All

Ralph's life spirals out of control. The announcement of the new Viceroy leaves his ambitions in tatters, and he realises those closest have been conspiring behind his back.

Sunday, May 15th, 2016

10: Leaving Home

Alice and Charlie prepare to leave India for good. Ralph and Aafrin make momentous decisions about their careers. Cynthia is in a bidding war as Chotipool goes under the hammer.