update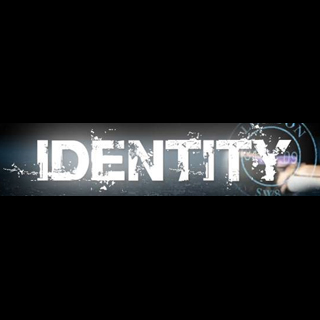 Season 1
Monday, July 5th, 2010

1: Second Life

Justin Curtis (John Hopkins) has shot a PC who wanted to arrest him for the hit and run of Audrey Byrne (Dorothy Duff). Curtis claims he has been set up by 'Smith', a sadistic identity thief intent on destroying his life. The Identity Unit prove that Curtis couldn't have committed the crime. The team go back over all the cases of wholesale identity fraud over the last few years and two more similar cases emerge. Bloom (Aidan Gillen) is convinced that 'Smith' is punishing his victims for playing away from home. Bloom knows that Curtis has a secret life – as soon as Bloom persuades him to spill, he uncovers the real identity of 'Smith'. Martha (Keeley Hawes) and Bloom have him in their sights – will they catch him or will he outwit them once more?

Monday, July 12th, 2010

2: Chelsea Girl

Immigration records show a woman entering the UK hours after she was murdered in Australia. DI Bloom realises that the impostor is working out unresolved childhood issues, and that she may pose a threat to her father and his fiancée. DS Wareing is unsettled by Bloom's cavalier approach.

Monday, July 19th, 2010

3: Pariah

The Identity Unit must protect a woman when her true identity as the wife of a convicted child murderer is exposed. DI Bloom abandons the safe house when his lover, Adile, asks for his help, and the woman's son is kidnapped, forcing the Identity Unit to find a way of meeting the ransom demand.

Monday, July 26th, 2010

4: Reparation

A dentist claims that an important Asian businessman is an impostor, and the Identity Unit is tasked with confirming his true identity. DI Bloom is sent under cover to obtain a swab for DNA analysis, but his cover is cmpromised.

Monday, August 2nd, 2010

5: Somewhere They Can't Find Me

A routine DNA sample identifies a woman as a terrorist who has been on the run for 25 years. The Identity Unit is tasked with obtaining a confession to her involvement in murder, but she absconds with her former accomplice. The officer who led the original investigation is brought in to assist, but it soon transpires that he has been keeping a secret all these years.

Monday, August 9th, 2010

6: Tomorrow Comes Early

DI Bloom's secret life as Brendan Shea is exposed when Atif's body is discovered and Adile is brought in for questioning. When her father kidnaps Det Supt Lawson, Bloom has to decide where his priorities lie.