update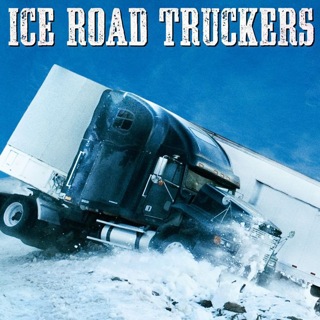 Season 0
Sunday, August 26th, 2007

1: Then and Now

This special looks at the changes that have encompassed the Yellowknife area from its geological history millions of years ago to the origins of the indigenous Eskimos. It also looks at how trucks were outfitted for sub-zero temperatures in the 1930's and how the mines operated in the 1940's versus today.

Sunday, September 2nd, 2007

2: Off the Ice

The truckers reminisce about their experience in the ice road and tell us what there doing now. The town of Yellowknife is also highlighted as we see what life is like there in the off season.

Sunday, September 9th, 2007

3: On the Edge

The truckers continue to reminisce about their experiences on the ice road and tell us what their doing now.

Sunday, June 1st, 2008

4: Road to Season 2

This hour presented highlights from the first season and gave a preview of things to come in the second one.

Sunday, August 31st, 2008

5: Road to the Finale

Recap of the second season for ice road truckers who haul vital equipment to remote outposts located hundreds of miles north of the Arctic Circle.

Sunday, September 21st, 2008

6: Off the Ice: Season 2

This episode provides a look back at the events of the season, with additional commentary from the truckers and support personne

Monday, November 24th, 2008

7: Dangerous Missions

Friday, August 28th, 2009

8: Frontier Life

Ice Road Truckers Season 3 DVD extra feature.
Season 1
Sunday, June 17th, 2007

1: Ready to Roll

This episode introduces us to the six ice road truckers, men who haul equipment and supplies to miners in Yellowknife, Canada in eighteen wheelers across a road of ice. Road construction crews begin creating the 350 mile highway of ice. And when the temperature is just right and the ice thick enough, the truckers head up on their way on one of the most dangerous jobs in the world.

Sunday, June 24th, 2007

2: Destination: Diamond Mine

The road is stopped due to a traffic jam. Jay hauls a 17-ton water tank, while Hugh and Rick start on a season long competition to see who can get the highest load count.

Sunday, July 1st, 2007

3: Dash for the Cash

The road is once again closed due to an Arctic storm. Also, Alex must transport a 44,000-pound diamond-ore crusher.

Sunday, July 8th, 2007

4: The Big Chill

After eighteen days of hauling the truckers have delivered more than 3,000 loads to the diamond mines. It's getting colder, the loads are getting heavier and they only have three feet of ice between them and disaster. A fuel tanker flips, a rookie driver is sidelined when his truck has its battery box torn out of it, and another rookie is feeling the cold in a truck that is weatherproofed with duct tape.

Sunday, July 15th, 2007

5: Midseason Mayhem

Traffic is blocked by an overturned fuel tanker, which poses an enviromental threat if the fuel contaminates a river. Also, the truckers begin to have blowouts as a result of speeding.

Sunday, July 22nd, 2007

6: Driving on Thin Ice

Jay hauls a 95,000-pound diamond ore scrubber, which the De Beers mine needs in order to start production. T.J. is investigated for negligent driving. Rick continues to hang in there and is still hauling without any heat in his truck. A truck goes through the ice and emergency crews spring into action.

Sunday, July 29th, 2007

7: The Rookie Challenge

Past the halfway mark into the 2 month ice road season, Alex drives across a new 138-mile ice road to Colomac Gold mine. Hugh picks up his 17th load after he gets an oil and tire change. Drew's truck runs out of gas and freezes up. T.J. begins to suffer from abdominal pain while on the road.

Sunday, August 5th, 2007

8: Into the Whiteout

Day 37 and 3,000 loads to go. An arctic storm is building up while a large amount of critical supplies still need to be delivered. A special convoy of five trucks try to get the loads out. TJ gets separated from the convoy. Meanwhile, Hugh struggles with having lost two of his drivers this ice road season.

Sunday, August 12th, 2007

9: The Big Melt

Day 53 of the ice road season. A large amount of critical loads still need to get up the road and Alex is part of the last great push. His convoy carries the heaviest load ever to cross the ice, a 100 ton electrical unit for the Diavik mine. Rick may be suffering from frostbite and has hit his limit driving a truck in forty below with no heat. T.J. heads out on his 18th load across melting ice and a road that will soon disappear.

Sunday, August 19th, 2007

10: The Final Run

The melt begins and the road is almost empty, only the toughest or craziest truckers remain. The race to see who will have the highest load count is close and every last load could spell victory for the remaining ice road truckers.
Season 2
Sunday, June 8th, 2008

1: Edge of the Earth

Truckers venture 200 miles north of the Arctic Circle on the most isolated and dangerous ice roads in North America to deliver vital supplies to natural gas and mineral exploration sites.

Sunday, June 15th, 2008

2: Mechanical Mayhem

It's a new season and a new set of challenges for the ice road truckers--the drivers of the tundra who carry vital equipment to remote outposts

Sunday, June 22nd, 2008

3: The Big Blizzard

Before the first storm of the ice road season strikes, Davey Lennie is called to rescue a stranded trucker.

Sunday, June 29th, 2008

4: Arctic Whiteout

MGM breaks camp to move everything to a new base, including its rig; a storm strikes.

Sunday, July 6th, 2008

5: Lost On The Ice

After the storm clears, most of the truckers are ready to roll--all except Rick, who is on the verge of quitting and looks to Hugh for advice. For a second time, Jerry attempts the MGM camp move, including the transport of an expensive 50-ton derrick. He's assigned two of his best truckers to the task, which includes a risky practice called "Two Trucking," where the cargo is simultaneously loaded onto two trucks--one to provide the main power, and the other to keep the derrick from fishtailing around curves in the road. This awkward and massive load could tax the ice to its breaking point. At the same time, Alex embarks on a run to an unfamiliar location, Aput. When he misses his turn off, he is lost, confused and out of communication in a place where one wrong turn can find him on fragile ice.

Sunday, July 13th, 2008

6: Hundred Ton Haul

The truckers have delivered the fragile 135-foot derrick to the new MGM exploration site, but before it can be erected, they must also transport the 80-ton substructure that will form its base. At 160,000 pounds, the base must be broken into separate loads, the combined weight of which make them the heaviest--and most dangerous--loads the ice will face all season. Veteran trucker Bear Swenson and Arctic Ice Road rookie Alex Debogorski are entrusted with the challenge. This is the heaviest load of Alex's ice road career. Compounded by on-going and increasing health problems, the pressure on this trucker is rising fast.

Sunday, July 20th, 2008

7: Man Down

Bear and Eric must haul critical equipment to Langley at the same time a polar bear is spotted in the area; Rich is irate about a five-day trip he has been assigned; Alex's health deteriorates and he must be evacuated to a hospital.

Sunday, July 27th, 2008

8: A Trucker's Farewell

Alex receives a grim diagnosis that might mean it's the end of the road for him; Rick threatens to quit if his boss won't let him take time off to see a doctor; the veterans haul the final loads of the rig move.

Sunday, August 3rd, 2008

9: A Rookie Fumbles

Scientists are on the verge of breakthrough, but the truckers must race against time to dismantle the Mallik Research site before the ice road melts; Hugh trains new driver Isaac; a truck in Rick's convoy experiences mechanical trouble.

Sunday, August 10th, 2008

10: Highway Maggots

Everyone mobilizes to haul away drilling sites before the ice road melts and they are swallowed up by the Arctic waters; Kurt encounters a convoy of "highway maggots"; a trucker volunteers for a dangerous mission.

Sunday, August 17th, 2008

11: Man vs. Ice

The crew breaking down the Langely site races to the finish line as rising temperatures melt the ice road; Hugh's back-heavy load makes it difficult to get traction on the slippery surface; rookie Devon Neff makes his debut run.

Sunday, August 24th, 2008

12: The Big Thaw

Warming temperatures cause cracks and flooding in the ice road, making the truckers' work a lot more dangerous; Jody and Brett take on the challenge of moving a 66-ton derrick; Hugh runs full steam ahead.

Sunday, August 31st, 2008

13: Road to the Finale

A recap of season two for the ice road truckers--the drivers of the tundra who carry vital equipment to remote outposts located hundreds of miles north of the Arctic Circle during two months of every year before the road disappears. It is a race against the elements, against time, and against each other.
Season 3
Sunday, May 31st, 2009

1: Deadliest Ice Road

Season 3 sees a new location for the drivers to carry their important and heavy loads to, Alaska's North Slope, from Fairbanks to Deadhorse, carrying supplies to oil camps and introduce four new truck drivers joining two veterans.

Sunday, June 7th, 2009

2: Rookie Run

As the lone female trucker, Lisa feels she is under pressure to perform better than anyone else; another rookie finds his confidence shaken after experiencing mechanical problems; and Jack copes with the dangers of handling 130-foot long pipe.

Sunday, June 14th, 2009

3: Canadian Invasion

The truckers are already behind on their deliveries to the oil fields, and now must face a snow storm. Hugh and Alex will drive with a safety instructor with them during their initial runs. Jack has a decision to make when he comes along a trucker who needs assistance, but that would mean he'd lose his own load. Lisa requests a harder assignment.

Sunday, June 21st, 2009

4: Blinding Whiteout

The ice road is threatened when an fierce storm arrives and hampers the truckers movement. Meanwhile, Jack Jesse tries to get his truck ahead of the upcoming storm; while George, Tim and Lisa head for shelter at a truck stop. Afterward, Hugh and Alex start on their second run, and Lisa carries her first wide-load and finds trouble trucking around Atigun Pass.

Sunday, June 28th, 2009

5: Accident Alley

A foot of snow has fallen and Lisa and Jack are determined not to waste any time and head out on the roads ahead of the snowplows. The snowy conditions cause a collision, and a tow truck is used to pull a truck cab and trailer back on a road, but gently so that a spark doesn't cause an explosion. Meanwhile, Jack has a confrontation with a 1,100 pound moose.

Sunday, July 5th, 2009

6: Arctic Ice

Lisa wants to join the heavy haulers and sets out to prove she can do it as good as the men!

Sunday, July 12th, 2009

7: Wicked Weather

A nasty storm seems to be gathering force, but Tim Freeman and George Spears decide to head out into it anyways. Lisa Kelly finds her progress halted when the road heading north is closed. Hugh Rowland and Phil Kromm find some caribou barbecue by heading south. Lastly, Lisa finally makes her way to Prudhoe Bay, Alaska, and reunites with her husband.

Sunday, July 19th, 2009

8: Killer Pass

Unpredictable weather, slippery conditions and the risk of avalanches make Atigun Pass more dangerous than ever.

Sunday, July 26th, 2009

9: Turn and Burn

As the end of the ice road season comes soon, the push for delivery supplies is great. Lisa learns some new driving skills from Jack Jesse as they convoy together. Tim and George are delayed in Fairbanks when George's truck get's repaired, and later, Tim's truck dies of an electrical failure, forcing Tim to drive alone.

Sunday, August 2nd, 2009

10: Ocean Run

Season 3 closes with the truckers all feeling the pressure to deliver their loads to the oil fields. Hugh almost looses control and spins out near Atigun Pass, while Lisa does spin out and must return down the hill and begin again. Alex makes his delivery to Deadhorse and takes a back haul assignment, but the load nearly falls off due to not being strapped down tightly.

Sunday, August 9th, 2009

11: Busted Parts and Breakdowns

There's just two weeks remaining in the ice season and the truckers are encountering all sorts of problems, including mechanical problems. A volcanic eruption has shut down fuel refineries, and Deadhorse is short on diesel fuel for their generators. Jack decides to deliver to the diesel refineries and nearly has a collision. Lisa gives help to a stranded airline passenger and then has a major breakdown.

Sunday, August 16th, 2009

12: Race for the Finish

Lisa must take on a van of high explosives due to an air leak in Lisa's trailer in Fairbanks. Elsewhere, Jack spins out at Antigun Pass; George believes Tim is ready for solo runs; Alex heads north with Ron, whose truck breaks down and are forced to wait overnight for a new part; and Hugh meets some acquaintances at a coffee shop.

Sunday, August 23rd, 2009

13: Arctic Thaw

Season 3 ends with the final 72 hours of the ice season being chronicled. George decides to retire; Lisa runs for over 300 miles without any brakes; the rivalry between Alex and Hugh heats up; and Jack Jesse's process is impeded by polar bears on the road.
Season 4
Sunday, June 6th, 2010

1: Breaking Through

The ice road season opens and quickly claims its first victim with a road-closing wreck. Meanwhile, another trucker breaks through the ice enroute to the isolated town of Bettles. Jack returns to defend his title as "King of the Haul Road," but cocky second-year driver Greg is out to take him down and has something to prove. Lisa makes a decision that will haunt her all season. Rookie Ray Veilleux gets a hard introduction to the treacherous Atigun Pass. Alex gets out ahead of Hugh and leads his longtime rival for the first time ever.

Sunday, June 13th, 2010

2: The Polar Bear Returns

Failing trailer brakes and trash talk over the CB threaten to derail Lisa's comeback. Newcomer Greg races to reignite his rivalry with Jack, before a devastating wreck slams the brakes on Greg's need for speed. In the meantime, with a damaged fuel tank to deliver, Jack isn't giving up the load-count crown without a fight. Alex tries to build on his lead on Hugh, but treacherous conditions send him to the edge of disaster. Hugh "the Polar Bear" Rowland returns to Alaska at last and has to face down his other haul road nemesis: chaining up. Engine troubles leave rookie driver Ray Veilleux broken down, and all alone, in twenty-below temperatures.

Sunday, June 20th, 2010

3: Facing Down the Blow

The truckers return to Alaska, hauling their biggest loads ever across the most dangerous terrain they've faced. But this year, trucking critically needed cargo north to the oil fields of Prudhoe Bay is just the beginning. The drivers will tackle frozen rivers and swamps, hauling supplies to some of the most remote towns of the great white north. Reigning king Jack Jesse looks to defend his title, and Lisa Kelly, one of the only woman truckers on the haul road, fights to prove herself in the male dominated profession. Rookie Ray Veilleux, who recently lost his business in the lower 48, has come north to run the road and keep his struggling family afloat. And in the decades-long rivalry, veteran drivers Hugh Rowland and Alex Debogorski are back racing neck and neck. The stakes are high as the dash for cash is on again.

Sunday, June 27th, 2010

4: Monster Storm Over Atigun

A monster phase-three storm is hammering Atigun Pass, and if they want to survive, the truckers will have to think fast. Alex is southbound from Prudhoe when he meets the massive blow, and whiteout conditions erase the road from his view. Forced to run together for safety, Hugh and Jack each hatch a plan to keep the brutal weather from wiping out their paychecks. But bad blood heats up as the veterans launch rival plans to keep the cash flowing. Meanwhile, Ray and Lisa make their own plans to keep the loads moving, but rookie mistakes send both drivers rolling directly into the heart of the storm.

Sunday, July 11th, 2010

5: Trapped on Thin Ice

Jack Jesse rushes to save an Alaskan town with an emergency fuel delivery, but a blinding storm stops him cold on the thin ice of the frozen river road to Nuiqsut. Lisa Kelly gets her big chance to step up when she's given her first oversize load, but as she battles the elements and the law, Lisa wonders if her trucking skills are up to the test. Ray takes a night run as a favor for the boss, but he makes a trucker's worst mistake when he reaches for something on the dashboard. The rubber meets the road when Alex's trash talk stirs the sleeping Polar Bear and a hell bent Hugh Rowland races to Coldfoot to even the score.

Sunday, July 18th, 2010

6: Danger at 55 Below

The pressure on the drivers builds and hot tempers flare as the temperatures plunge to 55 below. Jack gets into it with a southbound driver who raises hell after a near head-on collision with Jack's oversized load on a curve. And Hugh gets an earful from an American driver who wants Hugh off the Alaskan roads and back in Canada. Meanwhile, Alex takes a big risk by picking up a hitchhiker. Ray takes on the steep and treacherous Atigun Pass, where he's already spun out twice this year. The rookie decides to take a gamble... will it be yet another first year mistake? And Lisa has her hands full just trying to get back on the road after getting caught at the scales.

Sunday, July 25th, 2010

7: Avalanche!

When an avalanche strikes, Jack is stranded and left helpless as he watches the DOT clean up the carnage. Ray faces the Dalton with a premonition of death hanging over his head. Lisa fights to get back in the race. Hugh risks a head on collision at 4700 feet by driving on the wrong side of the road over Atigun pass.

Sunday, August 1st, 2010

8: Lisa's Monster Megahaul

Lisa tackles the most dangerous haul of the season, trucking a multi-million dollar, 100 ton load across the entire state of Alaska. This could be her ticket to the big leagues, or it could be a career killer. Alex races to keep pace in the load count and Greg could be a hero of the road. Ray faces the worst night of his career as he sits trapped in the path of oncoming traffic, but a spin-out at Ice Cut finally sends him over the edge.

Sunday, August 8th, 2010

9: Blood on the Dalton

It's chaos on the Dalton when a truck flips off the road and smashes into a tree, leaving two men injured and bleeding while a mysterious third is missing. Alex is thrust into the turmoil and faces tough questions from state police. A careless mistake may rob Lisa of the hard-earned respect she has worked for all season. Greg fights for his job and Ray wakes up to a scary realization. Hugh devises a plan to steal a load from his old pal.

Sunday, August 15th, 2010

10: The Ace vs. The Ice

King of the haul road, Jack Jesse, must survive the arctic wilderness and cross a frozen river alone to reach the isolated town of Bettles. After ditching her truck, Lisa Kelly is back in action but the slippery slopes of the Dalton will make her road to redemption a dangerous one. Greg is on a mission to revive his reputation, but to do it he must haul the biggest load of his career. And Alex has a plan to one-up his rival Hugh....but the Polar Bear isn't going down without a fight.

Sunday, August 22nd, 2010

11: A Rookie's Nightmare

Dalton rookie Ray Veilleux drives into a trucker's worst nightmare when he's distracted for a split-second. With the king of the haul road battle getting fierce, his days as co-leader could be over. Lisa roars up the Dalton with an unwieldy bear cage in tow. And trouble is heating up for the Polar Bear when he ignores his poorly loaded cargo and causes damage to his latest load.

Sunday, August 29th, 2010

12: The Dalton Strikes Back

The Ice Road takes no prisoners when the truckers push their limits. Ray spins out into oncoming big rigs. Jack battles a 200 ton monster haul to Prudhoe. Alex risks a bust by the DOT. Lisa races to raise cash to buy back her horse. Greg drives into mega mechanical problems.

Sunday, September 12th, 2010

13: Convoy to Hell

The Ice Road Truckers form a convoy for the first time ever to take on a most dangerous mission: as rising temps turn the ice road to Nuiqsut back into a river, they must cross the softening ice to deliver critical supplies while avoiding a watery grave.

Sunday, September 19th, 2010

14: A Legend Meets His End

When a Haul Road legend dies, Ray leads the trucker's son to scatter his ashes on Atigun. But the son's blunders on the Dalton could get them killed before they make it. Lisa gets her biggest break yet when she's assigned to push-truck a monster load to Prudhoe. Alex discovers Alaskan gold, but is later busted by the DOT for violations. Jack's hauling a highly explosive fuel load when he comes head-on around a blind corner with a truck parked in the center of the road. Greg faces the challenge of trucking an unstable, 15-foot high mega-reel of pipe.

Sunday, September 26th, 2010

15: Deadly Melt

As Alaskan temperatures rise, it's heading into the deadliest and most dangerous time of the year--the melt. Last year flowing ice from the Yukon River nearly wiped out an entire village. Now, the DOT are racing to stop an overflow that could take out the Dalton and its truckers with it. As drivers race to rack up loads in the Dash for the Cash, they're forced to team up for safety. Jack and Lisa convoy together and come across an overturned rig. Greg and Ray use the buddy system until Ray hits Greg where it hurts. Hugh Rowland gets busted for speeding.

Sunday, October 3rd, 2010

16: New King of the Dalton

The Ice Road truckers battle to the last load to determine this year's King of the Haul Road. Tensions between co-leaders Ray and Greg explode on Atigun, giving Hugh a chance to take the lead. Lisa's possible best season ever is on the line, while Jack's hope to repeat as King is in jeopardy. Alex pushes to finally beat his nemesis, the Polar Bear.
Season 5
Sunday, June 5th, 2011

1: Pushing the Edge

The Ice Road Truckers are back in action, and the roads are more dangerous than ever. Lisa's first run of the season goes south in a hurry. Two rookie drivers raise the stakes in the "Dash for the Cash." And old pros Hugh and Alex, along with wildcard Rick Yemm, leave Alaska behind to take on some of the most remote and deadliest roads on the planet.

Sunday, June 5th, 2011

2: Ice Road Rage

Hugh and Rick roll deeper into the Canadian outback, while a dangerous overflow may leave Alex stranded in the wilderness. Dave's training run with Tony reaches the boiling point. Lisa Kelly goes on a rescue mission. And Maya's first look at the Haul Road may be enough to send this rookie back to the big city.

Sunday, June 12th, 2011

3: Wrong Turn & Burned

Dave's hot temper may cost him his second, and final shot to become an Ice Road Trucker . Maya fights to prove she belongs behind the wheel. Tony visits the scene of the accident that nearly cost him everything, and Lisa gets a shot to redeem last year's biggest failure. In Canada, the rough roads pound Hugh's rig into submission. And a wrong turn sends Rick on a journey 100 miles down the Winter Roads, driving in reverse!

Sunday, June 19th, 2011

4: Fire on Ice

Hugh and Rick are hauling the biggest load ever to travel up the Canadian ice roads! The record breaking journey spans three days and right out of the gate, Rick's amateur antics cause problems for the Convoy, which puts Hugh in the hot seat. Also in Canada, Alex has challenges of his own fighting a massive oil leak over the unforgiving Canadian Ice Road that's as hard on the driver, as it is the truck. A breakdown on this Canadian bush road means a night spent in the truck in -20 below zero temperatures. Back in Alaska, two Dalton newcomers are finally heading up the highway. Maya Seiber spent three years as a trucker in New York, but Alaska's a long way from Manhattan and the Dalton has some surprises in store for this rookie. Meanwhile, Dave Redmon is finally alone in the truck for his haul to Prudhoe, but after his big blowout with Tony, the Carlile bosses are keeping a close eye to see if he has what it takes to join their elite team of truckers.

Sunday, June 26th, 2011

5: Under the Hammer

While hauling loads north, the Ice Road Truckers hammer away at the weather, accident, and truck obstacles in their way. As Hugh and Rick deliver the largest load ever trucked on Manitoba's ice roads, their convoy comes to a sudden halt after downing a high-voltage power line. Lisa's dream of becoming a heavy haul push trucker depends on her ability to sync up with a new partner. Meanwhile, hoping for an easy run to pump up his load count, Alex pins up to ten tons of trouble. And haul road rookie Dave takes matters into his own hands to make a renegade roadside repair.

Sunday, July 10th, 2011

6: The Braking Point

Rick and Hugh continue their marathon run, but the Winter Roads wreak havoc on the trucks leaving Hugh stuck on the side of the road.

Sunday, July 17th, 2011

7: A Banged-Up Job

Having spent the night in Coldfoot, Lisa and Tony head north with their modular buildings. On the tundra south of Prudhoe, Lisa barely avoids an oncoming truck and slides partway off the road. The two work together to help her get going again, and Tony drives lead as they complete the delivery. In light of this incident, the question of her transfer to the heavy haul division is left up to the Carlile bosses. In Fairbanks, Maya picks up a load of cable spools and starts out with Phil riding along. An exhaust leak into the cab sends the truck to the shop; once it is repaired later that morning, she starts the run again, ignoring disparaging radio talk from Dave. She drives the entire way to Prudhoe herself without incident. In Manitoba, Hugh and Rick have stopped at night to fix the problem with Hugh's trailer suspension. Although they reinflate its air bags enough to let him keep driving, he soon gets three flat tires on the rough roads and both stop for the night. The next morning, Rick drives the last 50 miles alone to deliver his load and bring help. Hugh, meanwhile, amuses himself by shooting at some of his old food supplies with a rifle he has brought along. Rick and other truckers drive back to pick up Hugh's load and swap trailers so he can take a usable one back to Winnipeg. Once Rick has the cargo, he makes a late-night run to bring it in. Finding an overturned passenger vehicle in a ditch, Alex gives its two occupants a ride and has to put up with their constant arguing as he finishes his run.

Sunday, July 24th, 2011

8: Meltdown!

As the season reaches the halfway point, drivers are desperate to pull ahead in the dash for the cash. Hugh, Rick, and Alex, struggled to make deliveries to the remote villages of northern Manitoba, but now, the return trip over 880 miles of Canadian wilderness will push them past the breaking point. In Alaska, the biggest storm of the season descends on the Dalton--forcing every driver to face a brutal whiteout or risk falling behind in the load count. Lisa Kelly deals with the fallout of driving her oversize load into the ditch.

Sunday, July 31st, 2011

9: Road to Nowhere

In Alaska, the storm of the decade pounds the Dalton, sending the truckers' hauls into chaos. After her demotion from heavy haul status, Lisa is determined to deliver her load

Sunday, August 7th, 2011

10: Rookie Rebellion

Harsh winter weather has left Lisa stranded in Prudhoe Bay. Dave is in a convoy with Maya and Tony, he tests their patience before leaving them behind. In Canada, Rick's frustration reaches a boiling point and he snaps, while Hugh rescue's Rick's truck, again.

Sunday, August 14th, 2011

11: Hittin' the Skids

Hugh and Rick face an obstacle that has the ice road blocked, until Hugh decides to clear a path, while Alex gets too close for comfort with a parked car.

Sunday, August 21st, 2011

12: No More Mr. Nice Guy

It's the first warm day of spring and the ice roads are getting dangerously slick. Hugh and Rick hauling tankers with diesel fuel, run into Alex at a fuel stop and decide to convoy north together. When Hugh and Rick see a crashed truck and decide to stop and strap down, Alex blows by and runs solo, much to the ire of Hugh. Later, Alex surprises Hugh with a late Christmas present. Over in Alaska Lisa and Tony haul record wide loads. Maya gets into trouble on Koyukuk's steep grades.

Sunday, August 28th, 2011

13: Ice Rogue Trucker

Dave Redmon is at odds--yet again--with his bosses, this time over making a rookie error, and Maya faces freezing brakeline issues as she dashes down the melting ice roads

Sunday, September 4th, 2011

14: The Heat is On

In Alaska, Lisa and Maya help a stranded driver get back on the road. Tony gets a surprise from Carlile while Dave continues his descent into isolation. In Canada, Hugh and Rick keep up their load count with backhauls. Alex has to deal with unstable freight but also scores a backhaul, keeping the race with his rival close.

Sunday, September 18th, 2011

15: Judgement Day

With the end of the ice road fast approaching, the Ice Road Truckers are sprinting to the finish. But they've got obstacles. A polar bear standoff at Prudhoe Bay tables the plans for oil production and ties up Carlile's loads at the most crucial time of the season. A veteran trucker's calculated risk puts his life and livelihood in jeopardy. One rookie's sent packing as the other picks up the slack. And the Dalton's favorite daughter gets her groove back.

Sunday, September 25th, 2011

16: The Last Dash

The season end is approaching and so is the load count in the Dash for the Cash. Hugh and Rick has trouble in Canada, will Alex take over the lead? Maya the Dalton-rookie convoys with Lisa to the remote and isolated Nuiqsut village. Tony deals with deteriorating road conditions and Dave leaves Alaska for Alabama.
Season 6
Sunday, June 3rd, 2012

1: Aces and Jokers

The Ice Road Truckers battle across the continent over frozen lakes, rivers, and ocean. Alex heads farther north than ever before on the deadly Dempster. Hugh and Rick face an impossible task on the thin ice of Manitoba's Winter Roads. In Alaska, veteran Jack Jessee returns to lead a pack of hungry new drivers on Carlile's biggest mission in history.

Sunday, June 10th, 2012

2: Sink or Swim

Alex drives on the Arctic Ocean, to the northernmost Canadian village accessible by ice road. Hugh and Rick face melting ice in a desperate search for missing trailers. In Alaska, a massive oil rig move continues as Jack struggles to mentor impatient young driver, Austin Wheeler. And, it's judgment day for the Dalton rookies as both Darrell and Porkchop meet with the boss to see if they pass their training runs.

Sunday, June 17th, 2012

3: Hammer Down

In Alaska, the clock is ticking on the Dalton as the deadline to deliver a massive oil rig pushes every driver to step it up to get the job done. Will the pressure of his first ice crossing cause one rookie to crack? Plus, Alex races to deliver a load to a village across an icy river delta, but a looming storm threatens to trap him just inches above the rushing current. And, Hugh and Rick fight the melting winter roads to deliver their first load of the season to Winnipeg, when a rookie mistake leaves Rick in the line of fire.

Sunday, June 24th, 2012

4: No Way Out

The biggest storm of the season hits the Haul Road. A trailer malfunction leaves Jack Jessee in danger of getting stranded as the brutal weather closes in. Darrell tries to push through the blinding whiteout, and Porkchop visits the boss to answer for career-ending mistakes. Eager rookie Austin Wheeler is free of former mentor Jack Jessee, but in the brutal winter conditions, his impatient actions threaten to shut down the haul road. In Manitoba, Canada, Hugh and Rick take on their second load of the season, transporting vital water tanks to the remote community of St. Theresa Point. But getting to the remote village means crossing a newly opened section of the winter roads, and taking their heavy loads across untested ice.

Sunday, July 1st, 2012

5: Desperate Measures

With the Dalton shut down, every haul road driver fights to make their delivery as the DOT scrambles to reopen the road. Austin spent the night on the north slope after going into the ditch. Darrell is up early to keep his lead in the load count. But a tragic wreck changes his plans. Jack wakes up in Coldfoot after being forced to remove two wheels from his trailer and news of the wreck has him scrambling for information. While the rest of the Dalton drivers fight the remnants of the storm, Porkchop is miles away in Fairbanks after being pulled off the road by Lane. On the Dempster, Alex is racing south to get another load, but the storm that recently ravaged the Dalton is headed for the Yukon. Alex must race the storm to make it south and back before the road shuts down. In Manitoba, the brutally warm condition of the winter roads have made driving nearly impossible. Hugh and Rick are doubling down, taking on a load of two massive cement trucks.

Sunday, July 8th, 2012

6: Blood, Sweat, and Gears

Its time for drivers to step up or step out of the game. With tension on the road at the breaking point, one driver will walk away. Austin is tasked with the biggest load of the season so far: an entire cabin, balanced precariously on an oversized trailer. The news of Austin s entry into the world of heavy haul rubs Jack Jessee the wrong way. But even with a regular load of freight, the Dalton proves to be a challenge for Jack when he battles oncoming traffic on a slick section of road. Carlile boss Lane Keator makes the call to put South Carolina native Porkchop in a convoy with Darrell Ward, hoping that Porkchop will learn something from the Montana log hauler. On the Dempster, Alex races up the road before the gathering snow shuts everything down. Hugh and Rick s cement truck haul goes awry, putting the boys at odds with the law. After days of struggling to reach Red Sucker Lake to deliver their loads, now they re just hoping to stay out of jail.

Sunday, July 15th, 2012

7: Hard Road Ahead

On Manitoba s Winter Roads, Hugh Rowland and Rick Yemm's season is already on the brink of disaster. But Rick makes a deadly discovery about his truck that puts the rest of his season, and his life, in jeopardy. On the Dempster, Alex risks his life by taking on the challenge of hauling an excavator that s over the safe weight limit of the ice. But on the shifting ice of the Mackenzie River delta, Alex is in a no-win situation when a truck malfunction leaves his trailer in danger of jackknifing, while stopping to fix the problem means falling through the ice. On the Dalton, haul road ace Jack Jessee is missing in action. Darrell, Porkchop, and Austin hammer down to take the lead int he load count. But when Terminal Manager Lane Keator hits the road, drivers will be forced to answer to the boss.

Sunday, July 22nd, 2012

8: Proving Ground

On the Dalton, everyone is gunning to be the new haul road ace, but Darrell s plan is derailed by a massive wreck that calls into question his reasons for being in Alaska. Porkchop gets his shot to prove himself with a solo run to a remote Alaskan village, but the sheer cliffs of the access road are more than he bargained for. Austin finally joins a heavy haul team, but a disaster on the grueling 100-ton haul leaves his chance for glory in question. Alex faces the Dempster in reverse, but a sign of trouble on the ice has the veteran riding with an open door ready.

Sunday, July 29th, 2012

9: Braking Bad

On the Dalton, Austin s trying to prove himself in a heavy haul convoy, but pushing the 100-ton modular building through blowing snow leads to a rookie mistake that threatens the entire mission. Word of Jack Jessee s return gets Darrell Ward on the road early, but the Montana log hauler s quest to become the new haul road ace is derailed by notorious Atigun Pass. Porkchop s been struggling with a series of deliveries off the Dalton, but at dispatch he gets an unexpected load. With Rick still out of commission, Hugh makes a "Hail Mary" play to save his season by drafting a ragtag team of drivers into a convoy across the ice; it s a high risk gamble that puts his life in the hands of an ice road rookie. Alex is dispatched with a time sensitive load bound for a remote mining operation, but the sheer cliffs and soft shoulders of the one lane mine road push the veteran and his truck to the limit.

Sunday, August 5th, 2012

10: Stacking the Deck

In Canada, Alex Debogorski is trusted with a million dollar load, but at the start of his trip, the one lane mine road earns its reputation as one of the deadliest roads in North America. On the Dalton, the load count rivalry gets personal. When haul road ace Jack Jessee pulls a veteran move on Darrell Ward, the Rocky Mountain log hauler fights back to take the lead. While the two heavyweights battle each other, Austin Wheeler s battling his first solo heavy haul of the season, but facing the Dalton alone proves more of a challenge when there s no one else to rely on. Porkchop s also on his own, running the Dalton solo for the second time, but the newfound freedom has him taking risks that has put his life and others in jeopardy. In Manitoba, Hugh leads a rag tag convoy across the winter roads, but when they encounter trouble on the ice, Hugh has to prevent a first time ice road trucker from breaking through.

Sunday, August 12th, 2012

11: Hurricane Alley

On the Dempster, Alex faces Hurricane Alley, but the biggest blizzard of the season plunges him into a complete whiteout that buries the road, and leaves Alex and his convoy partner no way to escape. On the Dalton, Darrell Ward raises the stakes in his rivalry with Jack Jessee, but the north slope keeps him grounded as frost heaves threaten to shake his load apart. While Jack deals with Darrell s aggressive move, it s Atigun Pass that nearly takes out the veteran. Rookie Porkchop also struggles to climb Atigun Pass, and keep his streak of successful solo runs going. Austin is sent out on a heavy haul special assignment, but being forced to load the oversized cargo himself could be too much for the young heavy hauler.

Sunday, August 19th, 2012

12: Battle Lines

Rick returns to find the Winter Roads even more brutal and unforgiving than before, but he puts both his and Hugh s season in jeopardy when he crashes into a superintendent of the road. In Alaska, Austin s been given the toughest challenge of his Dalton career--five 85 foot sections of long pipe--and getting the load to Prudhoe Bay is a battle between the 23-year-old s skill and overconfidence. Jack Jessee s got a special delivery off the Dalton, and with temperatures on the north slope hovering near negative 50, Porkchop is sent along to help Jack get the job done. But Porkchop s desire to get ahead in the load count gets the better of him, and a reckless decision leaves Jack furious and alone at 50 below. But the cold temperatures also have Darrell Ward fighting to stay warm when his truck dies on the frigid north slope.

Sunday, August 26th, 2012

13: Cold-Blooded

On the Dalton, extreme temperatures have the oil fields on the verge of a cold weather shutdown, leaving Jack Jessee scrambling to get out of town. Austin makes a time saving decision to not chain up, but it leaves his load spinning toward the edge. Darrell Ward also rolls the dice to save time, but his risky decision forces him into a desperate situation on one of the Dalton s steepest inclines. And it s the final trial for Porkchop, and former trainer Phil Kromm is the judge. On the Dempster, massive snowfall has the road closed, cutting off northern Canada s only lifeline. Alex must brave the brutal conditions to deliver the machinery the DOT needs to open the road. And on the Winter Roads, Hugh's drive to save his season jeopardizes his 18 year friendship with Rick Yemm.

Sunday, September 9th, 2012

14: Chopping Block

On the Dempster, Alex is hauling a dangerous load of deadly compressed gasses, but at hurricane alley, high winds have already pushed one truck off the road, and any mistake Alex makes could have explosive consequences. In Alaska, load count rivals Jack Jessee and Darrell Ward are both determined to take the top spot, but Jack gets derailed by a torturous load that leaves his chance at victory in question. Austin meets a trucker stuck on Atigun Pass, and he puts his heavy haul load, and his life, on the line to help out the fellow driver. Porkchop meets the boss to answer for his performance on the road, and with the season coming to a close, Lane is forced to make the call that will keep the loads moving. On the Winter Roads, Rick s looking for a little payback after being ditched by Hugh on their previous run, but his actions leave his cargo in danger, and it s up to Hugh and Vlad to find a way to save the load or miss out on the paycheck.

Sunday, September 16th, 2012

15: Race the Melt

On the Dalton, Jack Jessee and Darrell Ward are dispatched across the ice to make the final run to the village of Nuiqsut, but with the road scheduled to close at sundown, failure will leave them trapped on the wrong side of the water. Tied for the top of the load count, Austin Wheeler s looking to end the season as the new champ, but after weeks of heavy hauls and risky maneuvers, Austin may have finally pushed his truck too far. Returning former load count champion Ray Veilleux is trying to prove he still has what it takes after a breakdown put an end his first haul. On the Dempster, Alex gambles with an extra large trailer to haul all of the season s final supplies, but the high winds of hurricane alley put his fragile plywood trailer to the test. In Manitoba, the Winter Roads are melting fast and if Hugh and Rick can t put days of animosity aside and work together, they ll both end up stuck in the bush until the roads form next season.

Sunday, September 23rd, 2012

16: The Final Showdown

Spring comes to the top of the world as across North America, drivers are racing to deliver the last loads of the season before the ice melts away. On the Dalton, the load count race is too close to call as Jack and Darrell race neck and neck, but an aggressive move by Darrell Ward leaves Jack Jessee in the dust, and has the ace wondering if he s lost the load count title. Austin Wheeler gets another chance to end his season strong when his truck comes out of the shop, but the giant modular building he s hauling may be too much for his failing engine to handle. Alex Debogorski has to cross the ocean with supplies for the village of Tuktoyaktuk, but the arctic breakup has the ice shattering beneath his wheels, forcing him to do the one thing drivers are never supposed to do: stop on the ice. On the Winter Roads, Hugh and Rick return to Winnipeg to cash out, but a seasons worth of bad blood leads to an explosive showdown with Polar Industries owner Mark Kohaykewich.
Season 7
Sunday, June 9th, 2013

1: Collision Course

"The Polar Bear," Hugh Rowland quits his job at Polar Industries and joins team with a local dispatcher to start his own trucking company. Meanwhile, his former company plans to settle the score by hiring Ice Road Trucker experts Alex Debogorski, Lisa Kelly, and Darrell Ward. This season, both teams will vie to carry the most loads from Manitoba, Canada.

Sunday, June 16th, 2013

2: Art Attack

VP Express finally delivers their first loads of the season, but after a heated confrontation with owners Hugh Rowland and Vlad Pleskot, new hire Art Burke falls behind the bosses on the way back home. When his truck breaks down hundreds of miles from Winnipeg, Art suddenly finds himself stranded and alone. Polar snags a lucrative new contract, but it's over one of the most dangerous roads in Manitoba. Darrell Ward is the first to blaze the trail, but when he fails to conquer a mammoth incline, he's sent rolling backwards onto the ice. Fellow Polar drivers Lisa Kelly and Alex Debogorski follow close behind, but Lisa's broken wrist threatens to shut her down in the remote Canadian wilderness.

Sunday, June 23rd, 2013

3: Fear the Crack

With loads needed to be hauled for their half million dollar contract, VP bosses Hugh Rowland and Vlad "The Mad Russian" Pleskot agree to keep struggling new hire Art Burke aboard. But they bring in new ice road hopeful Todd Dewey to keep freight moving and put pressure on Art to perform. In a convoy with Hugh and Art, Todd is put to the ultimate test as he faces the first ice crossing of his career. After rival Polar Industries snags a deal to haul loads over a newly opened road, Darrell Ward is sent out to test it, but his truck has a problem that could prove to be deadly. Lisa races to get off the winter roads and back into the load count battle with rival VP Express. While Alex Debogorski retraces his steps over the deadly Shamattawa trail with a giant forklift, knowing a successful delivery will help Polar hold off his old rival Hugh.

Sunday, June 30th, 2013

4: Ice Rodeo

Hugh's new company is in trouble. Mechanical trouble and angry employees cause him grief. Meanwhile, Lisa gets a chance to prove herself with her heaviest load of the season. Darrel faces a new problems.

Sunday, July 7th, 2013

5: World War Hugh

In the war for supremacy on the winter roads, Polar Industries has pulled ahead of rival VP Express. But VP boss Hugh Rowland isn't ready to go down without a fight. To keep his half million dollar Wasagamack contract moving, Hugh hits the road on his own. But trouble strikes when his trailer brakes go out. VP rookie Todd Dewey gets sent on a solo mission behind Hugh. To prove he's got what it takes to run on North America's toughest roads, he's determined to catch up to the boss. Art Burke must watch the action from the sidelines as his truck is still suffering in the shop. Polar scores a lucrative contract hauling million dollar parts for a water treatment plant. Darrell Ward successfully completes the mission, but after truck problems delay his trip, Alex Debogorski is forced to leave a day late. Hauling a school bus, Alaskan icon Lisa Kelly must pass along a thin crossing only moments after a rival trucker pressures the ice with a forty ton load.

Sunday, July 14th, 2013

6: Hail to the King

The battle for winter roads supremacy turns personal when VP Express boss Hugh Rowland steals a driver from Polar Industries and convinces the new hire to block his former employer's front gate with his truck. Alex Debogorski looks to lock in one of Polar's biggest contracts. But when a fire erupts in his cab, the forty-year veteran could lose more than just a paycheck. Polar boss Mark Kohaykewych shows his faith in Lisa Kelly when he sends the Alaskan icon on a challenging one-day round trip mission. At VP Express, drivers Art Burke and Todd Dewey must complete the longest haul of the season. But when Todd's battery explodes and showers him with corrosive acid, both his truck and his health are put in jeopardy. And in the northern most reaches of Manitoba, the self described King of Obsolete, Joey Barnes, dares to truck beyond the winter roads.

Sunday, July 21st, 2013

7: Load Rules

Alex Debogorski races to complete one of Polar's most critical hauls of the season after a dashboard fire nearly costs him more than just a paycheck. Lisa's forced to stop in the middle of a frozen lake when she loses sight of the road. Darrell Ward's patience with Polar reaches its limit after he fails to receive a promised load. At VP Express, Art Burke and Todd Dewey run into trouble when they find their high priced hauls frozen in the snow. And the King of Obsolete's convoy breaks through the ice on one of the most remote trails in Manitoba.

Sunday, July 28th, 2013

8: Art Of War

The landscape in the battle for winter roads supremacy is shaken to the core as Art Burke locks horns with VP Express bosses Hugh Rowland and Vlad Plescott while at Polar, Darrell Ward confronts owner Mark Kohaykewych. Alex Debogorski gets stuck on a pressure ridge hauling a $100K load on the ice. And Lisa Kelly encounters her most treacherous ice crossing of her young winter roads career.

Sunday, August 4th, 2013

9: Haul of the Wild

Drivers Lisa Kelly, Alex Debogorski, Art Burke and Darrel Ward all attempt to conquer a remote, unmonitored trail, as the battle for Ice Road supremacy presses on. From lake crossings on thinning ice to wrong turns in the wilderness, the crew from Polar is put to the test. Meanwhile, rival VP Express' run over the melting roads leads to trouble when boss Hugh Rowland crashes into the ditch. Plus, Hugh shakes up the winter roads war when he makes Lisa an offer she might not be able to refuse.

Sunday, August 11th, 2013

10: Jagged Little Hill

As the end of the season nears, Polar tries to fulfill their contract over the unregulated road to Utik Lake. But when a jackknifed truck blocks the remote trail, it's up to Darrell Ward to move the wrecked rig all by himself. Lisa Kelly also braves the path to Utik with her heaviest haul of the season, and the melting roads give her a ride she'll never forget. New Polar hire Art Burke struggles on his first solo run as engine problems threaten to shut him down. At VP, rookie Todd Dewey's excavator haul causes multiple tires to blow out from under the massive weight. And The King of Obsolete's crew breaks through the ice at one of the northernmost destinations on the winter roads.

Sunday, August 18th, 2013

11: The Wrecking Crew

With only days remaining in the season to determine the load count winner, Polar and VP Express race to deliver hauls over the rapidly melting roads. At VP, boss Hugh Rowland drives a fire truck up the rugged route to Wasagamack. But before hitting the trail, he makes an unwelcome surprise visit at the Polar yard. Rookie Todd Dewey tries to make it back to Winnipeg with a load so light, he struggles to gain any traction. Polar driver Alex Debogorski is unable to manage the slick roads and crashes grill first into the ditch. Polar convoy Darrell Ward and Lisa Kelly hit the road with the widest haul of the season. But when Darrell's truck is unable to pull the monster load any further, it's up to Lisa to take it the final stretch. And Polar driver Art Burke is forced to break the cardinal sin of ice road trucking–never stop on the ice!

Sunday, August 25th, 2013

12: Winter Takes All

As the ice roads melt away, Polar and VP Express are neck and neck in the load count. Racing to come out on top this season, both Polar and VP take on a late season mission to the remote village of God's Lake. Every driver joins the massive race, hoping their company comes out on top. But with the roads melting, getting in is only half the battle. Every driver must make it off the roads before they melt away or risk losing their truck and cargo to the Manitoba backwoods. It's the final dash for the cash, and only one company can win the load count.
Season 8
Monday, July 7th, 2014

1: The Gathering Storm

As the season opens, the race begins for VP Express and Polar Industries. This year both companies face a much bigger adversary, the Polar Vortex, bringing with it the worst winter conditions in a century. With the storm only days away, it's a race for loads. Lisa Kelly and Darrell Ward return to lead team Polar to victory, while Art Burke and Todd Dewey both set out to prove to the boss that they can deliver with the best of them. Meanwhile, at VP Express, seasoned pros and former rivals Alex Debogorski and Hugh Rowland join forces and head out into the frozen frontier.

Monday, July 14th, 2014

2: Rushin' Roulette

The truckers attempt to deliver their loads as a huge storm approaches. Lisa and Art have to deal with a deadly shutdown. Darrell and Todd don't get along and Alex is searching for divine assistance on thin ice.

Monday, July 21st, 2014

3: Into the Vortex

A brutal storm descends on the winter roads, and frozen hell comes with it. Blinding winds, driving snow, and bone-chilling cold assault the ice road truckers as they fight their way through the storm of the century to deliver their critical cargo. But even the toughest truckers on the planet are no match for Mother Nature, and losing this battle might cost them their lives.

Monday, July 28th, 2014

4: Snow Bound

A monster storm brings record breaking snowfall onto the winter roads. Polar drivers Darrell and Todd try to muscle through, while the rest of the team fights to survive, stranded in the wild with no help in sight and no hope on the horizon. Meanwhile, despite frigid temperatures the war between VP Express and Polar reaches a boiling point.

Sunday, August 3rd, 2014

5: The Storm Troopers

The battle royal with Mother Nature continues as the Ice Road Truckers fight through the storm of the century. Art, Todd, and Lisa press their luck on ice that is buckling under the weight of heavy snow. As conditions deteriorate, Alex is left running on fumes and in desperate need of a lifeline. Darrell goes toe-to-toe with his boss in a fight that'll be a game changer on the winter roads.

Sunday, August 10th, 2014

6: The Lone Wolf

A defection in the ranks takes the battle for the winter roads to a whole new level. Hugh hatches a plan for VP Express to crush the competition, hauling the most lucrative load to date across treacherous terrain. The pressure is on Todd and Lisa to up their game and push further out into the frozen frontier.

Sunday, August 17th, 2014

7: Blazing the Trail

With temperatures on the rise, conditions on the ice roads quickly deteriorate. The truckers from Polar and VP Express are pushed to the brink, crossing thin ice on their way to deliver critical loads. Lisa and Todd go where no other trucker this season has gone before, tackling a remote road that's completely untouched. After cutting ties with Polar, Darrell races to deliver loads to make up for lost time. Art's mishaps on the ice roads could cost him his job.

Sunday, August 24th, 2014

8: Highway to Hell

Lisa and Todd embark on one of the toughest missions of the season, tackling an untamed trail dubbed the `Highway to Hell'. Darrell Ward steals business out from under his former boss at Polar Industries. A crash could mean the end of Alex's trucking season.

Sunday, September 7th, 2014

9: Flirtin' with Disaster

With Darrell's new company on a roll, he calls in a surprising reinforcement, but can this new team member hack the treacherous ice roads. A brush with near disaster could cut Hugh's season short. And, Lisa and Todd convoy into unchartered territory on a privately built, unmaintained road through the frozen frontier.

Sunday, September 14th, 2014

10: Icing on the Lake

Darrell continues teaching Reno how to drive the ice roads, but Dad's overprotective ways may be too much; Art gets some royal help on a trip far north; faulty wiring could sink Alex's cement load; Lisa and Todd hit a road block in their race to keep Polar in the load count competition.

Sunday, September 21st, 2014

11: Journey to the End of the Earth

With temperatures rising and the winter roads quickly melting away, it's a mad dash to the finish line. VP Express and Polar are neck and neck in a race to end the season on top. Polar drivers Lisa, Art and Todd embark on an epic journey up the longest seasonal winter road in the world. VP stays closer to home, traveling treacherous roads in a late attempt to boost their load count.

Sunday, September 28th, 2014

12: World's End

The end of the line is here. The Polar drivers face the long, difficult journey back down the world's longest seasonal winter road. Lisa has to make a game-changing decision...help a competitor push further into the arctic unknown or stick with her teammates and convoy back to Polar headquarters. Her decision could be costly as conditions quickly deteriorate.
Season 9
Sunday, August 2nd, 2015

1: Crossing Enemy Lines

In the Season 9 premiere, Darrell Ward attempts to poach a legendary rival driver from Polar Industries, which could spark an all-out war.

Sunday, August 9th, 2015

2: Icy Grave

The war for ice road supremacy is heating up and Polar Industries is pushing their drivers to the absolute limit. Art Burke must cross one of the longest winter roads in the world. Polar's top driver, Todd Dewey, is forced to dig himself out of mountains of fresh snow or risk a dangerous night in freezing temperatures. Rival, Darrell Ward, takes a load over a newly opened road littered with abandoned trucks frozen in time.

Sunday, August 16th, 2015

3: Trail Blazers

Polar Industries goes for the record books, sending driver Todd on a risky run to deliver the heaviest load in company history. But will the weight prove to be too much on a tenuous ice crossing? Art is sent on a high stakes rescue mission and finds the job more than he bargained for. Lisa lands an exclusive contract over one of the wildest trails in Canada. Darrell steals a load from Polar, leading to a clash between him and Mark.

Sunday, August 23rd, 2015

4: New Cold Blood

Polar boss Mark Kohaykewych shakes things up when he brings new soldier Mike Simmons into the winter roads battle. But when the rookie's paired with company wildcard Art Burke, it makes for a rocky trip. Top dog Todd Dewey and rival Darrell Ward both hit a newly opened trail, but when Todd breaks down in the middle of nowhere, he might be out of luck and out of time. Polar veteran Alex Debogorski gets lost and must rely on pure instinct to find his way out. And new business owner Lisa Kelly faces an ice road trucker's nightmare on a dangerous crossing.

Sunday, August 30th, 2015

5: Power Trip

New business owners Darrell and Lisa get the jolt they need with a high stakes mission of transformers desperately needed for a distant town's electrical supply. Polar's top dog Todd Dewey runs into trouble with a government contract. Truck problems have Polar driver Art Burke's season headed for the gutter. Ice road rookie Mike Simmons tries to get over the hump on his first solo delivery.

Sunday, September 13th, 2015

6: Break On Through

Darrell Ward and Lisa Kelly try to make good on a power play for their young company but could lose everything when Darrell's truck breaks down. Polar driver Todd Dewey must backtrack hundreds of miles to recover lost freight or risk losing a vital contract. Rookie Mike Simmons' inexperience costs him on one of Canada's toughest winter roads. And as trails and crossings continue to melt, Art Burke finds himself fighting for his life on the ice.

Sunday, September 20th, 2015

7: The Art Of Survival

The battle gets down and dirty as the roads melt beneath the drivers' wheels. Art Burke fights to keep his rig above ground on a melting ice crossing, while fellow Polar driver Alex Debogorski fights his way up a mud covered mountain. Renegade rivals Lisa Kelly and Darrell Ward struggle on a trail at ground zero of the thaw, where getting stuck could sink their company for good.

Sunday, October 4th, 2015

8: Mother Nature Scorned

In the midst of the early thaw, Darrell and Lisa struggle to make it home over the hardest hit trail on the winter roads system. Art and the King of Obsolete reunite to haul a giant double trailer over over a slick path. Veteran Alex Debogorski races against the clock to deliver to a town in need before the road closes, while fellow Polar driver Todd Burke finds a unique way to conquer a melted ice crossing.

Sunday, October 11th, 2015

9: Hell Freezes Over

The two rival companies join to take on the biggest challenge in Ice Road Truckers history--pulling a cat train across the Hudson Bay. But when the untested ice shatters under the the weight of the heavy haul, it becomes a desperate fight for survival.

Sunday, October 18th, 2015

10: Icy Alliance

In the season's dramatic finale, Lisa and Todd struggle to complete their daring joint venture across the frozen Hudson Bay. Darrell braves the most torn up trail remaining on the winter roads. Art must face the last open ice crossing and his first since his near fatal trip weeks earlier. Deep in the thawing wilderness, a tanker sideswipes Alex.
Season 10
Thursday, August 4th, 2016

1: Against All Odds

Experts predict a small window of opportunity, so truckers must defy the odds to get their loads delivered or risk financial ruin that will also impact their communities.

Thursday, August 11th, 2016

2: Feeling the Heat

At Polar, a truck crashes into a snowbank. Legendary Alex Debogorski makes his return by taking on an untested crossing. The Polar boss tests a new driver. Lisa Kelly encounters a monster incline. Two long-time rivals meet deep in the wilderness.

Thursday, August 18th, 2016

3: Breakdown

Lisa Kelly becomes stranded hundreds of miles from the nearest town. Darrell Ward takes a risky off-road short cut that's untested by any other truck. Art Burke comes upon a melting ice crossing and a load that's right at the weight limit. 22-year-old Steph Custance learns whether she'll be driving for Polar.

Thursday, August 25th, 2016

4: Trial By Ice

Darrell Ward and Lisa Kelly head into Alberta looking to expand their company, and encounter a trail called "the Death Road"; Art Burke takes on the ice crossing where he nearly lost his life; Polar's top dog Todd Dewey takes rookie Steph Custance under wing, as she embarks on her first ice-roads journey.

Thursday, September 1st, 2016

5: The Rookie

22 year old Steph Custance tries to conquer the first ice roads of her career, but an ice crossing pushes her to the limit. As temperatures rise, Alex Debogorski runs into a road block. Art Burke is acting as a diplomat for Polar by delivering to a new remote community. Darrell Ward braves an unregulated winter road.

Thursday, September 8th, 2016

6: Bridge to Nowhere

Darrell Ward faces off with a trail named "The Obstacle Course". Todd Dewey struggles to clear a melting ice bridge. Veteran Alex Debogorski is pushed to his limits hauling an oversized fuel tank and Art Burke finds an ice crossing in the middle of the night.

Thursday, September 15th, 2016

7: Into the Fire

Polar driver Steph Custance braves one of the longest ice crossings on the winter roads map and to make things worse, she is all alone. Darrell Ward attempts a triple delivery in a single day, meanwhile Lisa Kelly is stopped dead in her tracks by an engine fire. Todd Dewey celebrates his birthday stuck on the edge of a closed road.

Thursday, September 22nd, 2016

8: Hell Nino

Todd must fix his truck or risk being stranded 100 miles form the nearest town. Alex Debogorski has to cross a creek that has thawed in the middle of the road. On an important run for Polar Industries, Art Burke receives some news that could be devastating. Lisa Kelly battles an ice crossing unlike any she has seen before.

Thursday, September 29th, 2016

9: The Convoy

As the end of the season nears, Polar Boss Mark Kohaykewych makes a historic deal with Darrell Ward and Lisa Kelly to team up for a four truck convoy over a closed road. Alex Debogorski must complete one of the longest trails in the final hours to make a delivery and Art Burke's truck breaks down on the ice.

Thursday, October 6th, 2016

10: The Final Ride

In this seriesfinale: The four truck convoy faces fire and an ice crossing so thin, they must test the thickness themselves. After Art Burke's engine dies, he must ride back with Alex Debogorski to Winnipeg over a trail that destroys the old pro's truck.
Season 11
Thursday, August 24th, 2017

1: The Ice is Right

The ice is right? After two short seasons, the drivers are ready for what is forecast to be a cold and busy winter. But the tragic passing of legendary driver Darrell Ward leaves the community of drivers wondering who can take his place.

Thursday, August 31st, 2017

2: Jackknife Jeopardy

The ice road season is off to a bad start. Lisa Kelly finds herself in a real jam after jackknifing her truck deep in the backcountry. Then legendary trucker Alex Debogorski gets more than he bargained for when he falls through a patch of thin ice. But Todd Dewey is able to step it up when he comes to the aid of a stranded trucker.

Thursday, September 7th, 2017

3: Helter Melter

A sudden warm up threatens to derail the ice road season just as it kicks into high gear. Art Burke finds himself battling some of the scariest and slickest roads of his life. Meanwhile, Lisa Kelly is forced to ask her former boss, Mark Kohaykewych, for financial help after her truck sustains severe damage. And Alex Debogorski encounters a mystery man walking alone on an isolated winter road.

Thursday, September 14th, 2017

4: Meltdown Blues

After rising temperatures close the ice roads the drivers are stranded and praying for a freeze. When a blast of arctic air reopens the ice roads it's time for the drivers to put the pedal to the metal. But be careful for what you wish for as newbie Steph Custance falls victim to severe icing and winds up in a ditch. Meanwhile, Lisa Kelly, Art Burke and Todd Dewey are about to see if newly opened ice crossings are really ready for their big rigs.

Thursday, October 5th, 2017

5: The Son Rises

Polar Industries must deliver an oversized load hundreds of miles north on the winter roads; owner Mark Koyhaykewych recruits Lisa Kelly, then calls in Reno Ward, the 23-year-old son of the late Darrell Ward; and a blizzard adds a new layer of danger.

Thursday, October 12th, 2017

6: A Bridge Too Far

A small convoy heads out on the winter roads with oversize loads, but this treacherous journey over nearly impossible terrain will be the ultimate test for Lisa Kelly and Reno Ward. Meanwhile, Art Burke attempts to cross a frozen lake; Alex Debogorski helps a stranded fellow trucker; and a snowy road gives Todd Dewey all he can handle.

Thursday, October 19th, 2017

7: Of Ice and Men

The ice roads are at their meanest and slickest when Reno Ward has a disastrous encounter with a speeding pick up truck. Lisa Kelly then attempts to rescue him while her truck is pushed to the breaking point forcing her to leave Reno to fend for himself. Alex Debogorski finds out that small roads and oversized loads are not a good mix. Meanwhile, Art Burke is a man on a mission as he attempts to deliver a Zamboni to save an isolated community's hockey season.

Thursday, October 26th, 2017

8: The Big Skid

After constant wild weather it seems the winter roads want revenge. A big bump in the road takes out Art Burke's radiator and causes a coolant crisis. Todd Dewey put his rig in a deep snow bank while taking on a tight turn and Steph Custance's foray onto a wet ice crossing becomes a true regret. Meanwhile, Alex Debogorski is hauling a construction shack that may be too heavy for the ice, so the veteran trucker uses a steel sled to drag the huge haul across a frozen lake.

Thursday, November 2nd, 2017

9: Double Trouble

Lisa Kelly and Steph Custance team up for a challenging passage on the icy terrain; Art Burke brings a split load into the north country, hoping this will be his last load of the year; Todd Dewey hauls a double oversized camp shack.

Thursday, November 9th, 2017

10: One Last Lick

The spring thaw is in full melt mode as the drivers get in one last lick before the ice roads close for the season. Steph Custance is the first to experience the melt as she slips and slides deep into the trees off a slick road. Meanwhile Todd Dewey is struggling with a big load of construction material over a long and twisty trail. Art Burke is not too happy when he is pressured into retrieving a super heavy bulldozer over a dangerously melting ice crossing. Reno Ward takes a risky final run just to have his truck die on the ice and Lisa Kelly is heading home when she gets an emergency call to come to the rescue before it's too late.