update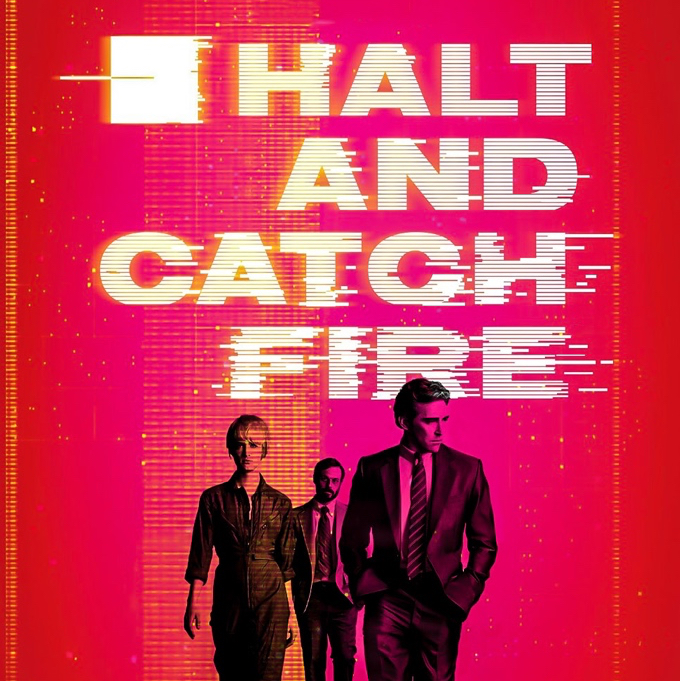 Season 0
not specified

2: Rise of the Digital Cowboys

A look at the "Silicon Prairie" setting outside of Dallas, the underlying Western motifs, and character arcs.

not specified

3: Setting the Fire: Research and Technology

A look at the burgeoning computer industry in Texas, the crew's real life experiences with the time and technology, ensuring technological and period accuracy, real world references, and more.

not specified

4: Inside Episodes 101-110

Episode-by episode summaries and discussions. Included are Episode 101 (5:44), Episode 102 (5:04), Episode 103 (5:02), Episode 104 (5:15), Episode 105 (5:09), Episode 106 (5:21), Episode 107 (5:26), Episode 108 (5:13), Episode 109 (6:13), and Episode 110 (6:08).

not specified

6: Inside Episodes 201-210

not specified

7: History of Now

not specified

8: Joe's Strategic Benchmarks

not specified

9: Tour of An '80s Startup

Take a tour of the Mutiny House with Mackenzie Davis and Kerry Bishé.

not specified

10: Set Tour With Lee Pace And Scoot McNairy

Lee Pace and Scoot McNairy give fans a tour of the various locations that make up the Halt and Catch Fire soundstage.

Thursday, May 21st, 2015

5: A Look at Season 2

Go behind the scenes for a look at what's in store in Season 2 of Halt and Catch Fire.

Thursday, May 21st, 2015

1: A Look at Season 2

Go behind the scenes for a look at what's in store in Season 2 of Halt and Catch Fire.
Season 1
Sunday, June 1st, 2014

1: I/O

Cardiff Electric gets a new employee. He's apparently worked for the likes of IBM. But after he gets the new job, it's clear that he is not exactly what he claims to be.

Sunday, June 8th, 2014

2: FUD

After surviving a visit from IBM, Joe's team must overcome internal differences and begin the technical feat of building the new machine.

Sunday, June 15th, 2014

3: High Plains Hardware

Gordon and Cameron struggle to make Joe's vision a reality; Joe and Bosworth seek the funds to make the new machine.

Sunday, June 22nd, 2014

4: Close to the Metal

As Cameron nears completion of the BIOS, a crisis threatens the project's future and requires all hands on deck to save the machine.

Sunday, June 29th, 2014

5: Adventure

Cameron bristles under a new manager as Joe and Gordon attempt to procure a key piece of new technology for the computer.

Sunday, July 6th, 2014

6: Landfall

A breakthrough by Cameron places her at odds with Gordon, leaving Joe to make a tough decision. Meanwhile, Hurricane Alicia spurs some personal revelations.

Sunday, July 13th, 2014

7: Giant

A visitor from Joe's past threatens his newfound connection with Cameron. Meanwhile, with Donna out of town, the toll of Gordon's work catches up with him.

Sunday, July 20th, 2014

8: The 214s

Scandal hits Cardiff Electric as the team finalizes preparations for COMDEX. Meanwhile, Bosworth makes a sacrifice for the good of the PC program.

Sunday, July 27th, 2014

9: Up Helly Aa

Unforeseen opponents and new complications threaten to derail the Cardiff Electric team's work at COMDEX.

Sunday, August 3rd, 2014

10: 1984

As Gordon and Joe prepare to ship the Giant, a suspicious defect calls their partnership into question. Cameron takes her future into her own hands.
Season 2
Sunday, May 31st, 2015

1: SETI

Cameron and Donna's gaming company, Mutiny, reaches a critical stage; Joe and Gordon are reunited.

Sunday, June 7th, 2015

2: New Coke

Joe begins a new job after meeting Sara's father. Gordon grapples with his newfound freedom. Donna is jolted by Cameron's surprising hire at Mutiny.

Sunday, June 14th, 2015

3: The Way In

The Clarks receive a surprising invitation as Bosworth tries to reconnect with his former life. Meanwhile, a problem from within Mutiny threatens its survival.

Sunday, June 21st, 2015

4: Play with Friends

Joe and Gordon work together to bring about Joe's vision. There is tension between Cameron and Donna.

Sunday, June 28th, 2015

5: Extract and Defend

Cameron and Joe clash, leaving Cameron in a tailspin. Gordon attempts to deal with some difficult news.

Sunday, July 5th, 2015

6: 10Broad36

Gordon is back in California, hoping to reconnect with his brother. Joe uses the leverage that he has.

Sunday, July 12th, 2015

7: Working for the Clampdown

Gordon and Donna harbor secrets from one another as Gordon launches a new venture. Meanwhile, at Mutiny, an acquisition puts Cameron's principles to the test.

Sunday, July 19th, 2015

8: Limbo

Cameron and Tom try to come to terms at Mutiny's user picnic. Meanwhile, Gordon searches for answers, as Joe and Sara say goodbye to Dallas.

Sunday, July 26th, 2015

9: Kali

Left reeling by the launch of a rival, Mutiny takes measures to ensure its survival. Meanwhile, Gordon pays a price in an attempt to quell his paranoia.

Sunday, August 2nd, 2015

10: Heaven is a Place

When the Clark family descends into crisis, Gordon helps Joe. Cameron envisions a new future for Mutiny.
Season 3
Tuesday, August 23rd, 2016

1: Valley of the Heart's Delight

Donna and Cameron explore their options to expand beyond chat. Gordon settles in at Mutiny and Joe launches his latest product.

Tuesday, August 23rd, 2016

2: One Way or Another

While Cameron and Donna struggle to find venture capital, Joe hires a key coder, leaving the rest of the team at a loss.

Tuesday, August 30th, 2016

3: Flipping the Switch

Tensions rise at the office, as Gordon and Donna's personal life spills into work. Joe meets with the MacMillan board.

Tuesday, September 6th, 2016

4: Rules of Honorable Play

Donna and Cameron have a hard time coming to a mutual agreement on their acquisition. Gordon discovers the importance of teamwork through laser tag.

Tuesday, September 13th, 2016

5: Yerba Buena

Gordon and Donna decide to treat themselves to a vacation at home instead of camping. Bos and Cameron return to Texas. Ryan and Joe have a revelation.

Tuesday, September 20th, 2016

6: And She Was

Tensions rise over an offer to buy Mutiny. Donna has a weekend alone, while Gordon and Cameron bond over video games. Joe has a standoff with the board.

Tuesday, September 27th, 2016

7: The Threshold

Joe and Ryan deal with the consequences of Joe's decision. Cam and Donna fight about the future and Gordon has a crisis of conscience.

Tuesday, October 4th, 2016

8: You Are Not Safe

Diane, Bos, and Donna hit the road in hopes of building support for Mutiny; everyone else awaits the big day, and Joe approaches Cam for a favor.

Tuesday, October 11th, 2016

9: NIM

Donna tries to bring everyone together at Comdex with her vision of the Internet's future, and Gordon faces a strong-willed Joanie.

Tuesday, October 11th, 2016

10: NeXT

While Donna's vision inspires a spirited discussion about the next big thing, the end result may not make everyone happy.
Season 4
Saturday, August 19th, 2017

1: So It Goes

As the fourth and final season opens, Gordon enjoys success while Joe works to keep their web project afloat. Cameron extends a business trip while Donna launches a new venture.

Saturday, August 19th, 2017

2: Signal to Noise

Joe and Cameron talk on the phone; Donna promotes her assistant; Gordon's business buckles under pressure from a larger competitor.

Saturday, August 26th, 2017

3: Miscellaneous

Cameron promotes her game at an industry conference; Donna squares off against old rivals; Gordon struggles to support Joe's newest idea.

Saturday, September 9th, 2017

4: Tonya and Nancy

Cameron buys a plot of land to recenter; Joe and Gordon hire a team of websurfers to map the web; Donna focuses her team on the mission ahead.

Saturday, September 16th, 2017

5: Nowhere Man

Donna struggles with suspicion; Bosworth hits a breaking point; Joe confesses to Gordon while Cameron faces past mistakes.

Saturday, September 23rd, 2017

6: A Connection Is Made

Donna makes a play for a heavy hitter; Gordon confronts his daughter about an issue at school; Cameron finds a new fan; Joe sees a new side of Haley.

Saturday, September 30th, 2017

7: Who Needs a Guy

Joe and Gordon discuss Comet's future; Donna takes a vacation; a new collaborator challenges Cameron; Bos and Diane make a life-altering choice.

Saturday, October 7th, 2017

8: Goodwill

Cameron helps Donna pack up; Bos makes his famous chili; Joe helps Haley recover a memorable keepsake.

Saturday, October 14th, 2017

9: Search

Donna faces a professional crossroads; Joanie takes a trip; Joe unveils Comet's new look; Cameron asks a favor from a one-time collaborator.

Saturday, October 14th, 2017

10: Ten of Swords

In the series finale, Donna celebrates a milestone with her closest allies; Cameron contemplates saying goodbye as Joe confronts an uncertain future.