update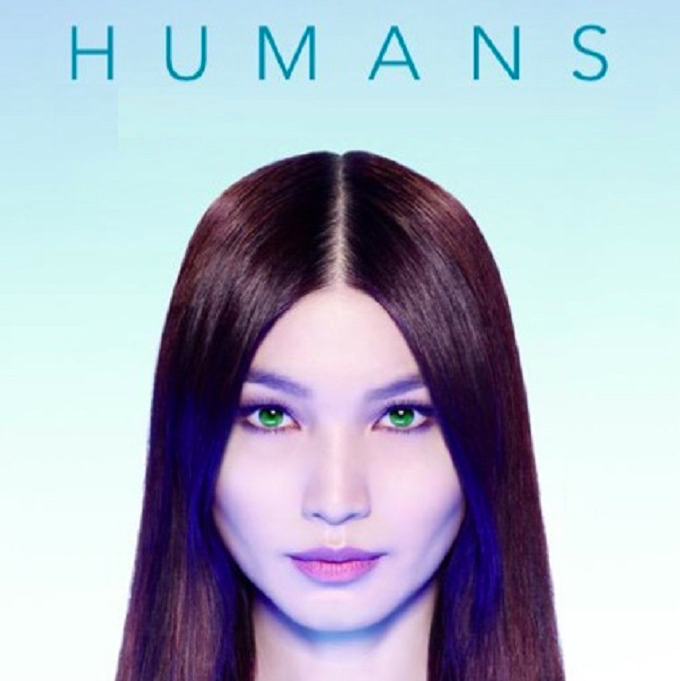 Season 0
Saturday, October 29th, 2016

1: How to Build a Human

To coincide with the arrival of the second series of Humans, Gemma Chan – who plays the android Mia in the sci-fi drama – meets the folk from around the world making leaps and bounds in artificial intelligence. She visits a project that is attempting to create a computer more powerful than the human brain, and embarks on an experiment to create a robotic version of herself, before testing out its ability to create "human" responses.
Season 1
Sunday, June 14th, 2015

1: Episode 1

The Hawkins, a loving but troubled family decide to buy a 'Synth' called Anita, but they start to suspect there's something unusual about her...

Sunday, June 21st, 2015

2: Episode 2

Laura is suspicious of Anita, and feels threatened by her presence. Hobb holds Fred prisoner in his facility, but while Hobb's superiors marvel at this unique specimen, Fred voices his fears about what this means to humanity. After a violent incident, Niska escapes her brothel prison, pursued by Karen and Pete. Leo's quest for information takes him to increasingly dangerous places. George's worst fears are realised when the health service give him a new Synth, Vera, who he immediately despises.

Sunday, June 28th, 2015

3: Episode 3

Laura finds herself at odds with her family when she tries to return Anita to the shop, but Laura is begrudgingly forced to keep her when Anita saves Toby from a near-fatal road accident. Joe suggests that Laura is imagining Anita's strange behaviour, but he can't help noticing how human Anita appears when he has to check her for damage. George seems to have submitted to Vera's joyless routine, but he is actually hatching a daring plan to escape with Odi. Pete and Karen investigate a murder at a brothel, but after Pete's hot temper earns him a suspension, he finds himself stuck at home with Simon.

Sunday, July 5th, 2015

4: Episode 4

Laura feels vindicated when Mattie tells her that she has seen Anita acting strangely. Laura insists that the family take Anita for testing and they're shocked to discover she's 14 years old. After meeting Leo through the Headcracker forum, Mattie thinks she might have an idea. Pete becomes stir crazy, stuck in the house with Simon.

Sunday, July 12th, 2015

5: Episode 5

News of the Killer Synth finds its way into the media, causing widespread panic, and placing Karen under even more pressure to track down the alluring fugitive Niska. However, it seems there may be an ulterior motive to her hunt for the murderous synth. Meanwhile, the Hawkins debate whether to keep Anita in light of their recent discovery that she is not quite as new as she seemed, and while Joe worries his domestic synth might inadvertently reveal his secret, Mattie's decision to place her trust in Leo could put an end to the family's arguments.

Sunday, July 19th, 2015

6: Episode 6

The fractured Hawkins family reaches its lowest ebb, with dad Joe in exile, and Mattie, Toby and Sophie tired of their parents' lies. As the situation reaches breaking point, Laura decides it is time to tell the truth, and her confessions has incredible consequences for household synth Anita. Meanwhile, Karen finally discovers `killer synth' Niska's whereabouts, and a joyful reunion for the runaways is cut tragically short when a brutal betrayal forces one of their number to make the ultimate sacrifice.

Sunday, July 26th, 2015

7: Episode 7

Rejected and alone, Karen sets out to George's house in search of Niska. Meanwhile, Pete is determined to find out who Karen really is, but his enquiries reveal a truth stranger than he could ever have imagined. The hunted synths gather at the Hawkins, grateful to Laura and family for providing refuge. As humans and synths live alongside each other in peace, could this be the harmonious future that Leo and co have longed for? But as Hobb gets closer, it may be too late for them to find out.

Sunday, August 2nd, 2015

8: Episode 8

With the Synths now in captivity, Hobb attempts to extract Elster's consciousness programming from their brains. There ends up being one final piece of the puzzle missing that nobody, including Leo could ever have imagined though. The devastated Hawkins family come to realise much Mia mean to them and their courage is put to the test as they take on Hobb and his forces in an effort to save the Synths from their imprisonment.
Season 2
Sunday, October 30th, 2016

1: Episode 1

Niska is living as a fugitive in Berlin where an unexpected romantic encounter leads her to a huge decision with far reaching consequences. In the UK, Leo, Max and Mia are laying low in a coastal hideout while Mia works in a local cafe as 'Anita' to pay for their supplies and stay connected to the human world. Leo and Max come to the aid of Hester, a very special Synth, but when a mysterious organisation begins to pursue them, there's a tragic outcome. The Hawkins family are struggling to put past events behind them as they settle into a new home. In San Francisco, Athena Morrow, a fiercely-driven scientist researching AI is recruited by charismatic Milo Khoury, the entrepreneurial force behind tech company Qualia, for a top-secret project to create conscious Synths for the mass market.

Sunday, November 6th, 2016

2: Episode 2

Laura must decide whether to accept Niska's request, while Karen and Pete learn about a special Synth being sold for unprecedented amounts on the black market. Hester uses questionable means to gain information from her prisoner, and Leo faces a new mission. Mia takes a risk to help Ed but is her secret now in jeopardy?

Sunday, November 13th, 2016

3: Episode 3

Athena travels to the UK and her tragic secret is revealed. Niska's consciousness assessments begin. With more time at home Joe notices Sophie's increasingly eccentric behaviour. As Karen returns to work with Pete, cracks start appearing in their relationship. The Synths are forced to leave their hideout but Mia shocks them with a huge decision.

Sunday, November 20th, 2016

4: Episode 4

Mia and Ed get closer but their relationship is thrown into jeopardy when their secret is discovered. Toby gets closer to Renie but offends her when he breaks through her synthie mask. Things look bleak for Niska until Laura brings in a surprise witness. When Milo confronts Athena about her secret agenda, she persuades him her research could be mutually beneficial. Karen and Pete delve deeper into the mysterious 'seraphim' investigation. As Hester's influence over Leo becomes clear, cracks appear between him and Max.

Sunday, November 27th, 2016

5: Episode 5

When Mia risks falling into the hands of a mysterious organisation, she is forced to take drastic action. Odi struggles to find meaning, while Sophie is awestruck by Renie's 'Synthie' lifestyle. As Pete recovers from his assault, Karen makes an admission that rocks their relationship. Hester and Leo stake out the Silo and track down the sniper who killed Ten. Hester agrees to deal with her peacefully, but can she be trusted? Mattie leaves home to reconnect with Leo.

Sunday, December 4th, 2016

6: Episode 6

Athena challenges Milo's ethics and is shocked when he reveals his real plan. Mia's surprise return has ramifications for the Hawkins family. Mattie finds Leo but can she trust him with her secret? Max resolves to begin a new community of Synths; when he learns how far Leo is prepared to go to complete his mission, he takes matters into his own hands.

Sunday, December 11th, 2016

7: Episode 7

When Mattie reveals that the Synths are planning to break into the Silo, Laura is determined to find Niska and ask for her help. Mattie asks Max to help save Leo from Hester's influence. Toby receives a disturbing message from Renie. Karen seeks out Athena's expertise and makes a life-altering decision. Mia and Hester break into the Silo, but things don't go according to plan.

Sunday, December 18th, 2016

8: Episode 8

The acclaimed drama concludes. In the aftermath of the Silo tragedy Karen feels she and Sam have no future and takes matters into her own hands. Niska and Astrid prepare to return to Berlin, but can Niska really walk away from her family? Joe leaves Laura shell-shocked with a frank admission. Hester seeks revenge and will stop at nothing to hurt Leo.
Season 3
Thursday, May 17th, 2018

1: Episode 1

When fractures within the Synth community start to appear, all hope of stability comes under threat, and both families are brought back to fight for the Green-Eyes' survival.

Thursday, May 24th, 2018

2: Episode 2

A grieving Max must face the consequences of his painful decision. Laura discovers she's not being told everything at the Dryden Commission, while Joe uncovers Karen's shocking secret.

Thursday, May 31st, 2018

3: Episode 3

As Leo struggles to come to terms with being human, Mattie takes him back to the Hawkins' home, where a surprise night out allows them to confront their feelings for each other. Laura is determined to uncover the truth about the too-secret Operation Basswood and tries to enlist Dr Neil Sommer's help, only for things to take an unexpected turn. Joe reluctantly decides to help Karen with Sam, and Niska receives a mysterious message.

Thursday, June 7th, 2018

4: Episode 4

Laura leads a tense Dryden Commission on a visit to the Railyard, but will Agnes' anger threaten its success? Mia comes face to face with Ed forcing her to confront her past, while an evening out for Karen, Sam and Joe turns to tragedy.

Thursday, June 14th, 2018

5: Episode 5

While Sam reels from the events of Waltringham and Joe struggles to help him through it, truths are revealed and dangerous plans put into action at the Railyard.

Thursday, June 21st, 2018

6: Episode 6

Stanley and Anatole's true colours put Laura and her family directly in harm's way. With Mia speaking at the commission, Laura must do everything in her power to stop an awful attack. Leo and Mattie return to the Elster house where Leo comes to understand a painful truth, but Mattie has a secret that could knock their fledging relationship off course. Niska continues her mysterious journey that takes her to Wales, where she must defy all her instincts to survive.

Thursday, June 28th, 2018

7: Episode 7

Max must confront a friend turned foe. Laura reels from her heartbreaking decision, but when Mattie reveals her secret, she is spurred back into action. Niska's journey takes an unexpected turn, while Leo races to be by Max's side, but walks into danger.

Thursday, July 5th, 2018

8: Episode 8

In a dramatic showdown, Mia, Max and the synths go into battle with humans; Laura, Niska and Mattie face monumental and life-changing decisions.