update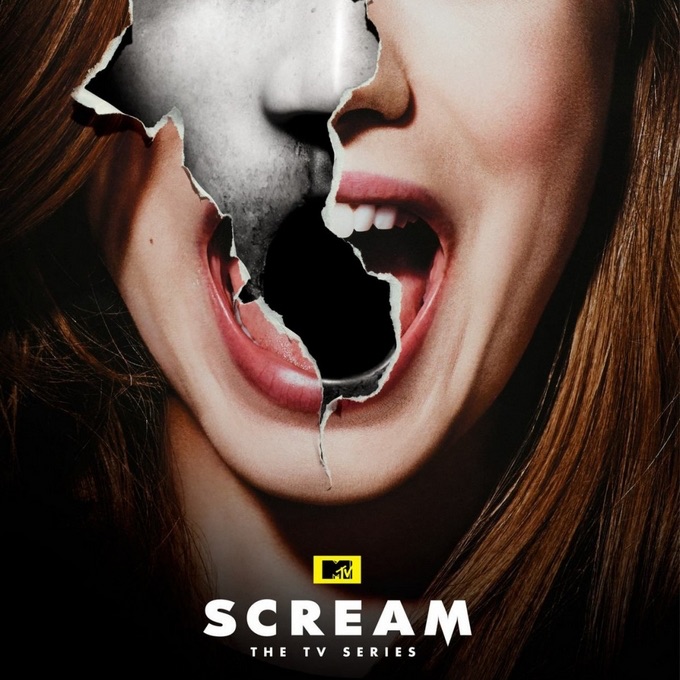 Season 0
Monday, May 23rd, 2016

12: If I Die: Audrey "I Love All Of You... Mostly"

Surviving once is lucky…twice? A miracle. With that in mind, the Lakewood 6 make some tell-all videos just in case they're not so lucky in round 2

Monday, May 23rd, 2016

13: If I Die: Brooke "Thanks For Seeing The Real Me"

Surviving once is lucky…twice? A miracle. With that in mind, the Lakewood 6 make some tell-all videos just in case they're not so lucky in round 2.

Monday, May 23rd, 2016

14: If I Die: Emma "One Surprise Left"

Surviving once is lucky…twice? A miracle. With that in mind, the Lakewood 6 make some tell-all videos just in case they're not so lucky in round 2

Monday, May 23rd, 2016

15: If I Die: Kieran "Thank You Lakewood"

Surviving once is lucky…twice? A miracle. With that in mind, the Lakewood 6 make some tell-all videos just in case they're not so lucky in round 2

Monday, May 23rd, 2016

16: If I Die: Jake "I Hope You Live"

Surviving once is lucky…twice? A miracle. With that in mind, the Lakewood 6 make some tell-all videos just in case they're not so lucky in round 2

Monday, May 23rd, 2016

17: If I Die: Noah "Welcome to the Morgue"

Surviving once is lucky…twice? A miracle. With that in mind, the Lakewood 6 make some tell-all videos just in case they're not so lucky in round 2

Monday, May 23rd, 2016

7: If I Die: Brooke "Thanks For Seeing The Real Me"

Surviving once is lucky…twice? A miracle. With that in mind, the Lakewood 6 make some tell-all videos just in case they're not so lucky in round 2.

Monday, May 23rd, 2016

6: If I Die: Kieran "Thank You Lakewood"

Surviving once is lucky…twice? A miracle. With that in mind, the Lakewood 6 make some tell-all videos just in case they're not so lucky in round 2

Monday, May 23rd, 2016

8: If I Die: Audrey "I Love All Of You... Mostly"

Surviving once is lucky…twice? A miracle. With that in mind, the Lakewood 6 make some tell-all videos just in case they're not so lucky in round 2

Monday, May 23rd, 2016

9: If I Die: Jake "I Hope You Live"

Surviving once is lucky…twice? A miracle. With that in mind, the Lakewood 6 make some tell-all videos just in case they're not so lucky in round 2

Monday, May 23rd, 2016

10: If I Die: Noah "Welcome to the Morgue"

Surviving once is lucky…twice? A miracle. With that in mind, the Lakewood 6 make some tell-all videos just in case they're not so lucky in round 2

Tuesday, May 31st, 2016

1: After Dark S2E1

First episode features Willa Fitzgerald, Bex Taylor-Klaus, John Karna, Carlson Young, Kiana Lede, & Amadeus Serafini.

Tuesday, July 19th, 2016

2: After Dark S2E8

Tuesday, August 16th, 2016

3: After Dark S2E12

Tuesday, October 18th, 2016

4: Halloween

Eight months after Kieran's arrest, Emma is struggling to focus on her future. Noah and Stavo have combined forces to create a best-selling graphic novel based on the Kieran Wilcox murders and Audrey is in a new relationship.

Tuesday, October 18th, 2016

5: Halloween II
Season 1
Tuesday, June 30th, 2015

1: Red Roses

After a Cyber-bullying video goes viral, the creator of the video and her boyfriend are murdered. While a group of friends mourn their friends' death they also fear that the murder's were done by a copy cat of a murderer twenty years before or maybe even the original killer himself.

Tuesday, July 7th, 2015

2: Hello, Emma

The death of another teen raises questions and leads to a rift between Emma and Audrey. A podcaster arrives in town to report on the past and present murders.

Tuesday, July 14th, 2015

3: Wanna Play a Game?

Emma discovers that her mom is keeping additional secrets; and the killer challenges her to a dangerous game.

Tuesday, July 21st, 2015

4: Aftermath

A mysterious message sends Emma and Audrey in search of answers.

Tuesday, July 28th, 2015

5: Exposed

Emma learns a heartbreaking secret after a scandalous video leak.

Tuesday, August 4th, 2015

6: Betrayed

The new prime suspect is someone close to Emma.

Tuesday, August 11th, 2015

7: In the Trenches

Emma races to save a friend from the killer's dangerous game of hide-and-seek.

Tuesday, August 18th, 2015

8: Ghosts

Emma reels from yet another death; a secret from the past is uncovered.

Tuesday, August 25th, 2015

9: The Dance

Emma, who doubts that the actual killer has been captured, teams with Piper to find answers at the Halloween dance.

Tuesday, September 1st, 2015

10: Revelations

Emma races to save another loved one; the killer's identity is revealed.
Season 2
Monday, May 30th, 2016

1: I Know What You Did Last Summer

Emma hopes she can move on with her life after returning to Lakewood, but she's soon haunted by a dream. In other events, an unknown someone threatens to expose Audrey's connection to Piper.

Monday, June 6th, 2016

2: Psycho

Tension results when Maggie shares too much about Emma's past; Emma tries to control her fears when someone unexpected arrives in town; and Noah investigates a new lead for his podcast.

Monday, June 13th, 2016

3: Vacancy

Emma works through the implications of her father's return; a bloody gift proves Audrey's stalker is progressing; Branson returns to Lakewood.

Monday, June 20th, 2016

4: Happy Birthday to Me

Brooke is worried about Jake's sudden disappearance until a gift arrives in time for Kieran's birthday party.

Tuesday, June 28th, 2016

5: Dawn of the Dead

The death of a loved one hits everyone hard and GW High goes into lockdown; suspicions rise among the Lakewood Five.

Tuesday, July 5th, 2016

6: Jeepers Creepers

Emma starts to question her friendships when tensions rise between her and her friends. Meanwhile, Noah reveals his latest theory about the identity of Piper's accomplice. Noah takes his investigations further.

Tuesday, July 12th, 2016

7: Let the Right One In

Eli takes Emma on a criminal adventure while Noah's relationship with Zoe escalates and the Killer lures Brooke and Audrey into a deadly trap.

Tuesday, July 19th, 2016

8: Village of the Damned

The killer forces Emma through deadly games during the Lakewood carnival and Brooke launches an attack on the town.

Tuesday, July 26th, 2016

9: The Orphanage

Emma and Audrey learn why they are being targeted while Noah loses something that is dear to him and a long missing body of evidence is located.

Tuesday, August 2nd, 2016

10: The Vanishing

Audrey and Emma are driven further apart, Maggie and Acosta worry about secrets from their past and Noah's affection for Zoe is used against him.

Tuesday, August 9th, 2016

11: Heavenly Creatures

In the wake of another murder, Emma and Audrey find themselves primes suspect when evidence appears implicating them both in the killing spree.

Tuesday, August 16th, 2016

12: When a Stranger Calls

Emma and Audrey must make a daring move. Finally facing off with the Killer, they unmask Piper's final surprise.

Tuesday, October 18th, 2016

13: Season Finale: Halloween / Halloween II

8 months after Kieran's arrest, Emma is struggling to focus on her future. Noah and Stavo have combined forces to create a best-selling graphic novel based on the Kieran Wilcox murders and Audrey is in a new relationship.

Tuesday, October 18th, 2016

14: Halloween II
Season 3
Monday, July 8th, 2019

1: The Deadfast Club

GhostFace is back! When a shadowy figure from Deion's past returns to haunt his present at the worst possible time, it threatens the lives of him and his newfound friends. And raises a deadly question... who's behind the mask?

Monday, July 8th, 2019

2: Devil's Night

With the Deadfast Club squarely in GhostFace's crosshairs, the group decides to turn the tables and set a trap for their would-be killer only to be shocked by what it catches.

Tuesday, July 9th, 2019

3: The Man Behind the Mask

On Halloween night, GhostFace lures the Deadfast Club out of the city to the suburbs; tricks rather than treats ensue, leaving the group of unlikely friends bloodied and battered.

Tuesday, July 9th, 2019

4: Ports in the Storm

Following GhostFace's latest, bloody game, the Deadfast Club fractures; when their tormenter puts them to another test, each member of the group is forced to choose who they trust the most.

Wednesday, July 10th, 2019

5: Blindspots

As suspicions sharpen and loyalties fray, the Deadfast Club desperately searches for the man behind GhostFace's mask only to be disturbed by what they find.

Wednesday, July 10th, 2019

6: Endgame

GhostFace's deadly game draws to an end; which of the Deadfast Club survive it long enough to win?