update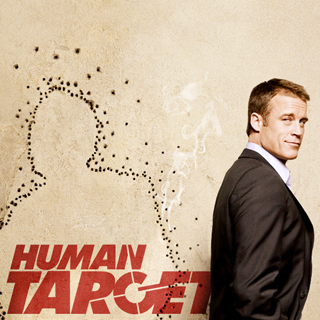 Season 0
not specified

1: Confidential Informant

not specified

2: Full Contact Television

not specified

3: Embassy Row: Deleted Scene 1

not specified

4: Embassy Row: Deleted Scene 2

not specified

5: Sanctuary: Deleted Scene

not specified

6: Christopher Chance: Deleted Scene 1

not specified

7: Christopher Chance: Deleted Scene 2

not specified

8: Embassy Row: Deleted Scene 3

not specified

9: Run: Deleted Scene
Season 1
Friday, January 15th, 2010

1: Pilot

Christopher Chance is hired to protect the engineer of California's first bullet train as it makes its maiden voyage from Los Angeles to San Francisco.

Monday, January 18th, 2010

2: Rewind

Chance and Winston encounter some severe turbulence when they work together to protect a client they have never met from an assassin aboard a passenger plane.

Monday, January 25th, 2010

3: Embassy Row

Chance races against time and crashes a black-tie affair at the Russian Embassy to find a friend's killer. As he becomes embroiled in an international arms deal, he meets his match in a beautiful female counterpart.

Monday, February 1st, 2010

4: Sanctuary

Chance needs a miracle to help protect a reformed thief from his vengeful former accomplices as they race to recover priceless religious artifacts hidden in a remote Canadian monastery.

Monday, February 8th, 2010

5: Run

Chance is hired to protect a district attorney who is running from her family's past and marked for murder because of her investigation into an organized crime family.

Monday, February 15th, 2010

6: Lockdown

Chance must break in then break out of the maximum-security high-rise headquarters of a weapons manufacturer when he is hired to rescue a genius engineer who is held prisoner by his murderous employers.

Sunday, March 7th, 2010

7: Salvage & Reclamation

Chance reunites with a fiery former flame when he is called to South America to rescue an archeologist whose discovery of a lost treasure makes him the target of a South American army and a deadly bounty hunter.

Sunday, March 14th, 2010

8: Baptiste

Chance's past comes into focus when he recruits FBI Agent Emma Barnes to help him stop his former partner from assassinating a visiting foreign dignitary. Meanwhile, Guerrero tests out a familiar face as a new recruit to the team.

Sunday, March 21st, 2010

9: Corner Man

Chance must protect a prize fighter on the run from a ruthless business man by entering a high-stakes underground fight league in Brussels.

Sunday, March 28th, 2010

10: Tanarak

Chance travels to a remote Alaskan island to find a missing doctor and expose an industrial giant's involvement in the death of a mining foreman.

Sunday, April 4th, 2010

11: Victoria

Chance is hired to protect a member of the British royal family whose decision to abdicate the throne for the love of a commoner has her marked for assassination.

Sunday, April 11th, 2010

12: Christopher Chance

In the season finale, Chance's old boss makes a move to bring him back into the fold, Chance, Winston, and Guerrero recall the events that led up to their unlikely partnership. Katherine, a woman from Chance's past, whose death drove him to adopt his current profession also appears.
Season 2
Wednesday, November 17th, 2010

1: Ilsa Pucci

Picking up from the thrilling first season cliffhanger, Chance and Guererro stage a daring rescue of Winston from the hands of his torturous kidnappers. Two beautiful women join the team: billionaire philanthropist Ilsa Pucci, who fears for her life after the mysterious death of her husband, and Ames, a chameleon-like master thief who inadvertently becomes involved with the plot to murder her new associate.

Wednesday, November 24th, 2010

2: The Wife's Tale

Chance is hired to protect the wife of a man he killed years earlier; Ames hopes to be taken under Guerrero's wing; Ilsa makes a shocking discovery.

Wednesday, December 1st, 2010

3: Taking Ames

Ames is drawn back into her old life of crime; Chance goes undercover as part of a gang attempting a diamond heist.

Wednesday, December 8th, 2010

4: The Return of Baptiste

When Ilsa's friend is held hostage, Chance is forced to turn to the only person he knows that has the necessary information to help rescue her, but he is currently banished to a Russian prison and it is up to Chance to find a way to get in.

Wednesday, December 15th, 2010

5: Dead Head

When Chance and the team help a client suffering from retrograde amnesia discover who he is and why someone is out to kill him, Winston is forced to ask his ex-wife for help.

Wednesday, December 22nd, 2010

6: The Other Side of the Mall

The team travels to a suburb during the holiday season as they go undercover to try and figure out why a seemingly innocent family was a target of a murder attempt.

Wednesday, January 5th, 2011

7: A Problem Like Maria (1)

Chance and Ilsa's partnership is tested when his former girlfriend requests his help to rescue a colleague of hers who is held captive by a South American dictator.

Wednesday, January 5th, 2011

8: Communication Breakdown (2)

Winston, Guerrero and Ames must save an inept private investigator when he blows his case making him a target.

Friday, January 14th, 2011

9: Imbroglio

Chance and Ilsa try to protect her sister-in-law when a hostage situation develops at the opera.

Friday, January 14th, 2011

10: Cool Hand Guerrero

When Guerrero is framed for a friend's murder and ends up in jail, Chance is forced to break him out.

Monday, January 31st, 2011

11: Kill Bob

A husband hires the agency to protect him from a mysterious killer... who turns out to be his own wife, who is an undercover Russian spy.

Wednesday, February 2nd, 2011

12: The Trouble with Harry

Chance is reunited with Harry when he is hired to protect the girlfriend of a rival security agency owner. Meanwhile, Ilsa must go into the field on a mission for the first time, and two team members get closer than ever.

Wednesday, February 9th, 2011

13: Marshall Pucci

Chance's investigation into Ilsa's late husband's past uncovers a web of deception and lies that may tear the team apart forever.