update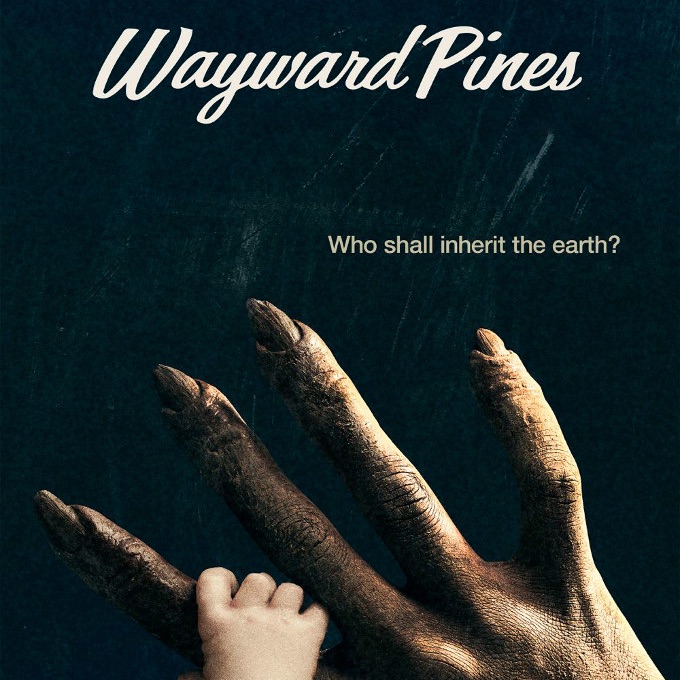 Season 0
not specified

1: Gone - Episode 1: Where is Sarah?

Eric desperately tries to get in contact with Sarah. When he arrives home, he discovers a clue about his missing wife.

not specified

2: Gone - Episode 2: Discoveries

As Eric's search for Sarah continues, he makes two new shocking discoveries.

not specified

3: Gone - Episode 3: The Mountain

As Eric continues to look through clues that Sarah left behind, he uncovers a video that was recorded two weeks ago. Elena vows to help Eric in his search, but can she be trusted?

not specified

4: Gone - Episode 4: Idaho

Eric's latest lead turns up empty and an address leads him to Sarah's OBGYN. Elena calls Eric; the Mountain has been found. All roads lead to Idaho.

not specified

5: Gone - Episode 5: The Digger

In a remote area in Idaho, Eric stumbles upon a restaurant in his search for Digger. Eric questions the waitress in the hopes that she will help him find Digger. After listening to a recording between Sarah and Digger, Eric locates him and asks Digger for help.

not specified

6: Gone - Episode 6: The Mountain Project

The digger tells Eric everything he knows about the mountain project, including the town he stayed in while working. He warns Eric to get lost while he can.

not specified

7: Gone - Episode 7: Finding the Mountain

As Eric walks towards his car, he notices someone has left him a package on his windshield. The package contains a thumb drive with a disturbing video of Sarah. In a local cafe, Eric is more determined than ever in finding the mountain

not specified

8: Gone - Episode 8: The Offer

Eric pulls up to a gate that he recognizes. He receives a call from Pilcher Recruiting regarding an offer. Eric receives a video from Pilcher Recruiting of Sarah. In the video, Sarah begs him to stay behind the gates, but will Eric listen?

not specified

9: Gone - Episode 9: Truth

Facing the truth about Sarah, Eric learns it was her they were after.

not specified

10: Gone - Episode 10: Now We Know

After Eric learns the truth about why Sarah was taken he now has a choice. Work with them for Sarah and the child's sake? Or, call the authorities and shut them down.

Thursday, May 19th, 2016

11: Season 1 in 7

Watch a recap of the entire first season of Wayward Pines before the return of the second season.

Sunday, June 19th, 2016

12: Return to Wayward Pines

In this 20-minute special, the creative team and stars of the show recap season 1 and provide viewers an inside look at the season 2 return of Wayward Pines.
Season 1
Thursday, May 14th, 2015

1: Where Paradise Is Home

Secret Service Agent Ethan Burke begins his investigation into the disappearance of two federal agents.

Thursday, May 21st, 2015

2: Do Not Discuss Your Life Before

After finding Secret Service agent Bill Evans' body in an abandoned house, Ethan continues to search for clues with the help of Beverly.

Thursday, May 28th, 2015

3: Our Town, Our Law

After what happened with Beverly in the plaza Ethan is shocked by Kate's participation. Determined to find his way out Peter meets the realtor, Peter McCall, who gives him a new house. Meanwhile, Theresa and Ben travel to Idaho to find Ethan who has another run-in with Sheriff Pope.

Thursday, June 4th, 2015

4: One of Our Senior Realtors Has Chosen to Retire

Ethan fights his new role in the city and keeps looking for a way out especially after his family has arrived and wants to keep them safe.

Thursday, June 11th, 2015

5: The Truth

Ethan goes through the forest and manages to cross the fence line where he discovers some truths about Wayward.

Thursday, June 25th, 2015

6: Choices

Ethan is taken to a secret structure in the city, where he discovers the rest of the truth about Wayward Pines. Meanwhile, Teresa does research on her own.

Thursday, July 2nd, 2015

7: Betrayal

Grieved by the truth, Ethan decides to trust Theresa and tell her everything he knows. A group of insurgents are a threat to the survival of the population.

Thursday, July 9th, 2015

8: The Friendliest Place on Earth

Ethan investigates the insurgent group after they create chaos in the city. A meeting is called to distract and gather the people of the city.

Thursday, July 16th, 2015

9: A Reckoning

Ethan's reactions to the incident among the insurgents result in a polarized response in the city. Pilcher decides to take care of the matter, endangering the city and all its inhabitants.

Thursday, July 23rd, 2015

10: Cycle

Pam confronts Pilcher, while Megan changes her mind and helps Ethan lead the townspeople to safety and the truth.
Season 2
Wednesday, May 25th, 2016

1: Enemy Lines

The residents of Wayward Pines fight against the oppressive government of the first generation. Dr. Theo Yedlin, a new resident of Wayward Pines, awakens from a coma and finds himself in the midst of this rebellion, as he tries to understand what Wayward Pines really is and thus help preserve the endangered human race.

Wednesday, June 1st, 2016

2: Blood Harvest

Theo discovers the truth and his purpose for being at Wayward Pines. CJ launches a vital and life-threatening project off the fence.

Wednesday, June 8th, 2016

3: Once Upon a Time in Wayward Pines

Nurse Pam reappears as a lethal threat to the city; Jason's past is revealed.

Wednesday, June 15th, 2016

4: Exit Strategy

Xander returns to Wayward Pines with an unexpected guest; CJ leads a brave group on an expedition beyond the fence.

Wednesday, June 22nd, 2016

5: Sound the Alarm

Wayward Pines Creation Revealed; Megan experiments with the first woman; Abby and Frank struggle with their personal problems.

Wednesday, June 29th, 2016

6: City Upon a Hill

The Abbies attack CJ and the Reapers, leaving Teresa in grave danger and the city with alarming levels of supplies. So Theo builds a makeshift evaluation unit, but she may not be able to fix her marriage to Rebecca. Additionally, Xander still has unfinished business concerning him when Jason questions his abilities to lead.

Wednesday, July 6th, 2016

7: Time Will Tell

CJ reflects on her life and the great responsibilities she has had for so many years; Theo and Megan disagree on the intelligence of the Abbies.

Wednesday, July 13th, 2016

8: Pass Judgment

Jason and his soldiers organize a quest to capture Margaret and Wayward Pines begins to rid himself of the cracks created by pressures from both within and without.

Wednesday, July 20th, 2016

9: Walcott Prep

Pilcher returns in search of his Chosen One. On the other hand, as the Abbies draw closer Jason makes a fatal decision and Theo and Xander must put their differences aside to stop him before the human race disappears.

Wednesday, July 27th, 2016

10: Bedtime Story

Theo is forced to make a decision that could seal the fate of humanity.