update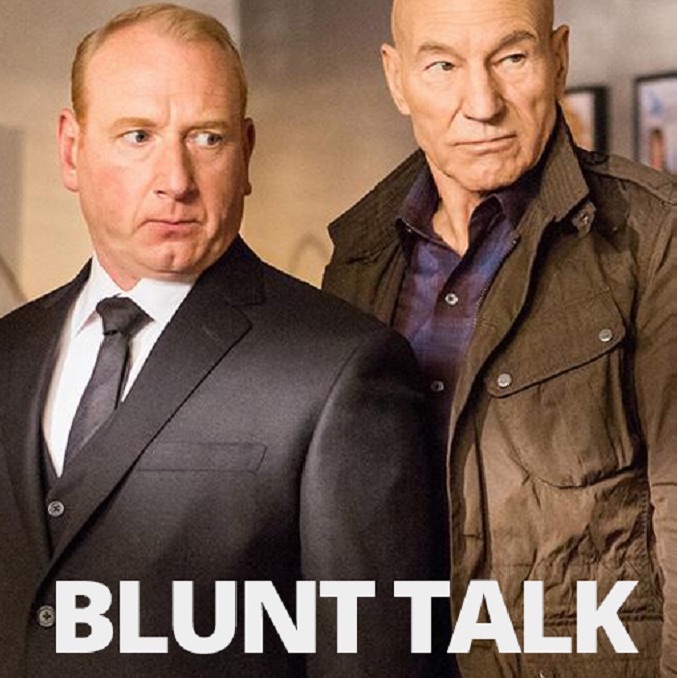 Season 1
Saturday, August 22nd, 2015

1: I Seem to Be Running Out of Dreams for Myself

An opinionated British broadcaster in Los Angeles has a drunken escapade which lands him in jail, leaving him scrambling to save his cable news show from cancellation.

Saturday, August 29th, 2015

2: I Experience Shame and Anticipate Punishment

Walter blows a chance to cover a storm that could give his career a shot in the arm, so his staff formulates a backup plan, while Harry considers making a big sacrifice to save Walter's career.

Saturday, September 5th, 2015

3: All My Relationships End in Pain

The court orders Walter to attend AA meetings while his staff entertain themselves in peculiar ways during the weekend.

Saturday, September 12th, 2015

4: A Beaver That's Lost Its Mind

Walter's attempt to be a better father to his youngest son takes a hit when news comes that his former wife is dating a rock star.

Saturday, September 19th, 2015

5: The Queen Of Hearts

A friendly poker game gets out of hand, forcing Rosalie to book a controversial guest whom Walter despises; and Celia picks up a bad habit.

Saturday, September 26th, 2015

6: Goodnight, My Someone

When Walter's estranged son returns to LA for a boxing match, Walter aims to make peace with him. Celia gets pulled into family drama.

Saturday, October 3rd, 2015

7: Meth or No Meth, You Still Gotta Floss

Walter joins Rosalie on a mission to find her missing husband. Meanwhile, Jim must step into Walter's shoes.

Saturday, October 10th, 2015

8: Who Kisses So Early in the Morning?

Celia makes a blunder that unfavorably thrusts Walter back into the public eye.

Saturday, October 17th, 2015

9: I Brought a Petting Goat!

Walter throws an epic party to commemorate the 33rd anniversary of the end of the Falklands War.

Saturday, October 24th, 2015

10: Let's Save Central Florida! Let's Save Midtown!

Walter visits an unconventional specialist and then bumps a volatile guest with disastrous results.
Season 2
Sunday, October 2nd, 2016

1: I Remember That Time More Like a Movie I Saw Than a Life I Lived

Walter reunites with an old flame who is in the midst of investigating an important story. As Jim and Celia celebrate three months together, Rosalie adjusts to time apart from Teddy.

Sunday, October 9th, 2016

2: If It Comes in a Plastic Bag, Don't Eat It

Walter learns Cornelia may be risking her life while working on a drought story. Meanwhile, Jim's on-air colonoscopy goes awry.

Sunday, October 16th, 2016

3: Your Therapist and His Pussy Are Here

After Cornelia gets into hot water, Walter vows to investigate the corruption revolving around the drought in LA. Jim is devastated when Celia asks for a break in their relationship.

Sunday, October 23rd, 2016

4: How Is It That Every Conversation We Have Comes Back to the Size of Your Penis?

Walter decides to chase down the head of Rudolph Global, whom he suspects of wrongdoing. Tension mounts between Harry and Walter.

Sunday, October 30th, 2016

5: It's Been Months Since I Kidnapped You

Walter and the team travel to a local jail to interview Duncan Adler. Meanwhile, Jim has newfound confidence after a one-night fling.

Sunday, November 6th, 2016

6: Love Is Not Linear

Just as the team reach a dead end with the Rudolphs, a shady figure goes digging for dirt on Walter - and he may have the answers they need.

Sunday, November 13th, 2016

7: I Can't Believe I Made Love to a Sociopath

On the eve of Vivian and Moby's wedding, Walter gets tangled up in a private detective's web of conspiracy. Meanwhile, Celia's new lover brings Jim to his breaking point.

Sunday, November 20th, 2016

8: A Cell Doesn't Have to Be a Closet

Harry and Walter discover they've been framed for murder. Walter's absence from the office leads to a giant opportunity for Shelly.

Sunday, December 4th, 2016

9: Walter Has to Look After Walter

Martin and Rosalie grapple with life-changing news. Walter, Harry, Celia and Jim attend a surrealist ball thrown by the nefarious Rudolphs, hoping to finally obtain a confession.

Sunday, December 11th, 2016

10: Is This All Because I Didn't Call You

After a final confrontation with the Rudolphs, Walter must find a way to make his case to the people of Los Angeles.