update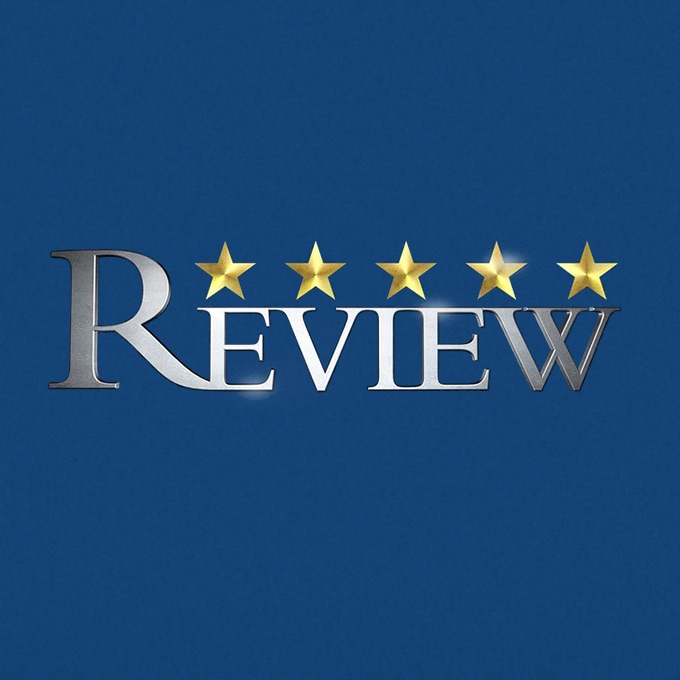 Season 0
Wednesday, July 29th, 2020

1: Important Updates from Life Reviewer, Forrest MacNeil
Season 1
Thursday, March 6th, 2014

1: Stealing, Addiction, Prom

Forrest gets carried away while reviewing theft, finds that his threshold for addiction is high except when it comes to cocaine and takes his son's babysitter to prom.

Thursday, March 13th, 2014

2: Sex Tape, Racist, Hunting

Forrest makes a sex tape, tries his hand at being a racist and goes hunting with his father-in-law.

Thursday, March 20th, 2014

3: Pancakes, Divorce, Pancakes

Forrest hits rock bottom after divorcing Suzanne and forcing himself to eat an unhealthy number of pancakes.

Thursday, March 27th, 2014

4: Sleeping with a Celebrity, Being Batman

Forrest bids a fortune to win a dinner with Ashley Tisdale and learns the secret to being Batman from his disastrous family court proceedings.

Thursday, April 3rd, 2014

5: Having a Best Friend, Going to Space

Forrest goes to space with his ex-father-in-law and competes in a friend-off to become his neighbor Gene's best friend.

Thursday, April 10th, 2014

6: Road Rage, Orgy

Forrest unleashes his inner f**kbeast at an orgy and finds that road rage can quickly turn ugly.

Thursday, April 17th, 2014

7: Revenge, Getting Rich, Aching

Forrest seeks revenge on a classmate from middle school, attends a self-actualization seminar and struggles with the meaning of an incomprehensible request.

Thursday, April 24th, 2014

8: Marry, Run, Party

Forrest's marriage to a woman he just met complicates his life as the two of them go on the run from the law and throw a party at their communal living house.

Thursday, May 1st, 2014

9: Quitting, Last Day, Irish

Forrest becomes deeply invested in a new job that he's obligated to quit, lives a day as if it's his last and receives an ultimatum from Suzanne while pretending to be Irish.
Season 2
Thursday, July 30th, 2015

1: Brawl; Blackmail; Glory Hole

Forrest gets into a fight with a stranger; blackmails his new girlfriend; discovers a new pleasure.

Thursday, August 6th, 2015

2: Curing Homosexuality; Mile High Club

Forrest has sex on a plane and tries to make a gay man attracted to women.

Thursday, August 13th, 2015

3: Falsely Accused; Sleep With Your Teacher; Little Person

Forrest gets framed for a crime; has sex with a high-school teacher; and experiences the life of a little person.

Thursday, August 20th, 2015

4: Cult; Perfect Body

Forrest starts a cult and tries to sculpt a perfect body by undergoing a series of enhancements.

Thursday, August 27th, 2015

5: Catfish; Haunted House

Forrest reconnects with an ex on his first foray into catfishing; Forrest discovers different kinds of ghosts while sleeping in a haunted house.

Thursday, September 3rd, 2015

6: William Tell; Grant a Wish; Rowboat

Forrest sits in a rowboat, convinces his father to re-create William Tell's archery feat, and reluctantly grants his son's birthday wish.

Thursday, September 10th, 2015

7: Buried Alive; 6 Star Review; Public Speaking

Forrest spends a day in a coffin, wonders what to do with a request for a six-star rating, and makes a public-speaking appearance.

Thursday, September 17th, 2015

8: Murder; Magic 8 Ball; Procrastination

Forrest trusts a Magic 8 Ball to dictate his decisions for a day; has a hard time procrastinating; and faces his toughest review ever.

Thursday, September 24th, 2015

9: Happiness; Pillow Fight; Imaginary Friend

Forrest tries to be cheerful, and attempts two reviews from a difficult location.

Thursday, October 1st, 2015

10: Conspiracy Theory

While researching conspiracy theories, Forrest makes an uncomfortable discovery and finds himself on the run from a man-hunter.
Season 3
Thursday, March 16th, 2017

1: Locorito, Pet Euthanasia, Dream

After surviving his big fall, Forrest gets back to work by reviewing a Mexican restaurant's new product; the experience of putting a pet to sleep; what it's like to live his dream.

Thursday, March 23rd, 2017

2: Co-Host; Ass-Slap; Helen Keller; Forgiveness

Forrest swaps roles with A.J., tries to live like Helen Keller and visits Suzanne to review forgiveness.

Thursday, March 30th, 2017

3: Cryogenics; Lightning; Last Review

Forrest sets out to cryogenically freeze himself and gets struck by lightning; Forrest receives a surprising message from Suzanne.