update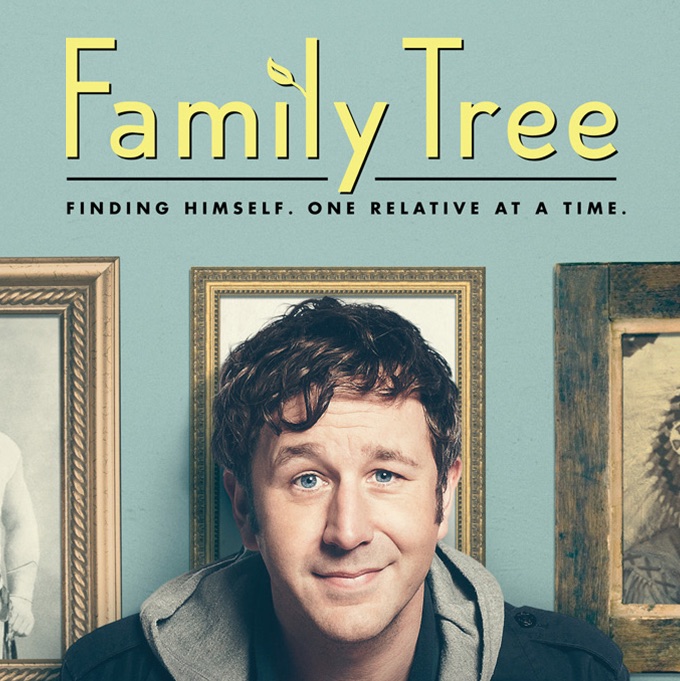 Season 1
Sunday, May 12th, 2013

1: The Box

Unemployed and unattached, Tom Chadwick is surprised when he's bequeathed an old chest of curios by his great-aunt Victoria, although he and his sister Bea can't remember ever meeting her. He finds an old black-and-white photo in the chest that his father, Keith, believes is Tom's great-grandfather, Harry. With the help of Mr. Pfister, his avuncular neighbor, and Pete, an old school friend, Tom tracks down Neville St. Aubrey, a strange expert in the field of antique photos, who discovers intriguing and revealing information about Tom's ancestor. Meanwhile, Pete tries to get Tom's love life back on track by setting him up with a "model pretty" date. He's just not sure what kind of model.

Sunday, May 19th, 2013

2: Treading the Boards

When Mr. Pfister discovers an unforeseen aspect of Tom's great-grandfather Harry's life, it leads Tom and Pete to the south coast of England, where Harry died many years before. They meet Sybil, an impossibly old woman who still lives next door to the house Harry lived in and remembers him from her childhood. Their investigation takes them to a regional theatre, where he and Pete learn more than they ever wanted to know about Harry's life and loves from Rex and Mitch, the two friendly gentlemen who run the theatre. It also inspires Tom and Pete to engage in a unique competition, but not before Pete has set Tom up on another extraordinary date.

Sunday, June 2nd, 2013

3: The Austerity Games

Bea and Monk audition to perform at a children's birthday, while Tom starts digging deeper into the life of his grandfather William, who he suspects might have competed in the 1948 London "Austerity Games," a far cry from those of 2012. After learning more about the games from Mr. Pfister, Tom visits his great-aunt Victoria's friend Mildred, who is able to shed some light on William's former athletic prowess, and on why Victoria left Tom the chest of family curios. With Keith's help, Tom and Pete visit the gym where Tom's grandfather William trained for the Games, and meet some old-timers who actually knew him. While at the gym, Pete bravely accepts a challenge from a much younger timer. Bea and Monk perform their first professional gig at a wedding reception.

Sunday, June 9th, 2013

4: Country Life

Tom discovers he has family in both Derbyshire and California, and plans to make a visit and learn more about the Derbyshire branch of the family tree.

Sunday, June 16th, 2013

5: Welcome to America

Tom arrives in Los Angeles to stay with his American cousins Al and Kitty Chadwick as he tries to discover more about his great-great-grandfather.

Sunday, June 23rd, 2013

6: Civil War

Tom stands up for himself, observes California wildlife, and looks for civility amidst civil war.

Sunday, June 30th, 2013

7: Indians

Tom, Bea, and Pete drive to Barstow in search of more information about great-great-grandmother Rebecca.

Sunday, July 7th, 2013

8: Cowboys

On their last day in California, Bea, Monk and Pete hit the beach, while Tom and Ally meet Tom's distant cousin Melvin Schmelff whose grandfather was Tumbleweed Tim, a famous silent-movie cowboy star.