update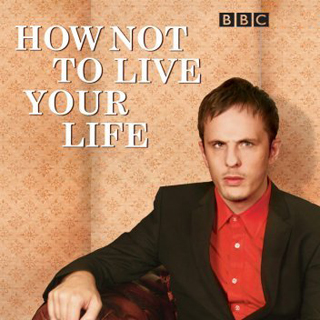 Season 0
Wednesday, July 22nd, 2009

1: Misery

Don attempts to write a book while under pressure from the demanding Eddie.

Monday, July 27th, 2009

2: Russian Roulette

Don challenges Eddie to a game of Russian Roulette with chilli sauce in cups of tea.

Monday, August 3rd, 2009

3: Muffin Challenge

Don helps Eddie in his attempt to break the world muffin eating record.

Thursday, September 3rd, 2009

4: William Tell

Don tries to replicate the famous William Tell scene by placing a grape on the head of an unwilling Eddie, and taking aim.

Tuesday, September 29th, 2009

5: Mermaid Song

Don is joined by Jackson Five for a song about the practical difficulties of dating a mermaid.

Thursday, December 22nd, 2011

6: It's a Don-derful Life

It's December in the Danbury household but there's nothing festive about Don's state of mind: the house is freezing because the boiler keeps breaking down; the toilet doesn't work; Mrs Treacher's losing the plot (and control of her bowels); Don's got a dead end job in a shoe shop and his friendship with Sam is no closer to becoming the romance he yearns for.
Season 1
Tuesday, August 12th, 2008

1: Home Sweet Home

Don's recently deceased grandmother has left him a house in her will. However, it comes with a huge backpayment and a strange man who won't leave. To help ease the load, Don decides to bring in a lodger.

Tuesday, August 19th, 2008

2: The Field Trip

In an attempt to prove to Abby that he's a good person, Don accompanies her on a field trip with the kids from her school. However, his plan goes horribly wrong...

Tuesday, August 26th, 2008

3: Fake Wake

Don discovers he's got to put on a wake for his dead grandmother, the only problem is he's already cremated her.

Tuesday, September 2nd, 2008

4: The Young Ones

While working as a charity street collector, Don meets an attractive girl who is nine years younger. He starts to hang out with her and her friends, but soon finds he isn't as young as he once was.

Tuesday, September 9th, 2008

5: Like Father, Like Don

Don gets a new job working for Karl's dad, Glen. While there, the feud between the two increases and Don finds the father figure he never had.

Tuesday, September 16th, 2008

6: The Break Up

Things don't go as planned when Don goes out on the pull with Eddie. Don finds out that Abby is single again when he returns home and he ends up upsetting the girl he met whilst out.
Season 2
Monday, September 14th, 2009

1: Don's New Flatmate

With Abby having been gone for about six months, Don and Eddie both want different women to move into the spare room.

Tuesday, September 22nd, 2009

2: Don Dates a Cougar

Don starts dating an older woman but can't handle the grown up world she lives in. Sam has befriended a male friend from university who Don catches rifling through her underwear drawer.

Tuesday, September 29th, 2009

3: Don the Singer

Sam is dating cool singer-songwriter Jackson, reawakening Don's hitherto unspoken ambition to be a musician.

Tuesday, October 6th, 2009

4: Don Goes Gay

Don's lodger, Sam, invites her brother, Jamie, over for the weekend. Dan starts to wonder if he is gay.

Tuesday, October 13th, 2009

5: Don Gets Healthy

Don joins a gym to prove to Sam and Eddie that he's fit and healthy, but he fails to get beyond the running machine without passing out. He soon gives up on the gym and decides to go for a colonic irrigation, instead, where he ends up agreeing to go on a date with the therapist.

Tuesday, October 20th, 2009

6: Don and the Wedding

Don is asked to be the best man at his old school friend's wedding. But finding someone to pretend to be his wife for the day is far from his only challenge.
Season 3
Monday, November 8th, 2010

1: Don's New Job

Don has blown his chances with flatmate Sam and to make matters worse she has a new boyfriend. With no career, Don comes up with an elaborate story about a new job to try to impress her. Things finally appear to be going his way when a chance encounter with high-flying executive Marcus leads to a promotion. Of course being Don, it's not long before it all goes wrong.

Monday, November 8th, 2010

2: Don's Angry Girlfriend

Things are looking up for Don as he has begun to date a sweet girl called Jenny. However, her behaviour starts to ring alarm bells as her moods swing from adorable to violent in an instant, turning Don into a battered and bruised mess. To make matters worse nobody believes him. The tension comes to a head during the local pub quiz. Don and Jenny join Sam and Brian's team. They are determined to beat arch rival Derek. Jenny hates losing. Is this a chance for Don to show everyone her violent side?

Monday, November 15th, 2010

3: Don's Posh Weekend

Don and his boss Jason socialise together for the first time in the form of a double date with two posh girls they met at work. Don learns never to judge a book by its cover, as his date Felicity is far from prudish. Everything seems to be going well until Felicity invites them to her parents' country house for the weekend. It's a world away from Don's life and he struggles to fit in. He also has some over-protective parents to contend with.

Monday, November 22nd, 2010

4: Don Meets His Maker

Don finds himself having a bad start to the week when he notices that his hair is thinning, He ends up booking an appointment with a specialist to discuss having a hair transplant. Things get worse for Don when he notices that he isn't the centre of attention after he is completely ignored he storms out. After Eddie discovers Don's letter about the transplant he ends up assuming the worst. Eddie, Sam, Brian and Mrs Treacher attempt to support Don when they think that he doesn't have long left to live and Don ends up making the most of the situation.

Monday, November 29th, 2010

5: Don Dates a Homeless

Don ends up surprising himself after he takes pity on pretty homeless woman called Susan. Sam ends up suggesting that he ask her out. When Sam returns home with Brian, she discovers Susan sitting on the sofa in their living room whilst Don runs her a bath. The following day Don doesn't want Susan to leave but after he offends her on a day out he tries to make it up to her by getting to know her friends better.

Monday, December 6th, 2010

6: Don Does Therapy

Don learns that Brian is going to ask Sam to marry him and realises that he still has feelings for Sam. Eddie suggests that Don sees a therapist where he ends up taking the therapist into his confidence and confessing his feelings for Sam, as well as some slightly shocking habits. Sam decides to throw a fancy dress party to celebrate Brian's birthday. Don feels unnerved when he learns that his therapist has come along in fancy dress. Don tries to find him at the party to stop him from revealing any of his secrets.

Monday, December 13th, 2010

7: Don the Musical

After seeing the attention Eddie gets in his theatre club's production of Rain Man, Don decides to join up. The club puts on a tremendous production of Top Gun: The Musical. Meanwhile, Brian is still waiting to get a response from Sam about his proposal and is so desperate he even asks Don for advice.