update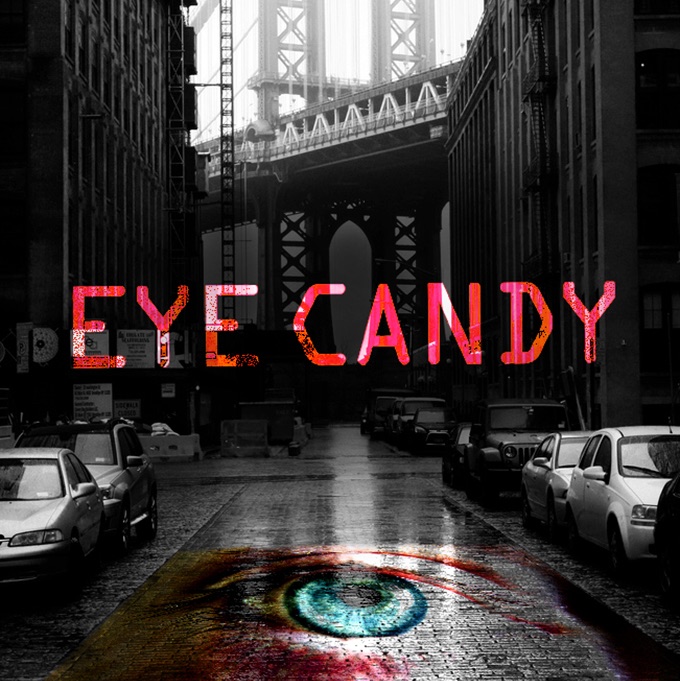 Season 0
Monday, January 5th, 2015

2: Being Victoria Justice

Victoria Justice gives us a rare inside look into her personal life as she prepares to leave LA and move to NYC for her new role on MTV's cyber-thriller Eye Candy.

Tuesday, January 6th, 2015

1: Inside Look

Victoria Justice, along with other cast members, give us an inside scoop on what to expect on the newest series, Eye Candy!
Season 1
Monday, January 12th, 2015

1: K3U

Lindy Sampson is a daring and brilliant 21-year-old hacker who's come to NYC to search for her abducted sister. But when her best friend signs her up for a dating app, Lindy begins to suspect that one of the guys she just met may be a dangerous stalker.

Monday, January 19th, 2015

2: BRB

Reeling from a tragic murder, Lindy is determined to find the killer by going on dates with two suspects. But as she begins to let new people into her life, she puts herself and her friends on a dangerous killer's radar.

Monday, January 26th, 2015

3: HBTU

After a fresh abduction, Lindy's obsession with finding the killer grows. Her worlds collide when Sophia throws a party while Jake starts to develop a crush on Lindy, though he's emerged as the lead suspect in the case.

Monday, February 2nd, 2015

4: YOLO

Lindy looks into the disappearance of five teens which leads Lindy and Tommy to an unexpected venue.

Monday, February 9th, 2015

5: IRL

A media mogul throws a party at IRL to encourage New Yorkers to not be afraid.

Monday, February 16th, 2015

6: ICU

A hospital becomes the latest target in a cyber-attack and the Flirtual killer gets closer to Lindy.

Monday, February 23rd, 2015

7: SOS

A couple is attacked in an apartment they rented online, and Jake asks Lindy to help him.

Monday, March 2nd, 2015

8: AMA

Lindy is drawn into the past by a message from the killer, and also unearths shocking revelations about her case.

Monday, March 9th, 2015

9: FYEO

Lindy looks deeper into her sister's abduction, turning to Jake for help as things between them heat up. Tommy and Connor investigate the dark internet, bringing to light a shattering revelation about the serial killer.

Monday, March 16th, 2015

10: A4U

Lindy's search for her sister leads her to Hart Island, the burial site for New York's unidentified and unclaimed dead; and to a face-off with the killer that forces her to choose who and what is most important to her.