update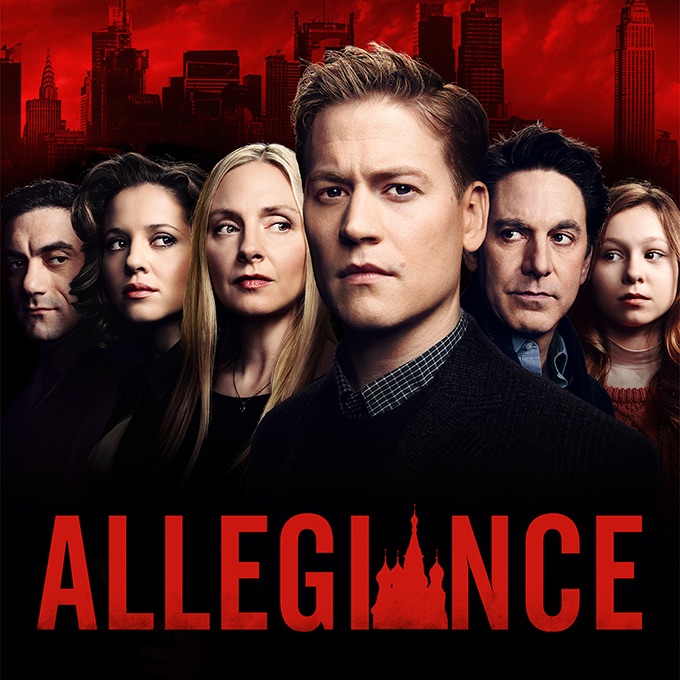 Season 1
not specified

0:

Thursday, February 5th, 2015

1: Pilot

A CIA rookie gets his first case and unknowingly investigates his parents, who are part of a Russian sleeper cell.

Thursday, February 12th, 2015

2: Teamwork

Katya manipulates Alex and makes him think he's mistaken when he almost exposes his parents as spies, but her lies lead to a rift in the family. Meanwhile, Victor is warned to keep the O'Connors under control and Alex teams up with an FBI agent.

Thursday, February 19th, 2015

3: Surreptitious Entry

In the aftermath of a violent shootout, Alex must convince the FBI to risk a dangerous covert operation to find Mikhail's hidden cache. Meanwhile, Katya discovers one of Natalie's most dangerous secrets, and forces her to choose between love and family.

Thursday, February 26th, 2015

4: Chasing Ghosts

A shocking discovery leaves Alex struggling to reconcile his theories with the evidence found at City Hall, and Sam encourages him to keep looking for clues. Meanwhile, Mark and Katya must answer for their actions when the Rezident doubts their commitment to the cause, and Natalie learns just how lethal Black Dagger will be if they don't stop it.

Thursday, March 5th, 2015

5: Tipping Point

Alex is confronted with the reality of his family's past just as his integrity is questioned at work. The FBI suspects a mole in the organization and brings in Special Agent Faber to investigate. Faced with testifying under oath and submitting to a polygraph test, Alex must for the first time fight against his own moral standards. Meanwhile, Victor (Morgan Spector) finds a new way to keep tabs on the O'Connors, and Natalie makes a critical mistake while tracking down a lead.

Thursday, March 12th, 2015

6: Liars and Thieves

Natalie must rely on an outsider to hunt down vital information on Black Dagger and risks Victor discovering her plan. Anxious to detain an SVR source before he escapes the country, Sam and Alex set up a risky sting operation in broad daylight. Meanwhile, Katya asks Alex to help throw the task force off track, and the outcome brings him face to face with Victor. Also starring Scott Cohen and Alex Peters.

Thursday, March 19th, 2015

7: Stranger in a Strange Land

The O'Connors send the task force on a wild goose chase to Italy, while Alex tracks down the Black Dagger triggerman. Giancarlo Esposito guest stars.

Thursday, March 26th, 2015

8: The Arrival

Victor spies on the Rezident; Alex reveals a big secret to Michelle; and Sam grows increasingly suspicious of the boy genius. Giancarlo Esposito guest stars.

Thursday, April 2nd, 2015

9: Clean Hands

Michelle's shooting puts Alex at odds with the task force. The Black Dagger triggerman makes his next move.

Thursday, April 9th, 2015

10: A Convenient Place to Die

Wanted in connection with Michelle's disappearance, Alex accepts help from an unlikely ally.

Thursday, April 16th, 2015

11: Blowback

Hunted by both the SVR and the FBI, the O'Connors go on the run, desperate to out Faber as the mole before it's too late.

Thursday, April 23rd, 2015

12: Those Who Help Themselves

Sam and Alex join forces to find Oscar Christoph; Victor plots to take down the Rezident.

Thursday, April 30th, 2015

13: Family Crisis

The O'Connors race to stop Black Dagger before it's too late in the nail-biting season finale.