update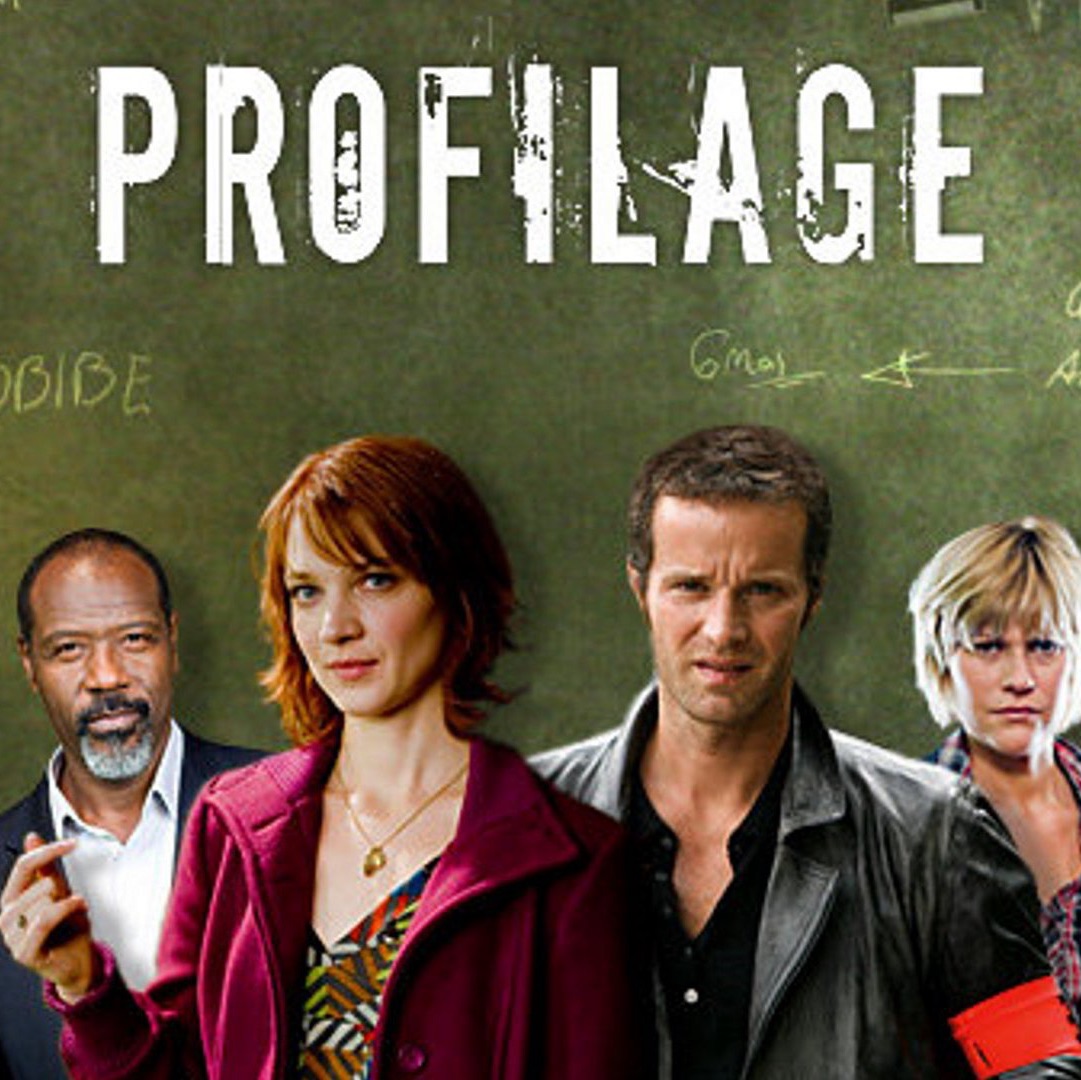 Season 1
Thursday, April 23rd, 2009

1: Less than nothing

Thursday, April 23rd, 2009

2: Sans remission

Wednesday, April 29th, 2009

3: Le fils prodigue

Wednesday, April 29th, 2009

4: Paradise Lost

Thursday, May 7th, 2009

5: Someone Good

Thursday, May 7th, 2009

6: Behind the Mask
Season 2
Thursday, May 27th, 2010

1: Passé composé

Thursday, May 27th, 2010

2: The Son of the Man

Thursday, June 3rd, 2010

3: Like His Mother

Thursday, June 3rd, 2010

4: One Life for Another

Thursday, June 10th, 2010

5: From the other side of the mirror

Thursday, June 10th, 2010

6: Succeed or Die

Thursday, November 18th, 2010

7: Renaissance

Thursday, November 18th, 2010

8: Lame de fond

Thursday, November 25th, 2010

9: The Somber Age

Thursday, November 25th, 2010

10: Return to Earth

Thursday, December 2nd, 2010

11: You Will Love Me

Thursday, December 2nd, 2010

12: Addiction
Season 3
Thursday, March 15th, 2012

1: One person is missing

Thursday, March 15th, 2012

2: At Your Service

Thursday, March 22nd, 2012

3: The Best Day of His Life

Thursday, March 22nd, 2012

4: Relentlessly

Thursday, March 29th, 2012

5: Big Sister

Thursday, March 29th, 2012

6: My Life Without You

Thursday, April 5th, 2012

7: D'entre les morts

Thursday, April 5th, 2012

8: The Price of Freedom

Thursday, April 12th, 2012

9: Phantoms

Thursday, April 12th, 2012

10: Captive

Thursday, April 19th, 2012

11: Suspicion - Part 1

Thursday, April 19th, 2012

12: Suspicion - Part 2
Season 4
Thursday, September 5th, 2013

1: The Shooting Star

Thursday, September 5th, 2013

2: Panic

Thursday, September 12th, 2013

3: Crossed Destinies

Thursday, September 12th, 2013

4: Radio Silence

Thursday, September 19th, 2013

5: Disappeared

Thursday, September 19th, 2013

6: Reminiscences

Thursday, September 26th, 2013

7: Just before oblivion

Thursday, September 26th, 2013

8: From Father To Son

Thursday, October 3rd, 2013

9: Possession

Thursday, October 3rd, 2013

10: Smokescreen

Thursday, October 10th, 2013

11: In The Spotlight

Thursday, October 10th, 2013

12: Out Of The Shadows
Season 5
Thursday, October 16th, 2014

1: One For All

Thursday, October 16th, 2014

2: Russian Doll

Thursday, October 23rd, 2014

3: Facing Camera

Thursday, October 23rd, 2014

4: On The List

Thursday, October 30th, 2014

5: Storms - Part 1

Thursday, October 30th, 2014

6: Storms - Part 2

Thursday, November 13th, 2014

7: The Predators

Thursday, November 13th, 2014

8: Between Two

Thursday, November 20th, 2014

9: On Behalf Of My Son

Thursday, November 27th, 2014

10: Until The End Of The Night

Thursday, December 4th, 2014

11: Forever

Thursday, December 4th, 2014

12: For Good
Season 6
Thursday, November 5th, 2015

1: Unforgivable

Thursday, November 5th, 2015

2: Visceral

Thursday, November 12th, 2015

3: Mistress

Thursday, November 12th, 2015

4: The Hunt

Thursday, November 19th, 2015

5: Sacrificed

Thursday, November 19th, 2015

6: Demonic

Thursday, November 26th, 2015

7: Toughness

Thursday, November 26th, 2015

8: UFO

Thursday, December 3rd, 2015

9: The Dolls

Thursday, December 10th, 2015

10: Alice
Season 7
Thursday, October 20th, 2016

1: Goodbyes - Pt.1

Thursday, October 27th, 2016

2: Goodbyes - Pt.2

Thursday, November 3rd, 2016

3: Troubled Waters

Thursday, November 3rd, 2016

4: Halloween

Thursday, November 17th, 2016

5: The Return

Thursday, November 17th, 2016

6: The Snitch

Thursday, December 1st, 2016

7: With All My Heart

Thursday, December 1st, 2016

8: The Mummy

Thursday, December 8th, 2016

9: The Chosen Ones - Pt.1

Thursday, December 8th, 2016

10: The Chosen Ones - Pt.2
Season 8
Thursday, September 7th, 2017

1: The Prisoner (1)

Thursday, September 7th, 2017

2: The Prisoner (2)

Thursday, September 14th, 2017

3: The heirs (1)

Thursday, September 14th, 2017

4: The heirs (2)

Thursday, September 21st, 2017

5: Mère Patrie

Thursday, September 21st, 2017

6: Flesh and bones

Thursday, September 28th, 2017

7: True convinction (1)

Thursday, September 28th, 2017

8: True convinction (2)

Thursday, October 5th, 2017

9: Burn out

Thursday, October 5th, 2017

10: Vertigo
Season 9
Thursday, January 10th, 2019

1: New begining (1)

Five years later, Commander Rocher will become Commissioner, Jess has passed all the competitions to become a lieutenant, she married Hyppo... Adèle, meanwhile, has left Paris for Arles, she no longer works with the police, and is about to marry Gabriel, the man of her dreams... When contacted for a particularly violent and strange murder, the body of a woman found inside the corpse of a bull.

Thursday, January 10th, 2019

2: New begining (2)

Adele and Commander Rocher, reunited on a murder case after 5 years of separation, find themselves locked up by criminals and Rocher is wounded... Commissioner Lamarck, Hyppo and Jess are in a race against time to find them in time. In danger of death, Adele and Rocher tell each other what they have never managed to admit to each other....

Thursday, January 17th, 2019

3: The links in the chain

After this five years of absence, Adèle Delettre resumes service as a criminologist at the 3rd DPJ of Paris. The team is urgently called to a new case: a woman abducted in the night on a country road. He is the third victim to disappear without a trace in six months... For their first new investigation, Adele and Commander Rocher will have to learn to work together again to save these women before it's too late.

Thursday, January 17th, 2019

4: Imaginary

Commander Rocher's team is faced with a mystery, the body of a man is found in a room closed from the inside. No one was able to get in or out... Our only witness is the victim's granddaughter, who is 5 years old. Questioned by Adèle, she draws what she saw: a large disturbing black silhouette, with a top hat...

Thursday, January 24th, 2019

5: Jonah

While Adele has just dropped her son Ulysses at school, she discovers a woman in clothes covered in blood waiting in front of the establishment... She disappears before Adele can rescue her.

Thursday, January 24th, 2019

6: Eyes closed

Commander Rocher and Adele are called to a particularly atrocious crime scene. A high school girl was strangled, then her eyes were gouged out... A witness witnessed the murder. Unfortunately, this is a blind girl, the victim's best friend... To stop the killer, the DYP team can rely on the help of Olivia, a new criminology intern recruited by Adèle. And his help proves invaluable when the case takes a very personal turn and Adele is directly targeted by the murderer...

Thursday, January 31st, 2019

7: Flee

Adele and Rocher are called to a new intriguing case: two bodies have been found in a secluded cabin in the woods. The first victim was killed a few days ago, and the second more than 10 years ago...

Thursday, January 31st, 2019

8: Carnal

Following complications during his operation, Commander Rocher is plunged into a coma. While Adele does everything to bring him back to life, Hyppolite and Jess begin a new investigation. But when they discover that the last call made by the victim was intended for Commander Rocher, they realize that they must delve into their colleague's past to solve their case... An old lost love, our unconscious hero and a killer on the loose... What if all the answers were in Rocher's memories...?

Thursday, February 7th, 2019

9: Love at first sight

It is a macabre staging that awaits Commander Rocher for his first investigation since waking up: a rabid killer murdered the concierge of a building, and models representing a family who died a year ago were found in one of the apartments... The eldest daughter of the family, the only survivor, is on the scene, traumatized by this spectacle... Who can blame this grieving girl so much? When Hyppolite links the murder to three unsolved cases, the team realizes that a serial killer is lurking, and that they must arrest him before he makes another victim...

Thursday, February 7th, 2019

10: The dream life

Major Rocher was fired following the suicide of a former girlfriend who accused him of harassment. But for the team, there is no doubt that this death is staged and that Isabelle was murdered. To solve this case, Rocher and Adèle will infiltrate a suburb that seems all that is most normal. On the program: cocktail between neighbors, poker game ... and corpse dug up! Because behind the warm smiles, each of the inhabitants seems to hide a black secret. What if, by settling in this pretty friendly suburb, Adèle and Rocher had thrown themselves into the mouth of the wolf ....?
Season 10
Thursday, March 12th, 2020

1: Double jeu

Thursday, March 12th, 2020

2: Connexions

Le commandant Rocher a la surprise de voir débarquer Élisa Bergman sur sa scène de crime. La jeune femme a en effet été embauchée par le commissaire Lamarck en tant que criminologue à la 3eme DPJ de Paris. Sa première enquête officielle porte sur la mort d'une mère célibataire sauvagement assassinée alors que son fils de 7 ans était dans la pièce d'à côté... C'est sur cette enquête particulièrement sensible qu'Élisa va devoir faire ses preuves, et réussir à se faire accepter par l'équipe de la DPJ.

Thursday, March 19th, 2020

3: Dans ma chair

Élisa Bergman doit travailler pour la DPJ afin d'éviter la prison. Jamais à court d'idées pour se tirer d'un mauvais pas, elle en appelle à un ancien de l'équipe pour voler à son secours. Une aide qui ne sera pas de trop pour enquêter sur un meurtre particulièrement atroce : une jeune femme a en effet été asphyxiée après qu'on lui a agrafé la bouche. Élisa s'interroge sur la symbolique de ce geste : la victime détenait-elle une vérité qu'on voulait l'empêcher de révéler ? En suivant cette piste, elle et Rocher vont déterrer une affaire ancienne, où la justice a été bafouée et un homme monstrueux laissé en liberté.

Thursday, March 26th, 2020

4: Louves

La DPJ est en alerte après la disparition d'un petit garçon. La victime a été aperçue pour la dernière fois à l'orée d'une forêt, où s'aventure l'équipe pour tenter de le retrouver. Alors qu'elle mène des recherches de son côté, Élisa découvre que ces bois sont le théâtre d'étranges phénomènes, et qu'ils semblent accueillir des êtres aussi mystérieux qu'effrayants. Pressés par le temps, les hommes du commandant Rocher tentent de percer le secret de cette forêt intrigante... et dont l'un d'entre eux sortira pas indemne.

Thursday, August 20th, 2020

5: La croisée des chemins (Partie 1)

La vie d'Élisa est à nouveau bouleversée lorsque le père de sa fille sort de prison et sonne à sa porte. Déstabilisée, elle ne sait comment gérer ce retour... Mais elle n'a pas le temps de s'appesantir : on vient la chercher pour une nouvelle affaire : un jeune homme mort dont on a déposé le corps à la morgue, sans autre information. Le commandant Rocher et l'équipe de la DPJ sont donc confrontés à un vrai mystère : comment résoudre un meurtre dont on ignore tout de la victime et des circonstances de sa mort ? Leurs investigations sont d'autant plus compliquées que des gens très influents semblent prêts à tout pour cacher la vérité.

Thursday, August 20th, 2020

6: La croisée des chemins (Partie 2)

Entraînée par Roman, son compagnon qui vient de sortir de prison, Élisa franchit la ligne jaune et se retrouve en garde à vue. Libérée par Rocher, elle rejoint la DPJ juste à temps pour entendre une nouvelle explosive pour l'enquête : Hyppolite a découvert que le meurtre sur lequel ils enquêtent s'inscrit en réalité dans une série d'agressions. Le coupable est en pleine escalade de violence, et il ne compte pas s'arrêter là... Rocher et Élisa s'engagent alors dans une véritable course contre la montre pour éviter qu'il y ait un nouveau crime. D'autant que la prochaine cible du tueur est très proche de notre équipe...

Thursday, August 27th, 2020

7: Toxique

Thursday, August 27th, 2020

8: Requiem