update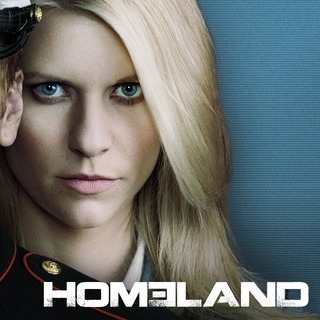 Season 0
Monday, December 19th, 2011

3: Homeland Season One - Under Surveillance

Monday, December 19th, 2011

4: Week 10 - Prologue to Season 2

Monday, December 17th, 2012

5: A Super 8 Film Diary by Actor Damian Lewis

Monday, December 17th, 2012

6: Return to the Homeland: Filming in Israel

Monday, December 17th, 2012

7: The Border: A Prologue to Season Three

Monday, December 17th, 2012

8: The Choice: The Making of the Season Finale

Monday, December 16th, 2013

9: Homeland Season Three: Recreating the Tower of David

Monday, December 16th, 2013

10: The Last Days: Filming the Season Finale in Morocco

Sunday, August 31st, 2014

1: Debrief: Seasons 1-3

A recap of the show's first three seasons.

Monday, December 22nd, 2014

11: Peter Quinn: The Assassin

Monday, September 14th, 2015

2: Debrief: Seasons 1-4

The cast and creators relive the first four seasons of the award-winning show.

Monday, December 21st, 2015

12: The Evolution of Carrie Mathison

Monday, April 10th, 2017

13: About Season 6

Monday, April 10th, 2017

14: On Location: New York City

Monday, April 10th, 2017

15: Q&A with Cast & Creative Team, PaleyFest NY 2016

The Paley Center for Media Q&A with the Cast and Creative Team, from PaleyFest NY 2016
Season 1
Sunday, October 2nd, 2011

1: Pilot

After missing and presumed dead for eight years, Marine Sergeant Nicholas Brody is rescued in Iraq, and returns home to his family. But CIA agent Carrie Mathison suspects he might have been turned by his terrorist captors, and believes he could be part of a plan to attack America.

Sunday, October 9th, 2011

2: Grace

Carrie continues to surveil Brody but is unable to follow his actions into his garage which is a blind spot, where Brody begins to perform an Islamic prayer. Meanwhile, Carrie receives visual confirmation from an undercover agent that shows Al-Qaeda member Abu Nazir on video meeting with the Royal Prince of the Kingdom of Saudi Arabia.

Sunday, October 16th, 2011

3: Clean Skin

Brody prepares to enter the spotlight; Carrie closes in on an al-Qaeda plot.

Sunday, October 23rd, 2011

4: Semper I

The political powers that be make big plans for national hero Brody, but his increasingly erratic behavior threatens his media darling status; Carrie grows desperate for evidence linking Brody with Abu Nazir, as Saul directs her to focus on Nazir's money trail.

Sunday, October 30th, 2011

5: Blind Spot

Brody confronts the lone survivor among the insurgents that held him, leading Carrie to believe she may be proved right about Brody once and for all - but Brody's reunion with his captor surprises everyone; the agency is hot on the trail of the lovers who bought a house near the airport with funds from a stolen necklace.

Sunday, November 6th, 2011

6: The Good Soldier

Reeling after losing key players in Nazir's plot against America, the CIA orders polygraphs on everyone who came in contact with them, including Brody, which Carrie sees as an opportunity to finally learn the truth.

Sunday, November 13th, 2011

7: The Weekend

The relationship between Carrie and Brody becomes more complicated when they head into the countryside for the weekend, while Mike and Jessica face the fallout of the truth about their relationship, and Saul catches Aileen on the run to Mexico.

Sunday, November 20th, 2011

8: Achilles Heel

As Carrie and Saul reel from the news that Walker is alive, the intelligence community clashes on the best way to capture him; Brody learns a shocking truth about his captivity.

Sunday, November 27th, 2011

9: Crossfire

After his attempt to sever ties with Abu Nazir, Brody finds himself reliving his captivity and recommits to his mission; Carrie finds herself in the middle of a public relations nightmare on the heels of the mosque shooting.

Sunday, December 4th, 2011

10: Representative Brody

Carrie and Saul identify Walker's contact in Washington but their target has diplomatic immunity; Brody is approached to run for a disgraced congressman's seat in the House of Representatives.

Sunday, December 11th, 2011

11: The Vest

In the wake of the explosion, Saul finds Carrie hospitalized and manic, but realizes her chaotic theories have merit; before his congressional campaign begins, Brody takes his family on a weekend trip to Gettysburg, where he retrieves an important item.

Sunday, December 18th, 2011

12: Marine One

While Carrie is near catatonic and confined to bed, Saul investigates the unsettling implications of her timeline; Walker secures a perch for his mission; Brody makes his final preparations for the Vice President's policy summit at the State Department.
Season 2
Sunday, September 30th, 2012

1: The Smile

Months after undergoing Electroconvulsive Therapy, former CIA case officer Carrie Mathison has found a modicum of peace in her family's suburban embrace. But the strides she's made towards mental health are threatened when an asset from her former life comes in from the cold. Meanwhile, freshman Congressman Nick Brody discovers that Abu Nazir may not be content with his nonviolent approach to affecting change in American foreign policy. Brody's daughter Dana lets a vital secret slip.

Sunday, October 7th, 2012

2: Beirut Is Back

Fatima tells Carrie about a meeting her Hezbollah commander husband will be having in Beirut with Abu Nazir and Carrie and Saul request a special forces team to capture him.

Sunday, October 14th, 2012

3: State of Independence

After her Beirut adventures, Carrie hopes for a triumphant return to the CIA. Brody learns that his bomb maker is in danger of imminent discovery and attempts a last minute extraction. Jessica steps into the political limelight.

Sunday, October 21st, 2012

4: New Car Smell

Estes authorizes a covert operation to investigate intel recovered in Beirut. Brody gets a shock when he runs into Carrie at Langley. Dana discovers she has something in common with the Vice President's son.

Sunday, October 28th, 2012

5: Q&A

Brody is a prisoner again. Carrie plays second fiddle after her rash judgment call at the hotel as Estes is busy keeping Jessica off their trail. Dana and Finn's date night turns deadly serious.

Sunday, November 4th, 2012

6: A Gettysburg Address

Dana is shocked by her visit to the hospital. Faber's Tom Walker questions get him tangled up with the CIA. Brody agrees to help stop an attack on America, but his loyalty is questioned when Gettysburg once again becomes a battleground.

Sunday, November 11th, 2012

7: The Clearing

Carrie and the team struggle to regain control of their operation. Saul visits Aileen in solitary confinement. Dana pressures Finn to come clean about their hidden crime with unforeseen consequences.

Sunday, November 18th, 2012

8: I'll Fly Away

Brody heads towards meltdown as he struggles to keep his complicated alliances clear. Carrie stages a risky intervention to keep Brody in line, forcing both of them to confront their mixed emotions. Dana turns to an unlikely source for comfort.

Sunday, November 25th, 2012

9: Two Hats

Brody makes a necessary phone call. Saul teams up with Virgil and Max to dig up some information on one of their own. Carrie finds herself preparing for the most important meeting of her career.

Sunday, December 2nd, 2012

10: Broken Hearts

Saul catches up with an old friend and discovers evidence of covert activities by Estes. Brody and Vice President Walden find themselves at odds over the future of their political relationship, while Dana and Finn come to terms with their own differences.

Sunday, December 9th, 2012

11: In Memoriam

Dangerously close to exhaustion, Carrie continues her hunt for Nazir and begins to suspect there is a mole in the CIA. Roya reveals her true colours under interrogation and Saul finds himself fighting to save his career under unexpected circumstances. Meanwhile, the Brodys struggle to maintain anything close to a state of sanity.

Sunday, December 16th, 2012

12: The Choice

Carrie is faced with a pivotal decision, while Brody meets with Faber to contemplate the future of the family. Meanwhile, Saul undertakes a secret assignment; and Quinn has a decision to make that may prove to be a game-changer.
Season 3
Sunday, September 29th, 2013

1: Tin Man Is Down

Alleged Langley bomber Nick Brody remains at large. Saul plots a risky counterstrike on the terrorists connected to the bombing. Carrie becomes the focus of a hostile Senate investigation. Humiliated and abandoned by the Marine Corps, the Brody family struggles to cope with Dana's destructive behavior.

Sunday, October 6th, 2013

2: Uh...Oo...Aw

Saul attempts to track down those responsible for the Langley attack and recruits an unlikely expert to follow the money trail. Meanwhile, Quinn takes matters into his own hands; Carrie learns who is really on her side; and the Brody family turn to therapy to mend their broken household.

Sunday, October 13th, 2013

3: Tower of David

As Brody finds himself in increasingly desperate straits, he returns to his faith for guidance in an unexpected way. Carrie struggles to connect with Saul when a mysterious man offers to help her, but at a great cost.

Sunday, October 20th, 2013

4: Game On

Carrie learns that even in its crippled state, the CIA can still exercise power when needed. Dana Brody goes AWOL, forcing Jessica to go to the police. Saul and Fara follow the money trail to an unexpected location, and Carrie has breakfast with a new client.

Sunday, October 27th, 2013

5: The Yoga Play

Carrie puts her mission on the line to do a risky favor. Saul is forced to rub elbows with his adversary, Senator Lockhart, on a hunting trip. Still on the run, Dana makes a shocking discovery.

Sunday, November 3rd, 2013

6: Still Positive

Carrie turns the tables on the mastermind of the Langley bombing, but recruiting one of Iran's most powerful operatives has dangerous consequences. Meanwhile, Saul struggles to keep an intrusive Senator Lockhart at bay, and Dana makes a radical decision that will change the Brody family forever.

Sunday, November 10th, 2013

7: Gerontion

With an old adversary in custody, Saul makes the gamble of his career. Carrie and Quinn scramble to contain a local police investigation, while Mira finds her marriage at a crossroads.

Sunday, November 17th, 2013

8: A Red Wheelbarrow

After new information comes to light, Carrie and Quinn pursue a key suspect in the Langley bombing. Saul deals with political backlash while Fara discovers the toll an intelligence job can take. Meanwhile, the Brody family gets startling news.

Sunday, November 24th, 2013

9: One Last Thing

Carrie reunites with Brody, but the circumstances are more difficult than either of them could have imagined. Meanwhile, Saul gets a win from an unlikely source, and Dana grapples with her new life away from home.

Sunday, December 1st, 2013

10: Good Night

Brody embarks on a high stakes mission, but his fragile condition threatens the entire operation. Quinn makes an uncomfortable discovery about Carrie, while a sudden crisis forces Fara to rejoin the team.

Sunday, December 8th, 2013

11: Big Man in Tehran

Brody's loyalty to the mission wavers when he meets a ghost from his past. As Lockhart's confirmation looms, Saul stares into the precipice between success and failure.

Sunday, December 15th, 2013

12: The Star

Security forces close in on Carrie and Brody. As Saul plans a last ditch rescue operation, Brody struggles to find redemption.
Season 4
Sunday, October 5th, 2014

1: The Drone Queen

As CIA Chief of Station in Kabul, Carrie makes a critical decision when her counterpart in Islamabad delivers urgent intelligence on a high value target. Saul struggles to adjust to his new role in the private sector.

Sunday, October 5th, 2014

2: Trylon and Perisphere

An official inquiry brings Carrie back to the States, where she struggles with her ambivalence towards motherhood. Quinn spirals out of control. A disgraced former case officer reveals disturbing new information.

Sunday, October 12th, 2014

3: Shalwar Kameez

Carrie ventures a delicate alliance with her counterpart at Pakistan's secretive Inter-Services Intelligence (ISI). Fara fails to recruit a key asset, forcing Carrie to intervene. Still reeling over events in Islamabad, Quinn zeroes in on a potential lead.

Sunday, October 19th, 2014

4: Iron in the Fire

Carrie gets a tip from Redmond regarding Quinn's lead. Saul calls in a favor with an old friend in the Pakistani military. Fara uncovers a deep-rooted conspiracy.

Sunday, October 26th, 2014

5: About a Boy

Carrie tries to earn the trust of a frightened asset. On his way out of town, Saul catches a break when he spots a familiar face. Quinn and Fara stake out a new suspect.

Sunday, November 2nd, 2014

6: From A to B and Back Again

Carrie puts her operation in motion, staging an attack on herself and Ayaan.

Sunday, November 9th, 2014

7: Redux

Lockhart arrives. Carrie's investigation gets complicated.

Sunday, November 16th, 2014

8: Halfway to a Donut

Carrie organizes a last-ditch operation. Lockhart and Martha stall the ISI.

Sunday, November 23rd, 2014

9: There's Something Else Going On

Carrie improvises to salvage her mission. The CIA closes in on a leak.

Sunday, December 7th, 2014

10: 13 Hours in Islamabad

The security breach at the Embassy has far reaching consequences.

Sunday, December 14th, 2014

11: Krieg Nicht Lieb

Carrie puts her life on the line to get her team out of Pakistan.

Sunday, December 21st, 2014

12: Long Time Coming

Back in the States, Carrie and Saul investigate what she saw in Islamabad.
Season 5
Sunday, October 4th, 2015

1: Separation Anxiety

Almost two years after the Embassy attack in Islamabad, Carrie is building a new life in Berlin. But her peace is threatened when a request from her boss forces her towards the dangerous world she left behind.

Sunday, October 11th, 2015

2: The Tradition of Hospitality

Carrie and Düring visit a refugee camp. Saul and Allison are at odds. Quinn stays on mission.

Sunday, October 18th, 2015

3: Super Powers

Jonas and Carrie revisit her past. Quinn stalks his prey.

Sunday, October 25th, 2015

4: Why Is This Night Different?

Carrie cannot find answers; Saul and Allison run an operation.

Sunday, November 1st, 2015

5: Better Call Saul

The hacktivists rise up; Quinn covers for Carrie; Dar and Allison assess the damage.

Sunday, November 8th, 2015

6: Parabiosis

Saul orders a sweep at the station. Carrie looks to Düring for support.

Sunday, November 15th, 2015

7: Oriole

Carrie reconnects with friends while Saul confides in Allison.

Sunday, November 22nd, 2015

8: All About Allison

Carrie needs Allison's help. Quinn's plans change.

Sunday, November 29th, 2015

9: The Litvinov Ruse

The CIA and BND make a play.

Sunday, December 6th, 2015

10: New Normal

A new threat emerges.

Sunday, December 13th, 2015

11: Our Man in Damascus

Carrie follows a lead.

Sunday, December 20th, 2015

12: A False Glimmer

The clock runs out.
Season 6
Sunday, January 15th, 2017

1: Fair Game

Carrie returns home to the US with Franny to work as an advocate for Muslim Americans. Dar and Saul brief President-elect Keane. Quinn struggles with his new circumstances.

Sunday, January 22nd, 2017

2: The Man in the Basement

Carrie and Reda fight for their client while Quinn fights against his new life. Saul and Dar suspect Keane has a secret.

Sunday, January 29th, 2017

3: The Covenant

Saul goes to Abu Dhabi. Carrie delivers bad news. Quinn senses something.

Sunday, February 12th, 2017

4: A Flash of Light

Carrie handles her client. Saul's trip takes a turn. Quinn investigates.

Sunday, February 19th, 2017

5: Casus Belli

Keane gets sidelined. Carrie's work follows her home.

Sunday, February 26th, 2017

6: The Return

Carrie follows a lead. Saul meets an old friend. Keane takes a stand.

Sunday, March 5th, 2017

7: Imminent Risk

Carrie gets bad news. Saul makes a plan. Quinn accepts his situation.

Sunday, March 12th, 2017

8: Alt.Truth

Carrie and Saul present evidence to Keane. Quinn tracks a mark.

Sunday, March 19th, 2017

9: Sock Puppets

Carrie catches a break. Keane makes a plan. Max goes undercover.

Sunday, March 26th, 2017

10: The Flag House

Dar plays his hand. Quinn revisits his past.

Sunday, April 2nd, 2017

11: R Is for Romeo

Carrie and Quinn make a discovery while Keane makes a decision and Max finds trouble.

Sunday, April 9th, 2017

12: America First

Season Finale. Pieces fall into place.
Season 7
Sunday, February 11th, 2018

1: Enemy of the State

Carrie and Franny are living with Maggie's family in DC. Saul and the federal employees detained after the attempt on the President-elect's life are in prison. President Keane's administration comes under scrutiny. Season premiere.

Sunday, February 18th, 2018

2: Rebel Rebel

Carrie makes a discovery. Wellington protects Keane. O'Keefe continues to broadcast.

Sunday, February 25th, 2018

3: Standoff

Carrie has a distressing realization. Saul negotiates. Keane and Wellington disagree.

Sunday, March 4th, 2018

4: Like Bad at Things

Carrie follows a lead. Saul's situation goes from bad to worse.

Sunday, March 11th, 2018

5: Active Measures

Carrie puts a plan in motion. Saul visits a source. Keane makes a desperate plea.

Sunday, March 18th, 2018

6: Species Jump

Saul calls an old friend. Wellington has a problem. Carrie enjoys a win.

Sunday, March 25th, 2018

7: Andante

Carrie makes a move. Wellington has a reckoning. Saul expands an operation.

Sunday, April 1st, 2018

8: Lies, Amplifiers, F**king Twitter

Carrie and Saul interrogate a suspect. Wellington makes a play.

Sunday, April 8th, 2018

9: Useful Idiot

Carrie has problems at home. Saul and Wellington work on Paley.

Sunday, April 15th, 2018

10: Clarity

Carrie needs to choose a side. Keane needs an ally. Saul has an idea.

Sunday, April 22nd, 2018

11: All In

Saul's mission is a go. The clock ticks on the Keane administration.

Sunday, April 29th, 2018

12: Paean to the People

Carrie and Saul's mission doesn't go as planned. Elizabeth Keane fights for her presidency. Season finale.
Season 8
Sunday, February 9th, 2020

1: Deception Indicated

Carrie recovers in Germany. Saul negotiates. Max has a new mission.

Sunday, February 16th, 2020

2: Catch and Release

Carrie reconnects with an old ally. Tasneem seeks counsel. Saul finds hope.

Sunday, February 23rd, 2020

3: False Friends

Carrie arranges a meeting. Haqqani finds trouble at home. Saul cuts a deal.

Sunday, March 1st, 2020

4: Chalk One Up

Saul plans an announcement. Carrie gets a surprise.

Sunday, March 8th, 2020

5: Chalk Two Down

Carrie chases answers. Max attempts a rescue. G'ulom takes an opportunity.

Sunday, March 15th, 2020

6: Two Minutes

Upheaval in Washington brings an investigation to Kabul.

Sunday, March 22nd, 2020

7: F**ker Shot Me

Saul finds an unlikely ally. So does Carrie.

Sunday, March 29th, 2020

8: Threnody(s)

Carrie waits. Wellington makes a discovery.

Sunday, April 5th, 2020

9: In Full Flight

Hayes has ideas. Carrie goes shopping. Tasneem has problems.

Sunday, April 12th, 2020

10: Designated Driver

No one admits to anything.

Sunday, April 19th, 2020

11: The English Teacher

Saul backchannels; Carrie seeks out one final favor.

Sunday, April 26th, 2020

12: Prisoners of War

Events surrounding Saul and Carrie's final mission come to a conclusion.