update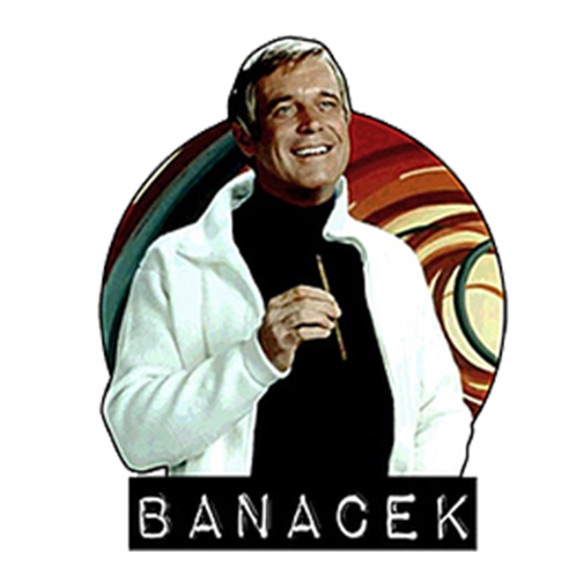 Season 0
Monday, March 20th, 1972

1: Detour to Nowhere (pilot)

Banacek finds himself in a race against his old adversary, Chief McKinney of the National Meridian Insurance Company, to solve the case of a missing armored truck carrying $1,600,000 of gold bullion that disappeared without a trace while under a police escort.
Season 1
Wednesday, September 13th, 1972

1: Let's Hear It for a Living Legend

When a professional football player vanishes from the field of play in front of a large crowd and millions of TV viewers, Banacek is called in by the owner of the team to solve the mystery.

Wednesday, September 27th, 1972

2: Project Phoenix

A $5,000,000 experimental car, and the train car it was being transported on, both disappear without a trace.

Wednesday, October 11th, 1972

3: No Sign of the Cross

A priceless gold cross disappears en route from Mexico to Los Angeles, despite being guarded by an army officer and handcuffed to a priest.

Wednesday, November 1st, 1972

4: A Million the Hard Way

A million dollars in cash disappears from a Las Vegas casino's tamperproof display case.

Wednesday, November 15th, 1972

5: To Steal a King

Banacek must discover how a coin collector's priceless collection is stolen from a locked vault inside a state-of-the-art secure hotel room.

Wednesday, January 10th, 1973

6: Ten Thousand Dollars a Page

Banacek must solve a murder and the disappearance of a valuable book from a theft-proof display case.

Wednesday, January 24th, 1973

7: The Greatest Collection of Them All

Banacek must figure out how $23 million worth of paintings vanished from a sealed truck on its way from New York to Boston.

Wednesday, February 7th, 1973

8: The Two Million Clams of Cap'n Jack

Banacek is hired to retrieve valuable stock certificates stolen from a major food company on the eve of a planned merger.
Season 2
Wednesday, October 3rd, 1973

1: No Stone Unturned

Banacek must locate a 3-ton, 3-meter-tall statue that inexplicably disappears before its unveiling.

Wednesday, November 7th, 1973

2: If Max is So Smart, Why Doesn't He Tell Us Where He Is?

A highly prized medical computer disappears from a lab fortified with electric fences and sensitive alarms.

Wednesday, November 21st, 1973

3: The Three Million Dollar Piracy

A precious jewel-encrusted coach is stolen from a sealed container as it's loaded onto a cargo ship.

Tuesday, January 15th, 1974

4: The Vanishing Chalice

Banacek and Carlie race to solve the mystery of a one-of-a-kind Greek treasure that disappeared from a museum gallery in front of a crowd of startled onlookers.

Tuesday, January 22nd, 1974

5: Horse of a Slightly Different Color

Banacek must figure out how a $5 million racehorse was switched for another during its morning workout.

Tuesday, February 12th, 1974

6: Rocket to Oblivion

An experimental rocket engine disappears from a trade show display.

Tuesday, February 19th, 1974

7: Fly Me -- If You Can Find Me

A crippled airplane makes an emergency landing on a tiny desert airstrip, only to vanish the next morning.

Tuesday, March 12th, 1974

8: Now You See Me, Now You Don't

Banacek assists the daughter of a stage magician, suspected of grand larceny, who disappeared during his act - for good.