update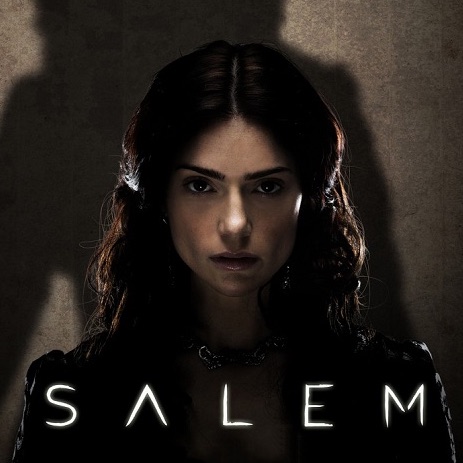 Season 0
Sunday, April 13th, 2014

1: Salem: Witches Are Real

The mystery surrounding the Salem witch trials of 1692 inspired Brannon Braga and Adam simon to create "Salem," WGN America's first original series

Sunday, March 15th, 2015

2: Witch War

Featuring all new footage of the cast and creators from the set, "Salem: Witch War" revisits the history behind the inception of "Salem" and offers fans a glimpse of what lies ahead for Salem's deadliest witch, Mary Sibley, and her shadowy accomplices when they return in the heat of a 'witch war' in Season 2. From creators and writers Brannon Braga and Adam Simon, "Salem" season two opens at the dawn of the witch war set into motion at the end of season one, with its catalyst and Salem's deadliest witch, Mary Sibley at the center of the mayhem as she faces off against new and old adversaries vying for her throne. In the wake of the destruction caused by the Grand Rite, completed by Mary and inadvertently triggered by Isaac Walton in the season one finale, the fates of Captain John Alden, Cotton Mather, Tituba, Anne Hale, Mercy Lewis and Isaac hang in the balance.
Season 1
Sunday, April 20th, 2014

1: The Vow

After ten years of service fighting in the French and Indian War, John Alden returns to his home in Salem, intent on reuniting with his love, Mary. On his arrival, he's stunned to discover that the town has been swept up in a wave of witch hunt hysteria, and that Mary has married the town's richest and most powerful resident.

Sunday, April 27th, 2014

2: The Stone Child

With witch fears rising, Alden seeks the truth of what's really going on in Salem while Cotton continues to wrestle with his guilt and Mary looks to execute a plan. The witches get closer to finding out who interrupted the ceremony, but Mary continues to find her emotions for Alden affecting her focus. A clue in the woods leads Cotton and Isaac to find more evidence that the witches may indeed be real.

Sunday, May 4th, 2014

3: In Vain

Salem trembles in the aftermath of the trial, and Anne turns to John Alden for comfort. Mysterious circumstances lead Alden to suspect Magistrate Hale is not who or what he appears to be. Mary discovers who witnessed the witches' ceremony and deliberates a course of action. George Sibley begins hatching a plan to escape Mary's clutches.

Sunday, May 11th, 2014

4: Survivors

An old nemesis of Alden's arrives in Salem with secrets that could destroy him. Mary loses her grip on Mercy.

Sunday, May 18th, 2014

5: Lies

The members of Salem's coven of witches meets in the woods and decide to eliminate one of their most dangerous threats. Alden and Cotton realize the true, dangerous nature of the mysterious object they uncovered – and use it to ensnare something of much graver importance. Mary realizes that her own coven has been plotting without her.

Sunday, May 25th, 2014

6: The Red Rose and the Briar

Alden and Cotton find themselves face-to-face with a real witch. An unlikely ally keeps the coven from tracking down their missing sister. Tituba feels left out when Mary decides to initiate a new member into the coven. Alden and Cotton learn that the trials have actually been helping the witches – and soon find themselves under attack after they lose control of their captive.

Sunday, June 1st, 2014

7: Our Own Private America

When a shakeup within the coven leaves Mary with more power than ever, she hatches her most nefarious plan yet to bring the witches closer to achieving the Grand Rite. Alden and Cotton, reeling from the aftermath of their interrogation, question the efficacy of the trials. Alden finds himself weaker by the day, as a victim of Mary's dream spell. Anne makes an eerie discovery about her father's activities. When Increase Mather makes an unanticipated entrance, Salem and its coven faces the arrival of the most feared witch hunter.

Sunday, June 8th, 2014

8: Departures

Increase Mather makes it his first order of business to catch a real witch, and starts by pinpointing a prominent figure from Salem's most sinful district. Accusations within Salem intensify. Cotton must deal with a painful turn of events. Anne's suspicions of her father reach fever pitch.

Sunday, June 15th, 2014

9: Children Be Afraid

Salem sees a second death since Increase's arrival in town. Mary struggles to get George back under her control. Mercy and her acolytes flex their growing power. Increase grows closer to Isaac, putting Isaac's loyalty to Mary in question.

Sunday, June 22nd, 2014

10: The House of Pain

Increase gets closer to understanding who really runs Salem. Anne finds herself in danger, and Mr. and Mrs. Hale realize that Alden may be the only one who can save her.

Sunday, June 29th, 2014

11: Cat and Mouse

Increase continues on his warpath as Alden finds himself the target of fresh accusations. Cotton finds himself frozen in a tug of war between his father and his loyalty to Alden. Anne learns the truth about her father.

Sunday, July 6th, 2014

12: Ashes, Ashes

Alden's trial begins, triggering a chain of events that breaks nearly every remaining allegiance left in Salem. While Mary arms the Malum for the Grand Rite, the coven elders urge her to use Alden as the final sacrifice. Increase seizes Mercy's acolytes for information to use against Alden.

Sunday, July 13th, 2014

13: All Fall Down

Alden learns Mary's biggest secret, and Mary discovers a new one of her own.
Season 2
Sunday, April 5th, 2015

1: Cry Havoc

Salem's leading witch, Mary Sibley, faces both foreign and domestic challenges to her authority.

Sunday, April 12th, 2015

2: Blood Kiss

Mary initiates the second act of the Grand Rite. Alden returns to Salem.

Sunday, April 19th, 2015

3: From Within

Mary receives help from a former foe to keep Salem in the grasp of the witches.

Sunday, April 26th, 2015

4: Book of Shadows

Anne explores her supernatural side. Mary receives a chilling warning.

Sunday, May 3rd, 2015

5: The Wine Dark Sea

Mary and her tormentor, Countess Marburg, meet face-to-face.

Sunday, May 10th, 2015

6: Ill Met by Moonlight

Countess Marburg arrives in Salem and threatens Mary's stronghold on the city.

Sunday, May 17th, 2015

7: The Beckoning Fair One

Mary and Countess Marburg keep up appearances while continuing their covert battle for Salem.

Sunday, May 24th, 2015

8: Dead Birds

Countess Marburg's achilles heel is revealed.

Sunday, May 31st, 2015

9: Wages of Sin

Mary makes a sacrifice to save her son from Marburg.

Sunday, June 7th, 2015

10: Til Death Do Us Part

When Mary and Alden join forces, Alden gets his first test in fatherhood.

Sunday, June 14th, 2015

11: On Earth as in Hell

Mary has a public fall from grace. Alden and Cotton try to save the boy's soul.

Sunday, June 21st, 2015

12: Midnight Never Come

Mary makes a last ditch effort to stop Countess Marburg's attempts while alliances shift as surprising truths are revealed.

Sunday, June 28th, 2015

13: The Witching Hour

Mary refuses to believe that her son is still alive while the Countess does everything she can to impress the boy. Ann tries to convince Cotton that she uses her powers for good and Alden balances between life and death.
Season 3
Wednesday, November 2nd, 2016

1: After the Fall

Salem's only hope to survive the hell that has risen is to raise the dead.

Wednesday, November 9th, 2016

2: The Heart is a Devil

Mary leaves the comfort of Alden's embrace, determined to do whatever it takes to keep evil at bay.

Wednesday, November 16th, 2016

3: The Reckoning

Mary's penance for her betrayal takes a deadly turn while Cotton is forced to perform an exorcism of his own.

Wednesday, November 30th, 2016

4: Night's Black Agents

Cotton discovers life-altering news while Mary learns the power of her femininity.

Wednesday, December 7th, 2016

5: The Witch is Back

A traitor is exposed while a ghost from Salem's past makes a shocking appearance.

Wednesday, December 14th, 2016

6: Wednesday's Child

Mary and Alden's twisted love is put to the ultimate test and Anne plunges into dark magic.

Wednesday, January 4th, 2017

7: The Man Who Was Thursday

Anne's pregnancy starts to show as her house-guest goes to work for Mercy. Isaac finds himself in a new role and seems to enjoy it. Plans are made to defeat the dark child and the boy goes to pieces.

Wednesday, January 11th, 2017

8: Friday's Knights

Mortal enemies are forced to work together to keep the door to hell locked.

Wednesday, January 18th, 2017

9: Saturday Mourning

Hearts are destroyed when everyone's true colors are revealed and one bleeds darker than the rest.

Wednesday, January 25th, 2017

10: Black Sunday

Series Finale. Everyone prepares on the eve of Salem's demise.